Even if you've never been to Great Yarmouth before, chances are you've heard of it. The name will always be one of those places that 'rings a bell'. And it's no surprise when you consider the attractions it's famous for. Pleasure Beach, Joyland, the Hippodrome Circus and SEA LIFE are just some of the most popular places to visit. We take a look at the best places to go to in Great Yarmouth, whether you're a local who hasn't explored everything it has to offer; planning a weekend away or a mini-break; or just want to know more about the great Norfolk destination.
Enjoy yourself at Pleasure Beach
It wouldn't be a proper seaside town resort without an amazing theme park. And that's exactly what you get at the Pleasure Beach. You don't have to be a youngster either to enjoy what Great Yarmouth Pleasure Beach has to offer – there really is something for everyone. The famous wooden roller coaster is always fun for thrill seekers, young and old. But there's still so much more to experience while you're there.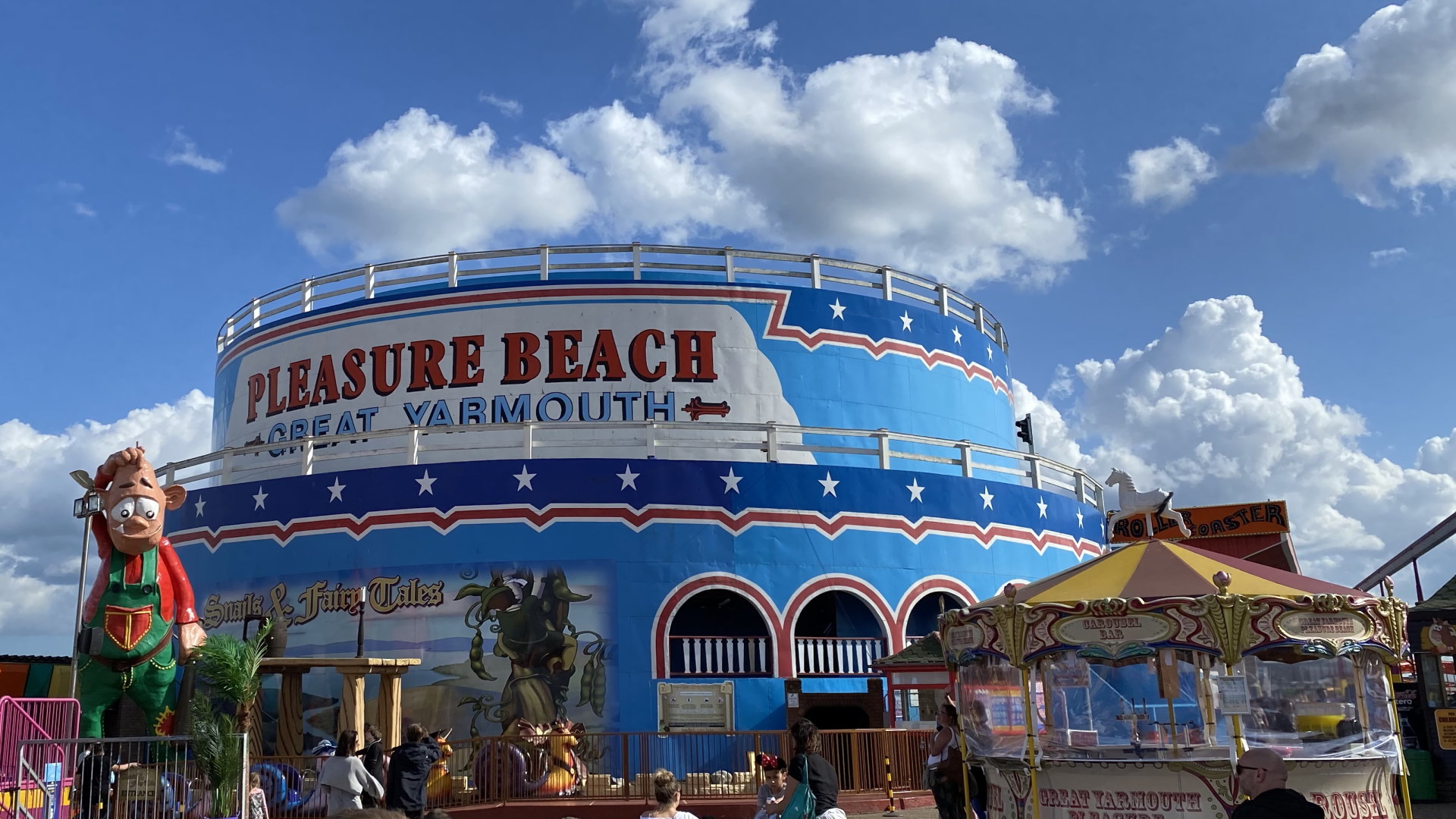 Crazy Golf is a popular pastime for anyone that likes a bit of fun. Even the professional golfers who want to show off their skills will give it a go. And in Great Yarmouth, you can do it on the Safari Adventure Golf course! Elephants, giraffes and the whole safari shebang make an appearance as you play over 12 holes.
If you like driving miniature cars as much as you like dinosaurs, then the Jurassic Gardens will appeal to you. And if you want to ramp it up a gear, try out the Learners Driving School and show off your skills at the Grand Prix.
Party on in the Evenings
There's so much to do in Great Yarmouth, you'll be spoilt for choice. The fun doesn't have to stop in the evenings. There are plenty of bars and clubs in Great Yarmouth, and even a casino where you can relax and play different games, including table games such as poker. Never played this exciting game? You can learn the basic rules before sitting at the tables. Learning how to play poker at your own pace and practicing online will give you more confidence for your casino visit.
There's also a generous selection of restaurants and bars to try so you can carry on socialising into the evening. With great views of the seafront too and ambient atmospheres, you really can spend a whole day of fun at Great Yarmouth.
At Britannia Pier you can enjoy shows such as comedians, while Bongo's Bingo is the most outrageous bingo experience known to man. Or maybe you want to tone it down with afternoon tea. There's always something entertaining to do in Great Yarmouth, both day and well into the night.
Under the Sea
It wouldn't be a popular seaside location without an aquarium. But Great Yarmouth goes one step above its competition as it's home to SEA LIFE, known for being one of the best aquariums around. And if you're a fan of fish and underwater creatures, then you won't be disappointed. Take a walk under the sea as you traverse the ocean tunnel, surrounded by 250,000 litres of water. As well as all the various types of fish species to marvel at, SEA LIFE Great Yarmouth is host to some extra special guests too. That includes the Humboldt penguins, crocodiles and a green sea turtle. It's a special treat for any visitor to the centre. And if you want to go from the sea to the skies, you can always book a go on the giant wheel outside as well.
Life's a Beach
If you're going to spend time at a seaside town then visiting the beach is a must. Thankfully there are plenty of beaches to choose from in Great Yarmouth, each offering something different.
Right in the centre is Great Yarmouth Central Beach, a beautiful sandy beach next to the marine parade. A perfect location if you're going to fit lots of activities in.
Head out a bit further to Gorleston-on-Sea and you'll find lots of things to do other than the sandy beach. The grassy cliffs area is fun to explore and with tennis and bowls available to play, you can mix up the excitement.
At Winterton-on-Sea, you'll find miles of sandy beach. It's perfect for a lazy stroll or building sandcastles to your heart's content. Then there are the sand dunes to play in – if you've got a daredevil in your family who loves jumping into the dunes, then they'll love this trip to the seaside.
Great Yarmouth Resort Guide
was last modified:
September 29th, 2023
by