A beautiful coastal town in North Yorkshire. No matter whether you are visiting for a day or a week, Scarborough has plenty on offer to keep everyone entertained.
Attractions in Scarborough
Scarborough is one of the most popular seaside resorts in the UK, offering a wide range of attractions and activities for families. Discover some great places to visit both in the town and the surrounding area.
Scarborough Beaches
Scarborough boasts two stunning beaches – North Bay Beach and South Bay Beach. Both beaches are perfect for families, with golden sand and crystal-clear waters. Children will love playing in the sea and building sandcastles.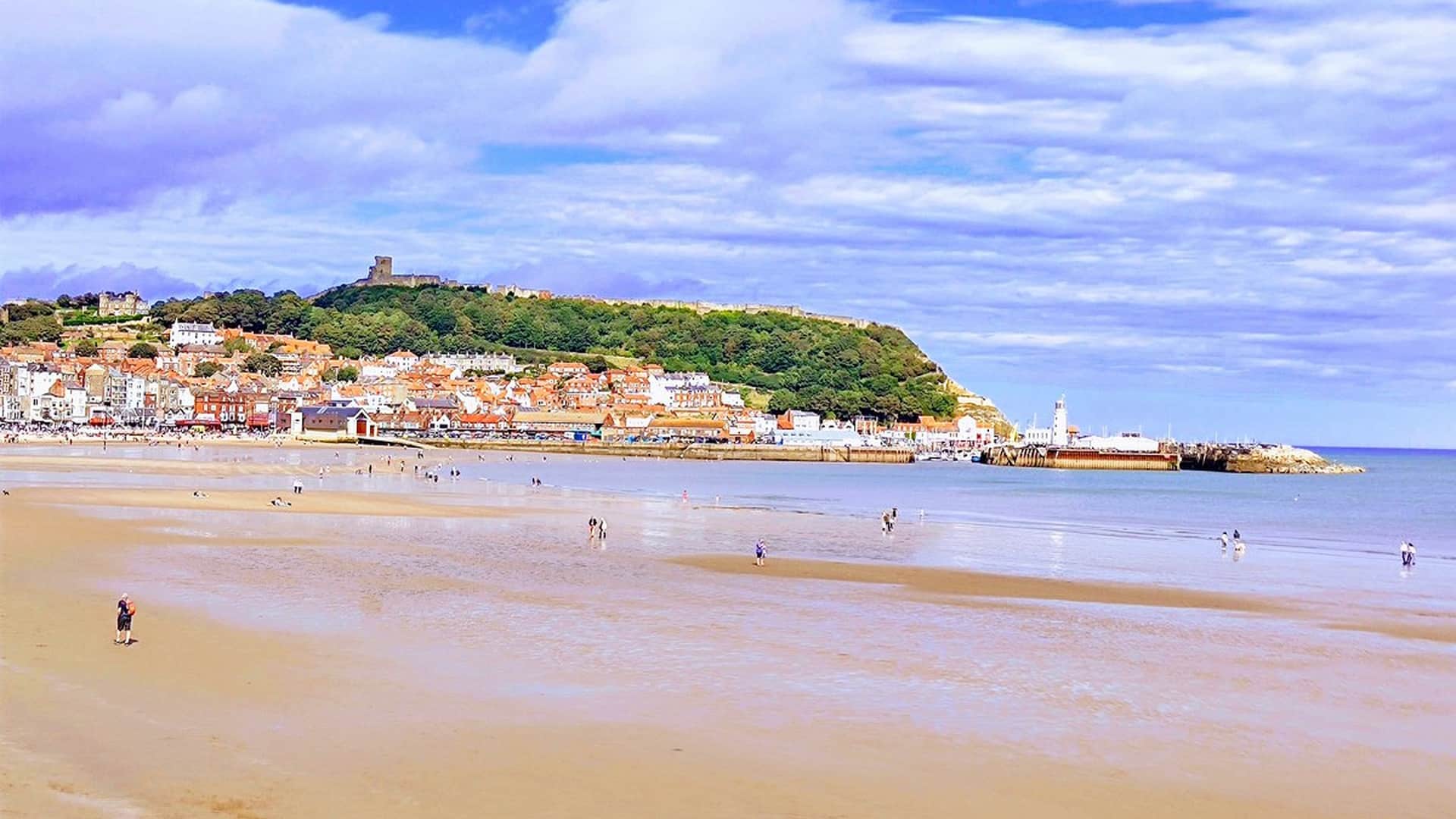 Scarborough Castle
Take a trip back in time with a visit to Scarborough Castle. This medieval fortress offers stunning views of the coast and is packed with history. Kids will love exploring the castle and learning about the battles that took place here.
Scarborough Castle Official Website
SEA LIFE Scarborough
Get up close and personal with some of the ocean's most fascinating creatures at the SEA LIFE Centre. This aquarium has over 1,000 sea creatures, including sharks, rays, turtles, and penguins.
SEALIFE Scarborough – Attractions Near Me
SEALIFE Scarborough – Official Website
Peasholm Park
This beautiful park is perfect for a family picnic or a relaxing stroll. Peasholm Park features a lake, a pagoda, and a miniature railway. Kids will love feeding the ducks and watching the model boats sail across the lake.
Naval Warfare
Don't miss the legendary Naval Warfare which takes place on the lake in Peasholm Park on selected dates in July and August. It is one of the world's longest-running shows and a must-see on a visit to Scarborough. Watch as the 20ft manned warships do battle with explosions, sinkings, aircraft, commentary and more!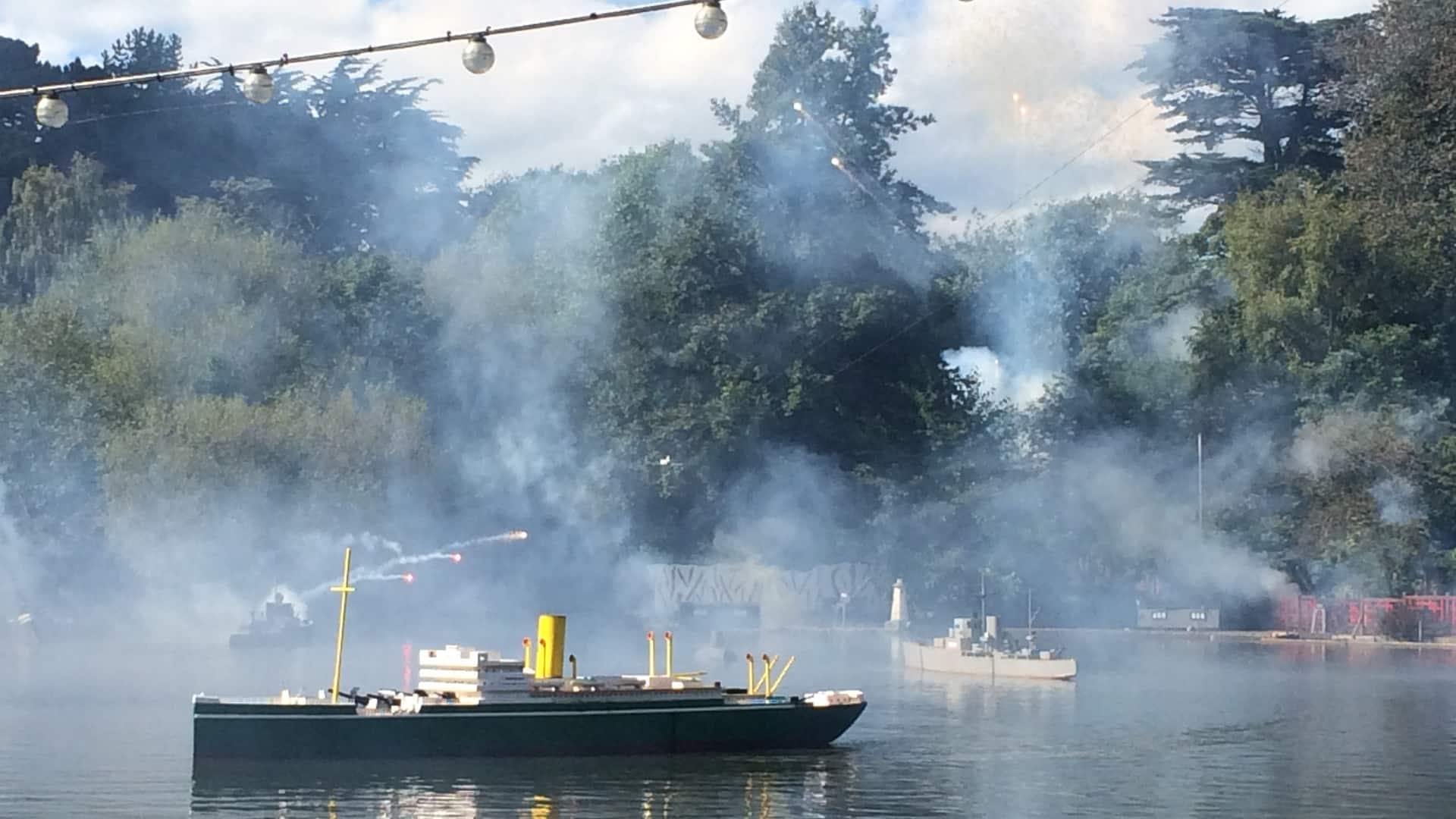 Scarborough Open Air Theatre
The Open Air Theatre is a unique venue that hosts concerts, shows, and events throughout the summer months. With a capacity of 8,000 people, this outdoor venue is perfect for families to enjoy live music and entertainment.
Scarborough Open Air Theatre Official Website
North Bay Railway
The historic narrow-gauge railway was first opened in 1931, and since then it has been a popular tourist attraction, providing a scenic journey along Scarborough's North Bay coastline.
North Bay Railway Official Website
Historic Water Chute
Scarborough Historic Water Chute is an iconic attraction which was originally opened in 1932 and has been a beloved destination for tourists and locals alike for almost a century.
Alpamare Waterpark
Alpamare is a waterpark with a difference, featuring four thrilling water slides, a wave pool, and an outdoor infinity pool. Kids will love the fast-paced rides, and parents will love the heated outdoor pools.
Alpamare Waterpark – Attractions Near Me
Alpamare Waterpark – Official Website
Scarborough Art Gallery
If you're looking for a cultural experience, head to the Scarborough Art Gallery. This gallery features works from local artists, as well as temporary exhibitions from around the world. Kids will love exploring the galleries and seeing the different art styles on display.
Scarborough Art Gallery Official Website
Attractions Near Scarborough
If the attractions in the town are not enough then there are lots more on offer only a short drive from the North Yorkshire seaside town, below we have listed some of our favourites.
North Yorkshire Moors Railway (NYMR)
Take a trip on a steam train through the beautiful North Yorkshire Moors. This scenic railway features stops at charming towns and villages, including Goathland – one of the filming locations for Hogwarts in the Harry Potter movies.
NYMR Attractions Near Me
NYMR Official Website
Scarborough Fair Collection
The Scarborough Fair Collection is a unique museum featuring vintage fairground rides and attractions. Kids will love the old-fashioned carousels, the classic ghost train, and parents will appreciate the historical exhibits.
Scarborough Fair Collection Official Website
Eden Camp
Experience the sights, sounds and smells of life on the Home Front and the Front Line at Eden Camp Modern History Museum. Eden Camp is set in the buildings and grounds of an original World War 2 Prisoner of War Camp near Malton in North Yorkshire.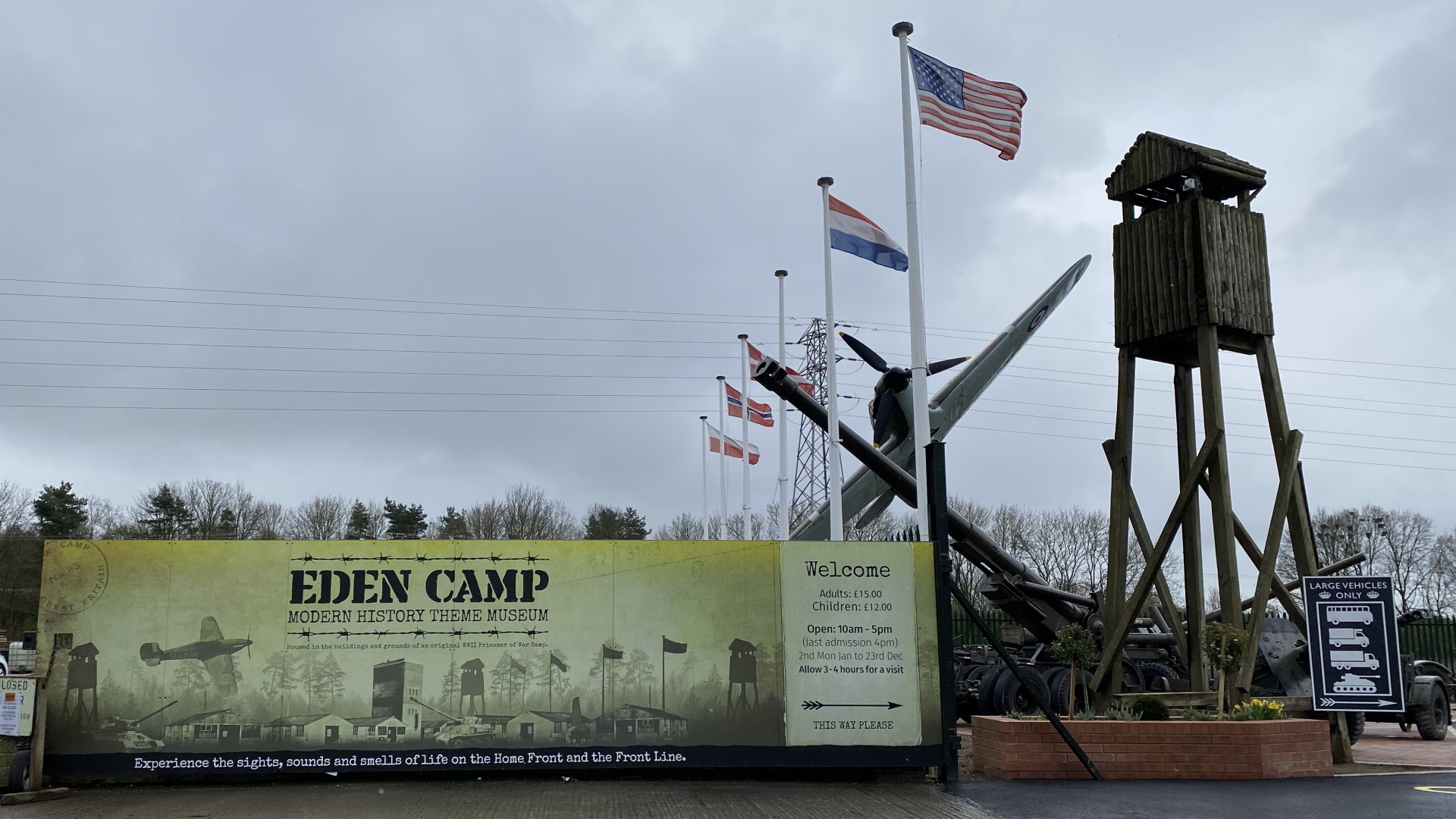 Eden Camp Attractions Near Me
Eden Camp Official Website
Flamingo Land Resort
Flamingo Land Resort offers something for all the family, combining an extensive Theme Park experience with Yorkshire's favourite Zoo. The Park also has a fully-featured Resort Village. The North Yorkshire Theme Park and Zoo, which is often referred to as Flamingoland features over 50 rides and attractions, appealing to all members of the family. The 375-acre site includes ten thrilling roller coasters and two water rides.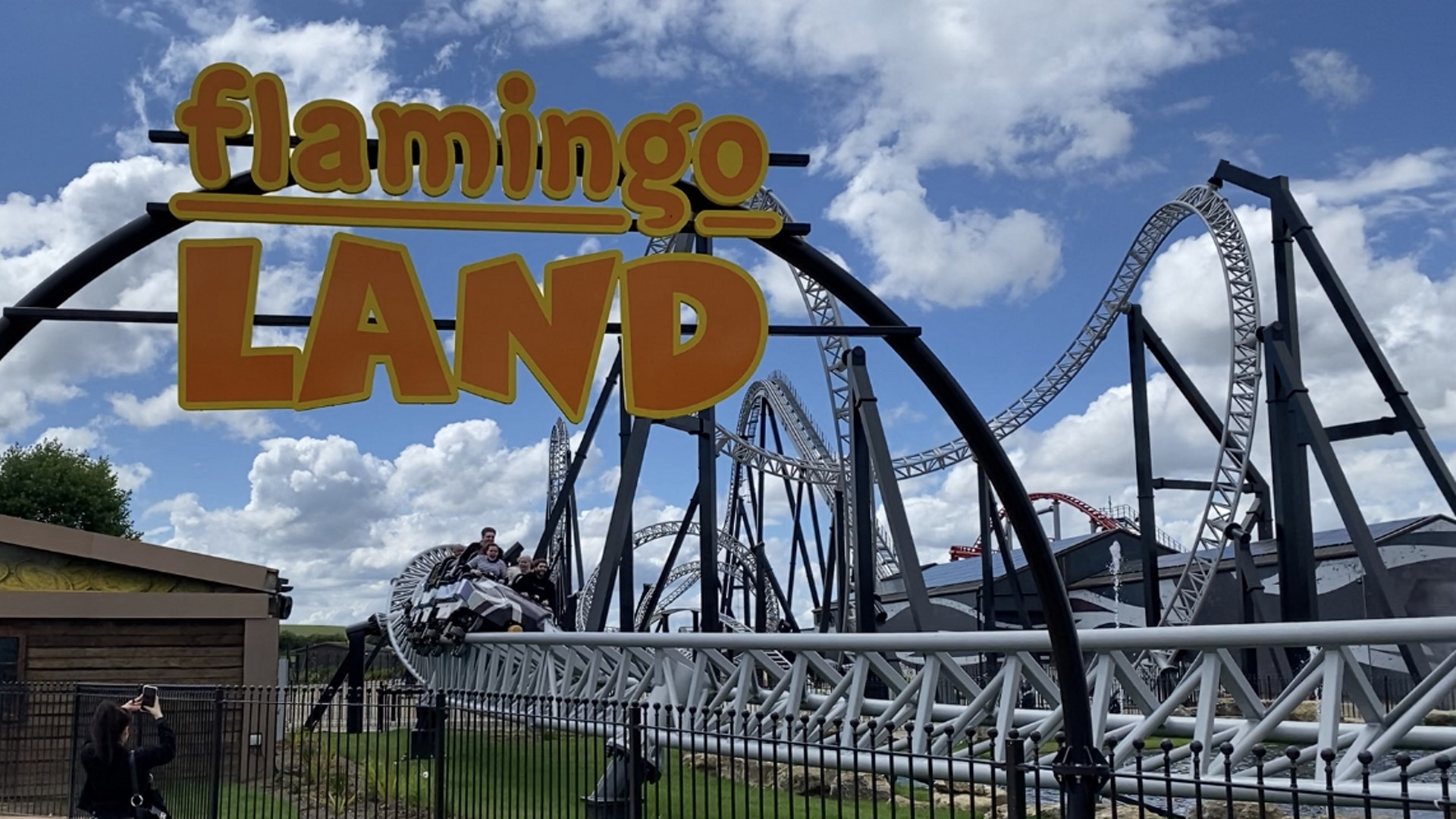 Flamingo Land Resort Attractions Near Me
Flamingo Land Resort Official Website
North Yorkshire Water Park
Adventure Awaits at North Yorkshire Water Park, one of Scarborough's most exciting destinations. Create unforgettable adventures and challenge yourself at one of the largest natural water sports lakes in North Yorkshire.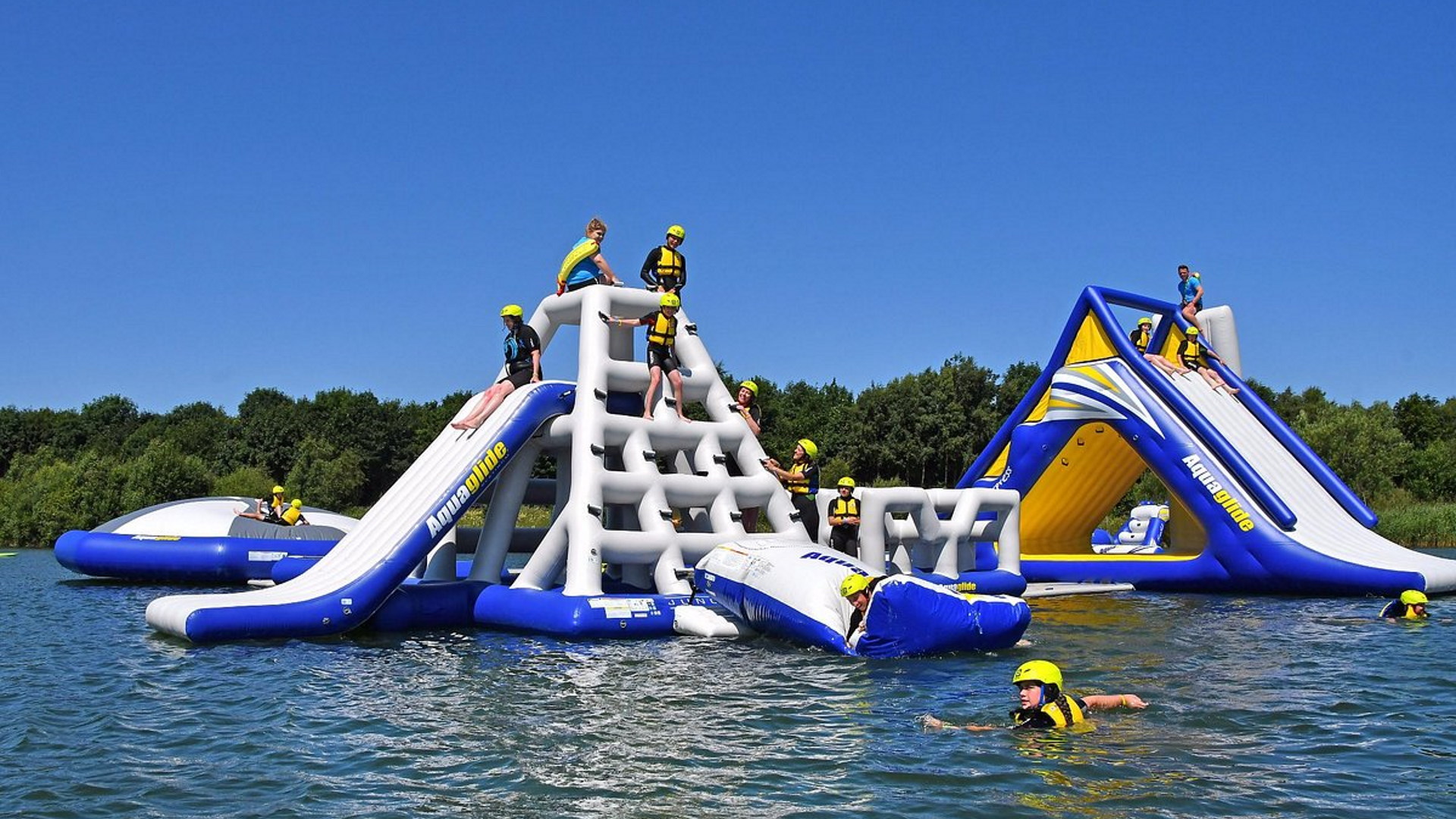 North Yorkshire Waterpark Attractions Near Me
North Yorkshire Waterpark Official Website
Robin Hood's Bay
Take a day trip to Robin Hood's Bay, a charming fishing village located just a short drive from Scarborough. This picturesque village is full of narrow streets, quaint cottages, and stunning sea views. Kids will love exploring the rock pools and collecting seashells on the beach.
Scarborough is a fantastic destination for families, with a wide range of attractions and activities to suit all ages. Whether you're looking for a relaxing day at the beach or an adrenaline-fueled adventure, Scarborough has something for everyone.
Scarborough Resort Guide
was last modified:
October 7th, 2023
by