IAAPA Expo Europe is a one-stop destination for leisure industry experts and is also open to anyone with an interest in the attractions industry. This year's event takes place between September 25th and September 28th 2023 at the Messe Wien Exhibition & Congress Center in Vienna.
What is IAAPA Expo Europe?
Be amongst the first to view and experience some of the latest developments in the theme park industry!
A celebration of the industry, IAAPA Expo Europe is where thousands of leisure professionals gather to learn what's new and trending. With hundreds of exhibitors set to showcase their innovations, an education conference packed with insights on sustainability, guest experience, technology combined with Special Events and EDUTours, this year's expo promises to be one of the best.
Save 20% on Your Tickets
If you are interested in attending IAAPA Expo Europe, follow the steps below and Save 20% by using the Attractions Near Me partner discount code ATTRACVIEN23.
1. Click Here to register for IAAPA Expo Europe
2. Pick the attendee registration
3 Fill in the required details
4. Input the Attractions Near Me partner discount code ATTRACVIEN23
If you are interested in becoming an IAAPA member or would like to exhibit at the event, then please see below for more details.
Who Should not miss IAAPA Expo Europe?
IAAPA Expo Europe is perfect for professionals from:
⭐ Amusement and Theme Parks
⭐ Water Parks
⭐ Zoos and Aquariums
⭐ Family Entertainment Centres
⭐ Historic/Cultural/Tourist Attractions
⭐ Museums and Science Centres
⭐ Shopping Malls
⭐ Location Based Entertainment Venues
⭐ Integrated Hotels and Resorts
⭐ Cruise Lines
Why Attend IAAPA Expo Europe?
Buy, learn, and network at the largest leisure industry gathering. If you want to connect with those who matter and move your business forward.
This must-attend event for those in the attractions industry includes:
⭐ Nine networking events.
⭐ over 100 speakers in a diverse education conference programme.
⭐ over 20 EDUSessions*
"IAAPA Expo Europe is the place to be. It is where the attractions industry gathers, shares experiences and reflects before heading into the next season!"
Massimiliano Freddi, CEO, Wonderwood
*Example topics covered in the EDUSessions include:
– how to use data to improve guest experiences
– leadership techniques
– dynamic pricing strategies
– food and beverage innovations
– iconic attractions
– hospitality and guest services
– crisis communications
– and the importance of inclusion, diversity, equity, and access (IDEA)
Exhibit at IAAPA Expo Europe
The largest international conference and trade show for the leisure and attractions industry in the Europe, Middle East, Africa (EMEA) region is an excellent platform to showcase your products to buyers from over 80 countries.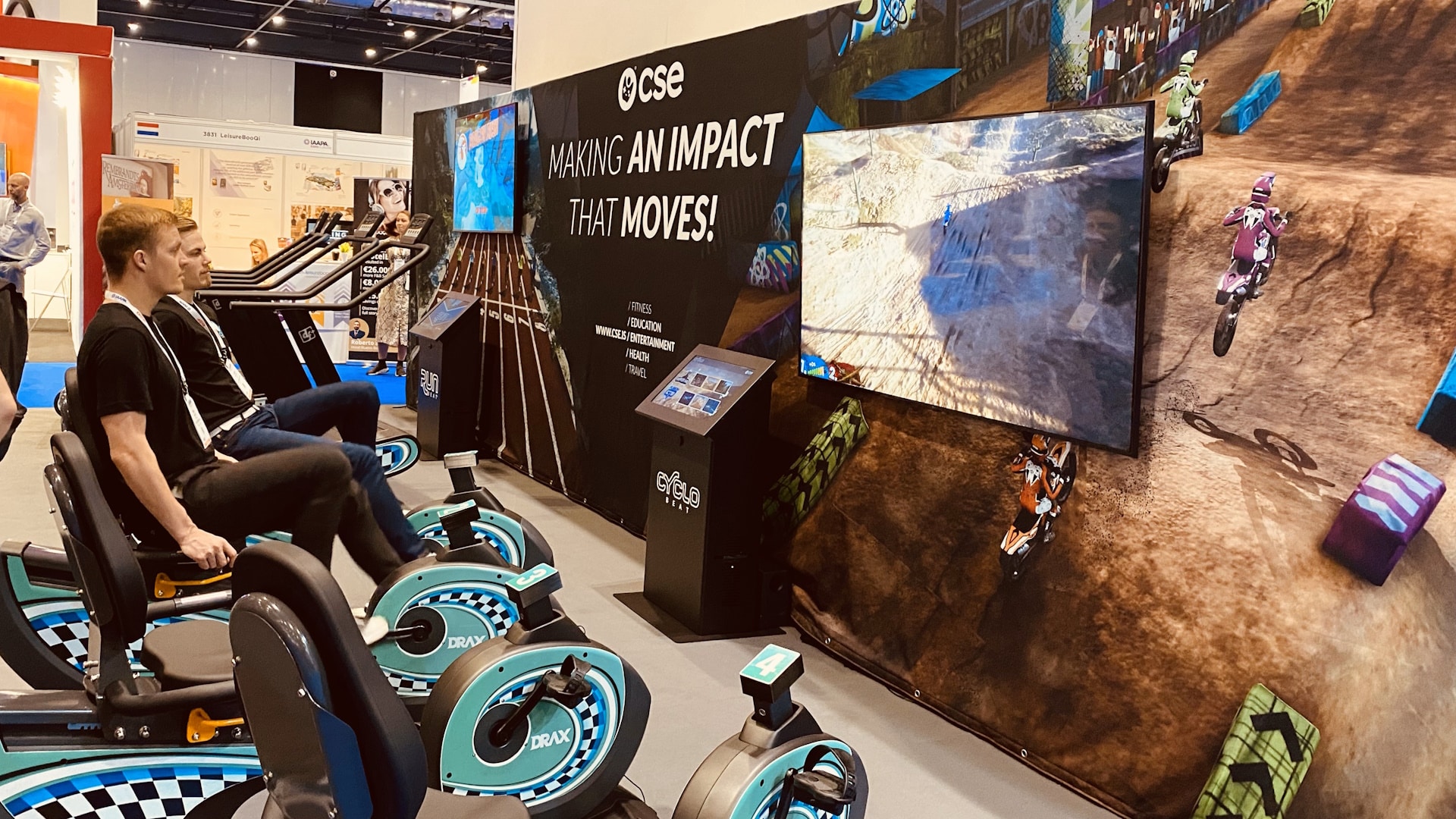 ⭐ IAAPA welcomes owners, operators, and senior management of amusement, water or theme parks, family entertainment centres, aquariums, zoos, museums, malls, resorts, and other attractions.
⭐ 80% of those attendees indicated decision-making capabilities.
⭐ This year's Exhibitor List is large and growing. Don't miss out on potential connections!
⭐ Find up-to-date booth availability on the real-time floor plan.
⭐ Become an IAAPA member to save up to £74.00 per square meter of booth space.
If you would like to exhibit then email [email protected] or call +32 2 790 6018.
Join IAAPA
Throughout the year, IAAPA members take advantage of learning, connections and more – and cash in on some of their greatest savings during the Expo.
Benefits include:
⭐ A number of complimentary Expo Europe entry tickets.
⭐ Free access to Education Conference EDUSessions.
⭐ Discounted tickets to Special Events.
⭐ IAAPA Member Lounge access, which includes tea, coffee, and a quiet space to network and relax.
⭐ Savings on booth space charges up to £74.00 per square meter of booth space.
Interested in becoming a member?
Save more than 40% on IAAPA Expo Europe ticket prices.
Contact [email protected] to become a member.
Attractions Near Me Events
View More Events at Attractions Near Me
Also like our Facebook page for notification of any new events and special offers Facebook.com/AttractionsNearMe
IAAPA Expo Europe
was last modified:
August 30th, 2023
by
Dan