Do your children have a favourite TV Character or TV Show? A large selection of UK Theme Parks now have children's sections that are based on top-rated Children's TV Characters and Children's TV Shows.
Children's TV Characters at UK Theme Parks
When forging these links between UK Theme Parks and Children's TV Characters the level of detail and theming can really help your children believe that they have stepped into the world of their favourite TV character. Below we provide details of which UK Theme Parks your children can discover the world of their favourite TV Characters.
Here is a run down of the popular TV characters that are included in this post.
Peppa Pig
Thomas the Tank Engine
CBeebies Land
Nickelodeon Land
Wallace and Gromit
Peter Rabbit
Sooty
The Gruffalo
Alice in Wonderland
Peter Pan
Peppa Pig World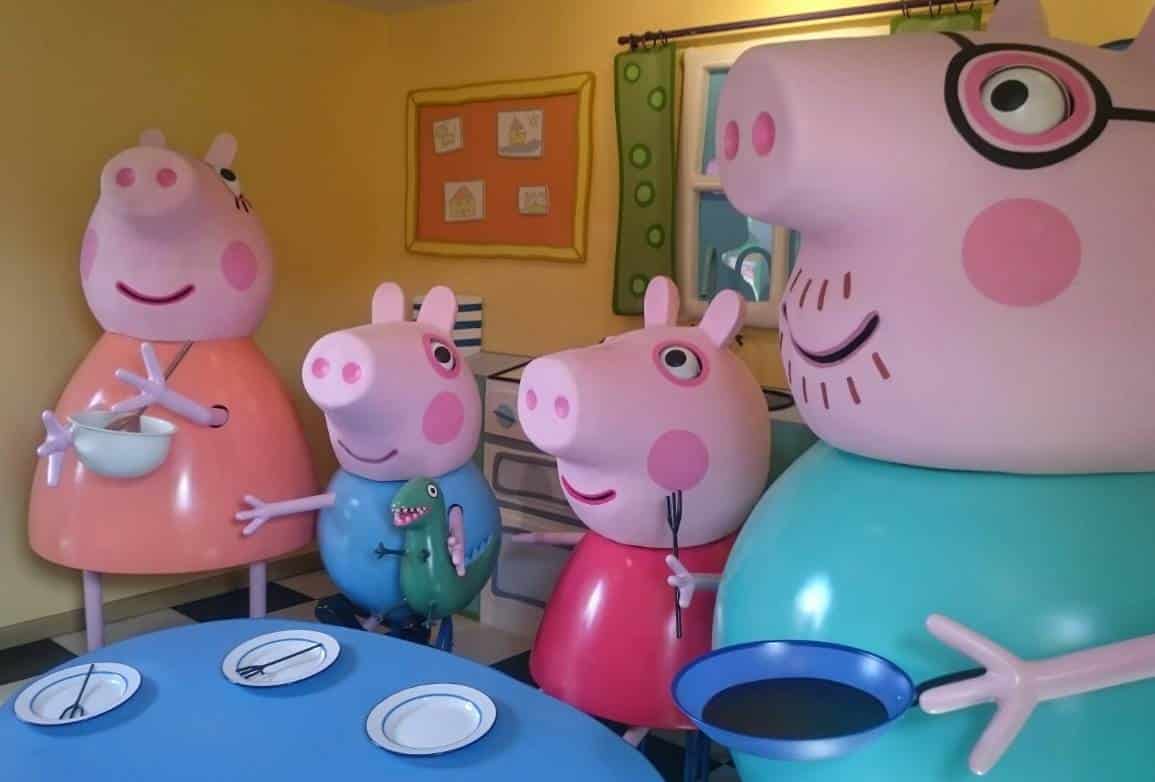 Visit the UK exclusive and world's first and largest, Peppa Pig World. Located at Paultons Park Theme Park in Hampshire, Peppa Pig World is a whole section of the Theme Park dedicated to the famous Children's TV show. This section is the park is exceptionally well themed and offers nine fun Theme Park rides and attractions. The cartoons most popular characters appear every day that the Park is open for photograph opportunities with their loving fans on the veranda in front of the school house. Rides include Grandpa Pig's Little Train and Peppa's Big Balloon Ride.
Book a Short Break Package at Paulton's Park, home of Peppa Pig World and get the 2nd Day Free.
View our Paultons Park Special Offers.
Thomas Land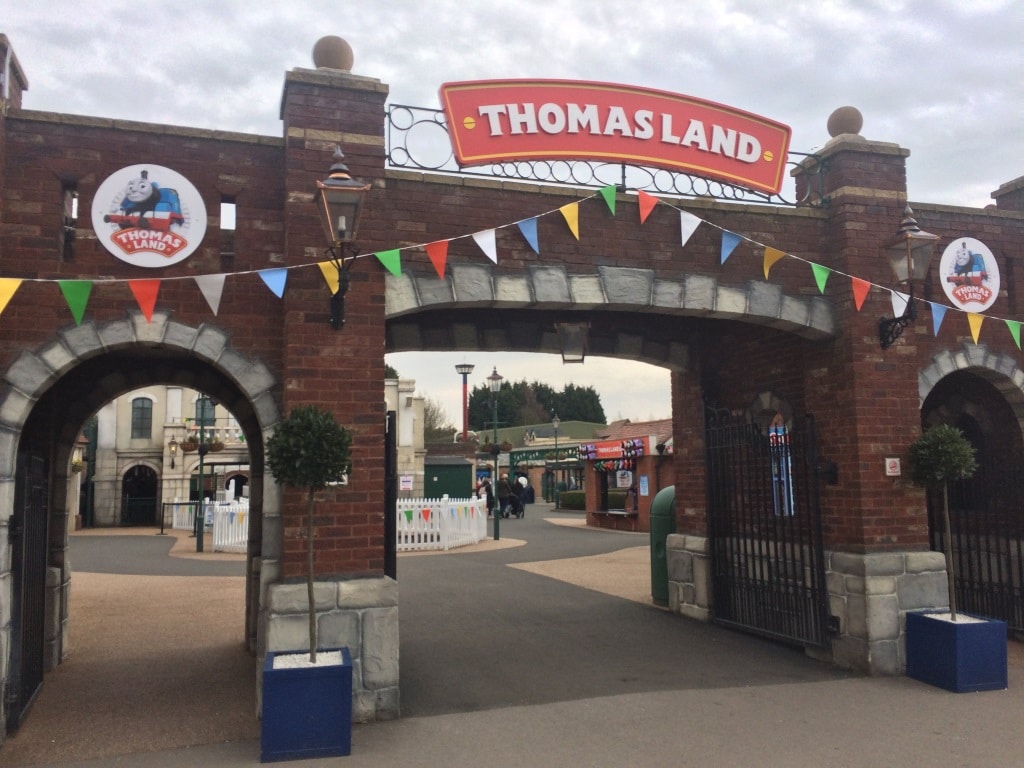 Thomas Land is located at Drayton Manor Theme Park near Tamworth, in Staffordshire. The Theme Park is home to Europe's only Thomas Land with the biggest Thomas Shop, exclusive VIP Party Rooms and Thomas himself. Younger children will love exploring The Island of Sodor at Drayton Manor Park. Introduced to Drayton Manor Park in 2008, Thomas Land offers over 25 rides and attractions. Thomas fans will love the opportunity to meet Thomas the Tank Engine and enjoy a ride on Annie and Clarabel. Other rides and attractions include Thomas and Friends favourites such as Harold's Helicopter Tour, Bertie Bus, and Cranky's Tower Drop. The Island of Sodor increased in size by 40% in 2015 when a number of new attractions were added.
Stay on-site at the Drayton Manor Hotel, with the option of a Thomas Themed Room. Alternatively, we would highly recommend the Travelodge in Tamworth, only a 10-minute drive from the Theme Park.
View our Drayton Manor Special Offers.
Attractions Near Me – Featured Offers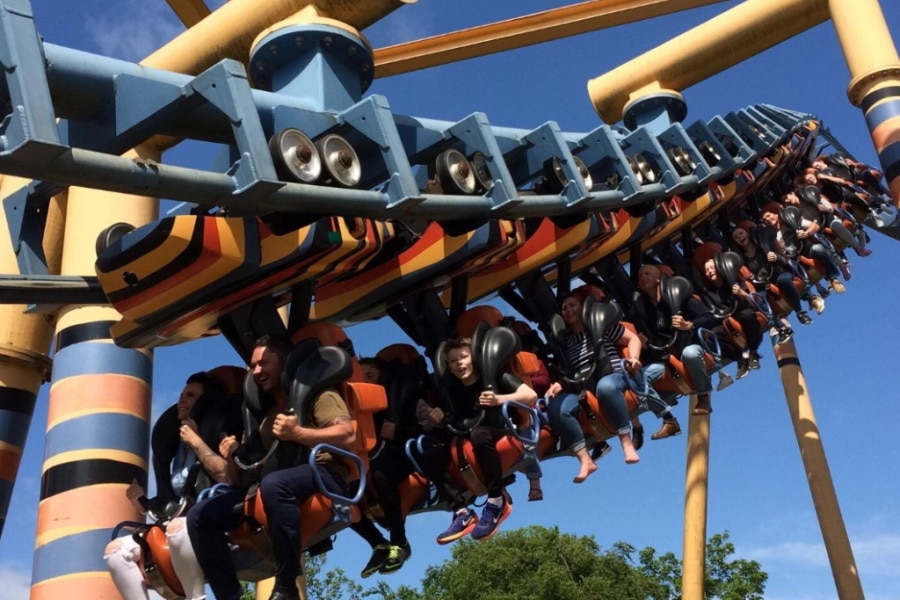 View All News and Active Offers
View All News and Active Offers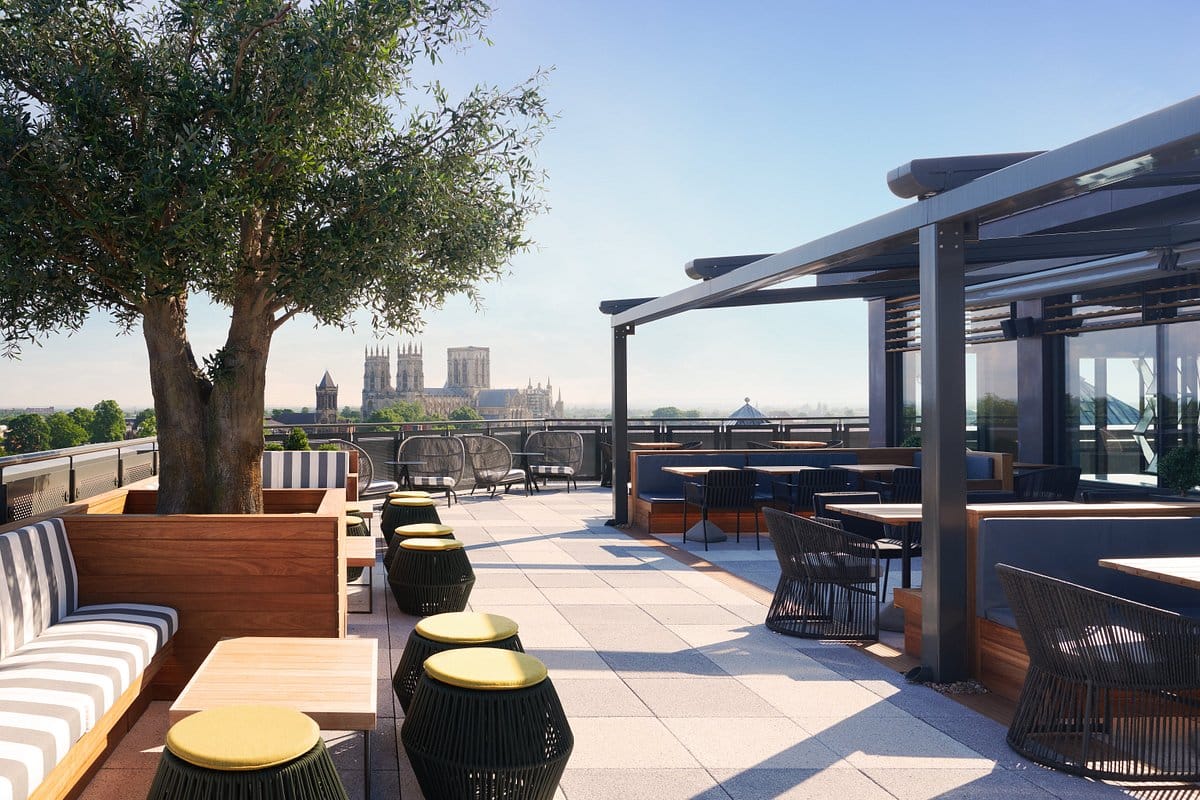 Malmaison Dine and Wine for 2 Gift Vouchers Only £69 5/5 (3) 5/5 (3)
Malmaison Dine and Wine for 2 Gift Vouchers Only £69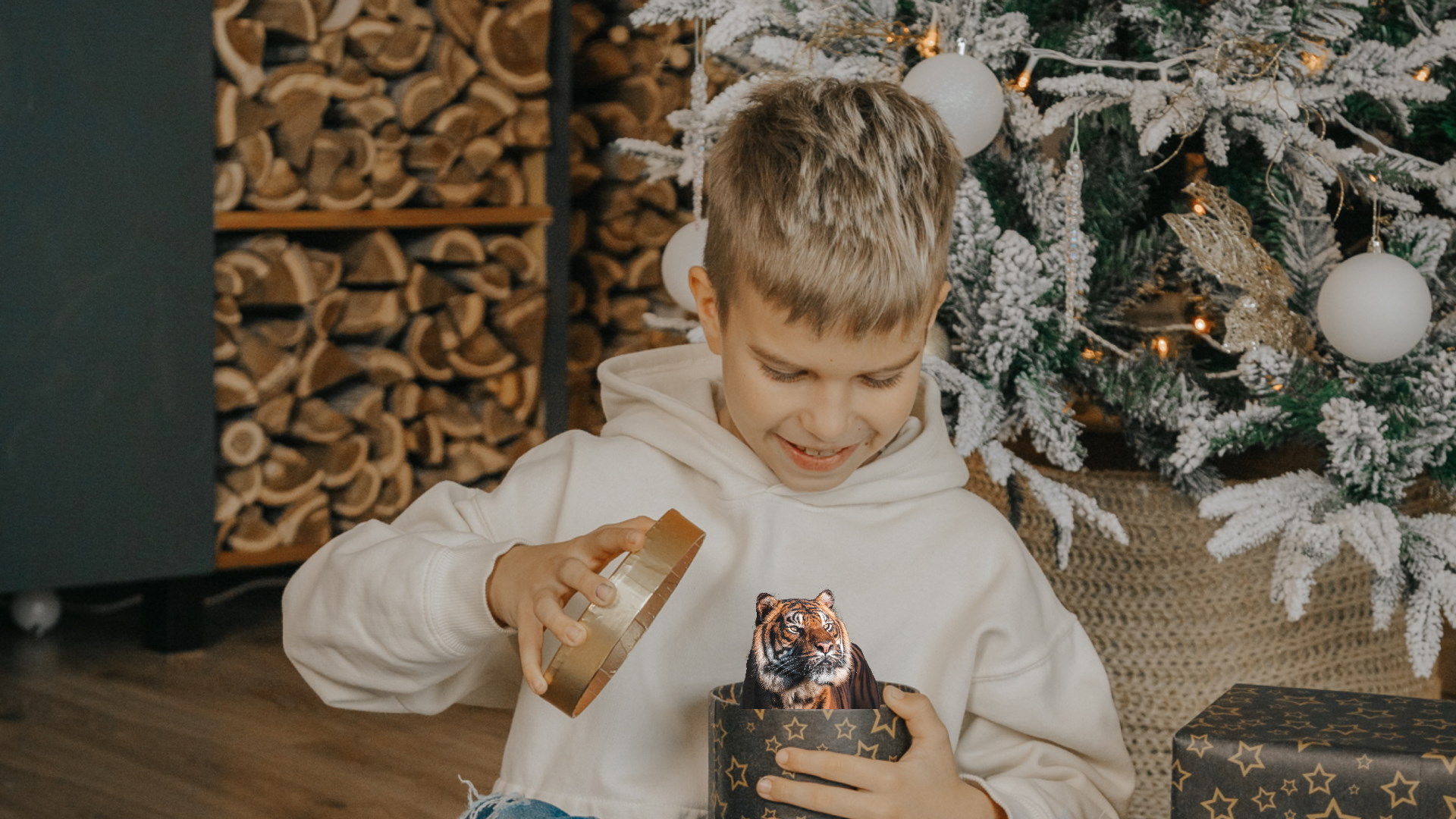 Christmas Gift Ideas 5/5 (7) 5/5 (7)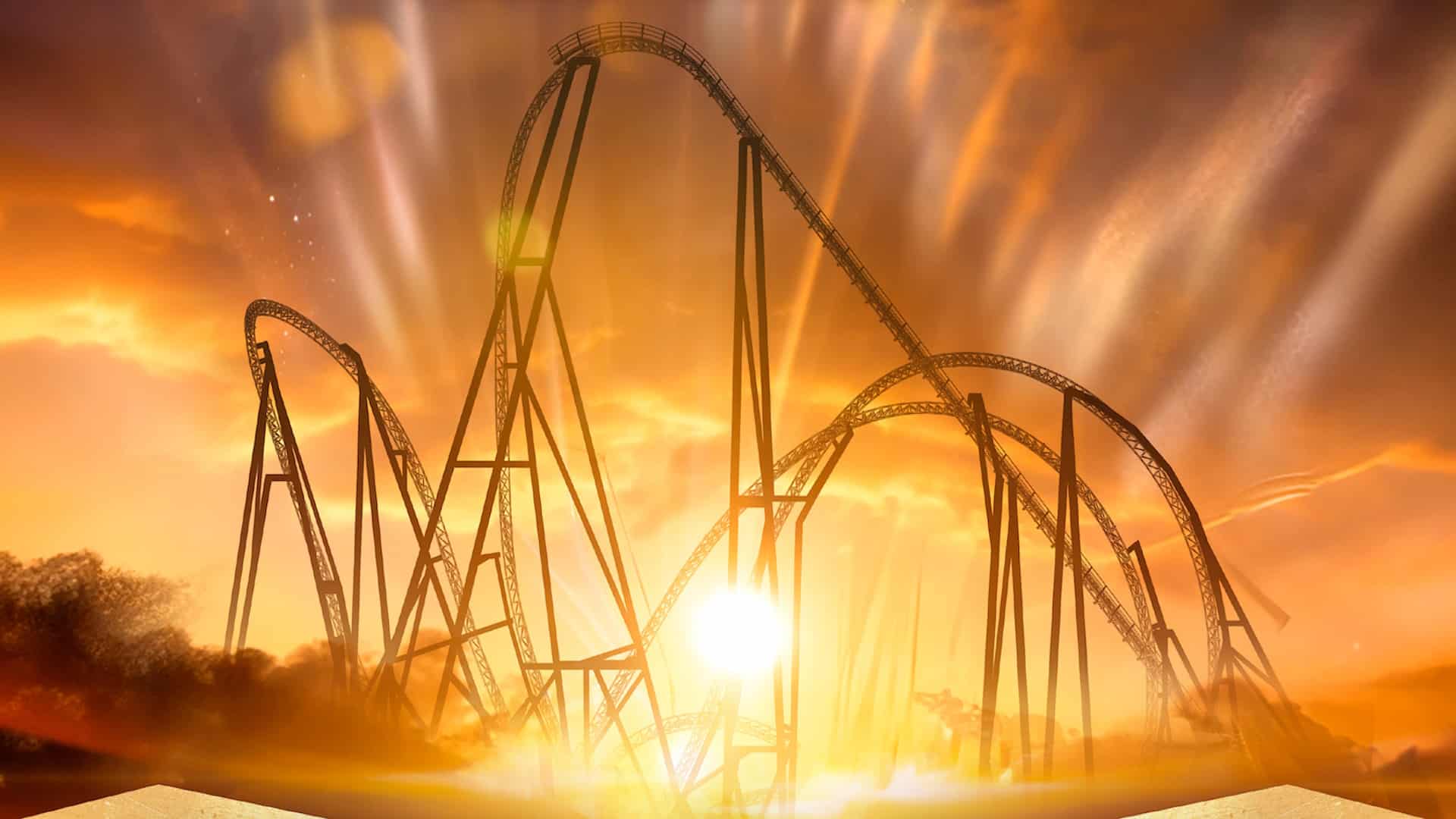 2 x 2024 Thorpe Park Tickets for Only £44.84 5/5 (5) 5/5 (5)
2 x 2024 Thorpe Park Tickets for Only £44.84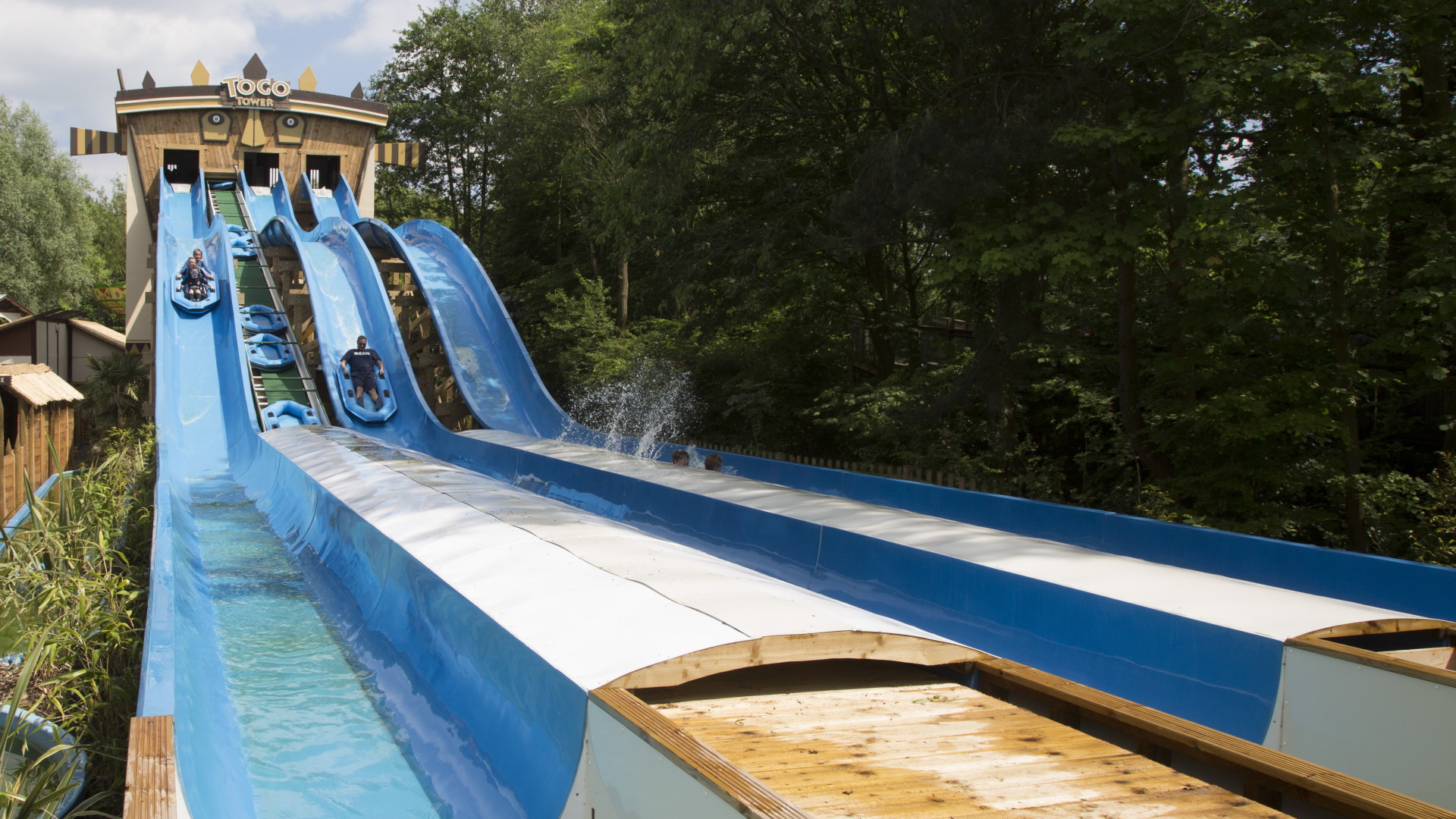 £39 Gulliver's Family Ticket 5/5 (9) 5/5 (9)
£39 Gulliver's Family Ticket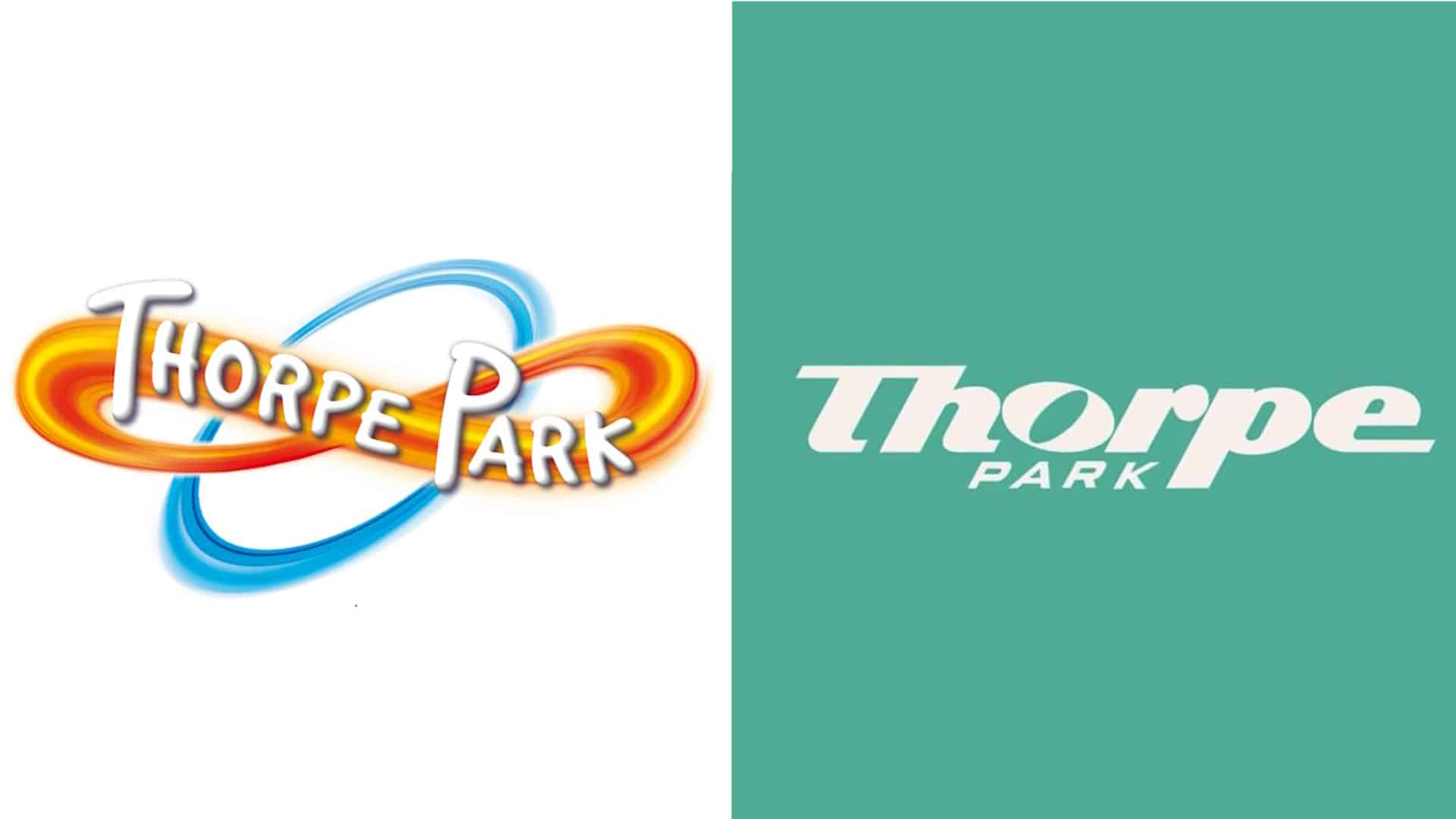 New Logo Revealed for Thorpe Park 5/5 (2) 5/5 (2)
New Logo Revealed for Thorpe Park
CBeebies Land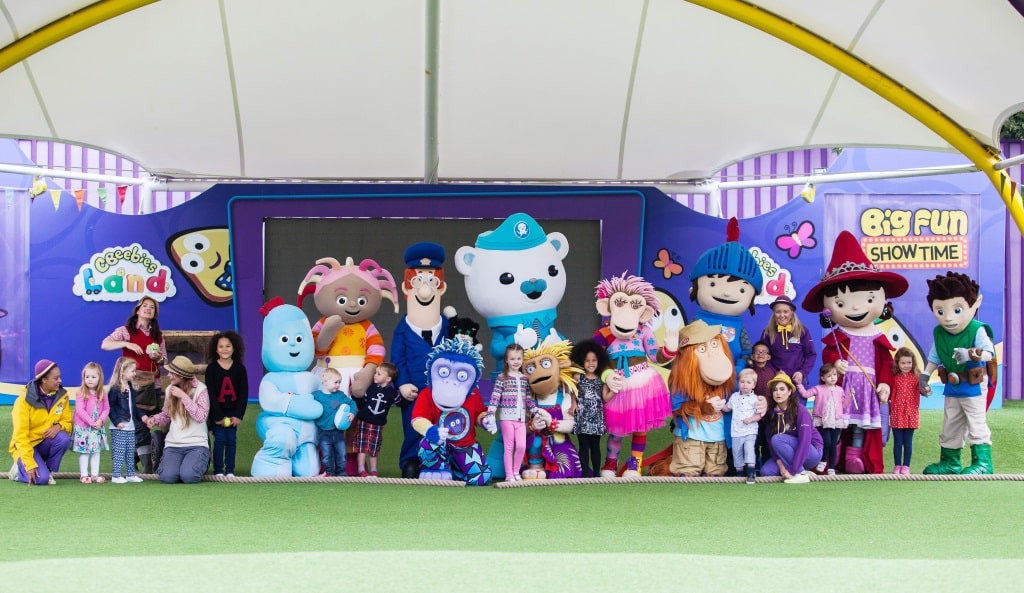 Younger children will love a trip to the interactive CBeebies Land at Alton Towers Resort. There are 14 rides and attractions all based on popular CBeebies TV shows. The rides range from the Octonauts Rollercoaster Adventure to In The Night Garden Magical Boat Ride. Big Fun Showtime is an oasis for picnic dwellers and entertainment seekers alike. It's the living breathing heart of CBeebies Land with a full schedule of events where you can meet and interact with some of CBeebies biggest stars including Duggee, Bing and In The Night Garden.
In addition to CBeebies Land, Alton Towers Resort also offers stays at the CBeebies Land Hotel. The Hotel offers fantastic themed rooms, all uniquely designed for young families.
View our Alton Towers Special Offers.
Nickelodeon Land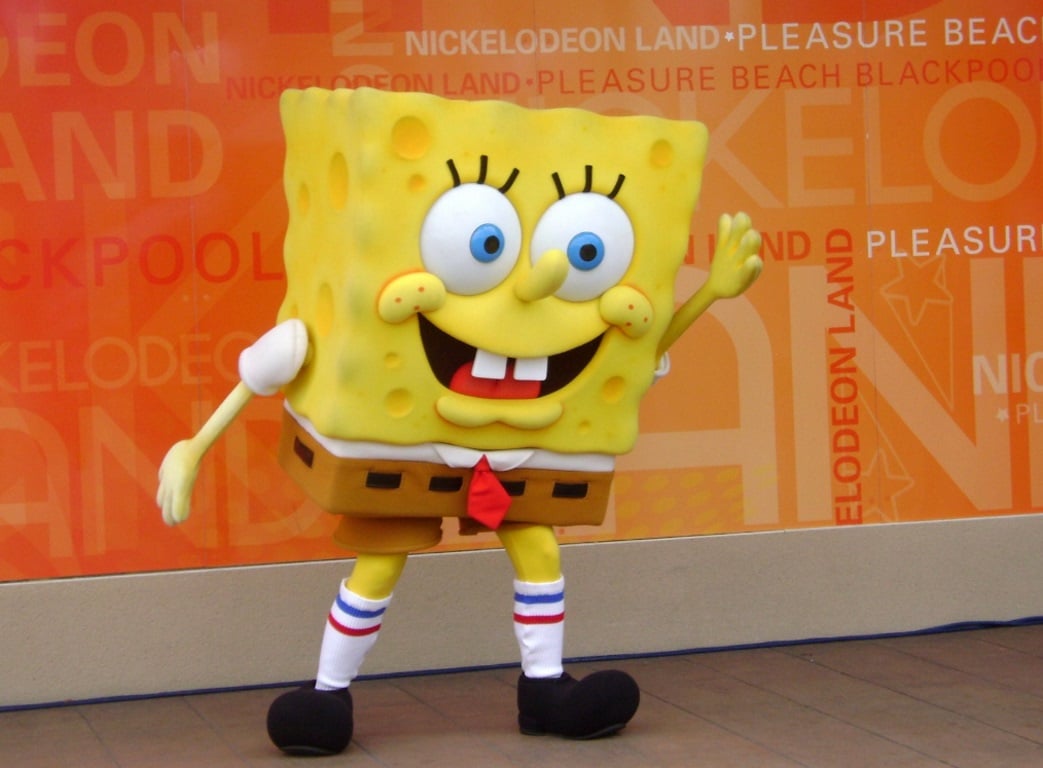 Nickelodeon Land at Blackpool Pleasure Beach offers a whole host of Nickelodeon characters from the world's number one children's entertainment channel. Guests can Join SpongeBob Squarepants, the Teenage Mutant Ninja Turtles and Chase & Marshall from PAW Patrol amongst others for a fun-filled day. Rides and attractions on offer at Nickelodeon Land include the fantastic Nickelodeon Streak Roller Coaster and Rugrats Lost River Ride. There are 12 amazing rides in total.
Wallace and Gromit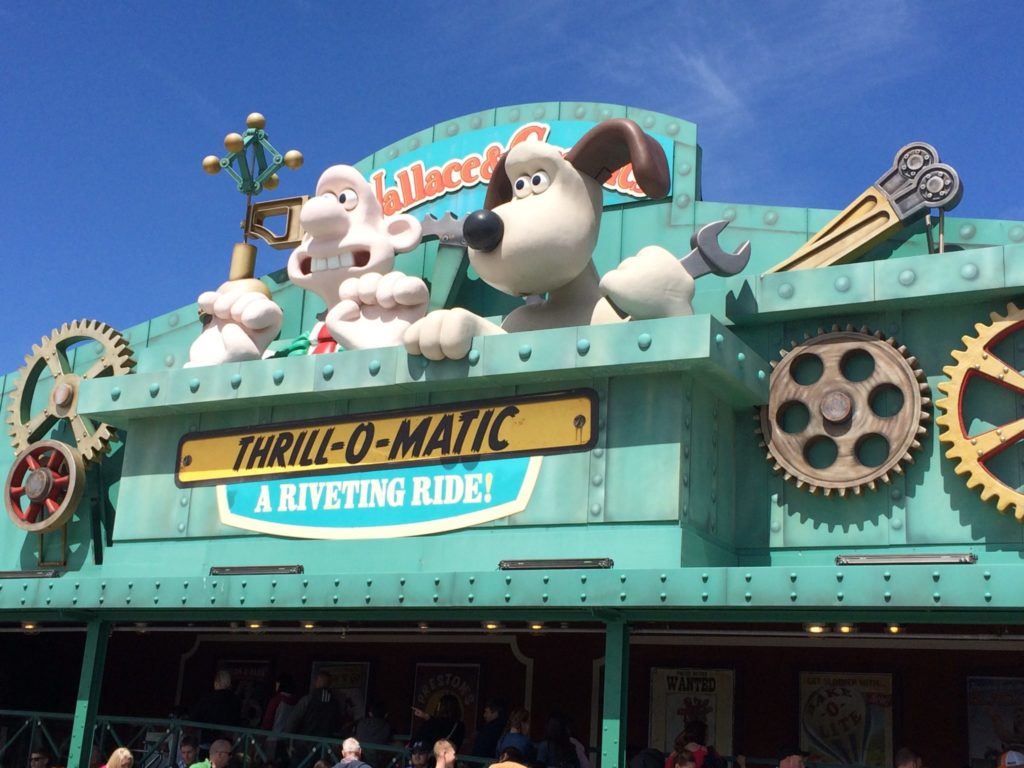 Another great attraction at Blackpool Pleasure Beach is Wallace and Gromit's Thrill-O-Matic. This ride transports guests through Wallace and Gromit's adventures in this fun-filled, family favourite ride. Starting with A Grand Day Out, The Thrill-O-Matic takes an action-packed trip through Wallace and Gromit's adventures. Watch as they try out The Wrong Trousers, have A Close Shave, and tackling The Curse of the Were-Rabbit. Step inside Wallace's slippers for an adventure of a lifetime. The ride features stunning scenery and amazing special effects. It wouldn't be Wallace and Gromit without the duo's cracking contraptions making an appearance throughout the Thrill-O-Matic experience, along with some friendly, and not-so-friendly, characters.
Once you have enjoyed the ride, check out the Thrill-O-Matic shop where you can buy exclusive Wallace and Gromit merchandise including cheese-flavoured rock, exclusive modelling kits, and loads more.
There are loads of places to stay in Blackpool, if you are looking for accommodation then try Hotels.com or Travelodge which has a hotel right outside the entrance to the Theme Park. Blackpool's Village Hotel is located in Stanley Park alongside Blackpool Zoo. The hotel offers a gym, Italian restaurant, pub, and spa on-site, as well as ample free parking. The hotel even features an 18-hole golf course, with a driving range and golf academy.
View our Blackpool Pleasure Beach Special Offers.
Peter Rabbit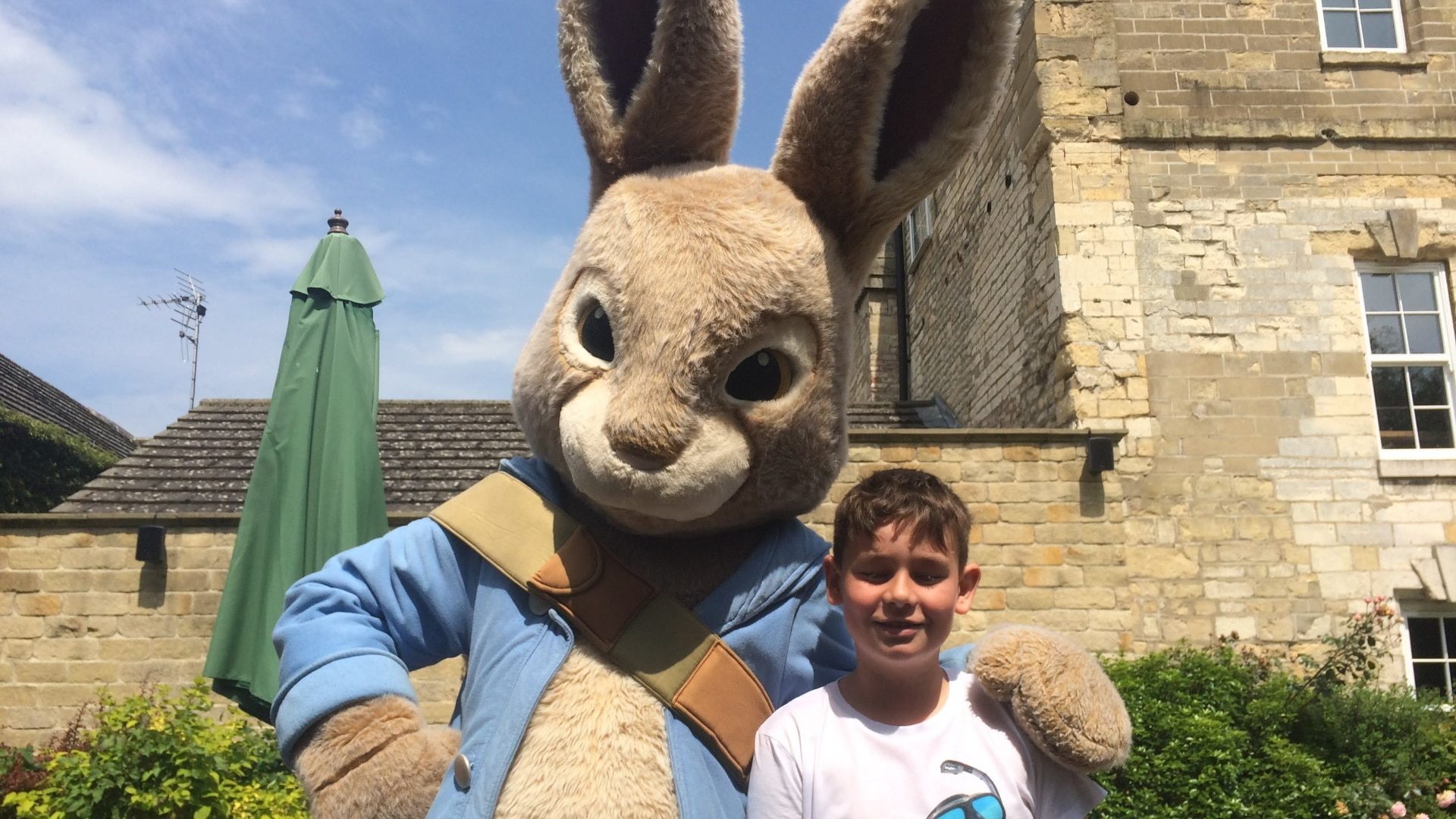 Flamingo Land Resort in North Yorkshire features the hit CBeebies animated series Peter Rabbit. At the Peter Rabbit Adventure attraction children can help Peter Rabbit find Pig Robinson's missing Brussels sprouts. Join Peter Rabbit, Lily Bobtail and Benjamin Bunny in their Secret Treehouse before testing your skill on Benjamin Bunny's Treetop Trail. One of the highlights is Mr Tod's Lair offering secret passages leading to the top of the chimney for a very special view. Peter Rabbit costume characters make live appearances daily. In addition to the Peter Rabbit Adventure Playground, Flamingo Land also offer Lily Bobtail's Nature Discovery, where fans of all ages can crawl through tunnels, learn about their favourite characters and find plenty of creepy crawly creatures in Bug Log. For an additional charge, there is Peter Rabbit and Lily Bobtail Story Time.
Buy your Flamingo Land Tickets online to save money on the regular gate price. Discounted tickets are occasionally available. Follow Attractions Near Me on Facebook to stay informed.
There are lots of places to stay in Yorkshire. Flamingoland is surrounded by beautiful Yorkshire countryside and is less than an hour from York. If you are only planning on visiting the park for one day and would like to explore some of the other attractions in the area then take a look at the self-catering cottages near Flamingoland available from Snaptrip.
View our Flamingo Land Resort Special Offers.
Sooty Land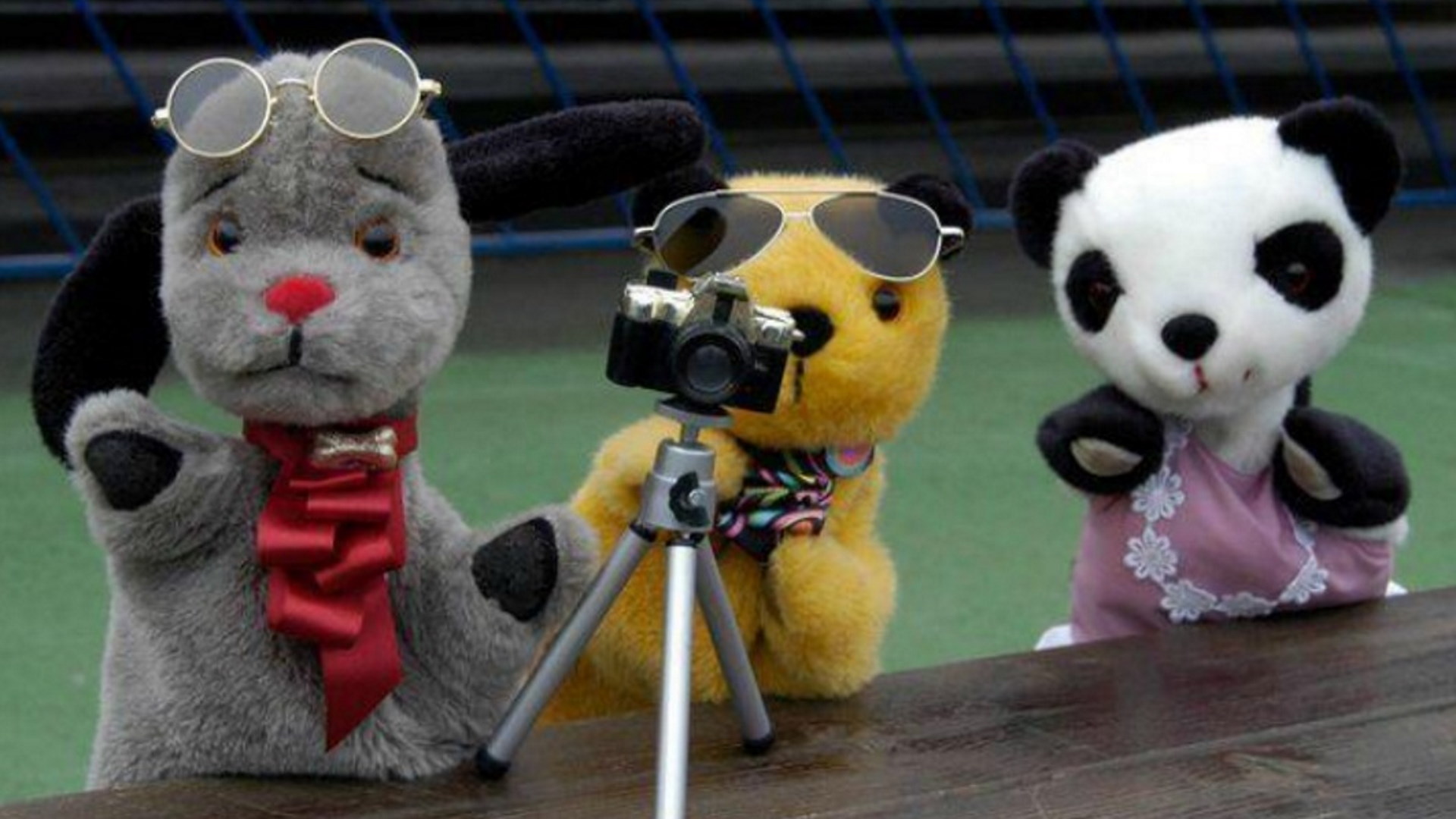 Crealy Theme Park & Resort has teamed up with the longest running children's television programme, The Sooty Show, to bring you Sooty Land which is home to four rides including Sooty's Magic Bus, Sweep's Flying Circus, Soo's Sweet Balloon Ride and Izzy Wizzy, Let's Get Dizzy!
Sooty Land is home to a number of Sooty-themed themed attractions, including food and drink outlets and the nautical themed, seaside Pier, home to exciting Sooty themed fun. Indoor fun includes the South West's first-ever, interactive Strike Arena, Sooty's Carnival Games, Sooty's Magic Mirror Maze and much more!
Live Daily Performances
Sooty Land will also play host to live daily performances of the iconic Sooty Show in Sooty's Big Top Show Time, so come along and meet Sooty & Co and watch the mischief unravel.
The Gruffalo
There are loads of exciting experiences to be had at Chessington World of Adventures Resort which is home to The Gruffalo. The world's first Gruffalo ride, Gruffalo River Ride Adventure is based on one of the UK's best-loved children's characters. Guests join favourite Gruffalo character Mouse on a magical riverboat journey through the deep dark wood. As you float down the lazy river, the world of The Gruffalo magically unfolds in front of your eyes, with exciting twists and turns along the way. In addition to The Gruffalo River Ride Adventure, there are plenty of more Gruffalo offerings at Chessington World of Adventures Resort. Gruffalo Bites features a selection of Gruffalo themed treats for all to enjoy and located next to The Gruffalo River Ride Adventure is The Gruffalo Gift Shop. Here guests can buy their very own Gruffalo goodies, exclusive to Chessington. Over at The Gruffalo Arena, a range of Gruffalo activities take place, including photo opportunities, character meet and greets and showings of The Gruffalo animated film.
Purchase your tickets in advance to save time queuing at the entrance to the park and also saving on the full price admission. You can buy your tickets in advance from the following providers:
There are lots of places to stay in Surrey and the surrounding areas. Chessington World of Adventures Resort offers on-site accommodation. If you only planning on visiting the park for one day and would like to explore some of the other attractions in the area then take a look at some of the wonderful self-catering cottages available from Snaptrip.

If you prefer to stay in a hotel, we recommend Hotels.com or Travelodge are always a good option for budget hotel accommodation.
The Gruffalo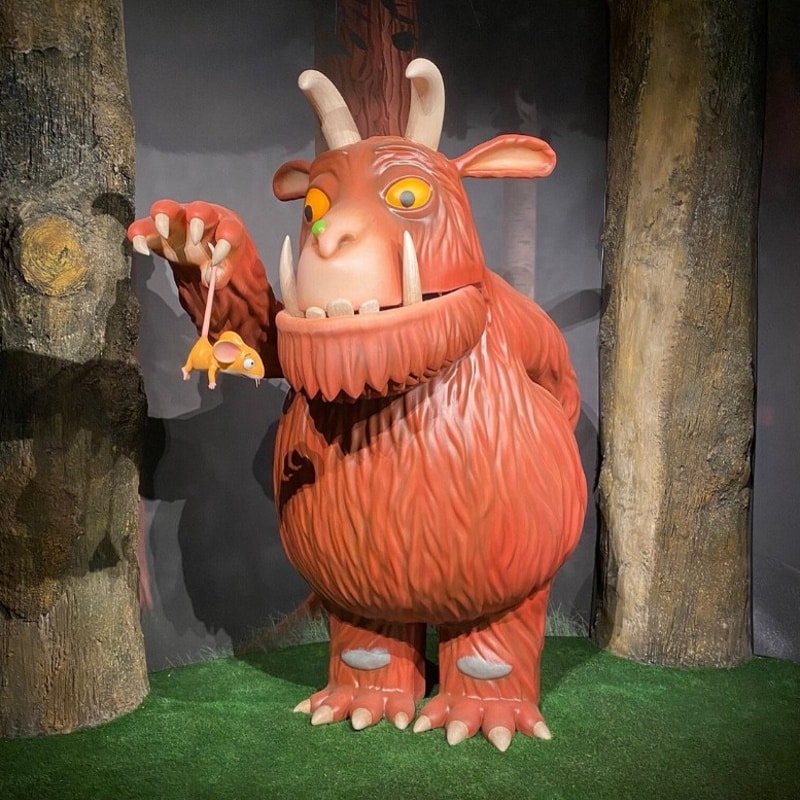 In addition to Chessington World of Adventures Resort, The Gruffalo can also be found at Twycross Zoo.
The Gruffalo Discovery Land
The Gruffalo Discovery Land, is a four-acre land that brings together the much-loved characters from The Gruffalo. This area of Twycross Zoo was inspired by the bestselling children's book The Gruffalo written by Julia Donaldson and illustrated by Axel Scheffler, and the zoos own conservation organisation that exists to protect wildlife, preserve endangered species and educate the next generation on the importance of protecting our planet.
The aim of this ground-breaking experience is to inspire more children than ever before about the importance of conservation and the natural world. With real-life animals, animatronics, film clips and much more, visitors to The Gruffalo Discovery Land at Twycross Zoo can encounter Fox, Owl, Snake, Mouse and the Gruffalo along their interactive journey through the deep, dark wood.
Alice in Wonderland

Adventure Wonderland Theme Park in Bournemouth takes its inspiration from Lewis Carol's timeless classic, Alice in Wonderland. Dorset's multi-award-winning family Theme Park offers a great range of rides and attractions. The resident characters Alice, Mad Hatter, Cheshire Cat, Queen of Hearts and Mr Rabbit will appeal to children of all ages. Adventure Wonderland even offers a curriculum-based Alice trail for schools and groups.
Peter Pans Neverland

Explore the Neverland-themed area at Oakwood Theme Park in Pembrokeshire, Wales. Guests are transported into the classic story of Peter Pan and his friends. Start your journey in Kensington Gardens before travelling to the magical land of Peter Pan, the Lost Boys, Tinker Bell and, of course, Captain Hook. All the rides in the Neverland section of the Theme Park are suitable for children aged 2 years and older (when accompanied by an adult), so there's something for the whole family to enjoy. There are 9 rides in total in the Neverland section of the Theme Park. Highlight include Skull Rock log flume and Tink's Flying School.
Attractions Near Me Offers
View More Discount Days Out at Attractions Near Me
Also, like our Facebook page for notification of any new offers Facebook.com/AttractionsNearMe
Children's TV Characters at UK Theme Parks
was last modified:
November 28th, 2023
by