It can be an epic vacation destination for those considering a trip to the UK. While international travel can feel daunting, the UK has something to enchant every type of traveller. From exploring towering mediaeval castles full of history to riding brooms in the magical world of Harry Potter, the UK dazzles in every aspect. Meandering through quaint historic villages and feeding swans on serene lakes provides a whimsical escape.
The UK's culture, adventure and excitement make it an unforgettable getaway for all who visit. Whether you're a family looking to spark your kids' wonder or a couple chasing romantic escapes, the UK has you covered.
Each day brings new opportunities to create magical memories together that will be treasured for a lifetime. Those who take the leap and venture to the UK often find themselves eagerly yearning to return soon. Check out Pierre Vacances discount code to save on apartments and hotels and book your stay as soon as possible.
So, this destination provides an epic adventure for any on the fence about a UK vacation. The sights, activities and culture engage the imagination and senses, delivering an incredible experience to last a lifetime.
Step Into the Wizarding World
For any Harry Potter fan, a visit to the Warner Bros Studio in London is a dream come true. This legendary spot brings J.K. Rowling's wizarding world to life in an enchanting fashion. Walking through the original Hogwarts sets, like the iconic Great Hall, immerses you in the magic. Seeing real props and costumes up close thrills true Potterheads of all ages.
Kids can geek out in the Gryffindor common room, Dumbledore's office, and Diagon Alley—the behind-the-scenes details enthral for hours. Practising Quidditch and poring over the tiny nuances captivates their imagination.
The gift shop channels the vibes of Diagon Alley, too, so be ready to drop some galleons! While it lacks rides, the Warner Bros Studio offers an unforgettable interactive experience for any Potter fan.
Experience the Thrill of Live Theater
London's iconic West End charms kids year-round, especially during the annual Kids Weeks each August. Discounted tickets provide the perfect opportunity to introduce children to the exhilaration of live theatre.
Interactive shows allow little ones to joyfully sing and dance along, making memories to last a lifetime. But even outside Kids Week, London always offers engaging, family-friendly productions.
From beloved musicals to imaginative original shows, the West End dazzles kids with its magic. So, bring your aspiring stars to spark their creativity and launch their love of theatre. The delight of their first show will stay with them forever.
Get Lost in Longleat Safari Adventure
Longleat Safari Park dazzles families with its world-class attractions. Exotic animals, hedge mazes, boat rides, mini trains, and a castle playground thrill kids all day.
Repeatedly voted the "Best UK Family Attraction," Longleat provides non-stop entertainment and safari vibes without leaving the country. With picnic lunches enjoyed on the beautiful estate grounds between adventures, it's a must-visit spot for families.
Wave Hello to the Abbotsbury Swans
The Abbotsbury Swannery provides a peaceful outdoor experience with nearly 1,000 swans nesting on idyllic grounds. For 600 years, visitors have enjoyed getting up close to observe the majestic birds.
Watching cygnets hatch and waddle around will delight the little ones. With swans accustomed to human visitors, you can capture great photos. The tranquil setting and beauty of the swans make the Swannery a memorable family outing away from busy cities.
Dive Into the Deep Aquarium
At The Deep Aquarium, you can marvel all day at the massive tank housing sharks, rays and 3,500 marine creatures – the deepest in Europe! The diversity of ocean life fascinates families.
Little ones love beholding jellyfish and glow-in-the-dark exhibits. For budding marine biologists, The Deep offers the ultimate family adventure. Don't miss this mesmerising underwater world in the UK.
Step Back in Time at the Ironbridge Museums
For an incredible walk through history, visit the Ironbridge Gorge museums. Like a living theme park, this valley immerses you in the Industrial Revolution.
Hands-on museums recreated Victorian towns and interactive workshops will engage you in experiencing how people lived back then.
There is so much for families to do – you could easily spend a week happily exploring it all. From steam engines to Bonzel Street, the Ironbridge museums allow you to step back in time in the most engaging way.
This valley is a must-visit for the ultimate history adventure on any UK family trip. The kids will be captivated while soaking up the sights and sounds of the industrial past.
Inspire "Green" Kids at the Eden Project
The Eden Project's futuristic domes have unique rainforest exhibits and sustainability activities. The nature trails, treehouses, and incredible climbable sculptures will turn eco-learning into an adventure. And the fantastic organic food will satisfy cravings.
The Eden Project gives an excellent experience while teaching us to care for our world. Add this one-of-a-kind place to your UK trip plans.
Zip Line Over the Llechwedd Slate Caverns
The Llechwedd Slate Caverns in Wales are an absolute must-visit for thrill-seeking families who love adventure. This spot will get your adrenaline pumping like an epic playground.
Steep mountain railways, underground trampolines, and zip-lining through the caverns provide non-stop excitement. The hands-on activities paired with jaw-dropping Snowdonia views create unforgettable thrills.
Be prepared to have your heart racing and senses buzzing with this action-packed Welsh adventure. Months later, you'll still be raving about the pumps of adrenaline you experienced.
So, if your family craves serious adventure on your UK trip, put the extraordinary slate caverns at the top of your list.
Be Mesmerised by Camera Obscura
Camera Obscura's five floors of mind-bending optical illusions and magic enthral puzzle-loving kids. Since the 1800s, this historic Edinburgh spot has wowed crowds with its mix of futuristic exhibits and panoramic rooftop views.
Curious young minds get lost in the world of optical wonder, sparking their imaginations. Camera Obscura is a must-visit for families seeking an intriguing detour that fascinates kids. After over 200 years, it still impresses.
Marvel at the Mystery of Stonehenge
No family's UK trip is complete without seeing Stonehenge's iconic stone circle. While its purpose remains a mystery, standing before the towering stones ignites kids' curiosity about its ancient history.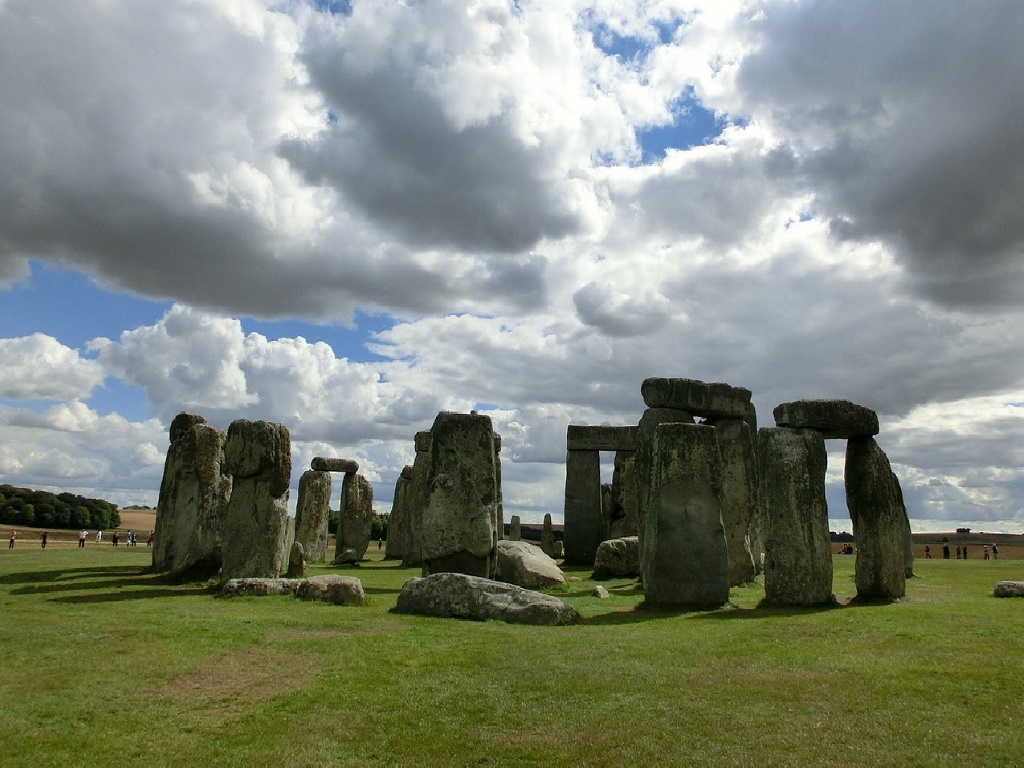 Walking through reconstructed houses and the visitor's centre brings the past alive. But imagining the mysteries surrounding the monumental circle is the real highlight that captures young imaginations. For quintessential family history, Stonehenge is a must-visit pit stop.
The UK Offers Endless Family Adventure
As you can see, the UK offers no shortage of magic, thrills and discovery to enchant families of all ages. From wizarding workshops to safari adventures, hands-on history, to adrenaline-pumping action, your crew will make lifelong memories.
So don't delay that UK family vacation – with intelligent planning, it can be as fun for the kids as the grown-ups. But it means you'll have to start planning your next amazing UK family adventure. The magic awaits.
Exploring the UK: Top Family-Friendly Attractions
was last modified:
October 5th, 2023
by