John Broome was a prominent figure in the attractions industry, having played a key role in the development of several successful theme parks and adventure parks. His achievements in this field are many and have helped to shape the way that people think about theme park design. One of his most significant achievements in the attractions industry was his role in developing Alton Towers into one of the UK's most popular theme parks.
Alton Towers Resort
The British businessman who was born in 1943 began his career as a property developer in the 1970s, when he founded his own company, Broome Park Estates. Over the years, he developed a number of successful residential and commercial properties, but it was his development of the Alton Towers site that brought him national attention.
Before he married Jane Bagshaw in 1973, few people outside Cheshire had heard of Mr Broome. He was a flashy small-time property developer who also dabbled in local politics. Jane's father, Dennis, was an estate agent and owner of Alton Towers, a stately home that had seen better days but was something of a tourist attraction for its gardens and fun fair.

The son-in-law resigned from the council and committed himself to turning the family business around. There were some who thought he was mad, spending millions of pounds installing new roller-coaster rides and upgrading acres of unfashionable Staffordshire. By the time he had finished a decade later, Alton Towers was the biggest single tourist attraction outside London, drawing two million visitors a year and making profits in excess of £10m.
In 1980, with the birth of the Corkscrew, the modern-day theme park was created. Broome sold the park to the Tussauds Group in 1990, but it was thanks to his vision to transform the historic estate into a brand-new leisure attraction that Alton Towers is now one of the UK's most popular theme parks, attracting millions of visitors each year.
Battersea Power Station
Following the sale of Alton Towers John Broome formed a consortium with a group of international investors to purchase Battersea Power Station, a well-known London landmark. The site had been derelict for many years and Broome's vision was to transform it into a 'palace of entertainment with seven floors of enjoyment on a 31-acre riverside site'. It would be 'the jewel in London's pleasure industry crown'.
It was estimated that the theme park would accommodate visitors at the rate of 7,000 an hour at peak periods. They would be transported on a special 'Battersea bullet' train from Victoria Station, featuring futuristic windowless carriages.
Sadly this dream was never realised and Mr Broome, who was described by Baroness Thatcher as 'someone who could see the possibilities and commercial prospects with far greater insight than we more ordinary mortals', sold the site to George and Victor Wong from Hong Kong. Or rather, the Wong brothers agreed to buy out the debts on the development, estimated, with interest, at more than £100m.
Today, Battersea Power Station is a thriving mixed-use development that includes shops, restaurants, residential apartments, and office space. One of the highlights is 'lift 109' a one-of-a-kind glass elevator ascent to the top of Battersea Power Station's north-west chimney where guests can take in spectacular 360-degree views of London's skyline.
Carden Park
In 1987 John Broome purchased Carden Park, once one of the grandest country estates, Carden had been falling into disrepair since its original half-timbered manor house was destroyed by fire in 1912. Overgrown and neglected, it was in a sad state when he bought it.
With 20 years of experience in the leisure industry behind him, Broome immediately set about transforming it into a world-class destination for golfers and luxury travellers. He invested heavily in the resort, adding new facilities and amenities, upgrading the existing infrastructure, and creating a welcoming and relaxing environment for guests.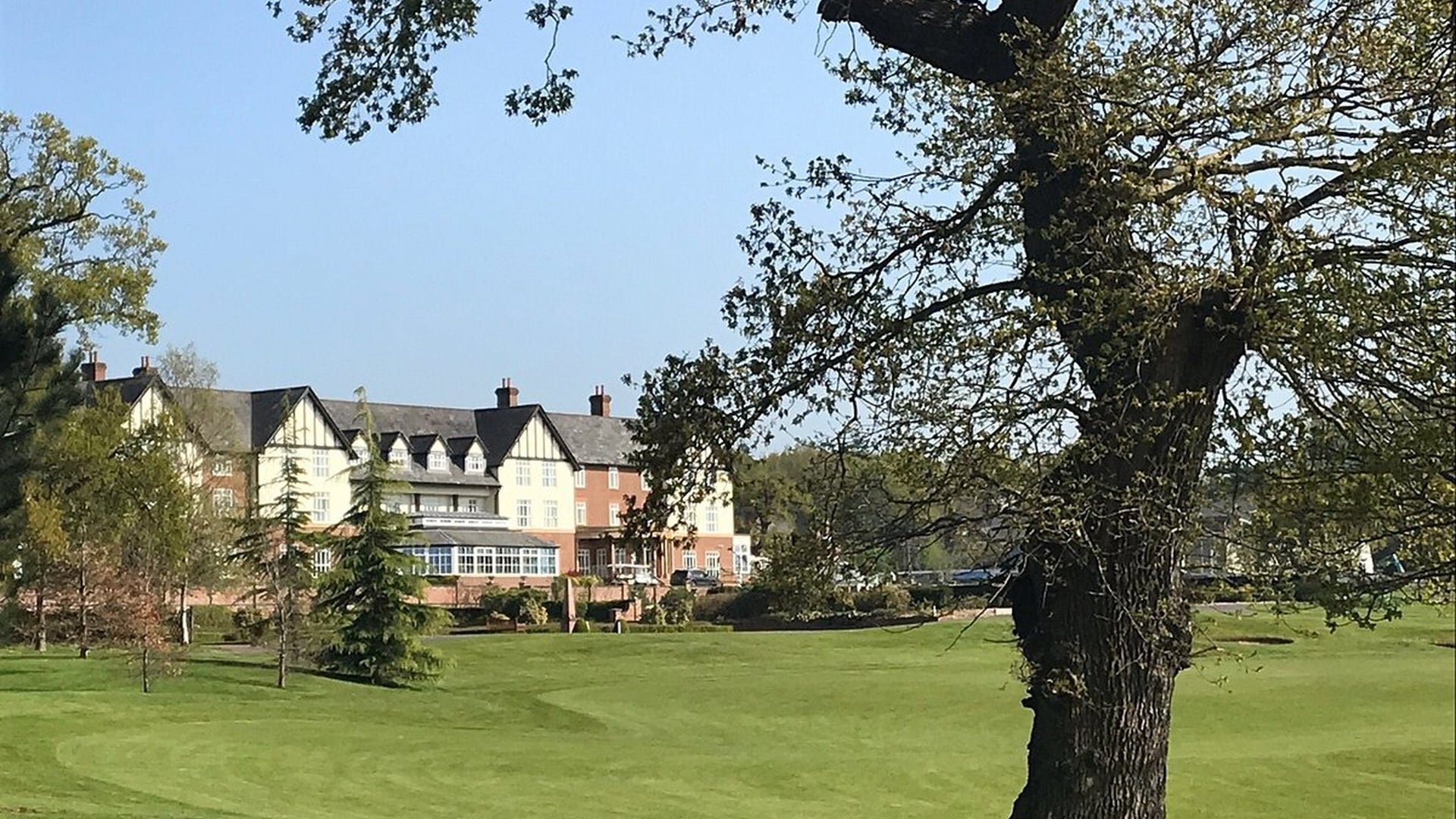 Today, Carden Park is widely regarded as one of the UK's top golf resorts, attracting visitors from across the country and around the world. Broome's commitment to excellence and his dedication to creating a first-class experience for his guests have helped to make the resort a standout in the highly competitive luxury travel industry.
Discover More about Carden Park.
Camel Creek Family Theme Park
In more recent times, John Broome has played a key role in the development of Crealy Adventure Park, a family-friendly adventure park located in Devon, England. Originally opened to the public as the Shire Horse Centre in 1989, it became Cornwall's Crealy when it was acquired by Chris and Katie Down five years later. In 2015, after six years of investigating the Crealy site and preparing his plans, Mr Broome bought nearly 200 acres of adjoining farmland and renamed it Camel Creek Family Theme Park and set about transforming it into a world-class destination for families with young children.
Under Broome's leadership, Camel Creek Adventure Park added a range of new rides and attractions, including a roller coaster, a water park, and a variety of themed areas. The park also introduced a number of new shows and events, such as live animal shows and circus performances.
Today, Camel Creek Family Theme Park is one of the UK's most popular family-friendly attractions, attracting visitors from across the country and around the world. Broome's investment in the park has helped to create a fun and exciting destination for families and has cemented his reputation as one of the industry's top innovators and entrepreneurs.
Summary
Overall, John Broome's achievements in the attractions industry are many and varied. From his work in developing Alton Towers into a world-class theme park to his transformation of Crealy Adventure Park into a family-friendly destination, Broome's vision and leadership have helped to shape the way that people think about theme park and adventure park design. His contributions to the industry will be felt for many years to come, and his legacy will continue to inspire and influence future generations of attractions designers and developers.
Mr Brome sadly passed away on 4th August 2023.
Alton Towers founder John Broome
was last modified:
September 12th, 2023
by