Flamingo Land demonstrated why ride testing is an essential part of the build process when some of the test dummies fell out during the new roller coaster's test run.
Sik at Flamingo Land
Testing has now started on the new ride but it was not a great start for the test dummies as they fell out of the ride. Watch the video of the test run filmed by Go Theme Parks below.
Unfortunately, the dummies were unavailable for comment but from watching the video below we can establish that the back seats offer the most thrilling ride! ????
It is nothing to be concerned about as the dummies only have bodies from the waist upwards so the normal restraints used by regular guests are not applicable for this type of test. The idea of the testing is to ensure that the ride can make it successfully around the track.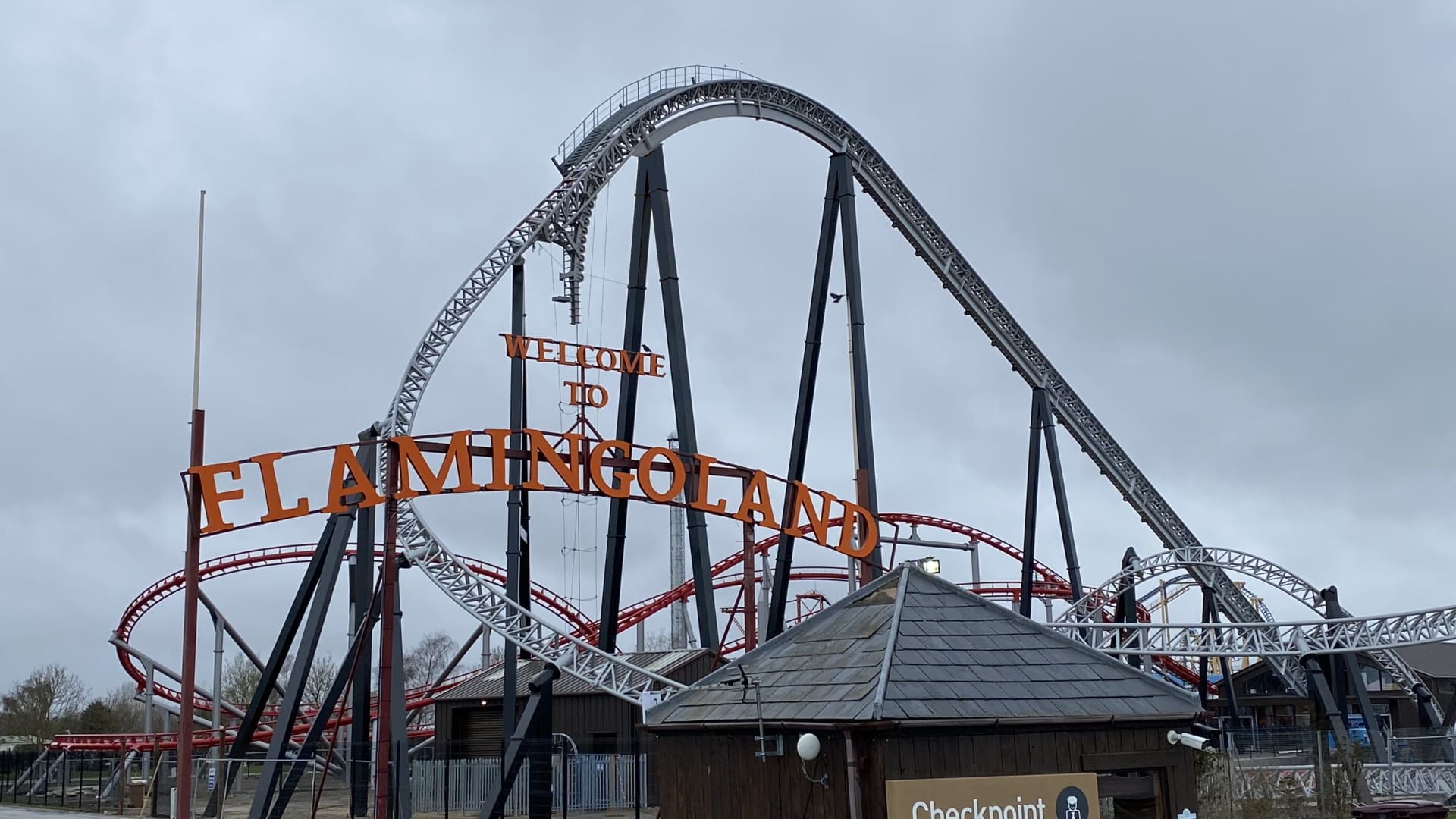 See the Ride in Action
The video below shows the ride in action and as the ride nears the end of its course the dummies leave their seats.
Credit to Go Theme Parks for the images and video.
https://www.youtube.com/c/GoThemeParks
Flamingo Land Offers
We regularly run offers and promotions for Flamingo Land, be sure to Like our Facebook Page to be amongst the first to know.
Click Here to view current Flamingo Land Offers.
Sik Merchandise
You can get some some great merchandise featuring the new 'Sik' roller coaster from Redbubble.
Click Here to view whats available on the Redbubble website.
When will it open?
With the new paint colours applied and testing now underway the ride is nearing completion. It has not been confirmed by the park yet but it has been suggested that if everything goes to plan then Flamingo Land's new ride will hopefully be opening at the end of June 2022 in readiness for the summer school holidays. Click Here for more details.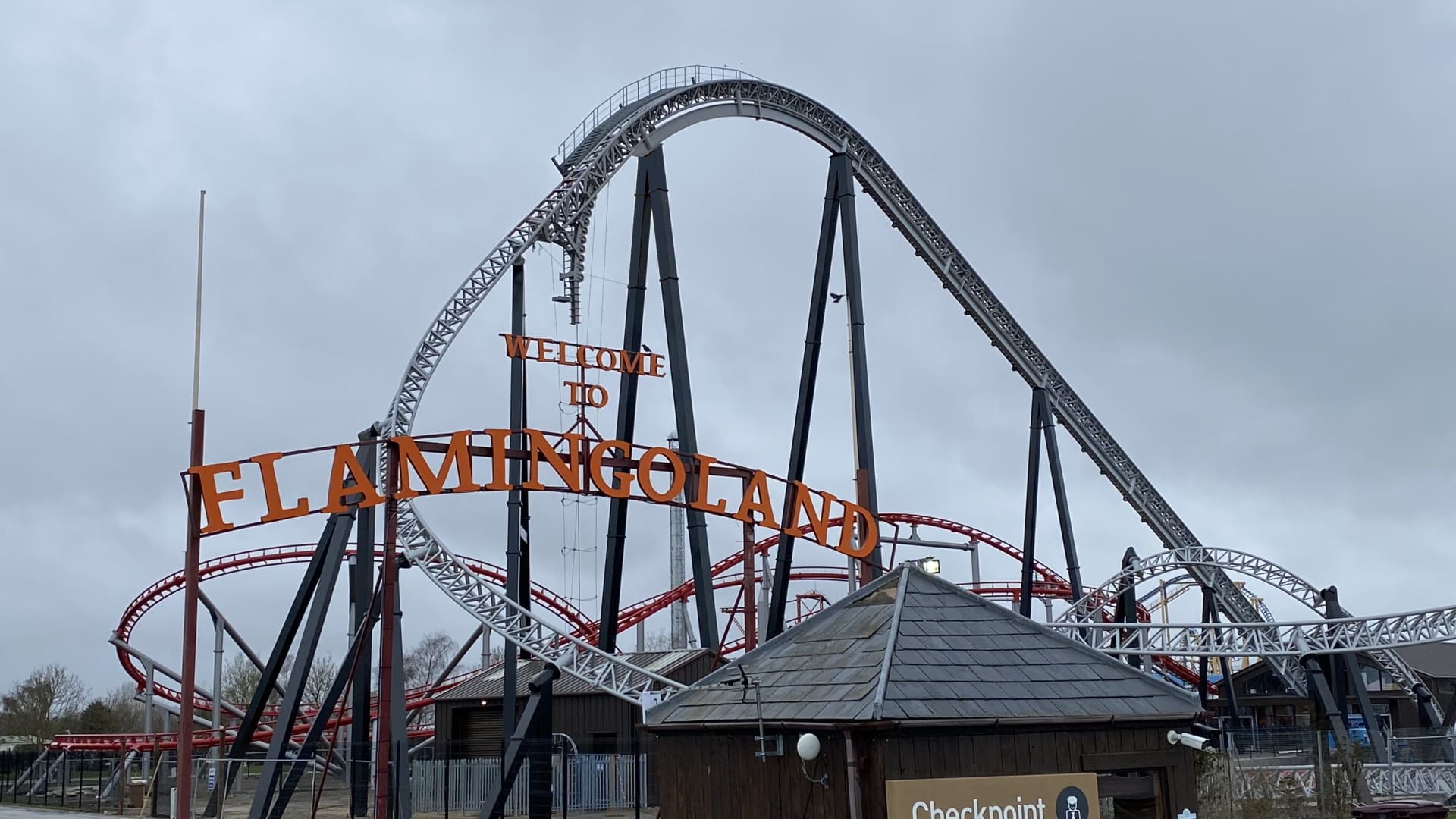 Flamingo Land Discount Offers
Follow Attractions Near Me on Facebook to be the first to know about UK Theme Park News and Special Offers.
Click Here to view Flamingo Land Discount Offers.
A great addition for Flamingo Land
Flamingo Lands new ride was been referred to as Inversion but on the 30th May 2022 the park officially confirmed that the ride will be named 'Sik' as per this article in the local newspaper. The new ride will be a fantastic addition to the great lineup of roller coasters and attractions already on offer at the North Yorkshire Theme Park.
Click Here to learn more about Flamingo Lands amazing new ride.
Sik Statistics
Compare the statistics of up to 5 roller coasters. Click Here to see a listing of all UK Roller Coasters available for comparison.
Top Speed – 85km/h 52mph
Original Cost – £20m
Est Cost Today – £20m
Length – 2870ft 875m
Height – 108ft 33m
Manufacturer – Intamin
Type – Steel
Lift/Launch – Cable Lift
Inversions – 10
G-Force – Unknown
Trains – 1
Passengers per Train – 24
Ride Duration – Unknown
Theme Park – Flamingo Land Resort
Year Opened – 2022 scheduled opening (Date TBC)
Ride Elements: Loop, Cobra Roll, Double Corkscrew, Quad Heartline Roll, Heartline Roll
Attractions Near Me – Flamingo Land Resort
Flamingo Land Resort Official Website
Attractions Near Me Offers
View More Discount Days Out at Attractions Near Me
Also, like our Facebook page for notification of any new offers Facebook.com/AttractionsNearMe
Dummies Fall Out of Flamingo Lands New Ride
was last modified:
June 16th, 2022
by