A new interactive dark ride named Harrington Flint's Island Adventure's opened at Fantasy Island this summer. It is a great addition to the many fantastic rides and attractions already on offer at the Theme Park located on the east coast of England.
Who is Harrington Flint?
The ride's storyline revolves around famed explorer and treasure hunter Harrington Flint, who once again comes face-to-face with his nemesis, Professor Crow. His old enemy is on a mission to raise an ancient Mayan god of war and take over the world. Only the riders can help Harrington Flint to defeat Professor Crow by fighting off his army of the dead, by shooting down Mayan zombies.
An Immersive Adventure Ride
In this fantastic adventure ride, visitors embark on trackless vehicles which transport them into an immersive new world, travelling through portals, using their laser guns to shoot down Mayan zombies and putting themselves to the test as they fire away at Professor Crow.
Competitive Family Fun
The more characters you blast, the more points you get. It is a very competitive ride with family and friends competing with each other to get the highest score. The ride features a good mixture of digital media and physical content with some clever effects added in.
One of our favourite elements was a sliding door at the beginning of the ride which opens unexpectedly to reveal what's ahead. Thanks to the use of trackless vehicles the ride developers have also taken the opportunity to use projection technology on the ride floor.
A member of our party commented, "It was great fun, very competitive, we all wanted to beat each other and we were all comparing our scores."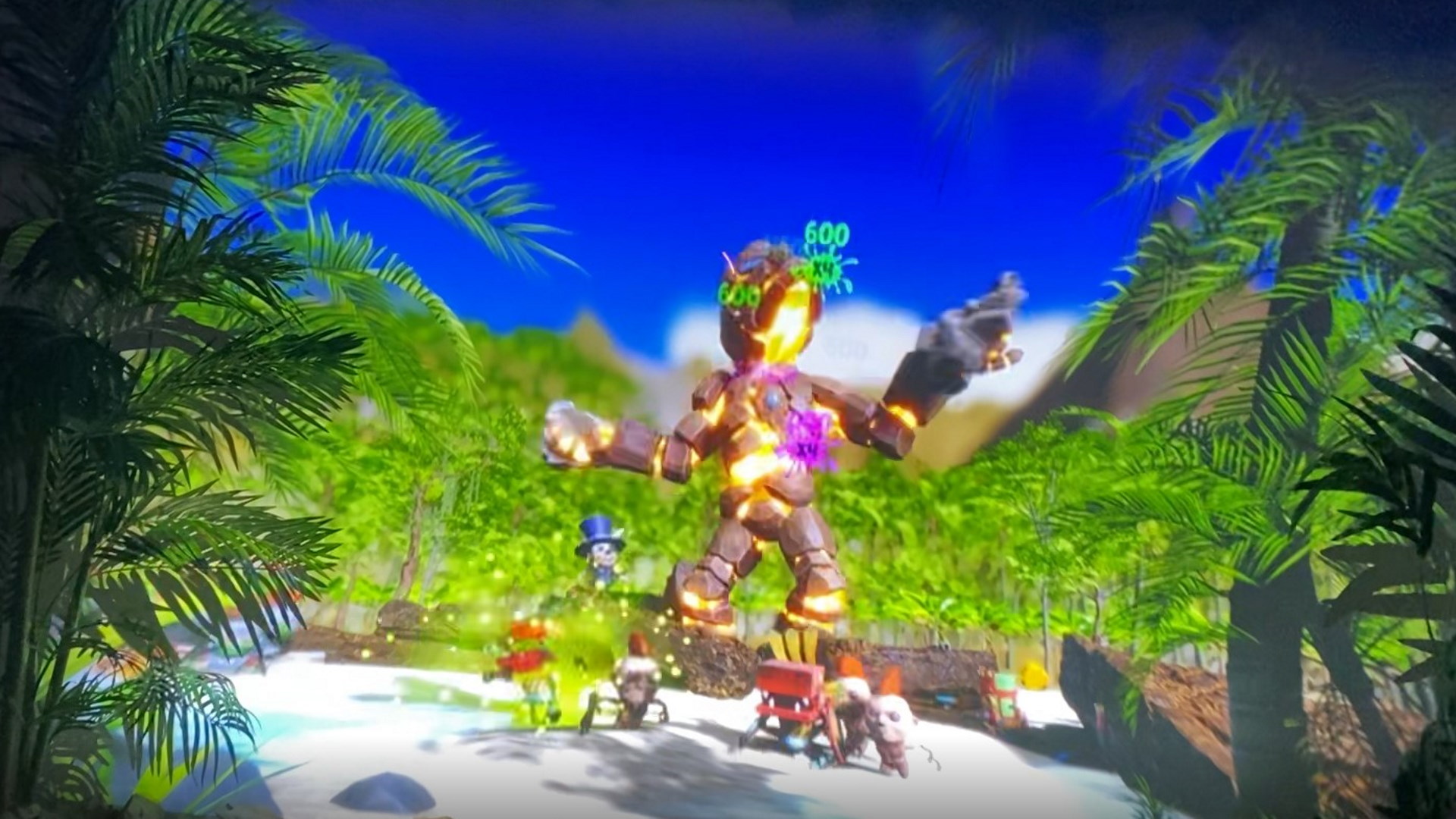 The Giant Pyramid
Harrington Flint's Island Adventure's ride is located inside a giant pyramid at Fantasy Island which also contains a number of other great rides and attractions all themed to fit in with their surroundings. In addition to Harrington Flint's Island Adventure's ride other highlight attractions inside the giant pyramid include 'The Guardian' an immersive theatre ride and Mystical Dragon Mountain waterslide.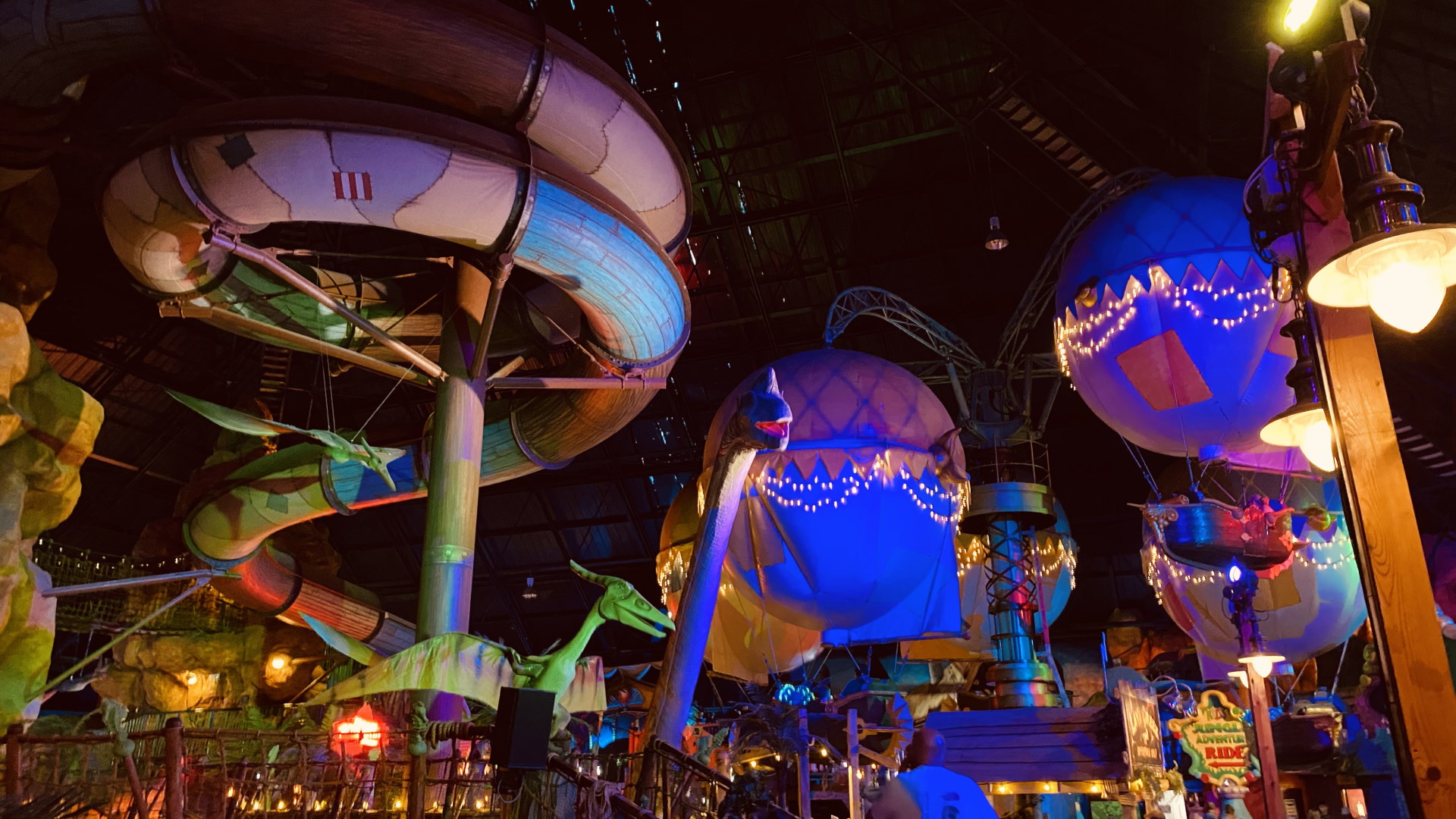 Outside the pyramid, the park has the largest 7-day market in Europe and many more great rides and attractions.
Fantasy Island Rides and Attractions
There are plenty of junior rides on offer for younger children and on warmer days you can cool off on the Wild River Rapids and the log flume. Thrill seekers are well catered for too with a great lineup of thrilling rides including The Volcano tower drop, Techno Jump, MSea Storm and The Twister. If you like roller coasters then The Millennium and The Odyssey are both great rides.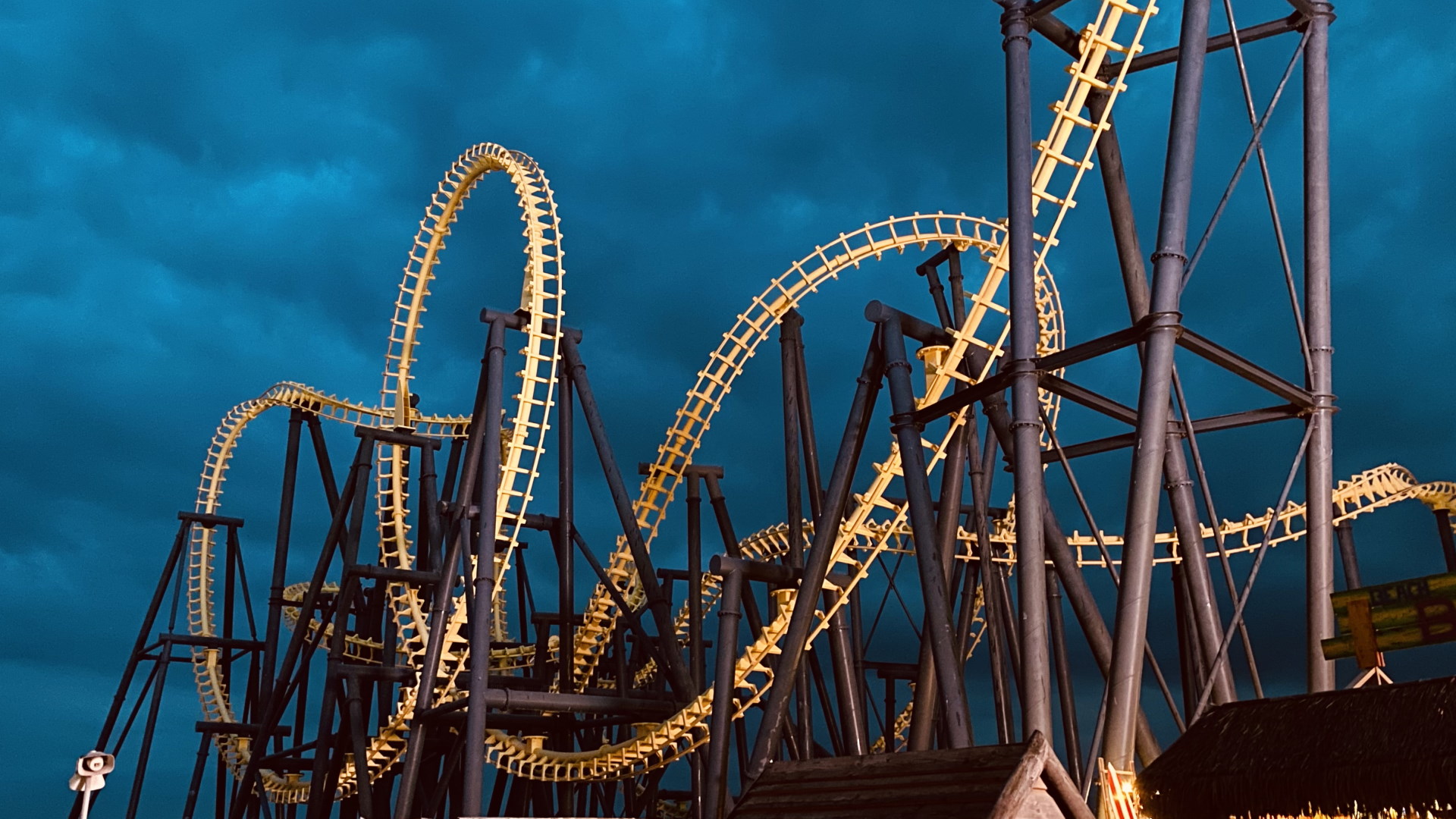 Travelling to Fantasy Island
Fantasy Island is located in Ingoldmells on the East Coast of England near Skegness. There are a number of ways you can get to the attraction and there is also lots of accommodation available in close proximity to the park. If you are travelling by car then use the postcode PE25 1RH. During the main season, there are regular bus services running from Skegness to Fantasy Island.
Travelling by Train
The nearest train station to Fantasy Island is Skegness. The East Midlands Trains service runs a Nottingham to Skegness service every hour from Monday to Saturday, and every two hours on a Sunday. You can connect to this train at Nottingham or Grantham.
Search for your train tickets using Raileasy.
Staying in Ingoldmells
There are loads of places to stay in Ingoldmells, there are a number of holiday parks in close proximity to the Theme Park including Butlins Skegness which is included in our Top 10 Holiday Resorts with Waterslides.
Attractions Near Me Offers
View More Discount Days Out at Attractions Near Me
Also, like our Facebook page for notification of any new offers Facebook.com/AttractionsNearMe
Harrington Flint's Island Adventure's
was last modified:
October 2nd, 2022
by