There's a great lineup of new rides and attractions planned for UK Theme Parks in 2022 and Beyond. Could 2022 be the year that Flamingo Lands new 10 inversion roller coaster finally opens? Another attraction that have rolled over into 2022 due to unforeseen delays caused by Covid 19 is the Reimaging of Valhalla at Blackpool Pleasure Beach.
10 Inversion Roller Coaster @Flamingo Land Resort
Following a visit to the park on the final day of the 2021 main season we got confirmation that work has restarted on the new 10 inversion roller coaster ride at Flamingo Land Resort. If everything goes to plan then the new roller coaster will open in summer 2022. it is One of the biggest and most anticipated additions to the UK theme park roller coaster lineup. Costing a cool £20 million.
Click Here to New Developments at Flamingo Land Resort for 2022.
10 Inversions
Flamingo Lands new ride has been referred to as Inversion but the name has not yet been confirmed. The ride will be a fantastic addition for the North Yorkshire Theme Park. Featuring a similar layout to Colossus at Thorpe Park in Surrey which also features 10 inversions, both these rides are manufactured by Intamin. The key difference is that Flamingo Lands new ride will have lap bars, something we've all wanted to see on Colossus. It's something we are really excited to experience. Click Here for further details.
The 10 inversion roller coaster is one of many new developments for Flamingo Land Resort. Click Here to view some of the theme parks other planned developments.
Bookmark our Flamingo Land Offers page and either Like our Facebook Page or sign up to our newsletter for notification of great offers and discounts!
Click Here to learn more about this fantastic new ride.
Ensō – "Icon with a twist" @Blackpool Pleasure Beach
Blackpool Pleasure Beach's will be making changes to the popular ICON roller coaster in 2022. Details have not been confirmed by Blackpool Pleasure Beach's yet but based on the information provided so far we can speculate the following.
The teaser videos released by Blackpool Pleasure Beach's feature a spinning disc and the words Ensō – "Icon with a twist".
Ensō originates from East Asian Buddhism loosely translating to "circular form". Based on this information we believe that Blackpool Pleasure Beach's will be adding a spinning car to the rear of the ICON train similar to that in the video below.
If you are planning a trip to Blackpool Pleasure Beach make sure you check our Blackpool Pleasure Beach Discount Offers Page.
Valhalla Reimagined @Blackpool Pleasure Beach
Valhalla opened on June 14 2000, at a cost of £15m. The thrilling dark ride combines special effects, including fire and snow, and dramatic drops in what was Britain's biggest privately funded millennium investment and one of the best water rides in the world. The ride has been closed during the 2020 and 2021 seasons for a major refurbishment. It was originally set to reopen for Blackpool Pleasure Beach's 125th anniversary year in 2021.
A spokesperson for Blackpool Pleasure Beach said: "Blackpool Pleasure Beach is proud to announce that the ride Valhalla is being given a sprinkling of magic Christmas dust and will experience a reimagining during the 2020 season with the ride reopening in 2021, in time for Blackpool Pleasure Beach's 125th anniversary year."
Due to delays caused by Covid-19, Valhalla reimaged is scheduled to reopen in the 2022 season.
If you are planning a trip to Blackpool Pleasure Beach make sure you check our Blackpool Pleasure Beach Discount Offers Page.
Family Attractions @Lightwater Valley
The North Yorkshire attraction has been rebranded as Lightwater Valley Family Adventure Park for the 2022 season and with that rebrand comes a number of new attractions for children aged 12 and under.
There are a whole host of brand new rides and activities to enjoy in 2022 including a new mascot, Ebor the Lightwater Dragon. Ebor is at the heart of the new daily park entertainment programme that will be rolling out this year.
Amongst the new additions are Dodgems, a Twist and Turn and a Hall of Mirrors.
When you need a break from exploring, step into the new arcade, where you'll find games for the whole family ranging from classic 2p pushers to high-tech VR experiences.
To complement Tree Top Trails, 'Discovery Woods' is also now open, offering a truly interactive outdoor experience, with a lakeside woodland nature trail, mud kitchen and bug hotel, as well as pond dipping and cloud gazing activities.
Lightwater Valley Special Offers
Lightwater Valley Theme Park regularly run Promotional Discounts. View the latest Lightwater Valley Special Offers.
Peter Rabbit Explore and Play @Blackpool
Located adjacent to Madame Tussauds on Blackpool Seafront is the all-new Peter Rabbit Explore and Play Attraction. The new experience will provide the opportunity to hop into the oversized world of Peter and his friends to embark on an adventure across five fluffy-tailed themed zones. Guests will need to think like a rabbit, move like a rabbit and deploy rabbit-like senses with a whole burrow-full of creativity in order to complete the challenges and earn badges – seeing if they have the skills to join the secret treehouse club!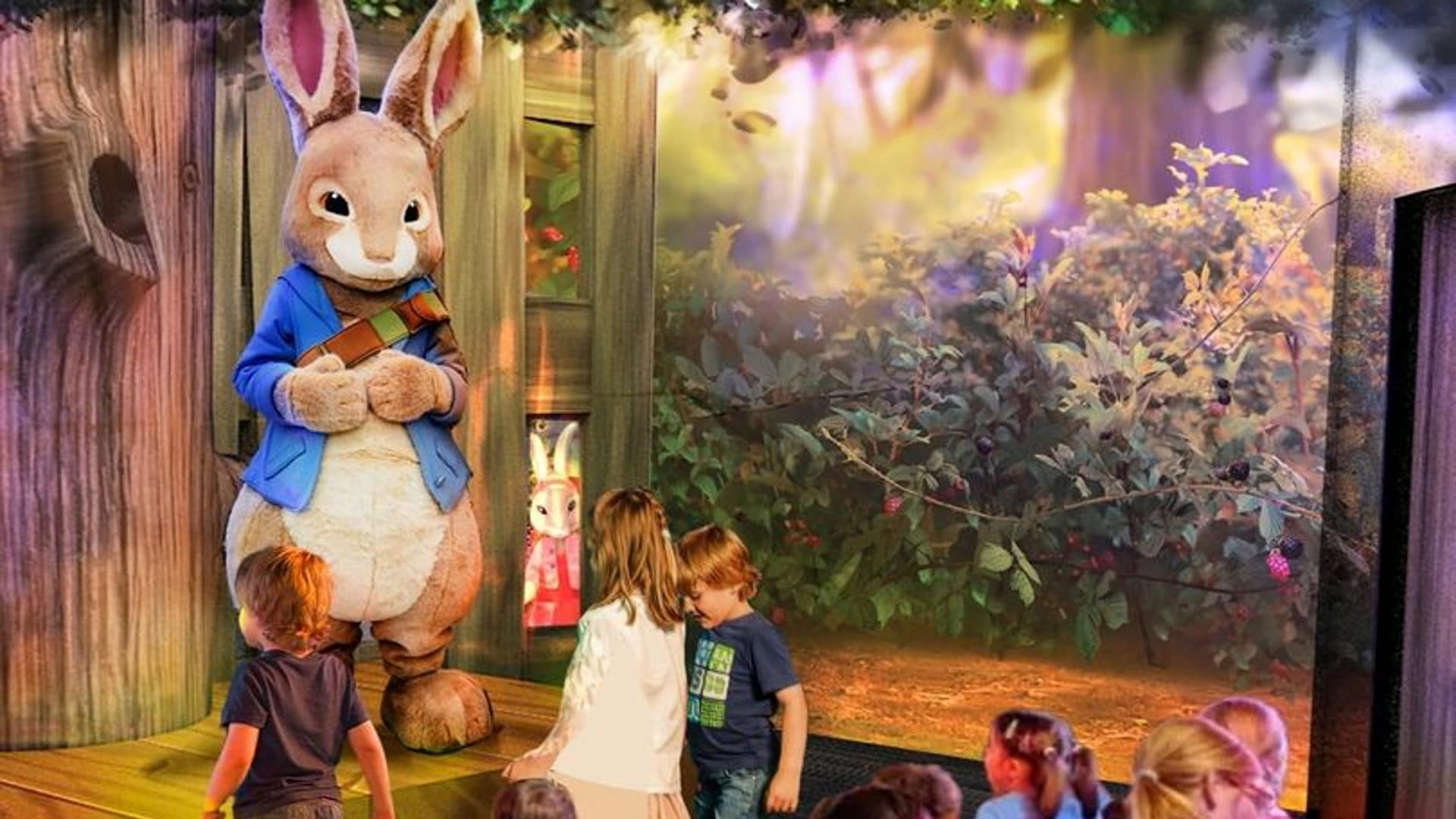 Guests will also be able to meet, greet and 'high-paw' with Peter himself – making the experience a bumper bunny day out!
Click Here to Visit the Official Website.
Farmyard Flyer @Paultons Park
Tornado Springs was a fantastic addition at Paultons Park in 2021. This brand new world featured 8 incredible new rides and experiences set in a midwest desert resort town in the American heyday of the 1950's. 2022 will see a further addition to Tornado Springs in the form of Farmyard Flyer a roller coaster that is ideal for younger members of the family,
Discover more about Tornado Springs at Paultons Park Official Website.
New Additions to CBeebies Land @Alton Towers
Hey Duggee's Big Adventure Badge, Andy's Adventures Dinosaur Dig, as well as JoJo & Gran Gran At Home will join the line-up of attractions in CBeebies Land at Alton Towers Resort. CBeebies Land is designed to be the perfect place for children to learn, play and inspire their imaginations, as well as meet some of their favourite CBeebies friends!
Hey Duggee's Big Adventure Badge
Children can climb, slide and bounce their way through the new play and adventure land. Join the squirrel club and go on a big adventure to all your favourite Hey Duggee locations. There's so much to see and do, you'll also meet Duggee himself to collect your Big Adventure Badge and get a big Duggee hug – a-woof!
Andy's Adventures Dinosaur Dig
Immerse yourself in prehistoric sights and sounds, and see what you can dig and discover in this new live interactive show! You'll be able to visit Andy's outpost and explore the prehistoric dig site; unearth fossils and have them analysed in the fossilator. Help build a new exhibit with the outpost curator and learn all about their discoveries!
JoJo & Gran Gran At Home
Let your curiosity run wild as you explore Gran Gran's house. You'll be able to call Great Gran Gran in Saint Lucia from the sitting room and help bake Gran Gran's famous banana bread in the kitchen. You'll also be able to head out into Gran Gran's garden to kick autumn leaves, see spring flowers grow and explore a maze, as well as find JoJo who is hiding in the garden!
What can we look forward to in 2023 and beyond?
We are already getting an indication of some fantastic additions to the UK Theme Park lineup for 2023 and beyond. Read below to see what new rides and attractions you can expect in the next few years.
UK's Tallest Roller Coaster @Thorpe Park Resort
Thorpe Park Resort in Surrey has unveiled proposals to build a new 236-foot (72-metre) rollercoaster in a recent consultation event. If planning permission is granted and the new ride is built then Thorpe Park Resort will claim the title of UK's tallest roller coaster currently held by The Big One at Blackpool Pleasure Beach since 1994. The ride would be the Surrey theme park's first new roller coaster since The Swarm opened in 2012.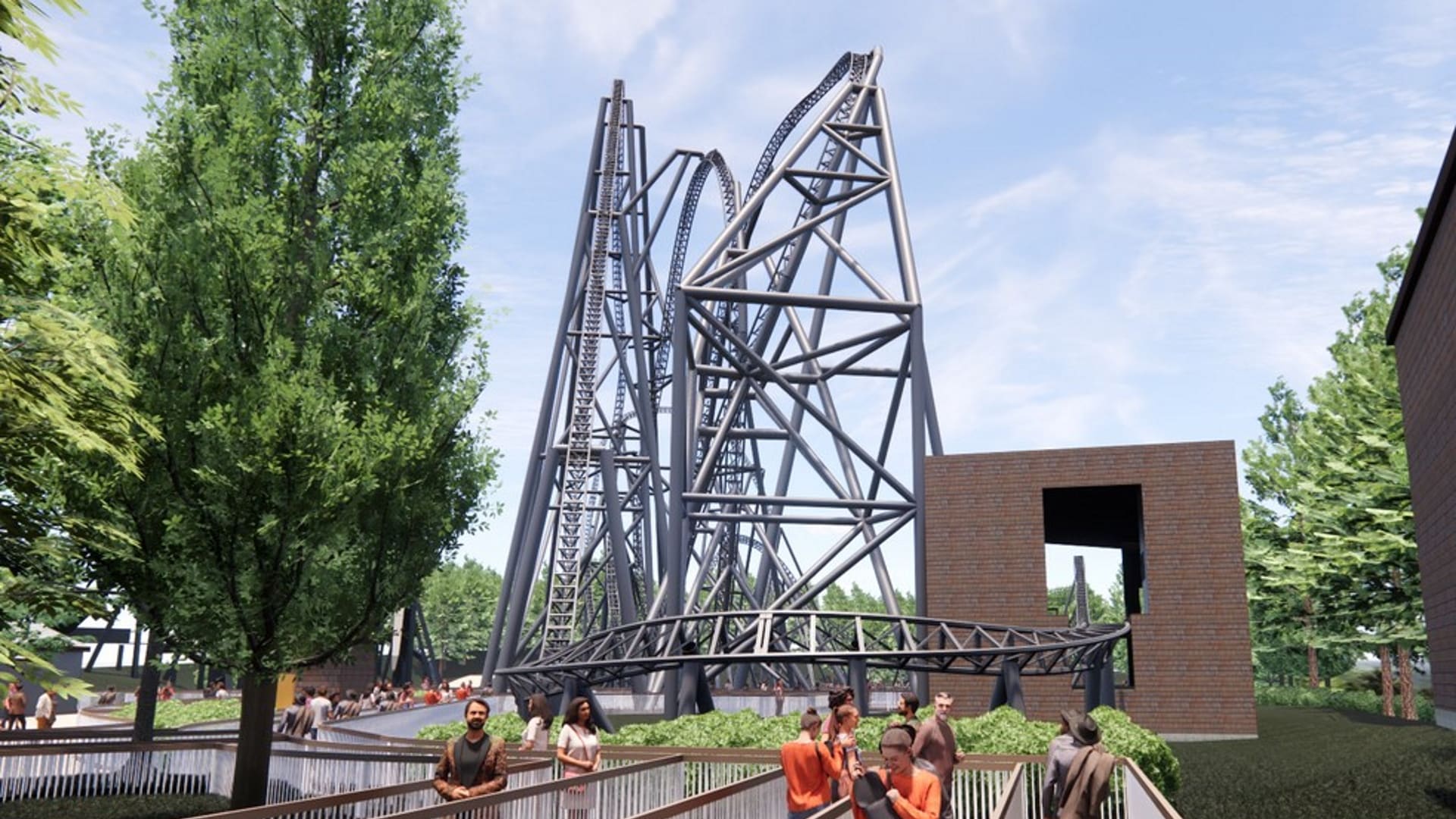 Click Here to learn more about the proposed new ride.
If you are planning a trip to Thorpe Park Resort make sure you check our Thorpe Park Resort Discount Offers Page.
Project Amazon @Chessington World of Adventures Resort
Project Amazon will feature a 380-metre boomerang-style incomplete circuit winged roller coaster which will be accompanied by the planting of 750 trees. The new roller coaster station will feature loading bays on either side of the track and a 24-seat single train. With a top speed of 45 miles per hour, the roller coaster track will feature an inversion above the new jungle-themed area's entrance.
The boomerang-style layout will terminate while spiralling around a 20-metre (66-foot) animal-themed structure before the train falls into a reverse cycle back to the ride station. Two children's rides will also be added as part of the new jungle-themed area, which is being constructed on undeveloped land within the theme park.
Construction is anticipated to begin in October 2921, with work continuing through 2022 ahead of a planned March 2023 opening date.
If you are planning a trip to Chessington World of Adventures Resort make sure you check our Chessington World of Adventures Resort Discount Offers Page.
Two new Roller Coasters @Tayto Park
Planning permission has been granted for not one but two new roller coasters at Tayto Park in Ireland. Following the rejection of the theme parks initial planning application, an additional 1.5m Euros was been spent changing the design in order to gain the necessary planning approval.
The new additions will be made up of a family roller coaster and a large new ride aimed at thrill-seekers. The family coaster will be a Vekoma Boomerang similar to Accelerator at Drayton Manor and Velococaster at Paultons Park.
The larger ride, aimed at thrill-seekers is a new model named the Vekoma STC (Suspended Thrill Coaster). This new model is a variation on the Vekoma SLC (Suspended Looping Coaster) which can be found at parks across the Uk. Examples of the Vekoma SLC include Kumali at Flamingo Land Resort, Infusion at Blackpool Pleasure Beach and The Odyssey at Fantasy Island.
In 2021 Tripsdrill Theme Park in Germany installed the exact same two Vekoma STC roller coasters that are due to be installed at Tayto Park. The video below features the thrilling new Vekoma STC.
At Tripsdrill the two rides interact with one another and the plan is for the same to happen at Tayto Park, the following video demonstrates the interaction between the two new rides which will be installed at Tayto Park for the 2023 season.
New Roller Coaster @Southport Pleasureland
Southport Pleasureland has submitted a planning application for a new 681-metre long roller coaster with a 35-metre vertical drop 35-metre. The ride specifications and accompanying images match the profile of a Lightning Coaster model from Italian manufacturers Zamperla. If the plans are approved then the new ride will reach a top speed of 56 miles per hour.
The proposed roller coaster would be a significant new addition to the Merseyside amusement park featuring a narrow 260-metre profile that would run parallel to Southports seafront road, Marine Drive.
The video below gives an insight into how the proposed ride would look.
Attractions Near Me – Featured Offers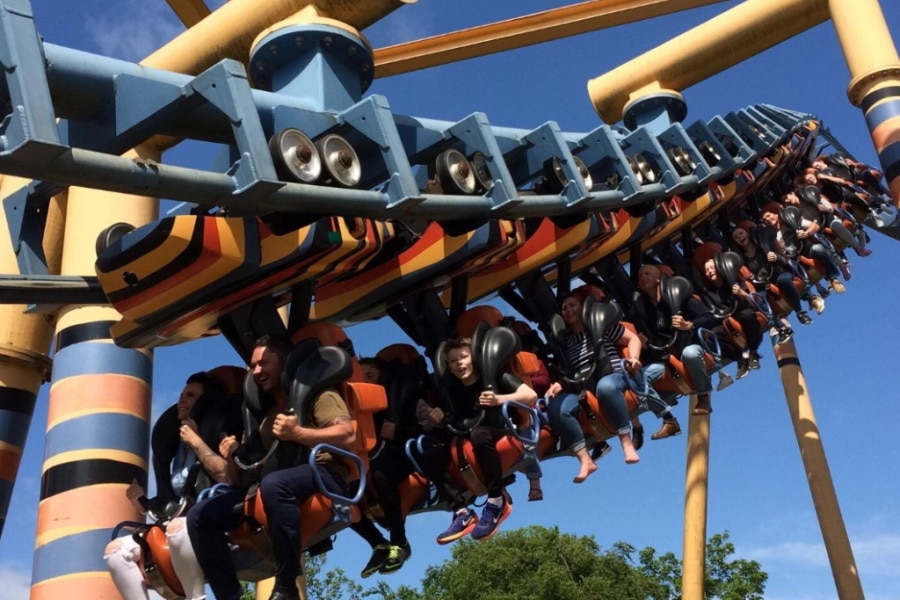 View All News and Active Offers
View All News and Active Offers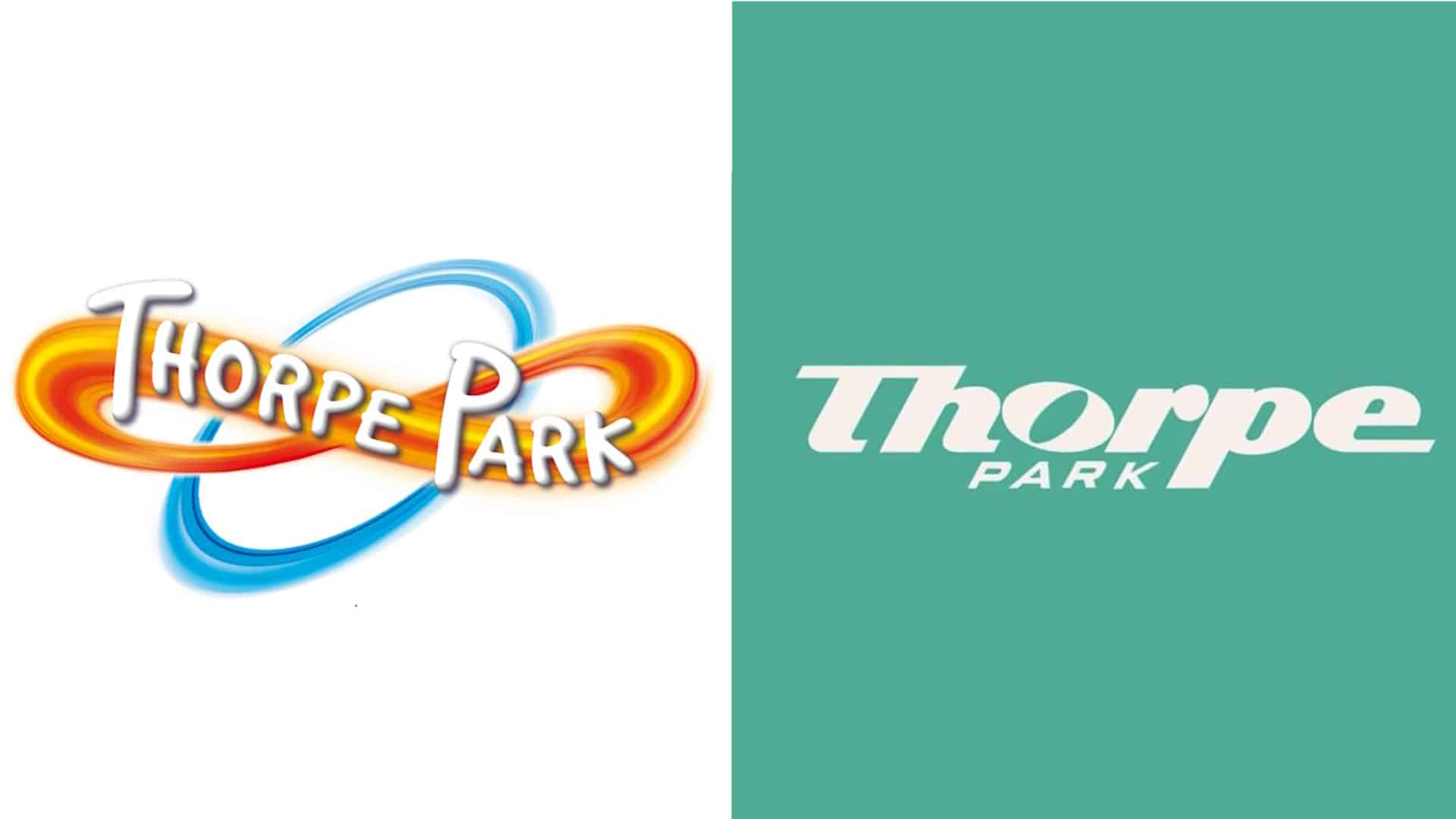 New Logo Revealed for Thorpe Park
New Logo Revealed for Thorpe Park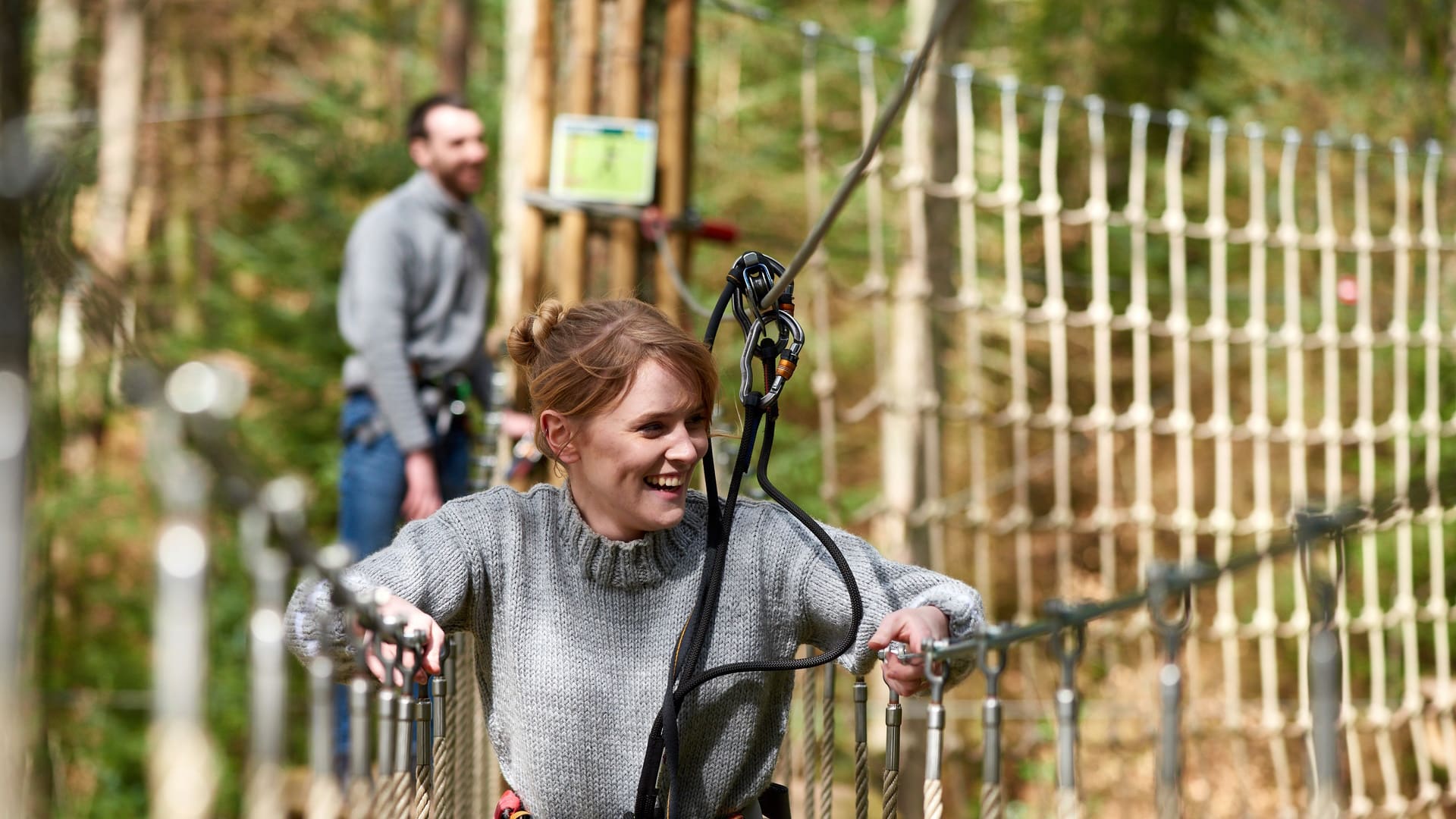 Go Ape 4 for 3 Experience Voucher Promotion
Go Ape 4 for 3 Experience Voucher Promotion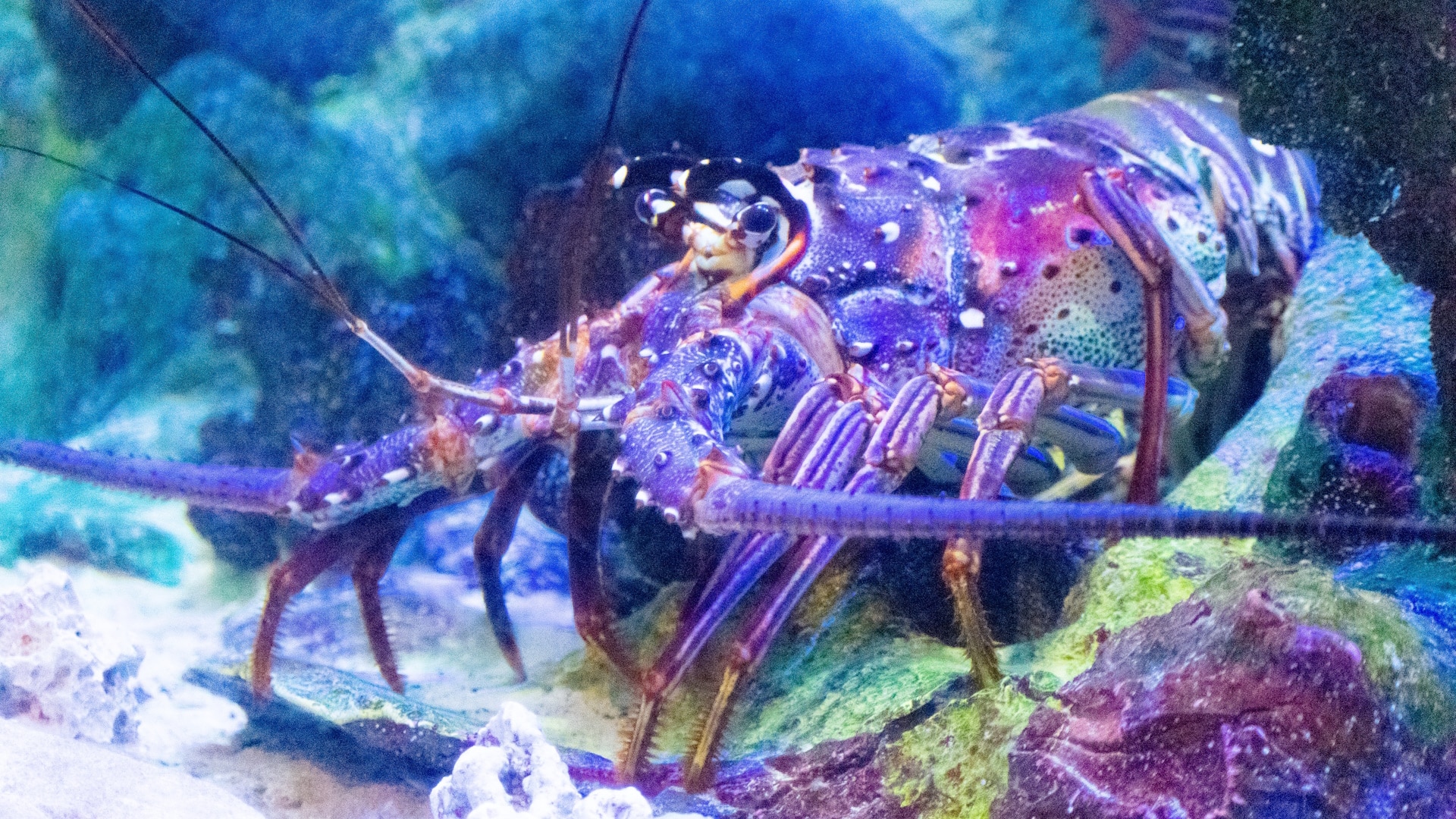 Half-Price Family Pass for Whitby's New Marine Discovery Centre
Half-Price Family Pass for Whitby's New Marine Discovery Centre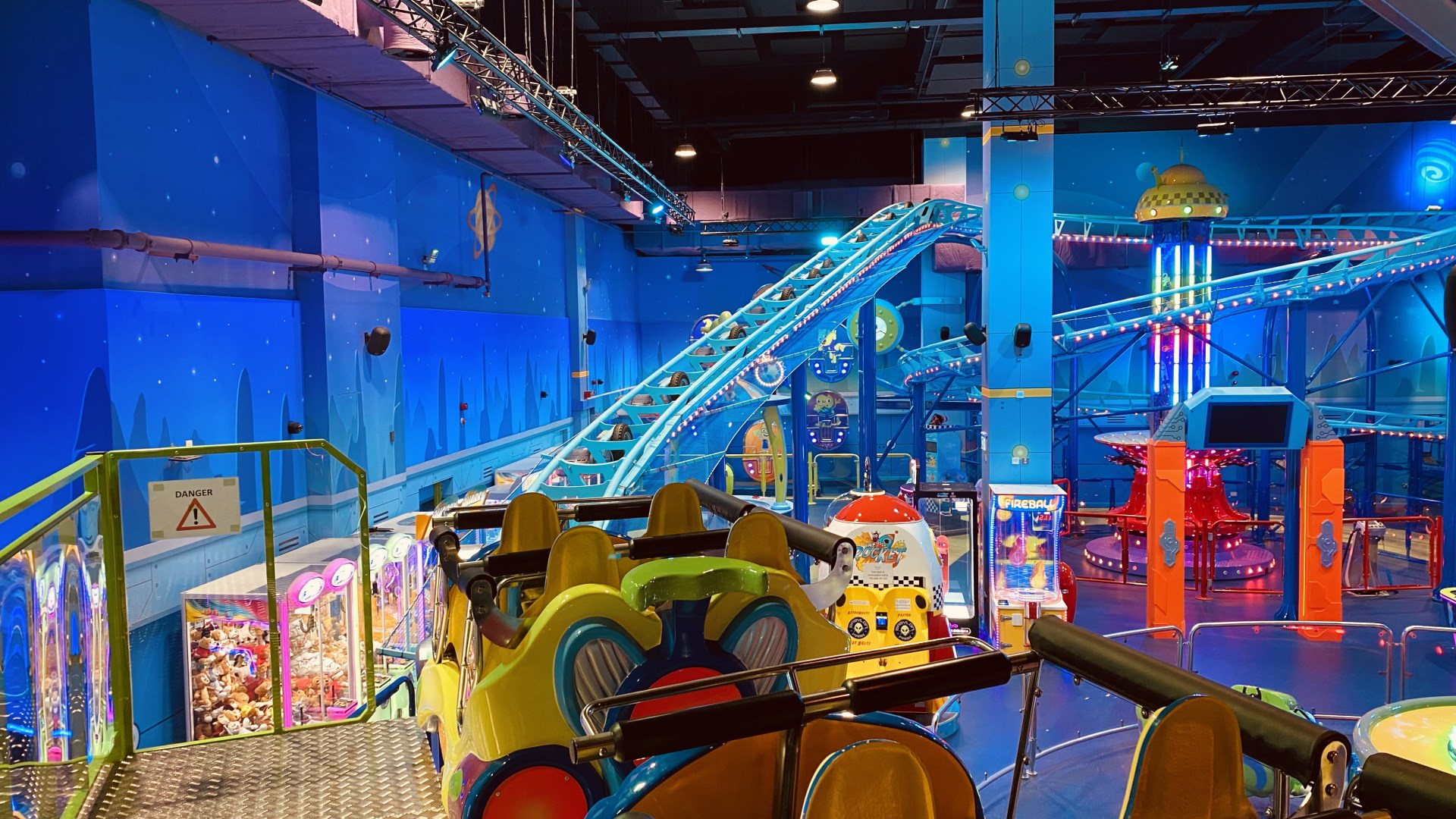 Babylon Park Discount Unlimited Rides and Games Passes
Babylon Park Discount Unlimited Rides and Games Passes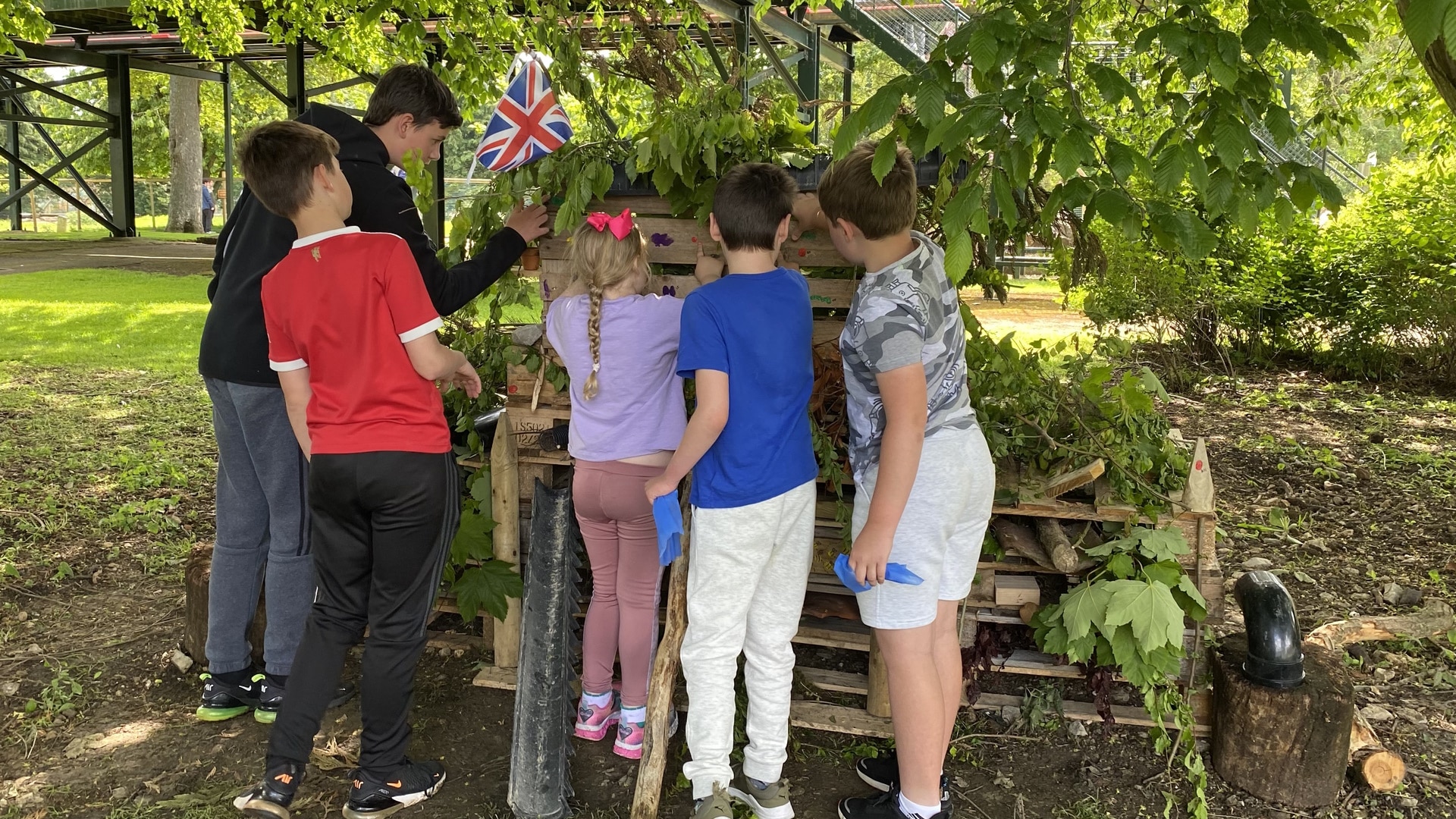 101 Activities for Families
101 Activities for Families
Attractions Near Me Offers
View More Discount Days Out at Attractions Near Me
Also like our Facebook page for notification of any new offers Facebook.com/AttractionsNearMe
New Rides and Attractions for 2022
was last modified:
January 6th, 2023
by