Following a £4m investment, one of Blackpool Pleasure Beach's best-loved rides, Valhalla, has been brought into the modern era, boasting a host of exciting new features. Having visited the Lancashire Theme Park for the rides launch today I can confirm that this is a ride that you must experience this summer.
You Will Get Wet, You May Get Soaked!
Don't forget your ponchos, you will need them if you are going to experience the UK's wettest rollercoaster which officially reopened at Blackpool Pleasure Beach, on Wednesday 10th May 2023.
The highly anticipated reimagining of one of the park's most famous rides has invited speculation and excitement in equal measure from fans across the UK, and today, Blackpool Pleasure Beach revealed a first look at what guests can expect.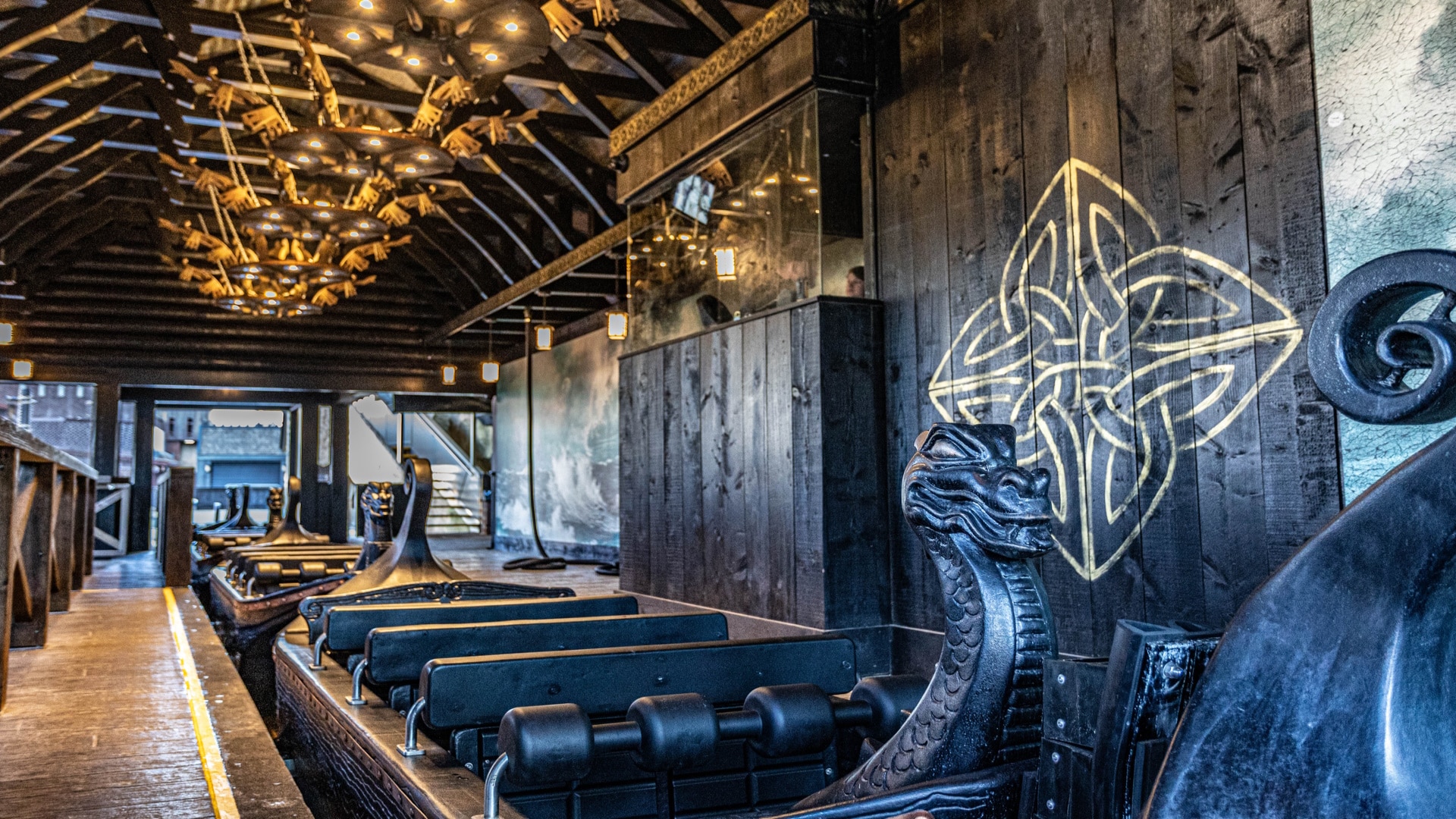 A Half-Mile Journey
Riders are immersed in more than four minutes of high-speed action, seeing them engulfed by unforgiving elements including fire, water, snow and thunder and lightning. They'll make the half-mile journey on a Viking longboat into a parallel world to reach Valhalla, experiencing plunging temperatures of -20°C and highs of more than 43°C.
Half a Million Gallons of Water
The ride, whose famous tagline reminds riders "You will get wet, you may get soaked", includes a reservoir holding over one and a half million gallons of water, enough to fill more than two Olympic-sized swimming pools.
Taking riders through roaring fires and freezing mists, Valhalla will test limits and evoke shock, surprise and excitement at every twist and turn as they journey towards the right to be hailed as a true Viking warrior.
Valhalla Official Opening
Amanda Thompson OBE, CEO of Blackpool Pleasure Beach, said: "We're delighted to finally be able to share a glimpse into all our hard work. The new ride is absolutely sensational and will definitely leave riders wanting more.
"Those who remember the original ride may recognise some of its best-loved features, but this reimagining of Valhalla offers a totally new immersive experience that will leave riders eager to return!"
New Surprises in Store
Adam Slevin, Director of Creative, Design & Experience at Blackpool Pleasure Beach adds: "We've worked so hard to find the perfect balance between maintaining nostalgia, giving the ride some much-needed TLC and adding in a few surprises for fans.
"Valhalla will test even the most confident rollercoaster rider's limits, with plummeting temperatures, fiery furnaces and torrents of water."
Valhalla @Blackpool Pleasure Beach
Valhalla originally opened on June 14 2000, at a cost of £15m. The thrilling dark ride combined special effects, including fire and snow, and dramatic drops in what was Britain's biggest privately funded millennium investment and one of the best water rides in the world. The ride closed in 2020 for a major refurbishment and it is now open and ready for you to 'Brave the Adventure'.
To book your tickets today, visit www.blackpoolpleasurebeach.com/
Valhalla is Now Officially Open
was last modified:
September 4th, 2023
by