Be inspired by breathtaking locations, and make your Short Break even more magical when you stay in a National Trust Holiday Cottage. There are almost 500 unique cottages to choose from ranging from cabins by the sea to cottages in the hills and even a lighthouse or two.
Up to 10% off selected National Trust Holiday Cottages
View and book some of the most unique and amazing places to stay here in the UK. Book using discount code NT22.
The discount code is valid on stays between now and 30th June 2022.
Unique and Quirky Cottages
All of the National Trust cottages are unique, each with their own story to tell and architectural quirks that make them special. Stay in a real 'wow' moment cottage. Choose from Rapunzel-esque towers to castles on cliffs.
You could find yourself overlooking a Capability Brown garden, nestled among the trees in a Lake District cabin, or stargazing from the veranda of a former observatory.
What's more, every time you book a holiday with The National Trust you help to care for these special places for future generations.
Stay in a Castle
Dating back to 1380 is Shute Barton Manor House which features one of the largest fireplaces in England as well as many other original features. Whether you're banqueting in style, surveying the grounds from the 15ft-high window or lounging in its wood-panelled bedrooms, your stay at Shute Barton is sure to be a memorable one.
Blickling Tower is a special and luxurious escape with a roof terrace and lots of original features on the Blickling estate in Norfolk .
Click Here to discover more Amazing Places to Stay.
4 – Stay in a Movie Location
How about staying somewhere you've seen on screen? From The Secret Garden to Harry Potter, there are some fantastic movie locations that you can visit and stay here in the UK. Be inspired by breathtaking locations, retrace the footsteps of your favourite characters and discover the true stars of the screen.
The picturesque remains of Fountains Abbey are no stranger to big and small screens, having appeared as fan favourites in productions such as The History Boys (2006), Death Comes to Pemberley (2013) and Gunpowder (2017).
Located in the houses and gardens featured on screen, the National Trust holiday cottages offer the perfect base to explore these film locations. Click Here to learn more.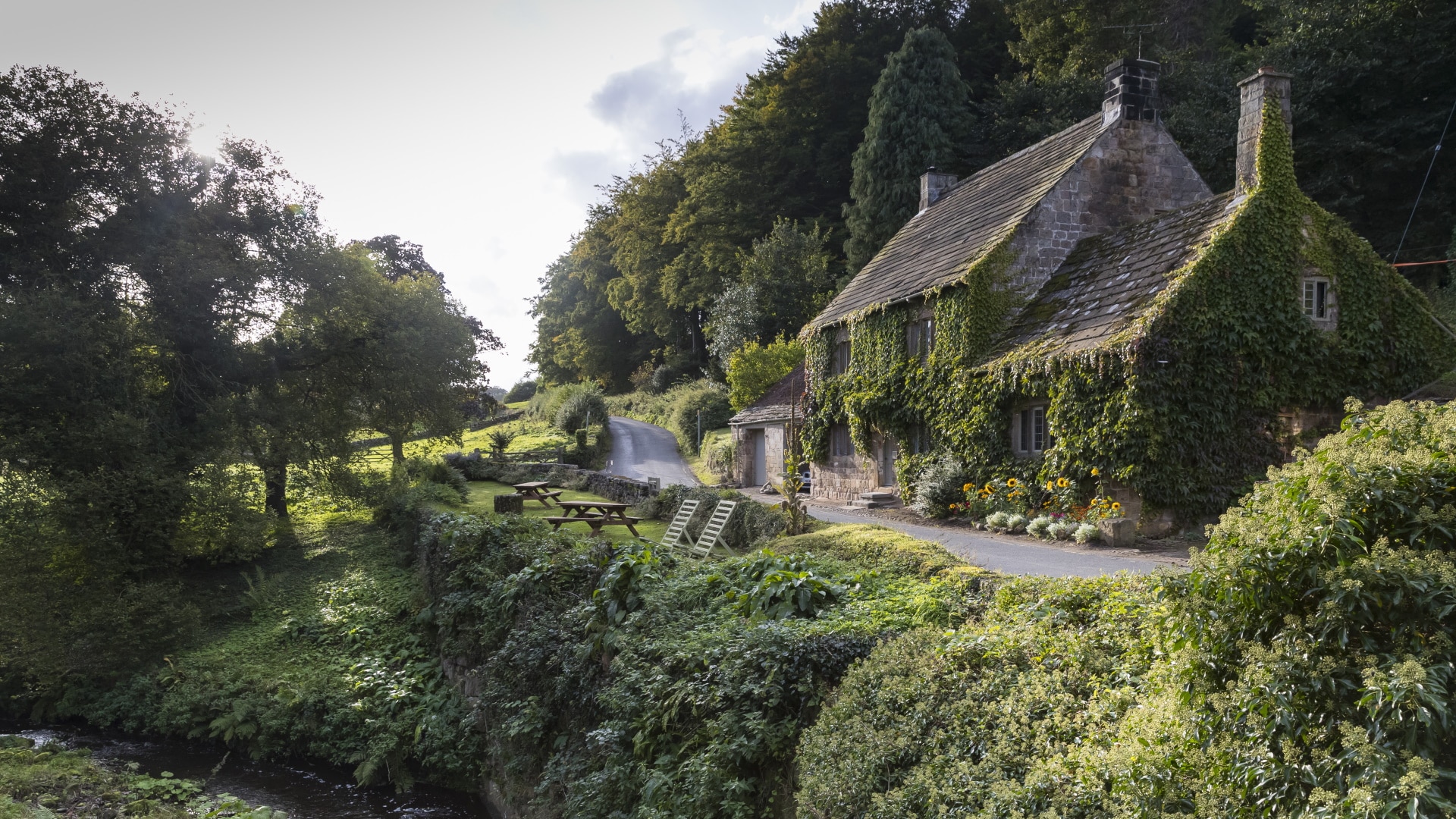 Just outside of Bath is a small quiet village called Lacock, one of the oldest villages in England. With its quaint cottages and historic streets, the Wiltshire village played a starring role in Downton Abbey's big-screen debut. Set in 1927, Church Street was transformed into a livestock market, with sheep, pigs and even a bull joining the cast. Stay in an attractive 15th-century cottage in the centre of Lacock village with National Trust Holidays. Click Here to learn more.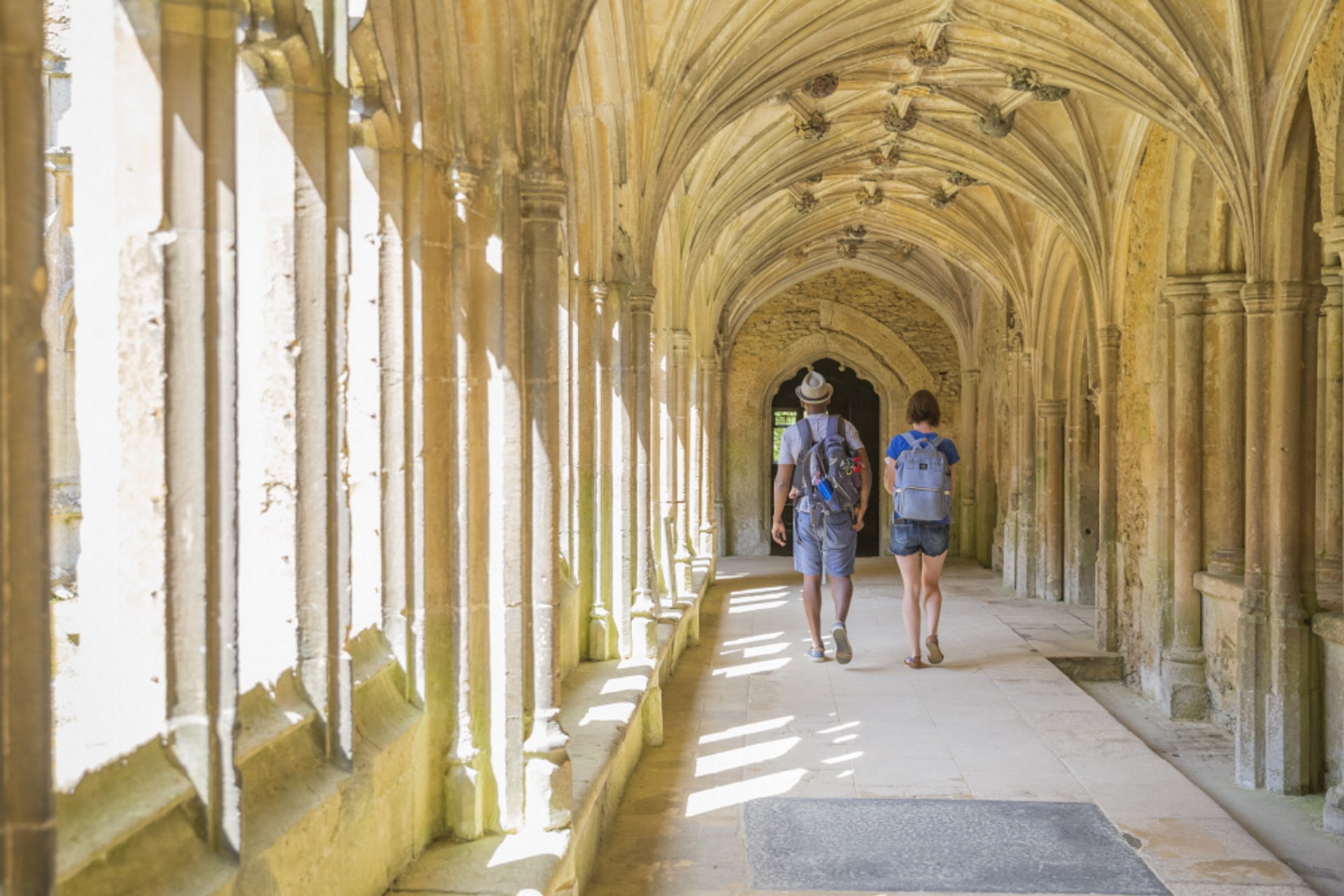 Cragside is a Victorian country house near the town of Rothbury in Northumberland, it was used as Lockwood Manor in the latest instalment of the Jurassic World films. Recognisable features include the house, iron bridge, and surrounding coniferous landscape. 2017 film The Current War was also filmed at the estate.
Cragside holds the title of being the first house in the world to be lit using hydroelectric power.
National Trust Holidays have a number of self-catering cottages within the grounds of Cragside, choose from Park Cottage and Garden Cottage, both of which sleep 6. Larger groups can stay at Rothley Lakehouse which sleeps 13.
Click Here to view our post on the top 10 UK Movie Locations.
Click Here to discover more Amazing Places to Stay.
Attractions Near Me Offers
View More Discount Days Out at Attractions Near Me
Also like our Facebook page for notification of any new offers Facebook.com/AttractionsNearMe
EXPIRED: Save 10% on National Trust Holiday Cottages
was last modified:
July 1st, 2022
by