The new Wellness Spa at Alpamare Waterpark in Scarborough is now open. You and a friend can experience the Wellness Spa at Alpamare Scarborough for half the regular price thanks to this fantastic offer. In addition to a day in the spa, these vouchers also include admission to the fantastic Alpamare Waterpark.
Where to get your Half Price Wellness Spa Voucher
A number of local Radio stations are offering Half Price Spa Experience for two at the Wellness Spa at Alpamare, follow the links below for details.
Minster FM – On sale 8:00am, Monday 2nd March
How do I increase my Chances?
These Vouchers are extremely popular and limited in stock. Please expect vouchers to sell out fast due to high demand. Follow our tips below to increase your chances.
The number of Half Price Spa Experiences for Two available via these promotions is very limited and they sell out very quickly. Here we give you some tips on how to increase your chances of successfully obtaining one of these Family Tickets.
1 – Decide in advance, which of the websites we have listed above you are going to acquire your tickets from.
2 – Visit your chosen website today and create an account in advance of the sale commencing, making a note of your login details.
3 – On the day that the Half Price Tickets go on sale, connect to your chosen website and log in to your account 10 minutes before the sale commences.
4 – Using a desktop pc or laptop computer, make sure that you are on the correct webpage and repeatedly press F5 at the time the promotion commences, to refresh the webpage.
5 – As soon as the Tickets become available, Add them to your basket and checkout.
What's Included?
This voucher entitles two people to a Spa experience at Wellness at Alpamare which can be used any day of the week from 10.00am until the spa closes at 9.00pm.
Relax, rejuvenate and unwind as part of this twilight spa experience for two. Providing a holistic range of health and wellness facilities, all set within beautiful and calming surroundings, Wellness at Alapamare really is a spa and wellness centre unlike anything else in the UK.
Time for some Relaxation
Treat yourself to some much needed time out as you relax in the Panorama Sauna whilst taking in the beautiful views of Scarborough's North Bay, ease away tensions in the low dry heat of the clay Sauna and regenerate your body and mind whilst you soften your skin in the soap steam baths.
Why not participate in the Aufguss Ceremony and be part of a multi-sensory experience which aims to get those happy endorphins flowing or breathe easy as you take in the aromas of the luxurious herbal steam bath.
Take some time to chill out
Wash away your worries in the Ice and Aroma Shower, treat your feet in the Foot Reflexology Bath or simply take some time to chill out in the Hay Room. No matter when you choose to visit one thing's for sure, you'll leave relaxed, refreshed and replenished and ready to take on the next day.
Time for some Fun
When used on a Friday, Saturday, Sunday or Monday, this voucher also includes access to the fantastic Alpamare Waterpark.
Enjoy a FREE Day out at Alpamare Waterpark
Alpamare Waterpark in Scarborough is a great place to spend time with your friends and family. Why not celebrate your birthday with them and enjoy a day out for FREE.
Attractions Near Me – Featured Offers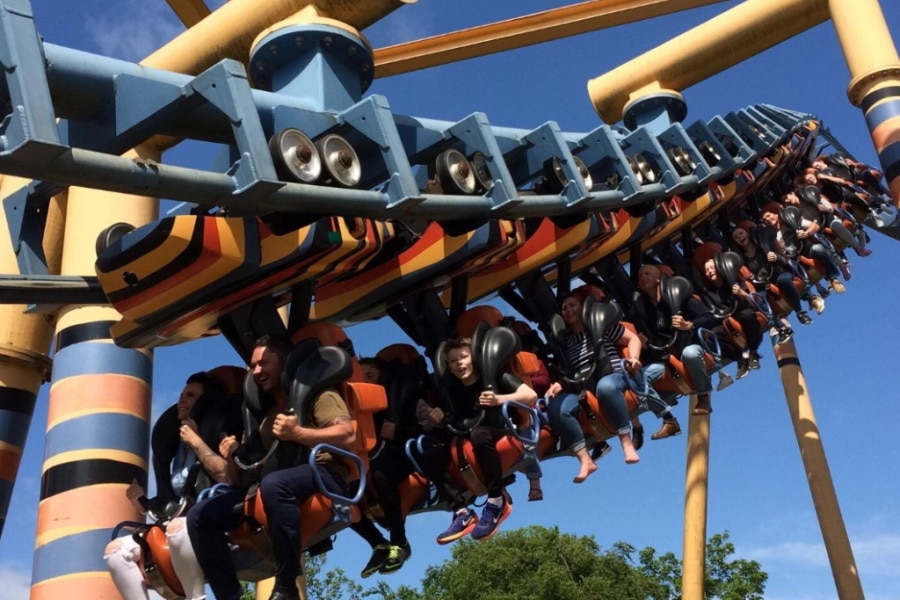 View All News and Active Offers
View All News and Active Offers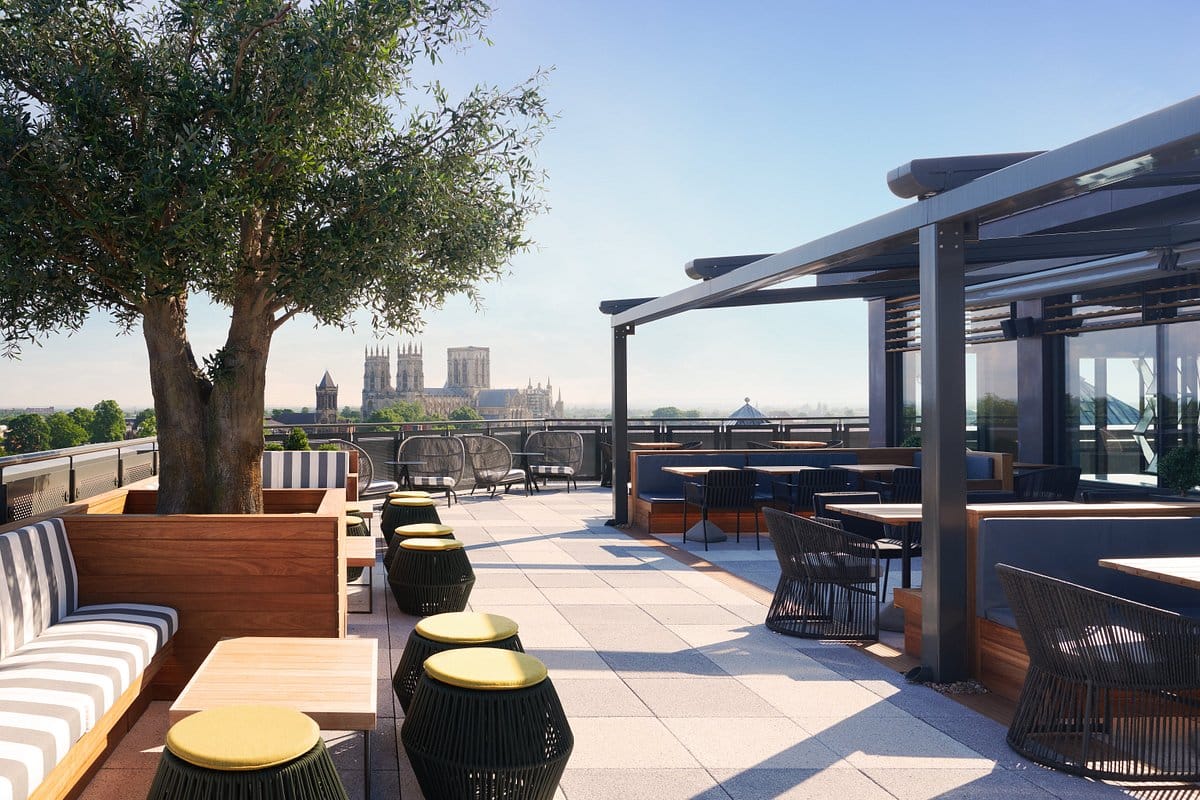 Malmaison Dine and Wine for 2 Gift Vouchers Only £69
Malmaison Dine and Wine for 2 Gift Vouchers Only £69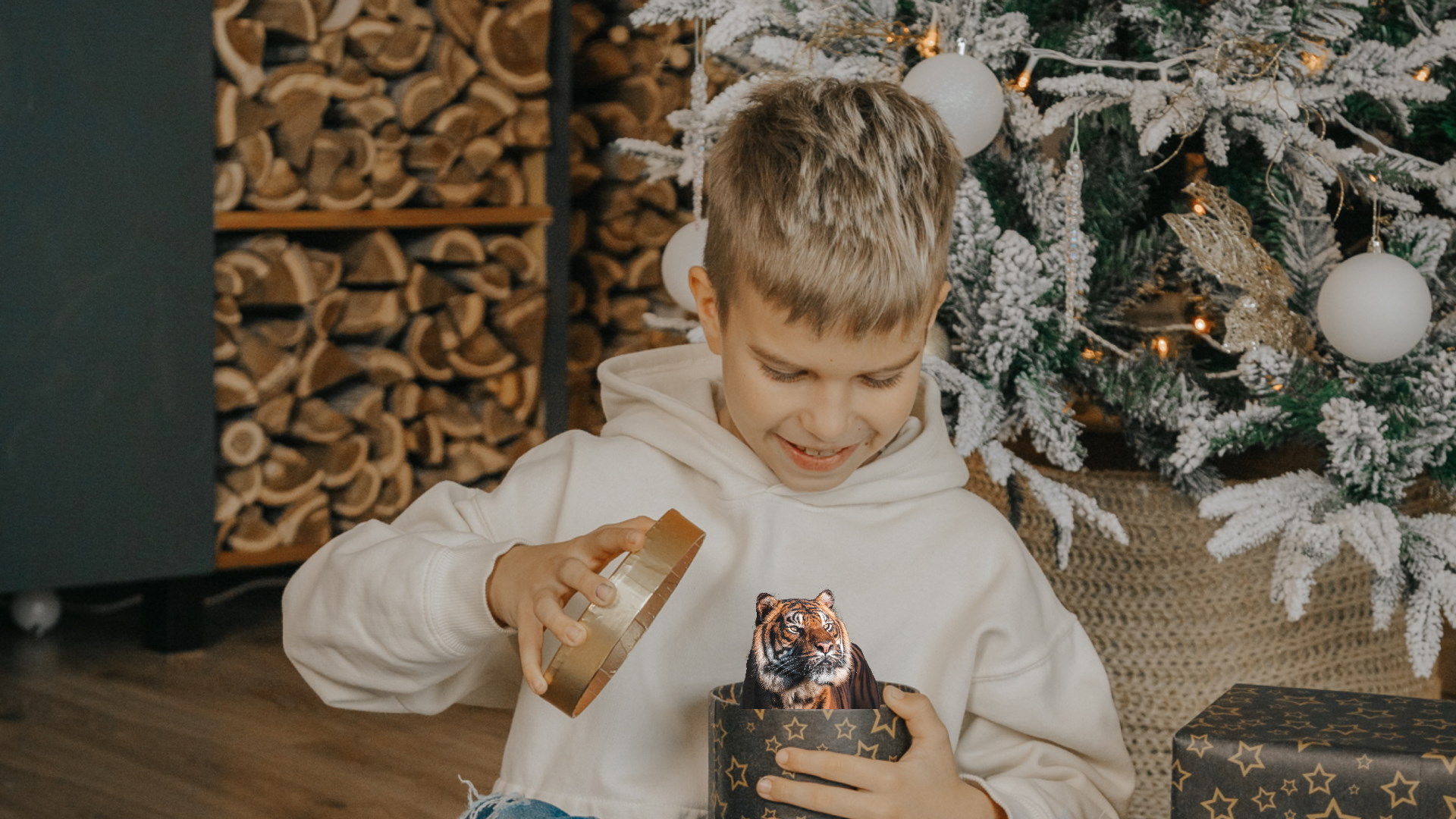 Christmas Gift Ideas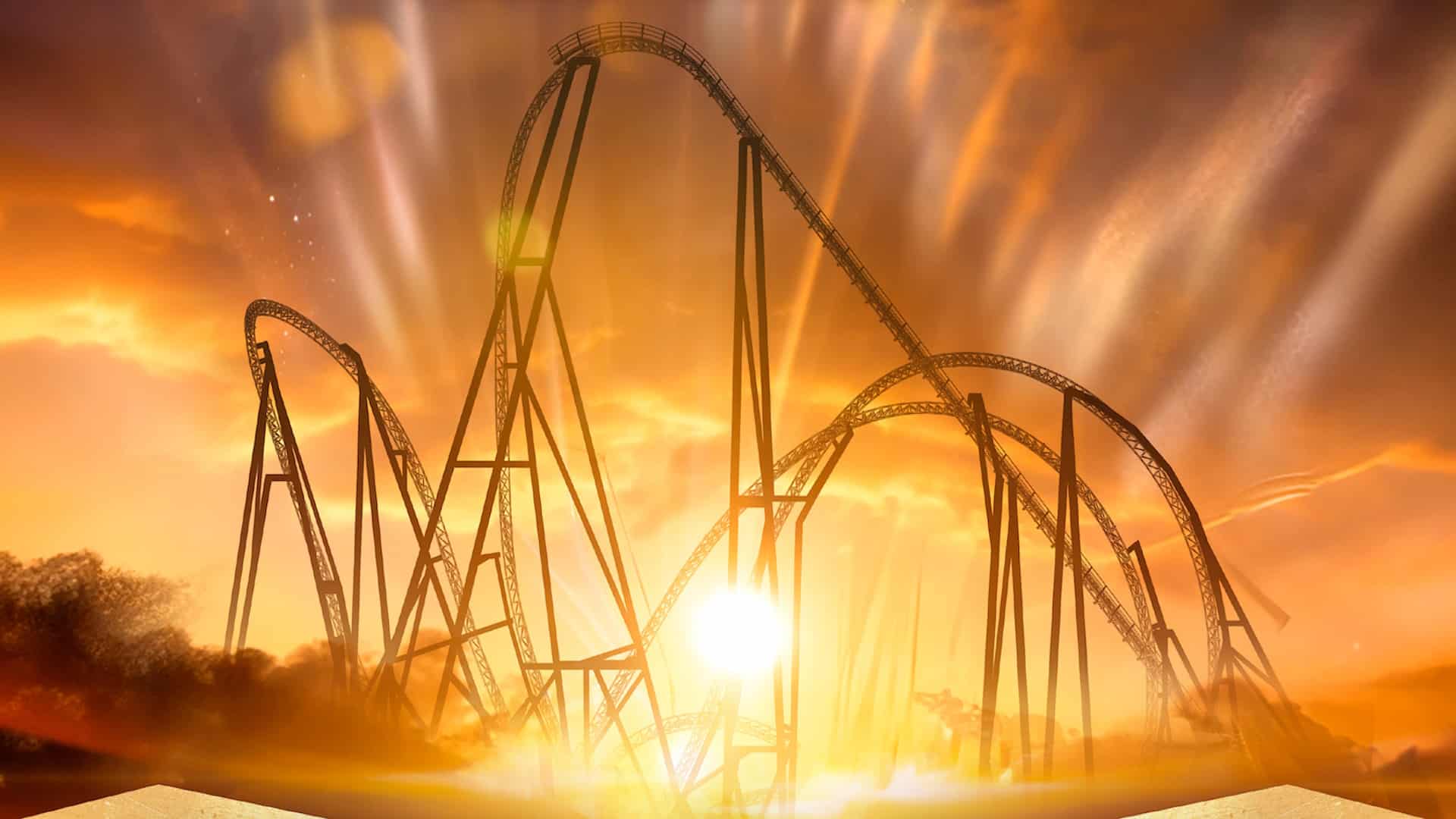 2 x 2024 Thorpe Park Tickets for Only £44.84
2 x 2024 Thorpe Park Tickets for Only £44.84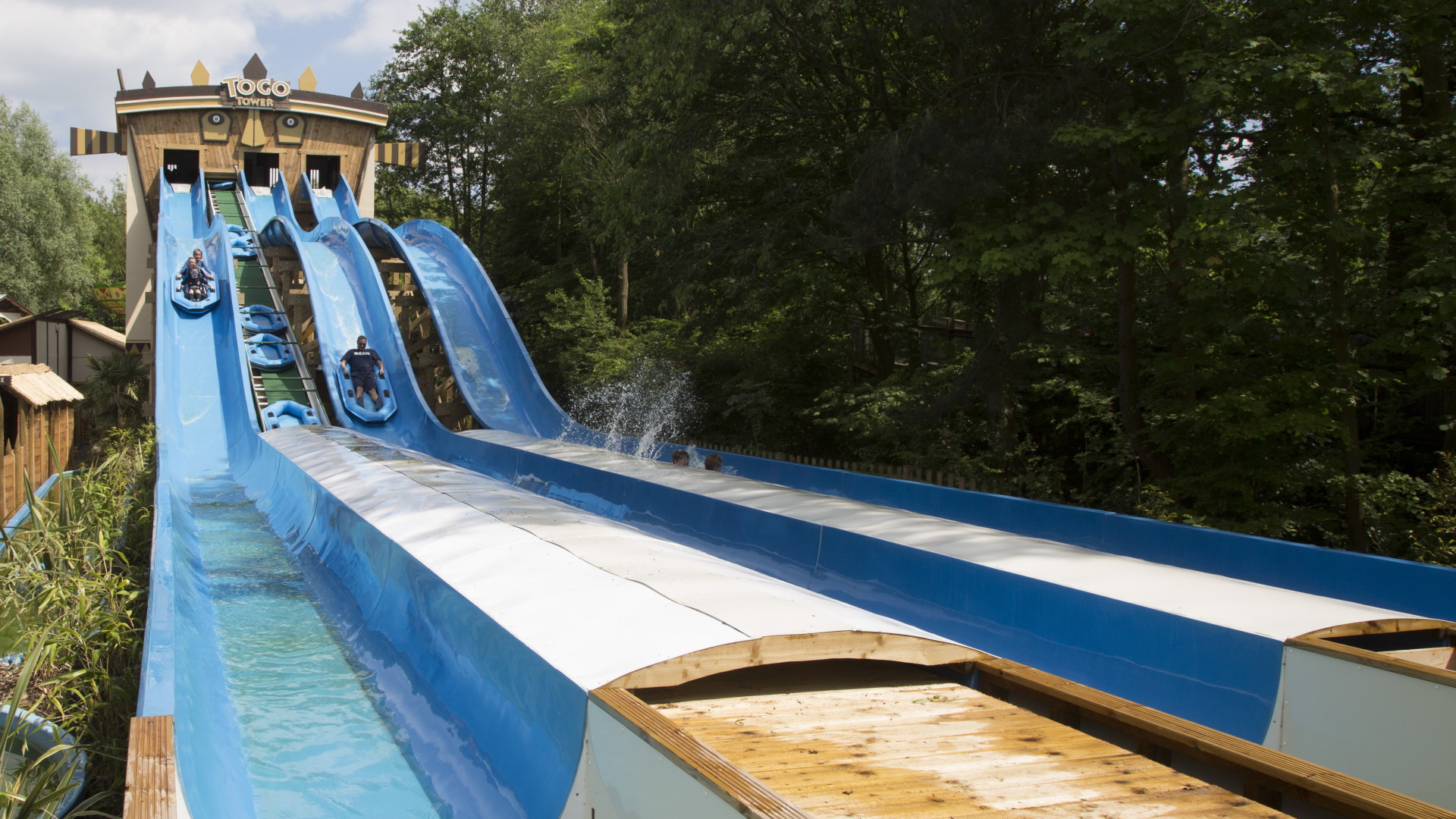 £39 Gulliver's Family Ticket
£39 Gulliver's Family Ticket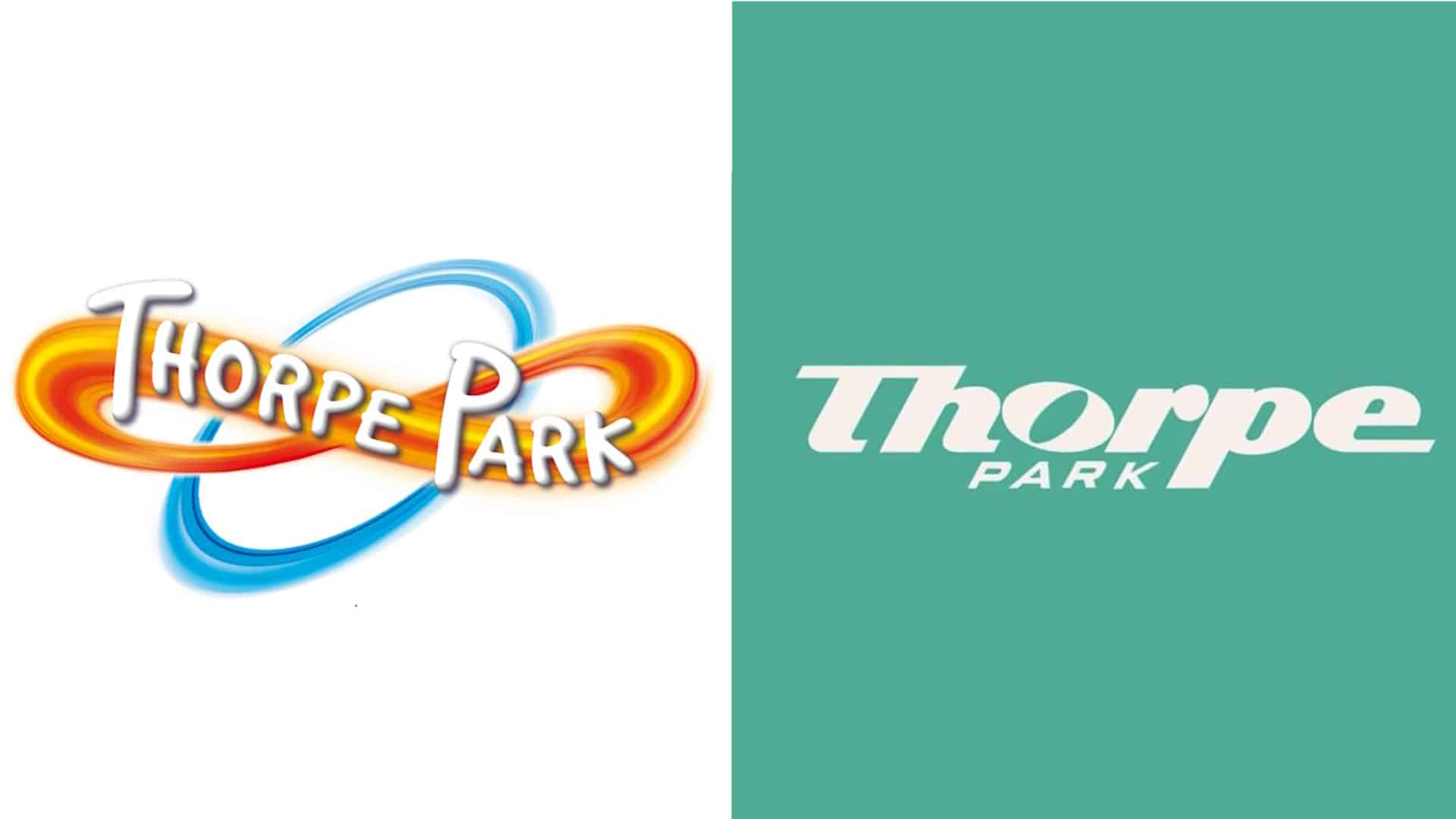 New Logo Revealed for Thorpe Park
New Logo Revealed for Thorpe Park
Discover More About Alpamare Waterpark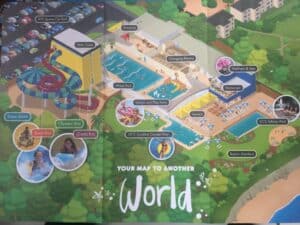 Click Here to find out more about Alpamare:
Attractions Near Me – Alpamare Scarborough
Read our review of Alpamare Scarborough:
Alpamare Scarborough Review
Click here to visit the Alpamare website:
Alpamare Official Website
Travelling to Alpamare Scarborough
If you're travelling by car, Alpamare Scarborough is easy to find. Arriving via the A171 from the north, the A170 from the west or the A64 or A165 from the south, join the A64 at the south end of the town. From there, Alpamare Scarborough and the North Bay area is clearly signposted. There 300 car parking spaces in the adjacent Pay & Display car park.
Travelling by Train
Scarborough is well connected by train from across the north of England including Huddersfield, Leeds, York, Manchester and Liverpool. Scarborough train station is just a mile away from Alpamare Scarborough, that's either a 20-minute walk or just 6 minutes in a taxi.
Search for your train tickets using Raileasy.
Travelling by Coach
If you would like to travel by coach we recommend that you try National Holidays website. Alternatively, The National Express drops off at York (tel 08717 818181) and from York you can catch the Yorkshire Coastliner, (tel 01653 692 556 or 0113 244 8976).
Nearby Accommodation
There are loads of places to stay in Scarborough, if you are looking for accommodation then try Hotels.com or Travelodge and Britannia Hotels are always a good option for budget hotel accommodation.
If you only planning on visiting the water park for one day and would like to explore some of the other attractions in the area then take a look at the self-catering cottages near Alpamare Scarborough available from Snaptrip or for a luxurious stay take a look at Sykes Cottages.
Attractions Near Me Offers
For the best deals and Discount Days Out visit our Offers page Attractions Near Me
Also like our Facebook page for notification of any new offers Facebook.com/AttractionsNearMe
EXPIRED: Half Price Wellness Spa at Alpamare Scarborough for Two
was last modified:
March 9th, 2022
by