Alderford Lake is the perfect destination for summer family fun with a wide selection of activities on offer ranging from the incredible 120-person aquapark, to paddleboard hire, to the twist on Escape Rooms this is a must-visit destination.
Unforgettable Adventures
Adventure Awaits at Alderford Lake, go wild creating memories and enjoy unforgettable adventures. Boasting over 14 acres of water, Alderford lake is home to wild swimming and many water-based activities. Your summer starts at Alderford Lake.
Activities at Alderford Lake
All year-round, the lake is open for a whole host of water-based activities. Whether you are an open-water swimming fanatic, a keen paddle-boarder or looking for a family fun day out in the water, Alderford Lake is the perfect destination for any water enthusiast.
Some of the activities on offer include Aqua Bikes, Stand Up Paddle Boarding, Kayaking, Open Water Swimming and Kayaking. For the thrill-seekers amongst you, there is the much-loved AquaPark.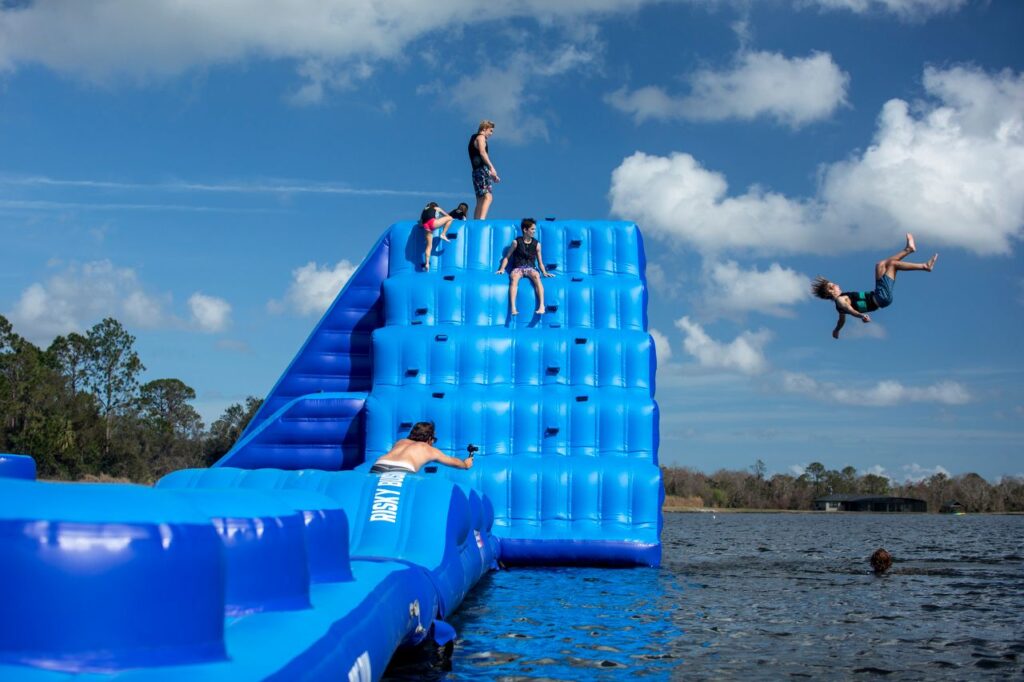 Aqua Park
Climb, bounce and jump at Alderford's inflatable playground on the lake. Get wet and go wild with your friends and family and you make your way around the various obstacles. The impressive 120-person aquapark offers an incredible, exhilarating experience for all the family.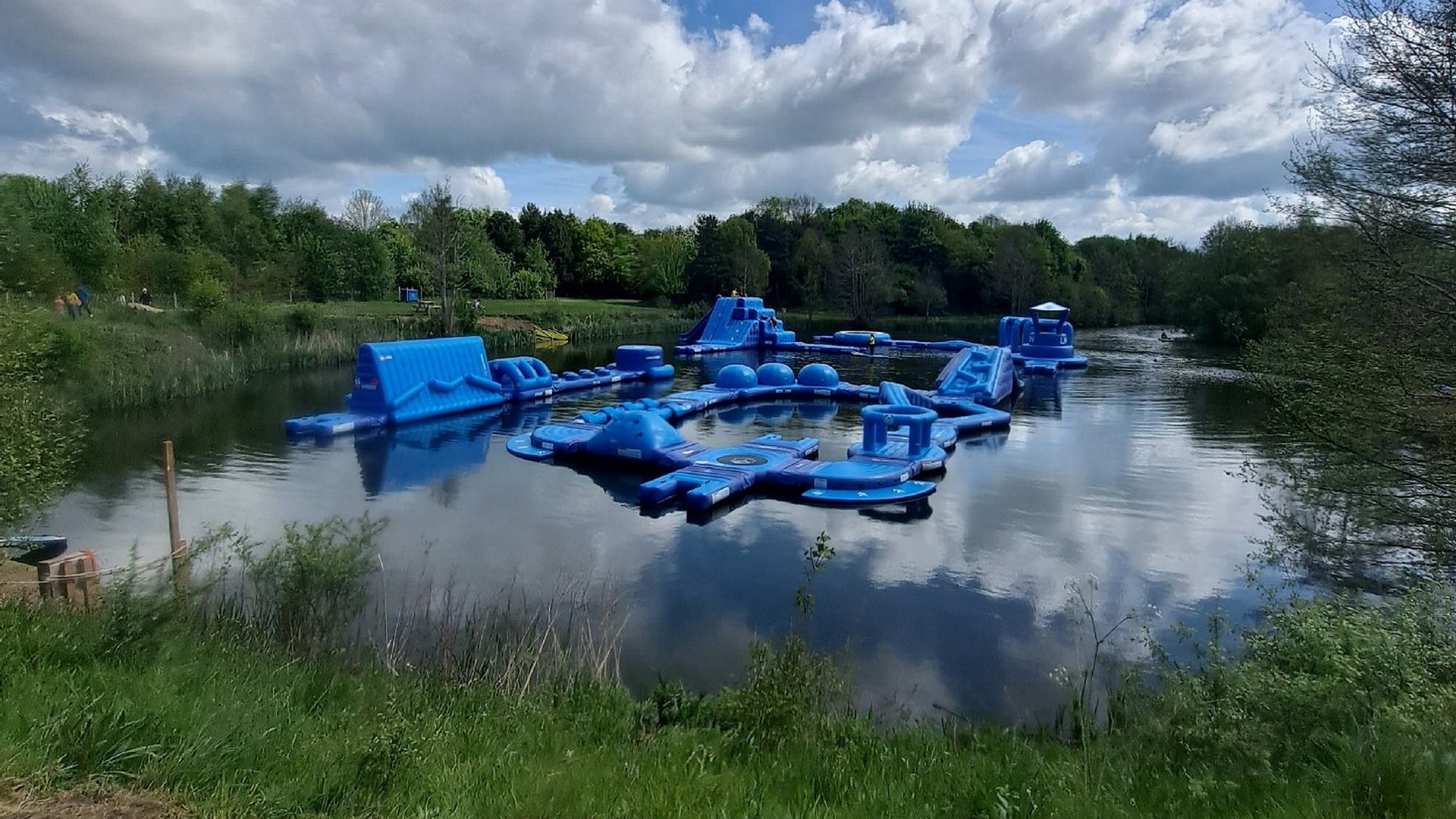 Slip, slide, climb, splash and have a laugh as you traverse the exciting features, including the epic 3.8m inflatable tower, Mount Rainier!
The aquapark is suitable for adults and children aged 6 and over, who will be the first to be wiped out?
Wild Activities
Relax, unwind and explore the surroundings. The Lake is just under a mile walk from start to finish. If you are looking to spend a little longer, explore the woodlands where you will discover the woodland play adventure featuring Hidden Treehouses, Forest Swings, and sneaky walkways through the woods. It is great fun for children of all ages, and allows children to reconnect with nature in the most exciting of ways.
Paddle Boarding and Kayaking
Challenge yourself to improve your balance and strength and try stand-up paddle boarding. Propel yourself forward with a long single-bladed paddle. For those just starting out, you can sit or kneel on the board to help find your balance.
Paddle your way around the beautiful lake on either a single or tandem kayak. These are easy to use and surprisingly stable, sit on top kayaks are great fun for taking the kids out on the lake or paddling with friends.
With a Canadian canoe, you move smoothly and relaxed along the lake. This spacious canoe has plenty of room for passengers- ideal for family or friends.
Escape On The Lake
An Escape Room like you have never experienced before. A voyage across the lake to uncover mysteries and find your way back to shore. A totally outdoor experience, only for the brave-hearted.
Alderford Lake Offers
We regularly feature some great offers for Alderford Lake, Click Here for details.
Food and Drink
Onsite they have an incredible selection of food options, including Snugburys Ice Cream Parlour, a bustling cafe and Farm Shop.
Travelling to Alderford Lake
If you're travelling by car, Alderford Lake is easy to find located just off the A41 Whitchurch Bypass.
Nearby Accommodation
There are loads of places to stay in Whitchurch, if you are looking for accommodation then try Hotels.com or Travelodge.
If you only planning on visiting the water park for one day and would like to explore some of the other attractions in the area then take a look at the self-catering cottages near Alderford Lake available from Snaptrip.
Attractions Near Me Offers
For the best deals and Discount Days Out visit our Offers page Attractions Near Me
Also like our Facebook page for notification of any new offers Facebook.com/AttractionsNearMe
Alderford Lake
was last modified:
November 1st, 2023
by
Zoe Watson
Related Listings
At the Heart of the Lincolnshire Coast is Lincolnshire Aquapark, one of the World's Biggest Aquaparks! Have a great time taking on a number of inflatable obstacles with your friends and family. Inflatable Assault Course Stretching the entire length of the lake, if you want laughs, giggles and some of the most fun ever then Lincolnshire Aquapark is the
Read more…