SEA LIFE Hunstanton is a state-of-the-art aquarium taking visitors on a memorable undersea odyssey filled with amazing close encounters with sea creatures of astonishing variety. Dive in and discover species from every part of the world then venture to the outdoor zones and get up close and personal with the resident Asian Short-Clawed Otters. Hunstanton SEA LIFE Sanctuary is, without a doubt, a superb family day out.
SEA LIFE Hunstanton Exhibits and Attractions
Journey through SEA LIFE Hunstanton and discover a magical underwater world. As you pass through the interactive themed zones, you will encounter some of the world's most incredible animals, including huge sharks, sassy seals, mysterious stingrays, playful penguins, seahorses, thousands of tropical fish, and much more.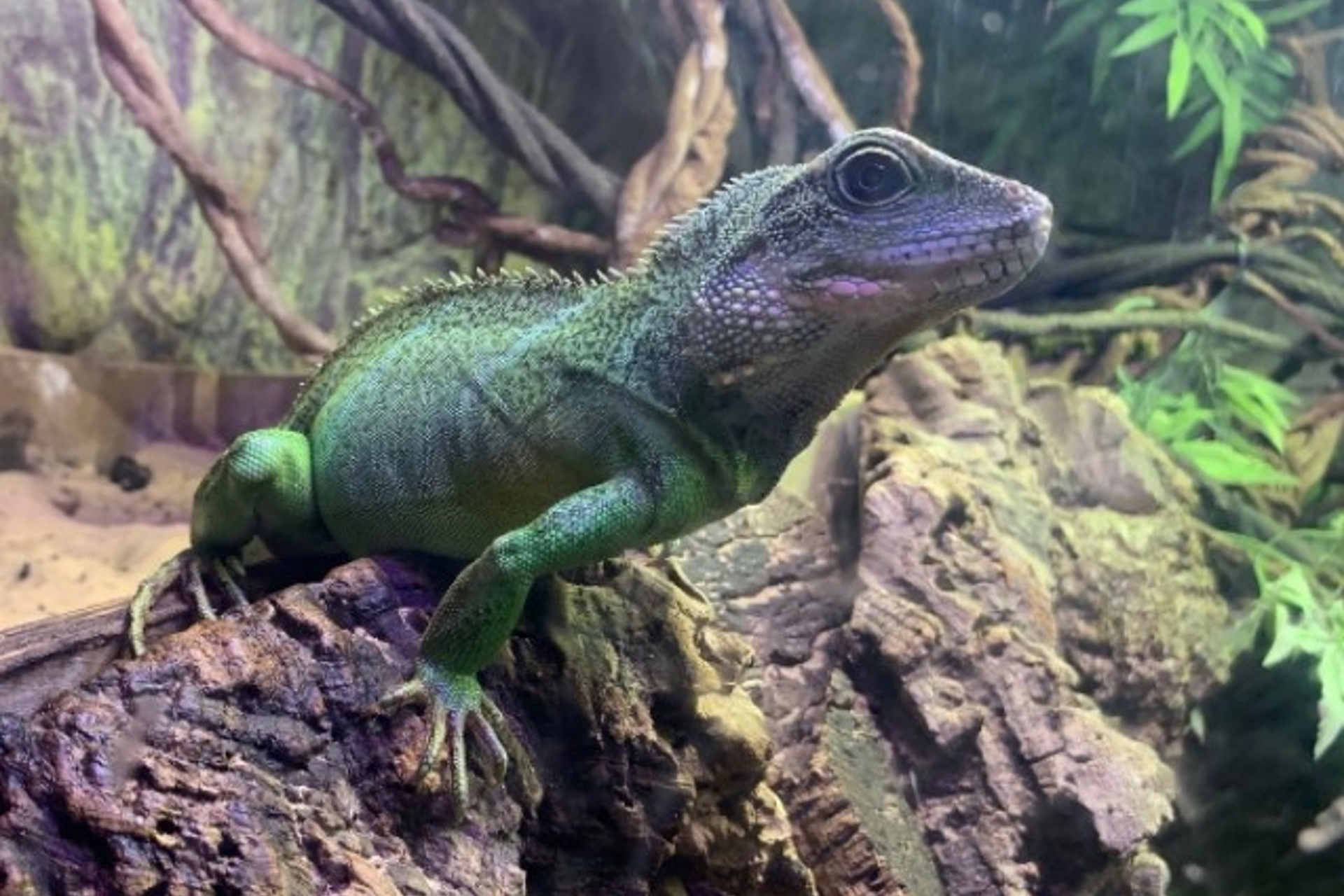 Bay of Rays
You'll start your journey through the depths of the ocean in the Bay of Rays. Here you will find an assortment of amazing creatures that are native to the UK including 3 species of shark!
Seal Rescue Centre
SEA LIFE Hunstanton is home to Norfolks only seal sanctuary open to visitors. You'll be able to follow the journey of our injured seals through their rescue. Starting from local coastal waters, through rehabilitation and eventual release back into the wild!
Humboldt Penguins
Get up close to the Humboldt Penguins and meet the Inca Terns – 'the birds with moustaches'! at the Penguin Beach exhibit. Though they are birds, penguins have flippers instead of wings. They cannot fly and on land, they waddle walking upright—though when snow conditions are right they will slide on their bellies.
Otter River
Take a sneaky peek into the otter's den via a private viewing glass and watch them play in their specially designed river enclosure. Watch as they splash about in the Otter River and snack on their favourite treats – peanuts!
Rainforest Ranger Basecamp
Immerse yourself in a world of creepy crawlies and curious critters when you get up close to jungle beasties with the Rainforest Rangers. Come just centimetres away from a royal python and race a colony of leafcutter ants to find the queen.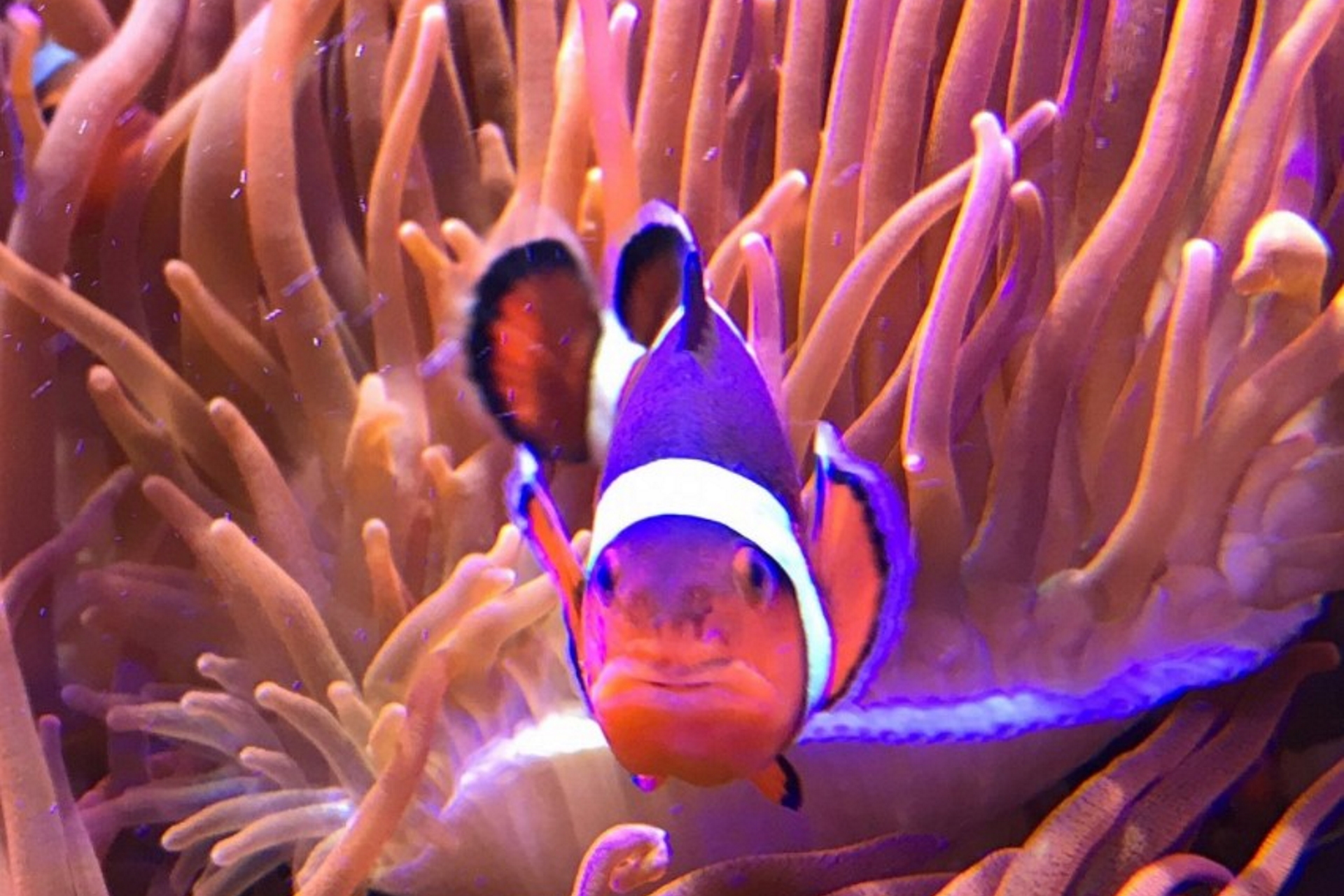 Tropical Reef
Come face-to-fin in this jaw-dropping display. Get ready for an awesome array of creatures, you will be amazed as you come closer than ever before to an astonishing colourful assortment of creatures in our Tropical Reef displays filled with Blue Regal Tangs, Clown Fish and much more.
Underwater Viewing
Visit the outside seal enclosure and get a spectacular view from underwater. Take a closer look at the resident seals and learn about their individual stories at the seal feeding presentations throughout the day.
Ocean Tunnel
The amazing Ocean display holds 187,500 litres of natural seawater and is home to over 30 amazingly different species of fish and Ernie the majestic Green Sea Turtle.
Rockpool
Rockpools are amazing micro-habitats full of incredible creatures, here you can stroke a Starfish, or tickle a Sea Anemone. Experts are on hand to guide you through this unique opportunity to learn more about these fascinating micro-habitats and the incredible creatures that thrive in them.
Mighty Amazon
Step out of the ocean and into the hot and humid rainforest to experience what life is like beneath the tropical treetops. Amazonia Rivers are home to some spectacular fish, amphibians and reptiles. Get a close look at the Piranhas with ruby-red bellies and see the menacing smile of a Cuvier's Dwarf Caiman Crocodile just snapping distance away.
Admission Prices and Offers
SEA LIFE Hunstanton is part of the Merlin Entertainments group of attractions, meaning that vouchers are regularly available offering 2 for 1 entry. Purchase your tickets from The Official Sealife Website or view our SEA LIFE offers page for the latest Discounts and Special offers. You can also pre-purchase your entry tickets using Tesco Clubcard points. Merlin Annual pass holders get free entry to all the Sea Life centres across the UK in addition to a number of other Merlin attractions.
Travelling to SEA LIFE Hunstanton
SEA LIFE Hunstanton is situated on the promenade. There are a variety of ways to get there, follow brown tourist signs if you are travelling by car.
Nearby Accommodation
There are loads of places to stay in Hunstanton, if you are looking for accommodation then try Hotels.com or Travelodge and Britannia Hotels are always a good option for budget hotel accommodation.
Click Here to view our Accommodation Offers Pages for some great deals on short breaks.
Attractions Near Me Offers
For the best deals and Discount Days Out visit our Offers page Attractions Near Me
Also like our Facebook page for notification of any new offers Facebook.com/AttractionsNearMe
SEA LIFE Hunstanton
was last modified:
November 18th, 2023
by
Dan
Related Listings
Go on an incredible underwater adventure with the family at Skegness Aquarium! Skegness Aquarium Begin your adventure with an introduction from the captain, then uncover the depths of Skegness Aquarium. Discover the fantastical world of marine life, including fearsome sharks, tantalising octopuses and venomous, fishy predators. Attractions and Exhibits Skegness Aquarium features a vast collection of attractions and
Read more…