The Hole In Wand, located in York's Coppergate Shopping Centre opposite Jorvik Viking Centre combines mini-golf with some spell-binding wizardry. Test your wand play over 9 magical holes including The Wizard's Gathering, The Potions Cauldron, The Enchanted Library and The Tunnel of Truth.
A Magical Experience
The Magical Golf Course features bubbling cauldrons and magical portals. Perform a Light Spell to illuminate your way on the dark hole and keep a lookout for the giant picture frame where you become part of the painting. At the end of your adventure, you will find out if you have the magical powers of a Serpent, Basilisk, Unicorn or Wizard and every player will receive a magic potion gift to take home.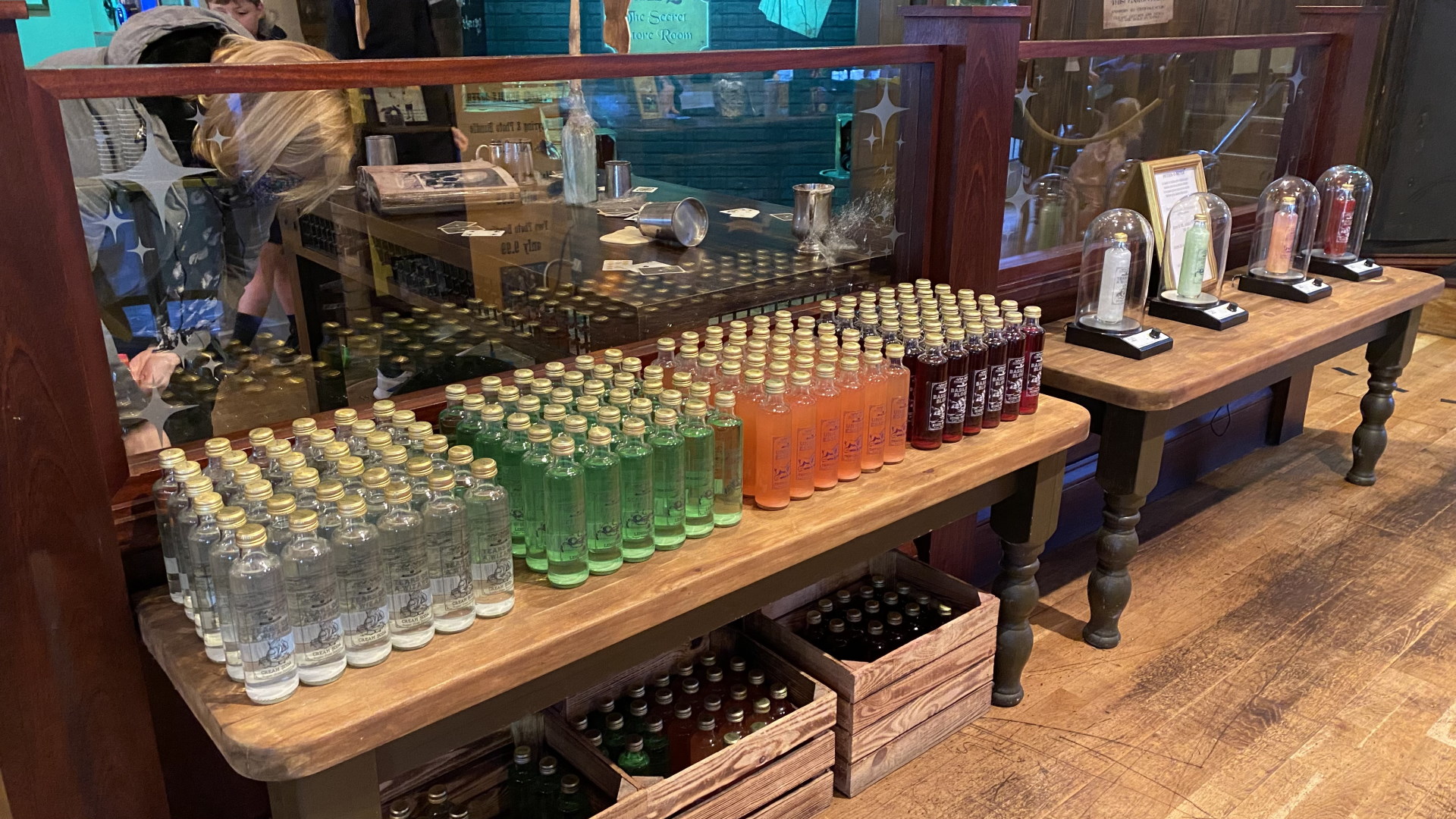 Relax with a Wand Dog
Join the hunt for the gargoyle, Grobblenook, who has made his home between the bubbling cauldrons, magical portals and mysterious potions in the Coppergate attraction. After a magical 9-hole adventure, you can relax in the Wizard Tavern with a Wand Dog, Uni-pop-corn or GrobbleNachos and a delicious potion with poisonous options for grown-up spell makers.
Travelling to The Hole In Wand
York City centre is encompassed by its ancient walls and is accessible on foot. The Hole In Wand is located within the Coppergate Shopping Centre, right in the heart of the modern city of York.
Travelling by Train
The Hole In Wand is a 15-minute walk from York Railway Station, follow the signs for Jorvik Viking Centre. York Railway Station has great links to major cities across the UK. Search for your train tickets using the Raileasy website.
Travelling by Coach
Visit National Holidays if you want to travel by coach to York.
Nearby Accommodation
There are lots of places to stay in and around the city of York. Find hotel accommodation at Hotels.com or Travelodge are always a good option for budget hotel accommodation.
If you prefer self-catering, check out some of the lovely places to stay on the outskirts of the City of York on Snaptrip.
Attractions Near Me Offers
For the best deals and Discount Days Out visit our Offers page Attractions Near Me
Also like our Facebook page for notification of any new offers Facebook.com/AttractionsNearMe
The Hole In Wand
was last modified:
November 15th, 2023
by
Dan
Related Listings
The York Dungeon will take you back to the city's darkest history. It is a uniquely thrilling attraction that uses a mixture of live actors and special effects. See, hear, smell and feel York's stories come to life before your eyes. The York Dungeon Experience Featuring 10 live shows, 9 actors and 75 minutes of entertainment you are taken
Read more…