Thorp Perrow Arboretum Wildlife Park is set in a beautiful part of the country.  Surrounded by open countryside, the attraction offers 100 acres of beautiful woodland gardens.  Within the gardens, there are walks, trails and glades to explore. In addition to the gardens founded by Sir Leonard Ropner, they have one of the finest collections of trees in the North of England. They also have an excellent Bird of Prey and Wildlife centre.
Thorp Perrow Arboretum
Thorp Perrow Arboretum includes Milbank Pinetum planted by Lady Augusta Milbank in the nineteenth century and the 16th century Spring Wood. The attraction has some beautiful gardens that you can wander around. Located within the gardens there are numerous lakes and streams providing great opportunities for family adventures. Thorp Perrow is home to five National Plant Collections consisting of Fraxinus (Ash), Tilia (Lime), Cotinus (Smoke Bush), Laburnum and Juglans (Walnut). Thorp Perrow Arboretum also boasts 66 Champion trees in its collection.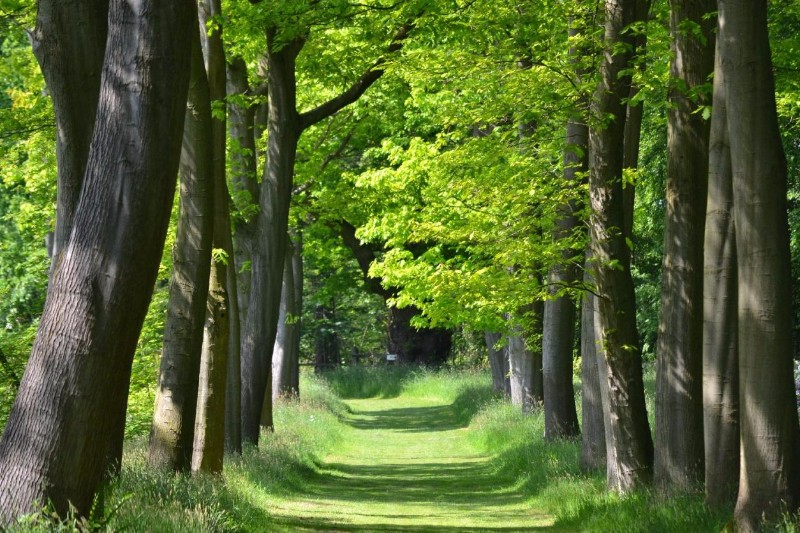 The Falcons of Thorp Perrow
Tucked away at the back of the attraction is the old walled garden.  This is where you will find The Falcons of Thorp Perrow, an impressive collection of birds of prey and mammals. The attraction hosts daily flying displays within a large open area. The Falcons of Thorp Perrow incorporates the opportunity to learn more about birds of prey and associated wildlife, with the enjoyment of a hands-on experience for all the family.
Thorp Perrow Flying Demonstrations
Flying demonstrations which include lively and informative commentary are held up to three times a day (see website for details). The demonstrations give visitors the opportunity to witness the breathtaking ability of eagles, falcons, hawks, vultures and owls from all five continents of the world. They also provide the opportunity to participate in the flying demonstrations, under the guidance of trained staff. Following each demonstration, guests are given an opportunity to meet the birds.
Animals
The Thorp Perrow Mammal Centre is open every day, attractions include Meerkat Island and Wallaby Wood.
Children's Activities
In the springtime, children can get the opportunity to meet with one of the young owls or falcons hatched through the breeding programme. Throughout the season new arrivals can be observed, going through the training programme. There are tree trails, a nature trail and a dedicated children's trail. Children will love the large woodland playground.
Thorp Perrow Tearoom
The attraction has a nice tearoom where you can enjoy a cup of tea and a cake. If you like days out on a budget then there are also plenty of picnic benches set in beautiful surroundings. Located alongside the exit is 'plants at Thorp Perrow' giving visitors the opportunity to purchase some of the plants seen in the gardens to take home.
Events
Thorp Perrow Arboretum Wildlife Park holds a range of events throughout the year. Some of the highlights include Easter Trails and the Enchanted Wood Trail. Please refer to the attraction's website for full details.
Website Links
Thorp Perrow Arboretum Wildlife Park Official Website
Thorp Perrow Falcons and Mammals
Events at Thorp Perrow Arboretum Wildlife Park
Thorp Perrow Arboretum Wildlife Park
was last modified:
July 24th, 2023
by
Dan
Related Listings
The Forbidden Corner rightly claims to be The Strangest Place in the World. The attraction is a unique labyrinth of tunnels, chambers, follies and surprises. The Forbidden Corner is located at Tupgill Park in the Yorkshire Dales. A Secret Garden The Forbidden Corner is like a Secret Garden with lots for everyone to discover. You know you are in
Read more…