Brimham Rocks are an amazing collection of balancing rock formations. The rocks stand at a height of nearly 30 feet creating some weird and wonderful rock formations. There is a labyrinth of paths for you to explore weaving between the rocks. The rocks have been sculpted over centuries by ice, wind and rain.
Family day out
The attraction makes a great day out for families. Children love to climb the rock formations whilst adults take in the magnificent views over Nidderdale. Let your imagination run wild as you explore the unique landscape. Located in North Yorkshire, Nidderdale is an Area of Outstanding Natural Beauty.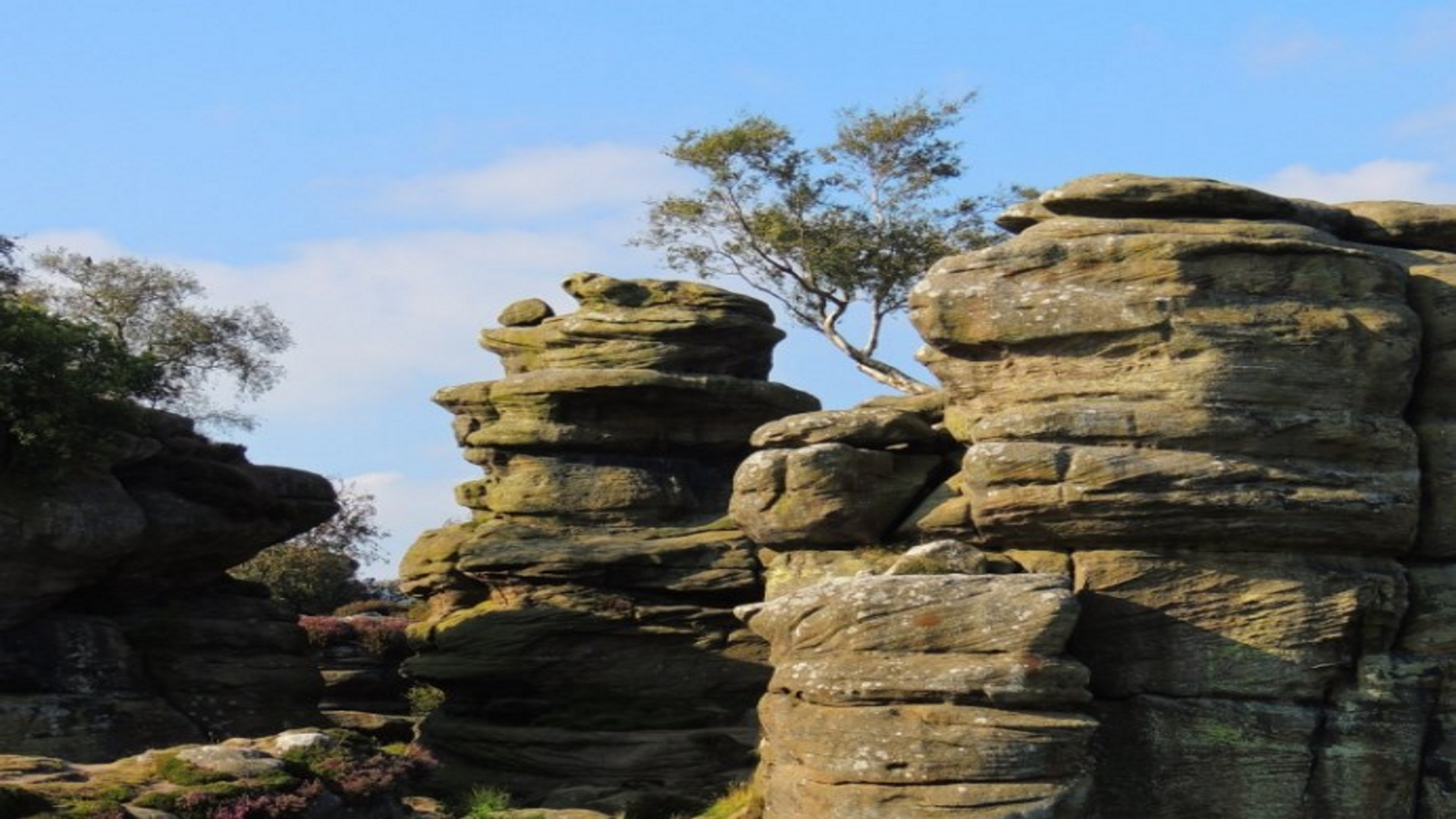 The National Trust
The National Trust manage this amazing site. Pick up a guide to the park from the National Trust shop to discover the names of the different rock formations. Example names include the Dancing Bear, The Eagle and The Gorilla.
You will also find the famous druids writing desk which following Steven Spielberg's film is often now referred to as ET.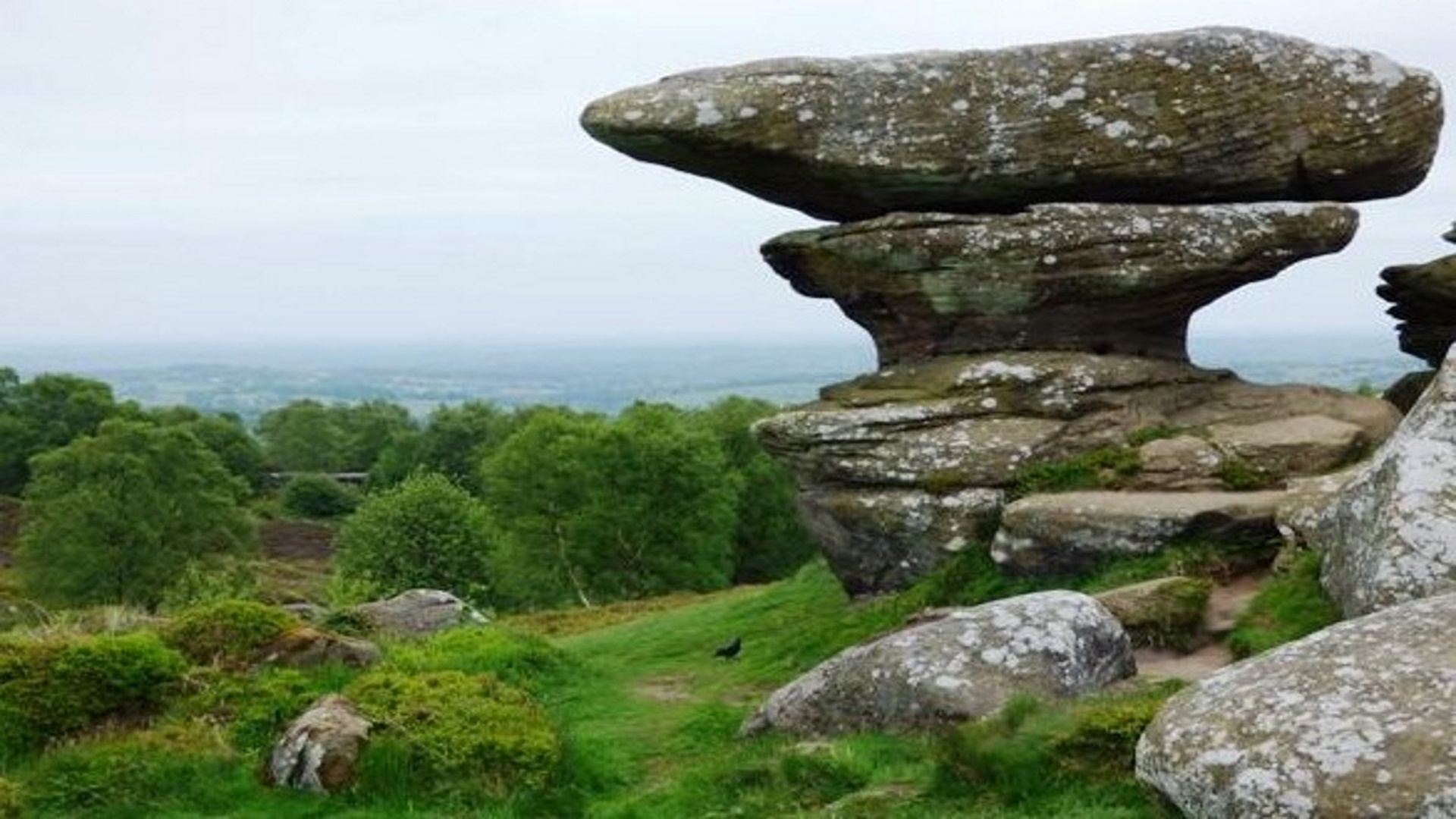 Keep an eye out for some fantastically shaped rocks. Walk over heather moorland, through beautiful woodland and take in the magnificent views over Nidderdale and beyond. In summer the heather flowers turn the moorland purple, attracting bees and butterflies.
Visit The National Trust Official Website.
Other Local Attractions
Whilst in the area why not visit the picturesque town of Pateley Bridge or the nearby attraction Coldstones Cut.
Pateley Bridge is a small market town, it lies on the River Nidd. Pateley Bridge is famous for having the Oldest Sweet Shop in England. The High Street offers a selection of independent shops offering a tempting selection of local produce.
Located less than 5 miles from Brimham Rocks is The Coldstones Cut Yorkshires biggest and highest public artwork. The major landmark offers an amazing view of the Coldstones quarry hidden within the hill below.
Travelling to Brimham Rocks
Brimham Rocks are located just off the B6165, 11 miles from Harrogate and 4 miles from the picturesque towns of Pateley Bridge off the B6265. Due to its remote location, your best option may be to drive to the attraction. There are lots of accommodation options available in the Yorkshire Dales.
Staying near Brimham Rocks
There are lots of places to stay in the Yorkshire Dales. Brimham Rocks are surrounded by beautiful Yorkshire countryside. If you would like to spend some time in the dales and explore some of the other attractions in the area then take a look at the self-catering cottages near Brimham Rocks available from Snaptrip.
Attractions Near Me Offers
For the best deals and Discount Days Out visit our Offers page Attractions Near Me
Also, like our Facebook page for notification of any new offers Facebook.com/AttractionsNearMe
Brimham Rocks
was last modified:
June 19th, 2023
by
Dan
Related Listings
At 421 metres above sea level, The Coldstones Cut is Yorkshires biggest and highest public artwork. The major landmark offers an amazing view of the quarry hidden within the hill below. Coldstones quarry is the only remaining quarry in Nidderdale. Be prepared when visiting the Coldstones Cut as it can be very windy. The role of the Coldstones Cut
Read more…