The 200-year-old Shepton Mallet Prison is the World's most haunted jail. The real, fully immersive, Victorian prison is a perfect place to learn, explore, engage and enjoy!
Shepton Mallet Prison
Shepton Mallet prison was built in 1610 and for the past 400 years has been home to 1000's of criminals. Now the Prison welcomes families, friends, colleagues, groups and children behind its walls to learn all about the history and heritage this momentous building has to offer, with a range of tours, activities and events to choose from.
Guided Tours
Take a guided Tours led by an ex-prison officer, who will shine a light on what life was like for prisoners, officers and visitors. Bringing the prison to life through a no-holds-barred tour of this fascinating building.
If you choose to explore the prison at your own leisure you can spend time taking in the atmospheric surroundings.
A Haunted Prison
For those brave enough, why not try a Ghost Tour in one of the world's most haunted prisons? The guides have exceptional knowledge of the ghost tales and unexplainable experiences that regularly occur.
Throughout the year professional, external organisations come in for Paranormal Investigations, more commonly known as ghost hunting. Each group bring their own unique style and experience. Every group uses state-of-the-art ghost hunting equipment to aid you in your search for the paranormal.
Escape Experiences
There are two different escape experiences at Shepton Mallet Prison. Turf Wars in the Prison's workshop building, is an immersive escape experience where guests are challenged to solve four puzzle boxes to escape……but you won't be alone, you will be competing against the 'Hunter.' The Cell Escape room pulls you into a tale of crime and introspection. Can you outsmart The Cell and make your way to freedom in this race against the clock?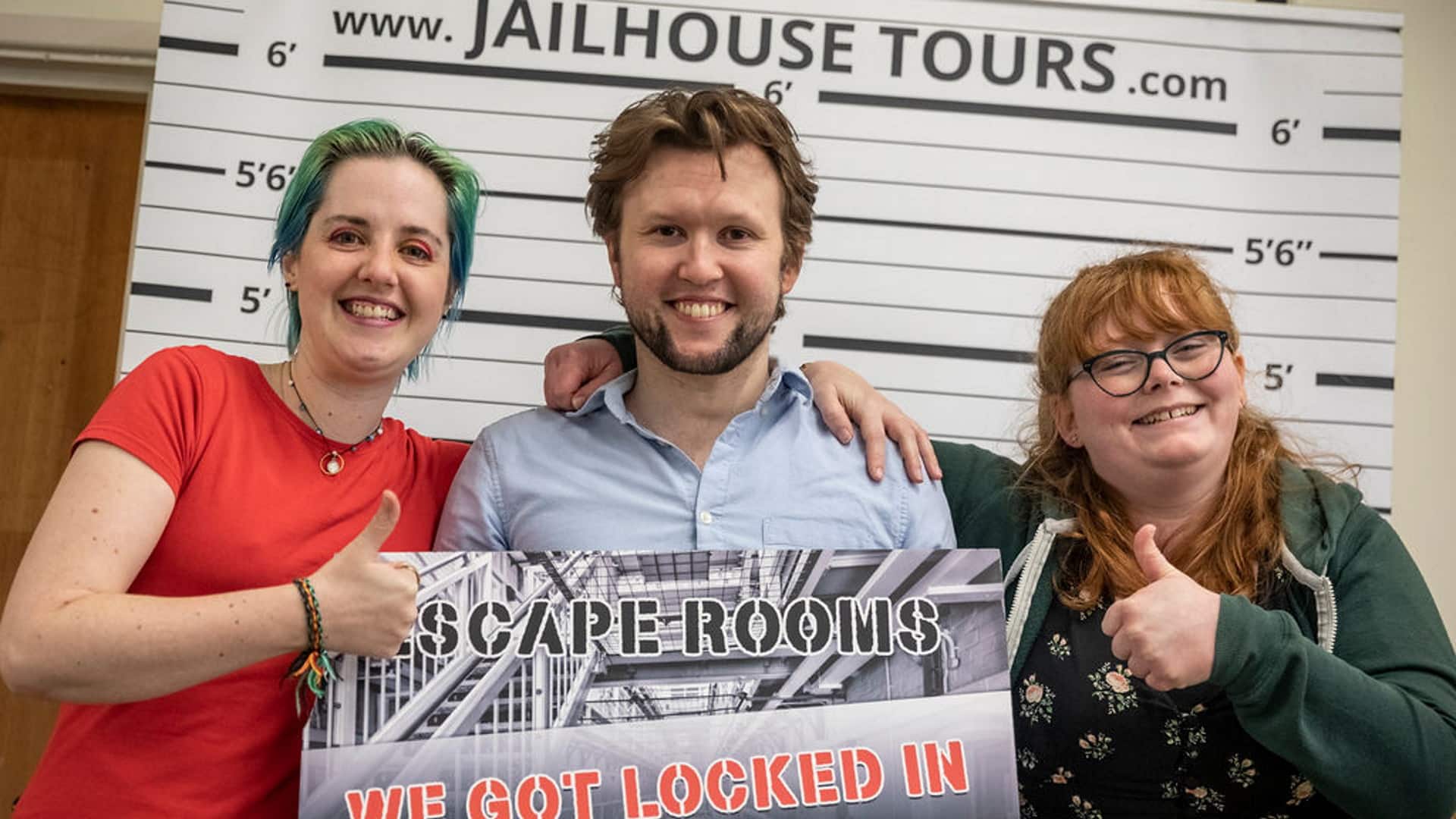 The Ultimate Sleepover
How about spending a Night Behind Bars?
This is a rare opportunity to spend 12 hours behind bars in the World's most haunted jail.
You and your friends pick a cell and get comfortable because you are in there for the night!
Shepton Mallet Prison is featured in our Amazing Places to Stay
Special Events
Shepton Mallet Prison even welcomes you to celebrate your special events with them, offering Hen and Stag packages, Charities and Recreational Groups, Team building experiences and Private parties!
Food and Drink
Built-up an appetite exploring? The on-site cafe is the perfect pit stop for hot and cold snacks and treats.
Travelling to Shepton Mallet Prison
Shepton Mallet Prison is located in the town of Shepton Mallet. There are a number of ways to get to the attraction. If you are travelling by car, head for Shepton Mallet and follow the brown tourist road signs.
Travelling by Train
The attraction is a short drive from Mendip Vale Station on the East Somerset Railway.
Search for your train tickets using Raileasy.
Nearby Accommodation
There are lots of places to stay in Shepton Mallet and the surrounding area. If you would like to explore some of the other attractions in the area then take a look at some of the wonderful self-catering cottages available from Snaptrip.
Attractions Near Me Offers
View More Discount Days Out at Attractions Near Me
Also like our Facebook page for notification of any new offers Facebook.com/AttractionsNearMe
Shepton Mallet Prison
was last modified:
June 12th, 2023
by
Dan
Related Listings
Stonehenge is a prehistoric monument in Wiltshire, England, 2 miles west of Amesbury and 8 miles north of Salisbury. No one knows the true meaning of Stonehenge although there are a number of different theories. Theories include a healing centre, a temple for sun worship, a burial site or perhaps a huge calendar? Stonehenge's ring of standing stones are set
Read more…