At Shrewsbury Prison, you can be a participant in Prison Break the world's largest escape game. The 200-year-old Victorian prison is a real, fully immersive experience. It's a perfect place to learn, explore, engage and enjoy!
Shrewsbury Prison
Shrewsbury Prison welcomes families, friends, colleagues, groups and children behind its walls to learn all about the history and heritage this momentous building has to offer, with a range of tours, activities and events to choose from.
Guided Tours
Take a guided Tours led by an ex-prison officer, who will shine a light on what life was like for prisoners, officers and visitors. Bringing the prison to life through a no-holds-barred tour of this fascinating building.
If you choose to explore the prison at your own leisure you can spend time taking in the atmospheric surroundings.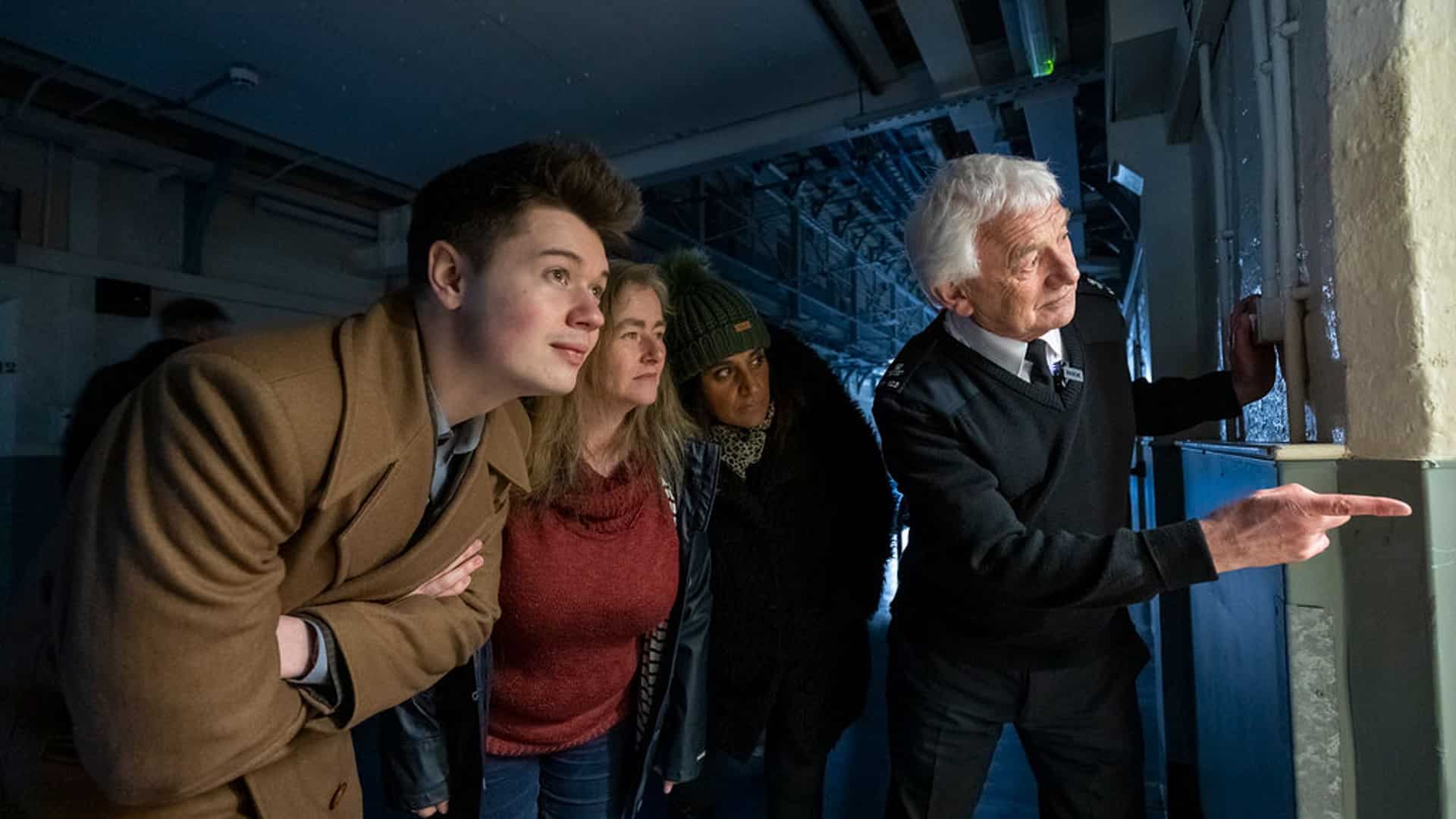 A Haunted Prison
For those brave enough, why not try a Ghost Tour in one of the world's most haunted prisons? The guides have exceptional knowledge of the ghost tales and unexplainable experiences that regularly occur.
Throughout the year professional, external organisations come in for Paranormal Investigations, more commonly known as ghost hunting. Each group bring their own unique style and experience. Every group uses state-of-the-art ghost hunting equipment to aid you in your search for the paranormal.
World's Largest Escape Game
Take part in Prison Break, the world's largest escape game. Do you have what it takes to break out of a real Prison?
Prison Break, the event, takes place in the expansive four-acre grounds of Shrewsbury Prison. It is packed full of challenges, puzzles, hidden clues, helpful prisoners and hindering officers. How will you overcome these challenges to achieve freedom?
The Ultimate Sleepover
How about spending a Night Behind Bars?
This is a rare opportunity to spend 12 hours behind bars at the number 6th Dark Tourism site in the World and one of the UK's most haunted jails.
You and your friends pick a cell and get comfortable because you are in there for the night!
Shrewsbury Prison is featured in our Amazing Places to Stay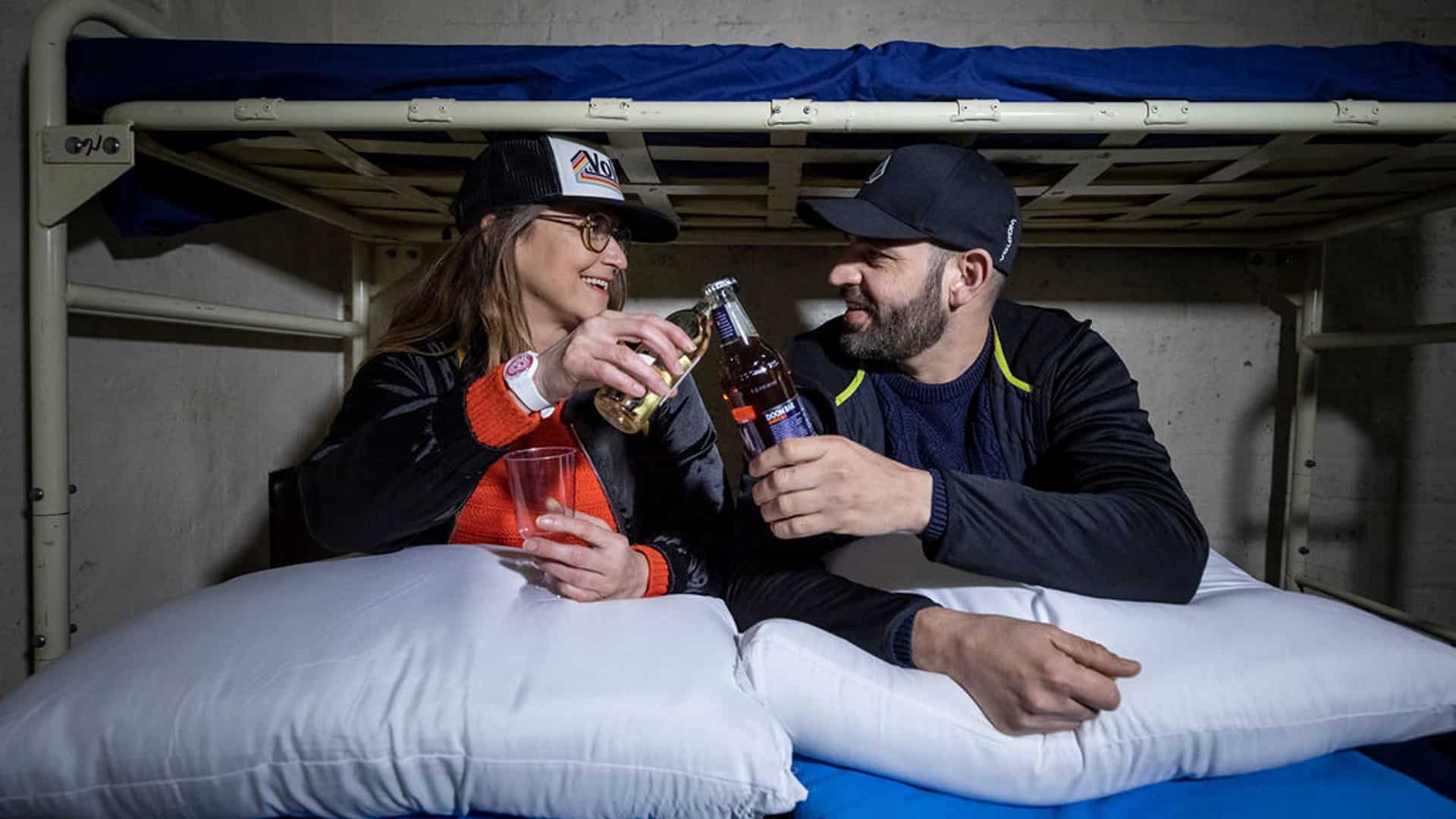 Special Events
Shrewsbury Prison welcomes you to celebrate your special events with them, offering Hen and Stag packages, Charities and Recreational Groups, Team building experiences and private parties. Choose from a number of activities including Archery Wars, iCombat Laser Games, Angel and Axe Throwing and escape rooms.
Food and Drink
Located in the heart of the Shrewsbury Prison is the prison kitchen, originally built to serve 350 prisoners 3 meals a day. Now this integral part of the prison's daily routine has been developed into the 'Shrewsbury Prison Restaurant'. A perfect pit-stop during your visit where we always offer a warm welcome, somewhere to relax and grab a bite. The restaurant is the perfect pit stop for homemade cakes, hot and cold bites and barista-style coffee.
Travelling to Shrewsbury Prison
Shrewsbury Prison is located in the town of Shrewsbury, adjacent to Shrewsbury railway station. There are a number of ways to get to the attraction. If you are travelling by car, head for Shrewsbury and follow the brown tourist road signs.
Travelling by Train
Shrewsbury Train Station is situated directly opposite the prison. Exit the station and head up the steps on the path to the left, then cross over the train tracks using the Dana bridge.
Search for your train tickets using Raileasy.
Nearby Accommodation
There are lots of places to stay in Shrewsbury and the surrounding area. If you would like to explore some of the other attractions in the area then take a look at some of the wonderful self-catering cottages available from Snaptrip.
Attractions Near Me Offers
View More Discount Days Out at Attractions Near Me
Also like our Facebook page for notification of any new offers Facebook.com/AttractionsNearMe
Shrewsbury Prison
was last modified:
June 11th, 2023
by
Dan
Related Listings
Dubbed the High Line of the UK, Manchester's first 'sky park' Castlefield Viaduct is now open as part of a pilot project, offering an opportunity to explore the viaduct's history and experience an urban park in the sky. Manchester's first 'sky park' Castlefield Viaduct is open as part of a pilot project, offering you the opportunity to explore the
Read more…