Warwick Castle is a full day out with more than 1,100 years of jaw-dropping history. The attraction features dazzling shows and attractions, heaps of gruesome history and awesome birds of prey. Warwick Castle is set in 64 acres of beautiful grounds and gardens.
History of Warwick Castle
Warwick Castle has survived the ever-changing fortunes of history. The Castle was attacked in 1264, besieged in 1642 and damage by fire in 1871. Warwick Castle remained under the stewardship of the Earls of Warwick and later the Greville Family as a private home until 1978. The property was then taken over by The Tussauds Group, which later became Merlin Entertainments Group in 2007 and remains under their guardianship today.
Major developments in the Castle's History
914
The initial Earthen Rampart was Constructed
1068
William the Conqueror builds a Motte and Bailey Fort. The Fort consisted of a large earth mound with a timber stockade around both the top and base.
1260
Stone replaced wood in the Castle Construction
1350
Caesar's Tower and Dungeon constructed
1395
Guy's Tower is completed, reaching a height of 39m
1450
Gatehouse and Barbican are completed
1540
Enhancements are made to the Castle. These improvements include a new roof for the kitchens, reinforcement of the south front, the building of Spy Tower and an extension to the State Rooms in preparation for a visit from Queen Elizabeth I.
1750
Lancelot 'Capability' Brown is commissioned to landscape the Castle gardens
1763
State dining room completed by leading English craftsmen
1786
Conservatory built by local mason, William Eborall
1871
Fire damaged the Castle's Great Hall
1890
The island was used to keep a selection of animals. The animals included Japanese deer, a flock of Chinese geese, an emu, assorted racoons, an ant bear and a baby elephant. The Mill was converted to an electricity generating plant, providing electric lighting for the castle.
1978
In November 1978, Warwick Castle was sold to The Tussaud's Group
1982
The Tussaud's Group introduce their first attraction within the Castle – The Royal Weekend Party
1986
The Victorian Rose Garden is opened by HRH The Princess of Wales after being restored back to its original design
1994
The Tussaud's Group introduce the multi-million pound Kingmaker attraction, in the mediaeval undercroft
2000
To mark the Millennium, The Armoury is refurbished and the 'Death or Glory' attraction opens. This attraction tells the stories of battles over the centuries, as well as hosting events including Jousting Knights and Christmas Festivals.
2001
Special Events are introduced, including Jousting Nights and The Christmas Festival
2002
Following extensive renovation, The Castle Mill & Engine House are opened
2004
Using a mix of live actors and atmospheric sound, visual and light effects the story of Sir Fulke Greville's tragic murder is recreated. Warwick Castle's famously haunted Ghost Tower gets a terrifying fear infusion with Warwick Ghosts – Alive!
2005
The World's largest trebuchet arrived at Warwick Castle, measuring 18 metres high and weighing in at 22 tonnes
2007
The Dream of Battle attraction opens
2009
The Castle Dungeon opens and is a truly horrific experience detailing the darkest, scariest and bloodiest times throughout the Castle's history
2010
The Princess Tower opens in its new location
2011
The Arthurian legend is brought to life with the opening of Merlin: The Dragon Tower
2013
Four never-before-seen rooms are opened for the first time as part of Warwick Castle Unlocked. The ancient rooms shed light on the defining chapters in Warwick Castle's past to reveal tales of battle, siege, murder, power struggles and hauntings
Things to do at Warwick Castle
There are lots to do for all the family at Warwick Castle including:
* The Time Tower immersive multimedia experience
* Birds of prey, jousting and archery demonstrations
* The UK's first Horrible Histories Maze
* Incredible panoramic views from the top of the tallest tower
* Experience preparations for battle
* Get a soldier's eye view from beneath a battle helmet
* A visit to the lavishly decorated State Rooms
* Watch as a household prepares for a Victorian party
* Discover how electricity was generated over 100 years ago to light up the Castle
* Warwick Castle tickets also include entry to the Castle's 64 acres of beautiful grounds
Pre-book your tickets using the Attractiontix website.
Coach House Family Restaurant
The newly refurbished Georgian Coach House Restaurant is situated within the Stables Courtyard. The Family-friendly restaurant offers a great selection of food and drink. If you're really hungry, start your day with a Knight's breakfast, alternatively enjoy a Costa coffee with eggs benedict. Lunch offerings include traditional fish and chips, a roasted chicken quarter or a hearty burger.
The Castle Dungeon
For an additional price on the day, you can visit The Castle Dungeon. Featuring a spine-chilling set of live actors, shows and spectacular special effects. This 50-minute experience is so scary, it's strictly over-10s only.
Attractions Near Me – Featured Offers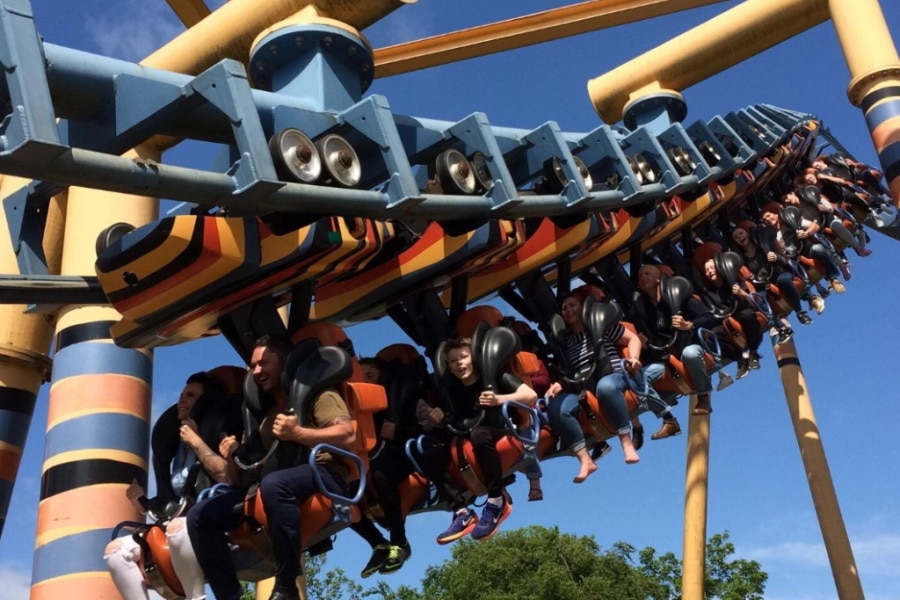 View All News and Active Offers
View All News and Active Offers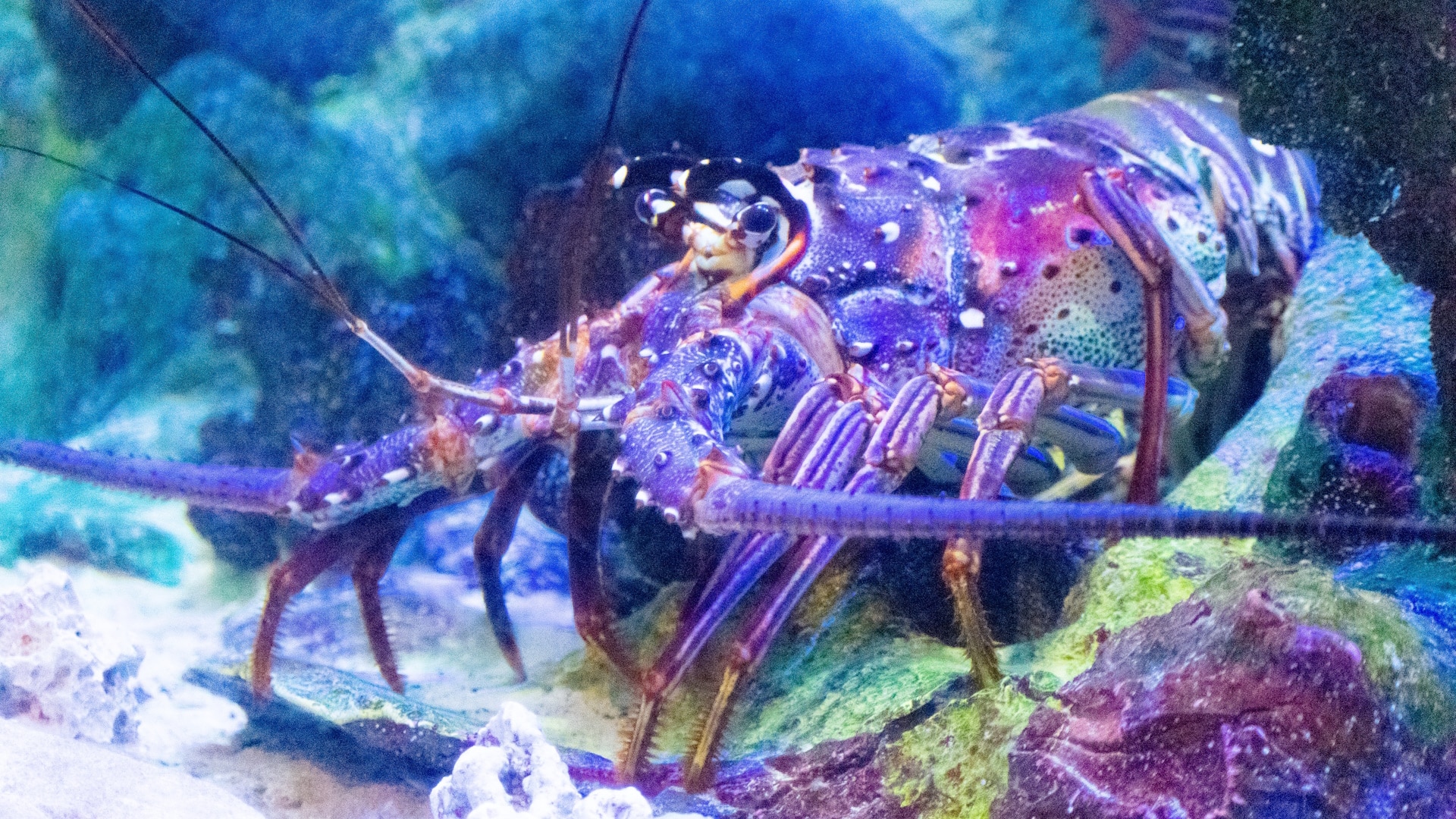 Half-Price Family Pass for Whitby's New Marine Discovery Centre 5/5 (1) 5/5 (1)
Half-Price Family Pass for Whitby's New Marine Discovery Centre
5/5
(1)
5/5
(1)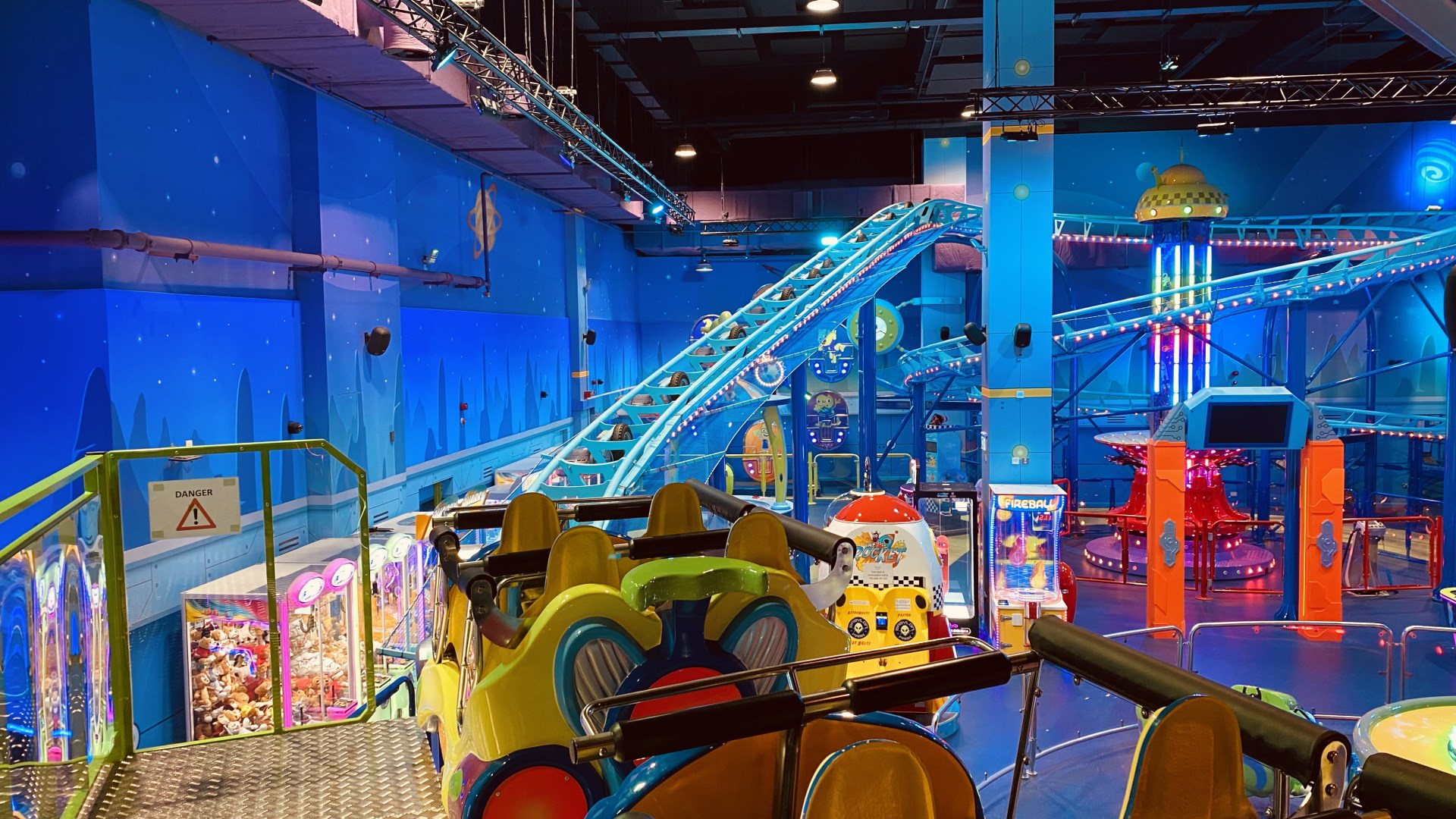 Babylon Park Discount Unlimited Rides and Games Passes 5/5 (4) 5/5 (4)
Babylon Park Discount Unlimited Rides and Games Passes
5/5
(4)
5/5
(4)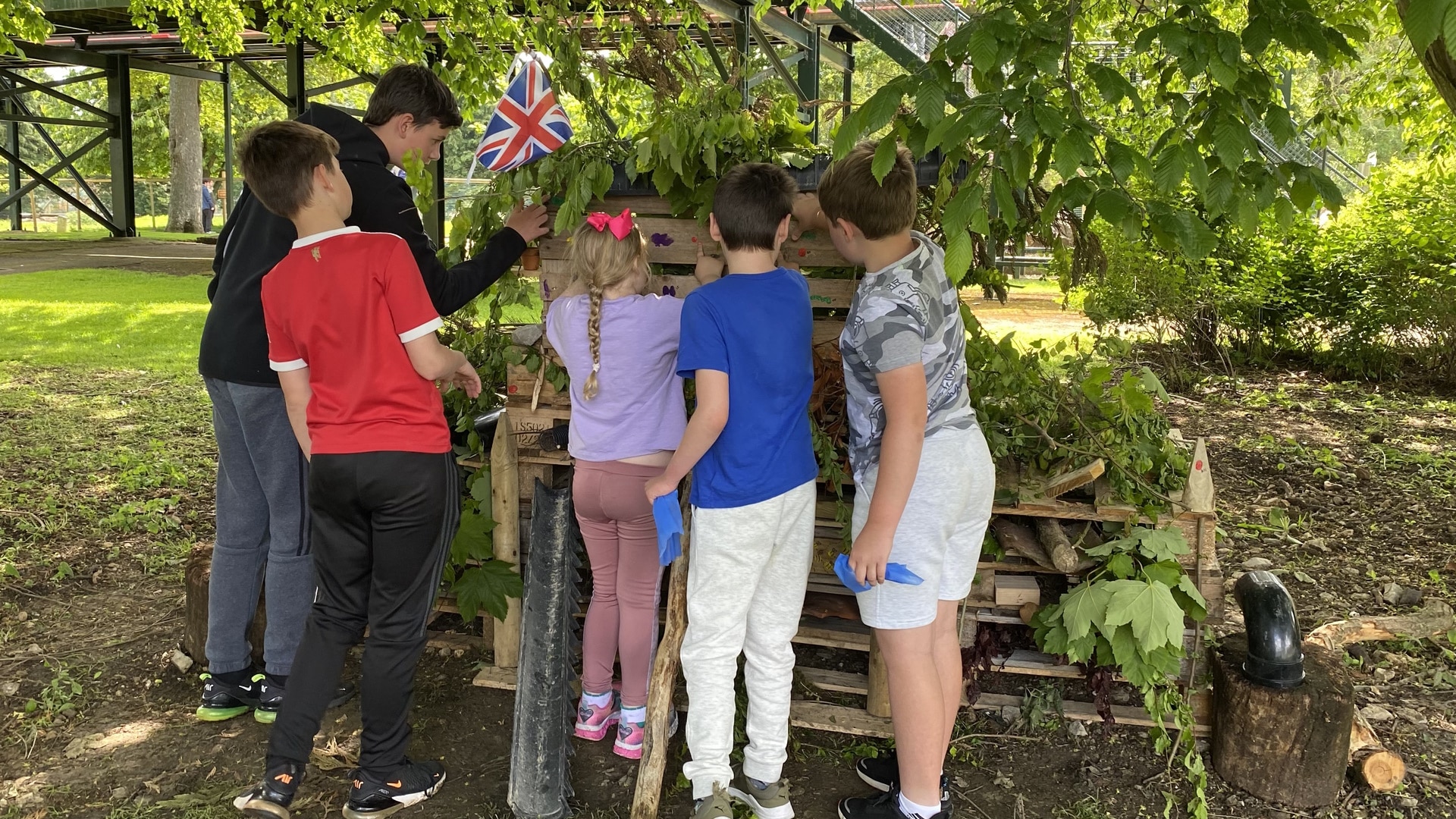 101 Activities for Families 5/5 (5) 5/5 (5)
101 Activities for Families
5/5
(5)
5/5
(5)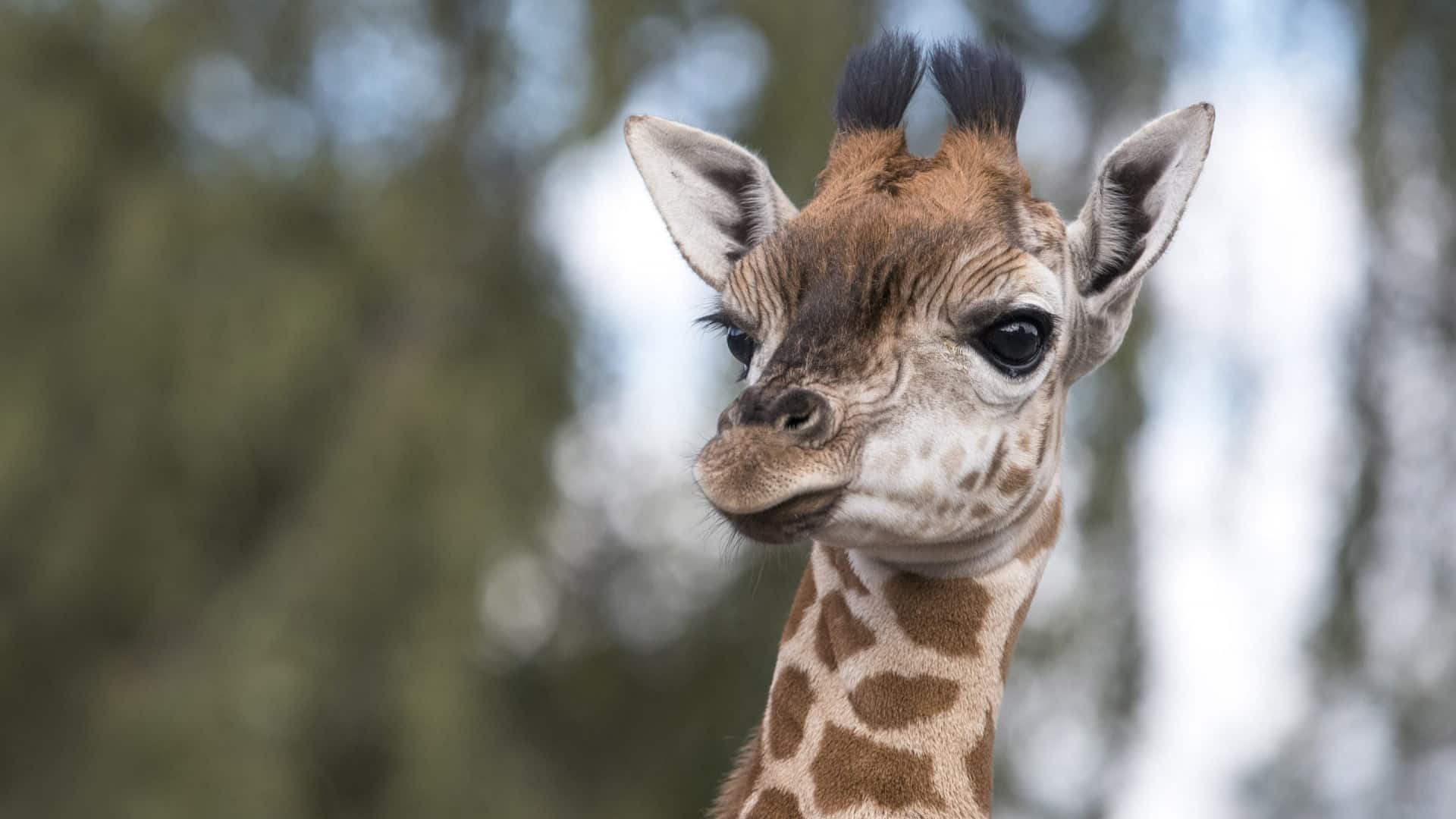 Free Return Visits to West Midland Safari Park 5/5 (6) 5/5 (6)
Free Return Visits to West Midland Safari Park
5/5
(6)
5/5
(6)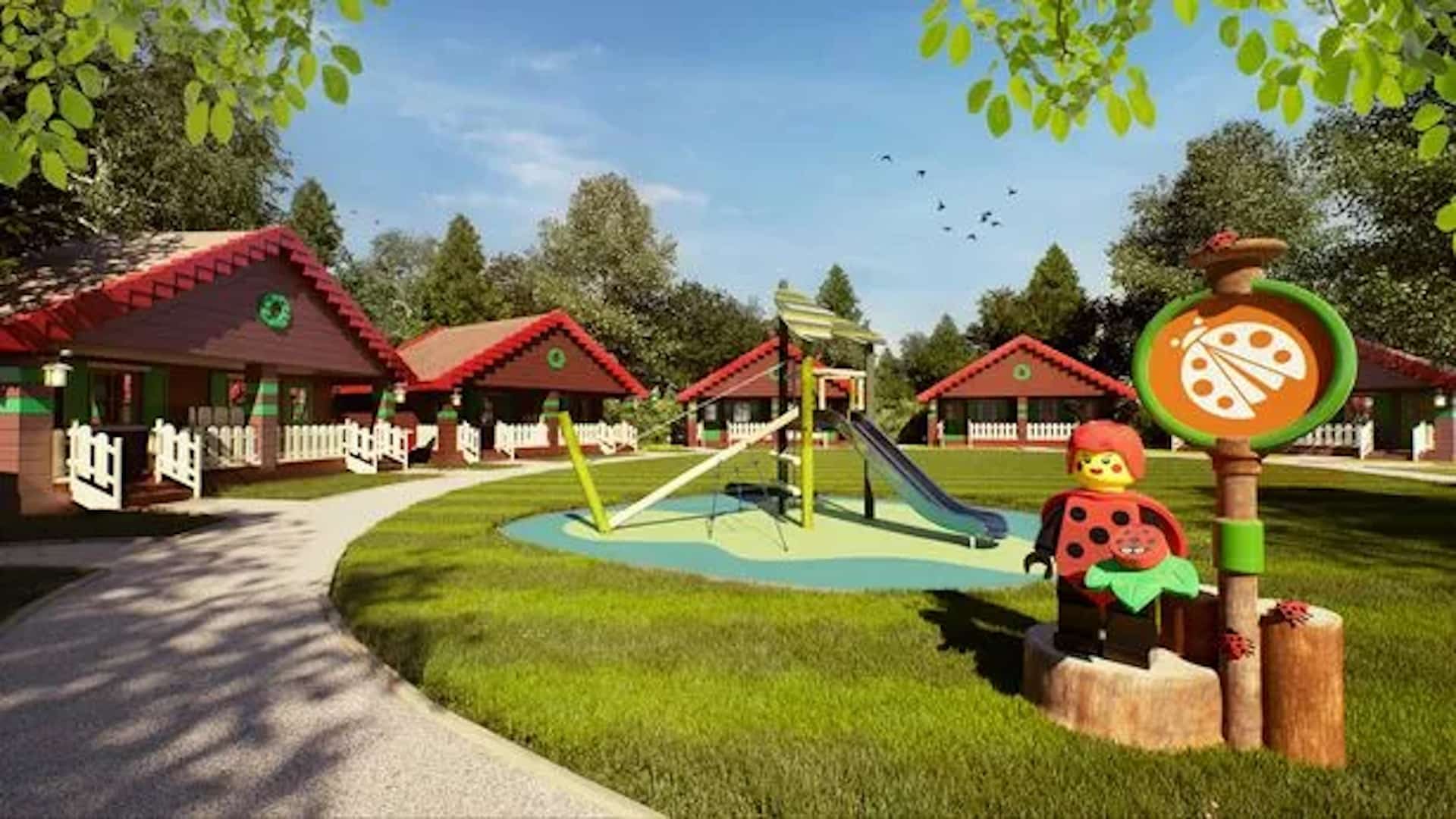 Be Amongst the First to Experience the new LEGOLAND Woodland Village 5/5 (5) 5/5 (5)
Be Amongst the First to Experience the new LEGOLAND Woodland Village
5/5
(5)
5/5
(5)
Admission Prices and Offers
Warwick Castle is part of the Merlin Entertainments group of attractions, meaning that vouchers are regularly available offering 2 for 1 entry. Merlin Annual pass holders get free entry to Warwick Castle in addition to a number of other Merlin attractions. Buy tickets directly from the official Warwick Castle website for some of the best prices online.
Travelling to Warwick Castle
Situated in Warwickshire, the Midlands, the town of Warwick lies at the heart of Britain's motorway network, with easy access from London and Birmingham. Warwick Castle is well signposted, and less than two miles from junction 15 of the M40. There are a number of ways you can get to the attraction. There is also lots of accommodation available nearby.
Travelling by Train
Warwick Station is approximately one mile from the Castle. A direct service into London Marylebone (1 hour 45 minutes) or Birmingham Snow Hill is available. Search for your train tickets using Raileasy.
Nearby Accommodation
There are lots of places to stay in Warwickshire. Warwick Castle offer on-site accommodation, visit the official website for details.  If you only planning on visiting the attraction for one day and would like to explore some of the other attractions in the area then take a look at the self-catering cottages near Warwick Castle available from Snaptrip.
Enjoy the best things to see in Warwick with a plan including
Warwick Castle
Attractions Near Me Offers
View More Discount Days Out at Attractions Near Me
Also like our Facebook page for notification of any new offers Facebook.com/AttractionsNearMe
Warwick Castle
was last modified:
August 28th, 2023
by
Dan
Related Listings
At Shrewsbury Prison, you can be a participant in Prison Break the world's largest escape game. The 200-year-old Victorian prison is a real, fully immersive experience. It's a perfect place to learn, explore, engage and enjoy! Shrewsbury Prison Shrewsbury Prison welcomes families, friends, colleagues, groups and children behind its walls to learn all about the history and heritage this
Read more…