Ignite imaginations with a trip to Magna Science Adventure Centre for a hands-on family day out. Set in gigantic and awe-inspiring former steelworks, it's a place guaranteed to amaze.
Magna Science Adventure Centre
Housed in a former steelworks and packed with interactive exhibits and fascinating displays exploring the wonders of science and technology. There are over 100 exciting hands-on activities to discover. Children will love splashing in the water, operating a real digger, feeling the heat of a fire tornado and even exploding a rock face.
The Big Melt
The awesome Big Melt Show brings the story of steelmaking to life. Discover South Yorkshire's steel making heritage in a thunderous pyrotechnic and audio display demonstrating the power of the steelmaking process.
Aqua-Tek
Think summertime, think AQUA-TEK! On warmer days you may wish to bring a swimming costume, and always be sure to bring a towel and a change of clothes. Aqua-Tek is one of the UK's largest outdoor water play zones and suitable for children of all ages. Create a splash with the features on offer including cannons, spray arches, dumping buckets and water wheels. However, be warned – you are going to get wet, wet, wet as you spray, mist and squirt your way around.
Sci-Tek
SCI-TEK is an outdoor adventure offering big fun, Magna-style. Specially designed to let children of all ages learn through play, featuring spinning bowls, tilted roundabouts, twisted slides, rockets and castles. Everything you need to spark the imagination and get active!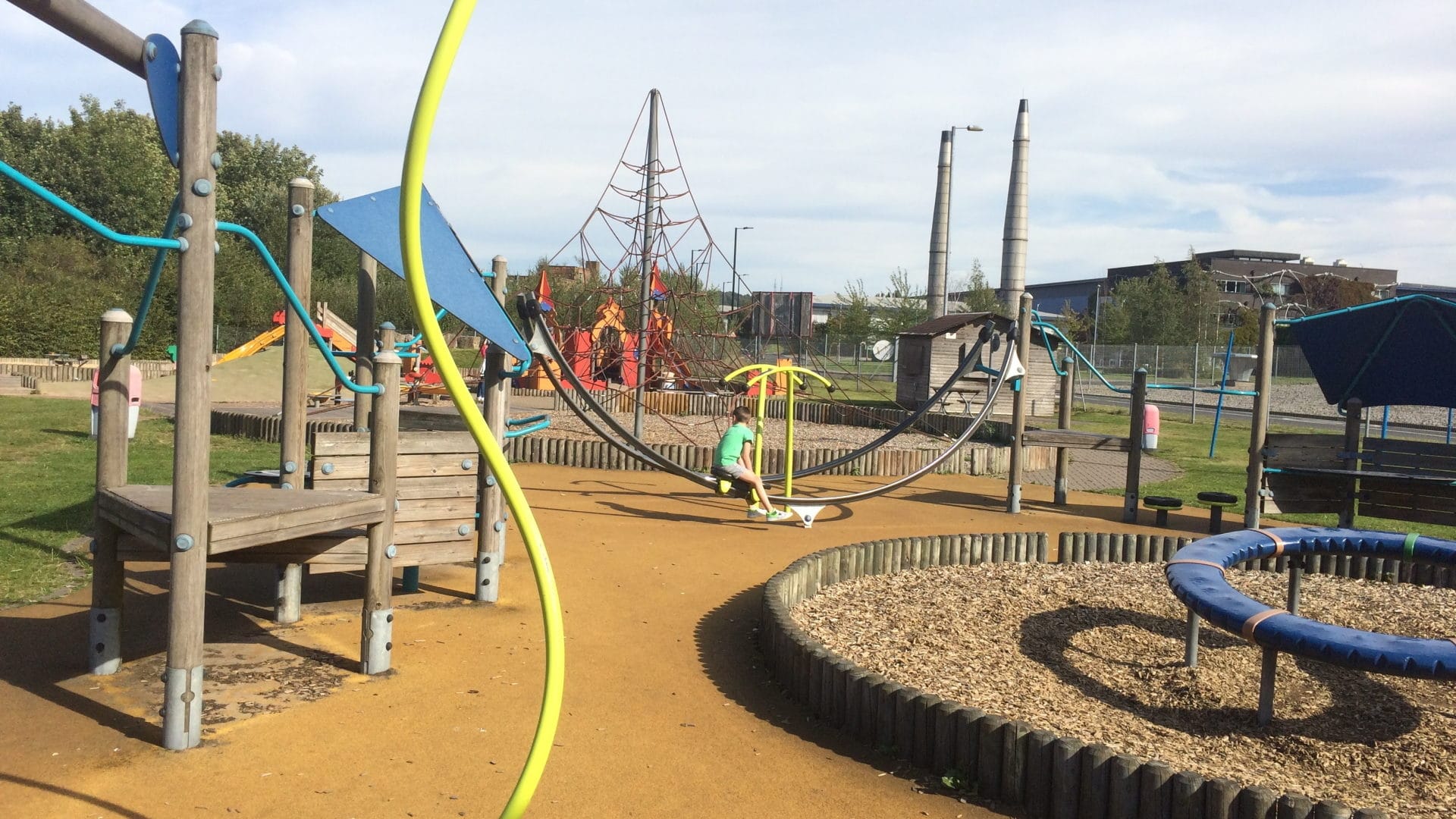 Magna Science Adventure Centre
Magna Science Adventure Centre is a hands-on experience packed with interactive exhibits. Explore the wonders of science and technology in the four pavilions – Air, Earth, Fire and Water. Set in the vast, former Templeborough steelworks you may want to keep your coat on as it can get a little cold. The fun continues outside in the huge adventure playground and summertime splash park.
The Four Pavilions
The steel industry of South Yorkshire has its roots in Roman times when iron was made from rocks extracted from the EARTH. FIRE was used to smelt the iron ore and AIR was needed for combustion. The local rivers provided WATER for cooling and later powering machinery. The steel industry grew to dominate the area in the 19th and 20th centuries.
The four themes of AIR, EARTH, FIRE and WATER are the inspiration for Magna's interactive pavilions.
Air Pavilion
High up in the building a translucent airship seems to hang in the rafters. We can't see it, smell it or taste it. We need it to breathe. There are over 5,000 million, million tonnes of air on Earth. Create patterns with air cannons, feel the wind, play with a tornado and explore how sound is made, discover Air.
Earth Pavilion
Blast it, dig it and rock your way around Earth. Below ground, the Earth Pavilion is filled with hands-on games, some real-life JCBs, rock sorters and a quarry face to explode. This immersive experience is great role play for kids – they can control machinery, move some rocks and get a taste for a bit of manual work!
Fire Pavilion
Create a blaze with an awesome fire tornado. Melt steel with a model electric arc furnace, feel the flow of heat, shape crystals, and explore how heat causes change.
The Fire Tornado
See the awesome fire tornado in action in the fire Pavillion at Magna Science Adventure Centre.

Water Pavilion
Water. We drink it. Wash in it. Swim in it and life on Earth depends on it. It's 60% of our body weight and covers 70% of the Earth's surface. Housed in a giant steel wave, interactive exhibits explore the astonishing world of water. A huge, steel water wheel seems to power the pavilion. You can squirt and spurt, jet and get wet. Flush yourself away in the Water Pavilion!
A Great Day Out
Magna Science Adventure Centre is set in the former Templeborough steelworks in South Yorkshire. It is a vast building, a third of a mile long and 150 feet high. Four pavilions house over 100 hands-on exhibits themed on Air, Earth, Fire and Water, the 'elements' needed for making steel, where you can discover science, technology and the region's industrial heritage. The spectacular Big Melt Show re-creates the story of the steelworks and fabulous outdoor play facilities make for a great day out.
Admission Prices and Offers
You can purchase tickets in advance from the official Magna website and also keep an eye on our offers page for great savings on Magna Science Adventure Centre Tickets.
Travelling to Magna Science Adventure Centre
The attraction is located on Magna Way, Rotherham, S60 1FD. When approaching from the M1 exit at Junction 33 if you are travelling from the south and Junction 34 if you are travelling from the north. Magna is one mile from Meadowhall Shopping Centre.
Travelling by Train
If you are travelling by train, the most convenient train stations to use are Rotherham Central, Sheffield and Meadowhall. From either of these stations, take the bus service direct to Magna. From Sheffield station walk to the Interchange (about 4 mins) to catch the bus. From Rotherham Central, turn right out of the station into the bus station and take the bus. Search for your train tickets using Raileasy.
Travelling by Bus
There is a bus stop right outside Magna and it is only a 5-minute journey from Meadowhall Interchange.
Nearby Accommodation
Why not turn your visit to Magna into a mini-break in beautiful South Yorkshire. The attraction is located close to many fantastic hotels and accommodation options ranging in style, star rating and price.
Check our dedicated accommodation page for more ideas on places to stay or view self-catering cottages available from Snaptrip.
Attractions Near Me Offers
For the best deals and Discount Days Out visit our Offers page Attractions Near Me
Also, like our Facebook page for notification of any new offers Facebook.com/AttractionsNearMe
Magna Science Adventure Centre
was last modified:
November 26th, 2023
by
Dan
Related Listings
The Yorkshire Air Museum and Allied Air Forces Memorial is one of the largest independent museums of aviation in the United Kingdom. The museum is located on the former site of RAF Elvington in North Yorkshire, a World War II airfield used extensively by Allied bomber crews. An Fun and Educational Family Day Out Yorkshire Air Museum are passionate
Read more…
The York Castle Museum was founded by Dr John Kirk in 1938, a doctor from Pickering, North Yorkshire. The museum showcases his extraordinary collection of social history reflecting everyday life in the county. Travel back in time at one of the museum's most popular displays, Kirkgate, a reconstructed Victorian street. York Castle Museum Exhibitions The York Castle Museum is
Read more…
JORVIK Viking Centre takes visitors back in time to discover the Return of the Vikings to York. The attraction is located on the site of one of the most famous and astounding discoveries of modern archaeology. Jórvík is the Old Norse name for the city of York. Be transported over 1,000 years back in time The year is AD960
Read more…
The National Railway Museum is home to over 300 years of history and over a million wonderful objects. Discover how Railways changed the World. Marvel at railway legends including Mallard which holds the world steam record speed of 126 mph. Watch engineering work in progress in the Workshop, browse the object-filled Warehouse, and let off steam in the outdoor play
Read more…
As the city of Eboracum, York was one of the most important settlements in Roman Britain. In the city centre, you will find the Roman Bath public house whose cellar is home to one of the city's oldest attractions, the 2,000-year-old Roman Bathhouse. York's Hidden Secret Step underground to see the remains of Roman York or Eboracum as it
Read more…