Adventure Island, formerly known as Peter Pan's Playground, is a free-admission amusement park in Southend-on-Sea. The Theme Parks headline attraction is the Rage roller coaster which features a vertical lift hill with a steeper-than-vertical first drop.
Adventure Island
Adventure Island offers a wide selection of rides and attractions catering for all ages, their free admission policy lets you enjoy your day, your way. Adventure Island has lots to offer all the family but they are probably most well known for their thrilling and creative selection of rides. The park appeals to all ages, no matter whether you want the exhilarating breathlessness of their signature roller coaster Rage, or the simple pleasures of the helter-skelter, one of the oldest and most beloved rides in the park.
Free Entry
The Southend theme park is free to enter with a wristband required if you want to enjoy the rides. Children under 1.2 metres also receive free adult accompaniment on the rides, which means that parents can ride for free.
Extreme Rides
Riders above 1.2m can enjoy unlimited access to all the extreme thrill rides within the park. Highlights include Axis, Rage Roller coaster, Skydrop and Tidal Wave Waterslides. There is also a selection of high-speed spinning rides in this category, these include The Dragons Claw, Vortex and Time Machine.
Family Friendly Rides
Riders between 1.0m and 1.2m can enjoy family-friendly rides including roller coasters such as Barnstormer, Mighty Mini Mega and Green Scream. There is also a good selection of other rides in this category including a pirate ship, a twister and Over the Hill 2: Spooksville ghost train. Children under 1.2 metres also receive free adult accompaniment on the rides, which means that parents can ride for free.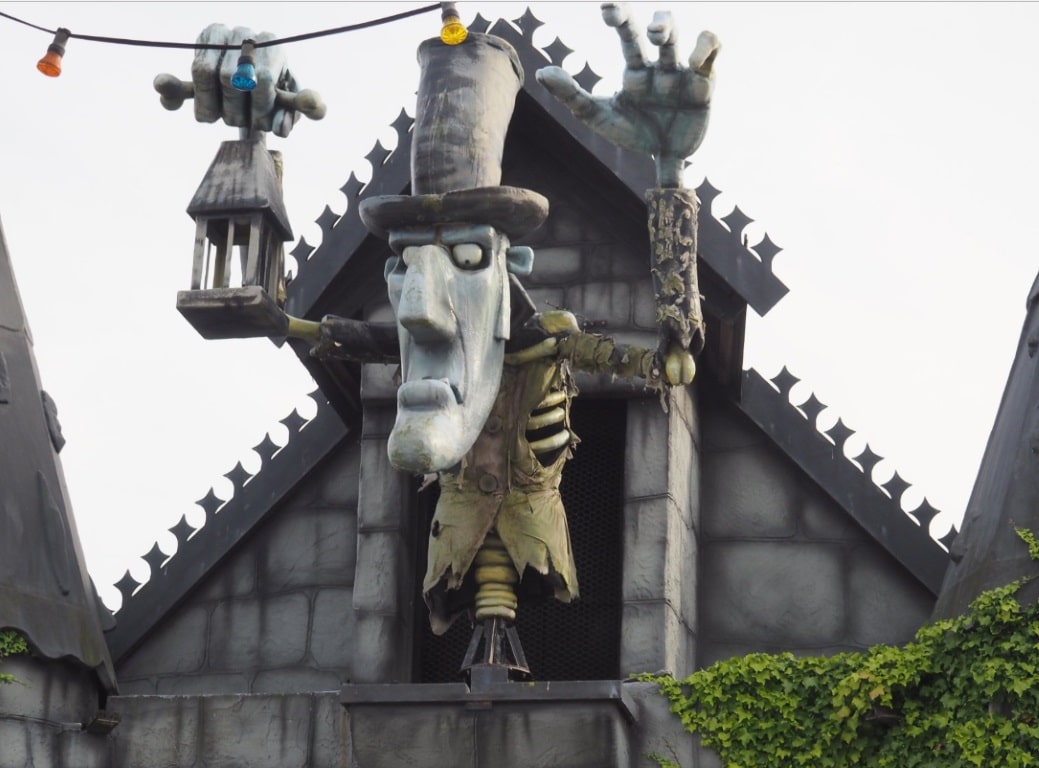 Children's Rides
Riders below 1.0m can enjoy numerous rides across the park including Adventureville, Big Wheel, Jumping Jolly Rogers and much more. Children under 1.2 metres also receive free adult accompaniment on the rides.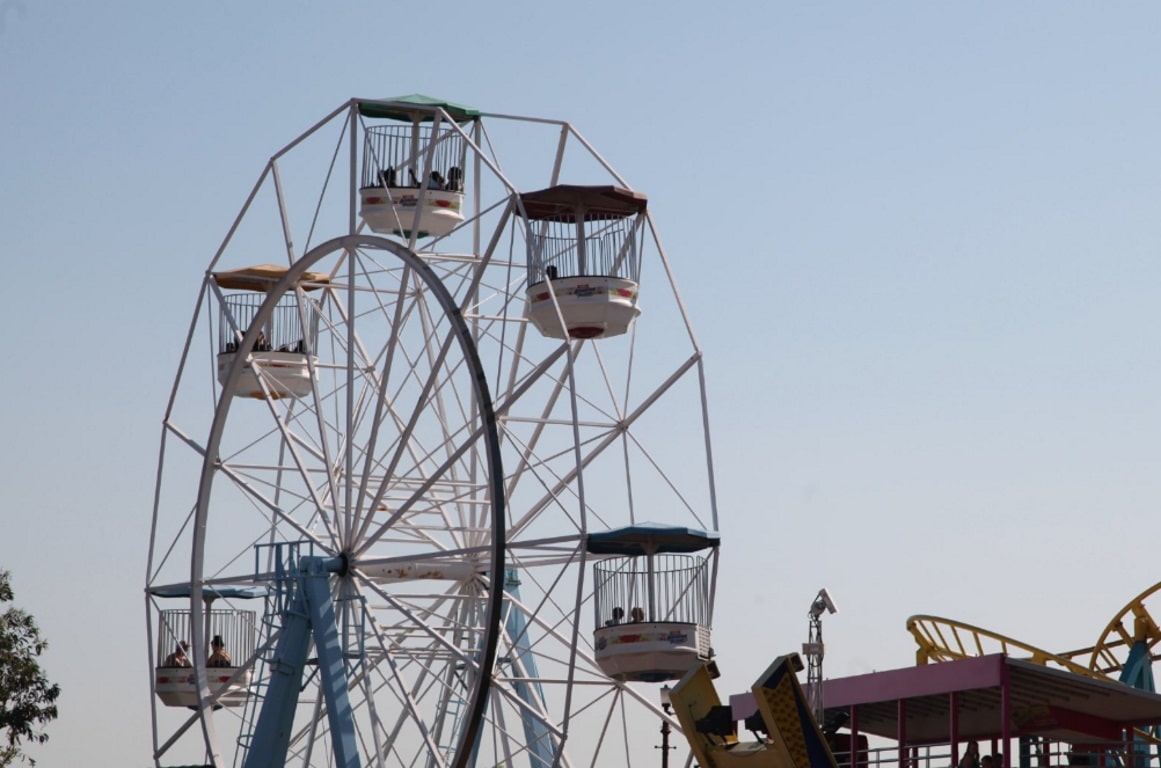 Food and Drink
There are a wide range of restaurants, cafes and bars across the park catering for every taste from Candy Floss to Ciabattas, Pancakes to Pizzas. If you want to bring food from home, you are welcome to tuck into your own culinary creations at one of the designated picnic areas.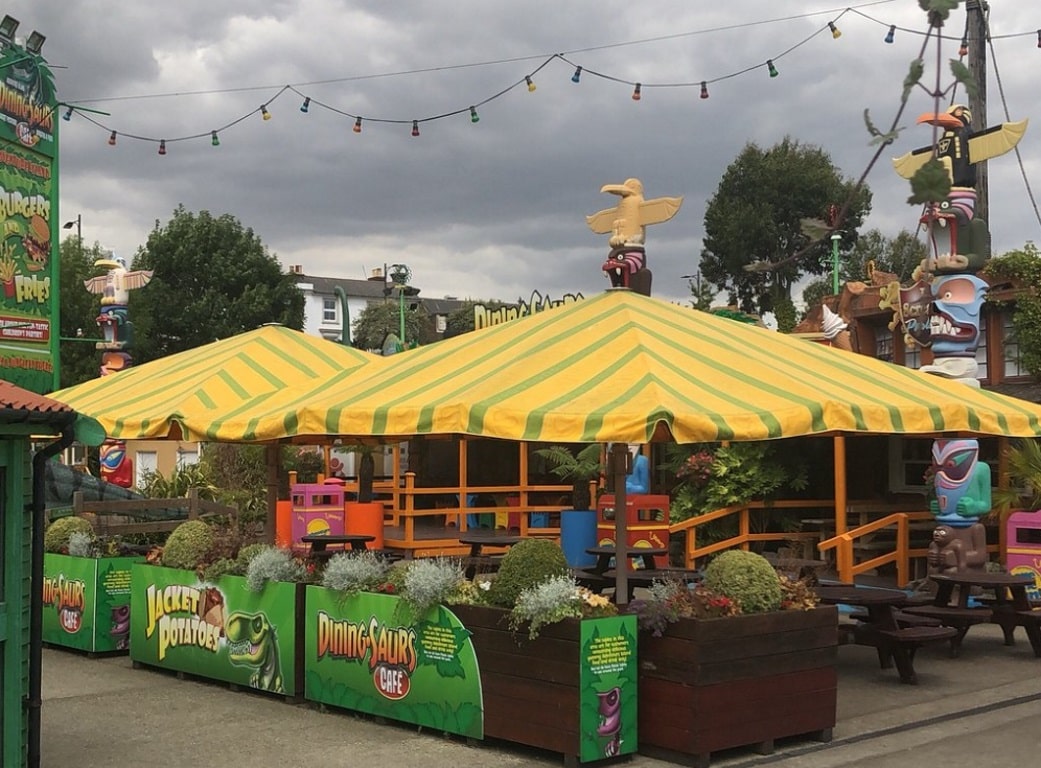 Sea Life Adventure
For big savings, upgrade your Adventure Island wristband to include Sealife Adventure. It is less than a 10-minute walk to the Sealife Adventure where you can view a wide range of exhibits from sharks to seahorses, starfish to stingrays. The themed displays are both entertaining and educational.
Travelling to Adventure Island
Adventure Island is located in Southend-on-Sea, there are a number of ways to get to the attraction. If you are travelling by car, take either Junction 29 (A127) or Junction 30 (A13) off the M25 and head eastwards towards Southend-on-Sea. As you approach Southend-on-Sea, Adventure Island is clearly marked on the brown tourist road signs. Adventure Island does not have a dedicated car park, but the majority of the car parks in the town are council run, and it is just a small fee to leave your car for the day.
Travelling by Train
Adventure Island is just a short 5-minute walk from Southend Central station. Walk out of the station and once you get to the high street, turn right and walk towards the seafront and the colourful rides of Adventure Island.
Search for your train tickets using Raileasy.
Nearby Accommodation
There are lots of places to stay in Southend-on-Sea and the surrounding area. If you only planning on visiting the park for one day and would like to explore some of the other attractions in the area then take a look at some of the wonderful self-catering cottages available from Snaptrip.
Attractions Near Me Offers
View More Discount Days Out at Attractions Near Me
Also like our Facebook page for notification of any new offers Facebook.com/AttractionsNearMe
Adventure Island
was last modified:
November 24th, 2023
by
Dan
Roller Coasters
Rage is located at Adventure Island a free-admission amusement park in Southend-on-Sea. The Parks headline attraction features a vertical lift hill with a steeper-than-vertical first drop. Rage at Adventure Island With its pink and yellow paintwork, Rage can be seen from miles around, acting as a beacon pointing the way to Adventure Island. The entrance to the ride slices
Read more…
Related Listings
Enjoy an action-packed day out at Diggerland Kent, the perfect destination for family fun and thrills. Guests of all ages can ride, drive and operate real diggers! The Ultimate UK Adventure Theme Park Experience Diggerland is the only place where both children and adults can ride, drive and operate real diggers, dumpers and other full-size construction machinery. It is
Read more…