Set in a 375-acre site in the North Yorkshire countryside Flamingo Land Resort provides great days out, fantastic short breaks and truly memorable holidays!
Rides and Attractions at Flamingo Land Resort
Flamingo Land Resort offers something for all the family, combining an extensive Theme Park experience with Yorkshire's favourite Zoo. The Park also has a fully-featured Resort Village. The North Yorkshire Theme Park and Zoo, which is often referred to as Flamingoland features over 50 rides and attractions, appealing to all members of the family. The 375-acre site includes ten thrilling roller coasters and two water rides.
Roller Coasters
Rides and Attractions
Zoo
Flamingo Land Half-Price Family Tickets
Be amongst the first to know when Flamingo Land Half-Price Family Tickets and more great offers become available. Either subscribe to our newsletter or follow our Facebook Page to stay informed. View the current Flamingo Land Offers.
Amazing Roller Coasters
The park offers an amazing lineup of roller coasters including 'Sik' an £18m 10 inversion roller coaster and Velocity, the UK's first and only motorbike launch coaster.
Experience the fantastic £18m Thrill Ride which features 10 inversions and only lap bars.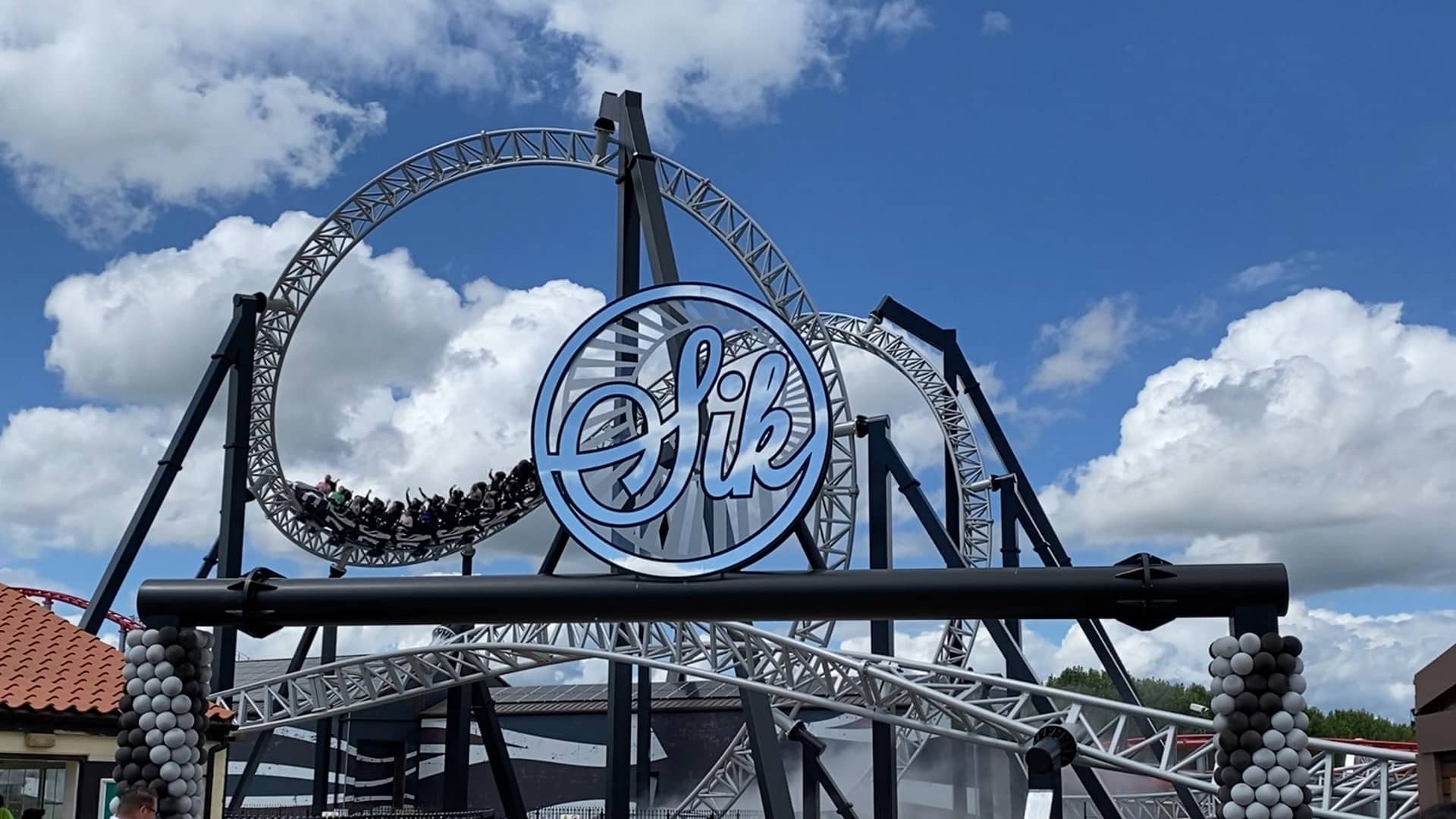 Velocity is a high-speed thrill ride that uses a hydraulic launch to Accelerate riders from 0-60mph in just 2.8 seconds, before racing through over 2000 feet of hairpin turns, dramatic inclines and spine-tingling falls. The ride features a unique restraint design created specifically for Flamingo Land Resort, leaving your upper body to move freely.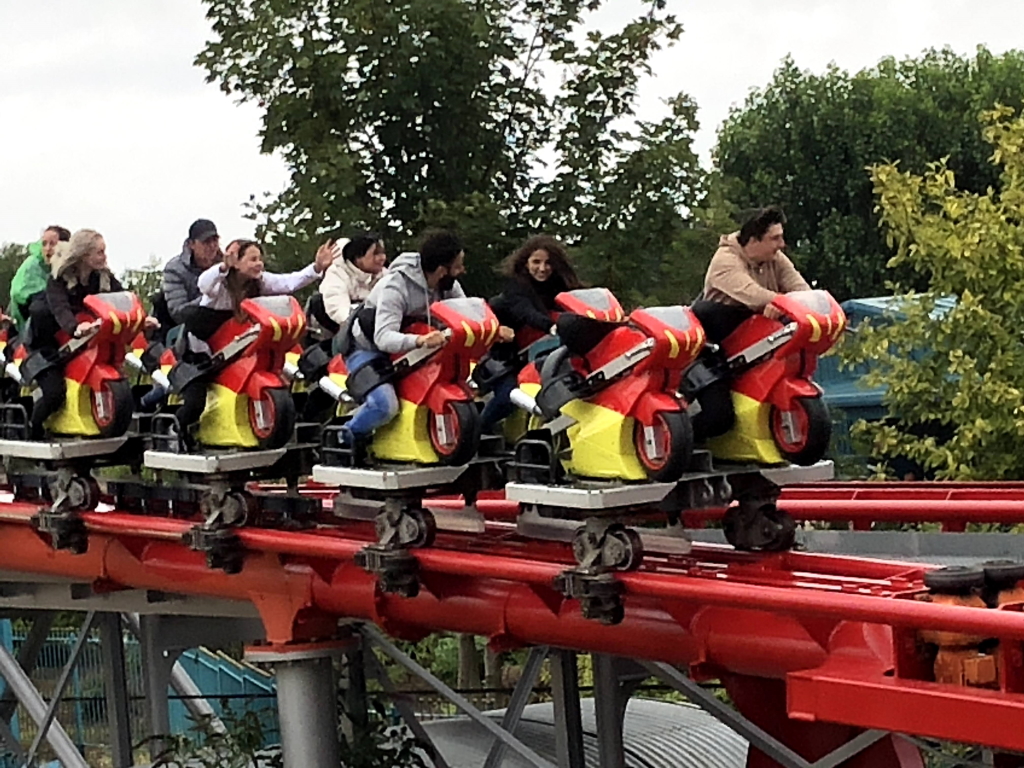 Kumali features a unique custom layout and a breathtaking top speed of 56mph. Featuring a total of four inversions, riders experience up to 4.7g. The ride features an 87-foot tall loop, 55-foot Zero-G roll, a Cobra Roll and Boomerang, which is suspended over a lake at a height of 75 feet.
Mumbo Jumbo is not a particularly fast roller coaster, its excitement comes from the way it defies gravity. Examples of this include its beyond-vertical 112-degree drop and its abnormal banking. The ride features an "outside" turn, meaning you bank to the left whilst turning right, this is the opposite of a banked corner that you find on most standard roller coasters.
In order to experience Hero, riders climb a small ladder into a cage in a standing position and are then tilted forward into a horizontal position to give the sensation of flying. The roller coaster features a unique spiral lift hill that raises the carriage and its riders to a height of 20 metres.
Family Friendly Roller Coasters at Flamingo Land Resort
In addition to the large thrilling roller coasters, Flamingo Land Resort also offers family-friendly versions too. Zooom is a fun family ride where riders travel onboard model aeroplanes. Twistosaurus is a relatively tame family spinning roller coaster located in the Dino Stone Park section of the Theme Park. Other family-friendly roller coasters include Runaway Mine Train, Dino Roller and Go Gator.
Additional Rides and Attractions
Flamingo Land has a great lineup of rides and attractions to satisfy every member of the family.
Popular rides include the Lost River Ride, Flip Flop and the Voodoo Pirate Ship ride. Cliff Hanger is the highest drop tower and the only S&S Combo Tower in the UK, learn more bout this great ride and many more of the attractions at the North Yorkshire theme park in our Top 10 Flamingo Land Secrets.
Younger guests are also well catered for with a wide selection of rides and attractions including Mischief Mansion, Flamingo 1, Balloon Race and many more.
Family Friendly Attractions
Dino Stone Park, a prehistoric dinosaur-themed land features five rides including the high-altitude star flyer ride, 'Pterodactyl' and a spinning family roller coaster 'Twistosaurus'. Muddy Duck Farm includes a Children's Tractor Ride, Wacky Races and Mischief Mansion.
Flamingo Land offers a good selection of children's play areas including Peter Rabbits playground and Children's Planet which combines play and animal enclosures.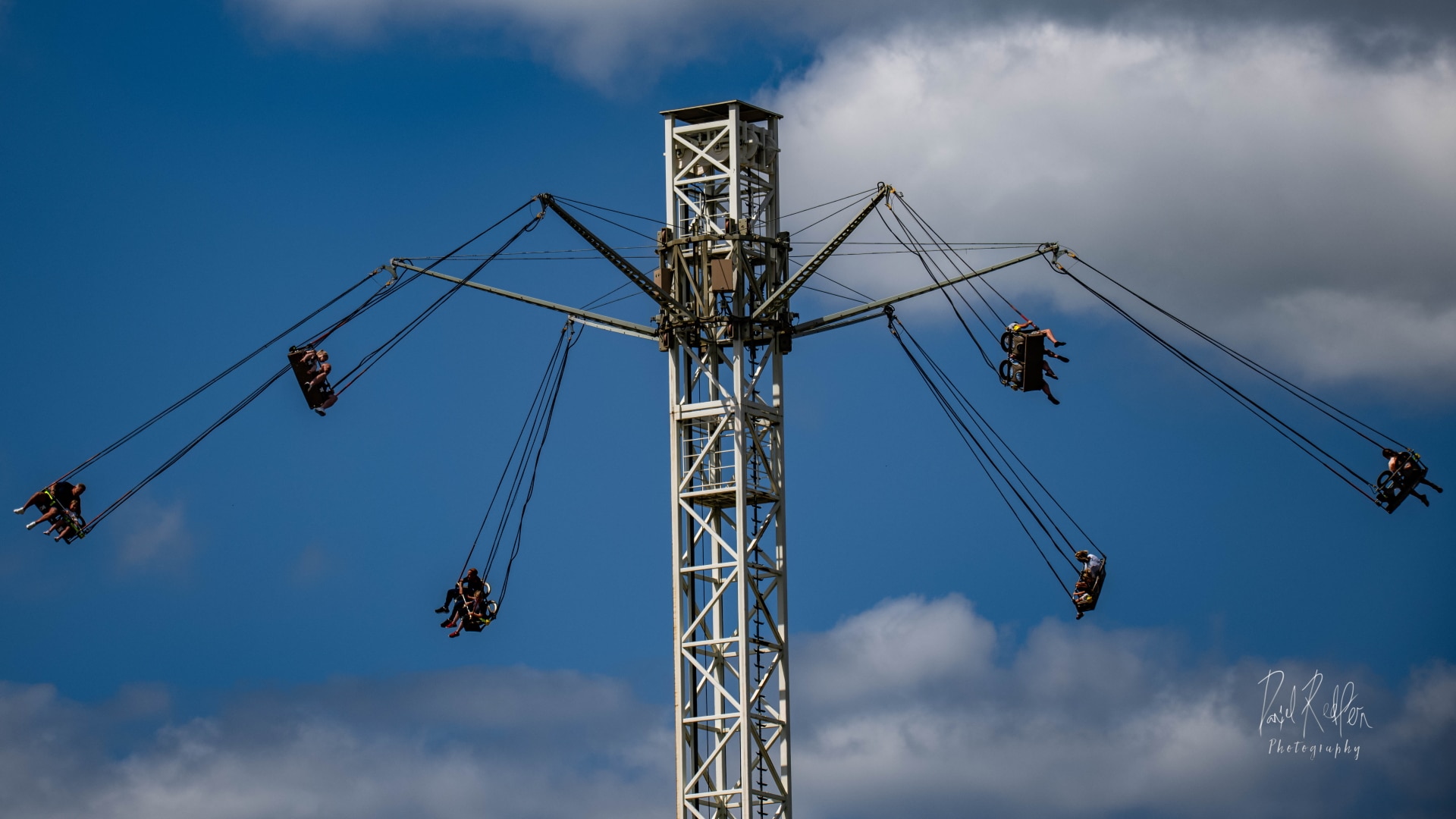 Photo Credits to Dan Redfern – Instagram djr.photography24
Flamingo Land Zoo
Flamingo Land Zoo is the UK's most visited zoo. There are over 140 species of animals on show, with a monorail offering a bird's eye view of the animals. The zoo also features elevated pathways that go over a small lake to the Penguin Coast.
Animals include tigers, giraffes, lions and hippos. Penguin Coast features a lovely penguin pool. The zoo offers regular handling sessions and talks by the zookeepers.
Live Shows
Flamingo Land Resort offers a range of family-friendly shows. Taking place for a number of years the Sea Lion show and bird show are still firm family favourites.
Sea Lion Show Live
At lunchtime on Monday 8th June 2020, in the middle of the Coronavirus lockdown we presented the Sea Lion Show live and direct from Flamingo Land Resort in North Yorkshire. This exclusive show was streamed directly to our Facebook Page in conjunction with 'The Bird and Sea Lion Show' a small company that produces the shows at the popular North Yorkshire Attraction. Click the links below to learn more about the sea lions at Flamingo Land Resort.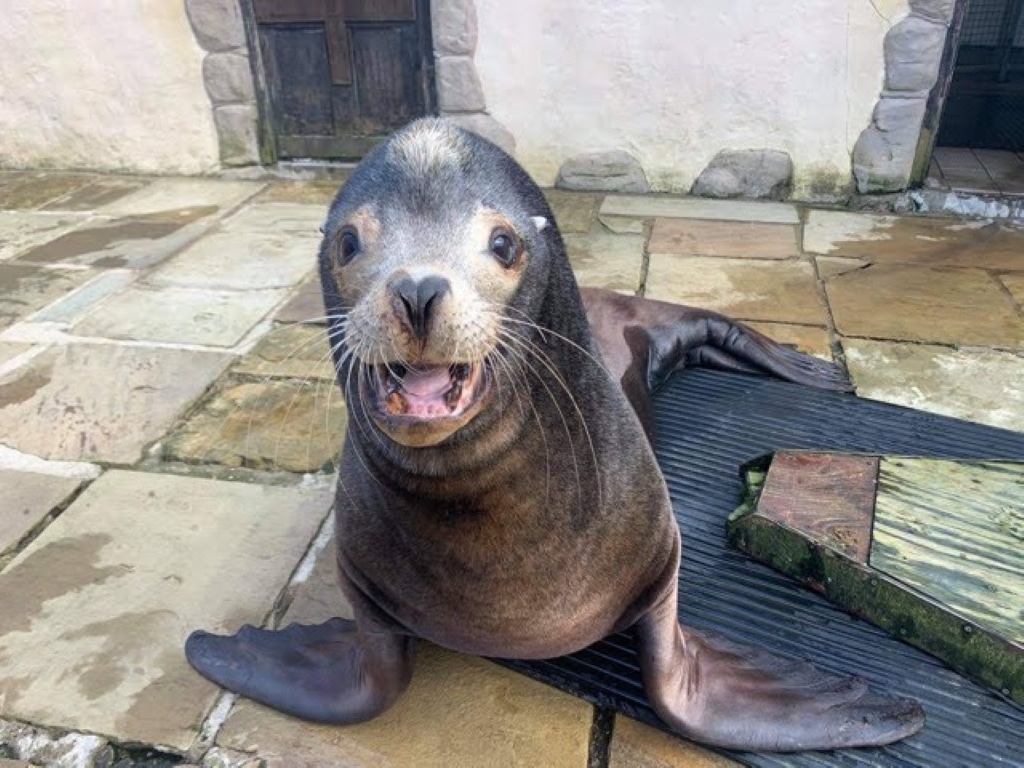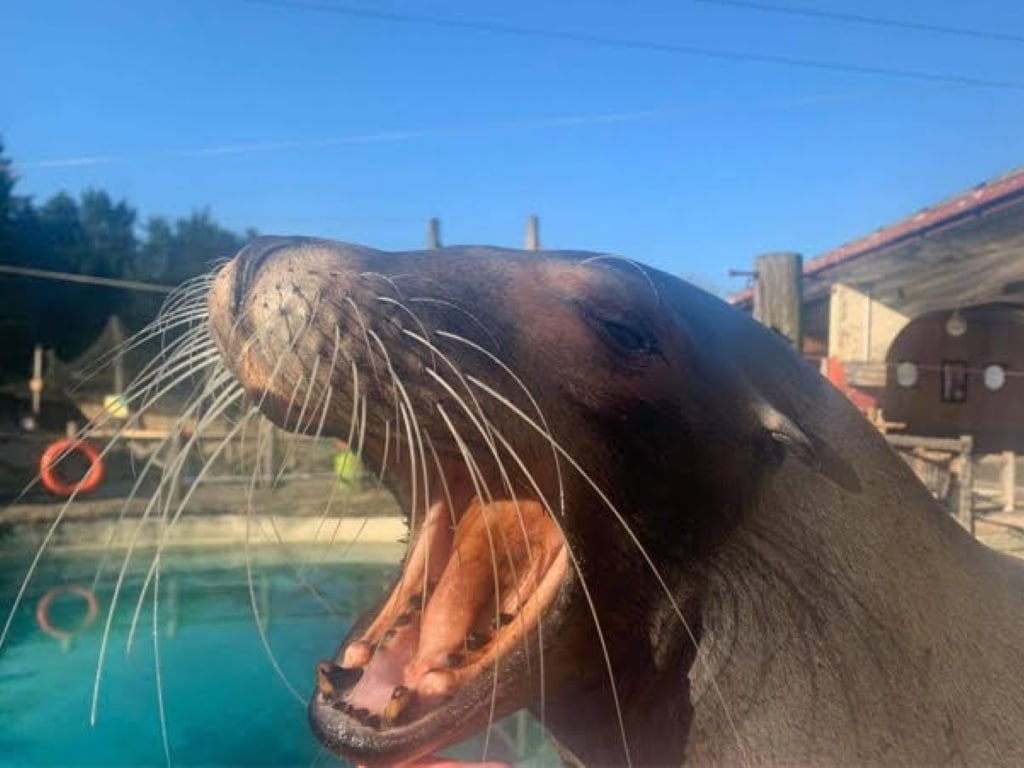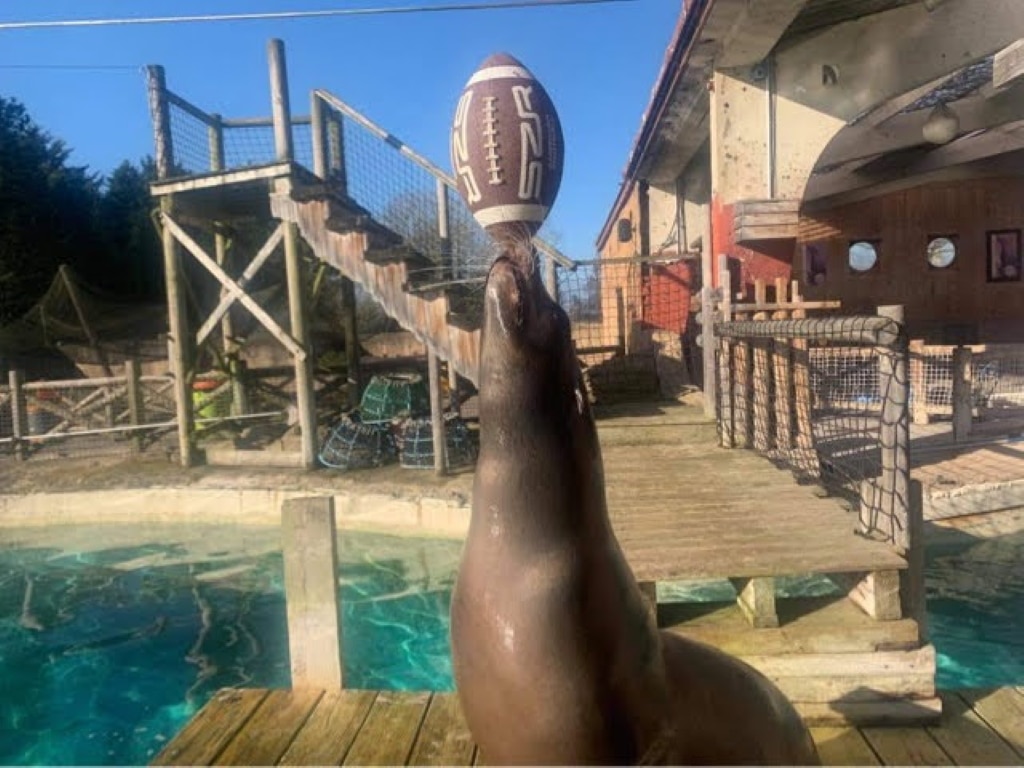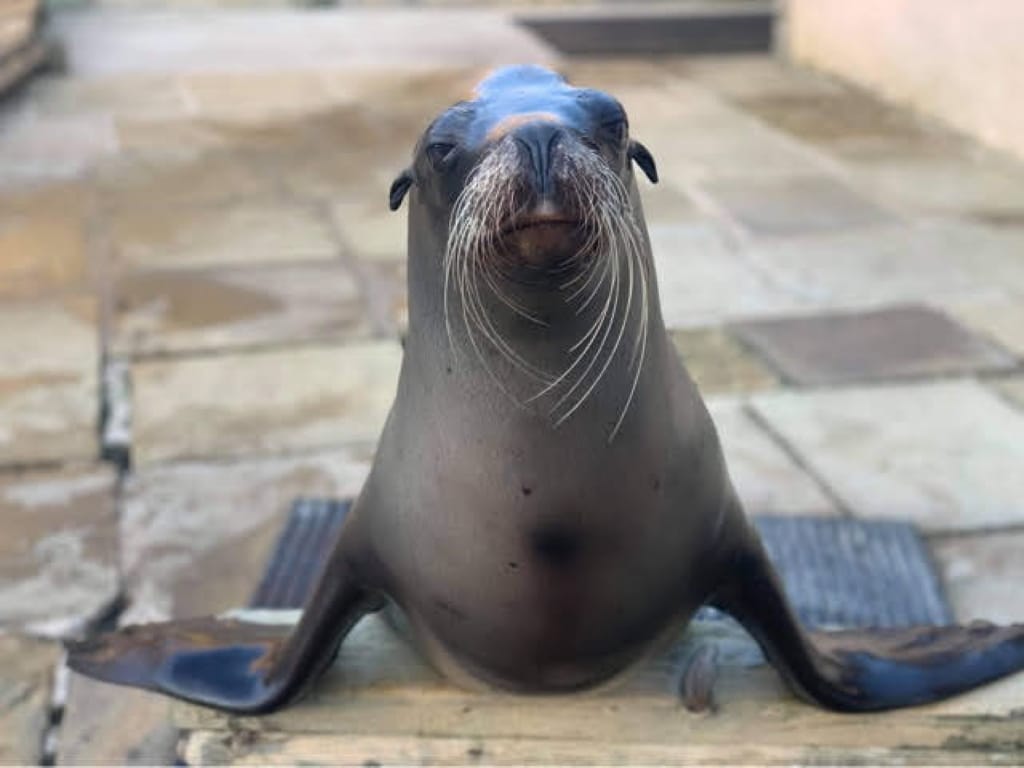 The Bird Show
In addition to showing the Sea Lion Show Live we also had a number of stars of the popular Bird Show pop up at random intervals on our Facebook Page. One of the highlights was Charlie the talking Parrot.
Pirates of Zanzibar
Located adjacent to the theme park entrance, The Pirates of Zanzibar live show features breathtaking fight scenes and acrobatics.
Website Links
Flamingo Land Review
Official Website
Flamingo Land Offers
Flamingo Land Park Map
Top 10 Flamingo Land Secrets
Food and Drink
Whatever your tastes, there is something to suit every palette at Flamingo Land Resort. In the summer months, you can sit at a table outside the Mansion House and Tea Rooms whilst the children enjoy Peter Rabbit's playground. The elegant historic Georgian mansion is also available for weddings and private functions.
The Coach House Country Pub serves local ales and home-cooked food, adjacent to a children's play area it is a family-friendly country pub. Located in the Metropolis section of the park is the Metropolis Bar & Grill, a premier restaurant and bar which provides an extensive selection of home-cooked food. Other food and drink options within the park include The Upper Deck Fish Restaurant, serving classic fish and chips and Fabrizio's Pizzeria. You can pick up food and snacks to go from the numerous kiosks dotted throughout the park.
Riverside One
Featuring an all-weather stage and giant screens Riverside One is a vibrant entertainment area. It includes everything you need to make your visit an unforgettable experience. There is a packed programme of daily shows and live sports coverage. In this section of the park, you can dine in at one of the restaurants or enjoy drinks from the R-Bar. Since opening Riverside One, Flamingo Land Resort holds what it calls Party in the Park on selected dates throughout the season. Tickets for these events are normally included in your park admission. Previous guest appearances include Union J, Stereo Kicks, Shayne Ward, 5IVE, Reggie 'N' Bollie and Lawson.
Holiday Village
Flamingo Land Resort is situated between York and the East coast. It is the ideal base for a short break or longer holiday. Adjacent to the Theme Park is The Holiday Village offering luxury accommodation ranging from holiday homes to premium lodges. If you want all-out luxury then why not stay in one of the premium Riverside self-catering properties. Providing 2 and 3-bedroom options, plus one with a hot tub, the Riverside Cottages are conveniently located alongside Riverside One. Flamingo Land also provides extensive facilities for touring caravans, motor homes and tents.
All resort guests have unlimited access to Run-Gym-Swim Leisure Complex. Here you can enjoy twin pools featuring 2 indoor flume slides and counter-current swim jets. Also within the leisure complex is a jacuzzi, sauna, steam room, outdoor water play area and a gym. Resort Guests can also visit The Club entertainment venue and play golf on the 9-hole golf course.
Flamingo Land Offers
Flamingo Land Resort occasionally offer discounted tickets. Follow our Facebook Page to stay informed or view the current Flamingo Land Special offers.
Travelling to Flamingo Land Resort
Flamingo Land Resort in Yorkshire is situated off the A169 Malton to Pickering Road with free parking available for guests arriving by car. There are a number of ways you can get to the attraction, if you are travelling by car use the postcode YO17 6UX.
Travelling by Train
The nearest railway station is at Malton, you can also get the train to York and catch the Yorkshire Coastliner, (tel 01653 692 556 or 0113 244 8976) from York railway station, which drops off at Flamingo Land. Search for your train tickets using Raileasy.
Travelling by Coach
The National Express drops off at York (tel 08717 818181) and from York, you can catch the Yorkshire Coastliner, (tel 01653 692 556 or 0113 244 8976).
Nearby Accommodation
There are lots of places to stay in Yorkshire. Flamingoland is surrounded by beautiful Yorkshire countryside and is less than an hour from York. The park features onsite accommodation and there are also a number of cottages located near to the park available from Snaptrip.
Buy Tickets
Buy your admission tickets from the Flamingo Land Resort Official Website.
Attractions Near Me Offers
We regularly feature offers for discounted entry to Flamingo Land Resort. Check out our Featured Offers below: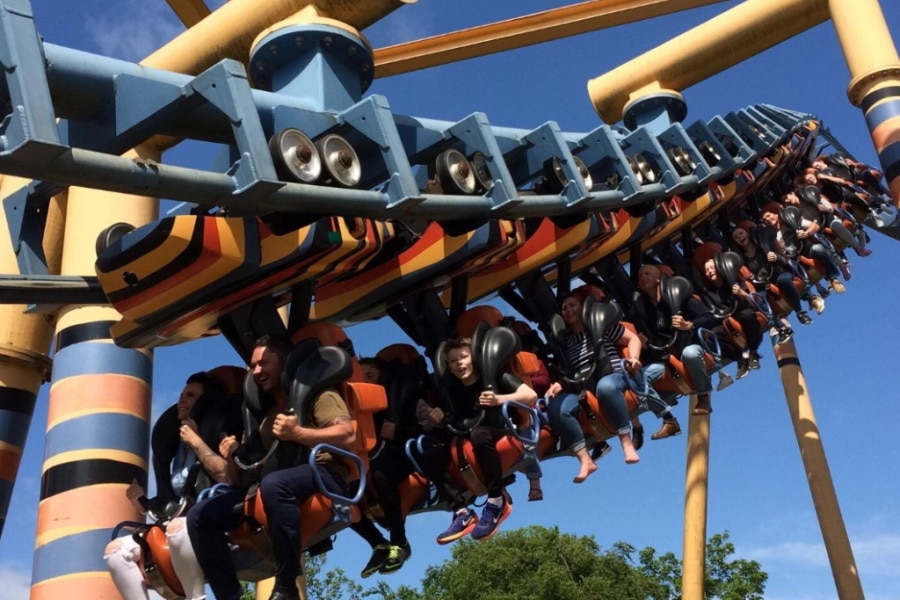 View All News and Active Offers
View All News and Active Offers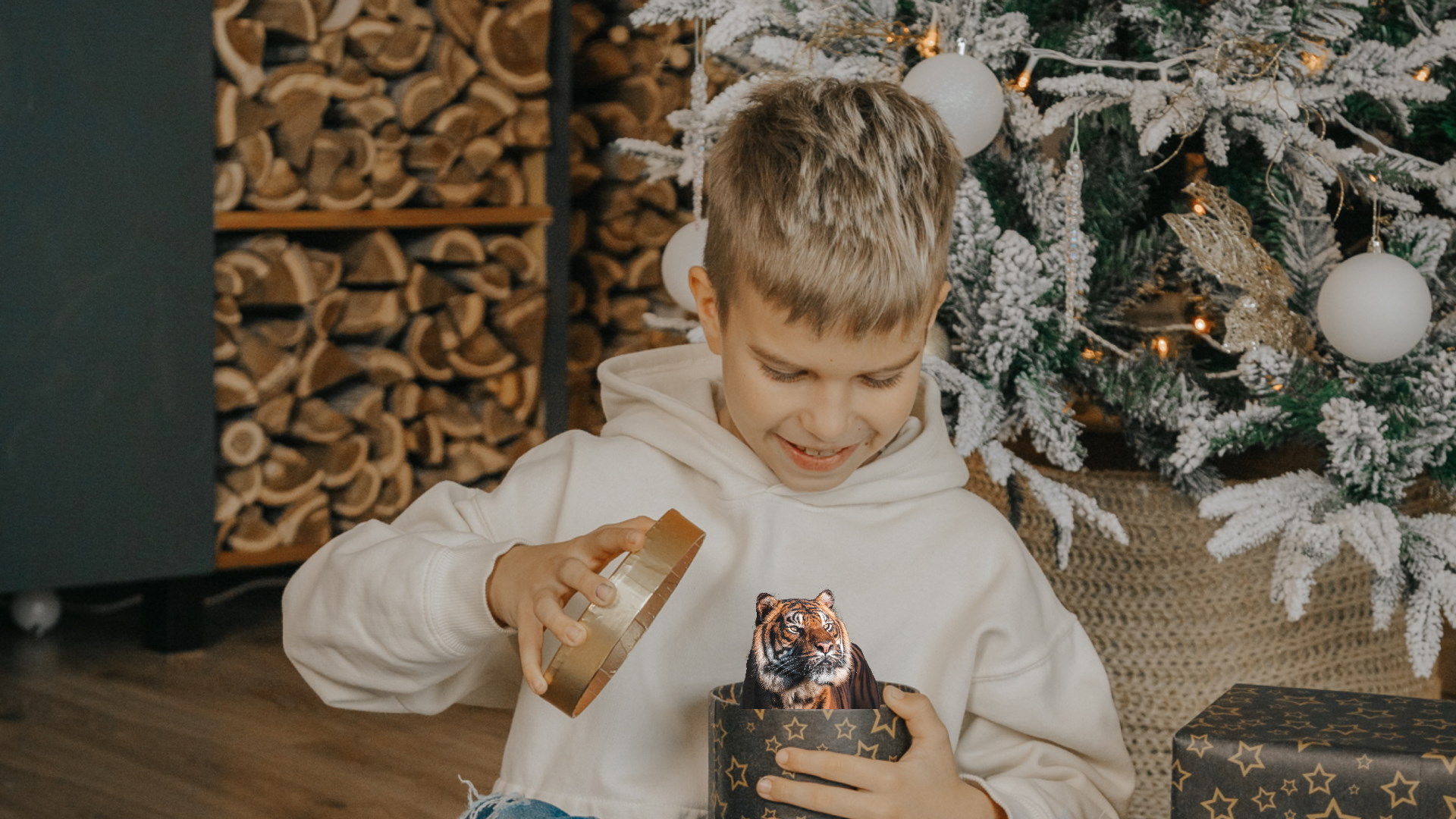 Christmas Gift Ideas 5/5 (7)
Christmas Gift Ideas
5/5
(7)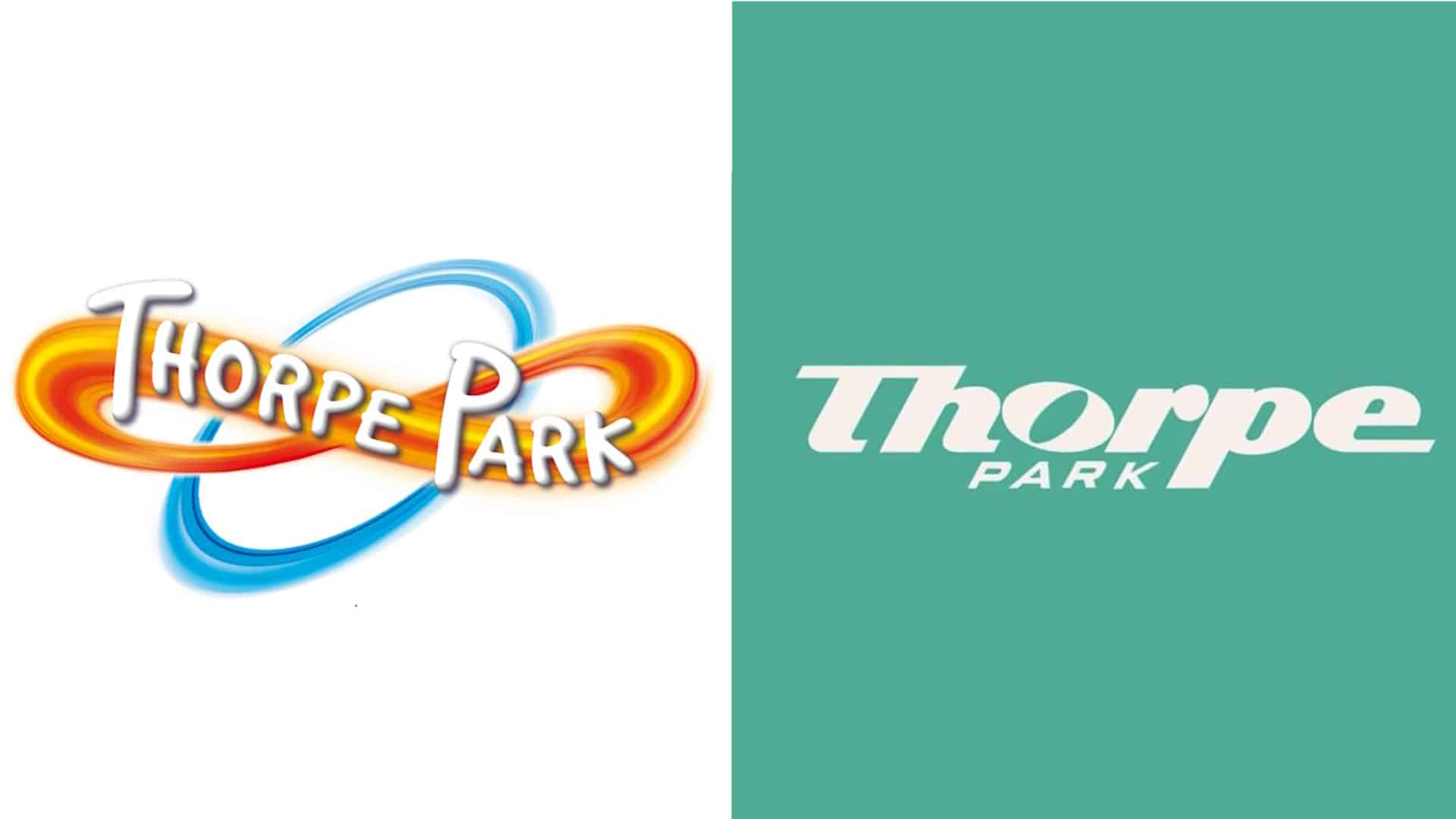 New Logo Revealed for Thorpe Park
New Logo Revealed for Thorpe Park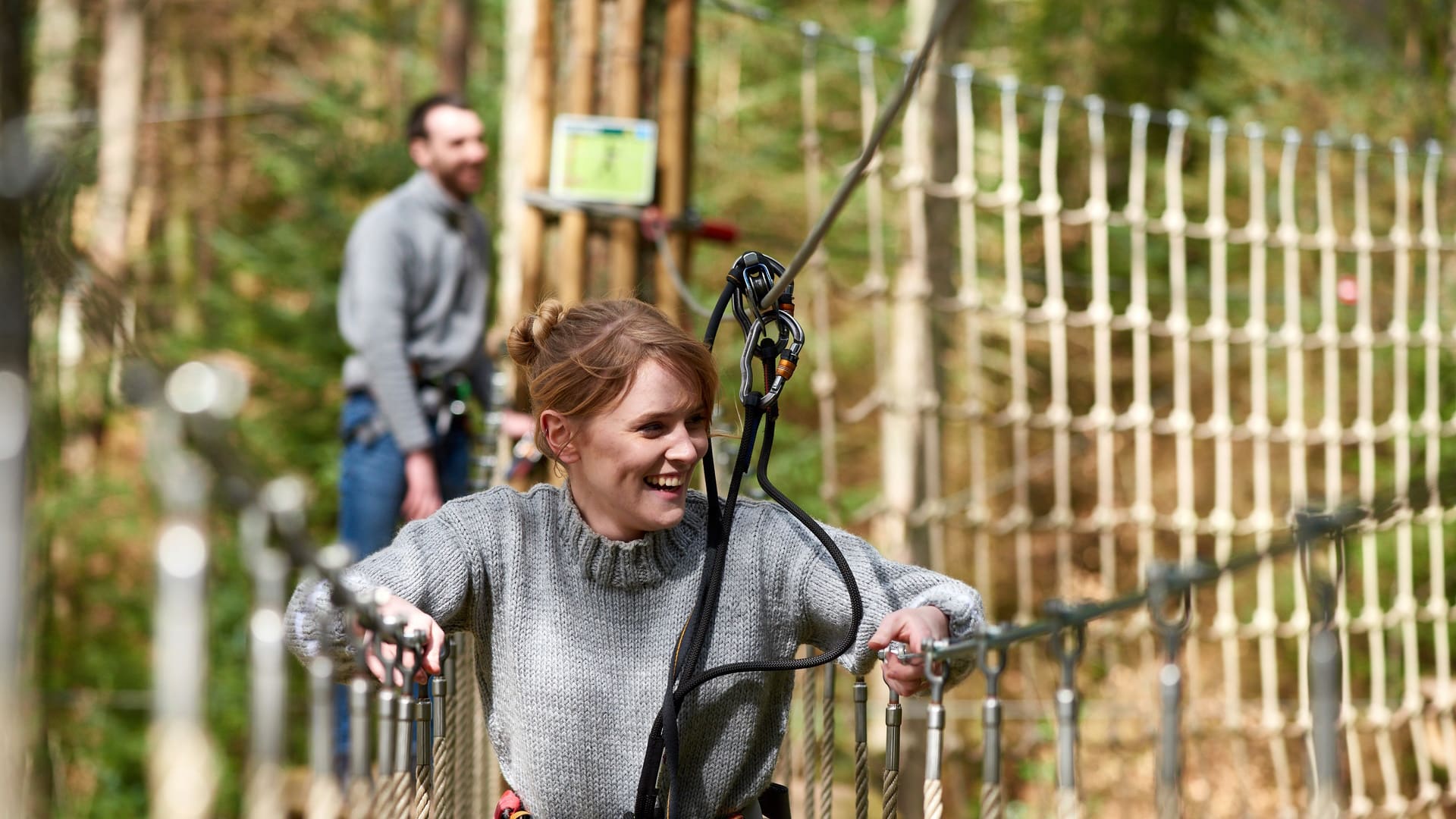 Go Ape 4 for 3 Experience Voucher Promotion
Go Ape 4 for 3 Experience Voucher Promotion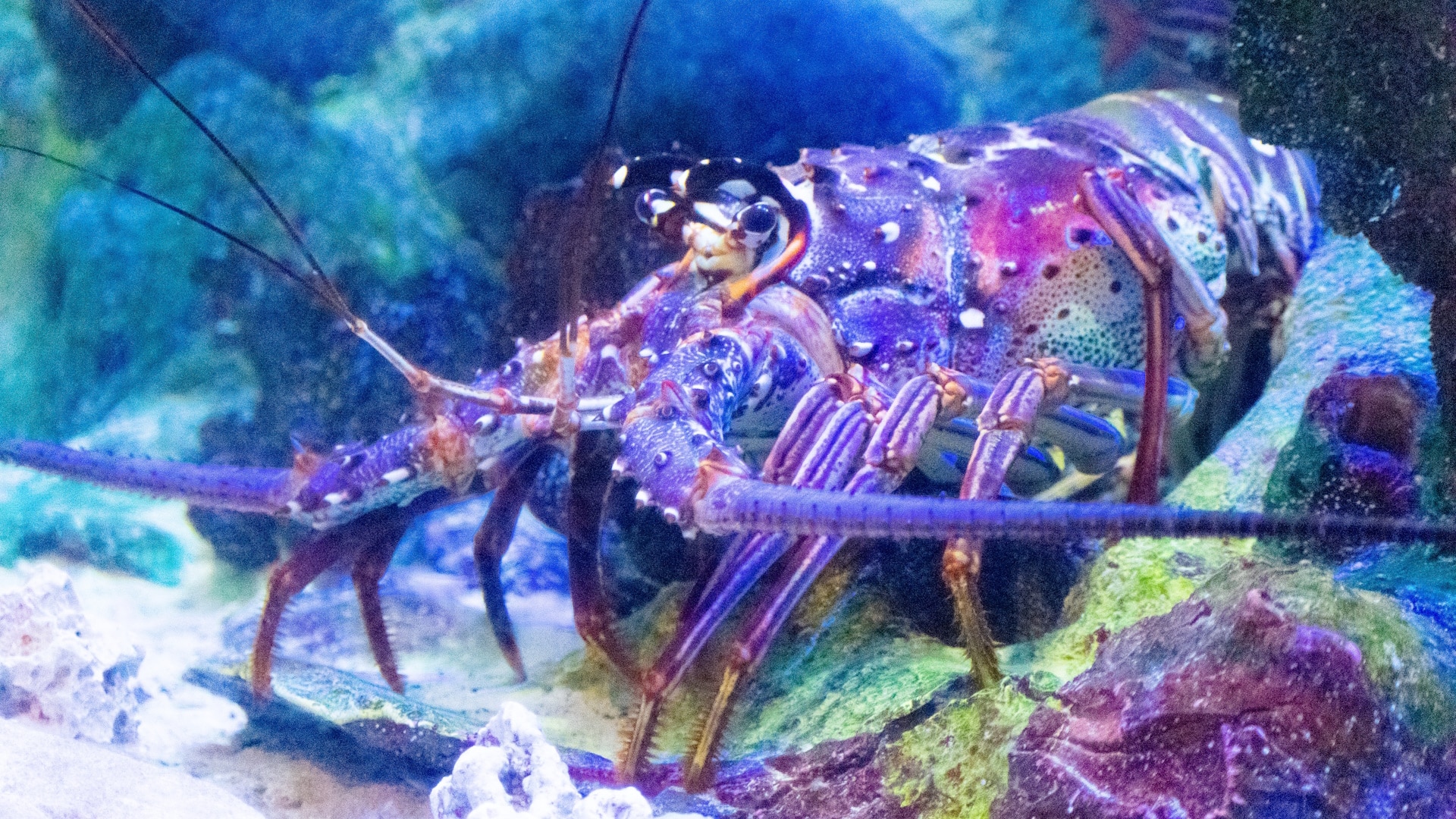 Half-Price Family Pass for Whitby's New Marine Discovery Centre
Half-Price Family Pass for Whitby's New Marine Discovery Centre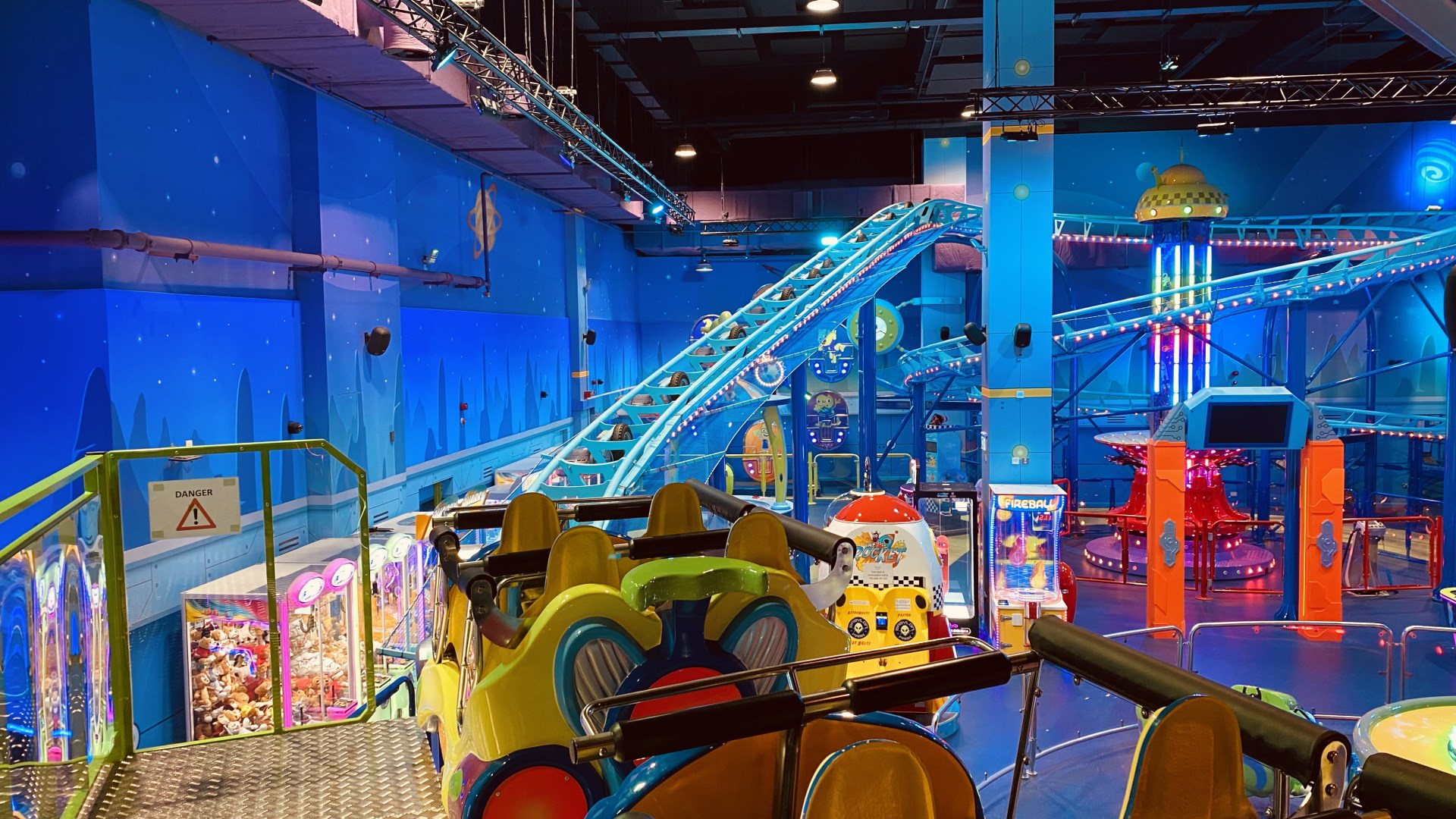 Babylon Park Discount Unlimited Rides and Games Passes
Babylon Park Discount Unlimited Rides and Games Passes
View More Discount Days Out at Attractions Near Me
Also like our Facebook page for notification of any new offers Facebook.com/AttractionsNearMe
Flamingo Land Resort
was last modified:
November 25th, 2023
by
Dan
Roller Coasters
Hero is located at Flamingo Land Resort in North Yorkshire. The £8m Thrill Ride which opened in 2013 is the third flying roller coaster in the UK, after Gladiators Skytrak at Granada Studios and Air (now named Galactica) at Alton Towers. Hero at Flamingo Land In order to experience Hero, riders climb a small ladder into a cage in
Read more…
Flamingoland Park History
Originally opened as The Yorkshire Zoological Gardens in 1959, a colony of Flamingos were among the first animals to be housed on site. A small funfair began to be held on-site in the 1960s. The park was renamed to Flamingo Park Zoo in 1968 and by then both the funfair and zoo had become permanent fixtures. Struggling financially, in 1974 it underwent a major revamp and was renamed Flamingo Land. In an attempt to put more emphasis on the "day out" additional attractions were added. One of the more memorable additions was a Jungle Cruise boat ride on the lake.
Despite regular guest appearances by celebrities and a more professional approach to marketing, Flamingo Land continued to lose money. Robert Gibb purchased the park from Scotia leisure in 1978 and he developed the park as a national, rather than local, tourist attraction. Sadly Robert Gibb died in a car accident in 1995 and his children took over the running of the park.
Pleasure Island
Flamingo Land also operated Pleasure Island Family Theme Park on the former site of Cleethorpes Zoo. They operated this park from its opening on 23 May 1993 until April 2010, when it became independent. Sadly, Pleasure Island closed down at the end of the 2016 season.
Historic Attractions
Over the years Flamingo Land has owned and operated a number of memorable attractions, examples include The Bullet and Magnum Force Rollercoasters. Between 1986 and 1995 they had The Crazy Loop, a roller coaster built by Pinfari that was relocated to Pleasure Island. Since 2003 the Crazy Loop has operated at Brean Theme Park. Other attractions that were re-homed at Pleasure Island include Century 2000, Razzle Dazzle, Gravitron, Sky Flyer and The Terroriser.
Corkscrew
Before coming to Flamingo Land, the very popular Corkscrew Roller coaster spent the first couple of years of its life at Spanish City in Whitley Bay. The ride moved to Flamingo Land in 1983 and in 2011 it was relocated to Luna Park in France.
One of our personal favourite former attractions was the 'Dome of Thrills' where guests stood inside a dome and watched a movie projected across one-half of the dome wall. This was a similar experience to watching a movie at the Imax cinema today, but in this version, guests were standing and you would often see them leaning sideways as the images on screen tilted left and right.
Top 10 Rides at Flamingo Land Resort
Installed in 2006, Kumali is a suspended looping roller coaster (SLC) with some sections of the ride travelling over water. The ride is a Shenlin model layout and has four inversions, including the cobra roll above a lake. It is named after the alpha male of Flamingo Land zoo's lion pride. Kumali is currently only one of three operating Vekoma SLCs in the UK. The Odyssey at Fantasy Island UK in Ingoldmells, Skegness, is the largest, and the other, Infusion at Blackpool Pleasure Beach, is the smallest.
If you ever wanted to experience the thrill of riding a motorbike at high speed, taking the tightest of turns at a breathtaking pace in an adrenaline-fuelled battle to cross the finishing line then Velocity is the ride for you. Velocity simulates riding motorcycles and was the first of its type to be installed in the UK. The restraints on Velocity were created specifically for Flamingo Land Resort, allowing your upper body to move freely. Velocity is the tallest and fastest of this type of ride in the World.
On the UK's first and only motorbike launch coaster you'll get to ride at lightning speed, accelerating from 0-60mph in just 2.8 seconds. The ride hurtles through over 2000 feet of hairpin turns, dramatic inclines, and spine-tingling falls.
When the ride opened in 2009 Mumbo Jumbo held the record of having the Worlds steepest drop. The roller coasters maximum vertical angle is 112 degrees, giving it the title of the world's steepest roller coaster from 4 July 2009 until 16 July 2011. Costing in excess of £4 million, Mumbo Jumbos opening was attended by representatives from Guinness World Records. The Roller Coaster Club of Great Britain RCCGB were also in attendance on the rides opening day.
Mumbo Jumbo will pull in excess of 4g, a force close to those experienced by jet fighter pilots. The ride offers a high-speed trip packed with twists, turns, and 2 full inversions.
4 - Cliff Hanger
Cliff Hanger is the UK's only S&S combo tower vertical drop ride. At 180 feet Cliff Hanger is one of the tallest vertical tower drop rides in Europe. Experience the sheer exhilaration of a missile launch combined with BASE-jumping all in a single, spectacular ride.
With the rides, multiple modes and a total lack of telltale sounds or movement riders are left in suspense as to what is going to happen. Cliff Hanger has the power to exceed the speed of gravity for a freefall launch and offers multiple modes of operation.
5 - Flip Flop
Flip Flop is a swinging disc ride. Featuring a large circle of seats, with guests facing outwards. The seats are attached to a large arm which swings like a pendulum whilst also slowly rotating.
Flip Flop is built over water adding to the rides excitement and exerts forces up to 5g. Flip Flop is quite an intense ride running on a good ride program. The strong intense feeling at the top of each swing sets it apart from other swinging disc rides and even if you have tried similar rides elsewhere we would recommend this ride when visiting Flamingo Land Resort.
A more recent addition to Flamingo Land is Hero, a flying roller coaster featuring two barrel roll inversions and numerous tight turns. Hero was a £8-million pound investment for the theme park. The ride delivers the sensation of free flight like never before. Climb aboard alongside your friends and relatives for a suspended side-by-side journey delivering a truly unobstructed front seat view. The ride features a unique corkscrew which raises the car up before setting off through the swooping turns, breathtaking drops and two heartline inversions.
7 - Pterodactyl
Pterodactyl is the centrepiece of Dino-Stone Park, this ride is a real must for extreme ride fans everywhere!
At a height of 151 feet, Pterodactyl is almost as tall as Flamingo Lands original tower ride, the Cliff Hanger. Riders on Pterodactyl sit in chairs that are suspended from a central gondola by chains. The gondola rises to the top of the tower, spinning as it goes. Guests swing out to the sides, taking in views of the entire park and beyond.
8 - Lost River Ride
Lost River Ride is a splash boat style water ride. Guests are taken on a sedate journey through Savannah-style grasslands with giraffe, ostrich, zebra, hippopotamus and rhinoceros, before taking an 18-meter high plunge into a pool of water. The final drop into a large pool of water creates a huge splash and soaking both the riders and any spectators.
The animals at Flamingo Land are an integral part of the Lost River Ride. Several huge open enclosures are located alongside the Lost River Ride where a variety of animals roam around freely. It's not that unusual for you to end up very close to some of the animals including Rhinos and Giraffes. Beware you will get soaked on this ride..!!
Be Prepared - Click Here to buy waterproof ponchos from eBay before your visit
Protect your Mobile - Click Here to view Waterproof Phone Covers
9 - Navigator
Navigator is a Disk-o ride which you can now find at a lot of parks across the UK. Guests sit facing outwards on the edge of a big turntable that spins as it rocks back and forth on a small section of track. The Navigator ride at Flamingo Land Resort is not your average family Disk-o, as it is much bigger and taller than the standard models.
Navigator still has the usual thrilling moments at the top of every swing, although the fact you're higher helps make this bit more thrilling. What really sets it apart is the downwards part of the swings. The extra height means you get a lot of acceleration as the ride heads down, including some really thrilling points where your facing almost straight down as you drop, only swinging upwards at the last minute. Navigator is a great thrill ride.
10 - Splash Battle
Splash Battle is a fantasy world of giant taps, leaky water towers and a volatile volcanic geyser. Splash Battle is the UK's first truly interactive water ride, offering wild, wet fun for everyone. Guests take charge of a Splash Battle sub, each armed with a powerful water cannon. In between trying to keep dry, it's your duty to drench other guests and spectators too. For those who choose to spectate from the shore, there is also plenty for you to do. Take your post at a choice of water cannons and join in the crazy fun. Beware you will get soaked on this ride..!!
Related Listings
Escape to Lightwater Valley Family Adventure Park and discover the excitement of a day bursting with fun and adventure. Around every corner, you'll find something to captivate and intrigue. Lightwater Valley Family Adventure Park Offering an idyllic setting for a family day out, the safe and green landscaped park is full of activities and adventure, with the spotlight on
Read more…