Watermouth Family Theme Park & Castle features an enchanting mix of children's activities and nostalgic blasts from the past, Watermouth Castle appeals to kids from 1 to 100 years of age. It is one of Devon's premier tourist attractions.
Watermouth Family Theme Park & Castle
One of the West Country's premier Family Tourist Attractions where you can enjoy a Victorian Castle full of eclectic treasures, nostalgic displays and curios, a theme park including rides and play areas, and beautiful landscaped gardens.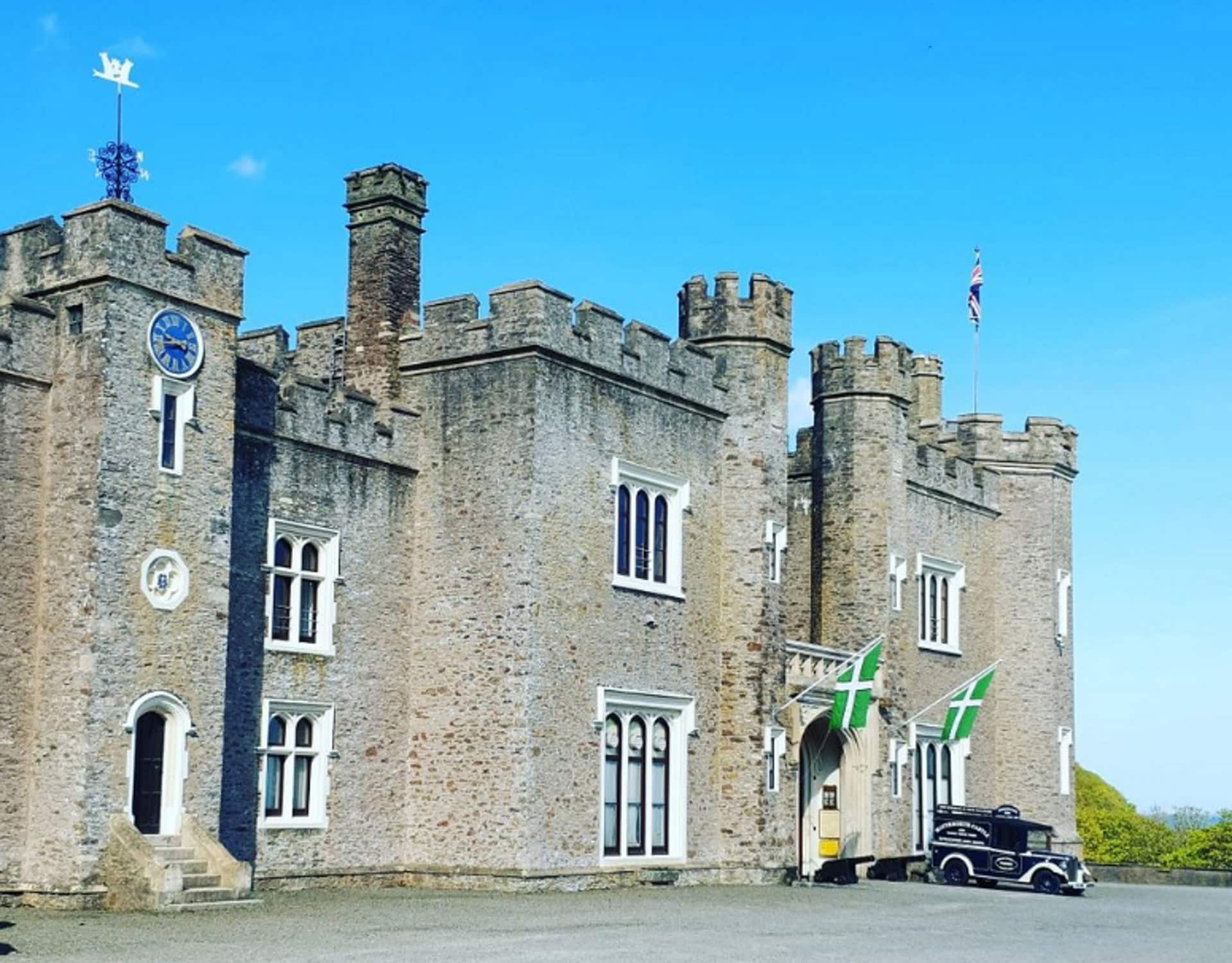 Family Attraction
In this stunning location overlooking the picturesque Watermouth Cove, Watermouth Family Theme Park and Castle offers a unique and magical experience with entertainment for all ages. With a host of attractions on offer, there is always something to capture the imagination.
Castle Treasures
Enter the Great Hall to reveal the Castle Treasure. With its magnificent suits of armour, classic handcarts and sporting trophies.
Take a step back in time to enjoy some simple pleasures of Victorian life including antique pier machines and toys and games. Other exhibits include a fabulous Model Railway and mechanical music machines.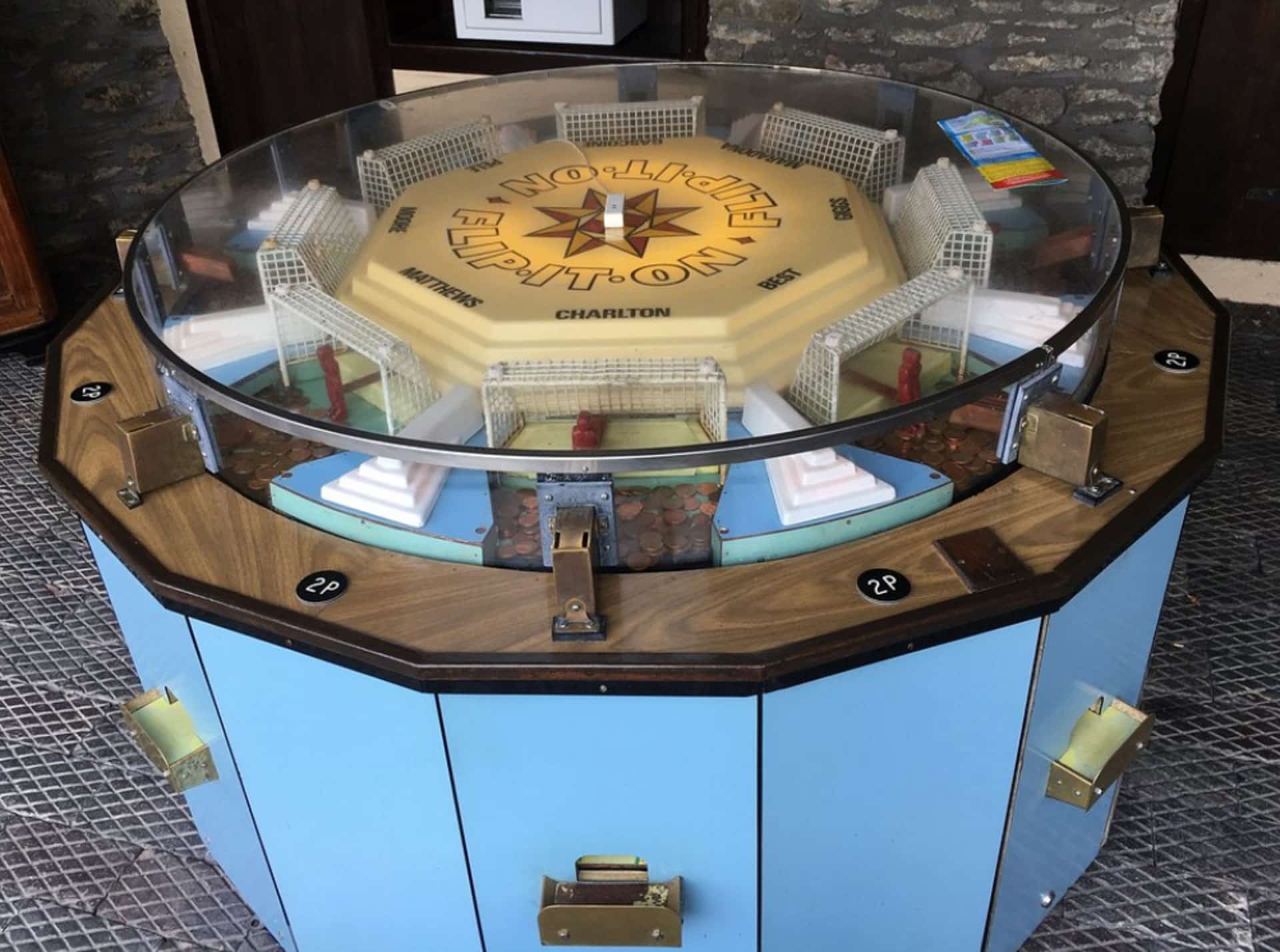 Dungeon Labyrinths
Descend down into the depths of the Castle to the Dungeon Labyrinths and see magical fairytales come to life. Peer into the craft shops from bygone days, laugh at yourself in the Hall of Mirrors and play the arcade machines from yesteryear.
Make your way through the Maze and venture into the spooky Smugglers Dungeon if you dare, but be wary of any strange doors.
Adventure Land
Challenge your family and friends to a round of Crazy 'Fountain' Golf on the 9-hole terraced course. Relax and enjoy a gentle ride on the Sea Lion Water-Go-Round, then speed things up on the fast and furious spinning Cooking Pot Ride. Let the children run wild in the Great Adventure Playground before heading up to the Snail Trail Ride. Here you can enjoy fantastic views and wonderful animations of the 'Teddy Bears Picnic'.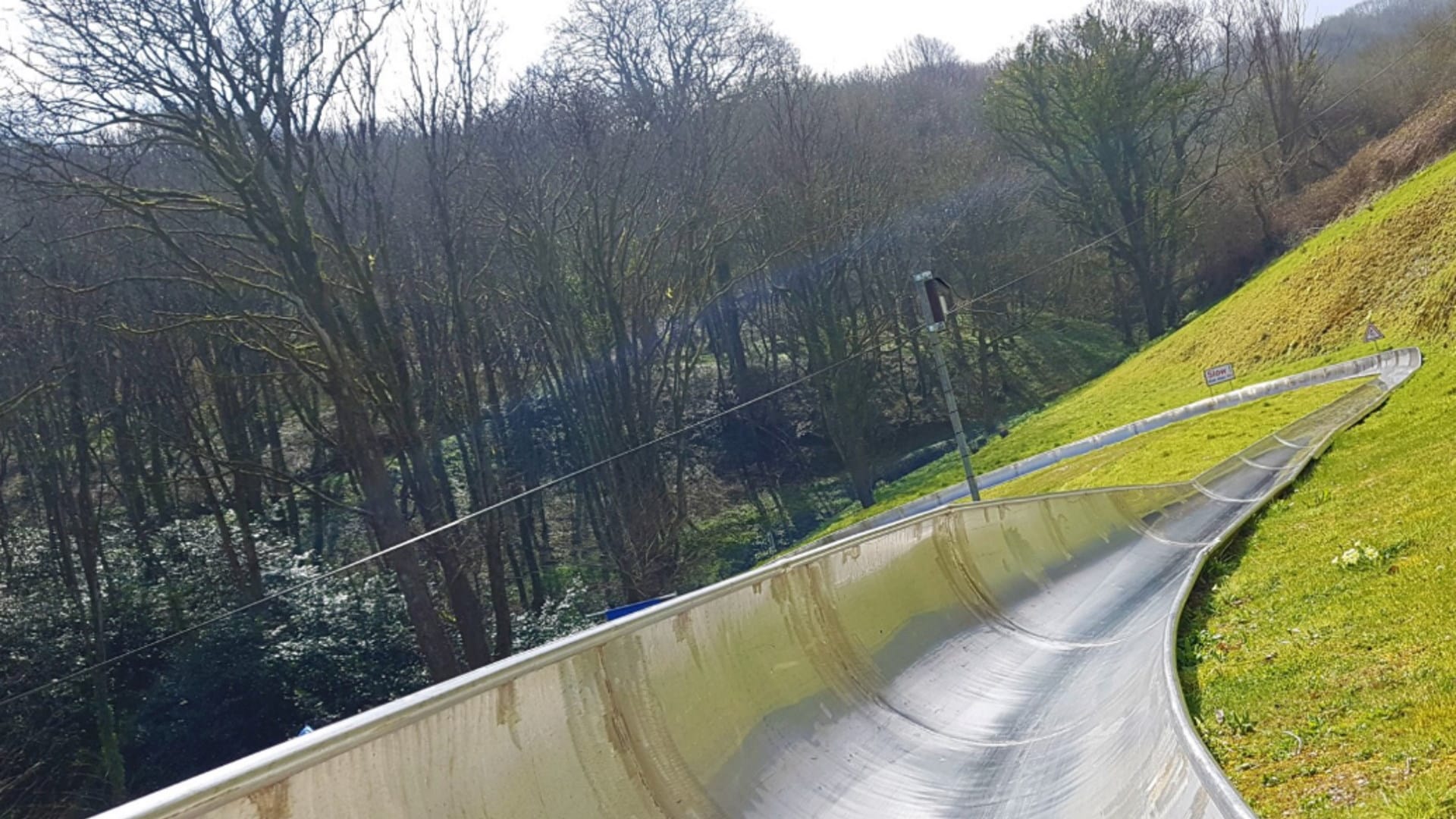 Experience 250 metres of downhill thrills and fun on The Thunder Luge Toboggan Run.
Take your seats for the 100 meter long 'Big River Ride' and don't miss the chance to fire water bombs at your family and friends in Water Wars.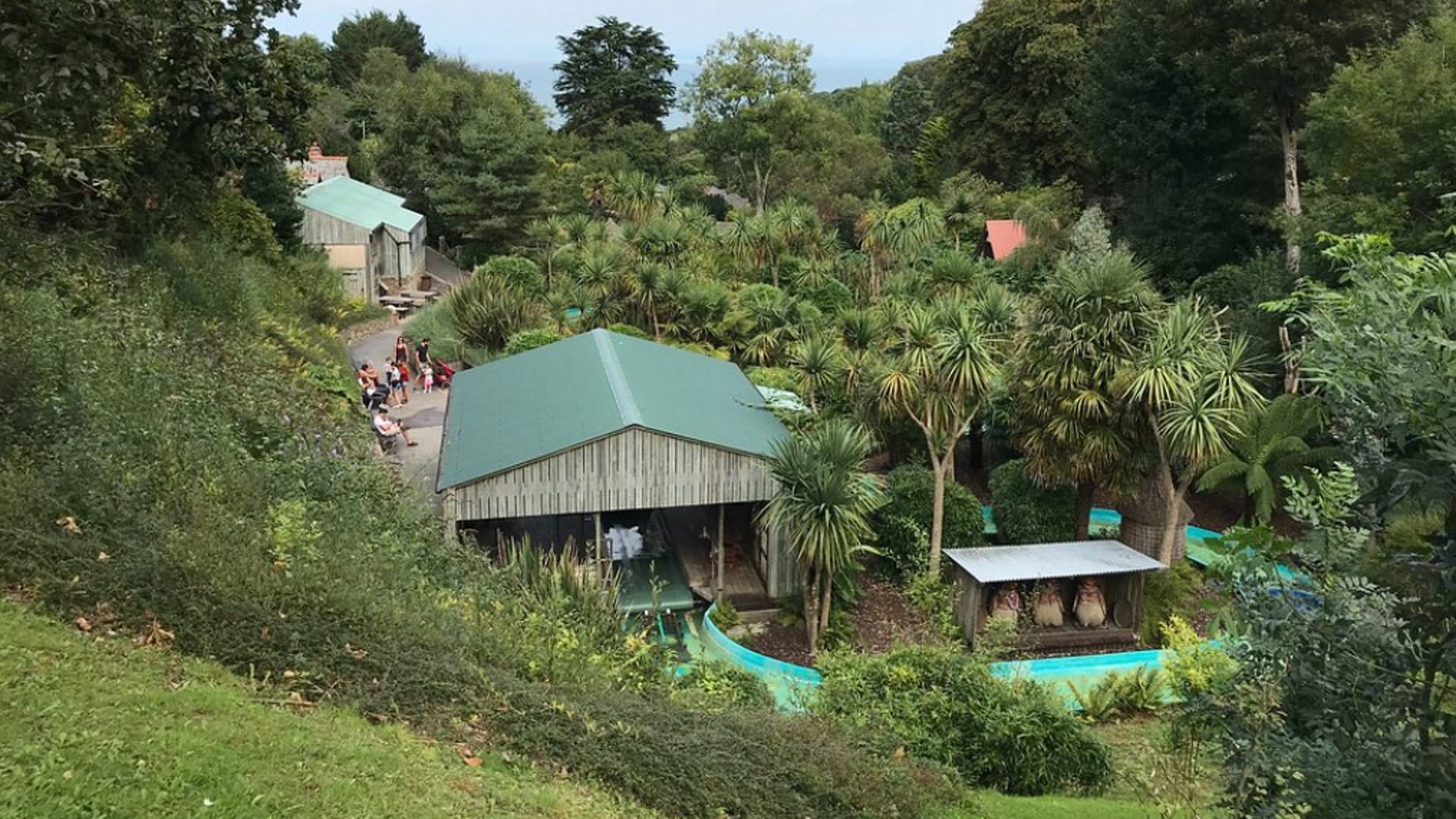 Water Show Extravaganza
Take your seats for the breathtakingly beautiful performance of lights, music and fountains in the famous underground Water Show Extravaganza. Built originally for the Festival Of Great Britain, and now home at Watermouth Castle. The display features 1000 jets of water and lights synchronised to music.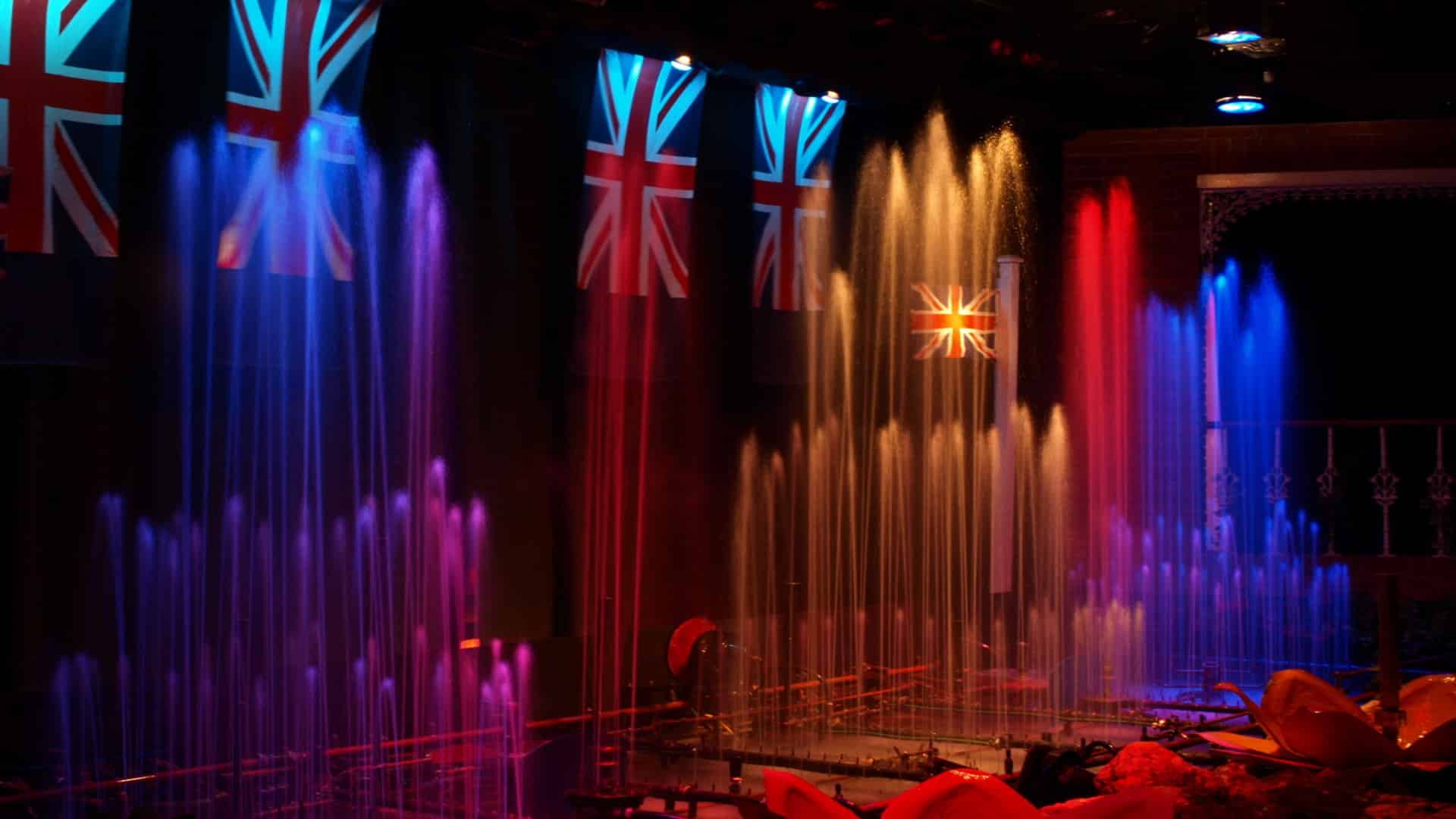 Gnome Land
Explore Gnome Land and discover the secret world of the little people. The village was founded many years ago by Gnorman The Great Explorer Gnome. Wander through the village and watch the gnomes go about their daily chores. Peer into their homes or watch them go to work.
Merry Go Land
Merry Go Land is packed with gentle, family fun. Discover the numerous rides and attractions on offer including crazy snooker, Aviator Ride and Jumping Fountains.
The classic Peter Petz replica Steam Carousel and Swing Boats add a touch of nostalgia to the beautiful Victorian gardens.
Food and Drink
There are a wide range of restaurants, cafes and bars across the park catering for every taste. If you want to bring food from home, you are welcome to tuck into your own culinary creations at one of the designated picnic areas.
Travelling to Watermouth
Watermouth Family Theme Park & Castle is situated on the main A399 coast road midway between Ilfracombe and Combe Martin (sat nav reference EX34 9SL).
Travelling by Train
The nearest railway station is Barnstaple, the best option is to take a taxi to the park from the station.
Search for your train tickets using Raileasy.
Nearby Accommodation
There are lots of places to stay in Devon. If you only planning on visiting the park for one day and would like to explore some of the other attractions in the area then take a look at some of the wonderful self-catering cottages available from Snaptrip.
Attractions Near Me Offers
View More Discount Days Out at Attractions Near Me
Also like our Facebook page for notification of any new offers Facebook.com/AttractionsNearMe
Watermouth
was last modified:
August 27th, 2023
by
Dan
Related Listings
Enjoy rides, adventures, animals, live shows and more at North Devon's top family attraction. There are attractions on offer to keep the whole family entertained from the little ones to the grandparents. Rides and Attractions at The BIG Sheep Big fun awaits you with rides to thrill, adventures across the park, seeing the animals up close, hilarious live shows,
Read more…