If you crave extreme thrills, raging water adventures, flying through the air, or just an enjoyable day with your family, AquaZone at the National Aquatic Centre in Dublin has some of Europe's biggest and best water rides and attractions waiting for you.
Attractions at AquaZone
AquaZone, at the National Aquatic Centre, is one of the most innovative water parks in Europe. A whole host of exciting features ensures that there is lots of family fun, thrills and something for everyone. There are a wide range of slides and attractions on offer at AquaZone Waterpark appealing to all members of the family.
Water Slides
AquaZone features some fantastic Waer Slides including an indoor Water Coaster.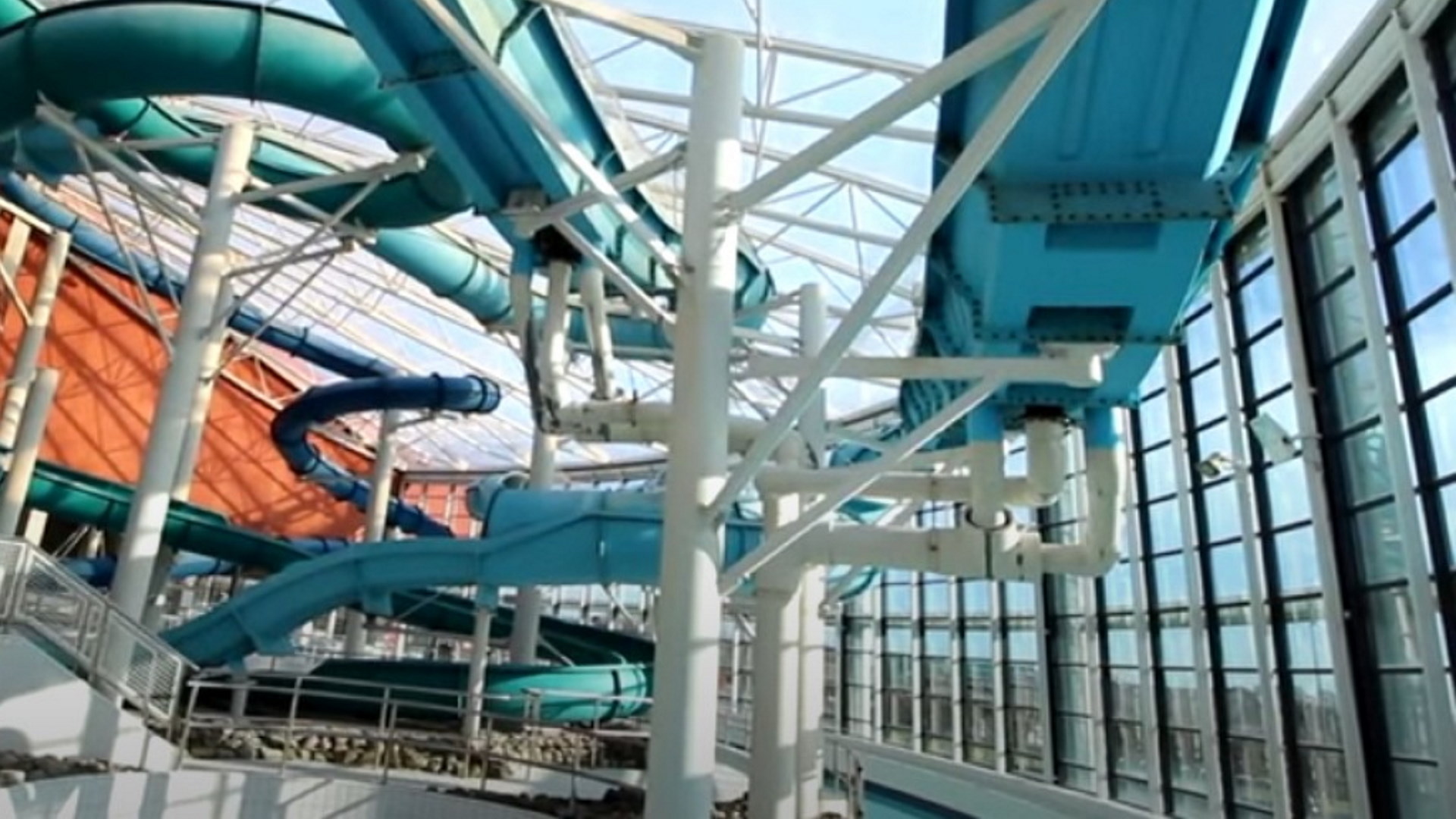 Master Blaster Water Coaster
Race around the perimeter of the Waterpark on the Master Blaster Water Coaster. Riders are sent twisting and turning at breath-taking speed with powerful water jets propelling the dingy's up the inclines. This amazing water slide will make you scream with fun.
Green Giant
If you enjoy high-speed water slides, then the Green Giant will have you running back for another go as soon as you've finished. Experience the thrill and high speeds as you twist and turn heading towards the splash opening at the bottom of this slide.
Dark Hole
Take a slide down the dark flume and experience the thrills that come with tossing and turning as you hurtle towards the end in complete darkness. You know the end is coming, you just don't know when it will be. Not for the faint-hearted, Dark Hole is a real adrenaline junkie slide built for the bravest amongst us.
Other Attractions
AquaZone Dublin is not just limited to waterslides, a wide range of other attractions are also on offer.
Childrens Play Area
The Children's section of the waterpark is full of safe and fun activities for kids, complete with a pirate ship, water cannons and small slides. Let their imagination run wild as they captain an 18th-century pirate ship on the high seas and escape from the battle on a slide into the open seas (or a child-safe pool).
The Lazy River
After spending your day seeking thrills at AquaZone, relax, lie back and enjoy a more-than-leisurely float around the 120-meter Lazy River.
Bubble Pool
Sit back and relax in the bubbling waters of the Jacuzzi. A real parent favourite at AquaZone. Step into a world of luxury as the powerful jacuzzi pool jets take your stress away whilst the kids play on the slides and other attractions.
Wave Pool
The whole family can have a great time in the Wave Pool at AquaZone. Head into the pool for the big waves or take a break at the entrance of the pool where the waves gradually wash up on the shoreline.
Food and Drink
There is no need to leave the waterpark for refreshments with food and drink establishments accessible within the attraction. With options for kids big and small as well as treats and more healthy options, you can all get exactly what you want.
Made
Made is the on-site restaurant where you can get everything from nuggets and chips to lasagna so there is always a great meal on offer for everyone in the family.
​
Honest
The Honest deli serves up healthy options, letting you personalise your own salad, wrap or panini with different meats, salads and sauces so you can get something to really hit the spot. There is also serve healthy smoothies.
​
Starbucks
Starbucks is the ideal choice for when you need a "pick me up" after your day at the waterpark. With all the classic Starbucks options on offer, you can get something you'll really enjoy.
Ice Cream Parlour
​
What better way to top off the perfect family day out than Ice-Cream? Treat yourself to a classic flavour or try one of the really creative options available.
Attractions Near Me Offers
For the best deals and Discount Days Out visit our Offers page Attractions Near Me
Also like our Facebook page for notification of any new offers Facebook.com/AttractionsNearMe
AquaZone
was last modified:
November 13th, 2023
by
Dan
Related Listings
SC2 Rhyl offers something for every visitor, whether you're a thrill-seeker, a paddler or just want to put your feet up and relax. The main waterpark area is suitable for all ages and abilities. Attractions at SC2 Rhyl There are a wide range of slides and attractions on offer at SC2 Rhyl appealing to all members of the family.
Read more…