Blackpool Zoo is a great day out for all the family. Located on a site that almost became Disney World UK, it now houses one of Lancashire's premier attractions and is one of the UK's leading zoological gardens.
Blackpool Zoo
Blackpool Zoo offers a memorable fun family day out, as well as offering educational visits with keeper talks taking place at specified times throughout the day. Many of the animals have open feeding sessions, where visitors can get up close and personal with the zoo's star turns.
The animals at Blackpool Zoo are housed in special habitats and enclosures, which are wheelchair friendly with many enclosures featuring low-level viewing windows.
Exhibits at Blackpool Zoo
Blackpool Zoo features woodland, lakes, and naturalistic habitats, ranging from the African savannah to the Thai rainforest. The focus of Blackpool Zoo's activities are a fun family day out combined with the conservation of endangered species such as Hartmann's zebra, monk seals and the Bornean orangutan.
Project Elephant Base Camp
Project Elephant Base Camp represents the single biggest investment in the history of Blackpool Zoo. The state-of-the-art facility has been specially designed around the complex welfare needs of the mammoth species. The indoor area is now the largest in the UK, with state-of-the-art equipment and facilities, while the outdoor area comprises sanded areas, a bathing pool and a landscaped grass paddock.
Base Camp sits at the heart of Blackpool Zoos brand new concept in animal care, Project Elephant, which will open your eyes to the future of zoos and in-situ conservation programmes working together to preserve our most iconic species. It is their commitment to securing a future for Asian elephants. Base Camp is at the heart of every aspect of Project Elephant. It is here where visitors can experience a sense of adventure and discovery as they are taken on a journey through Asia that will lead them to the beginning of something much bigger.
Orangutan Outlook
Orangutan Outlook is home to a family of critically endangered Bornean orangutans. The male, Ramon, lives with females Cherie, Summer and Jingga.
The house has floor to ceiling viewing both upstairs and down, offering great opportunities to see these fascinating apes. Themed walls, rustic seating and informative wall panels complete this welcoming enclosure.
Rainbow Landings
Rainbow Landings is an interactive experiential walk-through attraction that will allow visitors to get close to the beautiful Rainbow Lorikeets. These small Australian parrots live in a purpose-built, covered aviary.
Dinosaur Safari
The Dinosaur Safari features 32 lifesize dinosaurs, a model volcano and prehistoric gardens.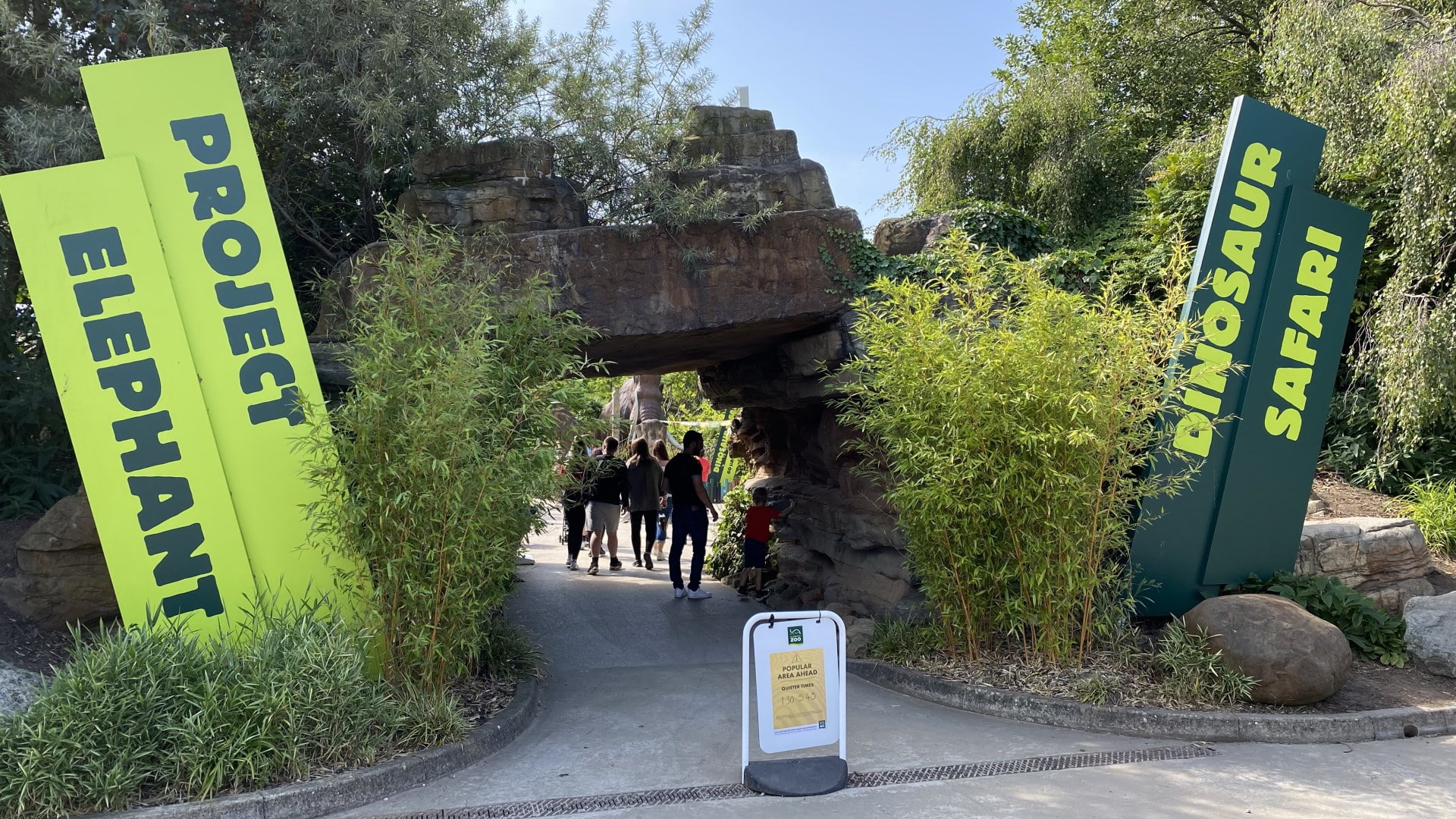 In this exhibit, you come face to face with the terrifying tyrannosaurus rex, mighty marine reptiles, awesome pterodactyls and more than 30 other stunning prehistoric creatures. Your Dinosaur Safari will take you through 4 ages, over running streams and even behind a living curtain of water. Sound effects and thousands of authentic living plants and trees bring the prehistoric world vividly to life.
Giraffe Heights
Giraffe Heights provides a light and airy home to four giraffes. You can stand at ground level and be amazed at just how tall these amazing creatures are, or at their head height on the raised walkway as they spend time outside.
The ramp to the raised walkway offers excellent access for those with disabilities and there's a covered seating area with a great view across the park and of the stunning, chestnut antelope, a blesbok, in the adjoining paddock.
Active Oceans
The Active Oceans exhibit comprises the largest sea lion pool in the UK and a penguin pool with underwater viewing. The penguins are Magellanic, the only ones of their type in the UK. Popular with adults and children alike, these comical marine birds are amazing to watch under the water! They're like little black torpedoes, but they do like to meet the kids through the glass.
Gorilla Mountain
Gorilla Mountain features grass, trees, waterfalls and rocks, it offers very natural surroundings for the family of Western Lowland gorillas.
The island is accessed from their outside paddock and they spend much of their time there, foraging for scattered food and enjoying the sunshine during the summer months. The youngsters treat the island as their very own adventure playground!
Big Cats
The Big Cat House is home to African lions and Amur tigers.
The lions, father and son, Wallace and Khari, enjoy a spacious, multi-surface outdoor enclosure with a heated "rock" which enables them to be out in the fresh air all year round. There are plenty of hiding places for the lions' food which provides them with daily enrichment as they use their great sense of smell to find their meat.
The house also provides a home to the stunning Amur tiger, Alyona. The outdoor area comprises a large grass paddock with plenty of shrubs and trees for shade, a pool and platforms on which she spends much of her time chilling.
Lemur Wood
Always a favourite with younger visitors, Blackpool Zoo has three species of lemur residing in this wooded area overlooking a lake full of flamingos, rare geese and ducks. These are ring-tailed, red-ruffed and red-fronted lemurs. They can be quite cheeky and will jump across the walkway within inches of you, but their favourite pastime is sitting in yoga positions enjoying the sunshine!
Lemur Wood was one of the UK's first walk-through zoo enclosures and is still one of our most popular. It offers you the opportunity to share your space with the stars of the DreamWorks' film, "Madagascar", with no glass or bars in the way.
Wallaby Walkabout
Wallaby Walkabout is home to both wallabies and kangaroos. These are related species and they get along very well. Their undulating paddock with its hill and caves in which to shelter from bad weather, lets you get very close to these amazing animals. You can play "spot the joey" by looking out for the babies in pouches!
Children's Farm
Spacious indoor and outdoor enclosures house many favourites including ponies, donkeys, sheep, goats, pigs, rabbits, guinea pigs and many more.
Wolf Ridge
The Wolf Ridge enclosure was built on an area of land in the zoo previously undeveloped near East Park Drive. The area was transformed into a superb, natural habitat for the pack of Iberian wolves, which arrived from Woburn Safari Park.
A large, covered viewing platform, walkways, large window and passing miniature railway enable visitors to view all of the outside enclosure from multi-levels. There is also a terraced area with picnic tables, so you can enjoy the view whilst enjoying your lunch.
World of Wings Aviary
World of Wings is a dedicated international aviary, offering visitors a fun, educational and interactive journey through a whole host of countries. It's home to a collection of beautiful bird and water-fowl species from across the entire globe.
Food and Drink
In addition to the animals, the main Entrance Hall features a Coffee Shop, gift shop, children's Play Barn soft play area, birthday party rooms, toilets and a Nursery accommodating up to 66 children. In the centre of the zoo is the Lake View Cafe which seats 300. Additionally, there are ice cream kiosks and picnic tables ensuring a fun day out for all the family.
Travelling to Blackpool Zoo
Blackpool Zoo is located on East Park Drive, just two miles inland from the attractions of the famous Blackpool Golden Mile. The zoo is set in a very picturesque part of the town, nestled by Stanley Park and Marton Mere Nature Reserve.
Travelling by Car
If travelling to Blackpool Zoo by car, exit the M6 at junction 32 and take the M55 to junction 4 and follow the 'brown elephant' signs. The postcode to use in your sat-nav is FY3 8PP.
Travelling by Train
There are two railway stations in Blackpool. We recommend Blackpool North Station which is a 5-minute walk from the town centre, from where you can take the bus or a taxi to the zoo.
Blackpool South Station is about 3 miles from the Zoo, (there are usually plenty of taxis available at both stations). See the Raileasy website for details.
Travelling by Coach
If you would like to travel by coach we recommend that you try National Express.
Staying in Blackpool
There are loads of places to stay in Blackpool, we recommend that you try Hotels.com or Travelodge. Blackpool's Village Hotel is located in Stanley Park alongside Blackpool Zoo. The hotel offers a gym, Italian restaurant, pub, and spa on-site, as well as ample free parking. The hotel even features an 18-hole golf course, with a driving range and golf academy.
Attractions Near Me Offers
We regularly feature offers for discounted entry to Flamingo Land Resort. Check out our Featured Offers below: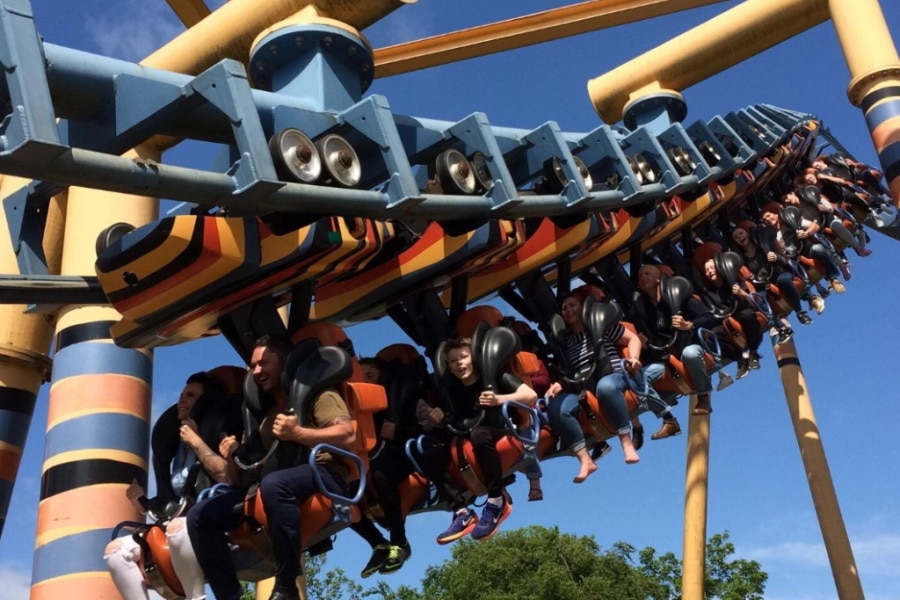 View All News and Active Offers
View All News and Active Offers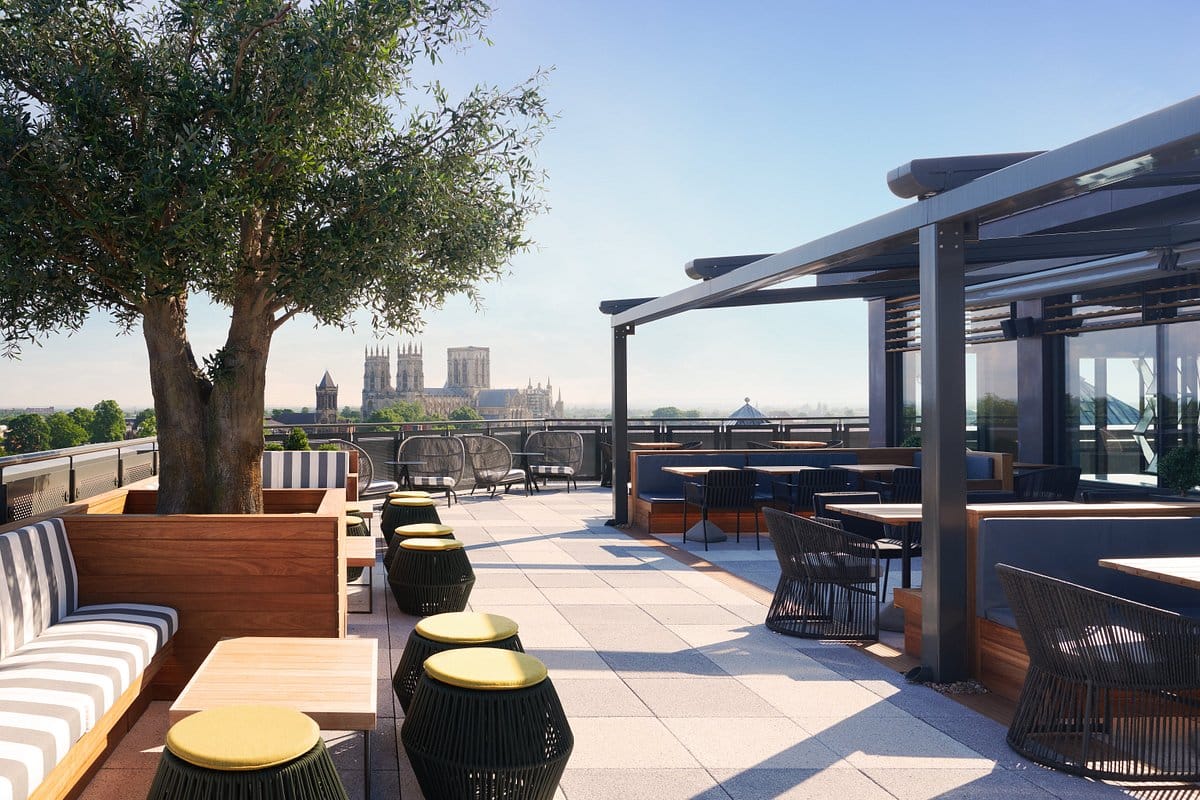 Malmaison Dine and Wine for 2 Gift Vouchers Only £69
Malmaison Dine and Wine for 2 Gift Vouchers Only £69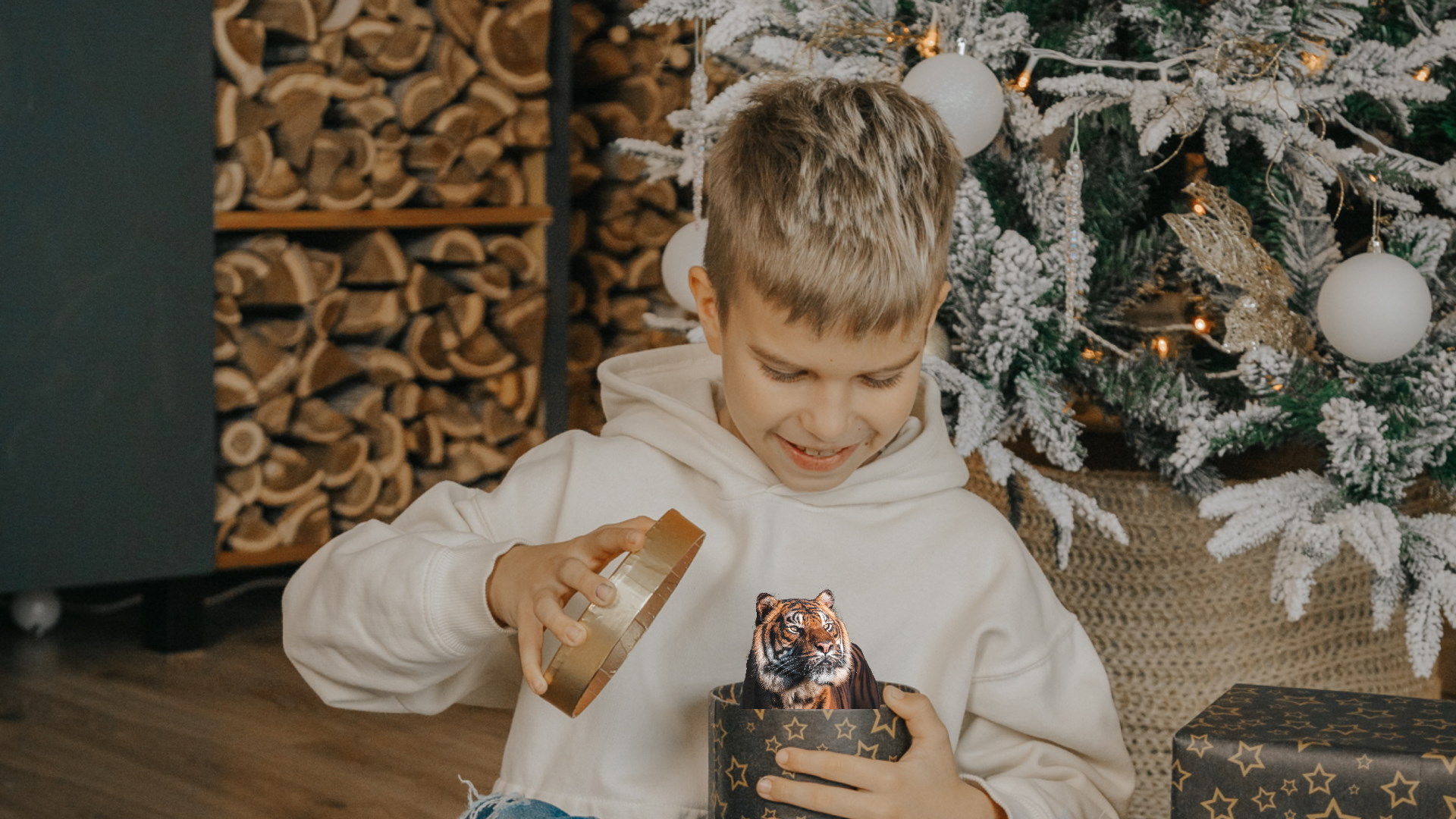 Christmas Gift Ideas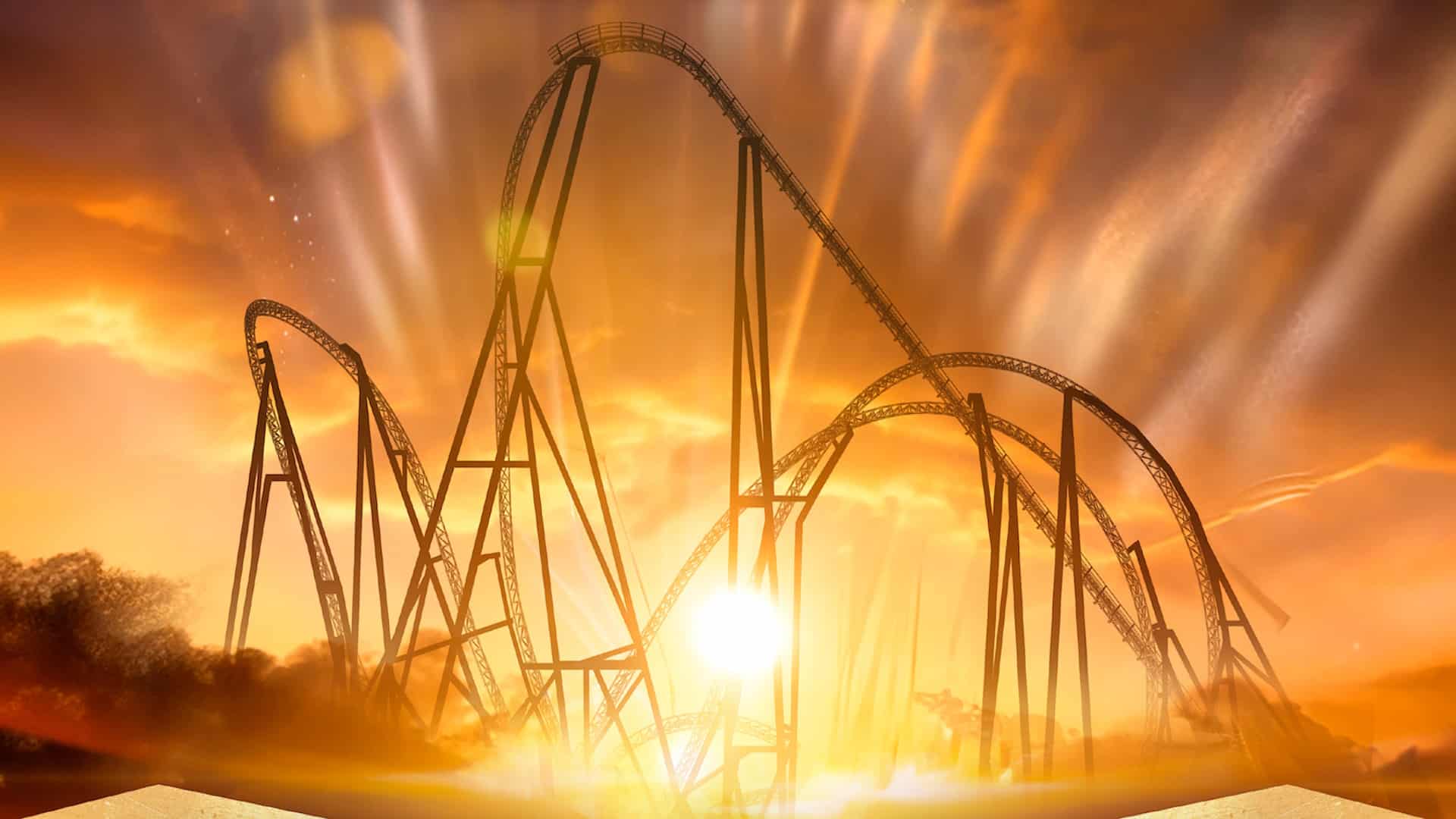 2 x 2024 Thorpe Park Tickets for Only £44.84
2 x 2024 Thorpe Park Tickets for Only £44.84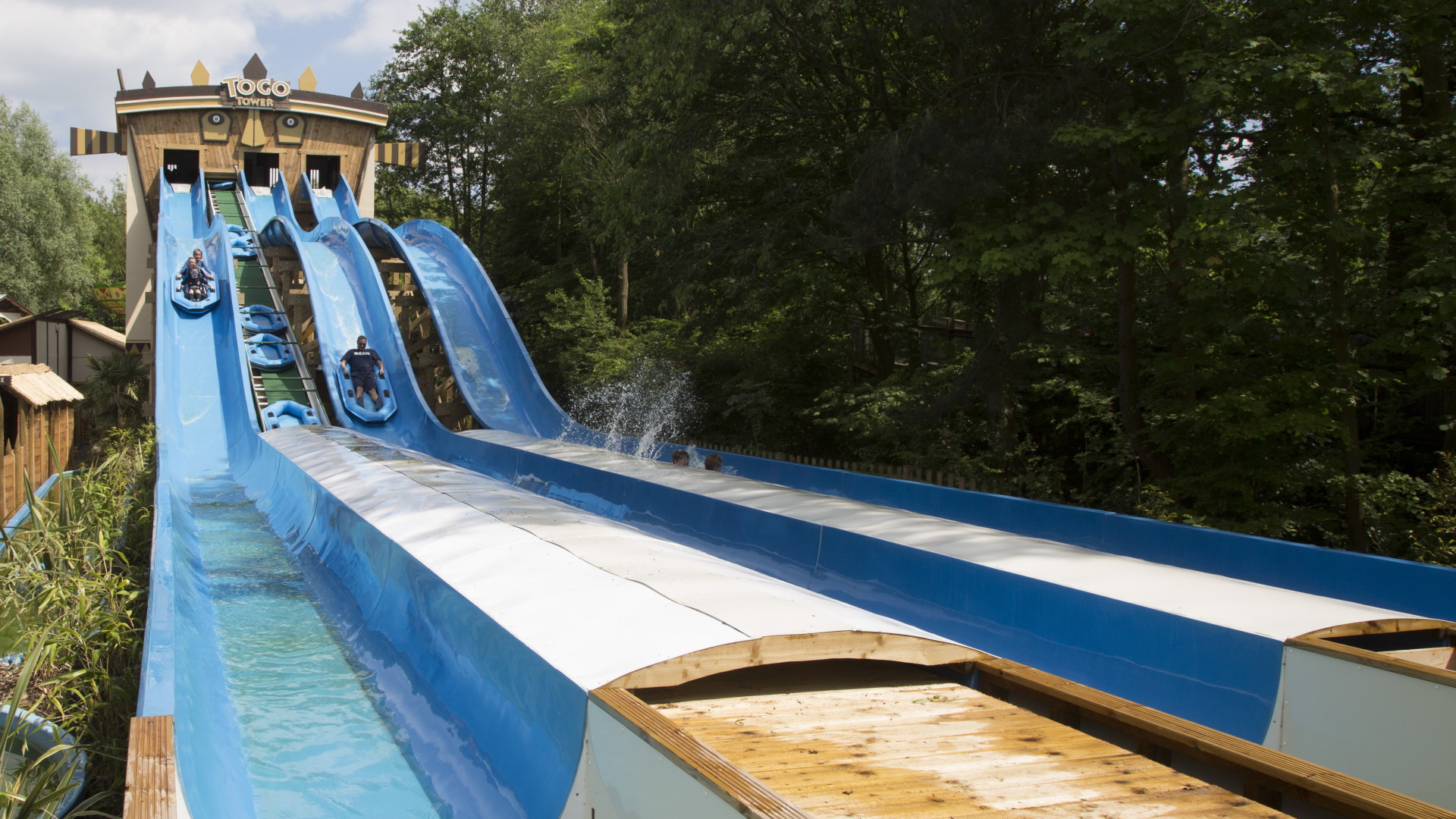 £39 Gulliver's Family Ticket
£39 Gulliver's Family Ticket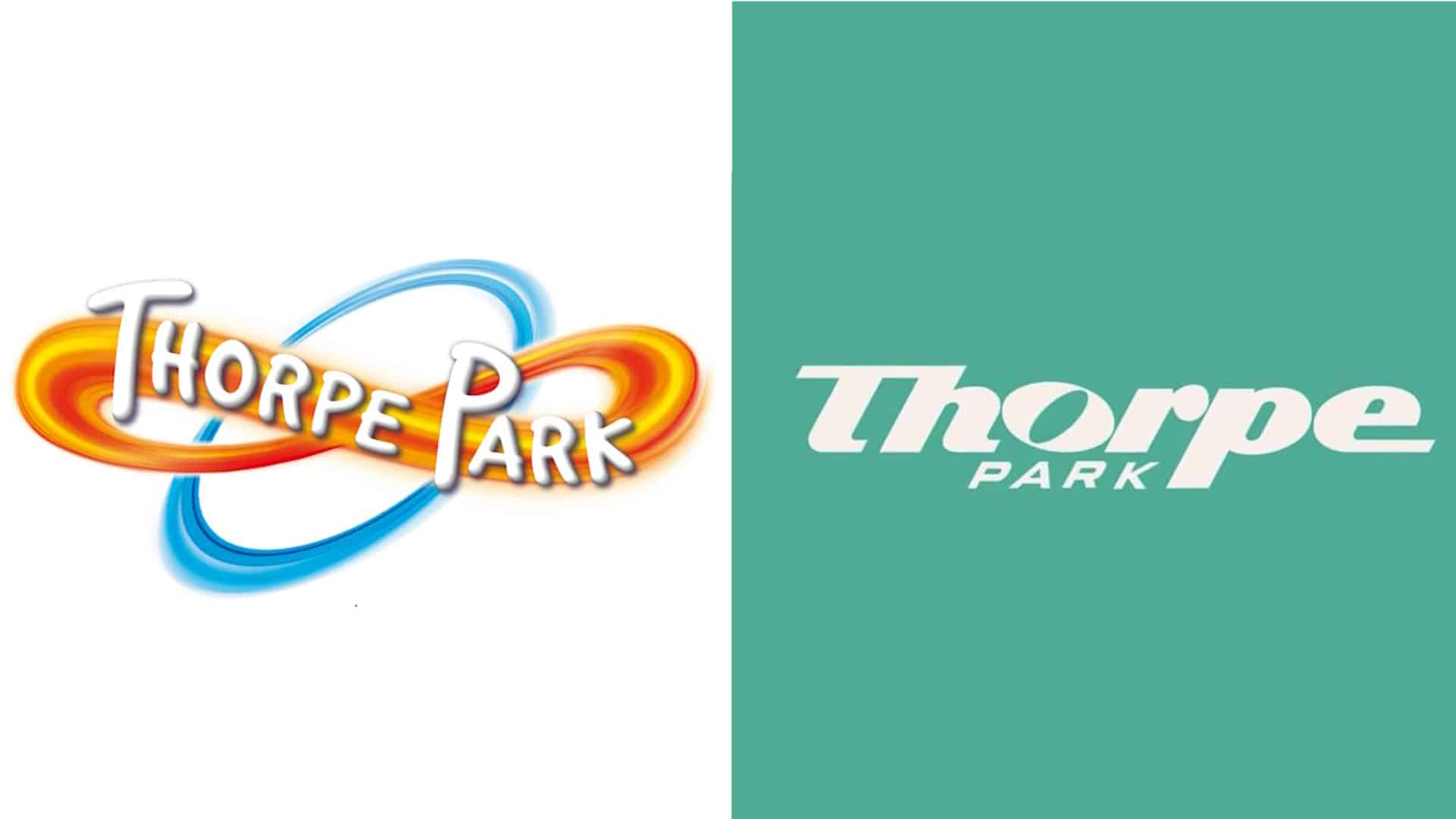 New Logo Revealed for Thorpe Park
New Logo Revealed for Thorpe Park
View More Discount Days Out at Attractions Near Me
Also like our Facebook page for notification of any new offers Facebook.com/AttractionsNearMe
Blackpool Zoo
was last modified:
June 26th, 2023
by
Dan
Blackpool Zoo is located on the site of the original Municipal Airport, which opened in 1931, the site of the family attraction had an intriguing history. As Stanley Park Aerodrome, it operated from September 1939 as an RAF parachute training centre, with an air traffic control tower and a hangar (subsequently used as the elephant house and food store). Four more hangars were added in the war years and used for the construction of Wellington bombers.
In 1945, Blackpool Borough Council used the now-empty buildings to store the town's illuminations and deck-chairs. Then, in 1953, the Royal Lancashire Show took over and ran an annual show until, in 1962, plans for zoological gardens were proposed and discussions held with Southport Zoo. Seven years later, the Blackpool Tower Zoo closed and the Council drew plans for a new zoo.
In 1969 a proposal for Disney World UK almost came to fruition, when it was about to be developed but sadly was stopped due to pressure from other attractions in the town. Other suggestions included a horseracing track and a Formula 1 circuit but in July 1972, the 33-acre Blackpool Zoo was opened by TV's Johnny Morris, of Animal Magic, who rode in on an elephant!
Click Here to read more about the history of Blackpool Zoo.
Related Listings
Fancy an escape to nature? Enjoy a great family day out in the wild at WWT Martin Mere in Lancashire any time of the year! From getting close to the wetland wildlife to all sorts of awesome activities, there's plenty to do for all the family. Adventure Awaits Looking for an adventure? From thrilling zip wires to epic treetops,
Read more…