Enjoy a great day out at Dudley Zoo and Castle, home to more than 1300 animals, and nigh on 200 species, including some of the rarest creatures on Planet Earth. Hundreds of exotic and endangered animals inhabit an ancient wooded hillside, with a rich geological history, around the ruins of the 11th-century Dudley Castle​.
Dudley Zoo and Castle
Dudley Zoo is located on a lovely 40-acre site boasting both a ruined medieval castle and a rolling park with nigh-on 200 species of animals, making for a wonderfully varied and informative family day out.
Amongst the Grade II listed buildings on the site at Dudley Zoo, many are art deco, including Eden Project-style glass domes that make up the tropical environment development. Within the grounds of Dudley Zoo and Castle is the world's largest single collection of Modernist Tecton structures and the country's only vintage chairlift.
Attractions at Dudley Zoo
Home to some of the rarest animals in the world, attracting more than 200,000 visitors a year. Dudley Zoo is located within a conservation area incorporating the 11th-century Dudley Castle.
Amazing Animals
A ticket to Dudley Zoo grants visitors access to a host of naturalistic enclosures, containing amazing animals such as Lions, Tigers and Snow Leopards. Watch for the Bush Dogs out on the plain and the ever-playful Chimpanzees, with their climbing antics and feeding time performances.
View the Orangutans in their leafy tree domain and see a plethora of smaller Monkeys including Macaques, Spider Monkeys and Gibbons.
Other areas of the renowned conservation and breeding centre of Dudley Zoo feature Giraffes, Sealions, Meerkats and many more.
Farmyard Fun
The family attraction boasts a range of native and exotic animal species. The Farm and Barn offer young visitors a chance to get really close to a range of farmyard favourites including pygmy goats, micro-pigs, chickens, geese, guinea pigs and giant English rabbits. If the weather's not so good head into the barn to see a wide variety of smaller critters.
Adventure Playgrounds
There are adventure playgrounds located within the zoo offering slides, monkey bars and more for younger visitors to burn off some excess energy.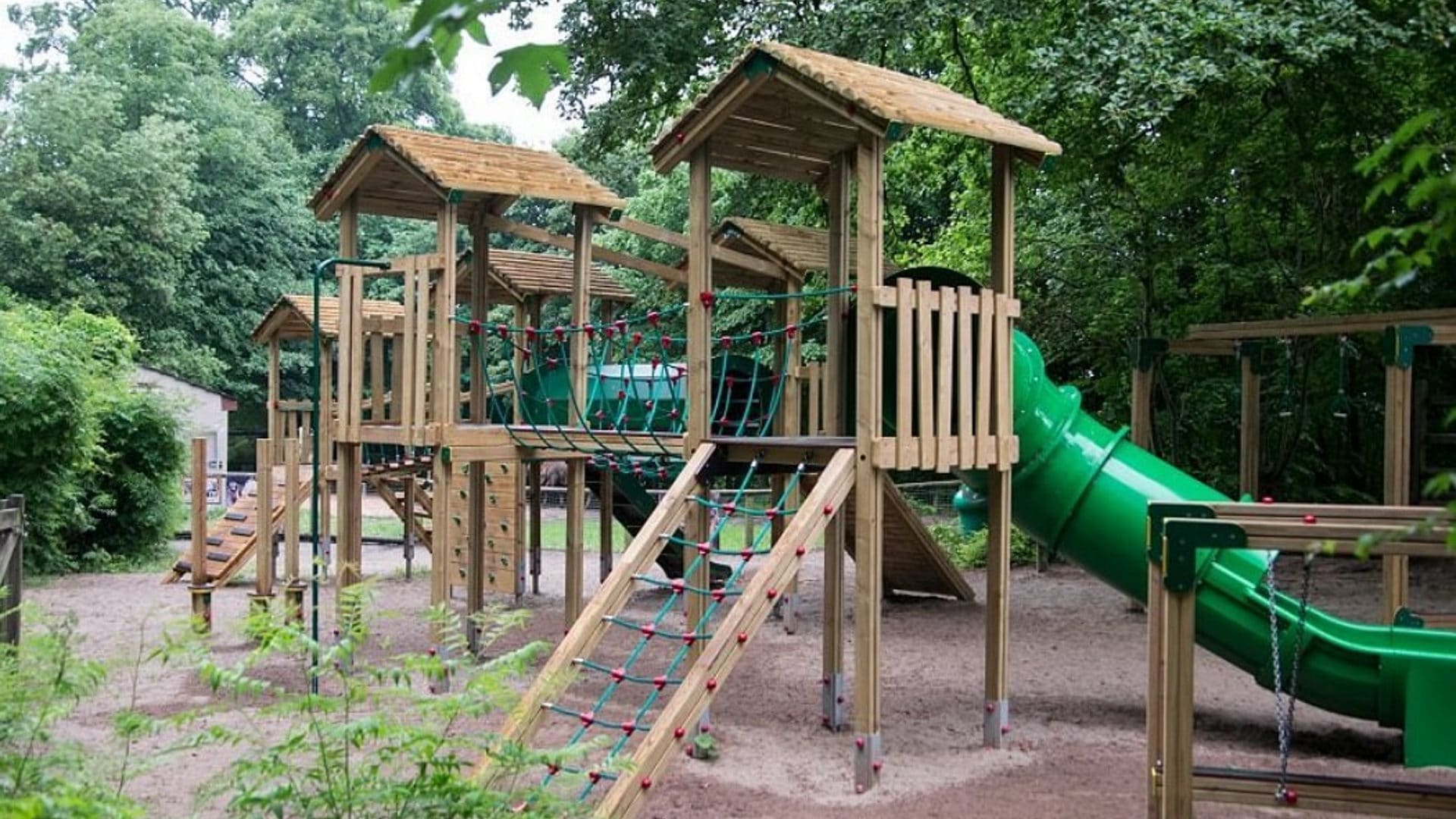 Tecton Buildings
Founded in 1937, the architects selected to design Dudley Zoo were renowned Modernists, led by Russian-born Berthold Lubetkin, who called themselves 'The Tecton Group'. They were so-named because of their revolutionary new design of building, incorporating reinforced concrete, called Tecton. The aim of the design of the buildings at Dudley Zoo was to protect the welfare of the animals while meeting visitors' demands for a clear view from a safe position.
Lubetkin-designed concrete structures
Dudley Zoo is now home to 12 listed Lubetkin-designed concrete structures, built between 1936 and 1937, they are the greatest collection of surviving Tecton buildings in the world and some of the most important modern movement buildings in the UK. As time has moved on and zoological practices have changed some of the Tecton structures have become unused and left to serve only as monuments.
You can learn more about the renovation work that has taken place in this informative magazine article.
Dudley Castle
Your admission ticket also includes entry to the extensive ruins of the Norman Dudley Castle, constructed in 1071. Rebuilt as a Renaissance palace in 1530 by John Dudley who was beheaded by Queen Mary for hatching the ill-fated Lady Jane Grey plot. Dudley Castle was a Royalist stronghold during the British Civil Wars of 1642-51. It surrendered in 1646 after the defeat of Charles I at the Battle of Naseby and was the residence of the Earls of Dudley until 1750 when it was on fire for three days and made uninhabitable. The family moved to nearby Himley Hall, but retained the site and founded Dudley Zoo in 1937.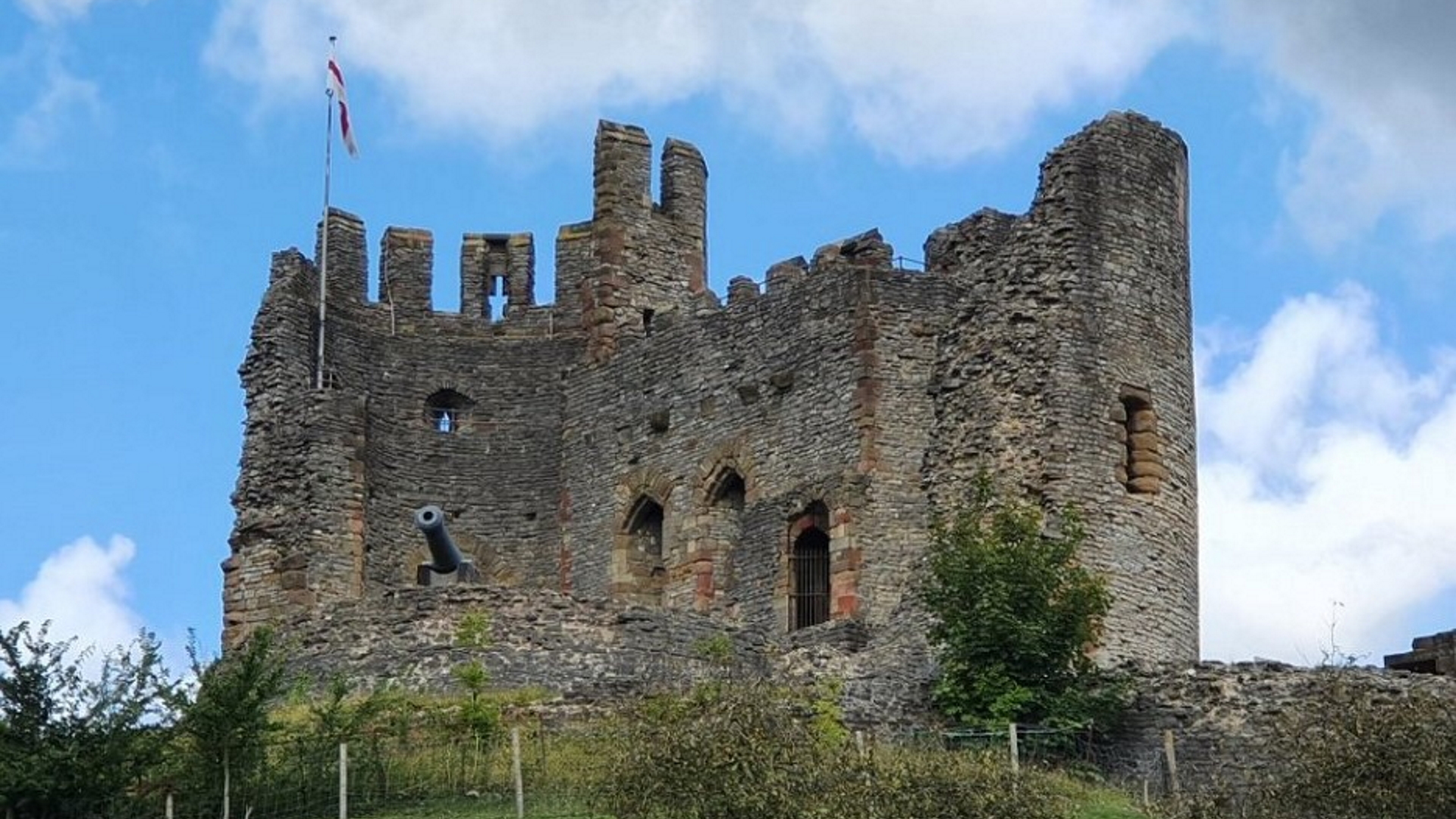 The castle at Dudley Zoo provides year-round costumed talks about its history and the characters who lived there, while the Visitor Centre displays detail the development of the house and grounds. Ghost Walks are offered too, as are 'living history' weekends with medieval re-enactments and archery demonstrations in the Castle Courtyard.
The family attraction also has Paranormal Experience evenings with a paranormal investigator and detection equipment, séances, glass divination and pendulum dowsing. Mediums demonstrate their techniques and visitors can look out for the Grey Lady and the little drummer boy who was shot whilst delivering a message to the grounds.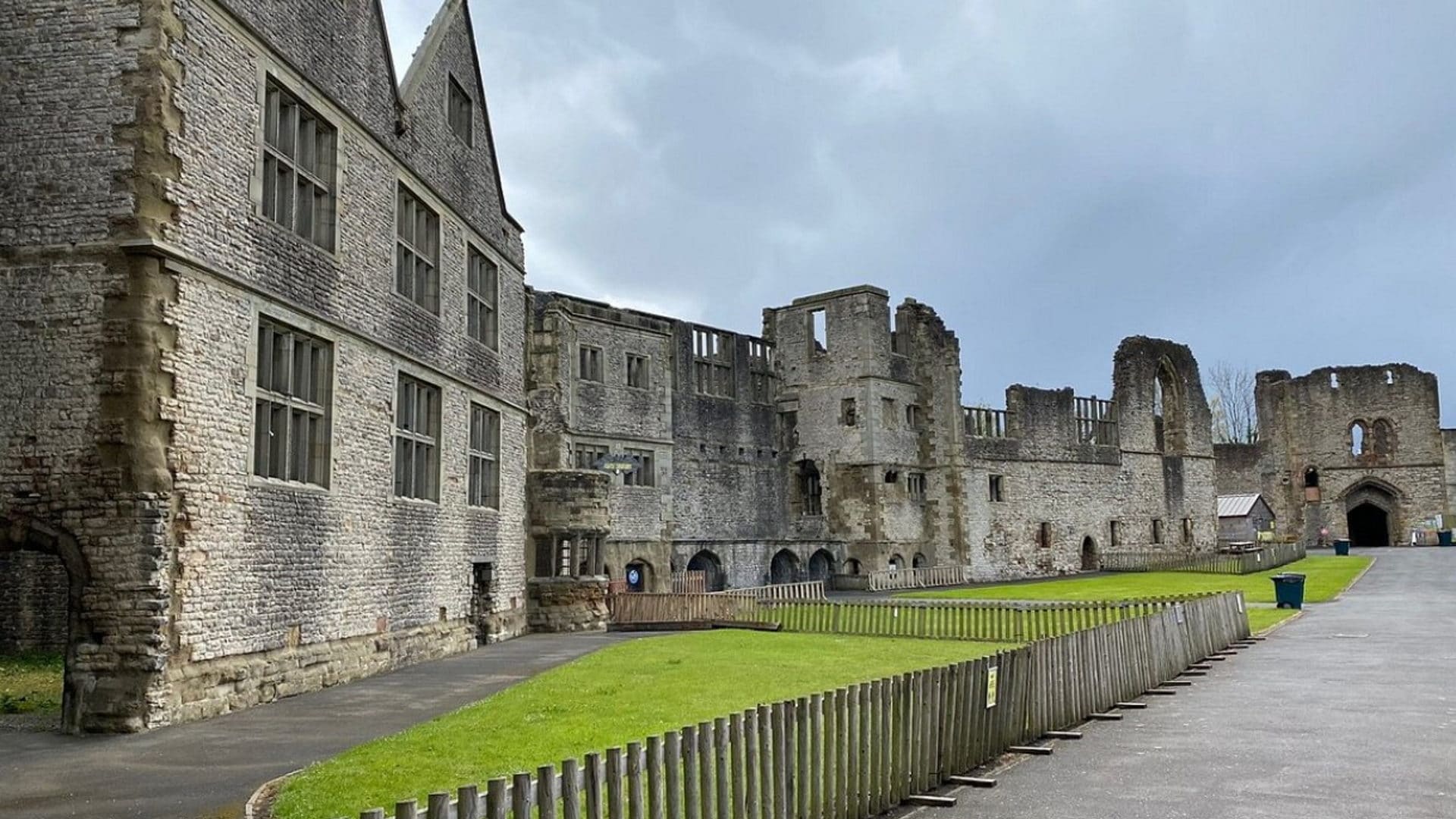 Admission Prices and Offers
You can purchase tickets in advance from the official website and also keep an eye on our offers page for great savings on Dudley Zoo and Castle Tickets.
Travelling to Dudley Zoo and Castle
The attraction is situated on the A461 (Castle Hill) 3 miles from Junction 2 of the M5. Only a stone's throw from the Black Country Living Museum.
Travelling by Train
If you are travelling by train, the attraction is only 3 miles from Dudley Port Station 3 miles and 5 miles from Sandwell & Dudley Station. Search for your train tickets using Raileasy.
Travelling by Bus
Dudley Bus Station is a 2-minute walk from the zoo entrance.
Nearby Accommodation
Just around the corner from the zoo is Village Hotel Dudley which is an ideal choice for families with a swimming pool, bar, restaurant and a Starbucks all on-site. Located between Dudley Zoo and Castle and The Black Country Living Museum is Travelodge Dudley offering great value stays, only a 5-minute walk from a retail park offering numerous restaurants and leisure facilities.
Check our dedicated accommodation page for more ideas on places to stay or view self-catering cottages available from Snaptrip.
Attractions Near Me Offers
For the best deals and Discount Days Out visit our Offers page Attractions Near Me
Also, like our Facebook page for notification of any new offers Facebook.com/AttractionsNearMe
Dudley Zoo and Castle
was last modified:
November 22nd, 2023
by
Dan
Related Listings
West Midland Safari Park is an award-winning visitor attraction, located in Worcestershire in the heart of England. It is home to a variety of all-weather attractions, including four miles of drive-through safari, the largest animatronic dinosaur exhibit in the UK and a theme park. Animal Exhibits at West Midland Safari Park Visitors to West Midland Safari Park can view
Read more…