Set in 65 acres of beautiful Dorset countryside, lays 65 a sanctuary for over 250 primates. Monkey World is a conservation centre and captivating family attraction.
Rescue and Rehabilitation
Founded in 1987 by Jim and Alison Cronin, in order to provide a stable, nurturing home for abused Spanish Beach chimps, today Monkey World works in conjunction with foreign governments from all over the world to stop the illegal smuggling of apes out of Africa and Asia.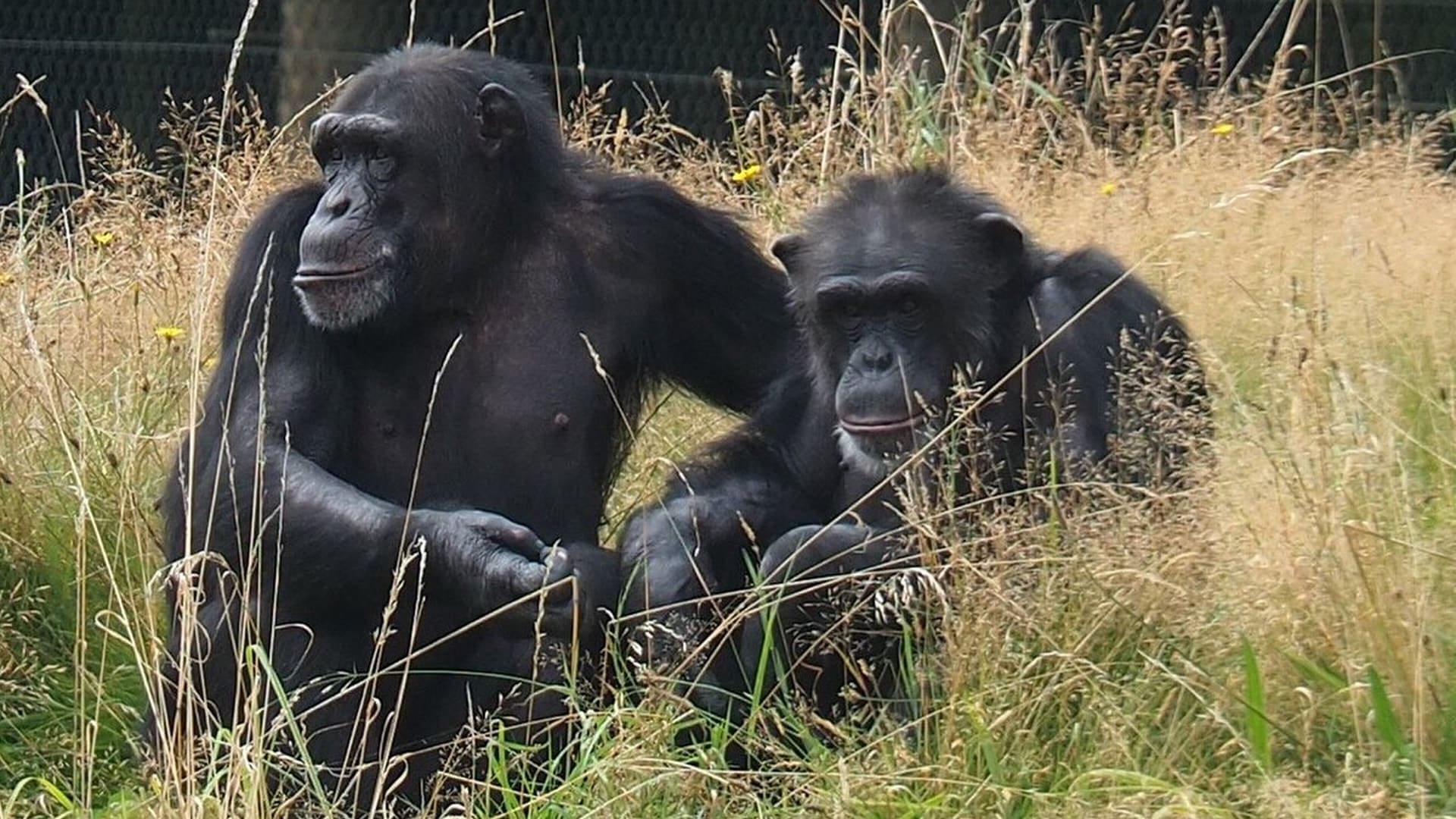 There are over 20 species of primates at the park ranging from apes such as chimpanzees, who were taken from the wild as babies and used as photographers' props on Spanish beaches to monkeys such as marmosets, many of which were rescued from the UK pet trade. The aim is to give them as natural an environment as possible so that they have a secure and peaceful place to live.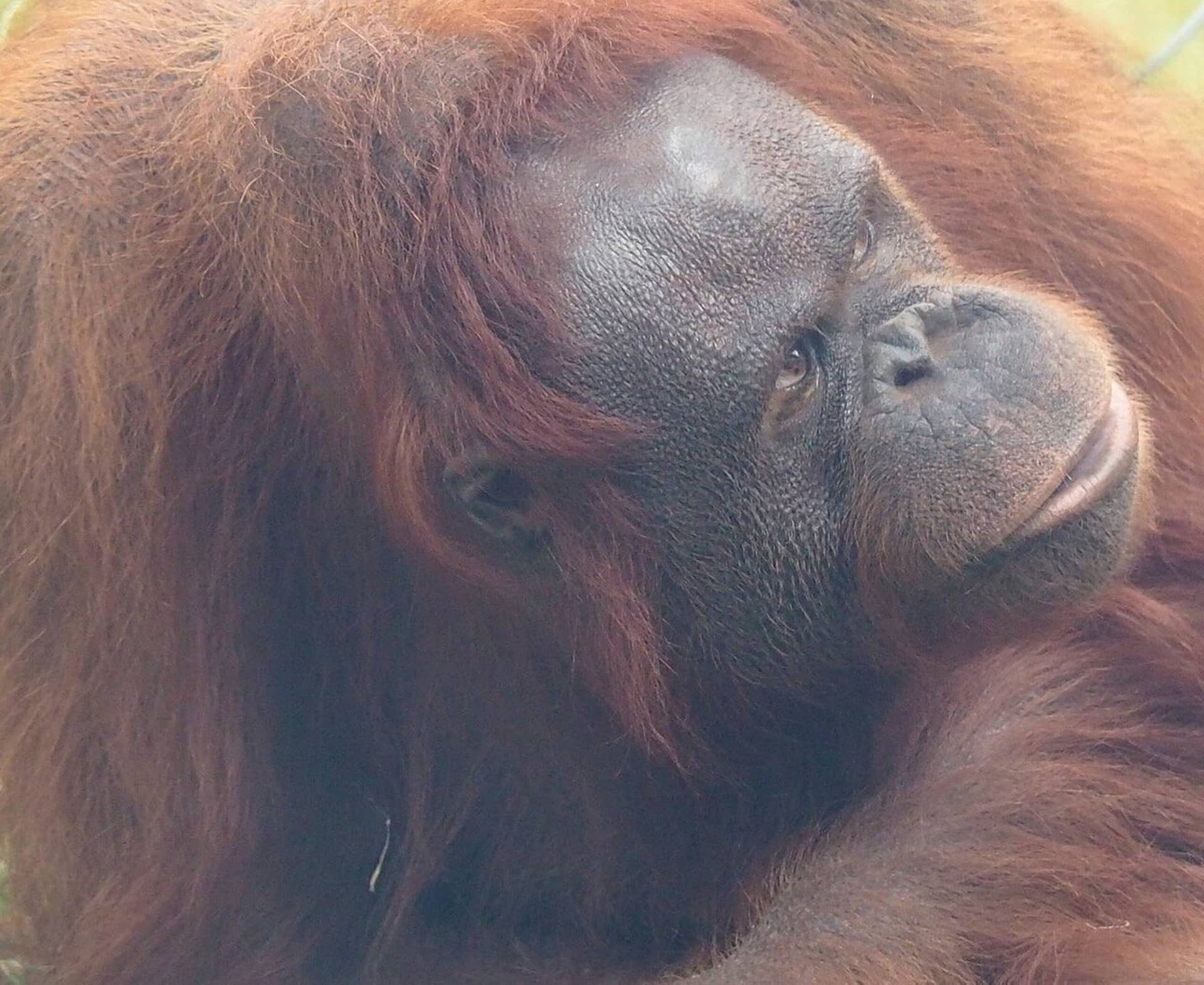 TV Shows
Monkey World boasts the largest group of chimpanzees outside Africa, the family attraction has won an international reputation as a leader in the field of primate welfare, rescuing animals from across the globe and housing them in naturalistic enclosures, providing them with care and attention, and allowing visitors to observe their ongoing rehabilitation.
The rescue centre has been featured on numerous TV channels with one of the most well-known shows being Monkey Life. Created in 2006, more than 250 episodes have been produced and aired in over 140 countries.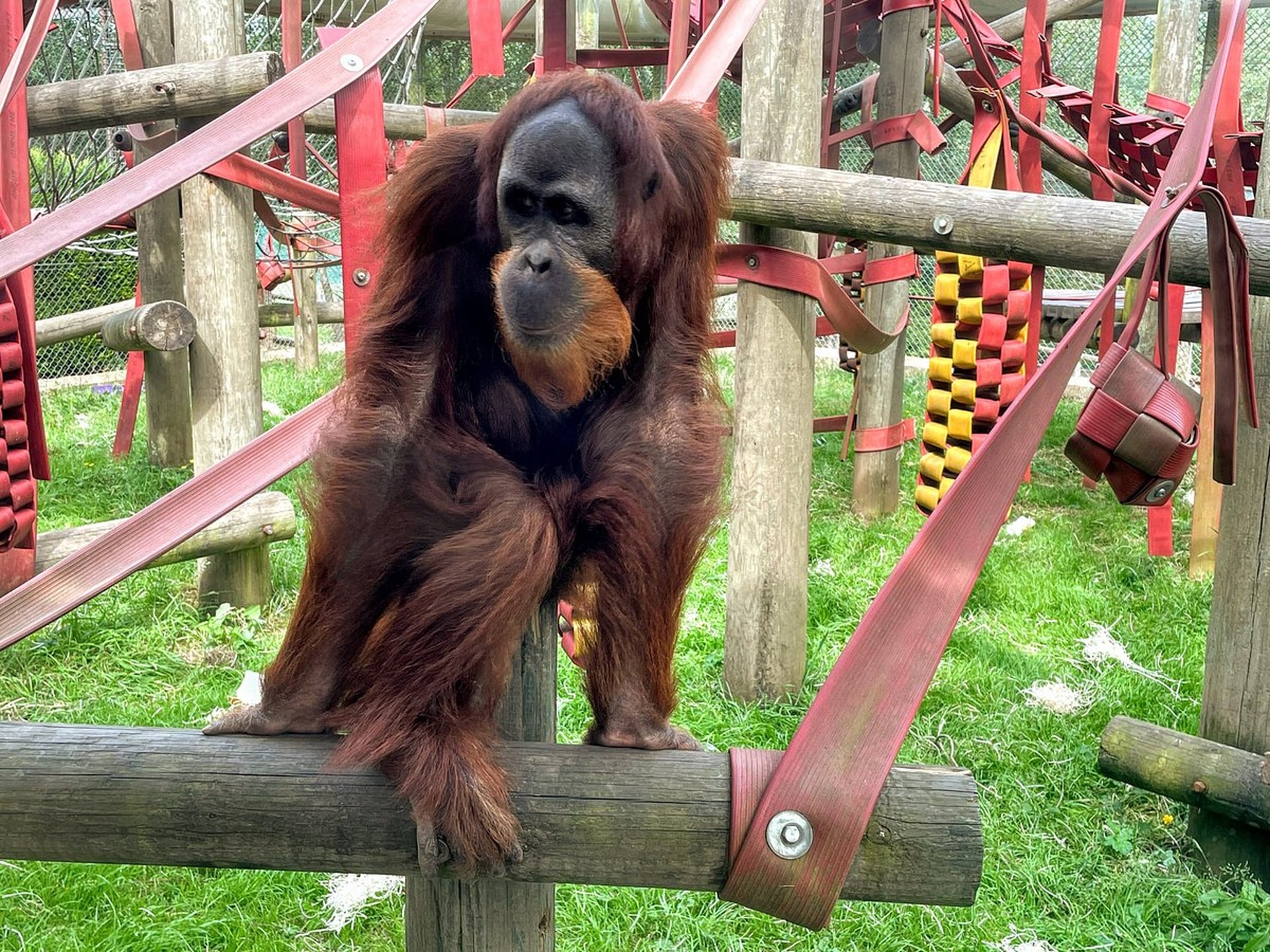 Monkey Life
Filmed at Monkey World in Dorset, Monkey Life follows the rescue and rehabilitation of abused and neglected primates. Many have mental as well as physical problems so the Primate Care Staff treat their individual needs until they can be reintegrated with primates of their own kind.
These fascinating creatures have individual characters and the series follows them in their daily life. From power struggles in the chimpanzee troops to introducing baby orang-utans to the rest of the nursery group, every day is a rollercoaster ride as the stories unfold.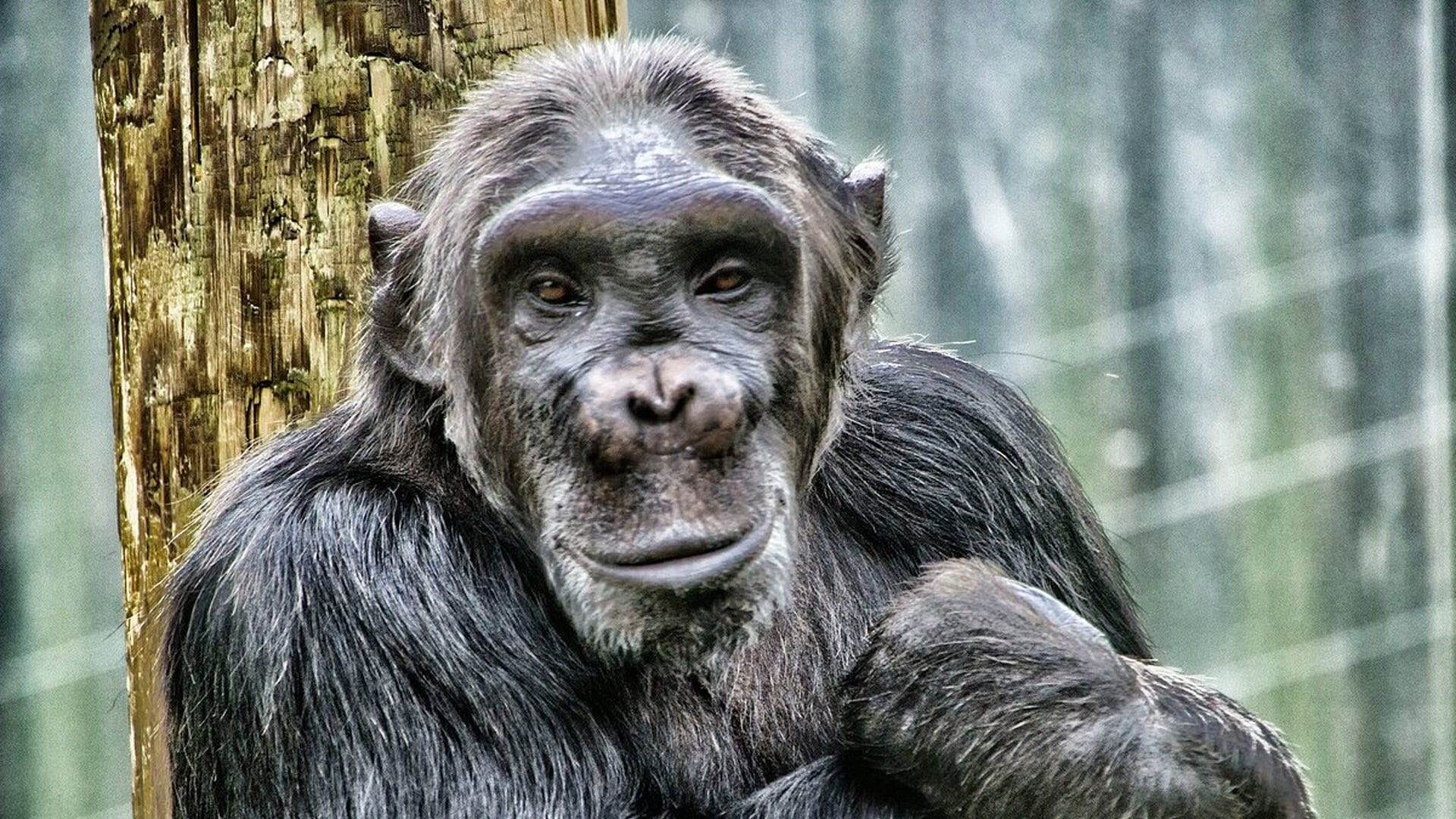 A Fun Family Day Out
Visitors to Monkey World enjoy a fascinating insight into the workings of the institute and get to meet the stars off-set whilst they monkey around. It is a fun family day out, watching the monkeys, who are all natural performers entertain you.
The Monkeys love zipping about their enclosures, climbing trees and ropes, interacting with each other, and playing to the crowd during feeding sessions.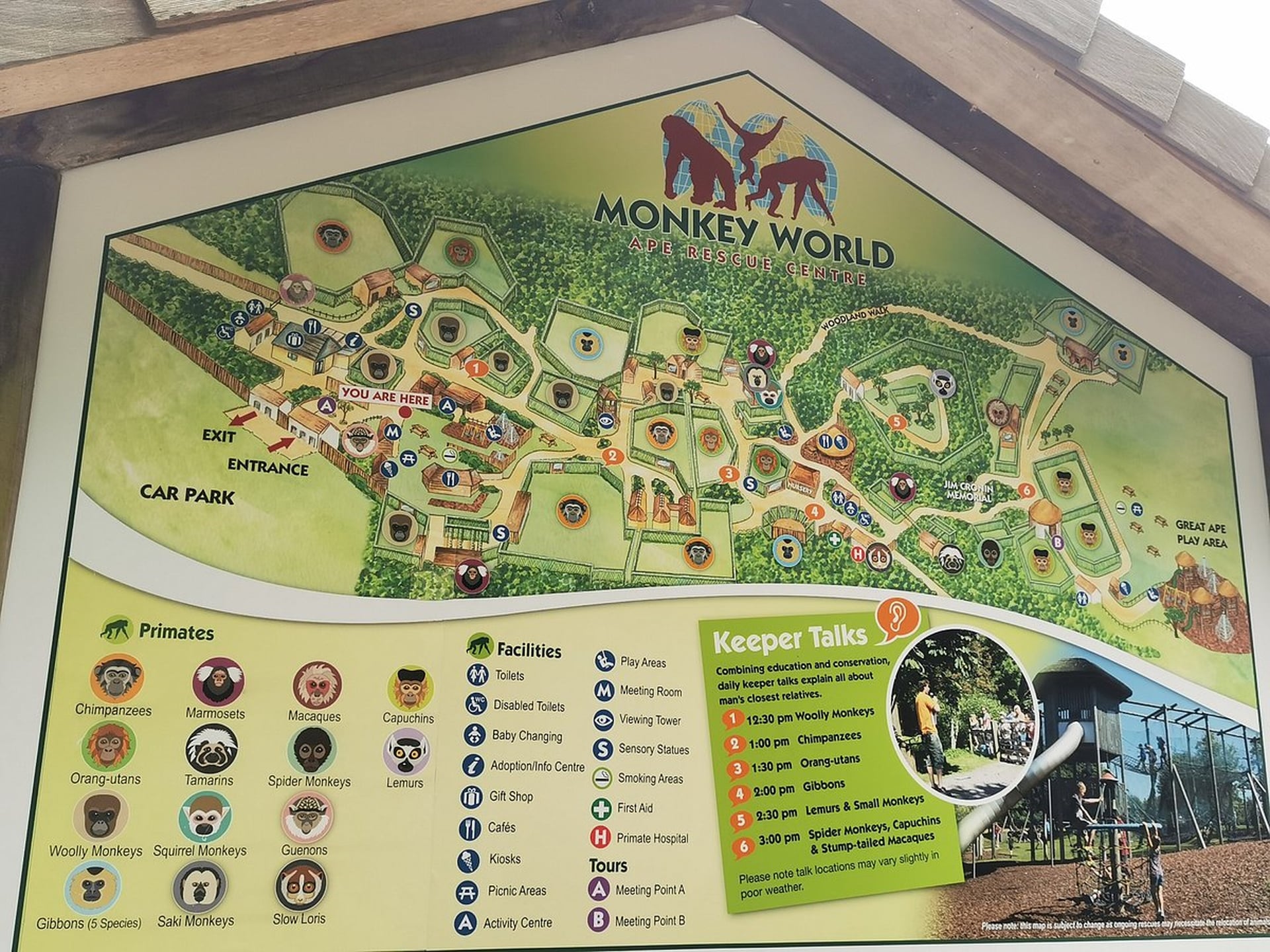 Primate Rescue
Since its opening in 1987, Monkey World has rescued primates from all over the world, assisting 27 governments to date. In many cases, primates have ended up living thousands of miles from their native home range, having been smuggled from the wild.
Adventure Playgrounds
Children can monkey around too in the three adventure playgrounds featuring climbing frames, cargo nets, swings and slides. Kids can take inspiration from our primate cousin's activities, and see if they can balance as well as a chimp, climb as high as an orangutan, and swing like a gibbon!
Food and Drink
Walking around the beautiful 65-acre park can work up quite an appetite. Luckily, there are many picnic areas situated throughout the park where you can relax and enjoy your lunch in the stunning Dorset countryside. Situated near the park entrance, adjacent to the gift shop, visitors can shelter from the elements in the ample indoor seating, or lunch on the patio, watching Hananya's chimpanzee group.
The Treetops café is also open all year round, serving hot & cold food and a wide range of drinks.
Travelling to Monkey World
Monkey World is situated on the A31 Between Bere Regis and Wool in Dorset. Use the postcode BH20 6HH in your Sat Nave and follow the brown tourist signs for "Monkey World".
Travelling by Train
The Nearest train station is at Wool. Search for your train tickets using Raileasy.
Nearby Accommodation
There are lots of places to stay in Dorset. Monkey World is surrounded by beautiful countryside. If you only planning on visiting the attraction for one day and would like to explore some of the other attractions in the area then take a look at some of the wonderful self-catering cottages available from Snaptrip.
Attractions Near Me Offers
For the best deals and Discount Days Out visit our Offers page Attractions Near Me
Also like our Facebook page for notification of any new offers Facebook.com/AttractionsNearMe
Monkey World
was last modified:
July 20th, 2023
by
Dan
Related Listings
Nestled within the Wiltshire countryside is Longleat, a family attraction with a host of entertainment that all adds up to a special family day out bursting with adventure. Discover various species of animals from around the world at Longleat including lions, tigers, wolves, koalas, red panda and sea lions as you travel by road, rail, waterway and foot. Family
Read more…