We had been looking forward to our trip to Alton Towers Scarefest for a number of months as it is always one of our favourite trips each year and we were certainly not disappointed.
Entertainment for All The Family
There were 13 people in our group aged from 10 through to mid 40's. The great thing with Alton Tower's Resort is that there are enough rides and attractions on offer to keep everyone entertained and the added bonus at Scarefest is that they operate right through until 9.00pm, giving you plenty of time to experience all that the park has to offer. To help you plan your visit and stay informed whilst at the park we would recommend that you download the Alton Towers App.
Plan Your Visit
The park was busy, as you would expect when a major event is taking place with queues for the bigger roller coaster rides averaging between 45 minutes to 1 hour for the majority of the day. Having planned ahead, envisaging that the park would be busy, we started our day at the back of the park with rides on Th3rteen and Rita (these rides tend to be a lot quieter in the morning).
David Walliams Land
After enjoying the thrills of the roller coasters we had a mode sedate ride on Gangsta Granny: The Ride which is located only a short walk from the Dark Forest section of the park in David Walliams Land. The queues in this section of the park were minimal so the younger members of our party also enjoyed a ride on Raj's Bouncy Bottom Burp.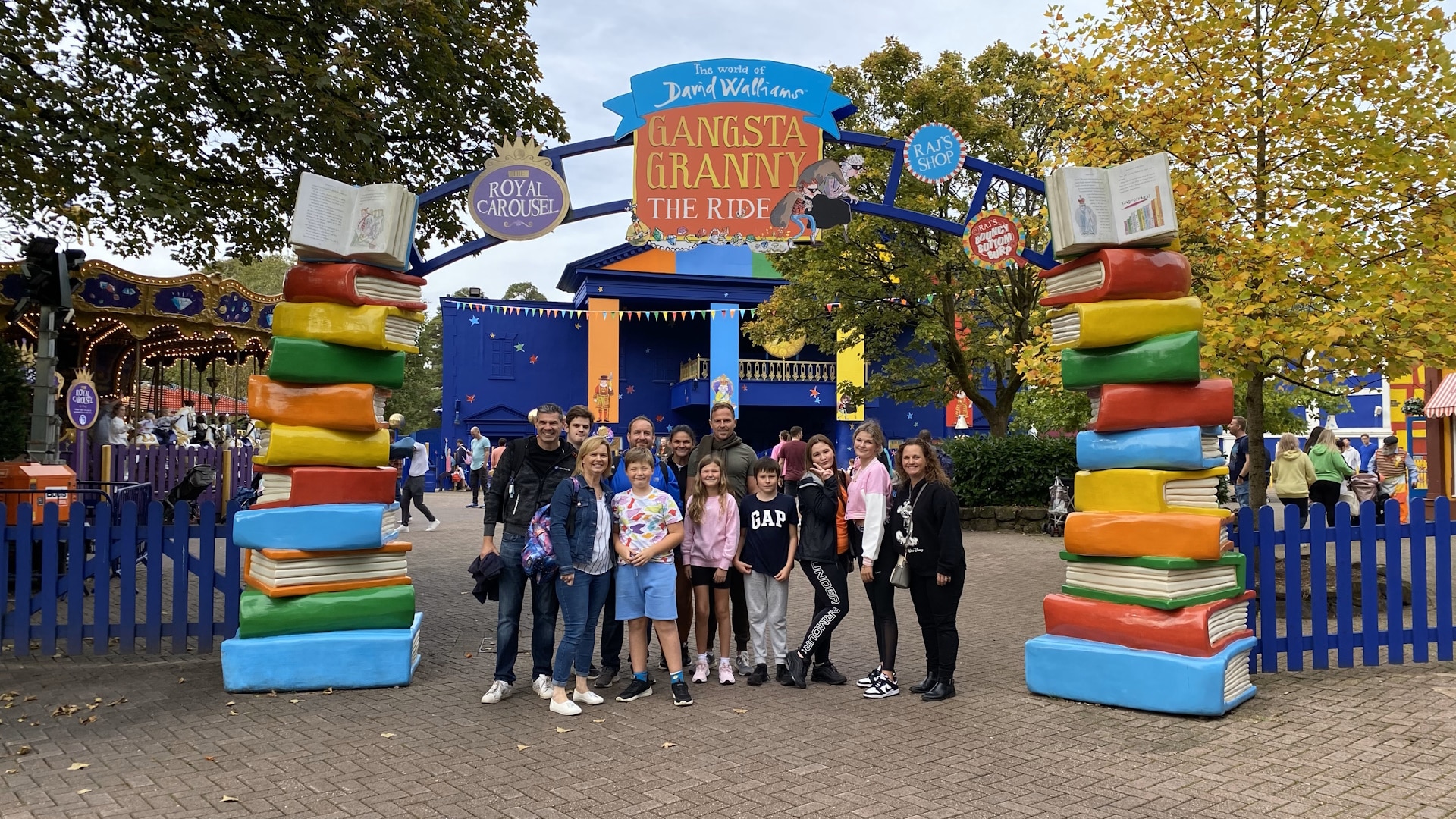 Digital Photo Pass
We would definitely recommend the digital photo pass, especially if you are in a large party like we were. We got individual photos on every ride and we also got some great group photos at Gangsta Granny The Ride, which were taken whilst we were queueing for the ride.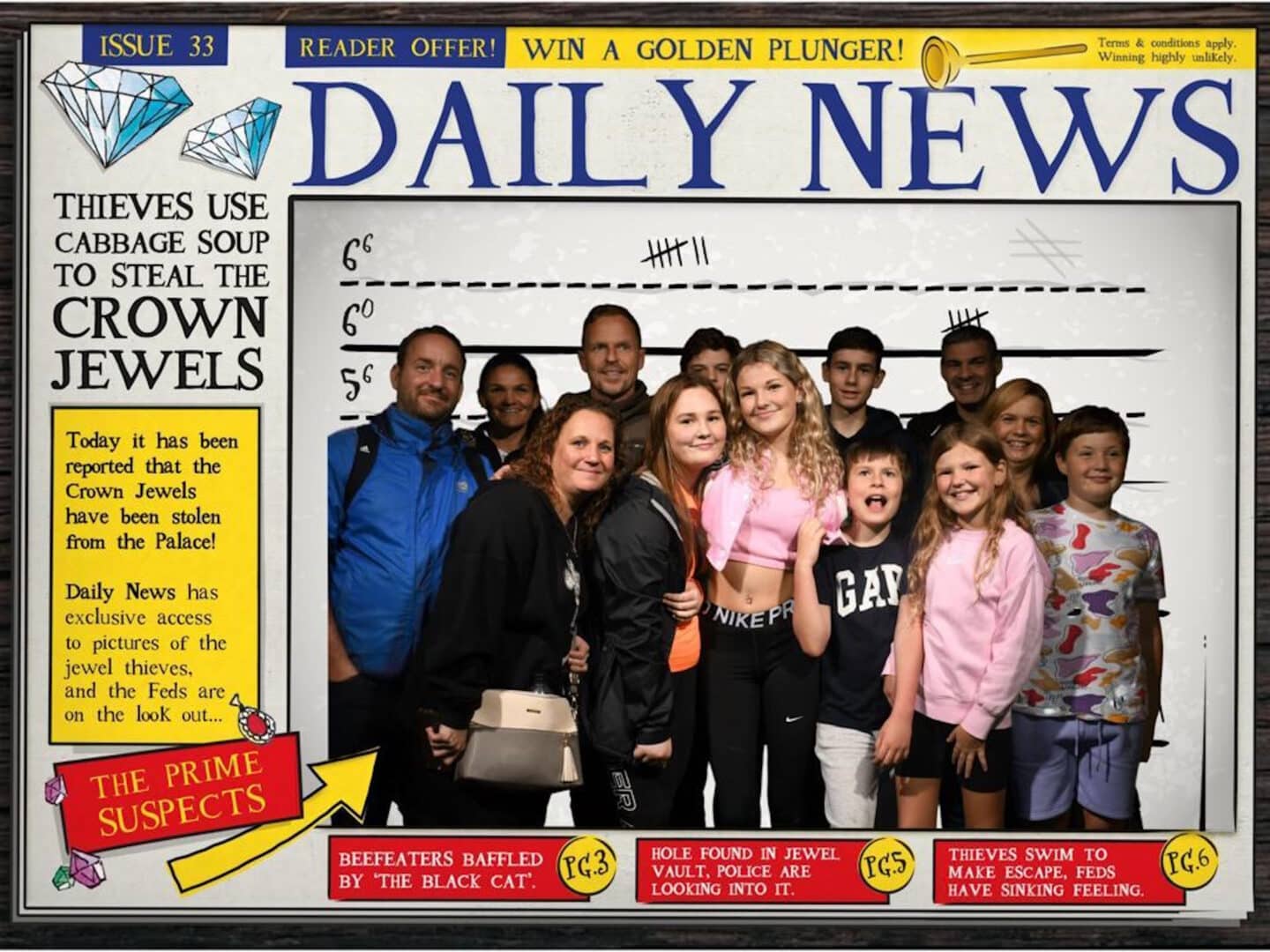 The Curse at Alton Manor
Following our rides in David Walliams Land we took the Sleepy Hollow footpath (which has some great interactive elements, perfect for Halloween) to the opposite side of the park and we experienced one of the latest additions to the park, 'The Curse at Alton Manor'. We were very impressed with this ride, the special effects throughout the ride are absolutely superb. It is like a horror movie brought to life!
Classic Family Rides
We headed back towards the centre of the park and on the way we rode The Runaway Mine Train and Congo River Rapids. These classic rides are great fun when you are in a larger group as you can all experience them together. We were now ready for another roller coaster so we took a ride on Spinball Whizzer.
Daz Games: Panic Room
Some of the older members of our party were booked in to experience the new Daz Games: Panic Room Scaremaze at 5.00pm. There are a number of scaremazes on offer for you to experience at Scarefest but they are optional and often incur a small additional charge. Daz Games: Panic Room is a brand-new first of its kind scare attraction, where players are given a wristband and released into the attraction to compete to find two unique symbols and exit within seven minutes, however you are not alone.
Those that expereinced Daz Games: PANIC thoroughly enjoyed it and described it as not too scary but good fun nonetheless.
Optional Scaremazes
Other Scaremazes on offer for the 2023 Scarefest event include:
???? Burial Grounds, a free-flowing outdoor scare zone shadowed by the mighty Wicker Man.
???? Altonville Mine Tours – Tiny's Revenge, explore at your peril and risk the adventure…if you dare.
???? The Attic: Terror of the Towers: An unforgettable and truly chilling experience set in the eaves of the Theme Park's famous and historical Tower ruins.
???? Darkest Depths: Get ready for a terrifying new adventure aboard 'The Mutiny', a notoriously spine-chilling ghost ship.
???? The Invitation: Visit the Lakeside Cemetery mausoleum where the friendly funeral director is dying to meet you.
???? Trick O Treat Town with HARIBO where every day is Halloween and the townsfolk favourite pastime is trick-or-treating for the town's visitors.
Food Village
Having eaten a few snacks throughout the day we were now getting hungry so we visited the food village on the main lawn where there were plenty of options for everyone to choose from.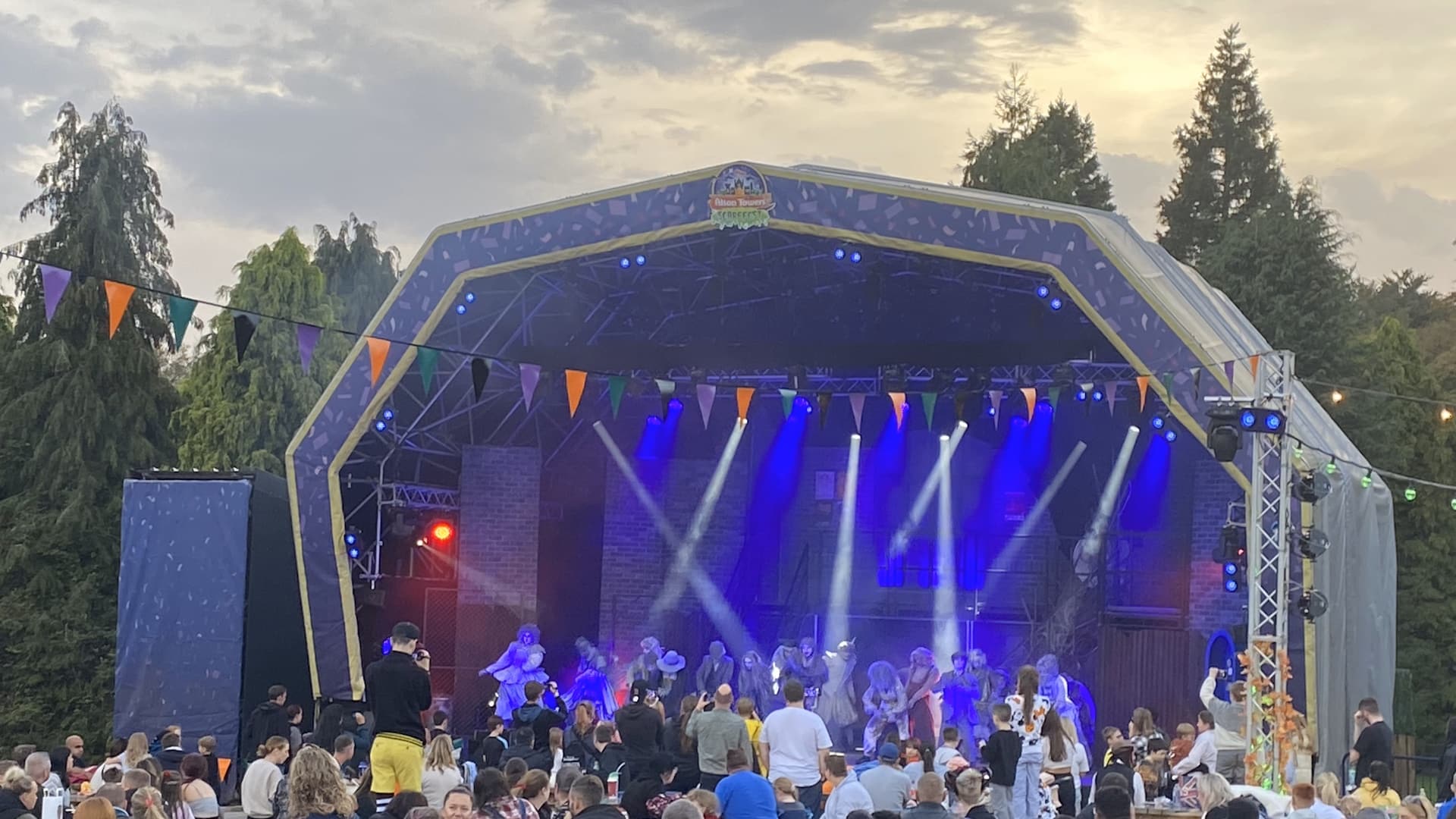 There were plenty of places to sit and whilst we ate our meals we enjoyed the live performance on the main stage.
Rides in The Dark!
After our meals it was starting to get dark so we headed over to Wicker Man which is a great ride, especially on the rare occasions when you can experience it in the dark!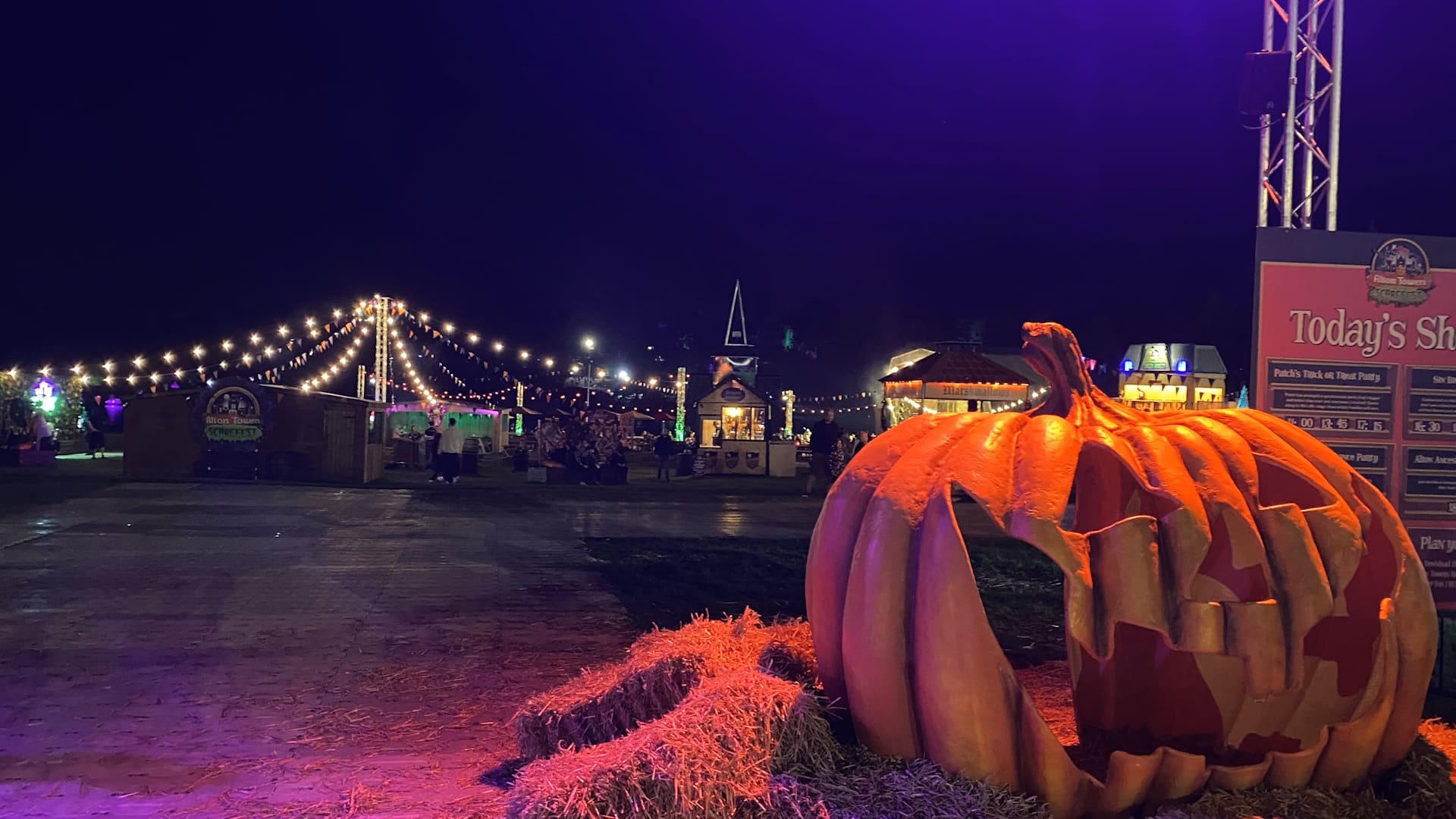 Following our ride on Wicker Man we headed over to X-Sector and we all rode Oblivion. The theme park takes on a whole different feel when darkness falls, even if you don't like riding the big roller coaster rides it is worth paying a visit just to take in the carnival atmosphere.
The Smiler
We had planned on riding The Smiler but the queue was over 1 hour long, meaning that it would have been our last ride of the day. It was at this point that we decided to split up with half our group choosing to take the opportunity ride The Smiler in the dark whist the rest of our group headed back to The Dark Forest thinking that we could ride Thi3teen again and possibly some other rides before the park closed.
Unfortunately there was also a long queue line for Thi3teen so we rode Rita instead, which had a much shorter queue. Rita was great fun hurtling through the woods in the dark and it left us enough time for a few more rides before the park closed.
A Great Party Atmosphere!
Despite our legs being tired after a full days walking we headed back to the opposite side of the park so we could experience 'The Curse at Alton Manor' for a second time as there is so much to take in on this awesome ride!
It was now nearing 9.00pm and park closing so we did what we always like to do to end our day at Alton Towers Scarefest, we went on the final rides of the day on the Runaway Mine Train. Despite being aimed at a younger audience the ride is great fun in the dark and with it being Scarefest there is a real party atmosphere with both guests and staff singing, chanting and having an all round great time. Despite our tired legs and spending a couple of hours in queues throughout the day, it is times like these that make great memories and always leave us looking forward to Alton Towers Resort, which is undoubtably one of the best theme parks here in the UK!
Alton Towers Review Summary
We had a great time at Alton Towers Scarefest, it was a very memorable day out with everyone in our party having a great time. In addition to the awesome rides, the scaremaze experience was great fun, as were the live shows. We also enjoyed seeing the live actors scattered throughout the park.
One of the most appealing aspects of Scarefest is that the theme park remains open until 9.00pm giving you plenty of time to experience all of the rides and attractions on offer. There is also a fantastic atmosphere, especially when darkness falls and the park takes on a whole new look.
Don't miss the opportunity to experience the fantastic roller coasters in the dark, it really heightens the thrills and the level of excitement.
Stay at Alton Towers Resort
If you can afford to then it is well worth taking the opportunity to stay on site as after a long day in the park it is only a short walk back to your accommodation. It really adds to the experience and you can spend a second day relaxing at the onsite Alton Towers Waterpark before the drive home. Due to the scale of the park, it is well worth planning your visit in advance.

Plan Ahead
Thanks to the internet it is easy to plan ahead. I would recommend viewing the Alton Towers Park Map online. You can also view the Ride Height Restrictions. Alton Towers offers a good mixture of rides and attractions to entertain all of the family. Use the map and other information available on the Alton Towers website to get an idea of which rides and attractions you would like to do. This information will help you to establish which sections of the theme park you need to visit. Bear in mind that the different sections are very spread out with lots of walking between each one. It is worth making use of the Skyride as this can avoid lots of walking on hilly and uneven pathways. Ensure that you wear comfortable shoes suitable for lots of walking.
Alton Towers Resort Tickets
Purchase your tickets in advance to save time queuing at the entrance to the park and also saving on the full price admission. View our Alton Towers Resort Special Offers Page for the best discounts on your Tickets and Accommodation.
You can buy your tickets in advance direct from Alton Towers Official Website.
Tips for Visiting Alton Towers
Don't dive straight in and buy Fastrack tickets but if you find that the queues are too long then you can always go back and get them if necessary. The different sections of the park are quite spread out so your family may need to split up at times, so ensure that your mobile phones are fully charged to help when meeting back up. We found that the photo pass was a great option at £20, allowing us to get a digital copy of our photos after every ride. If you are visiting with younger children then ensure that you pick up a parent switch card from guest services as you enter the park. The parent switch allows one parent to enjoy the major rides whilst the other takes the children on some of the family-friendly rides. When you swap over the person using the parent switch does not have to stand in the queue. The theming and attention to detail at Alton Towers is probably the best of all the Theme Parks in the UK.
We visited Alton Towers Scarefest on Saturday 7th October 2023.
More Reviews
If you enjoyed reading this Alton Towers Scarefest Review then you may also be interested in these reviews of other UK theme parks and attractions.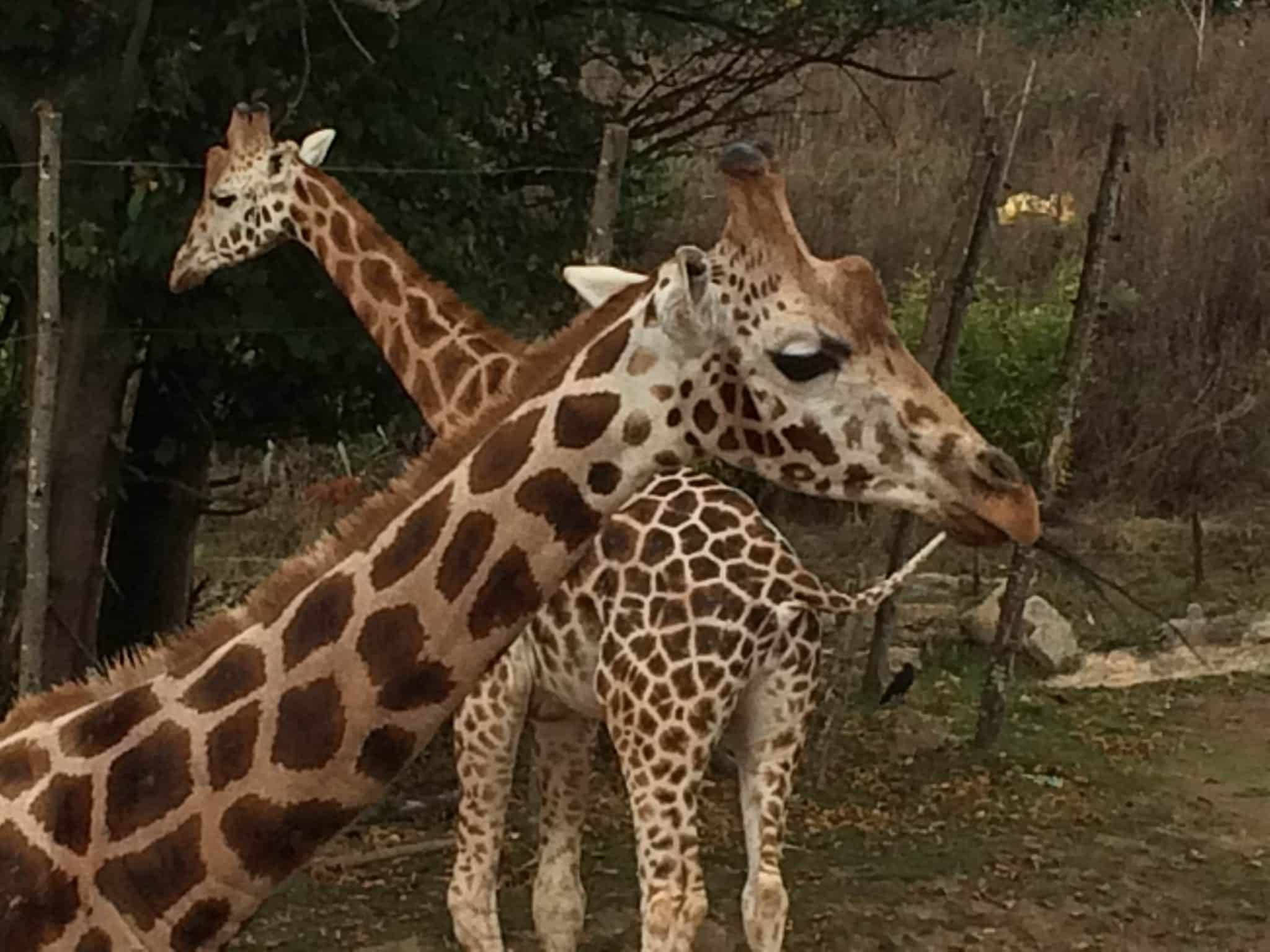 Chessington World of Adventures Resort Review
Chessington World of Adventures Resort Review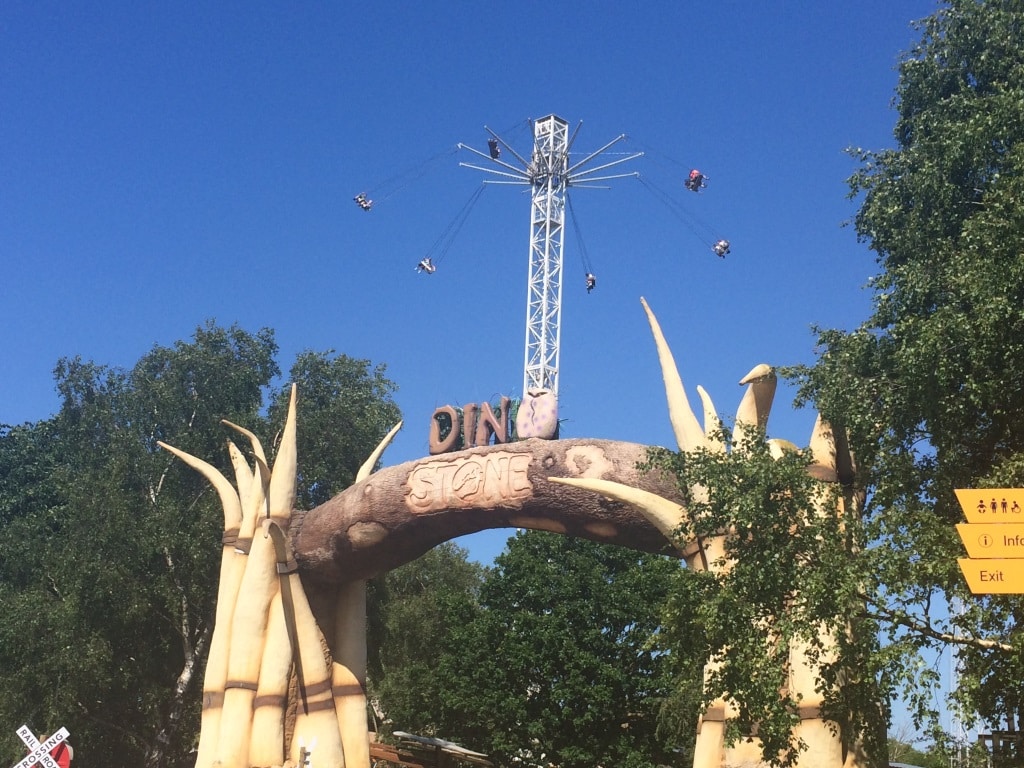 Flamingo Land Review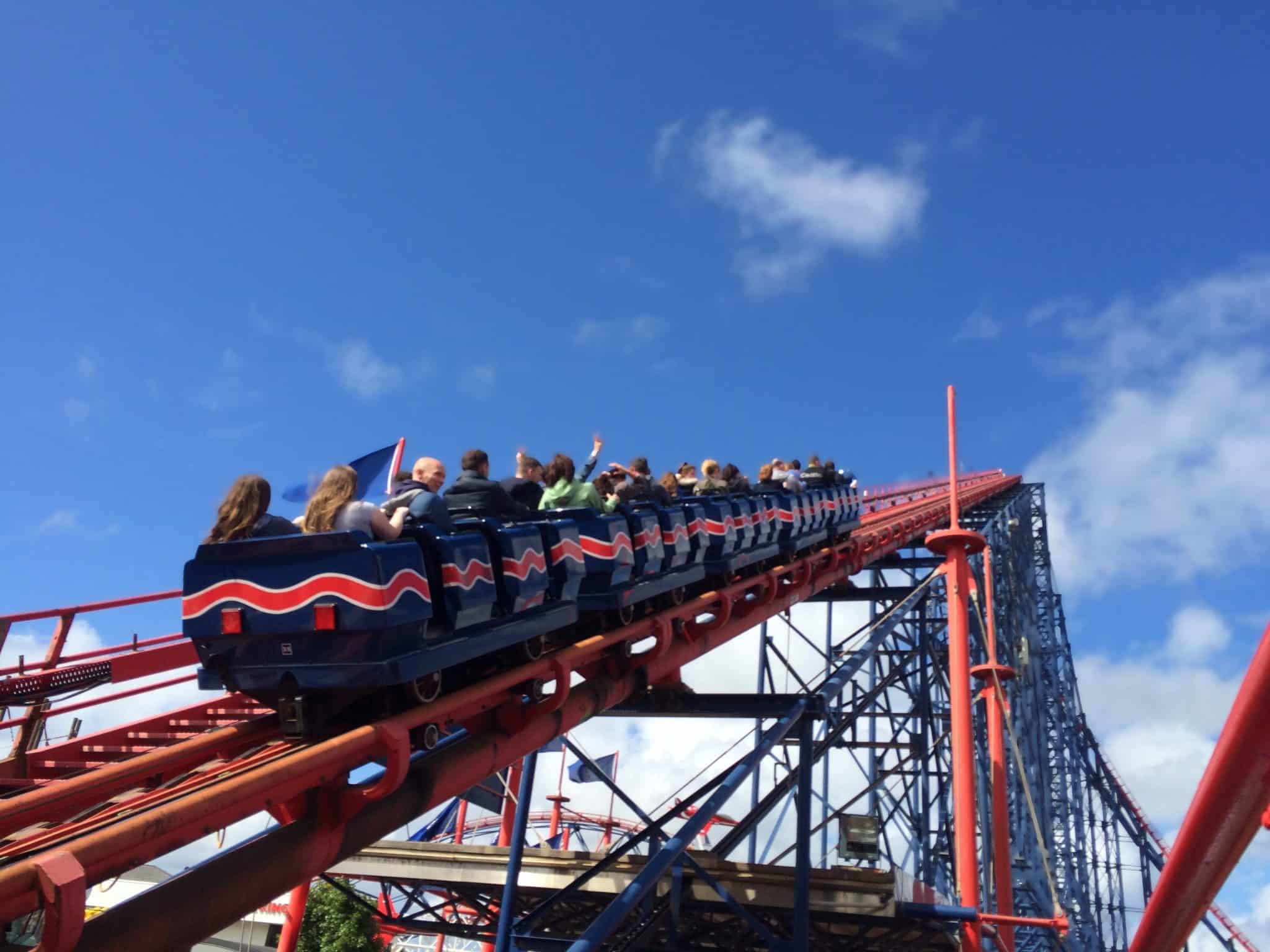 Blackpool Pleasure Beach Review
Blackpool Pleasure Beach Review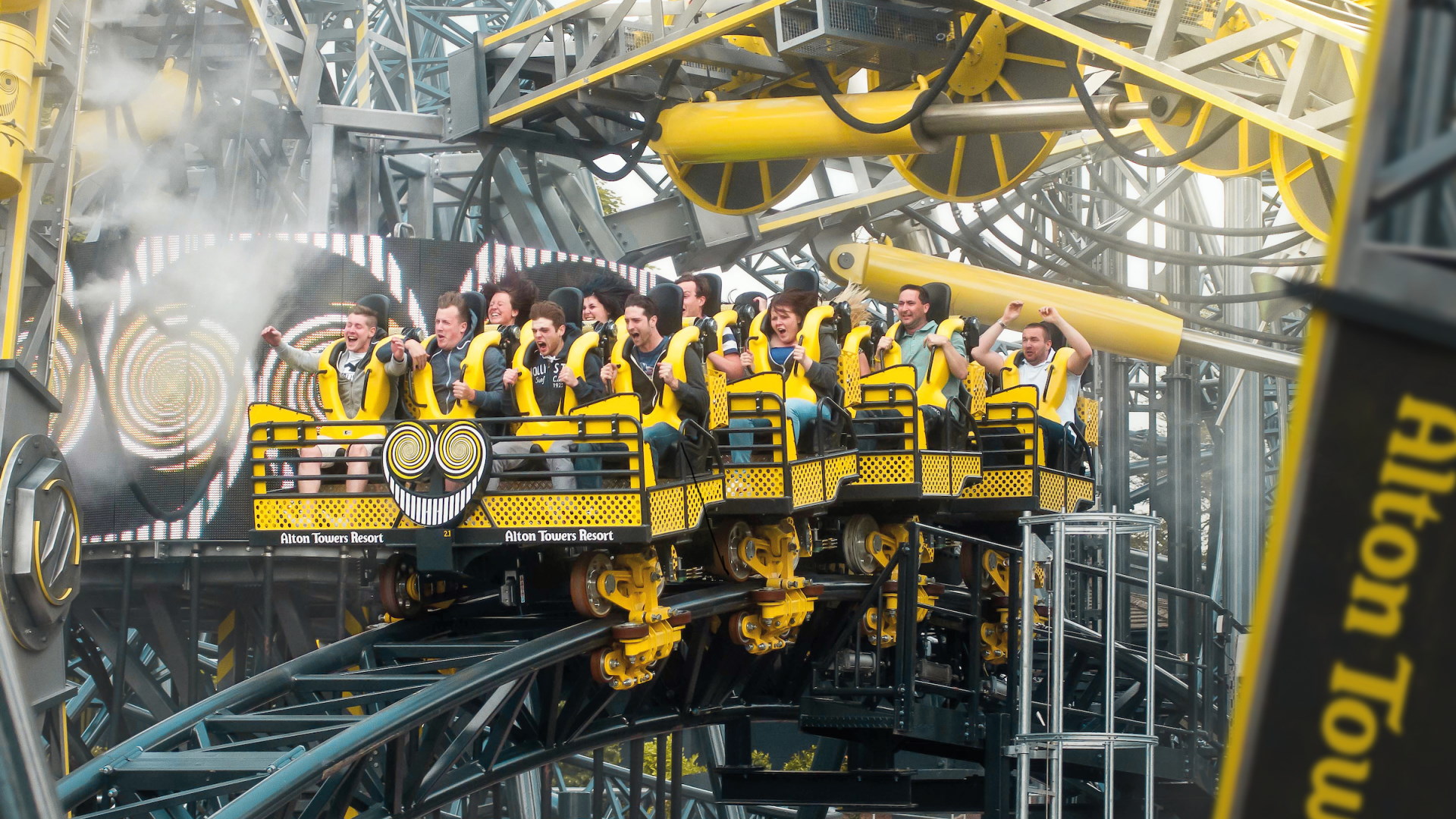 Alton Towers Review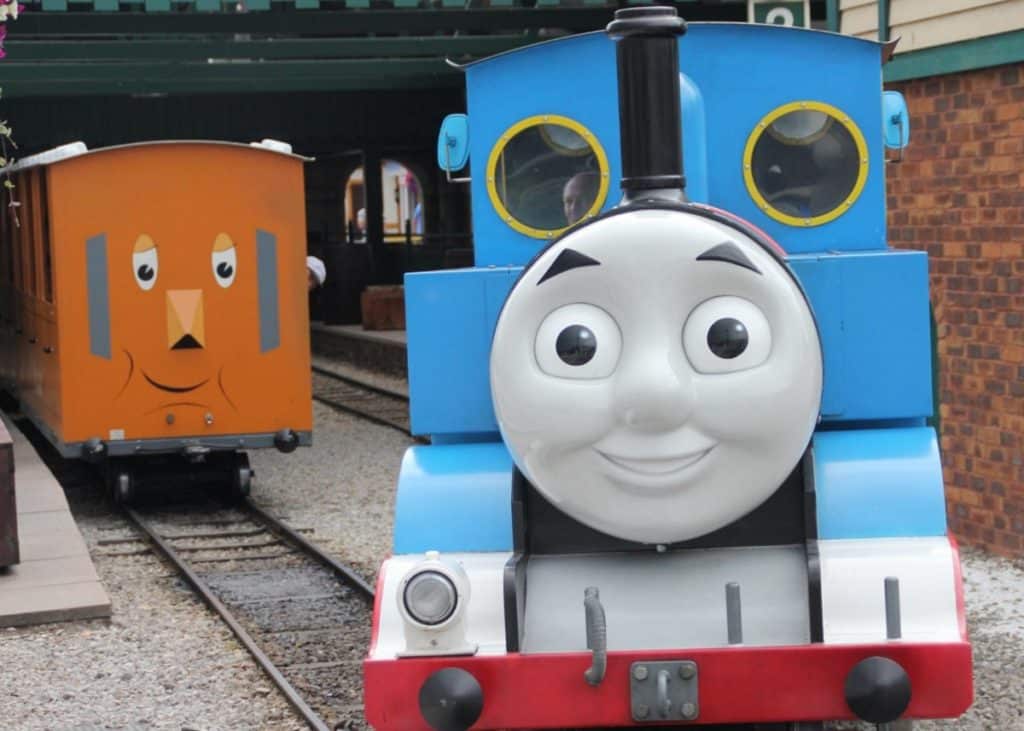 Drayton Manor Review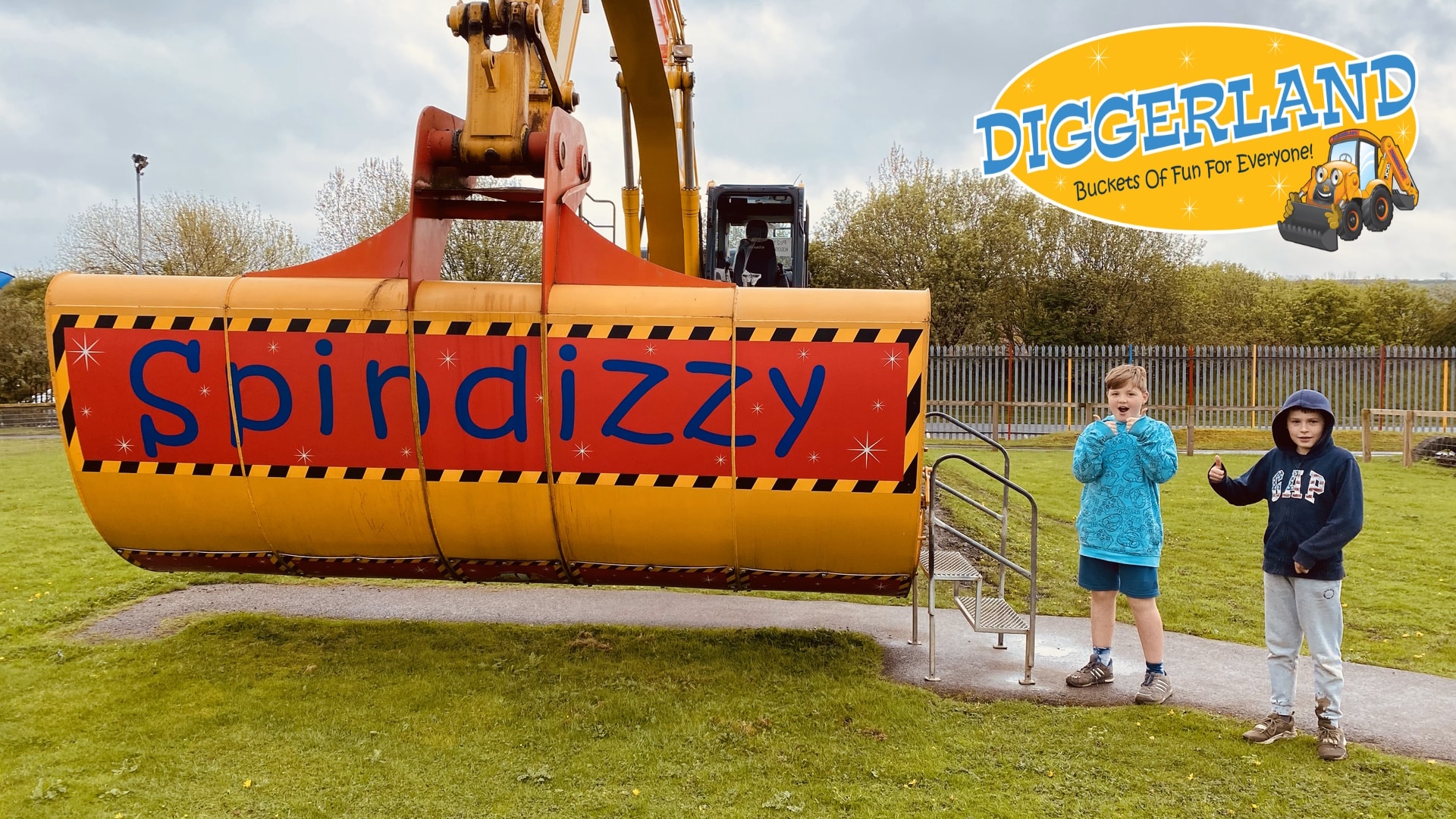 Diggerland Review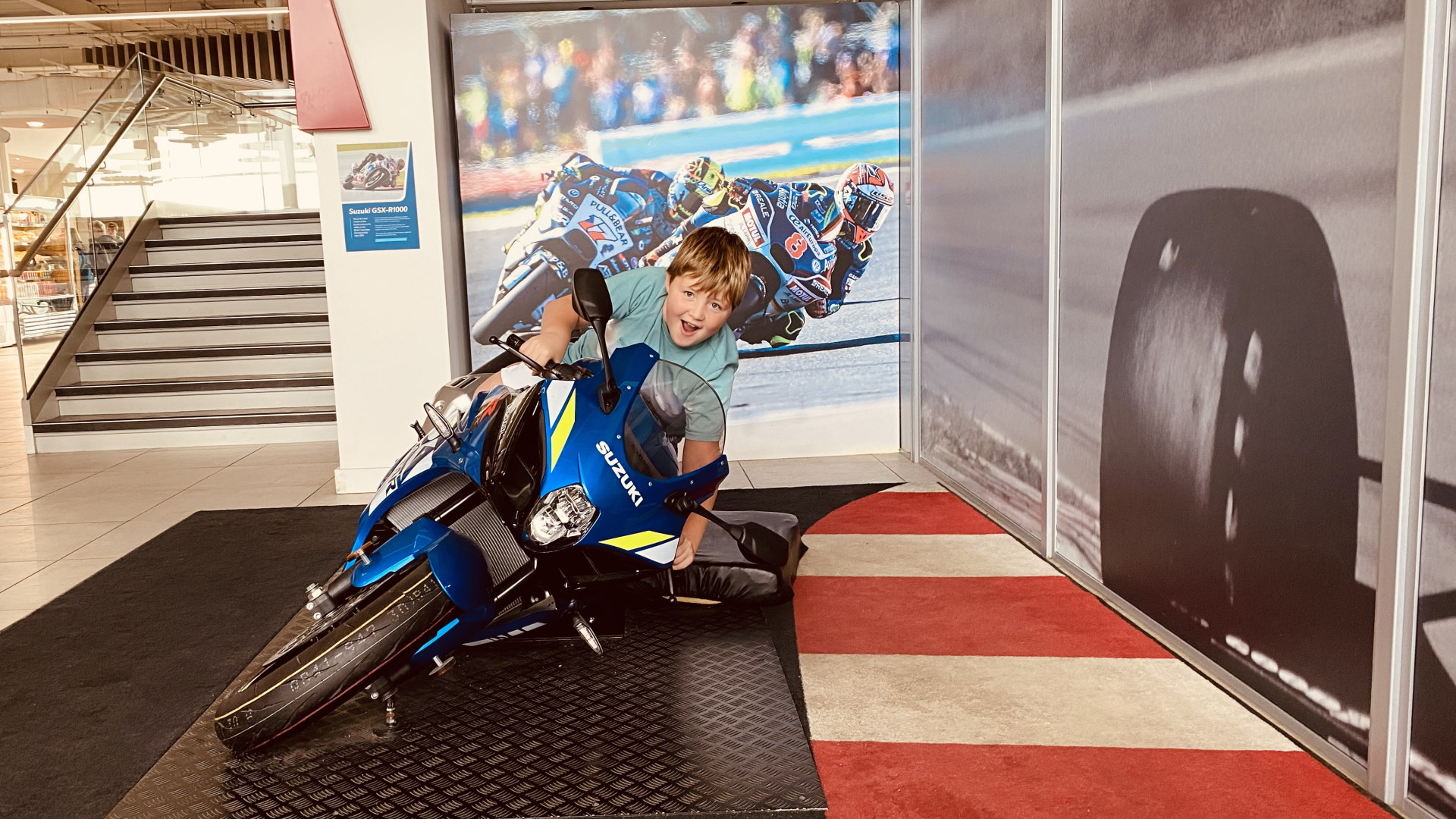 Silverstone Interactive Museum Review
Silverstone Interactive Museum Review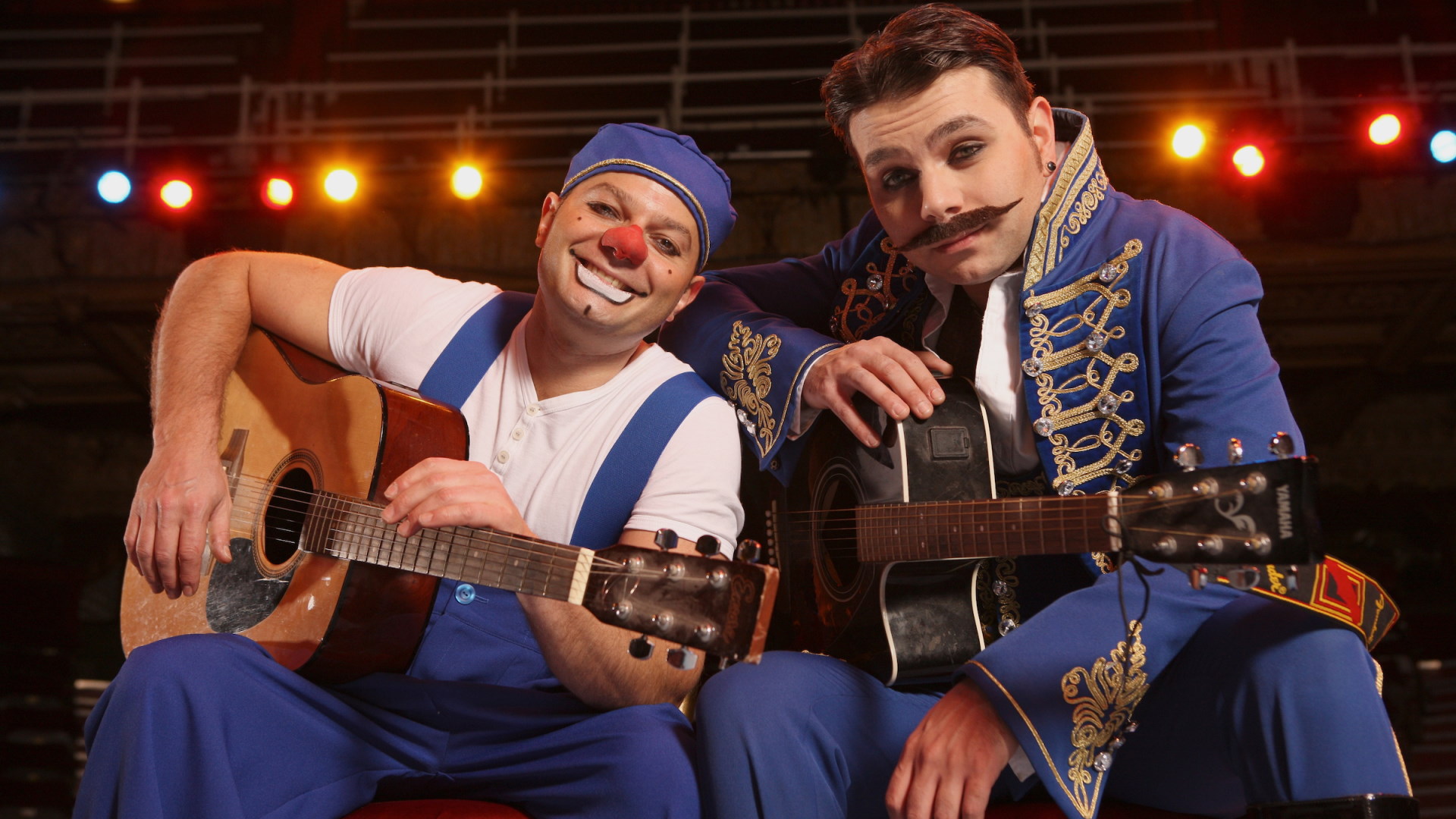 The Blackpool Tower Circus Review
The Blackpool Tower Circus Review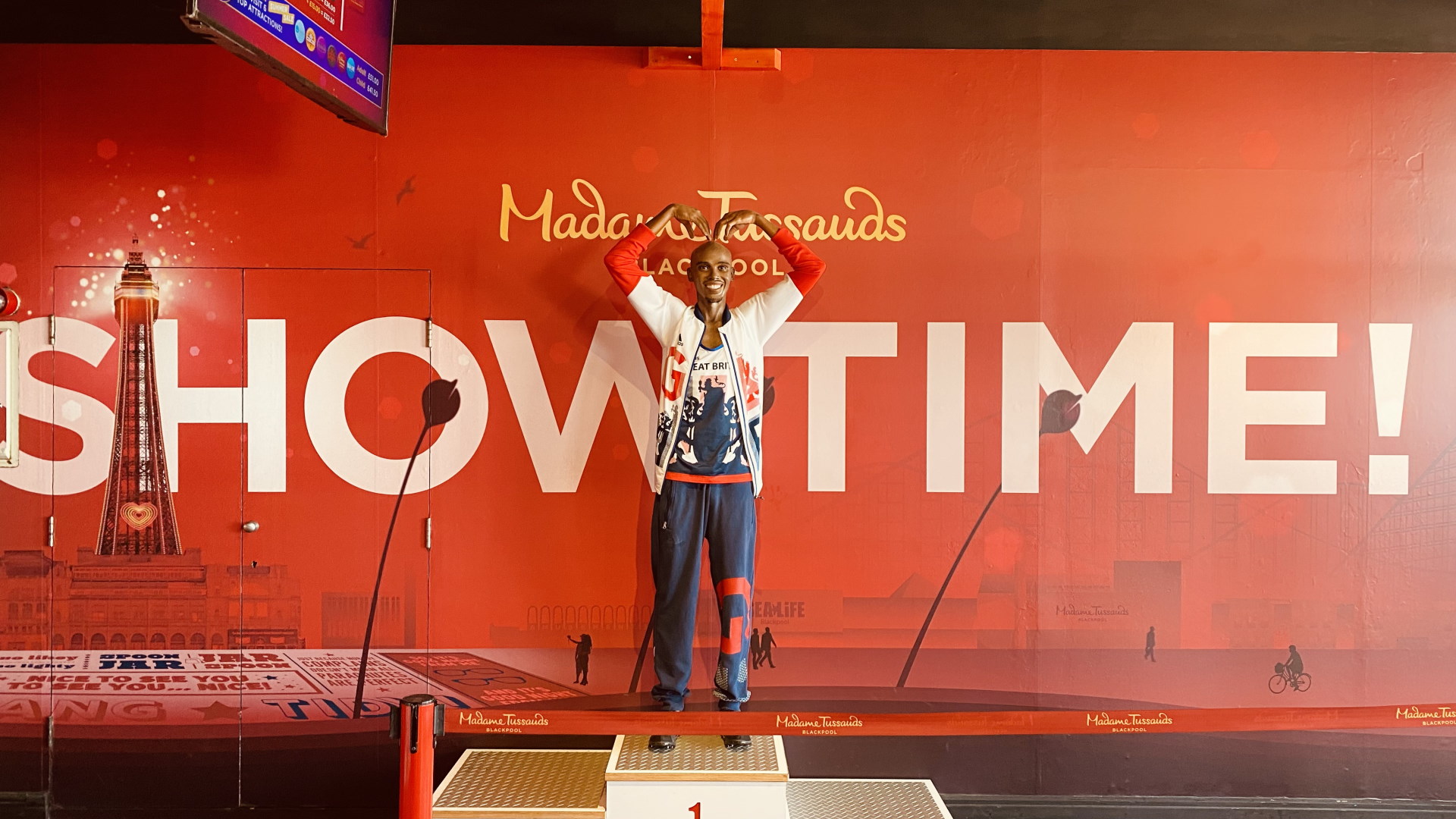 Madame Tussauds Blackpool Review
Madame Tussauds Blackpool Review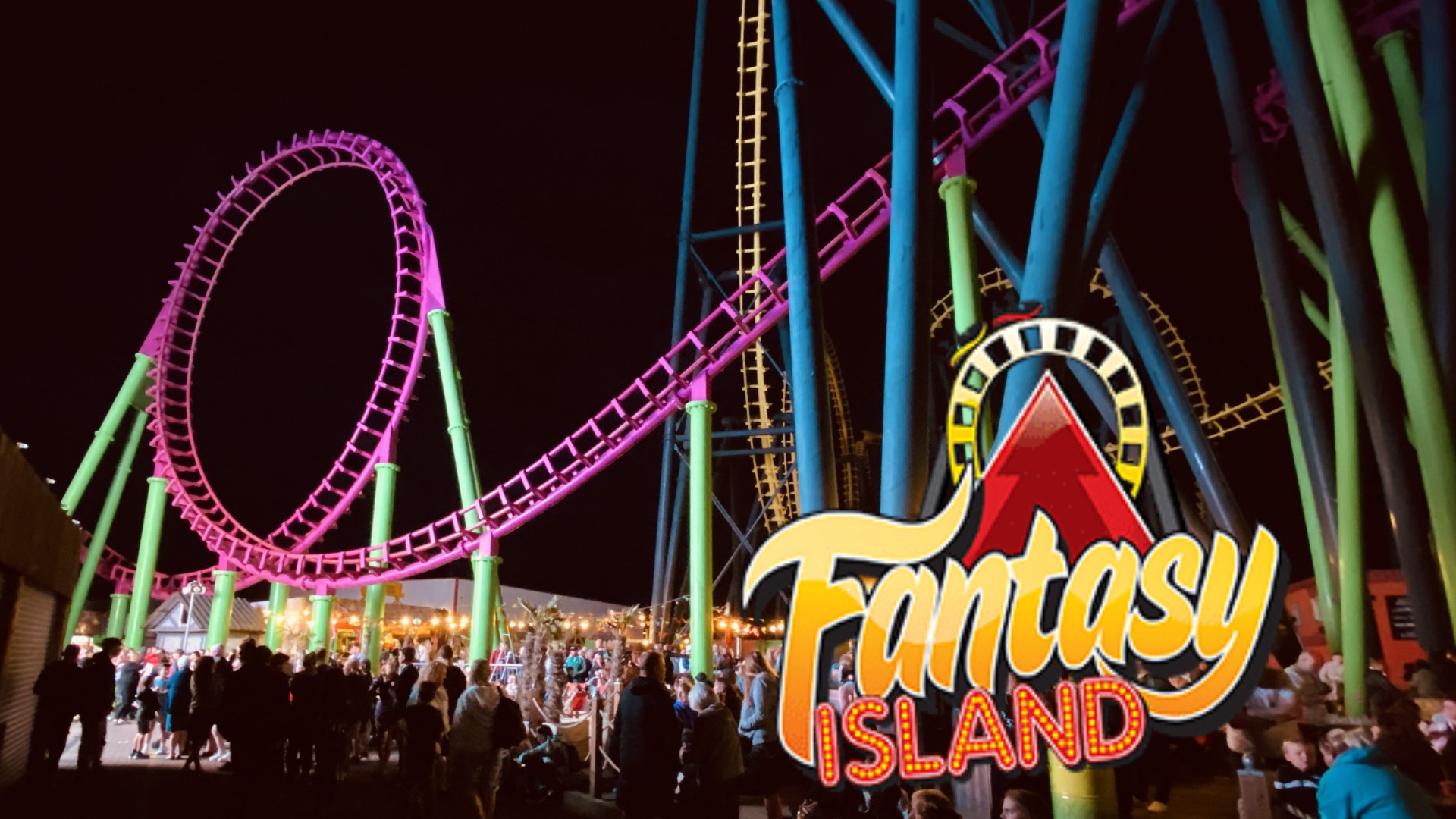 Fantasy Island Review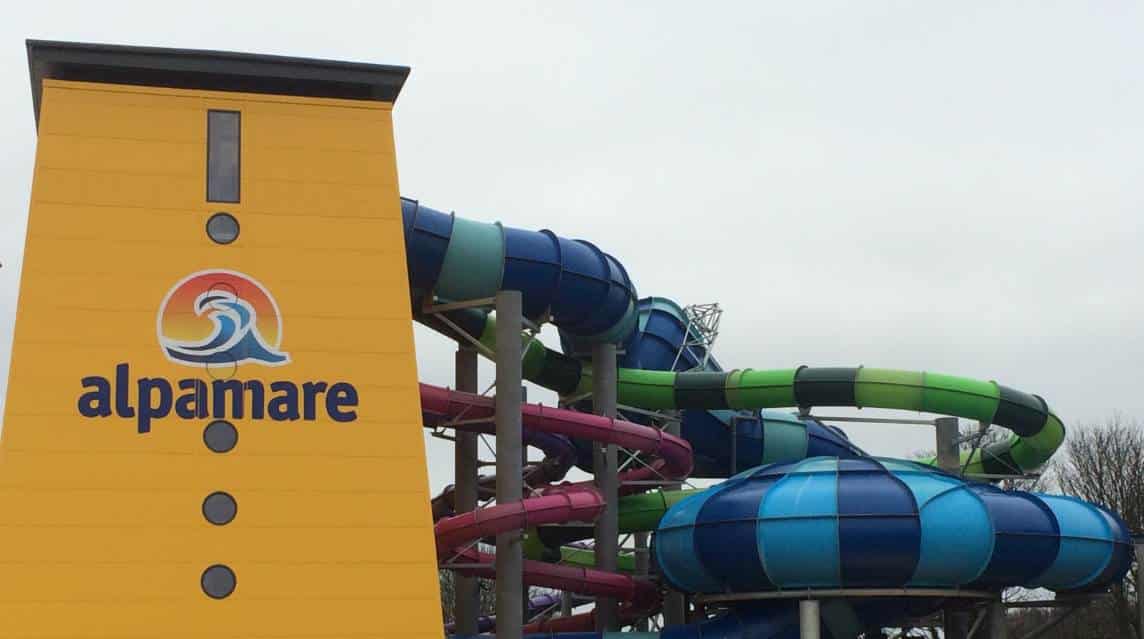 Alpamare Waterpark Scarborough Review
Alpamare Waterpark Scarborough Review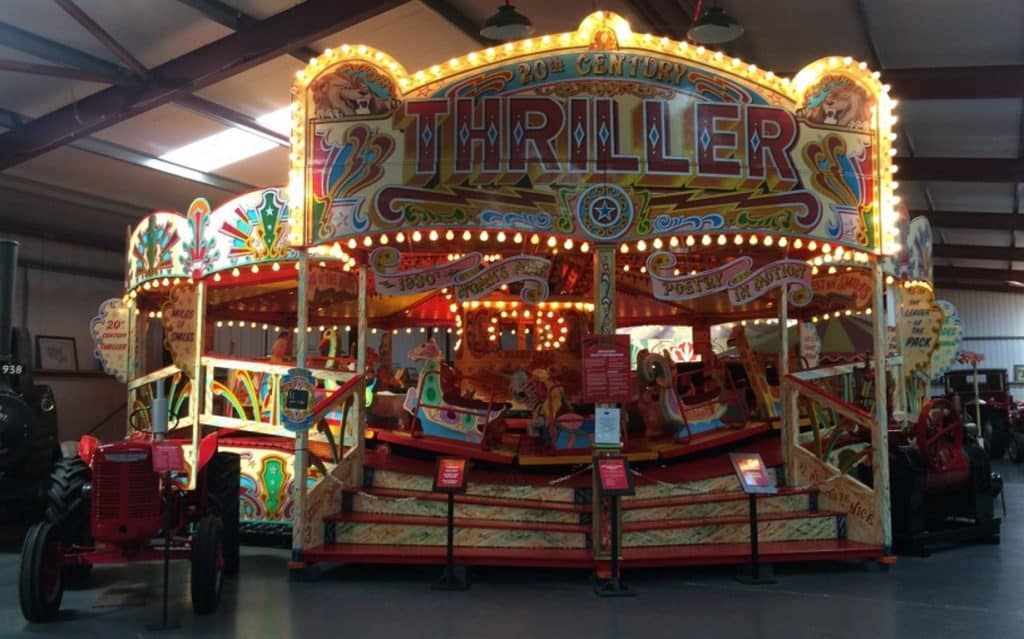 Scarborough Fair Collection Review
Scarborough Fair Collection Review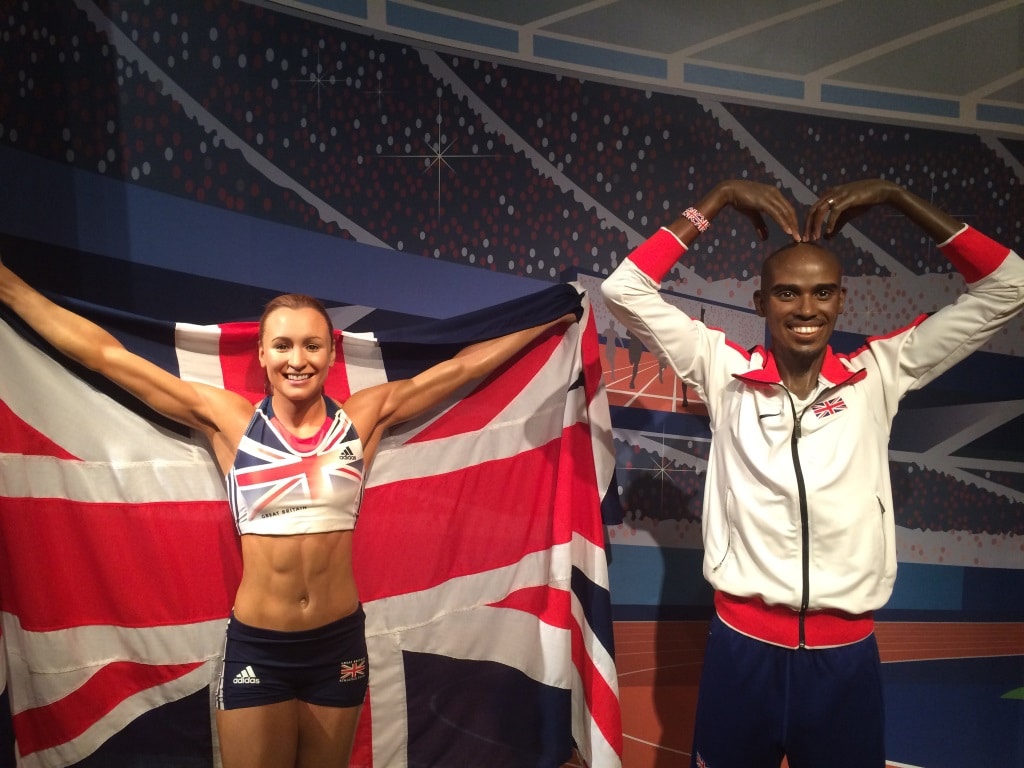 Madame Tussauds London Review
Madame Tussauds London Review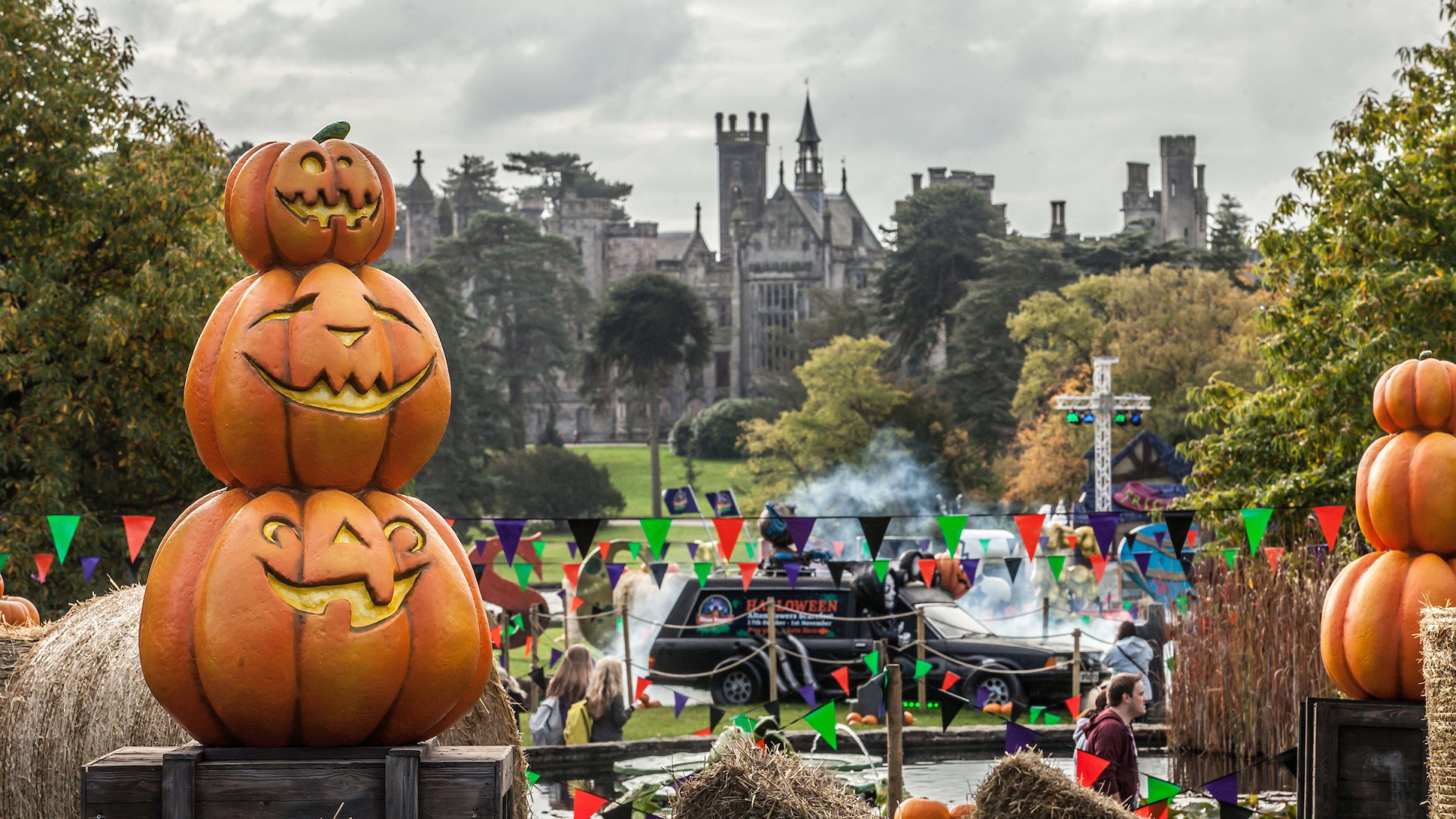 Alton Towers Scarefest Review
Alton Towers Scarefest Review
LEGOLAND® Windsor Resort Review
LEGOLAND® Windsor Resort Review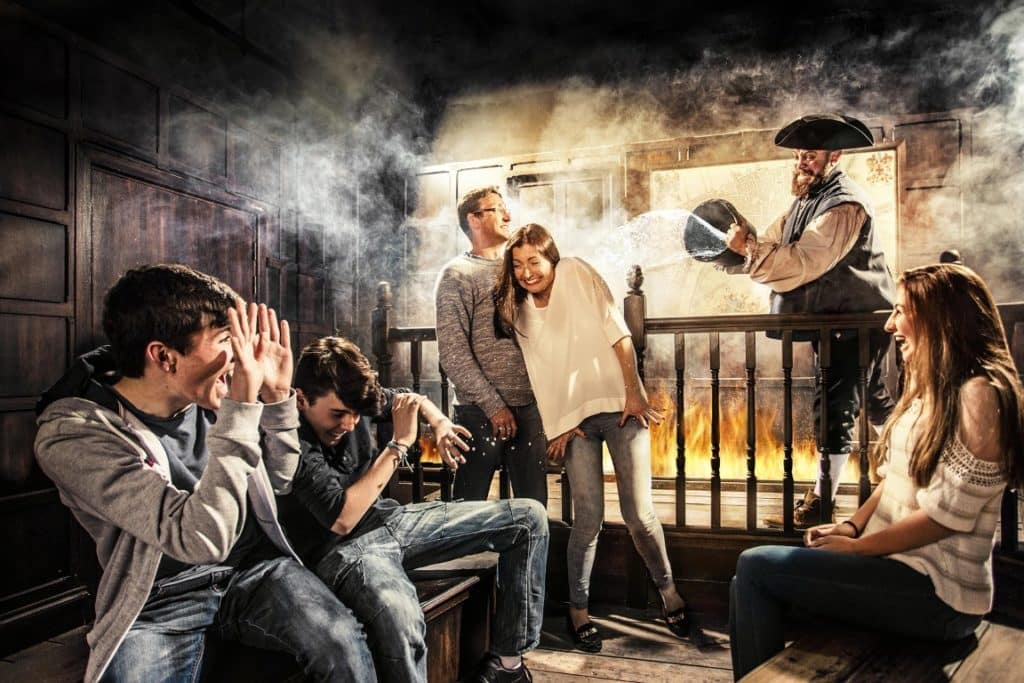 The London Dungeon Review
The London Dungeon Review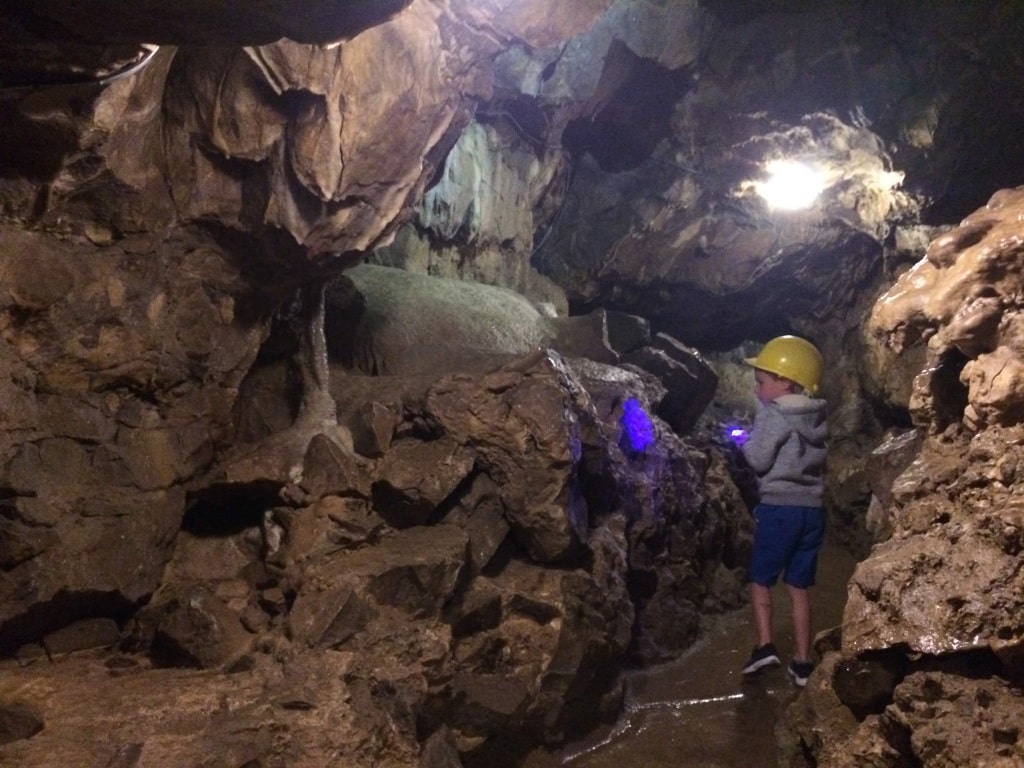 Stump Cross Caverns Review
Stump Cross Caverns Review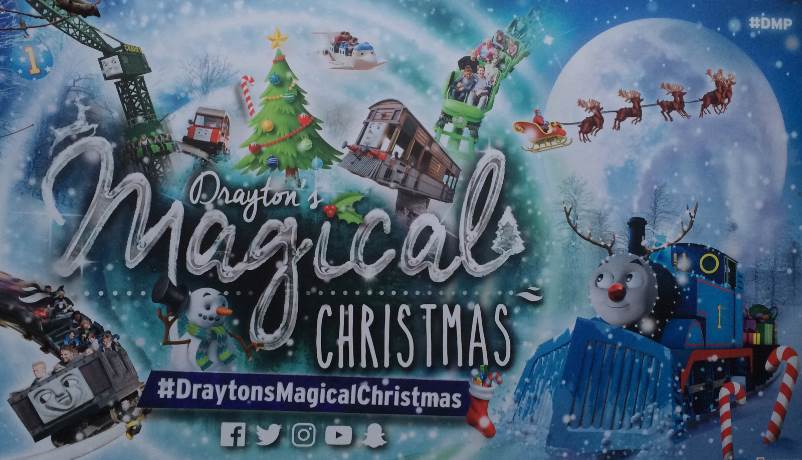 Christmas at Drayton Manor Review
Christmas at Drayton Manor Review
Alton Towers Resort
At Alton Towers resort you will find a wide range of Attractions in addition to the famous Theme Park.
Extraordinary Golf is a fun mini-golf for all the family with holes based on some of the rides and attractions from within the theme park. Located within the Splash Landings hotel is the Alton Towers Waterpark. A highlight of the water park is the Master Blaster Water Coaster which takes you around the whole Waterpark at breath-taking speed. This amazing water slide will have you screaming with fun!
Website Links
Attractions Near Me – Alton Towers
Attractions Near Me – Alton Towers Waterpark
Alton Towers Park Map
Ride Height Restrictions
Attractions Near Me – Merlin Entertainments
Travelling to Alton Towers Resort
Alton Towers is located in the beautiful Staffordshire countryside. There are a number of ways to get to Alton Towers. If you are travelling by car, Alton Towers Resort is between the M1 and the M6. When driving to any of Alton Towers Resorts Attractions use the postcode ST10 4DB. Please follow the signs for the final part of your journey, as your Sat Nav may attempt to take you down a local farm track, especially if you're coming down the B5417.
Please drive with care when you're in the area. There are many walkers, cyclists and horse riders, and the roads can be very narrow in places.
Travelling by Train
The nearest train station to Alton Towers is Uttoxeter, which is accessible from a large number of UK train stations including London, Birmingham and Newcastle upon Tyne, where trains depart every hour. See the Raileasy website for details. From Uttoxeter, the remainder of the journey can be made by taxi or bus (there is one daily bus service which takes approximately 40 minutes). Visitors also catch trains to Alton Towers via Stoke-on-Trent (four bus departures daily) and Nottingham and Derby (both one bus service daily).
Nearby Accommodation
There are lots of places to stay in the Peak District. Alton Towers is surrounded by beautiful countryside. The theme park offers on-site accommodation. If you only planning on visiting the park for one day and would like to explore some of the other attractions in the area then take a look at some of the wonderful self-catering cottages available from Snaptrip.
Attractions Near Me – Featured Offers
Looking for the best-priced tickets for a specific attraction? View our Best Value UK Theme Park Tickets page or view all Current Offers for UK Attractions.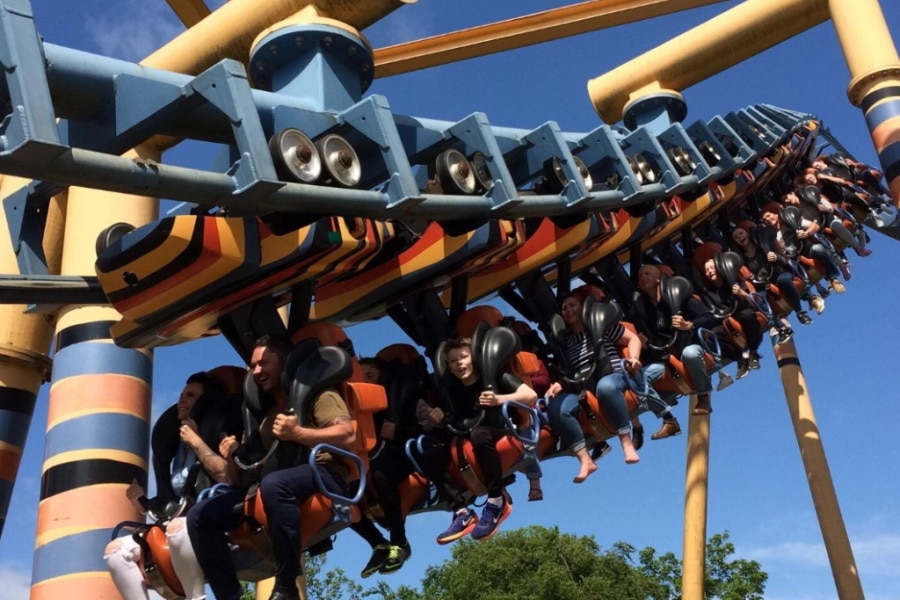 View All News and Active Offers
View All News and Active Offers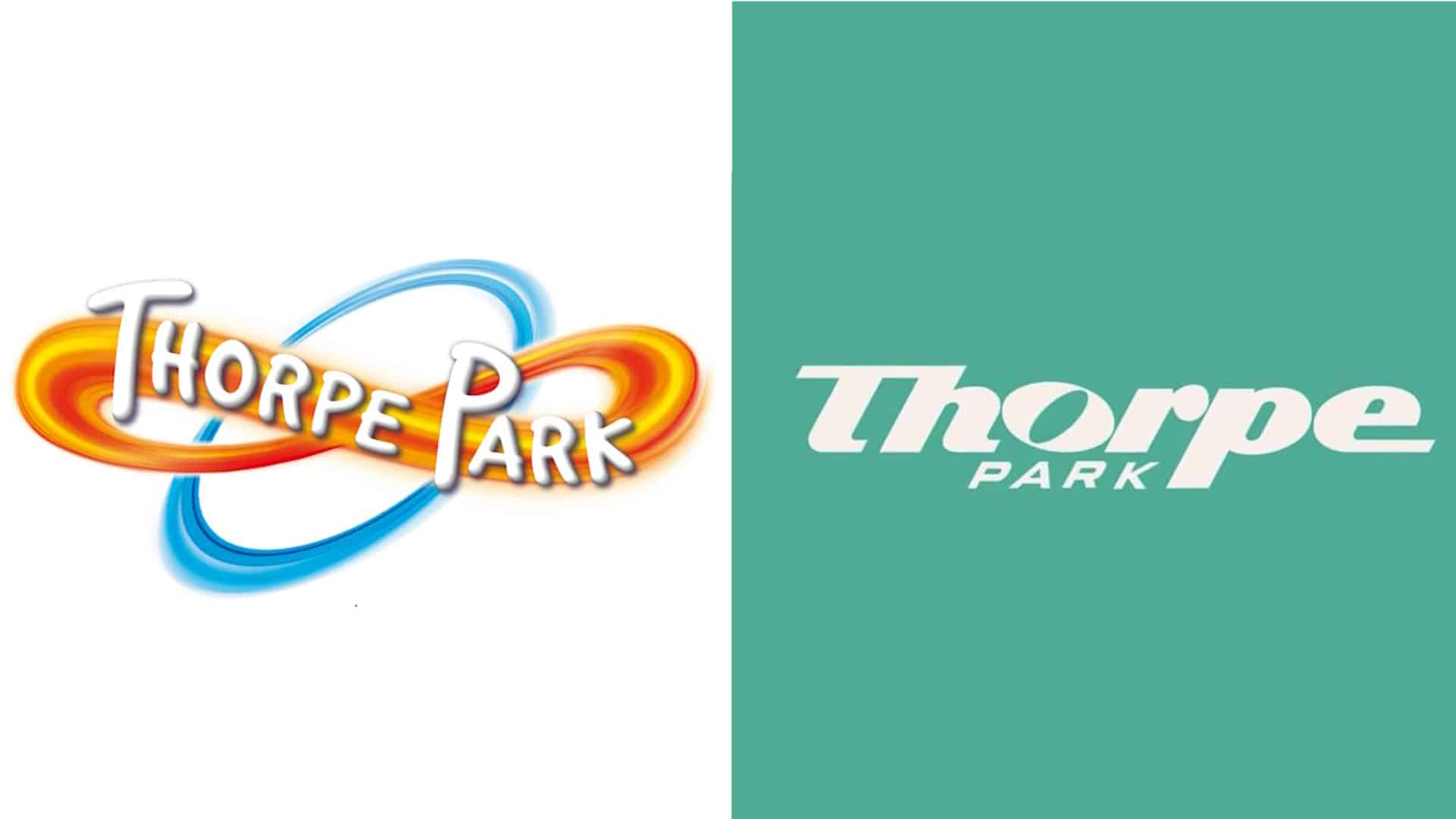 New Logo Revealed for Thorpe Park
New Logo Revealed for Thorpe Park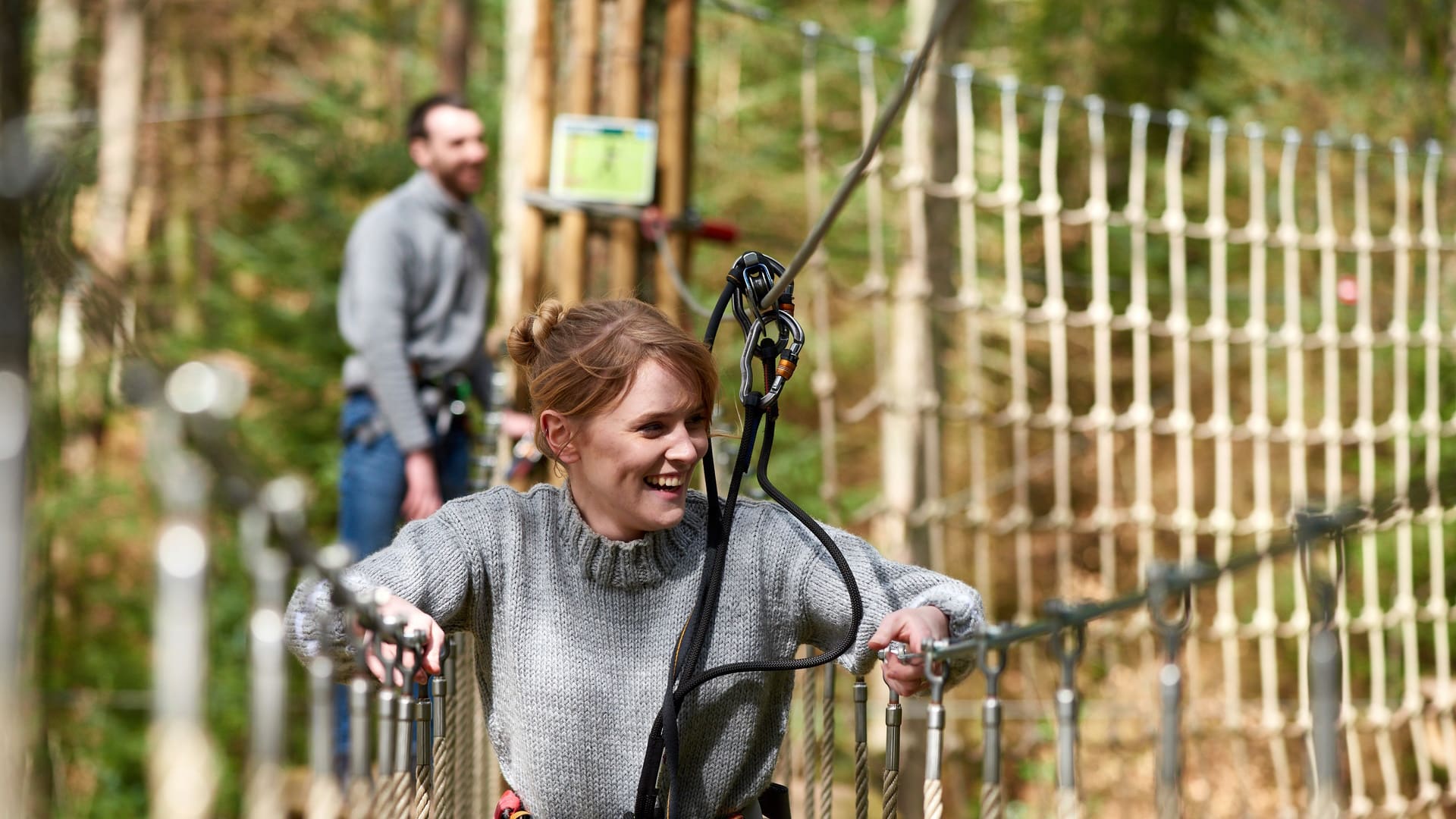 Go Ape 4 for 3 Experience Voucher Promotion
Go Ape 4 for 3 Experience Voucher Promotion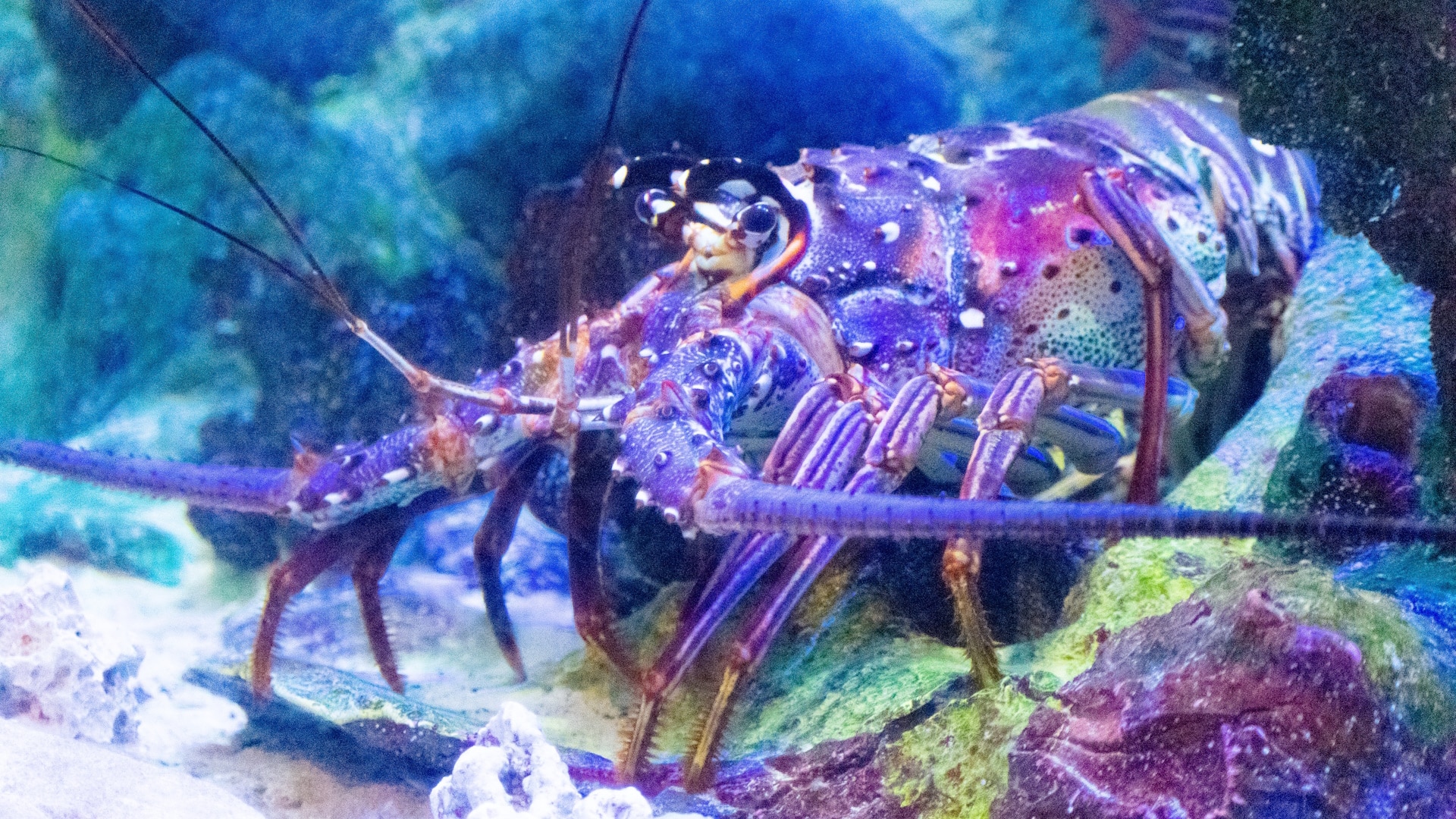 Half-Price Family Pass for Whitby's New Marine Discovery Centre
Half-Price Family Pass for Whitby's New Marine Discovery Centre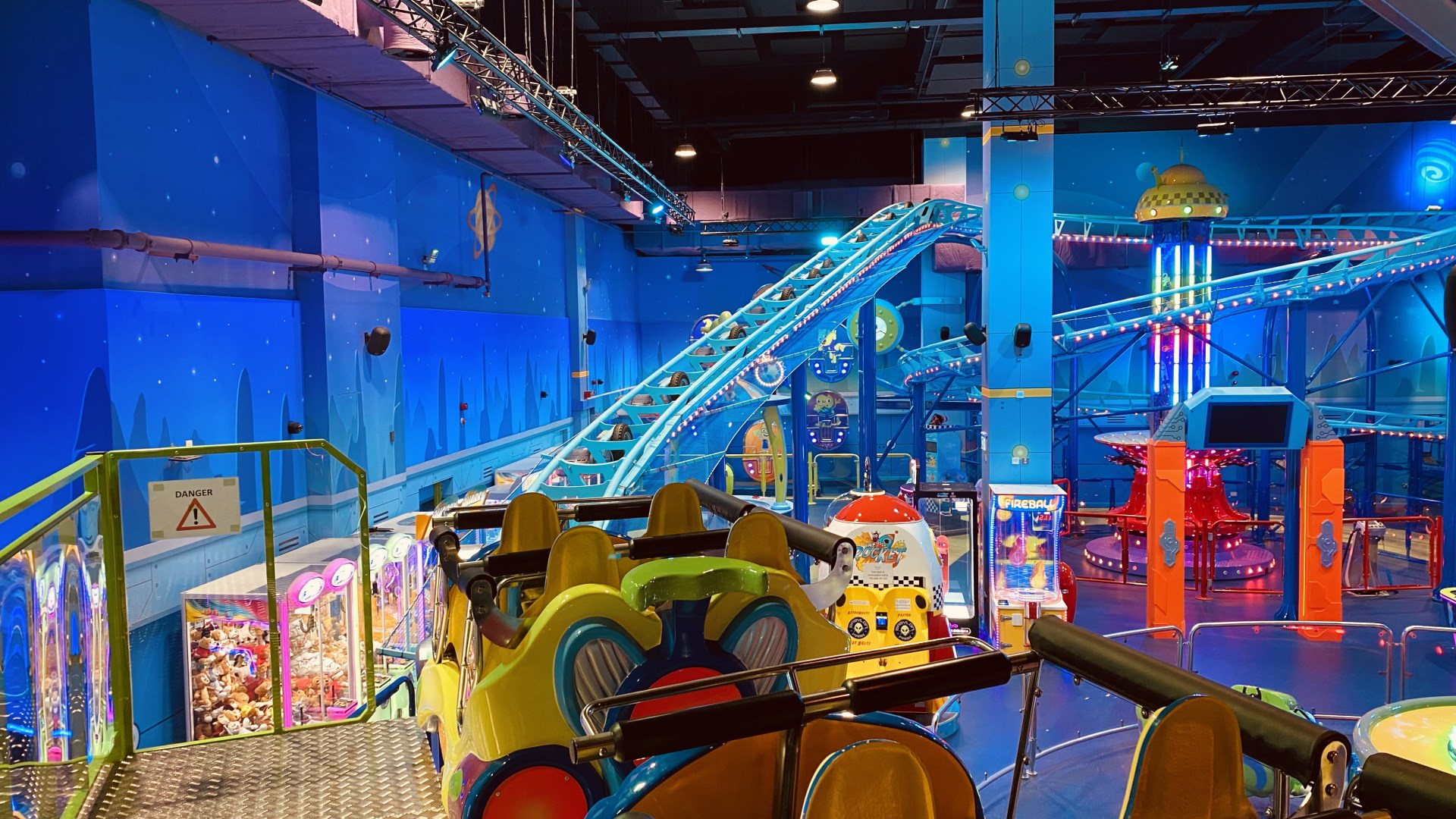 Babylon Park Discount Unlimited Rides and Games Passes
Babylon Park Discount Unlimited Rides and Games Passes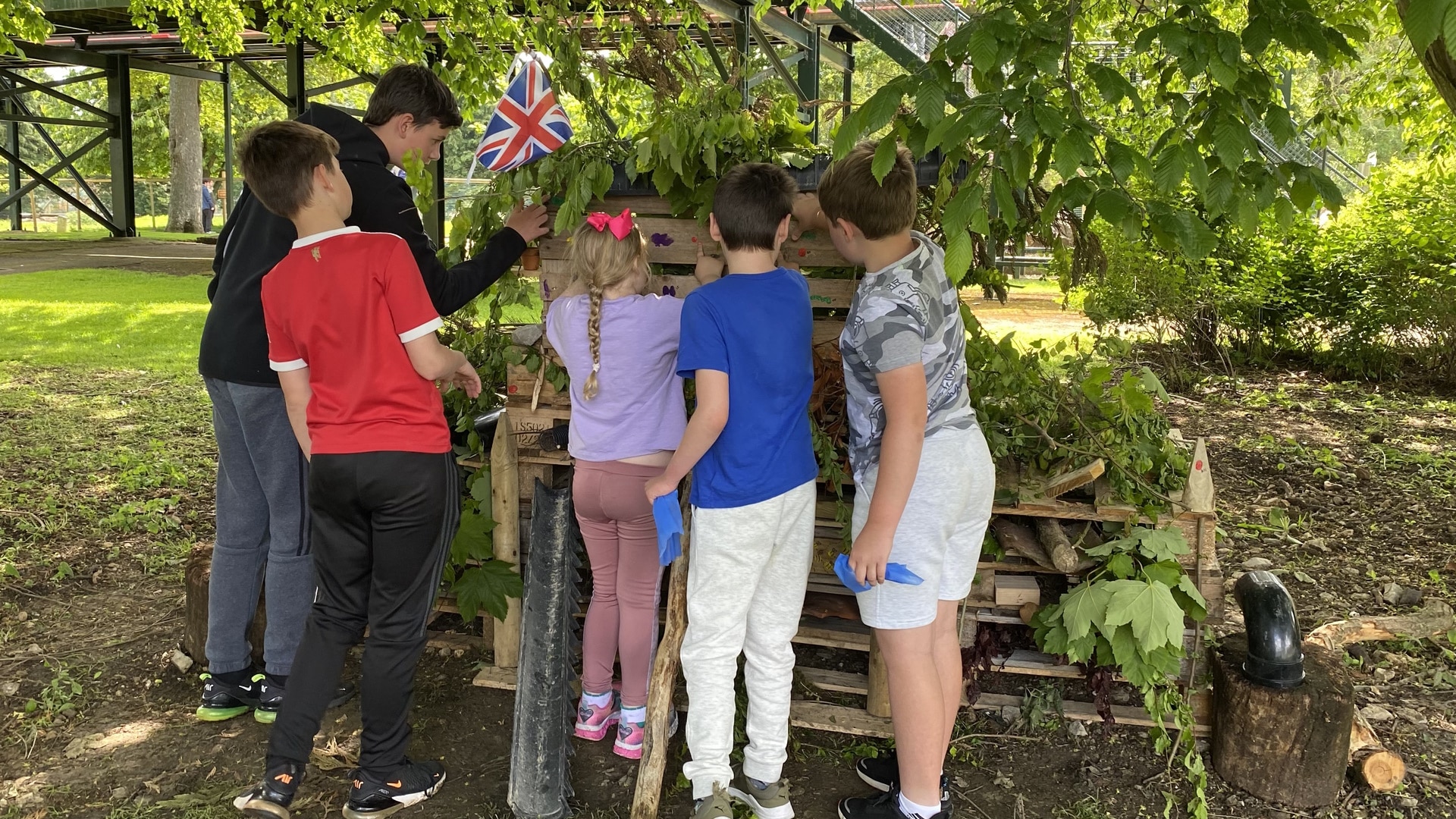 101 Activities for Families
101 Activities for Families
Attractions Near Me Offers
View More Discount Days Out at Attractions Near Me
Also, like our Facebook page for notifications of any new offers Facebook.com/AttractionsNearMe
Alton Towers Scarefest Review
was last modified:
November 11th, 2023
by