We are a family of four with two young boys who are both Thomas fans. This year as a treat for them we decided to visit Christmas at Drayton Manor, the home of Europe's only Thomas Land.
Christmas at Drayton Manor
Drayton Manor has an on-site hotel but it appeared expensive to stay there during the Drayton Magical Christmas event. Instead, we opted to stay at the Travelodge in nearby Tamworth which was great value for money. The town of Tamworth is only a short drive from Drayton Manor Theme Park. The Travelodge hotel was well located with a Weatherspoons just a short walk away and a Frankie and Benny's directly across the street.
We travelled down to Tamworth on the Friday night ready for our visit to the park on Saturday. Unfortunately, the weather forecast was not looking good but we took our warm clothes and waterproof coats so we were prepared.
Drayton Manor Theme Park
We entered the park on the Saturday morning shortly after it opened and Thomas Land looked quite crowded. Luckily this is not the only section of the park that is open during Christmas at Drayton Manor, so instead of heading into Thomas Land, we continued to the Ben 10 roller coaster which we were able to walk straight on. We rode the Ben 10 Ultimate Mission roller coaster ride three times in succession trying out the front, middle and rear seats.
Drayton Manor Zoo
Luckily the weather forecast was incorrect and it was quite a nice morning. Following our rides on the Ben 10 roller coaster, we had a nice stroll around the zoo. We visited the Meercats house, the excellent reptile house and watched the monkeys at play in the new Tamarin Trail. We did not see some of the larger animals like the Sumatran Tigers, but we did see Northern Lynx and the Reindeer (very apt for the time of year).
Dino Trail
Our wander through the zoo led us to The Dino Trail where the kids came face to face with a selection of dinosaurs. We spent some time at Spencer's Activity Park which is a large playground, where the boys had a good run around. Also located in this section of Drayton Manor park is Farmer McColls Farm and a large indoor Thomas exhibition.
Farmer McColls Farm
We had a wander around Farmer McColls Farm and the boys were able to drive tractors at Terence's Driving School. We spent a lot of time inside the large building which houses the Discover Thomas and Friends Exhibition. The exhibition consists of the original model railway set from the TV series. All of the children present were having a great time watching the trains make their way around the tracks across the bridges and under the tunnels.
Ride on Thomas
Located on this side of the park is Tidmouth Halt station. Here guests can take a ride on Thomas or Percy back to Knapford Station. Whilst enjoying the train journey back to Knapford Station in the main Thomas Land area we took the opportunity to eat our picnic lunch. Once back into the main section of the park it was time to visit Thomas Land. Each of the rides in Thomas Land features one of Thomas' friends, like Bertie Bus and Jeremy Jet.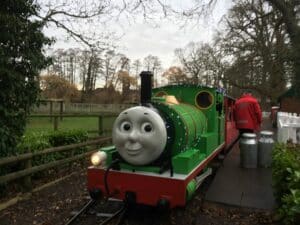 Thomas Land
Drayton Manor is home to Europe's only Thomas Land and due to its popularity, they recently increased its size by 40%. The additional rides and attractions have definitely helped to reduce queue times. The extended space makes for a much more pleasant experience with plenty of room to move around. There are additional cafes giving guests the opportunity to stop for a drink or a bite to eat. We managed to ride the majority of the attractions in the original Thomas Land, starting with Cranky's Drop Tower, followed by Rockin' Bulstrode and Sodor Docks. The Theming in Thomas Land is very well done and it was even more magical with the beautiful Christmas decorations. Thomas Land offers a diverse selection of rides, from gentle rides for theme park first timers to more adventurous ones for older Thomas fans, there's certainly something for everyone.
Troublesome Trucks Runaway Coaster
One of the highlights in the Thomas Land section of the park has to be the Troublesome Trucks Runaway Coaster. Whilst waiting to ride the queue line makes its way through Knapford station. This keeps the children entertained watching Thomas and Percy come and go. It is particularly exciting for them watching the engines using the turntable at the end of the line. The small roller coaster is a very popular ride but with the efficient loading and unloading process, the queue moves along quite swiftly. Once on the ride, you get to do two circuits of the track which all the children thought was great.
Sodor Airport
The new Sodor Airport section of Thomas Land offers a selection of new rides. In this section, we rode Blue Mountain Engines, Jeremy Jets Flying Academy and Flynn's Fire Rescue. The only disappointment was that there was no water for the boys to squirt at the fire on Flynn's Fire Rescue. I enquired as to why this was and was advised that during the winter months, the water is disabled for health and safety reasons. My wife and eldest son rode the new Toby's Tram Express but both said it is not something they would consider riding again. We didn't have time to experience all of the rides and attractions in Thomas Land because we had an appointment with Father Christmas at 3.00pm.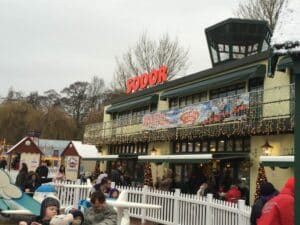 The Castle of Dreams
One of the highlights of Christmas at Drayton Manor is a visit to see Father Christmas. They have converted an old attraction into The Castle of Dreams, which is where Father Christmas is located. As we headed over to The Castle of Dreams it started to rain, but park staff were out handing out loan umbrellas which I thought was a nice touch. There was a fairly long wait to see Father Christmas but it was on an undercover walkway with regular heat lamps. Father Christmas' Grotto was nicely decorated and the children enjoyed telling him what they wanted for Christmas. Both boys received a small bag with few goodies including a large chocolate coin and a soft toy. One of the best gifts they received was a Golden Ticket offering them free entry to Drayton Manor Park anytime during the 2017 season.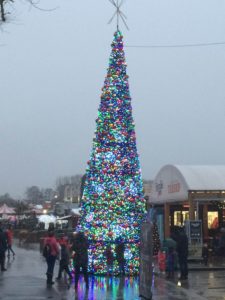 The Polar Express in 4D
A highlight of our visit to Christmas at Drayton Manor was The Polar Express in 4D. The only downside is they could have been more organised with the queue, with a clearer guide as to whether you would get into the theatre first time round. We waited whilst an initial show took place and the queue cut short just prior to where we were in line meaning we had to wait through a 2nd show and then wait again once inside there is also a pre-show. The 4d movie itself was excellent using snippets from the film combined with the 4D effects to make a truly magical experience.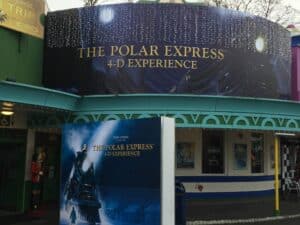 Ben 10 Ultimate Mission
Outside the Polar Express theatre stood the magical Christmas Tree which was performing some beautiful light shows. Finally, before leaving the park we took one final ride on Ben 10 Ultimate Mission in the dark which was great fun. This was a great end to our day.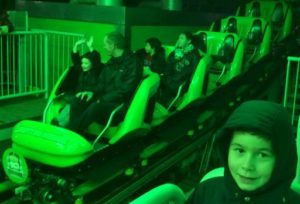 Draytons Magical Christmas – Other Attractions
Despite spending a full day in the park there were a number of other attractions laid on especially for Christmas at Drayton Manor that we didn't have time to see, including:
* Thomas Land Balcony Show (with a simulated snowfall)
* Slide and Glide Ice Skating
* Christmas Parade and Show
* Christmas Arts and Crafts
* Animal Feeding
* Fireworks over the Lake
Summary Christmas at Drayton Manor
Despite costing £75 we felt that the Christmas at Drayton Manor experience represented excellent value for money. Sections of the main theme park were closed, limiting the number of regular rides and attractions, although this was compensated by the additional shows and attractions laid on for especially Christmas. We all had a fantastic time and agreed it was a great day out. We are planning to use our golden tickets during the 2017 season and would definitely visit Christmas at Drayton Manor again. The Christmas decorations and the theming within the park were excellent. The staff at Drayton Manor were all very friendly and helpful. If you are looking for budget accommodation then the Travelodge Hotel in Tamworth is in an ideal location for visiting Drayton Manor Theme Park. We had a great Christmas experience with the family. I would recommend that everyone experiences Christmas at Drayton Manor.
We visited Christmas at Drayton Manor on Saturday 10th December 2016
Find out More about Drayton's Magical Christmas
Click Here to find out more:
Christmas at Drayton Manor
Travelling to Drayton Manor
Drayton Manor is located in Drayton Bassett, a 10-minute drive from the town of Tamworth. There are a number of ways you can get to the attraction and there is also lots of accommodation available in the nearby town of Tamworth. If you want to do other activities in the area then the city of Birmingham is only 30 minutes away.
Travelling by Train
The nearest train station is Tamworth (approximately 3 miles away). Search for your train tickets using Raileasy.
Travelling by Coach
If you would like to travel by coach we recommend that you try National Holidays website, who offer some great package deals to Drayton Manor.
Staying at Drayton Manor
Drayton Manor has an on-site hotel, which offers stay and play packages. They also have their own Camping and Caravan site which is operated by the Camping and Caravanning Club. The Travelodge in Tamworth is only a 10 minute drive away. The hotel offers free parking and is across the road from Tamworth town centre, with great value rooms, we have stayed here a number of times and would highly recommend it for visiting Drayton Manor. Try Hotels.com who have a wide selection of hotels to choose from.
If you want to spend more time in the area and like self-catering then Snaptrip offer a wide range of properties at great value prices.
More Reviews
If you enjoyed reading this Review then you may also be interested in these reviews of other UK theme parks and attractions.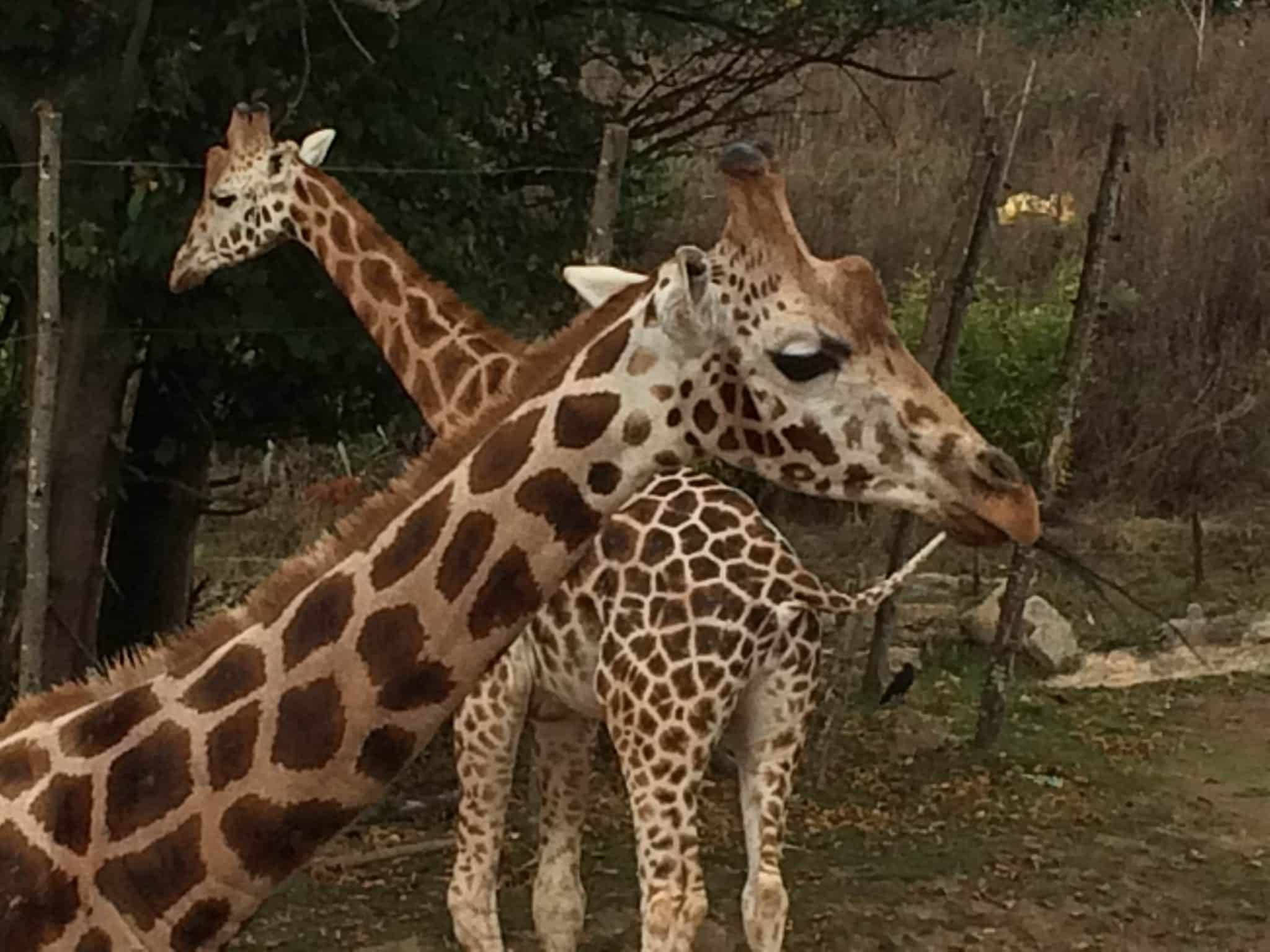 Chessington World of Adventures Resort Review
Chessington World of Adventures Resort Review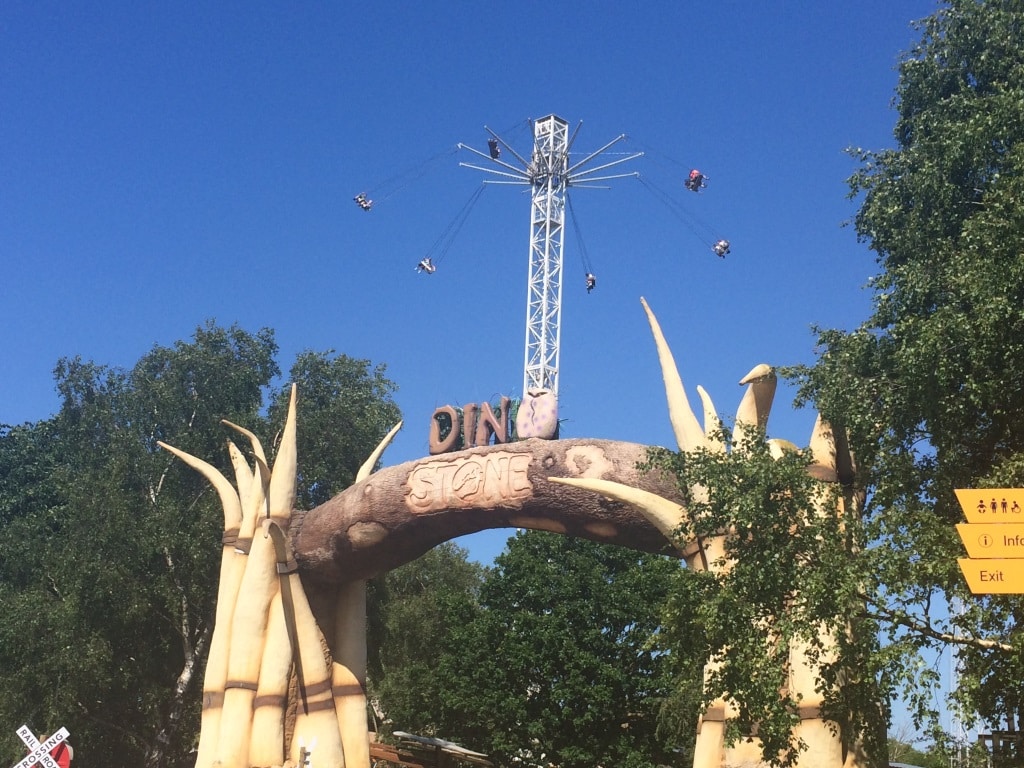 Flamingo Land Review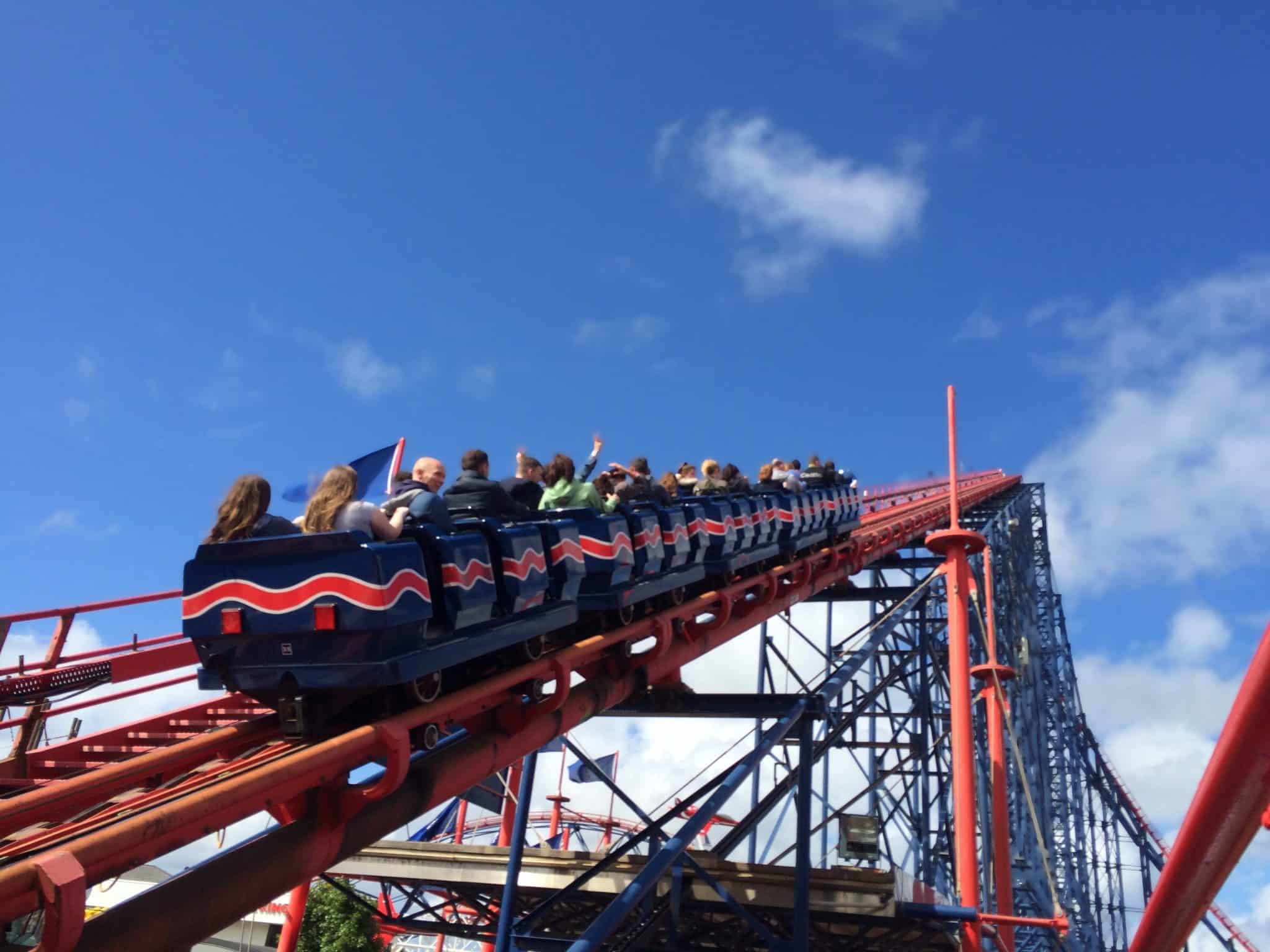 Blackpool Pleasure Beach Review
Blackpool Pleasure Beach Review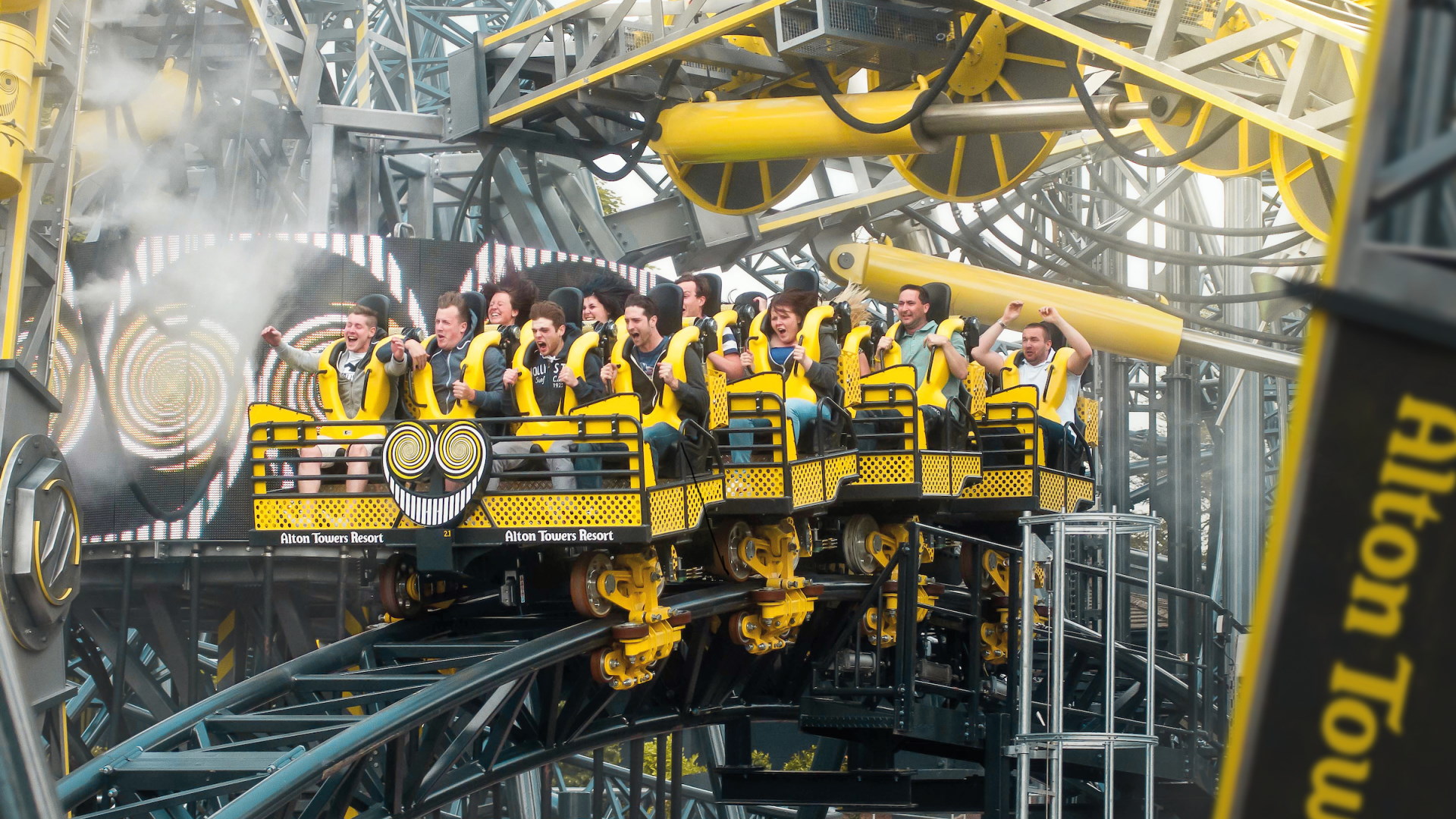 Alton Towers Review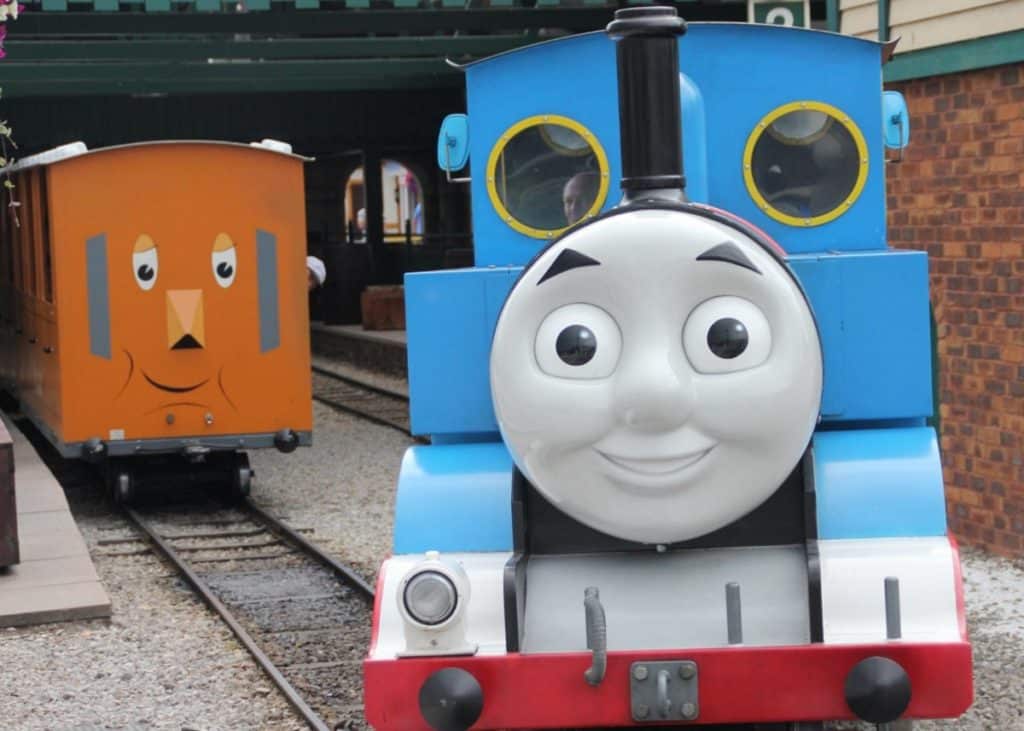 Drayton Manor Review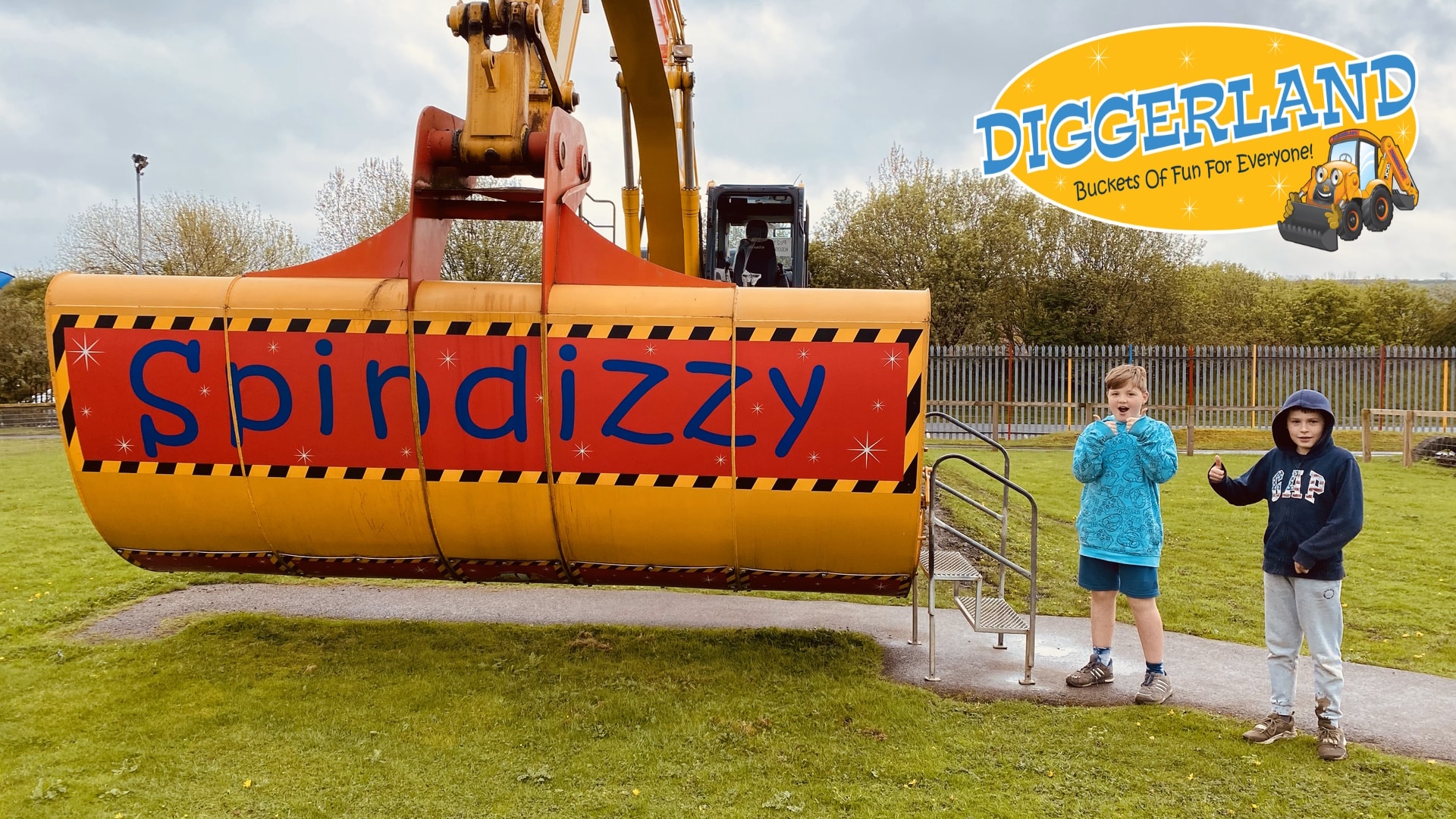 Diggerland Review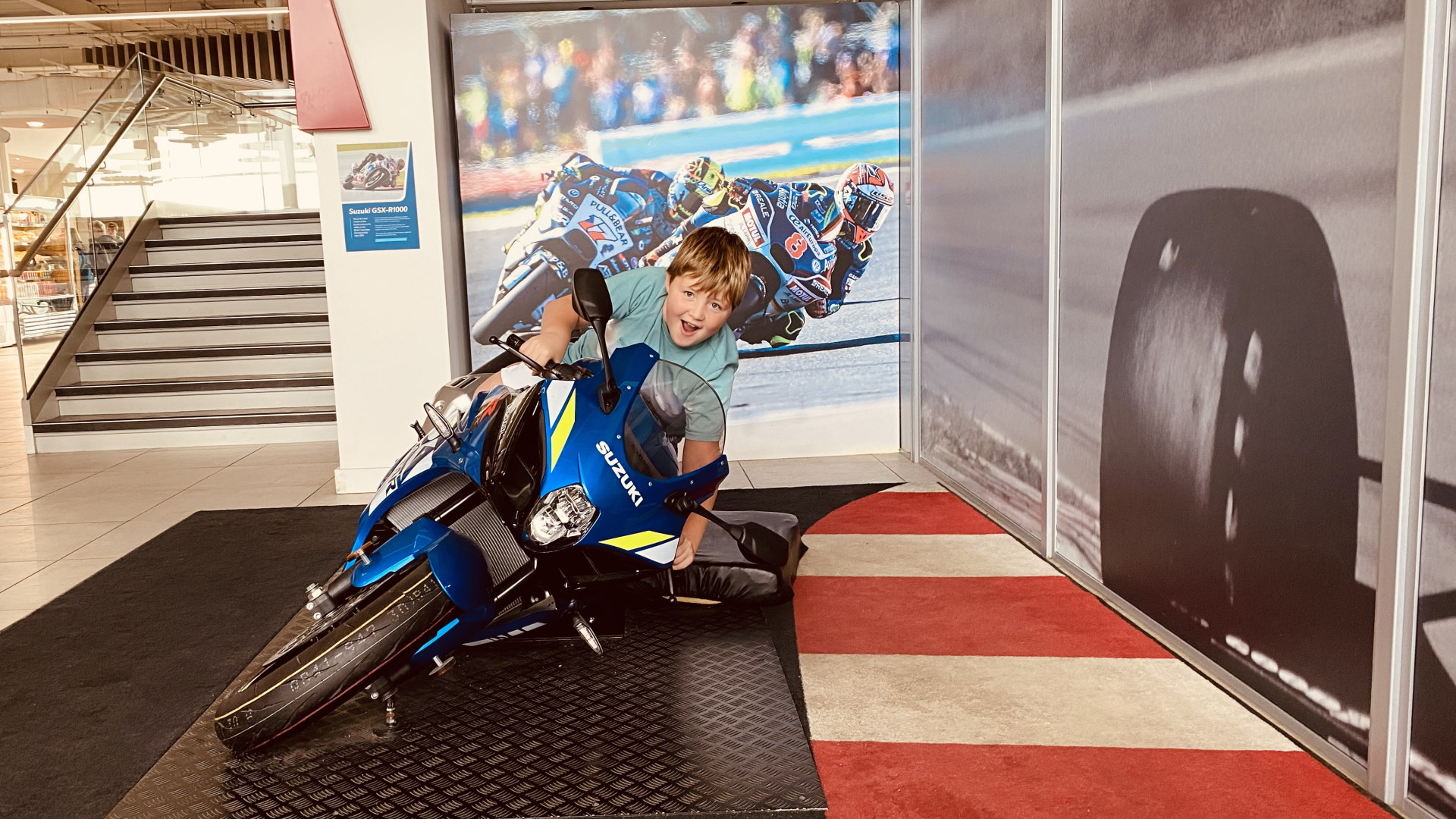 Silverstone Interactive Museum Review
Silverstone Interactive Museum Review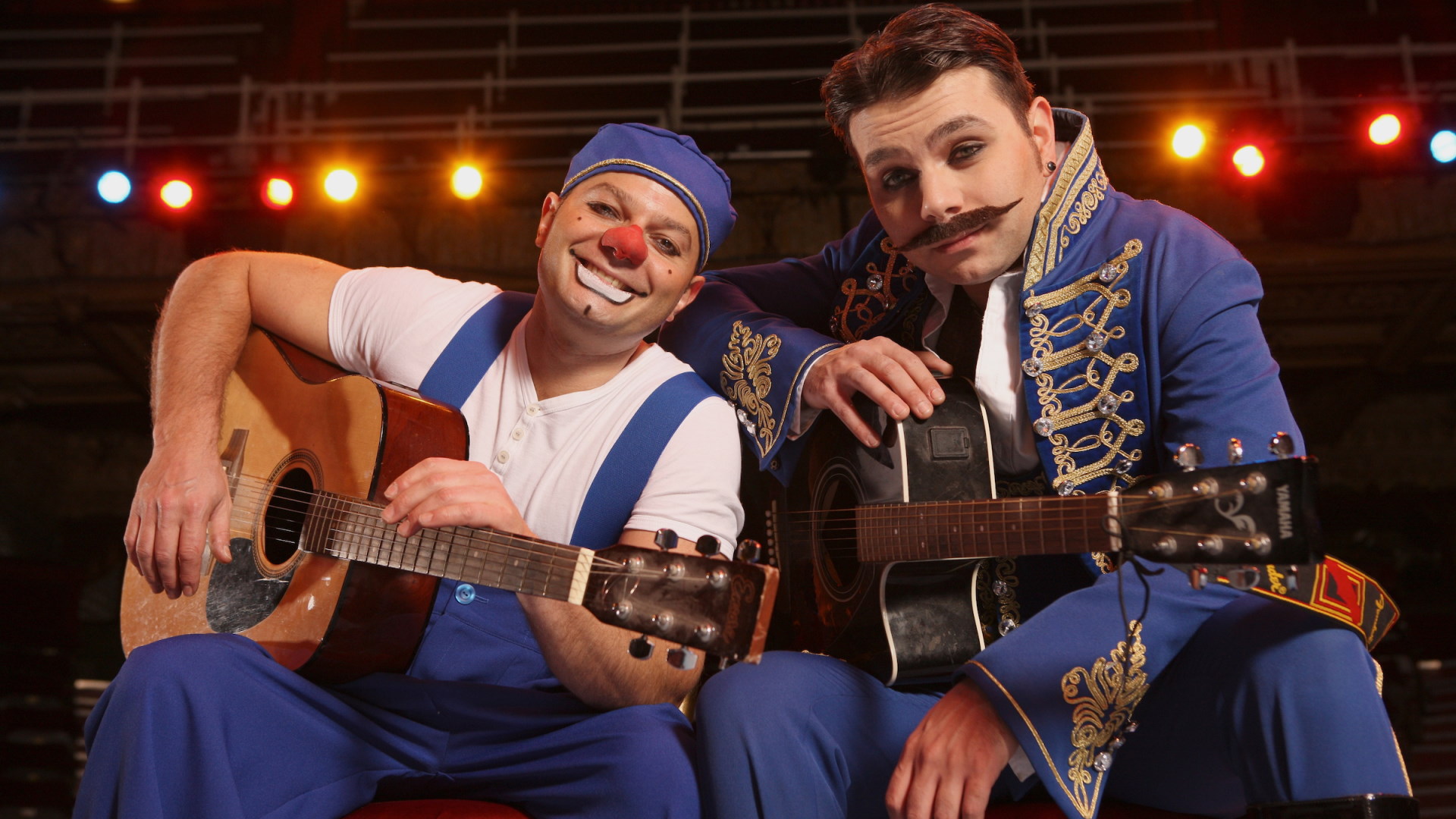 The Blackpool Tower Circus Review
The Blackpool Tower Circus Review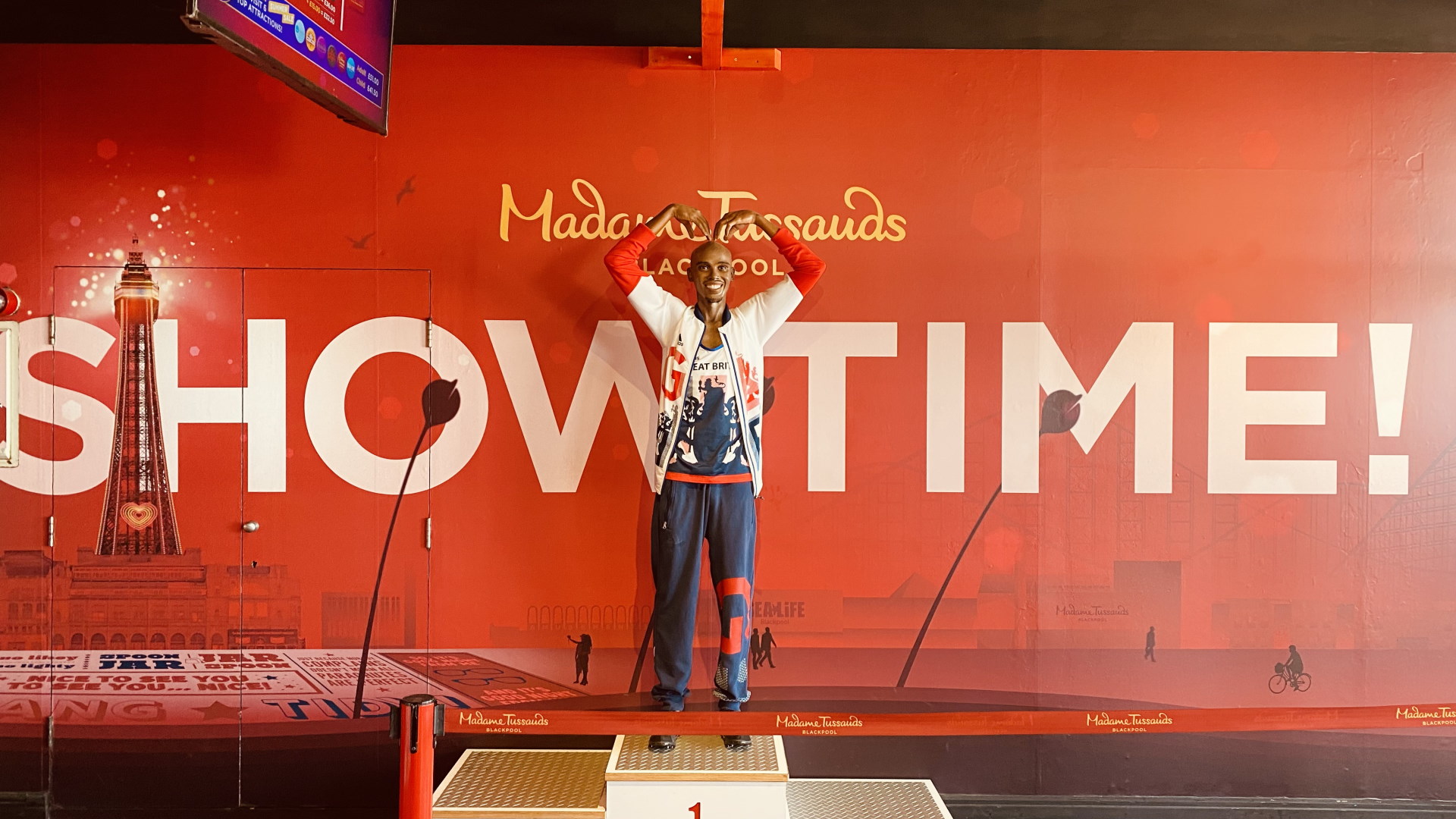 Madame Tussauds Blackpool Review
Madame Tussauds Blackpool Review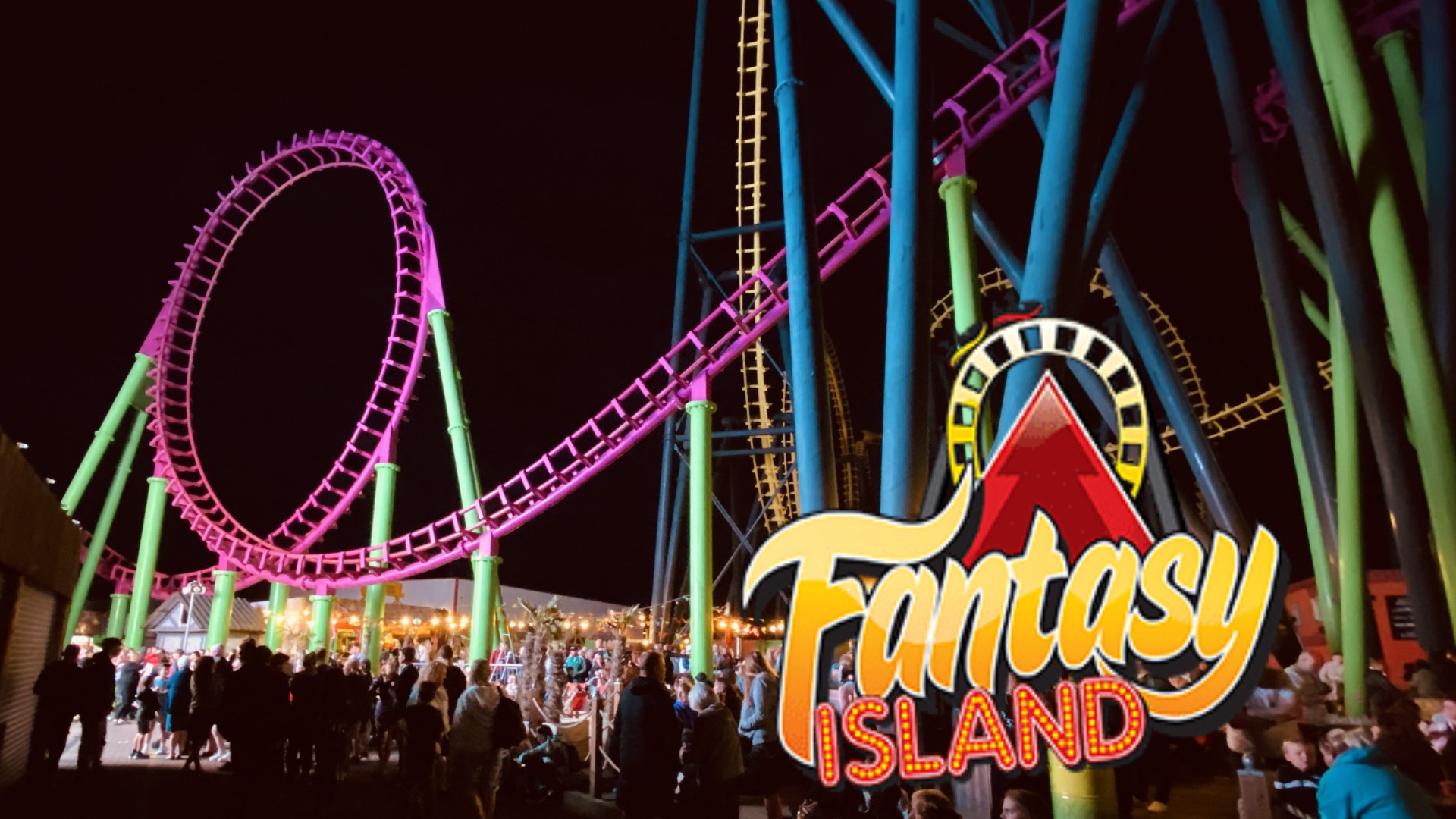 Fantasy Island Review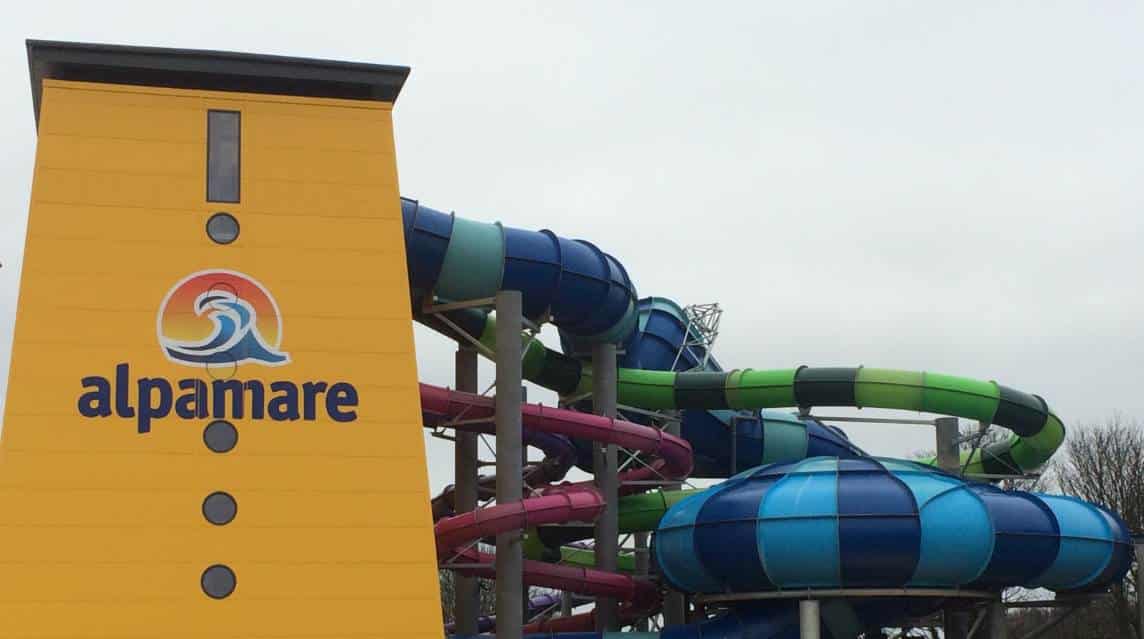 Alpamare Waterpark Scarborough Review
Alpamare Waterpark Scarborough Review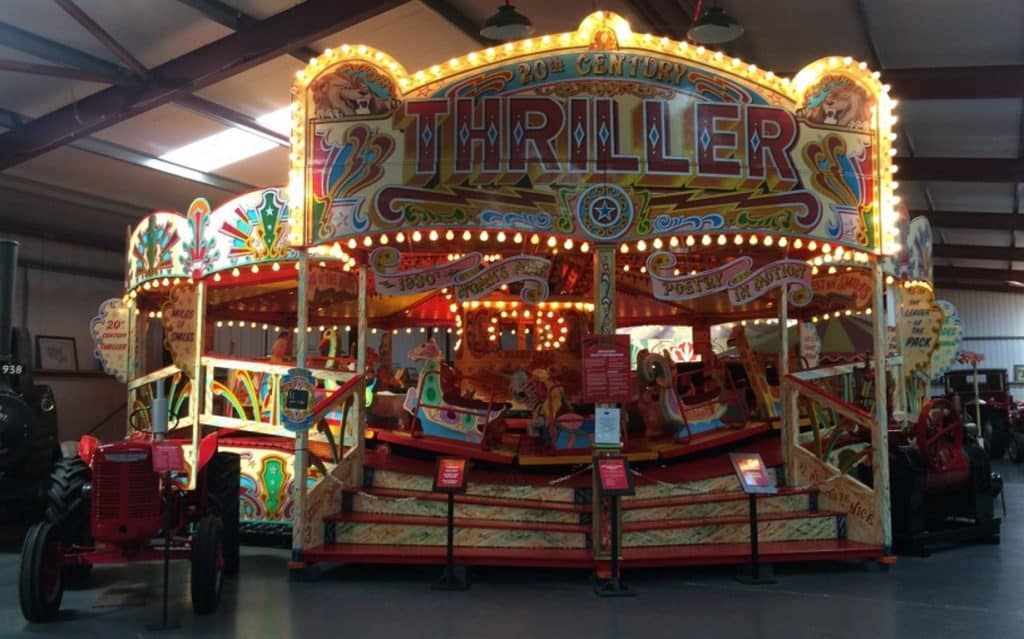 Scarborough Fair Collection Review
Scarborough Fair Collection Review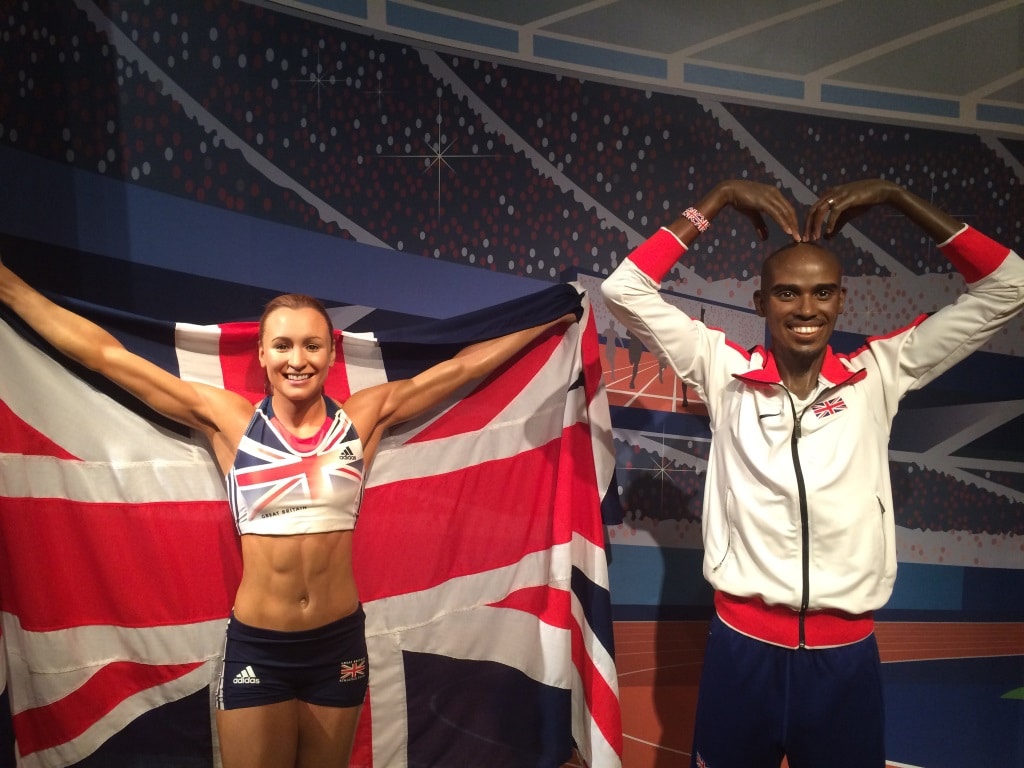 Madame Tussauds London Review
Madame Tussauds London Review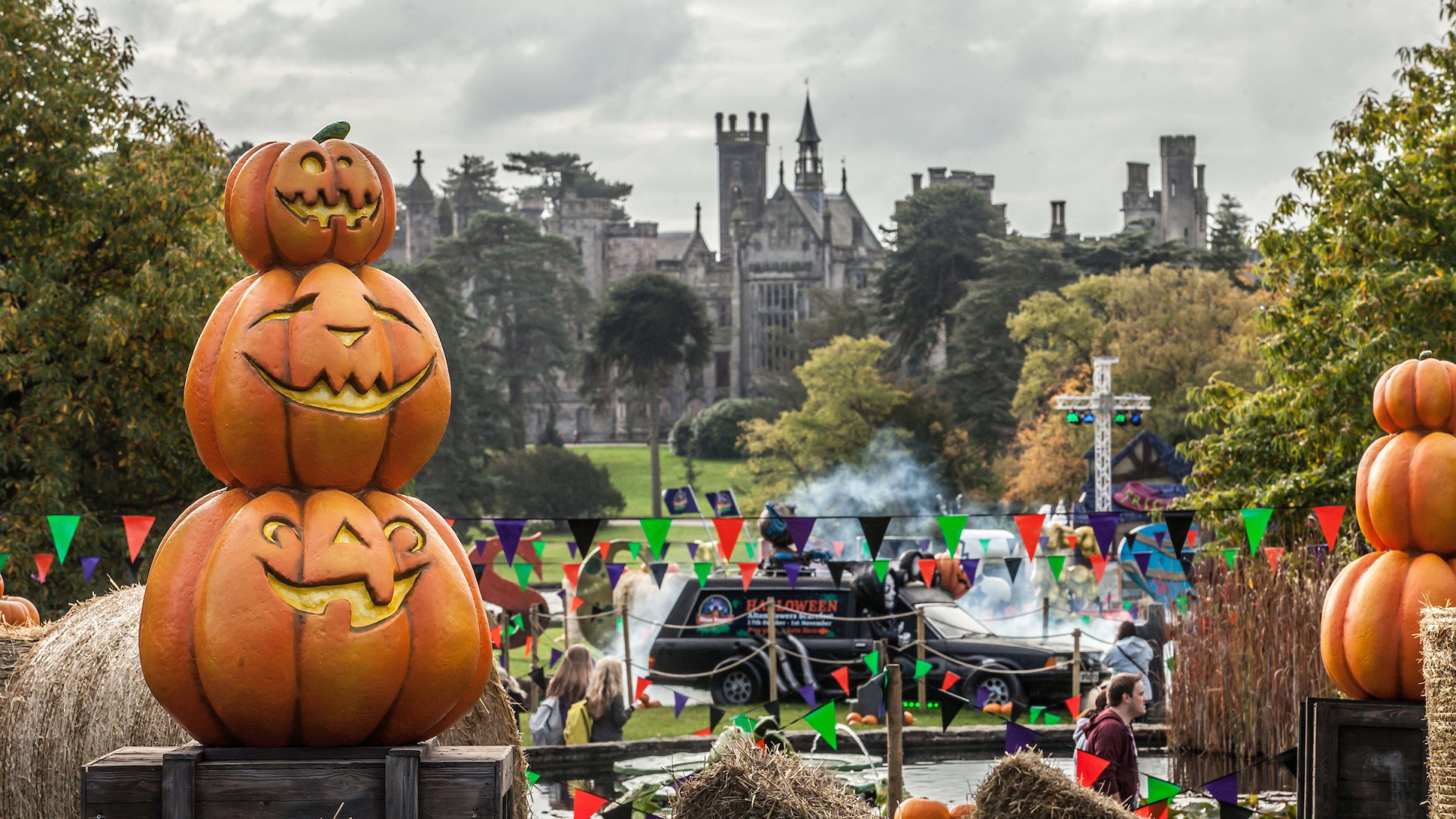 Alton Towers Scarefest Review
Alton Towers Scarefest Review
LEGOLAND® Windsor Resort Review
LEGOLAND® Windsor Resort Review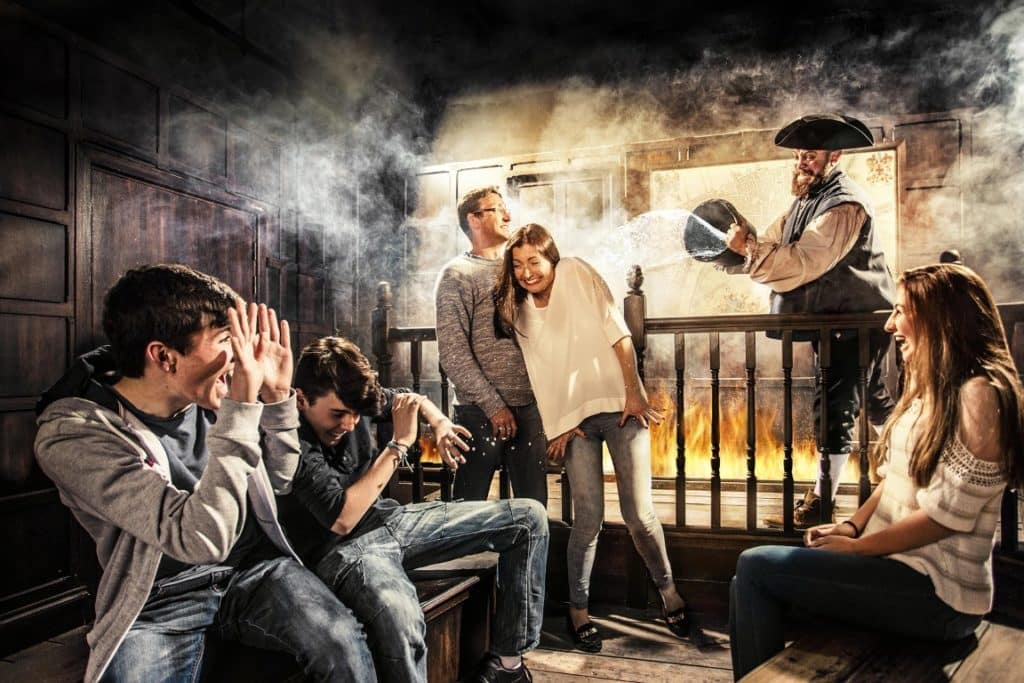 The London Dungeon Review
The London Dungeon Review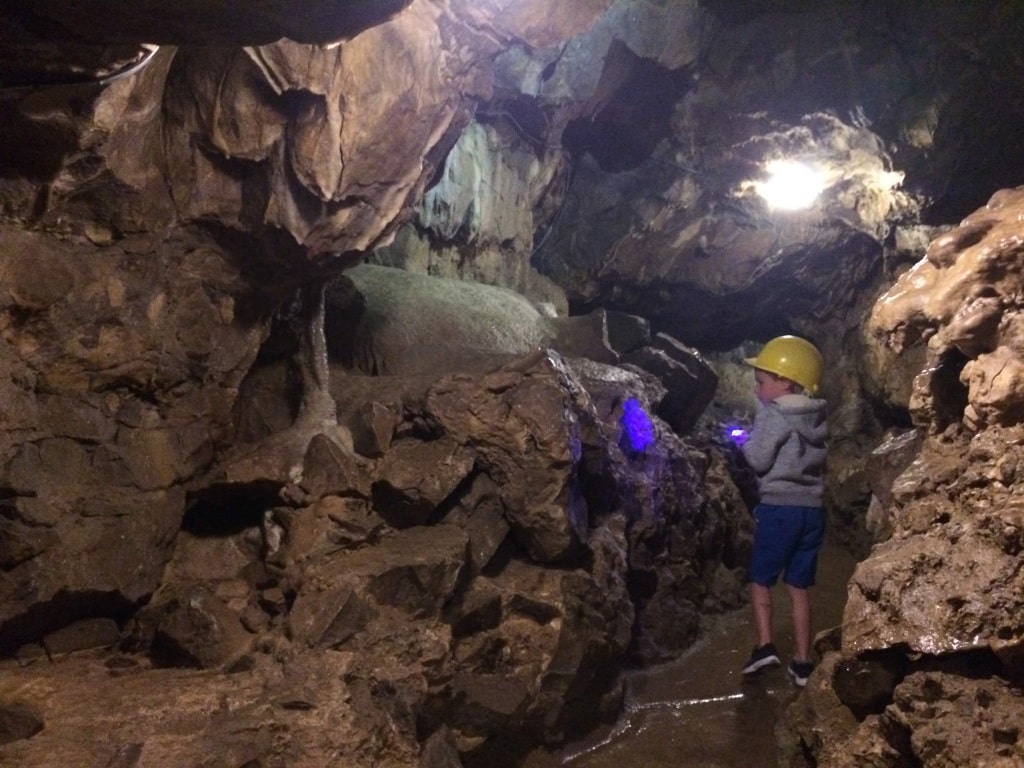 Stump Cross Caverns Review
Stump Cross Caverns Review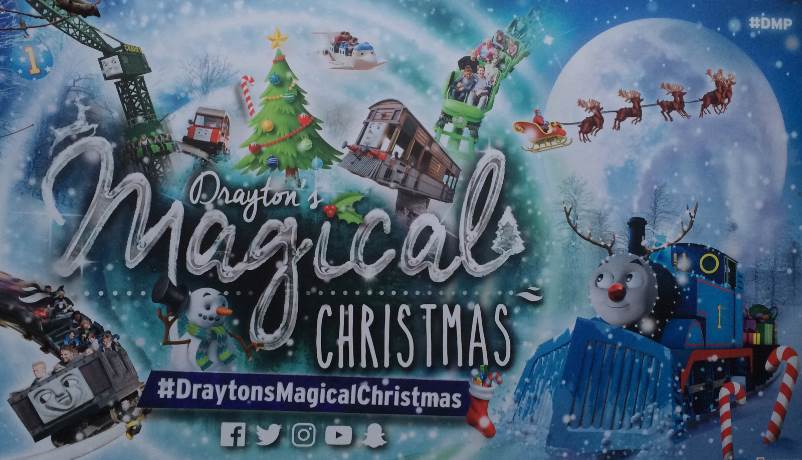 Christmas at Drayton Manor Review
Christmas at Drayton Manor Review
Christmas at Drayton Manor Review
was last modified:
January 23rd, 2023
by