On the extended Kings Coronation weekend we decided that we should make the most of the extra days holiday and do something fun with the kids. Having not visited Diggerland for a number of years we booked a trip to our local Park in Durham.
Diggerland Parks
Diggerland Durham is not the only Diggerland Park, they also have parks in Yorkshire, Kent and Devon. All four Diggerland parks offer a similar line-up of rides and attractions. Each of the parks is primarily aimed at children between 4 and 14 years of age, however, visitors of all ages will enjoy a great day out.
Diggerland Durham Review
When you first arrive at the park you enter via a large warehouse which includes a Diggerland shop, coin-operated games and a large café and children's soft play area. The kids were keen to drive the diggers so we headed straight out into the park.
The attraction is a very compact setup with the entrance to each ride adjacent to the next one. The advantage to this is that if you choose to do different rides you are never far apart from each other.
Diggers of All Shapes and Sizes
There is a wealth of different-sized diggers, dumper trucks and other construction machinery at the park all set up and ready for guests of all ages to ride, drive and operate. Lots of friendly and helpful staff are on hand to demonstrate to you how to operate the equipment and assist you if necessary.
Competitive Fun
One of the great things about Diggerland is that it encourages competitive fun with many of the attractions having multiple machines all configured in the same way so if you wish to, you can compete with your family members to see who can complete the challenge in the shortest timeframe.
The first attraction we experienced was Buried Treasure where you sit in a real-life mini-digger and attempt to scoop blocks of metal out of a specially constructed pit filled with gravel. First, you have to move the gravel around to unearth the treasure and then you need to scoop your treasure out of the pit and drop it onto the ground to one side.
This was a lot of fun and we returned throughout the day for a few more goes, by the end of the day after operating a range of construction equipment we could see a marked improvement in our skills.
Skyshuttle
One of the park's feature attractions is Skyshuttle, on this ride guests sit in a custom-made carriage which is raised safely and securely 50 feet up into the air by a MT1840 telehandler. As you reach the maximum height you are given time to enjoy stunning views of the park and the surrounding area.
If anyone on the ride is of a nervous disposition there is a doorbell you can press and the carriage will be immediately lowered back down to the ground. Don't forget to have your camera at the ready to capture some superb scenic images. The video below gives an insight into the type of views you can expect to see.
Dumpers and Ground Shuttle
The younger members of our party enjoyed driving The Dumper Trucks before we took a ride on Ground Shuttle, a unique ride that takes you on a stomach-churning spin around the custom-designed course.
Drive a JCB
One of the unique attractions at Diggerland is the opportunity to drive a full-scale JCB. Accompanied by one of the specially trained, Diggerland marshals, my 13-year-old son and I both really enjoyed this experience. They were enough seats within the cab of the JCB for some of the other members of our family to accompany us on the experience.
Dig-a-Round
Next up was a ride on Dig-a-Round, Diggerlands version of a Merry-Go-Round. Having been a favourite with all the family since they first appeared at English fairs back in the early-1700s, the Dig-a-Round is a unique 21st-century update that has been specially constructed for Diggerland by adapting a JCB 8060.
Skittles
We had a nice ride on the train which takes you on a tour of the park followed by a game of Skittles with a Diggerland twist. We had lots of fun knocking down the Skittles using a mini wrecking ball attached to the end of a digger arm. Again there were a number of diggers set up for this attraction which meant we could have some more competitive family fun!
Spindizzy
Having really enjoyed the unique experience the first time around we took another ride on Skyshuttle, using this as an opportunity to spot some of the other rides and attractions that we hadn't yet experienced. The most obvious one was Diggerland's best-known ride, Spindizzy. This ride really does live up to its name and is not for the faint of heart.
Where else in the world can you take a seat in a super-sized digger bucket and be spun around like a piece of dirt – only at Diggerland!
Following our ride on Spindizzy we needed to do something a little more sedate so we had a go on the Dirt Diggers and the Mini Tractors.
Joyrider
It is not normally something that we would encourage our children to do, but at Diggerland they couldn't miss the opportunity to be a Joyrider!
If your children are too big for the Mini Landrovers like ours, then the good news is that they are probably big enough to drive a full-sized 7-seater Mitsubishi Pajero. We all climbed into the back of the car and our 9-year-old son drove us around the specially designed Joyrider track. He was thrilled to have driven a real car and loved telling all his friends and family about it!
It was now nearing the park's closing time and the kids were keen to experience all the rides and attractions. With the attractions all being so close together this didn't prove to be a problem. We took a ride on the Go-Karts and the kids had a spin on the Crazy Carts.
Stack Attack
One of our favourite attractions was Stack Attack where you are in complete control of an Avant 200 Series loader. Working against the clock and within the confines of a 100 square metre fenced enclosure, the Stack Attack challenge is to pick up, move and stack giant digger and dumper tyres without dropping them or knocking over the stack!
The video below shows how it's done.
Having now experienced nearly every single attraction on offer we had another go at Dippy Ducks and Buried Treasure and the kids enjoyed a second ride on Spin Dizzy before the park closed at 5.00pm.
Diggerland Tickets
Visit our Best Value UK Theme Park Tickets page to see where to purchase your Diggerland Tickets or visit our dedicated Diggerland Offers page to check if there are any savings to be made on your Diggerland Tickets.
Diggerland Review Summary
If your children love Diggers and construction machinery then they will be in their element at Diggerland, even if that is not the case you will still have a great time.
With parks in Durham, Yorkshire, Kent and Devon, your closest Diggerland UK Theme park is the perfect destination for action, fun and thrill-packed family days out. All four Diggerland parks offer a similar line-up of rides and attractions. They are primarily aimed at children between 4 and 14 years of age, however, visitors of all ages will enjoy a great day out.
A Great Family Day Out
In summary, Diggerland is a great day out, especially for families with younger children. There is a great selection of rides and unique attractions for you to experience all based around the construction industry.
We visited Diggerland on Monday Wednesday 8th May 2023.
More Reviews
If you enjoyed reading this review then you may also be interested in these reviews of other UK theme parks and attractions.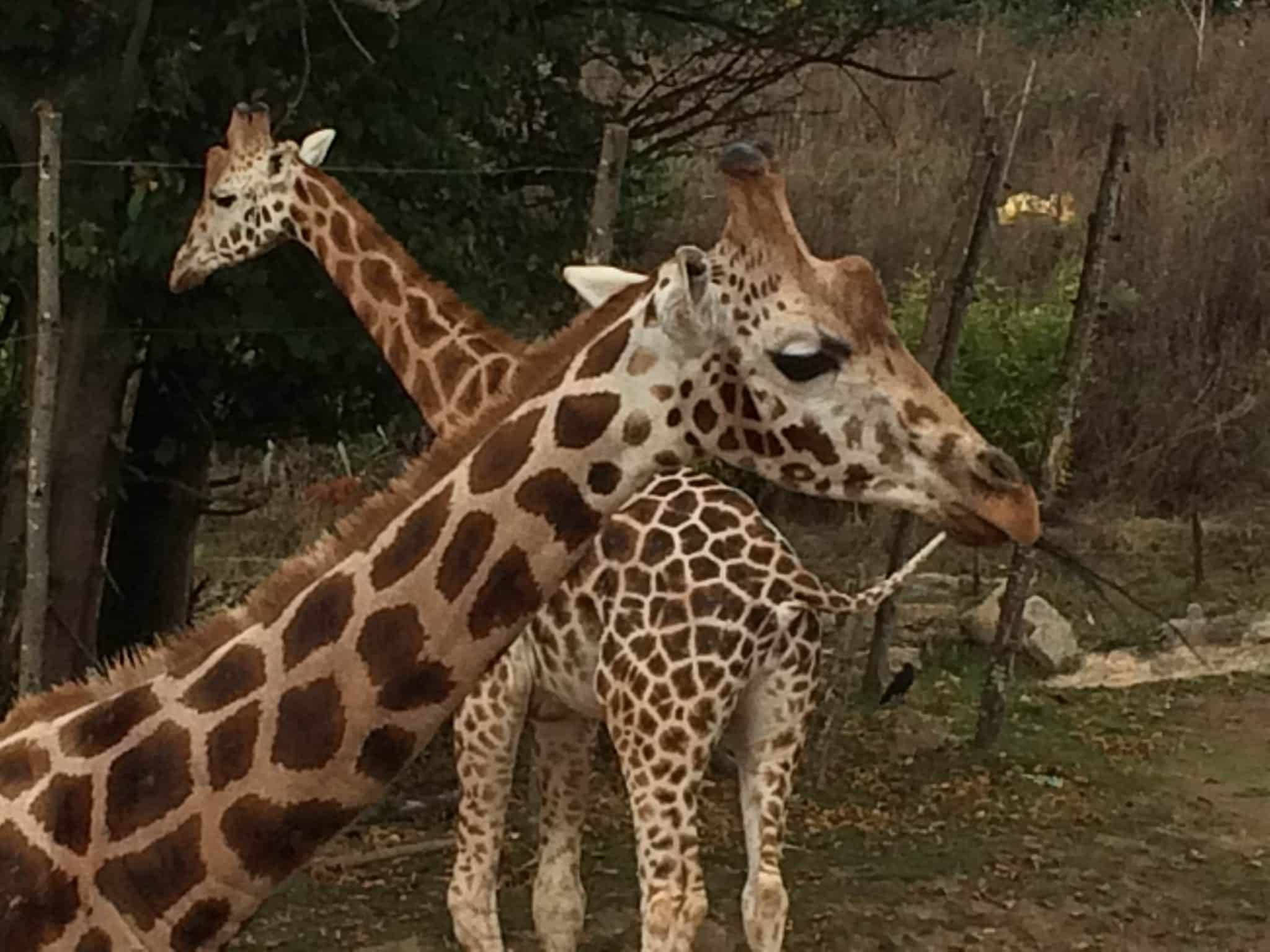 Chessington World of Adventures Resort Review
Chessington World of Adventures Resort Review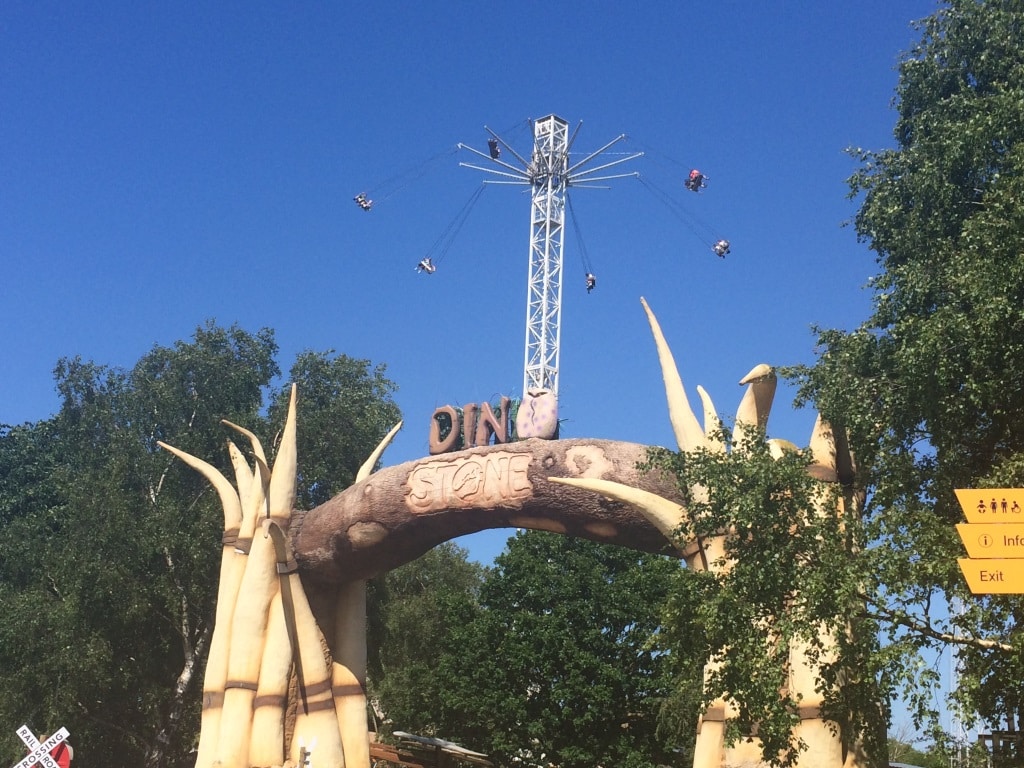 Flamingo Land Review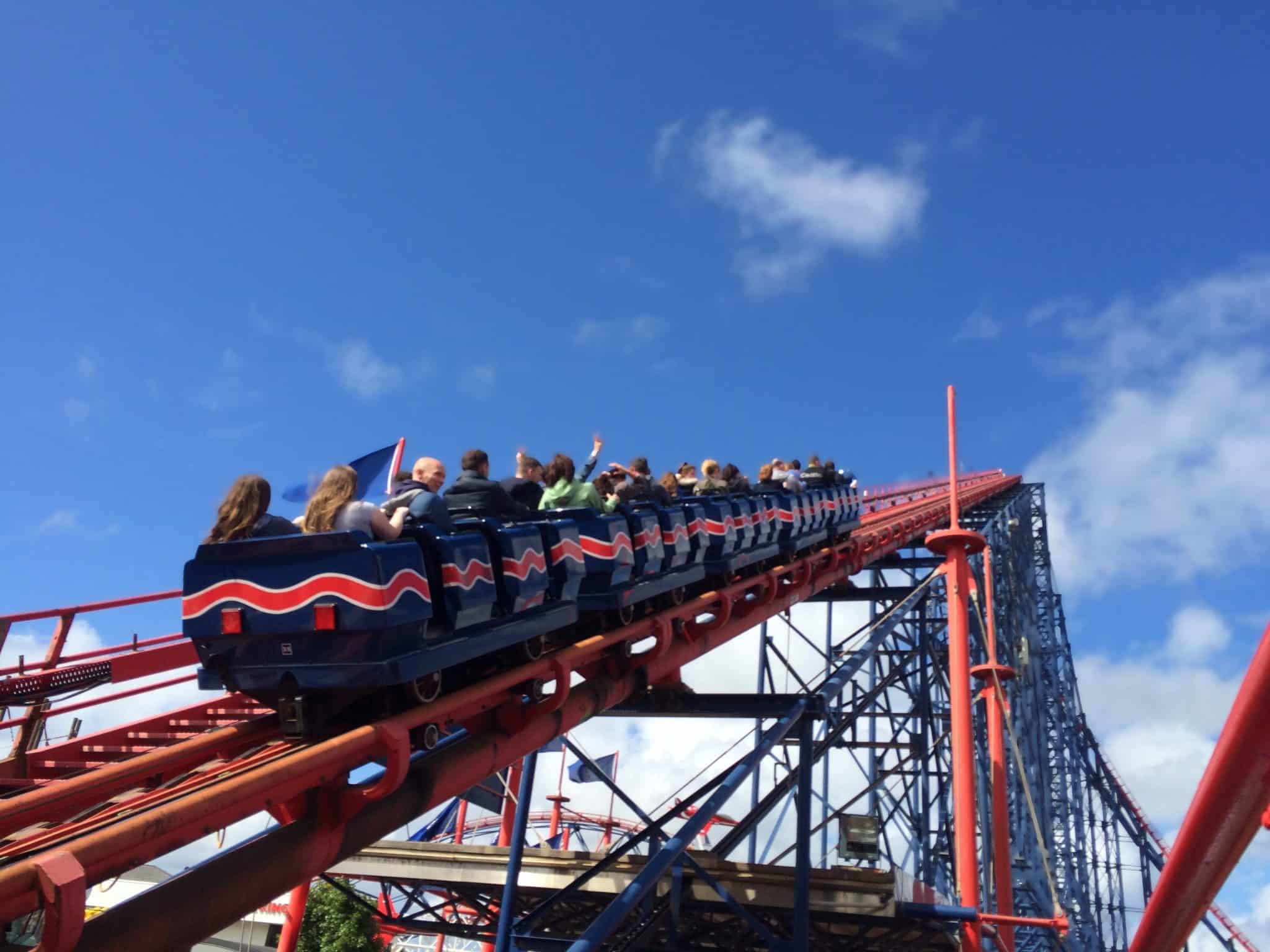 Blackpool Pleasure Beach Review
Blackpool Pleasure Beach Review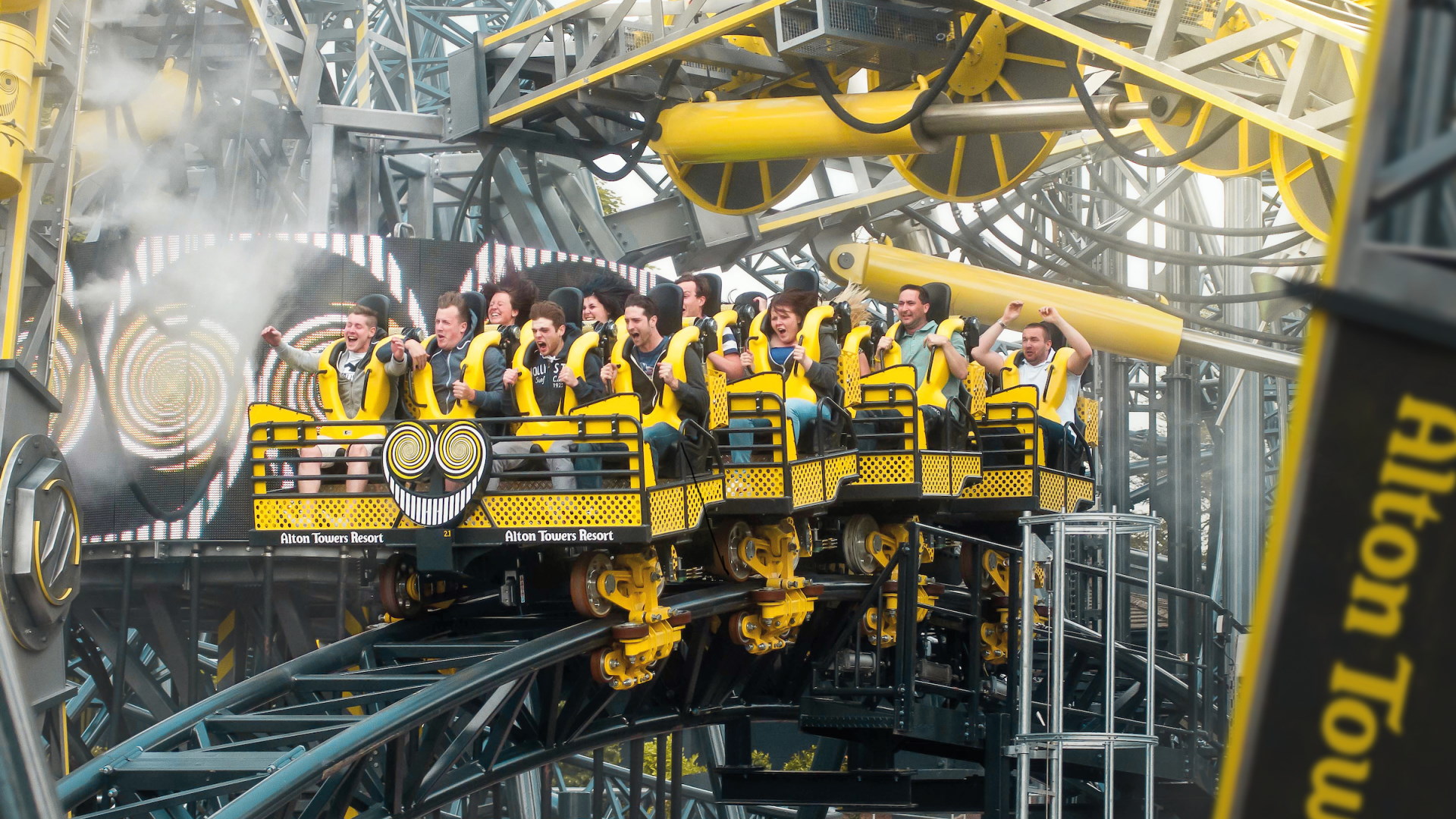 Alton Towers Review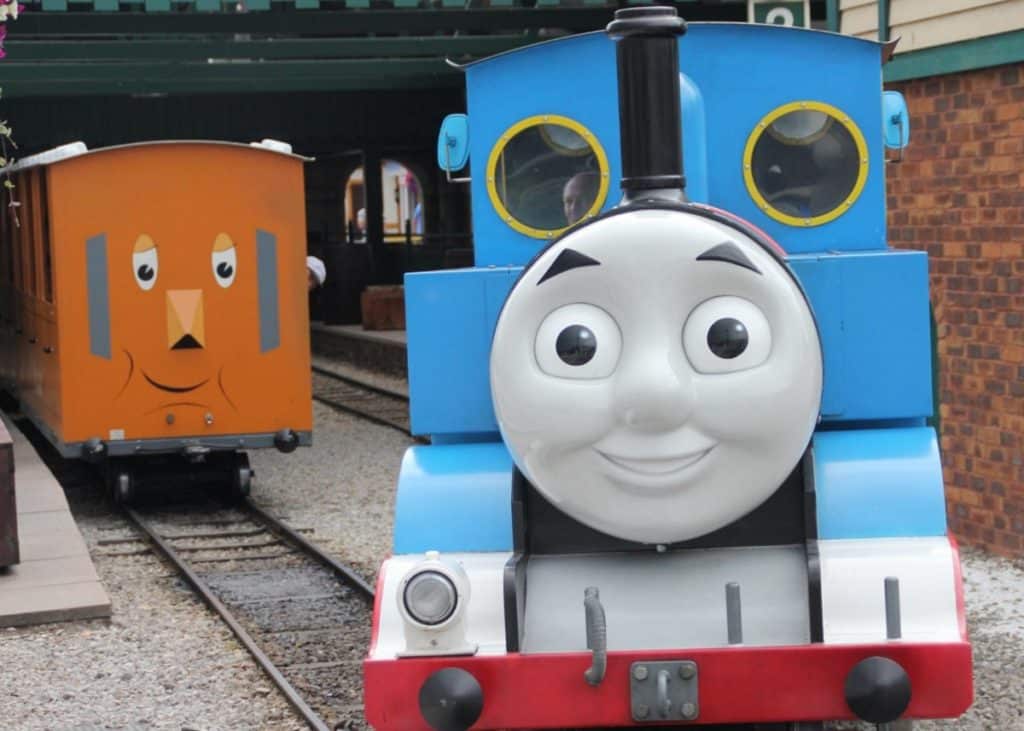 Drayton Manor Review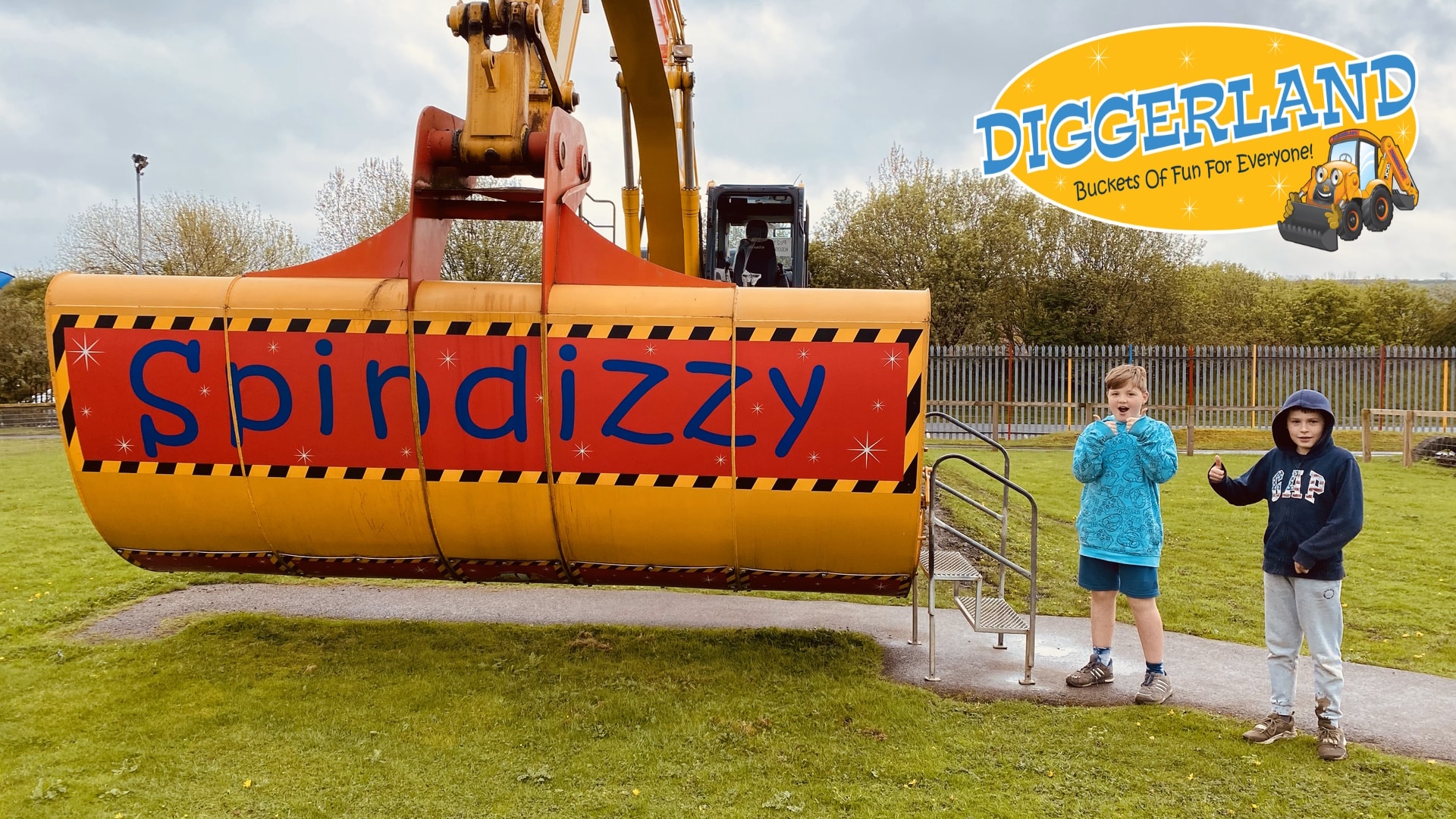 Diggerland Review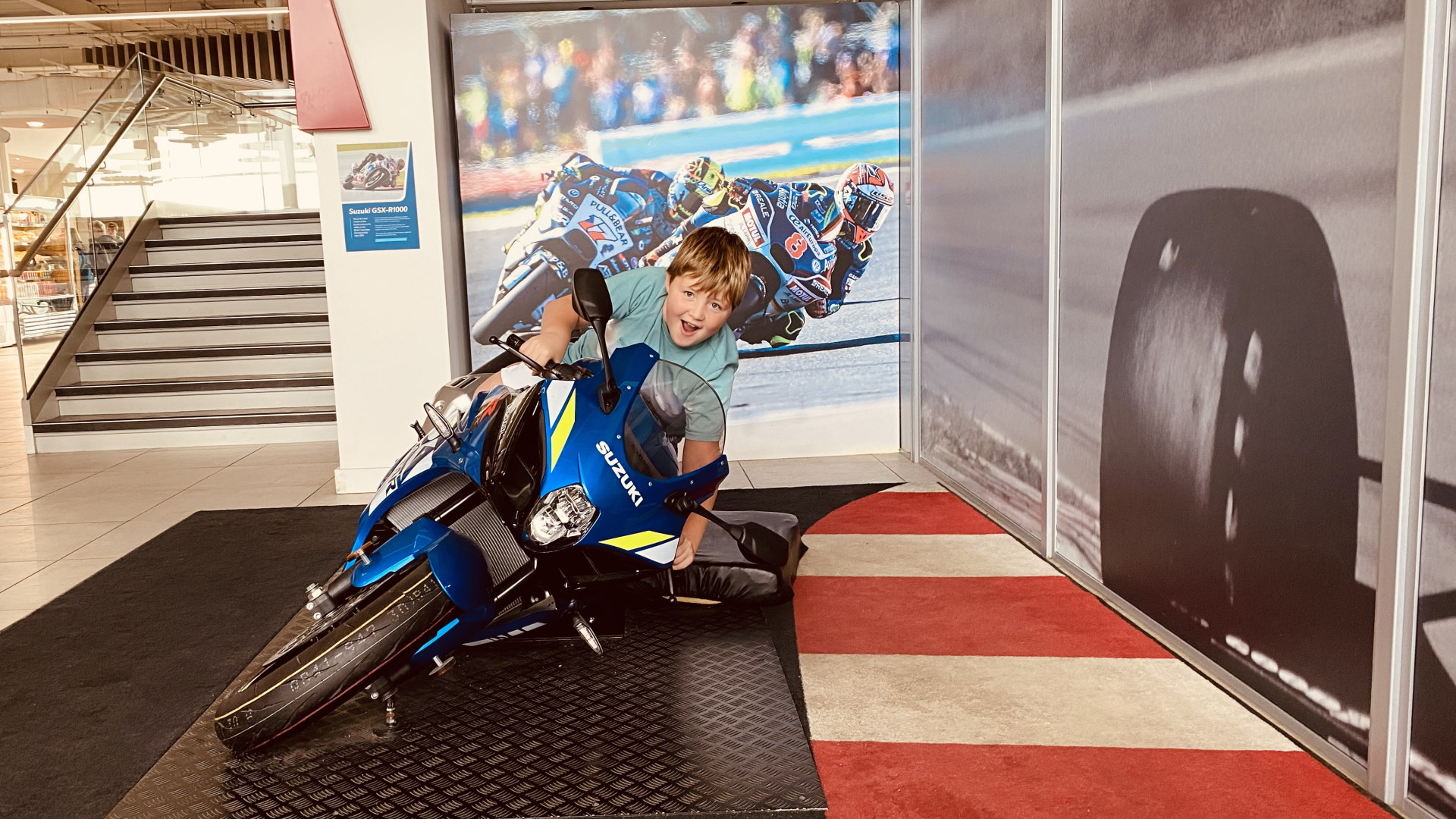 Silverstone Interactive Museum Review
Silverstone Interactive Museum Review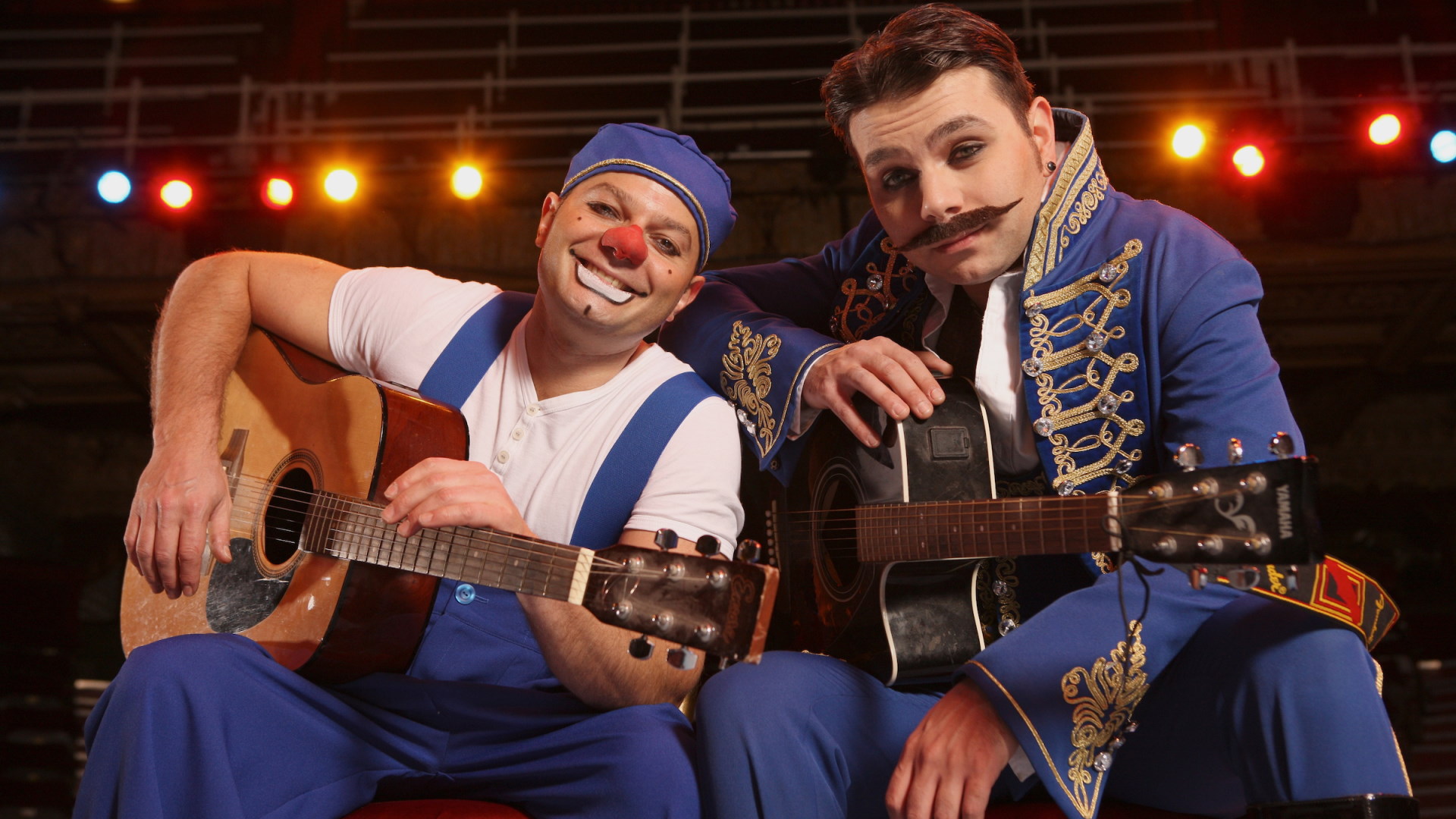 The Blackpool Tower Circus Review
The Blackpool Tower Circus Review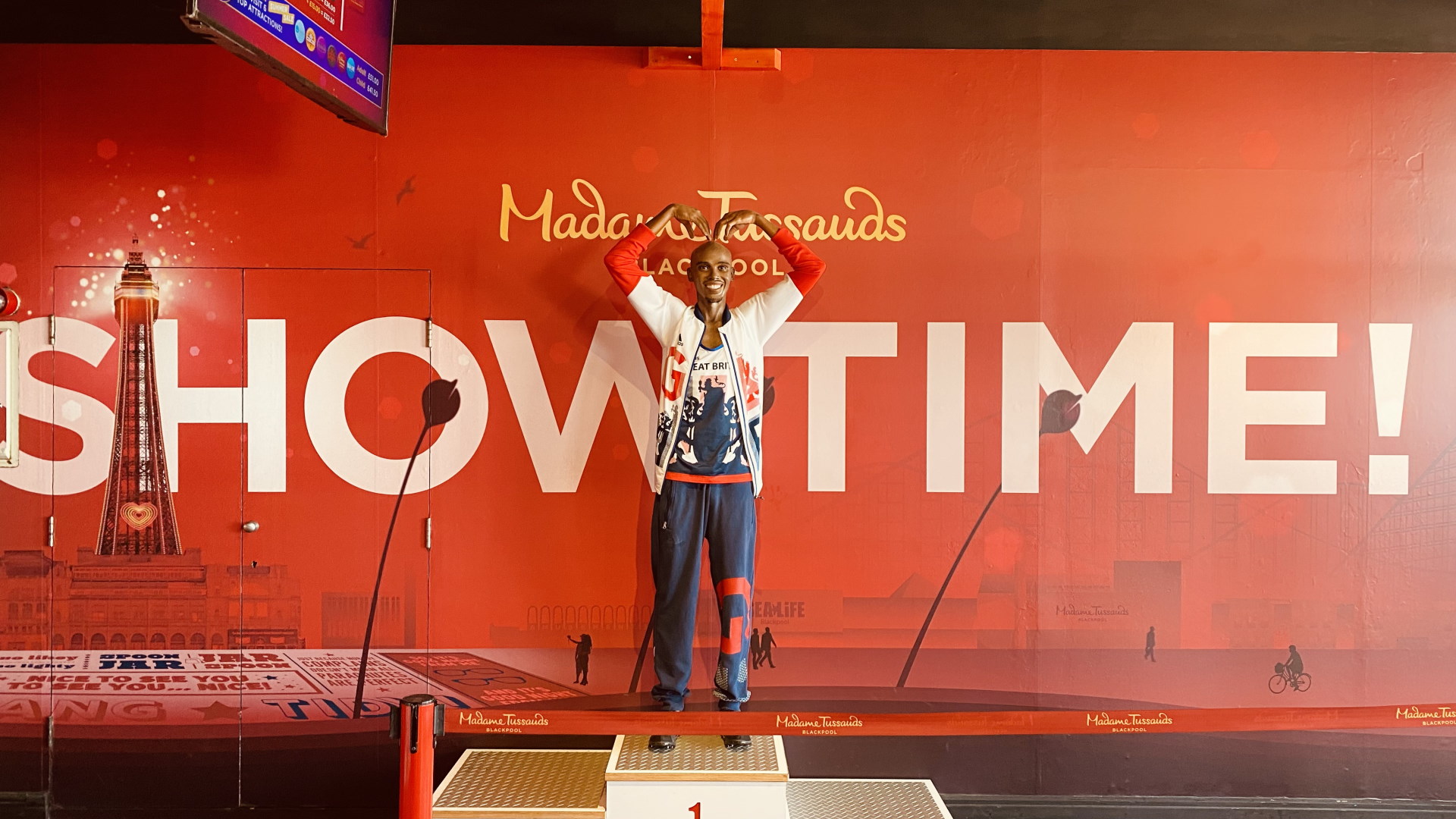 Madame Tussauds Blackpool Review
Madame Tussauds Blackpool Review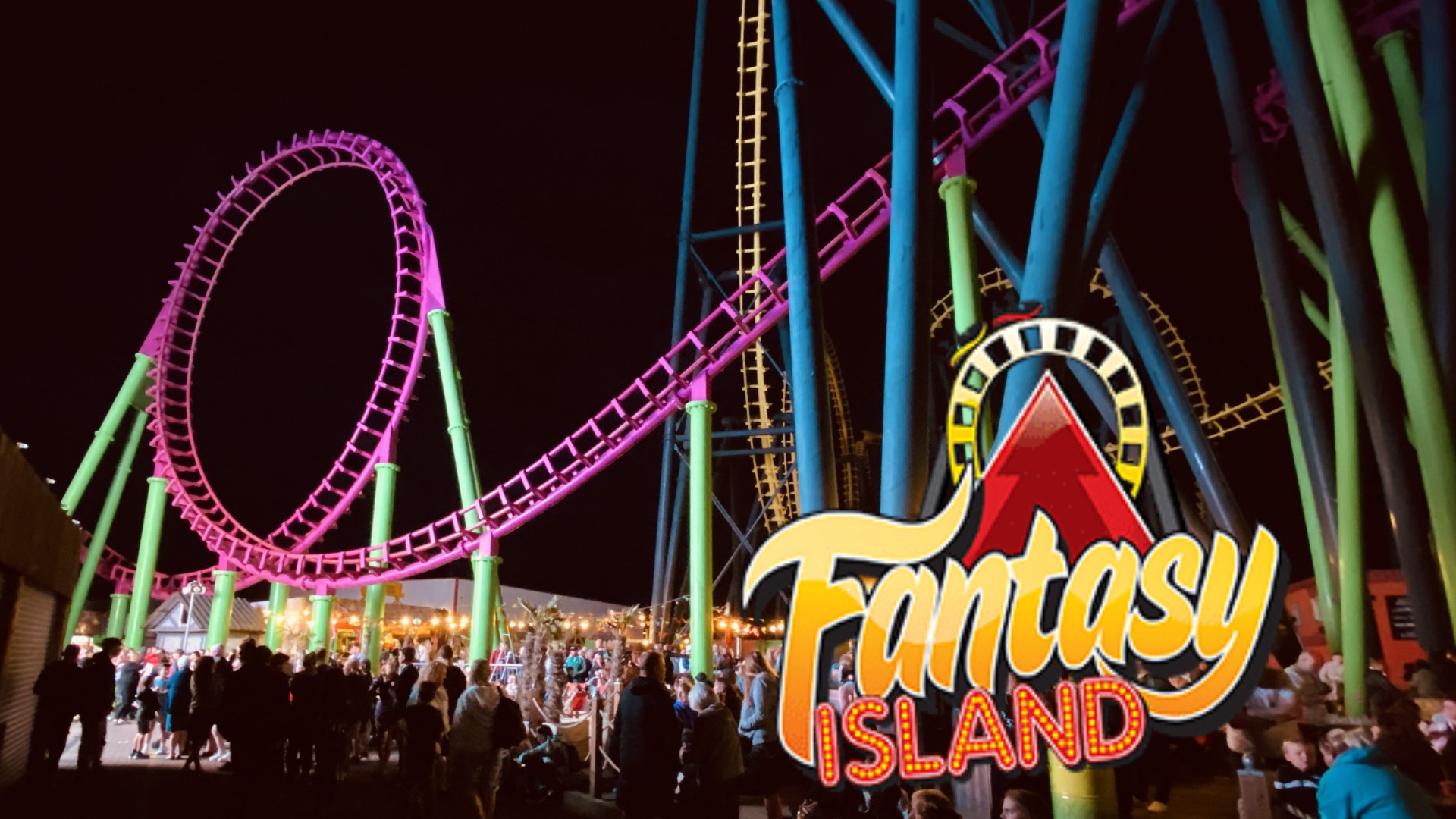 Fantasy Island Review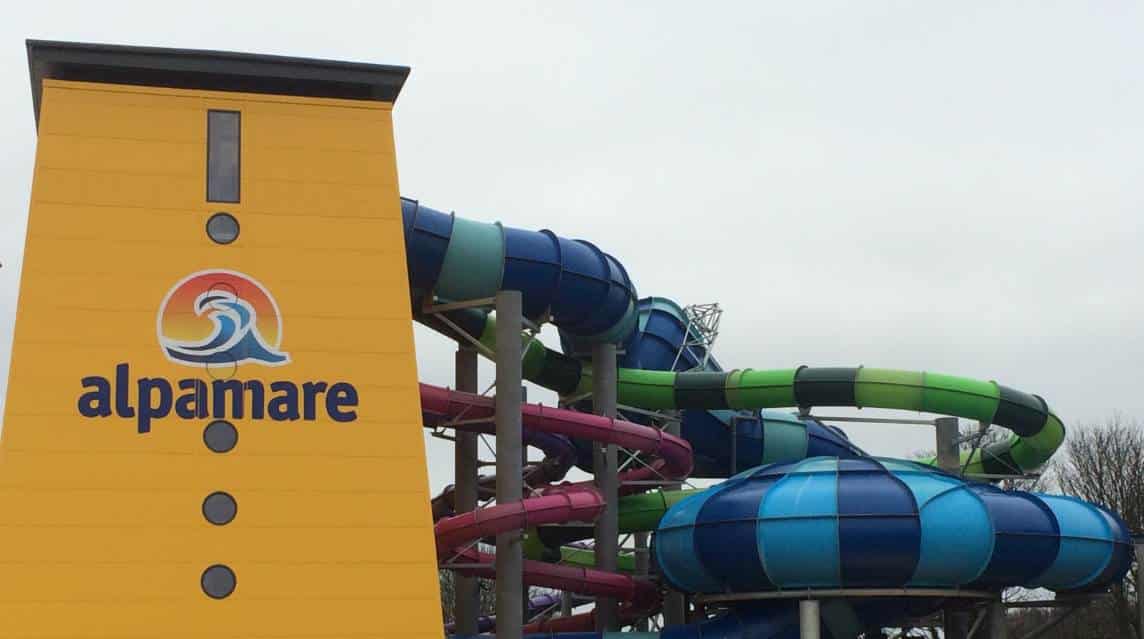 Alpamare Waterpark Scarborough Review
Alpamare Waterpark Scarborough Review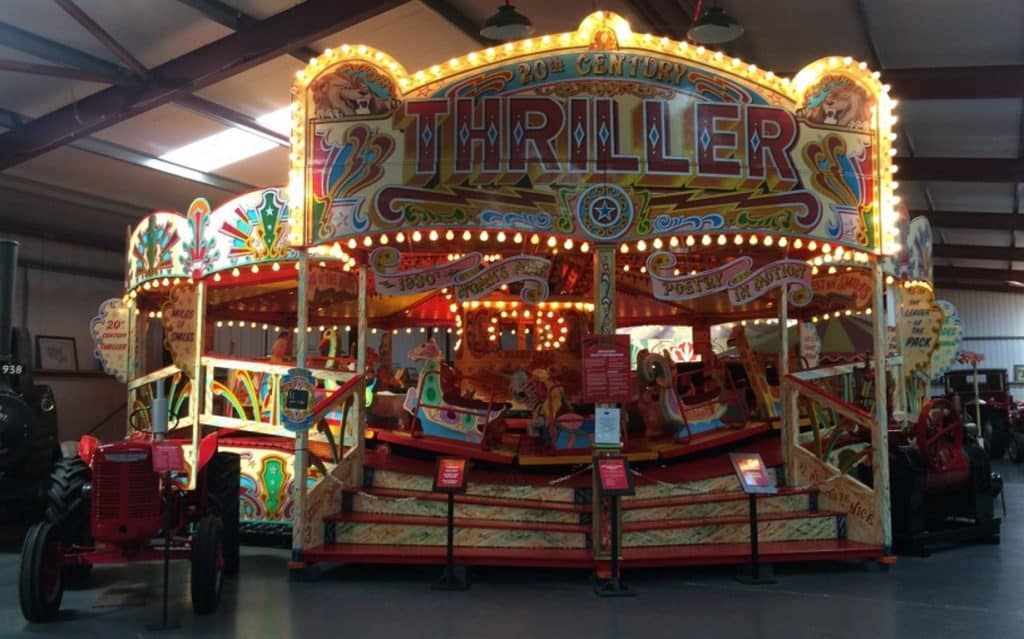 Scarborough Fair Collection Review
Scarborough Fair Collection Review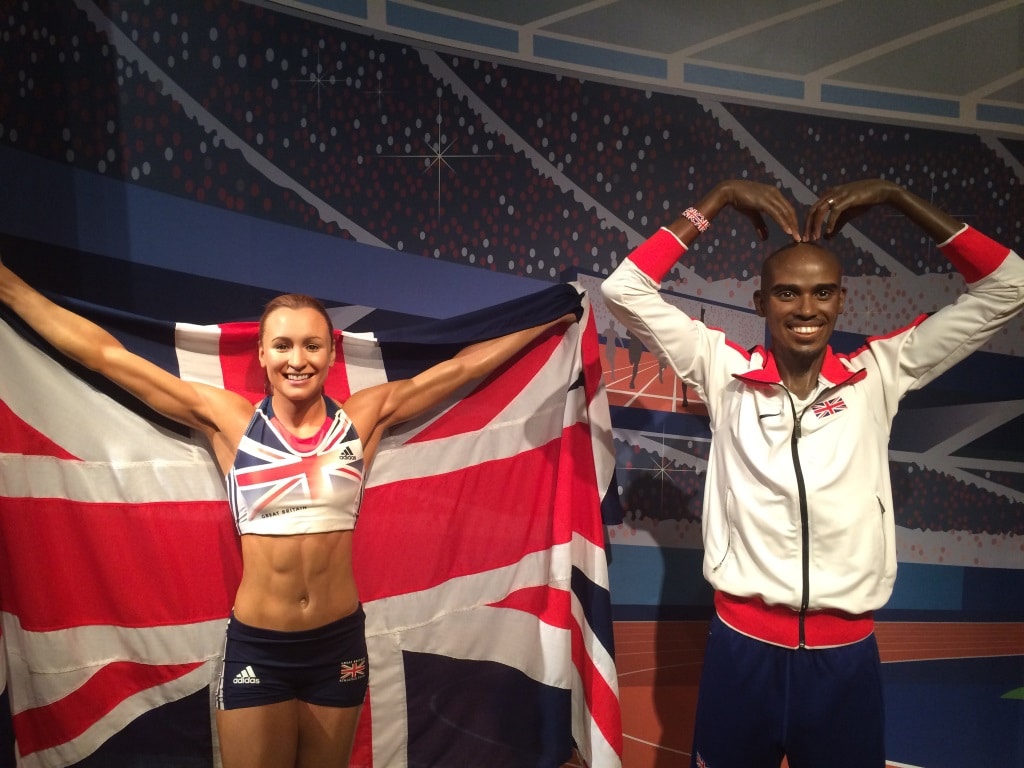 Madame Tussauds London Review
Madame Tussauds London Review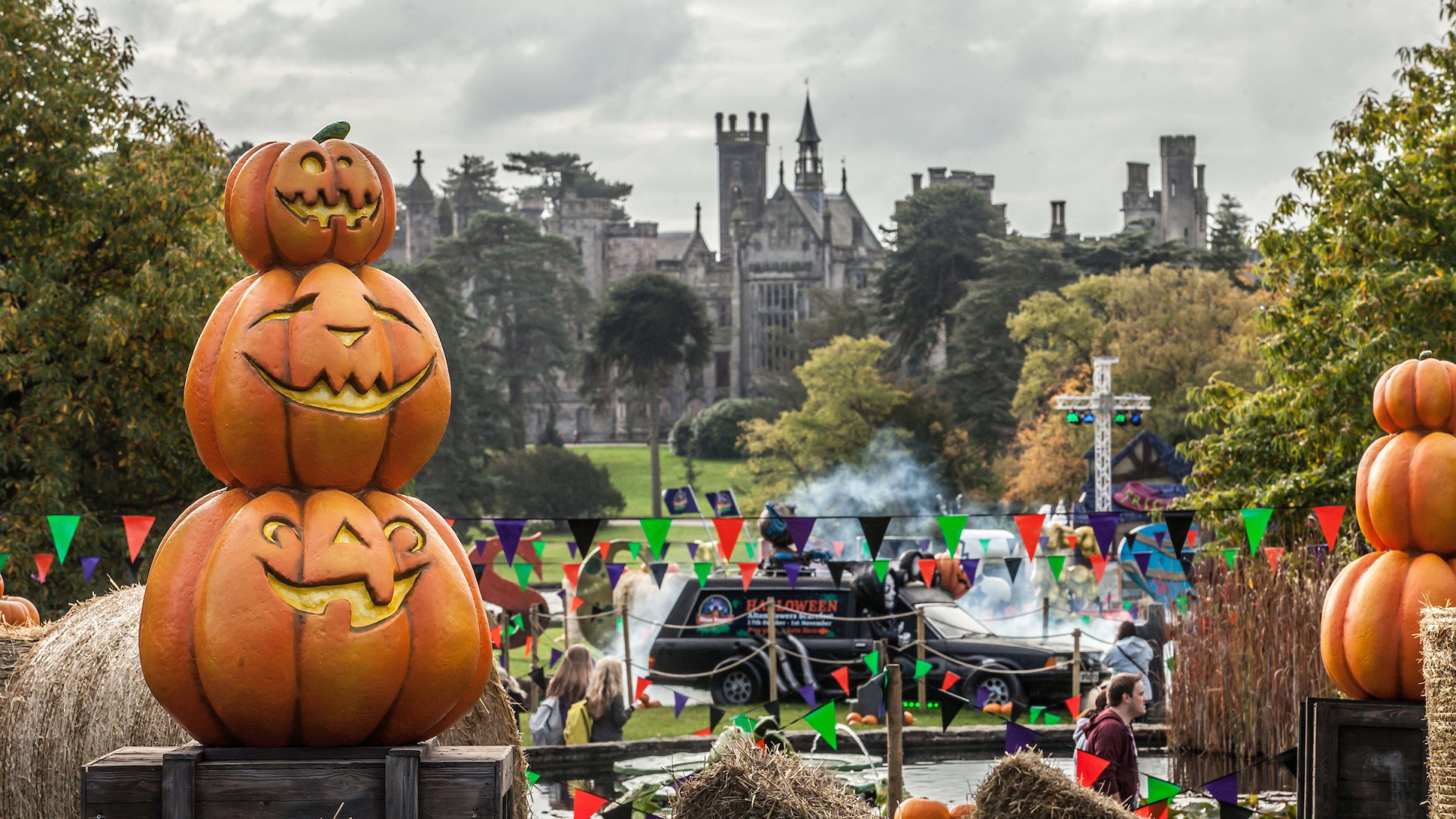 Alton Towers Scarefest Review
Alton Towers Scarefest Review
LEGOLAND® Windsor Resort Review
LEGOLAND® Windsor Resort Review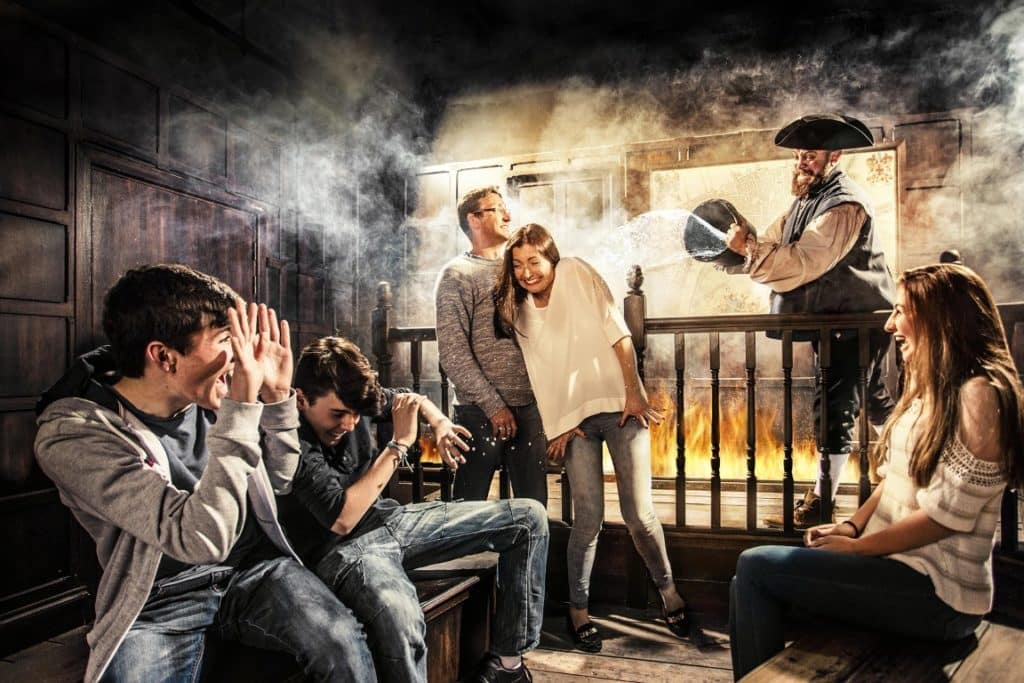 The London Dungeon Review
The London Dungeon Review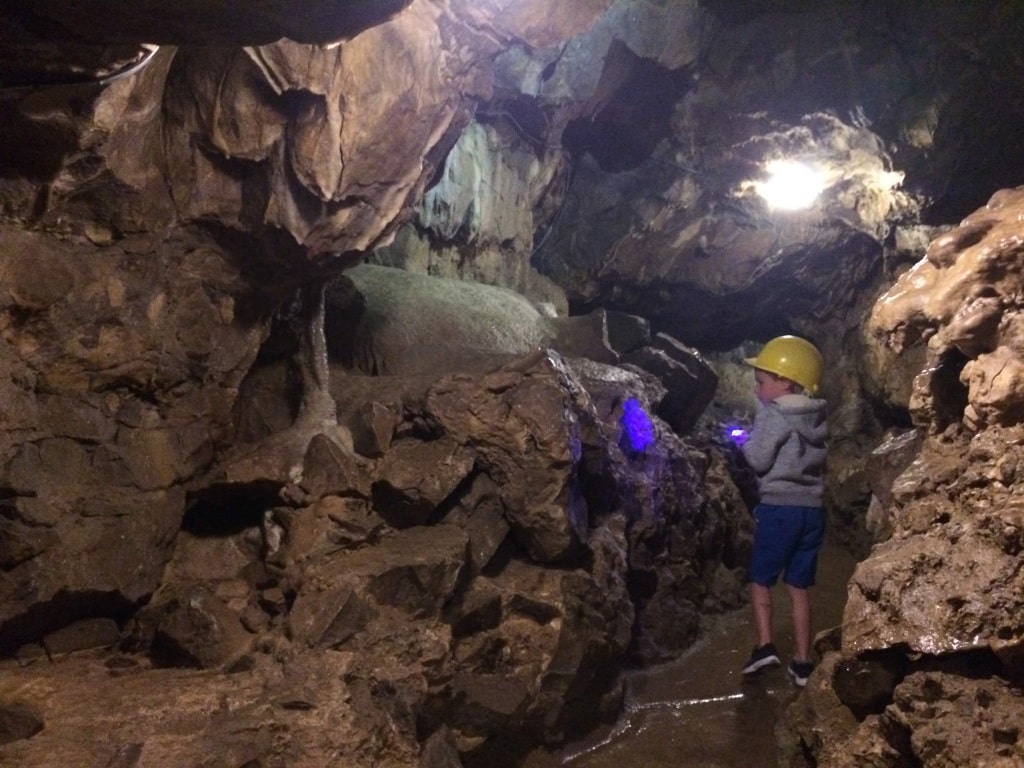 Stump Cross Caverns Review
Stump Cross Caverns Review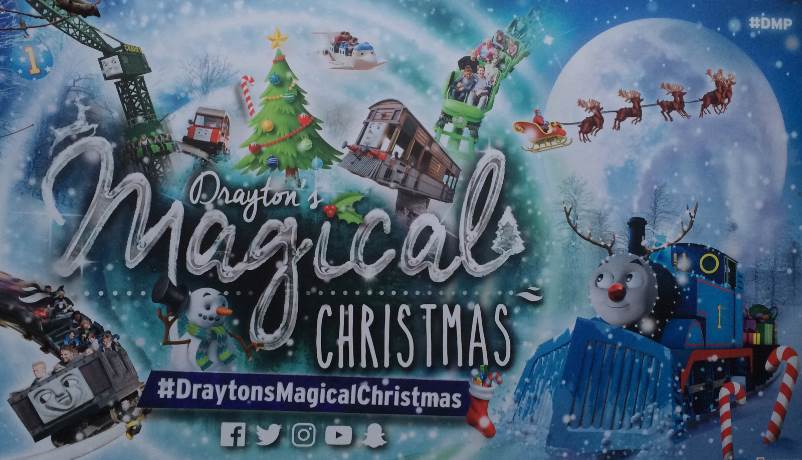 Christmas at Drayton Manor Review
Christmas at Drayton Manor Review
Attractions Near Me Offers
View More Discount Days Out at Attractions Near Me
Also, like our Facebook page for notification of any new offers Facebook.com/AttractionsNearMe
Diggerland Review
was last modified:
November 25th, 2023
by