Hyperia is located at Thorpe Park in Surrey. The thrilling new ride will take riders to incredible new heights. Reaching heights of 236ft and speeds of over 80mph, 'Hyperia' will claim number one position for both the UK's tallest and the UK's fastest roller coaster.
Hyperia at Thorpe Park
Reaching speeds over 80mph Hyperia will claim the title of UK's fastest roller coaster and standing at a height of 236ft it will also be the UK's tallest roller coaster.
View more details on the Thorpe Park Resort Official Website.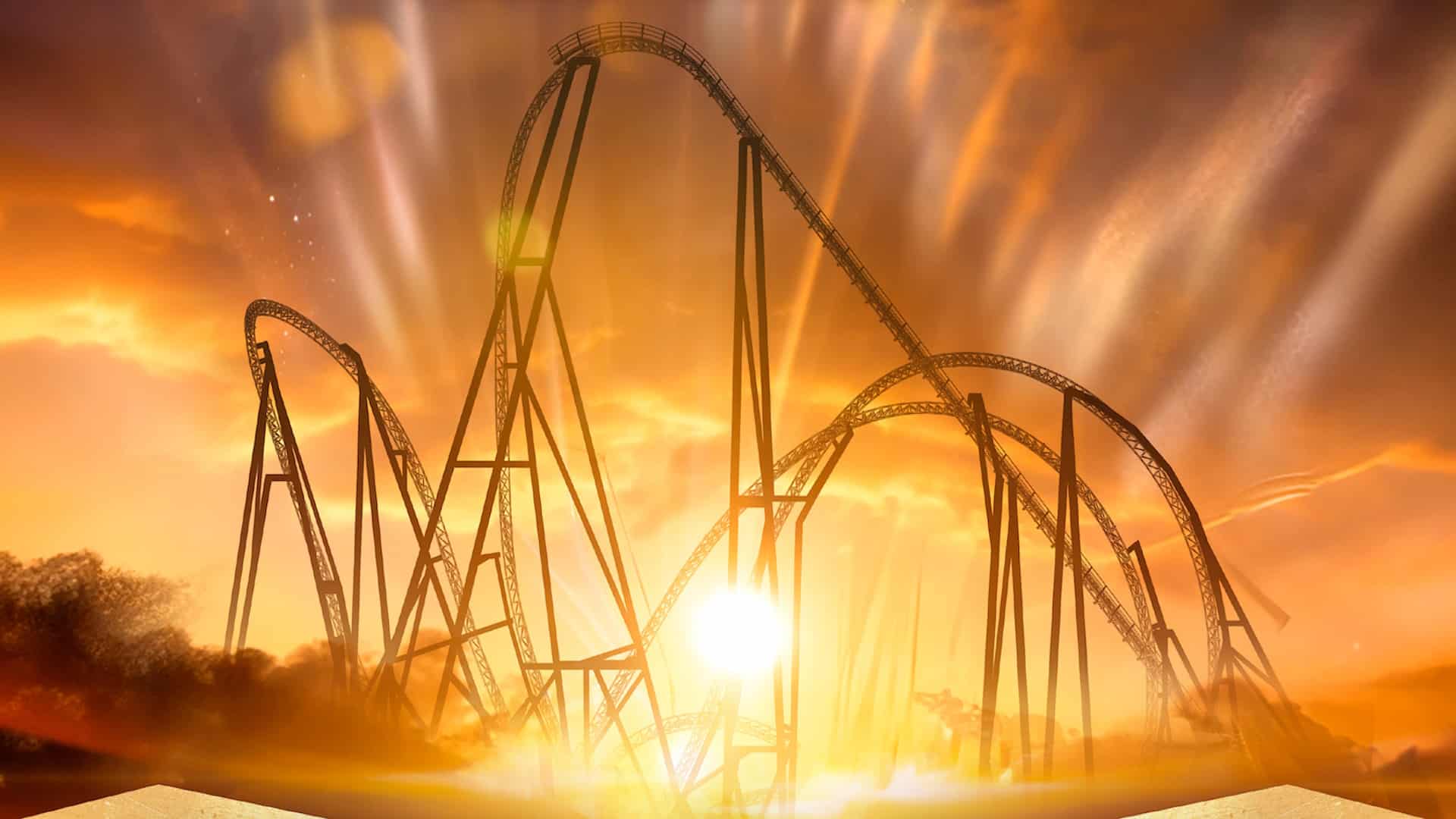 Hyperia Statistics
Click the Compare Button below to compare the statistics of up to 5 roller coasters. Click Here to see a listing of all UK Roller Coasters available for comparison.

Top Speed – 130km/h 81mph
Cost – £20m
Est Cost Today – £20m
Length – Unknown
Height – 236ft 72m
Manufacturer – Mack Rides
Type – Hypercoaster
Lift/Launch – Chain Lift
Inversions – 3
G-Force – 4.2g
Trains – Unknown
Passengers per Train – 20
Ride Duration – 59s
Theme Park – Thorpe Park
Year Opened – 2024
Attractions Near Me – Thorpe Park
Thorpe Park Official Website

Book a 2024 Short Break at Thorpe Park Resort and be amongst the first to experience this awesome new roller coaster!
What is a Hypercoaster?
Hypercoasters are full-circuit roller coasters built for height, speed and airtime with a height or drop measuring greater than 200 feet.
The video below featuring Flash at Lewa Adventure in China gives a good indication of how Hyperia at Thorpe Park Resort will look and ride once completed.
Experience Hyperia
The rides name has a double meaning with the ride theming based on a fearless goddess named 'Hyperia' whose story is yet to be told, plus it is also a hypercoaster". The ride's trains will feature ten two-seater rows, with Mack's modern semi-lap bar style restraint design, similar to those on the Icon ride at Blackpool Pleasure Beach.
Why is it called Hyperia?
Hyperia is the name of Thorpe Park Resort's Fearless Goddess, who's story we they yet to tell.
Was it meant to be called Icarus?
Hyperia may have been inspired by the legend of 'Icarus', but she was wise and learnt from his mistakes. Hyperia's wings were not crafted of feathers and wax, they were forged of steel.
What date does Hyperia open?
Hyperia – the UK's tallest and fastest rollercoater is set to open in 2024, Thorpe Park Resort haven't confirmed an exact opening date (just yet).
A World's First Inversion
Hyperia will offer high speed thrills and plenty of airtime whilst also boasting three inversions including a dive loop, an Immelmann (where the coaster climbs a hill, performs a half-loop, and then twists 180 degrees to level out in the opposite direction) and a unique one-of-a-kind inversion that sends riders upside down as they come out of an outerbanked turn.
This inversion is said to be special in that it's never been done on a rollercoaster before and is so new that it doesn't even have an official name yet.
Fast, inclined Chain Lifthill
Hyperia features a fast, inclined Chain Lifthill that offers riders a steady, yet fast climb to the top. This will add to the drama of the ride with tension building as you head towards the summit 236 foot in the air. From this vantage point, you will get a birds eye view of all of the parks other roller coasters below.
Splashdown
As Hyperia heads towards the lake it will feature a thrilling splashdown effect.
Top 10 Listings
Hyperia is featured in a number of our Top 10 listings.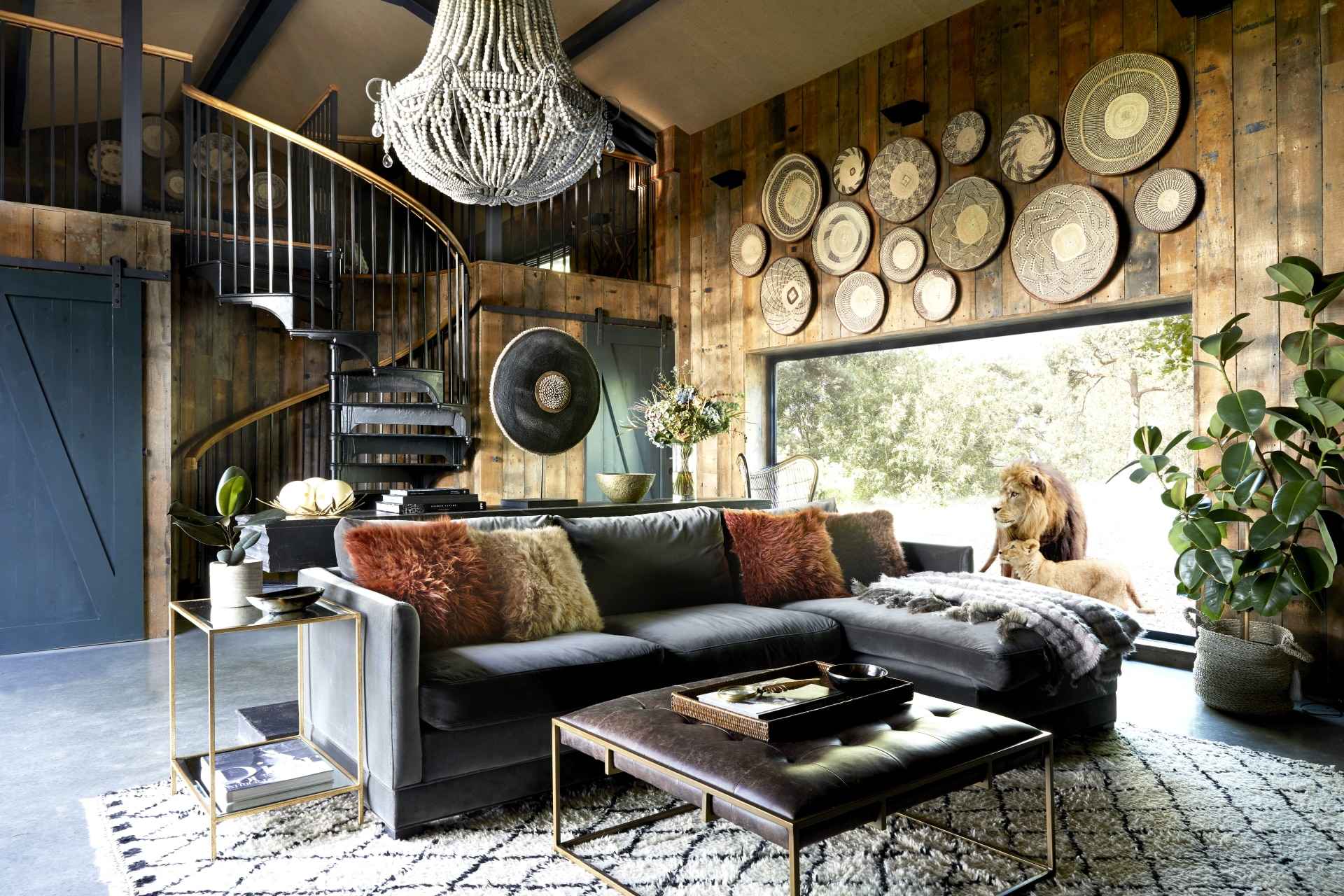 View All Top 10 Listings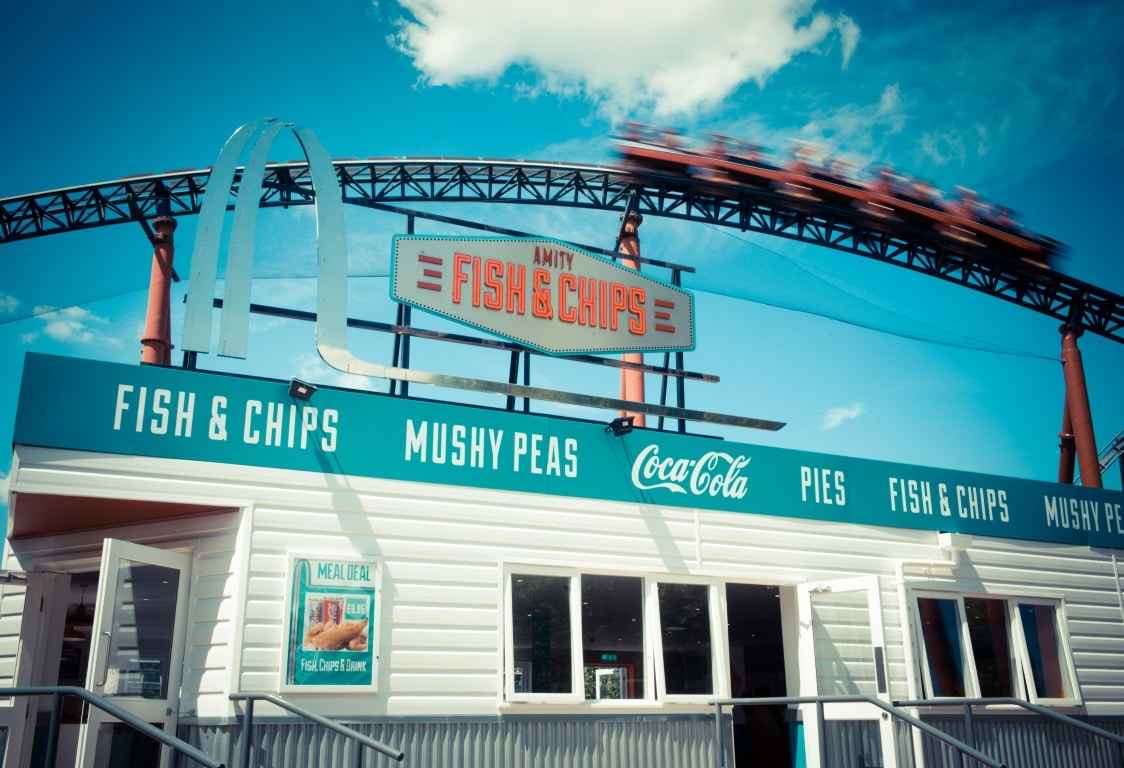 Fastest Roller Coasters in the UK 5/5 (11)
Fastest Roller Coasters in the UK
5/5
(11)
UK Rollercoasters with the most Inversions
UK Rollercoasters with the most Inversions
Tallest Roller Coasters in the UK
Tallest Roller Coasters in the UK
Flamingo Land Secrets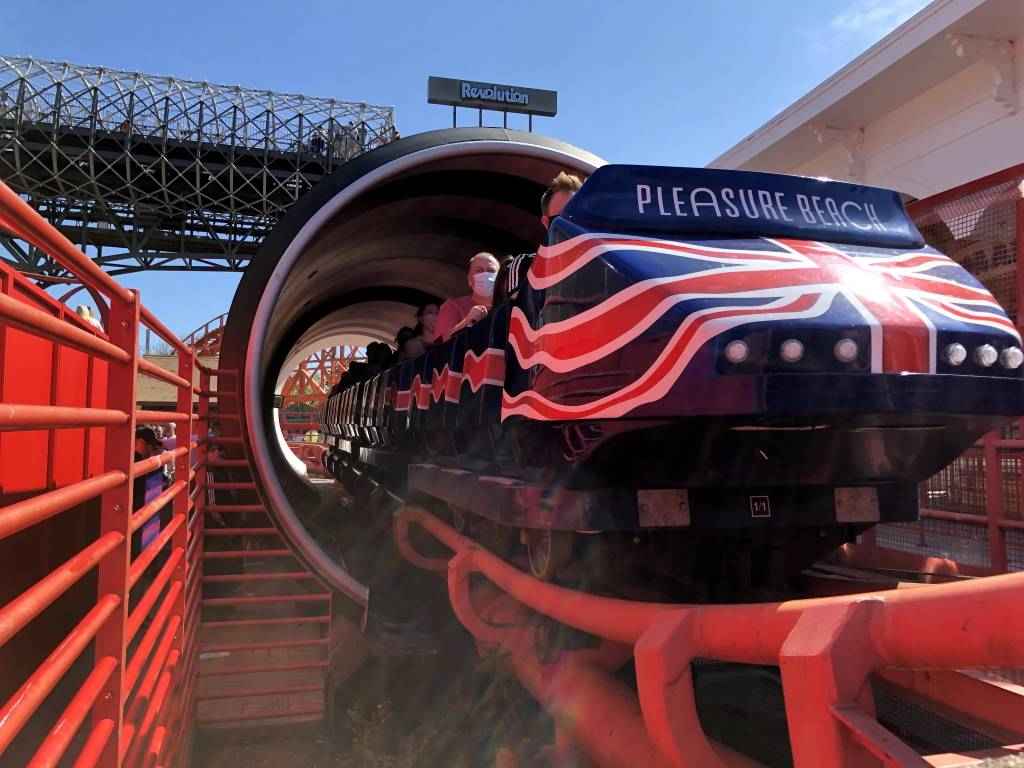 Longest Roller Coasters in the UK
Longest Roller Coasters in the UK
Thorpe Park Rides and Attractions
Experience over 30 thrill rides, family attractions and unique events on a day trip or short break at Thorpe Park, one of the UK's best theme parks.
UK Roller Coaster Rides
Click Here to view and compare stats on all roller coasters here in the UK.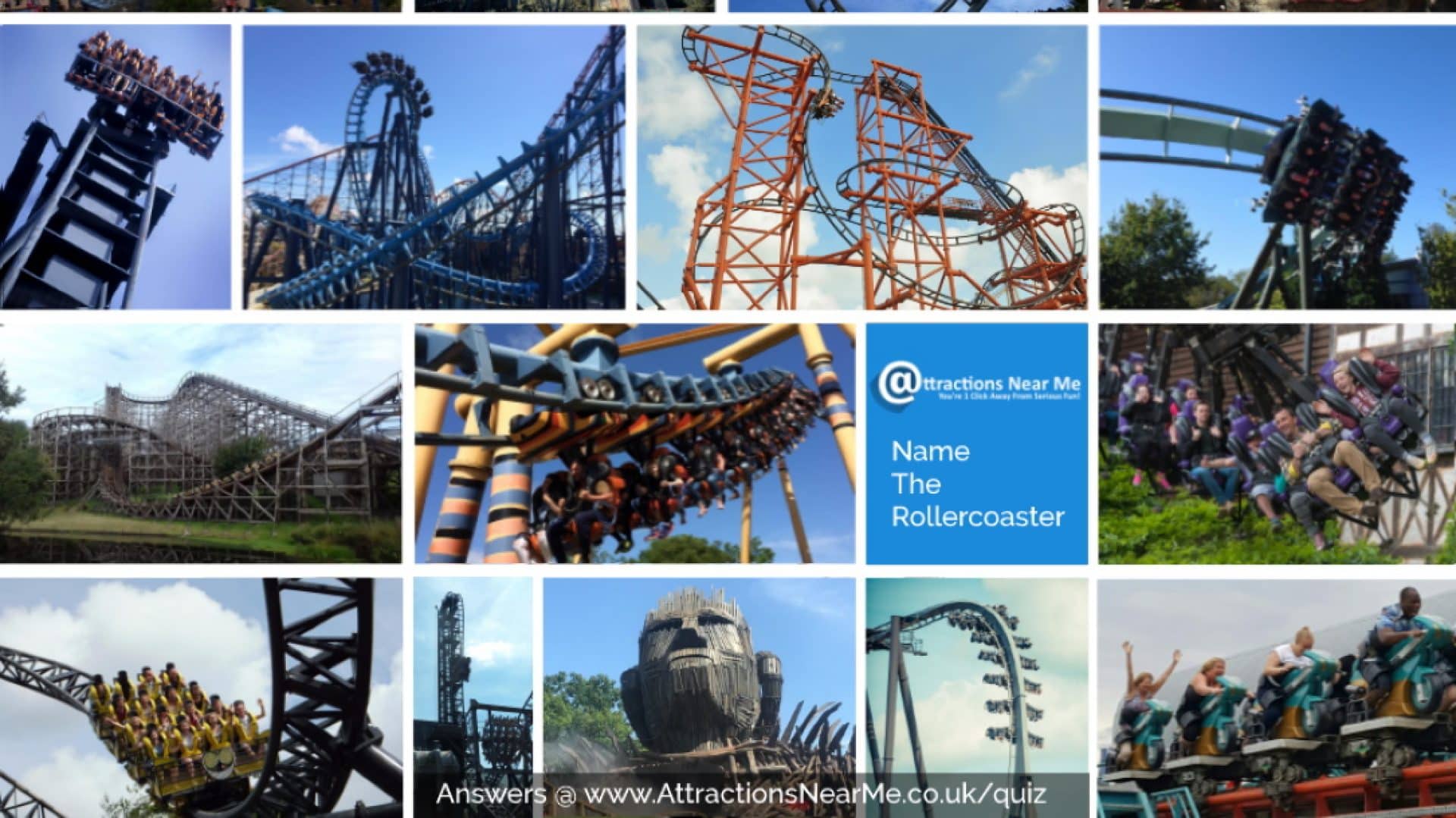 UK Roller Coasters
Roller Coaster Quiz
Thorpe Park Roller Coasters
Thorpe Park offers a number of roller coasters, ranging from the family-friendly Flying Fish to the 205ft tall Stealth which features the fastest acceleration of any roller coaster in Europe.
Colossus was the World's first ten looping roller coaster and was the park's first major attraction. The record held by Colossus has now been beaten by The Smiler at Alton Towers with 14 inversions.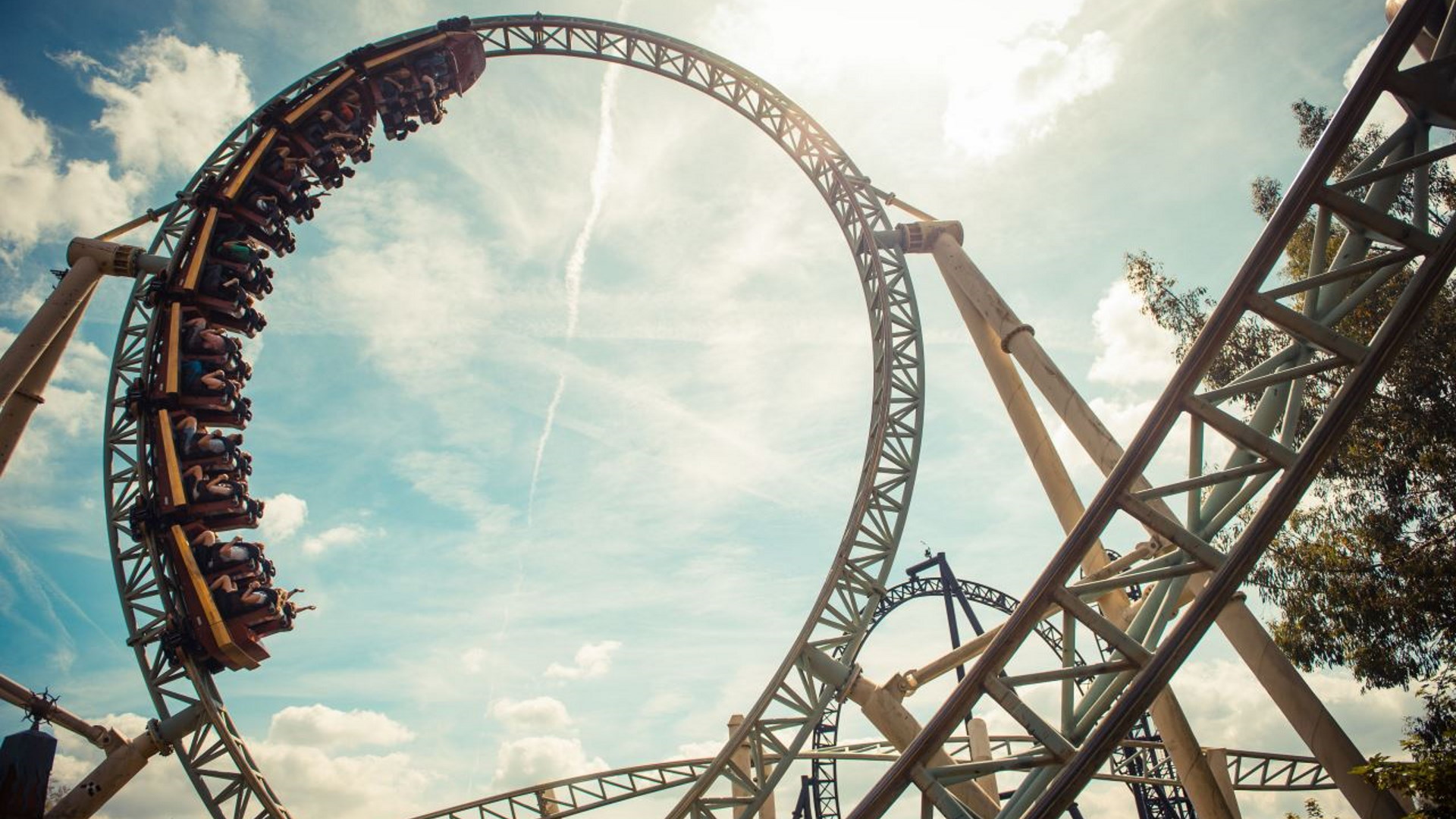 An indoor junior roller coaster named X once held the record for the World's first, theatre roller coaster in the dark. This ride has now been rethemed as The Walking Dead, a horror-themed roller coaster that mixes the theatrics of a Halloween style scare attraction with the practical effects of a traditional ghost train.
Nemesis Inferno is themed around the eruption of a volcano and is the sequel ride to Nemesis at sister park Alton Towers.
Stealth is an Intamin launch coaster themed around 1950s drag racing. The ride accelerates from 0 – 80 mph in 1.8 seconds, sending its riders 205ft into the air. Stealth has the fastest acceleration of any roller coaster in Europe and is the tallest launched coaster in the UK.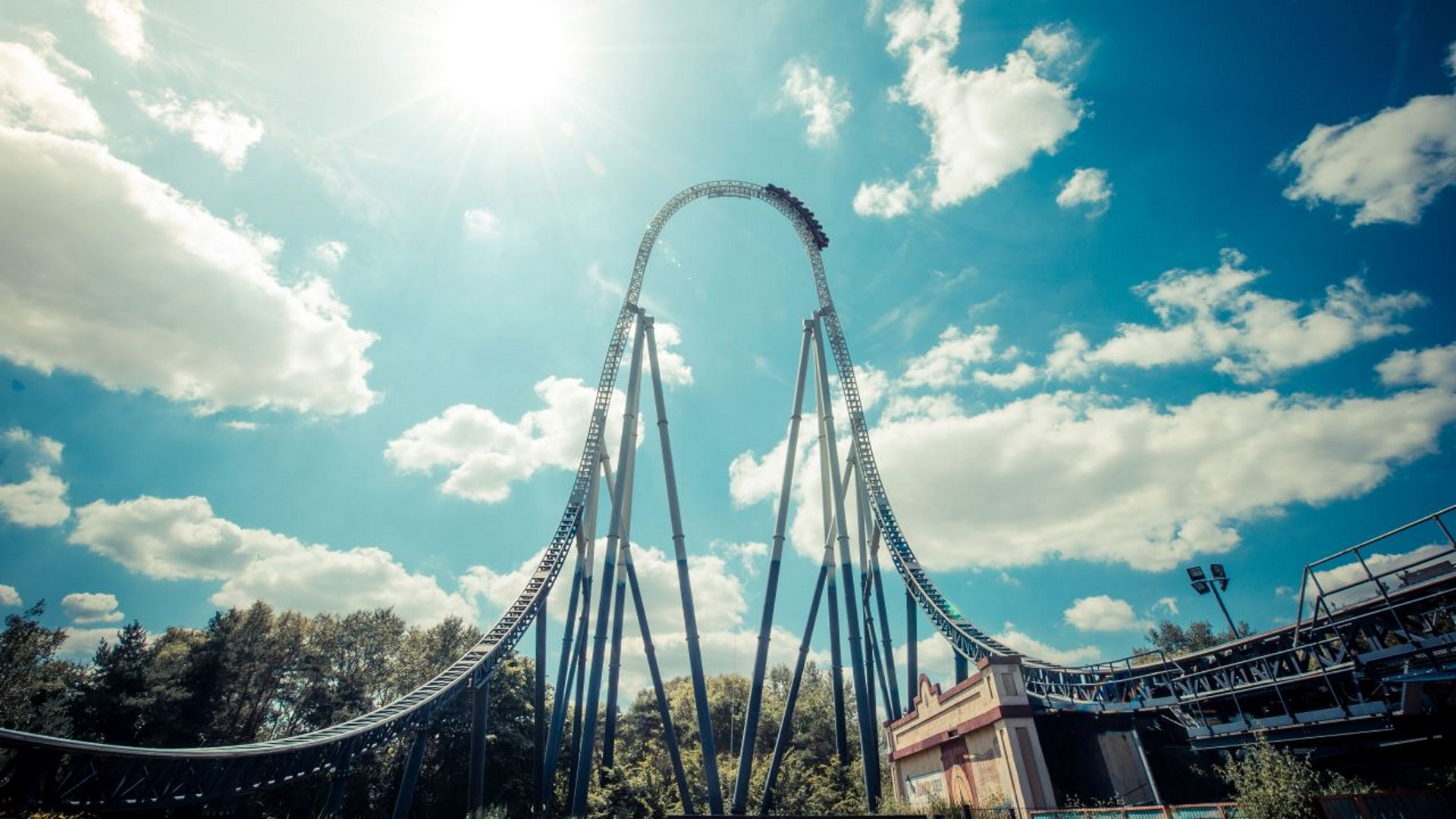 Themed around the SAW horror movie franchise, SAW – The Ride is dubbed as the world's scariest ride. It features a drop of 100 degrees and set pieces, including rotating saw blades, to accentuate the theme.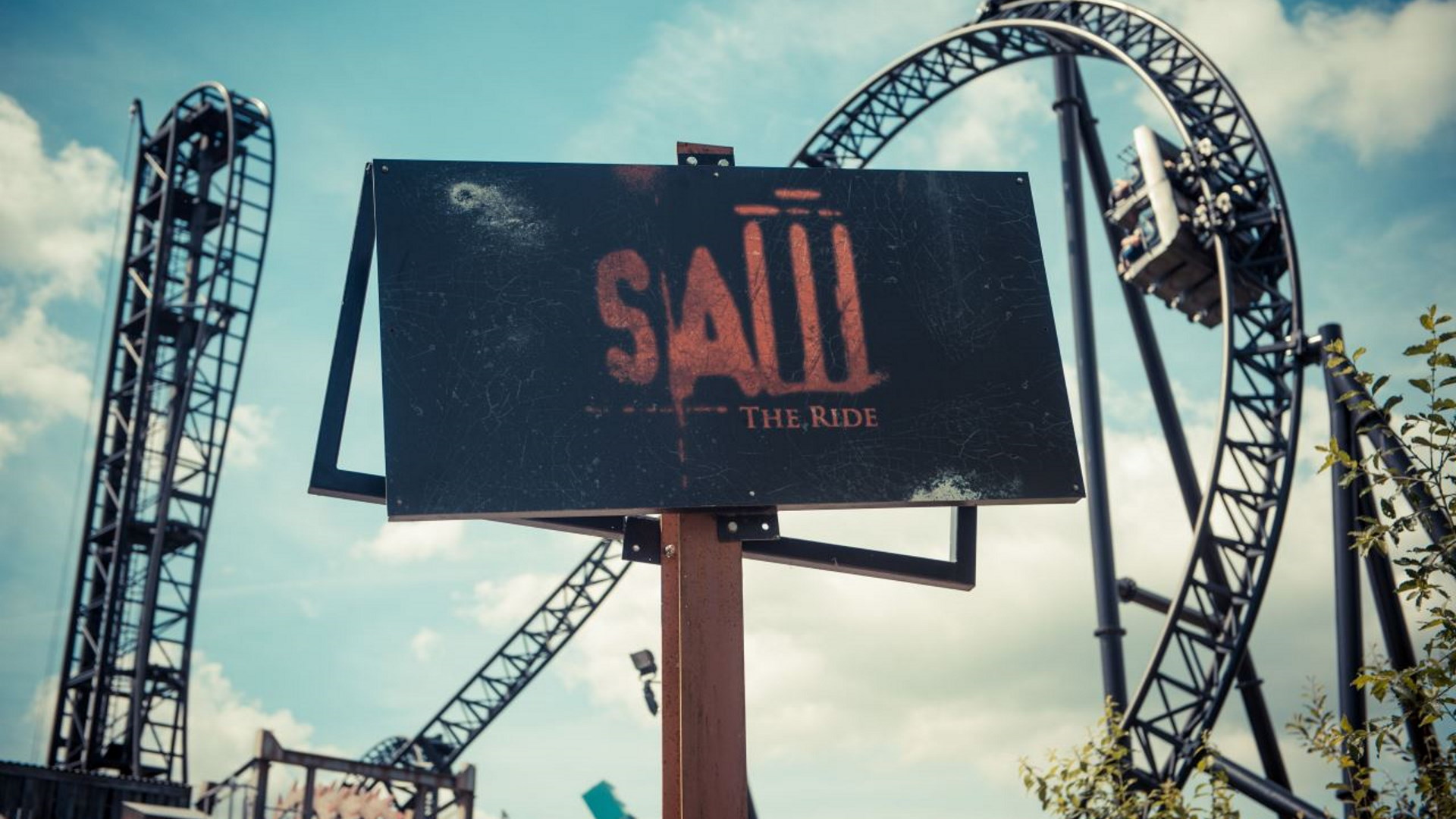 Featuring an inverted drop, the final roller coaster in the park at the time of writing is The Swarm. This ride is the UK's first winged roller coaster, meaning that the seats are positioned beyond the width of the roller coaster track. It has a total of 5 inversions and is 127 feet tall.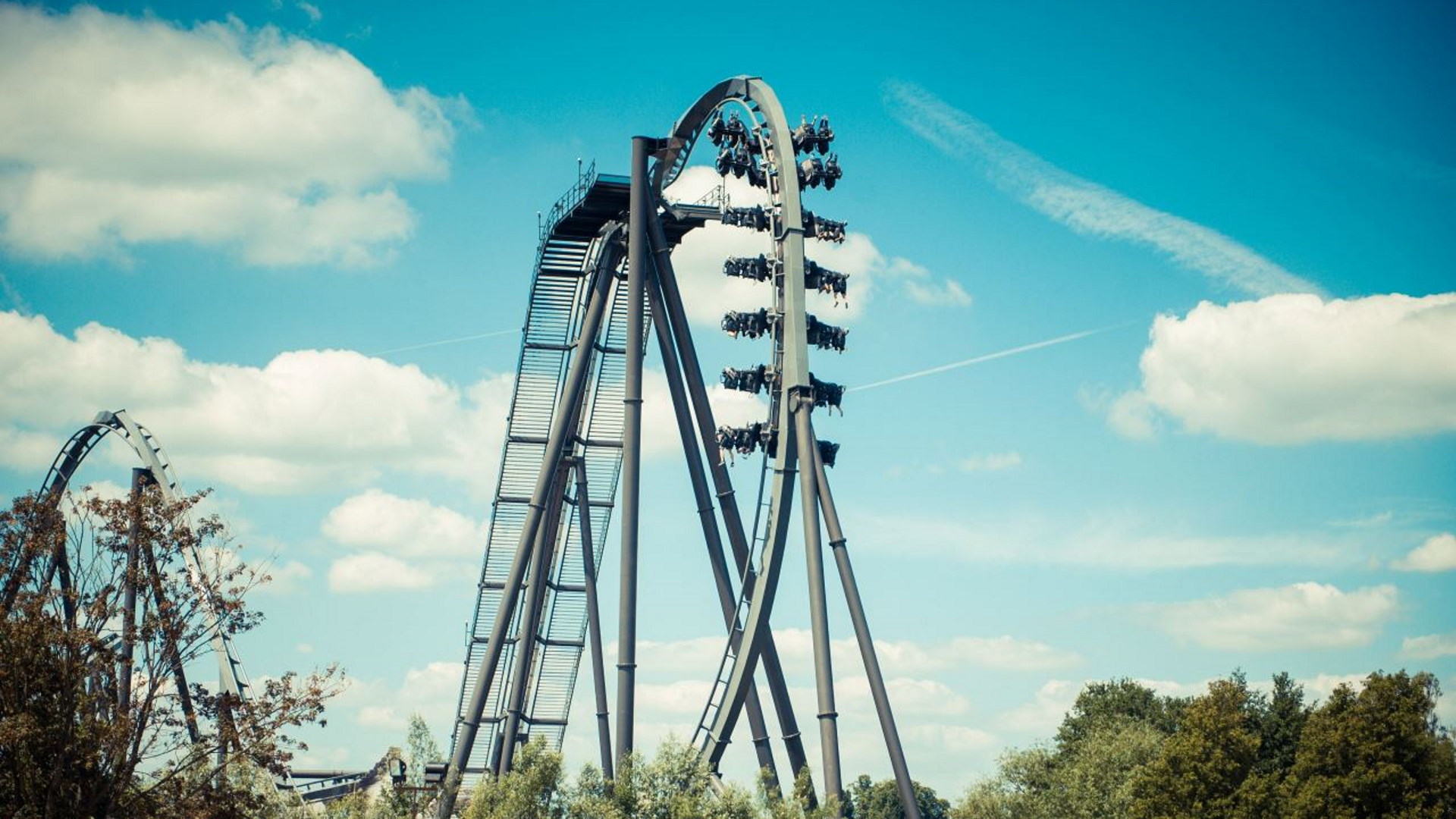 Thorpe Park Offers
Thorpe Park Resort frequently offers discounted short breaks and some great deals on Theme Park Tickets. View our webpage listing of all Thorpe Park Offers.
Website Links
Attractions Near Me – Thorpe Park Resort
Thorpe Park Resort Official Website
Thorpe Park Resort Park Map
Thorpe Park Resort Ride Height Restrictions
Food and Drink
Whatever your tastes, there is something to suit every palette from simple pizza and pasta to oriental and Mexican dishes at Thorpe Park Resort.
Thorpe Park Resort Hotel
The Shark Hotel is situated within the Thorpe Park site, a short stroll away from the roller coasters. It makes an ideal base for thrill-seekers keen to get exclusive, early morning access to the rides. The hotel sits on the banks of a serene lake and it is surprisingly easy to forget that you are just metres from some of the UK's largest roller coasters. The hotel is close enough to the park to instil excitement, yet also offers a tranquil and secluded escape.
The on-site hotel often has some great package offers available including tickets to Thorpe Park, visit Thorpe Breaks for details.
Travelling to Thorpe Park
Thorpe Park is located 20 miles from Central London, with plenty of transport links between Junctions 11 and 13 of the M25. There are a number of ways you can get to the attraction. There is also lots of accommodation available nearby.
Travelling by Train
Regular South West Trains run from Waterloo direct to Staines, which is the recommended railway station for travelling to Thorpe Park Resort.
Approximately 5 trains run per hour to and from London Waterloo, with a journey time of between 30 to 50 minutes. Staines can also be reached directly via other mainline stations. Search for your train tickets using Raileasy.
Nearby Accommodation
There are lots of places to stay in the vicinity of Thorpe Park. The on-site hotel often has some great package offers available including tickets to Thorpe Park, visit Thorpe Breaks for details.
If you only planning on visiting the park for one day and would like to explore some of the other attractions in the area then take a look at the self-catering cottages near Thorpe Park available from Snaptrip.
Attractions Near Me Offers
For the best deals and Discount Days Out visit our Offers page Attractions Near Me
Also,like our Facebook page for notification of any new offers Facebook.com/AttractionsNearMe
Hyperia
was last modified:
November 4th, 2023
by
Dan
Theme Park
Located in Surrey near London, Thorpe Park boasts some of Europe's most extreme rides. The park is mainly geared towards teenagers due to the vast majority of signature attractions being roller coasters and thrill rides. Thorpe Park Rides and Attractions Experience over 30 thrill rides, family attractions and unique events on a day trip or short break at Thorpe
Read more…
Roller Coasters Nearby
Saw – The Ride is located at Thorpe Park in Surrey. Themed to the Saw film franchise, it is the world's first horror movie roller coaster, featuring several references to the movies. Guests experience a 'beyond vertical' drop of 100 degrees from a height of 100ft, this was the steepest roller coaster drop in the world when the ride first
Read more…