The Green Dragon is located at Greenwood Family Park in North Wales. Constructed in early 2004, the Green Dragon utilises people power and is the only rollercoaster of its kind in the world, combining a traditional roller coaster with funicular technology that was developed and used 200 years ago in the slate quarries of North Wales. The Green Dragon roller coasters Welsh name is Y Ddraigg Werdd.
The Green Dragon at Greenwood Family Park
The Green Dragon's unique status attracts coaster fans from across Europe and beyond. A spokesman for WGH Transportation, who designed and built the ride, said the only limit to this type of ride was the height of the hill passengers were prepared to walk up. Passengers going down in the passenger car use their weight to bring the train to the top, so the ride is very efficient in energy terms. Over a year of operation, the ride should generate more power than it uses.
Green Dragon Statistics
Click the Compare Button below to compare the statistics of up to 5 roller coasters. Click Here to see a listing of all UK Roller Coasters available for comparison.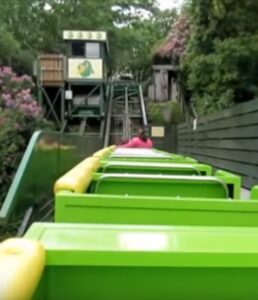 Top Speed – 40km/h 25mph
Original Cost – £500k
Est Cost Today – £1m
Length – 820ft 250m
Height – Unknown
Manufacturer – WGH Transportation
Type – Steel
Lift/Launch – People Powered
Inversions – 0
G-Force – Unknown
Trains – 1
Passengers per Train – 20
Ride Duration – 48s
Theme Park – Greenwood Family Park
Year Opened – 2004
The Worlds only People Powered Roller Coaster
The Green Dragon works by using two parallel rail tracks with the funicular car connected to the roller coaster train by a cable. Initially, passengers climb a hill and board the funicular car which then descends, hauling the rollercoaster to the top of the hill. Passengers then walk back up the hill to board the roller coaster itself. The Roller Coaster train makes its way around the track using gravity and when it reaches the end the next set of passengers board the funicular repeating the process.
Stephen Bristow, who is managing director of Greenwood Forest Park, describes it as a "pink knuckle ride".
"It is for the younger family markets – it won't make you ill, it doesn't make you dizzy, but it is certainly fast enough to give you a very exciting ride."
Since building the Green Dragon roller coaster in 2004 Greenwood Family Park has continued to expand and develop over the years, introducing innovative children's play whilst always keeping their carbon footprint low.
How the Green Dragon Roller Coaster Works
UK Roller Coaster Rides
If you enjoyed reading about The Green Dragon at Greenwood Family Park, you may also be interested in these other Roller Coasters located at Theme Parks across the UK.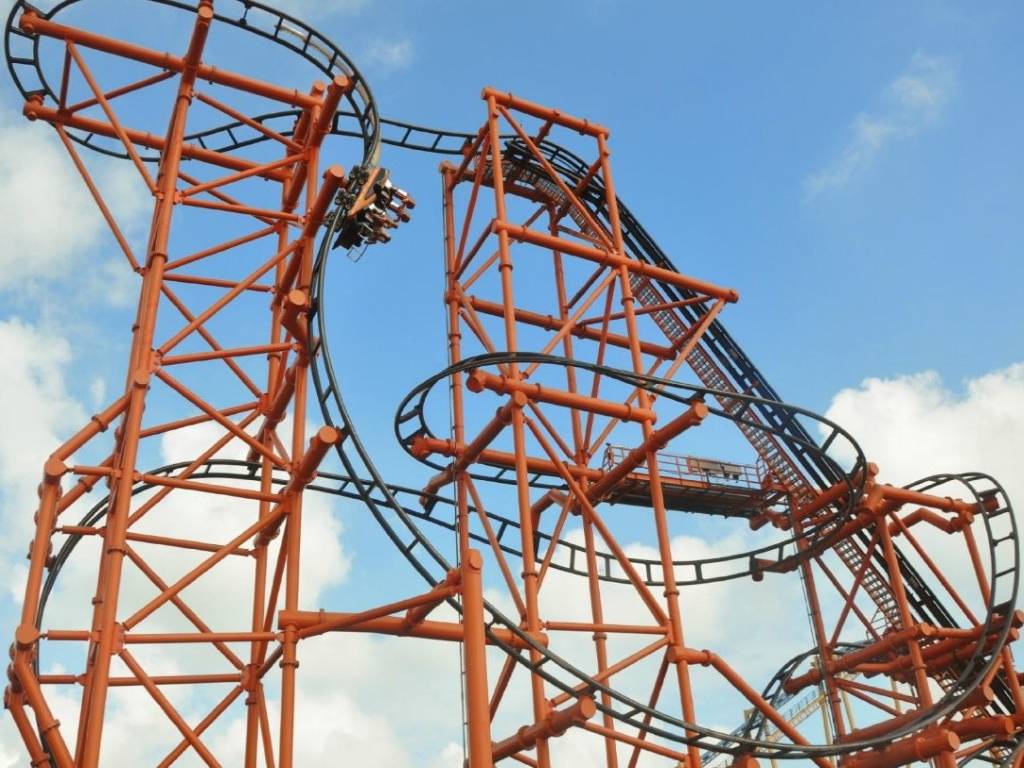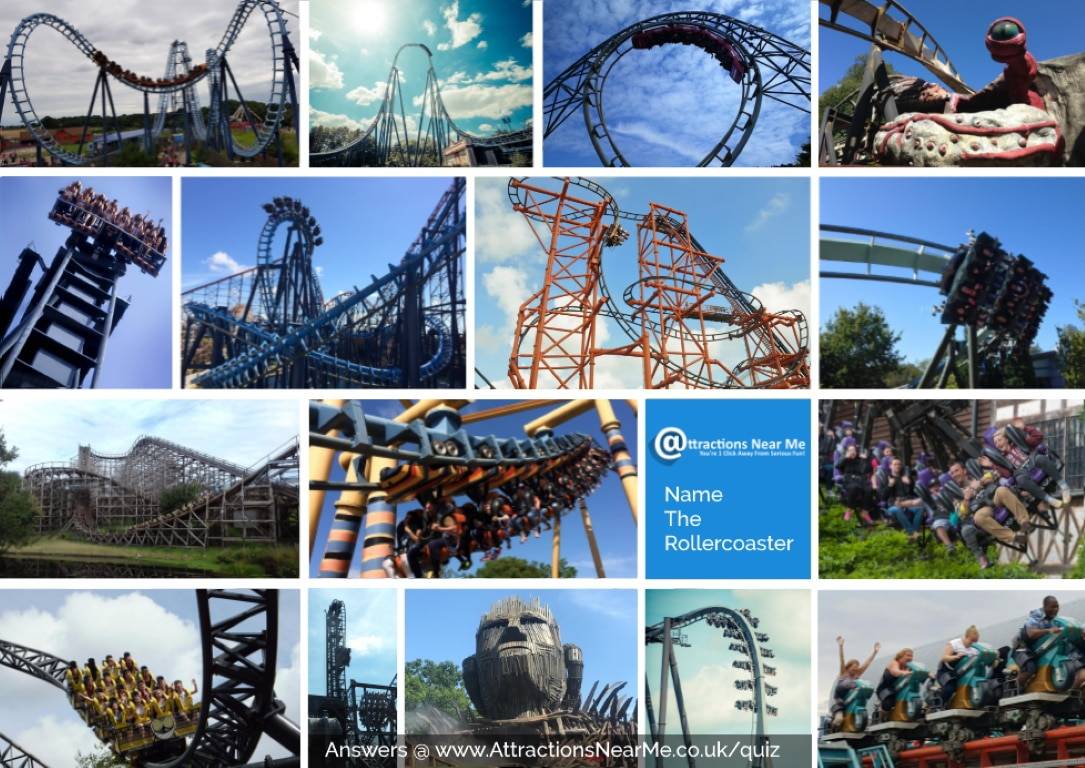 Attractions Near Me Offers
View More Discount Days Out at Attractions Near Me
Also, like our Facebook page for notification of any new offers Facebook.com/AttractionsNearMe
Green Dragon
was last modified:
November 25th, 2023
by
Dan
Theme Park
GreenWood Family Park (Gelli Gyffwrdd) is nestled beneath the treetops at the foothills of Snowdonia National Park. Consistently voted Best Family Attraction in North Wales, days out don't get much better than this! Dotted amongst a forest clearing within 27 magical acres, GreenWood Family Park remains a well-kept secret full of family fun and woodland discovery. It's the very definition
Read more…
Roller Coasters Nearby
Manufacturer:
Wiegand Sports GmbH
The Fforest Coaster is located at Zip World in North Wales Conwy Valley. The thrill ride, which is set in 120 acres of forest is based on the traditional toboggan but runs on rails offering riders an exhilarating all year, all-weather adventure. Fforest Coaster at Zip World Opened in May 2017, the Fforest Coaster at Zip World in Betws-y-Coed,
Read more…