Be inspired by breathtaking locations, and make your Short Break even more magical when you stay in one of the amazing places listed below. Discover somewhere extraordinary with our top 10 cool places to stay here in the UK.
Top 10 Amazing Places to Stay
View and book the most unique and unusual places to stay in the UK, ranging from the UK's best family-friendly hotels to Treehouses, Windmills, Safari Lodges and much more…
---
1- Stay in a Treehouse
If you are looking for a truly unique holiday, then how about staying in a treehouse?
The number of locations offering treehouse accommodation has increased dramatically in recent years with rentals, ranging from luxury treehouses to woodland abodes with rustic charm. Choose from treehouses to accommodate the entire family, dog-friendly treehouses or even stay in a treehouse with a hot tub.
The Old Oak at Coleman's Farm is a magical treehouse in Essex where a fabulous oak tree is literally part of the furniture.
In recent years, a number of UK hotels have added treehouse accommodation to their rooms and suites.
Ramside Hall in Durham has added beautiful luxury treehouses featuring full-height windows which allow natural light to flood in, and a wraparound balcony with sunken hot tubs adds the ultimate in luxury to these stunning accommodations.
Chewton Glen Hotel in the New Forest is a traditional country house hotel with a set of contemporary treehouse suites located within its grounds. Here children can run and squeal without censure. The kids' club is impressive, children are taken outside for wholesome activities like nature scavenger hunts, as well as playing with the treasure trove of toys (and technology) inside.
Alton Towers Luxury Treehouses
How about adding some extra magic to your trip to Alton Towers Resort with a stay in one of their luxury treehouses in the Enchanted Village.
Click Here to view the luxury treehouses at Alton Towers Resort.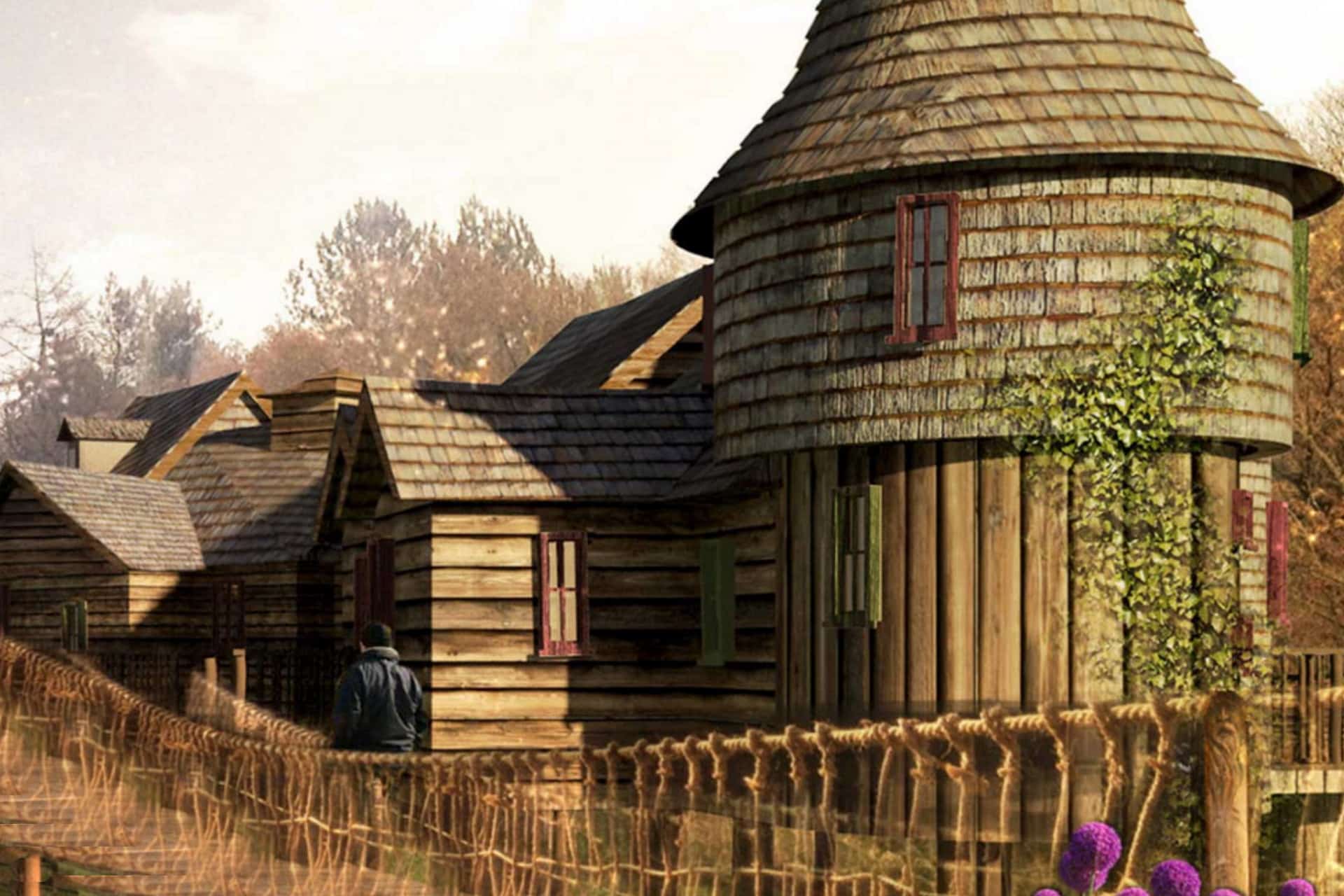 ---
2 – Stay in a Safari Lodge
West Midland Safari Park has combined luxury accommodation with an unforgettable wildlife experience. Their exclusive Safari Lodges have been designed to give you an up-close and immersive overnight wildlife experience like no other. Short breaks at the Safari Lodges include dinner, breakfast, spectacular views of the animals and admission to the Safari Park and its attractions.
Click Here to learn more about the Safari Lodges at West Midland Safari Park.
Offering a similar setup to West Midland Safari Park is Port Lympne Hotel Reserve in Kent. Their award-winning short breaks offer a number of amazing ways to stay, ranging from glamping to a luxurious 4* hotel, or a Treehouse stay.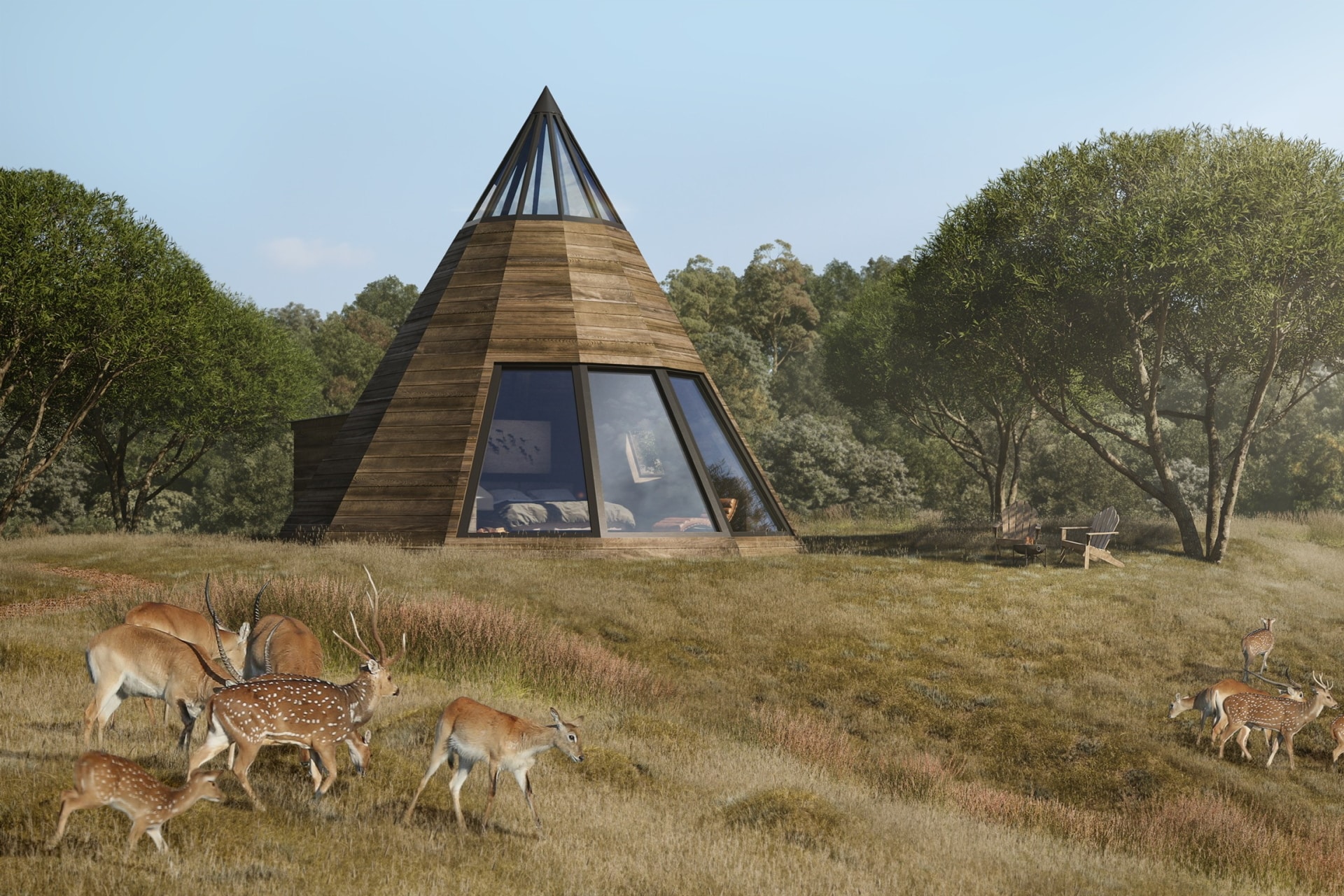 Set in a unique coastal location, with amazing views, and surrounded by wildlife, they offer short breaks that you'll never forget. What's more, all profits from the short breaks go back into the conservation work of their charity. So you can enjoy your stay, knowing that you are directly helping their conservation work. Click Here to learn more.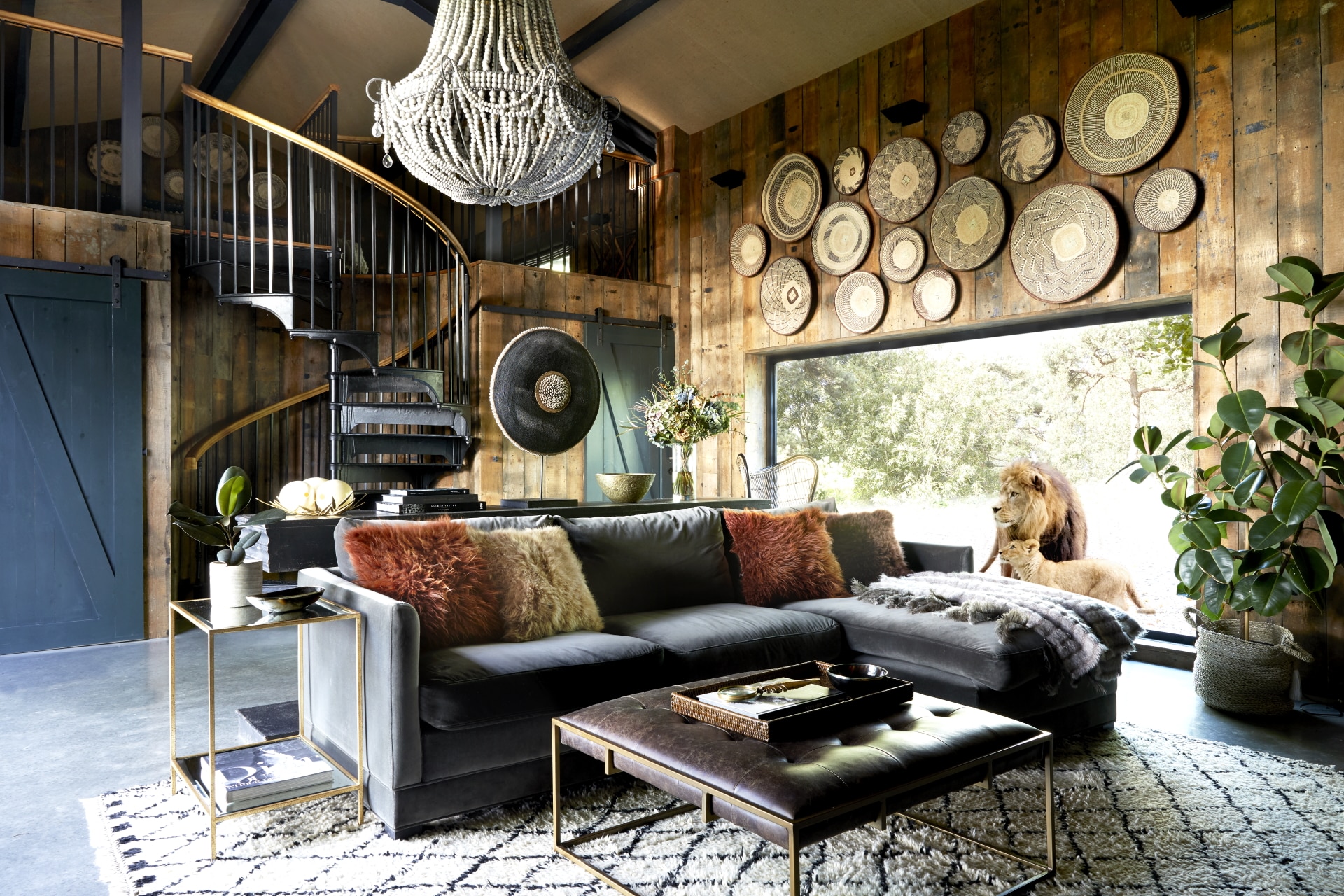 Chessington World of Adventures
A more budget-friendly alternative to a Safari Lodge is to stay in a room with a Wanyama View at Chessington World of Adventures Resort in Surrey. Enjoy watching flamingos, giraffes, ostrich, Nile lechwe, white rhino, Grevy's zebra, scimitar-horned oryx and sitatungas in the 22-acre African-themed Wanyama Reserve.
Click Here to learn more about the accommodation on offer at Chessington World of Adventures Resort.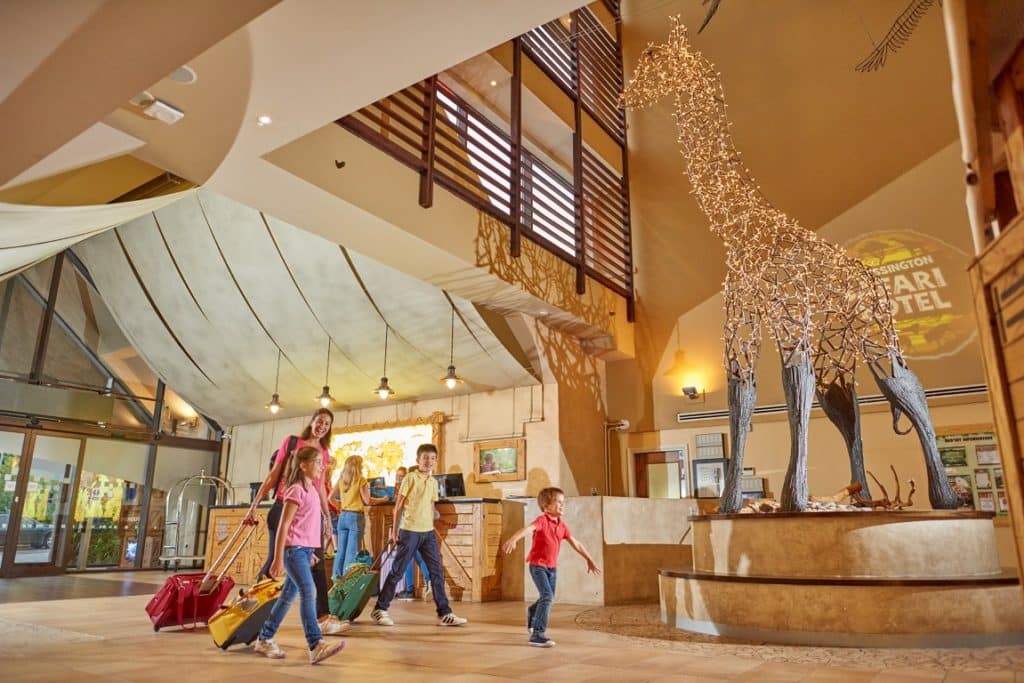 Sleep Alongside the Sharks
When all the daytime staff have gone home for the night, and most of the lights are switched off, you can come and see what the critters and creatures get up to when they think no one is watching. With the family sleepover experience at The Deep in Hull, you'll have the opportunity to spend the night sleeping alongside amazing marine life including magnificent sharks and stingrays, a pair of Loggerhead sea turtles, mesmerising jellyfish and hundreds of tropical fish. Click Here for more details.
Stay in a Stable
Enjoy a stay in a sprawling 60-acre, 17th-century manor in the beautiful Norfolk countryside. The stunning location is just the backdrop to an amazing experience because on this lovely farm, they keep a whole host of amazing animals and they're all beloved pets, yearning for some snuggles with their human guests. Now comes the best bit – in the farm's stable lives a miniature horse named Basil, and the guest room is actually adjoined to the stable. So, whilst you're snuggling down under the duvet, Basil the miniature horse will be just feet from you getting comfy in the hay. Click Here to find out more.
---
3 – Stay in a Lighthouse
Lighthouses are iconic buildings dotted along our coast, with beautiful panoramic views they offer a truly unique trip away. Whether you stay in the lighthouse itself or the accompanying lighthouse keeper's cottage, you are guaranteed an unforgettable stay.
Click Here to view Lighthouse accommodation from Rural Retreats.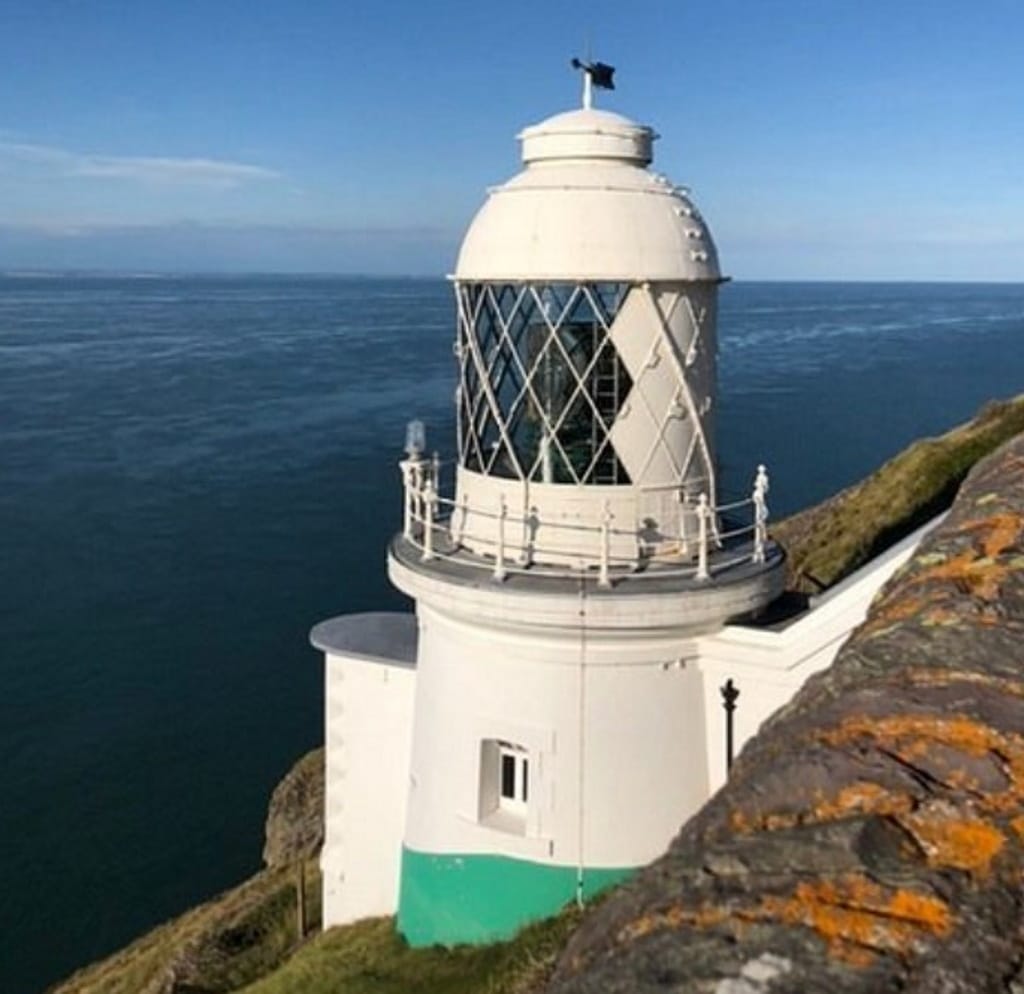 Stunning 360-degree sea views
Belle Tout Lighthouse at Beachy Head offers stunning 360-degree panoramic sea views towards the Seven Sisters in one direction and Beachy Head lighthouse in the other. In 1999, the entire Grade II listed building was moved in one piece to prevent it from succumbing to coastal erosion.
On the North East Coast just outside Whitby and close to the North Yorkshire Moors lies Vanguard lighthouse. Alongside the lighthouse are two-holiday cottages, Galatea and Vanguard, both offering amazing sea views.
Wolf Rock in Cornwall features a Clifftop Cornish cottage with a stone spiral staircase and a private observation tower looking out to sea.
---
4 – Stay in a Movie Location
How about staying somewhere you've seen on screen? From The Secret Garden to Harry Potter, there are some fantastic movie locations that you can visit and stay here in the UK. Be inspired by breathtaking locations, retrace the footsteps of your favourite characters and discover the true stars of the screen.
The picturesque remains of Fountains Abbey are no stranger to big and small screens, having appeared as fan favourites in productions such as The History Boys (2006), Death Comes to Pemberley (2013) and Gunpowder (2017).
Located in the houses and gardens featured on screen, the National Trust holiday cottages offer the perfect base to explore these film locations.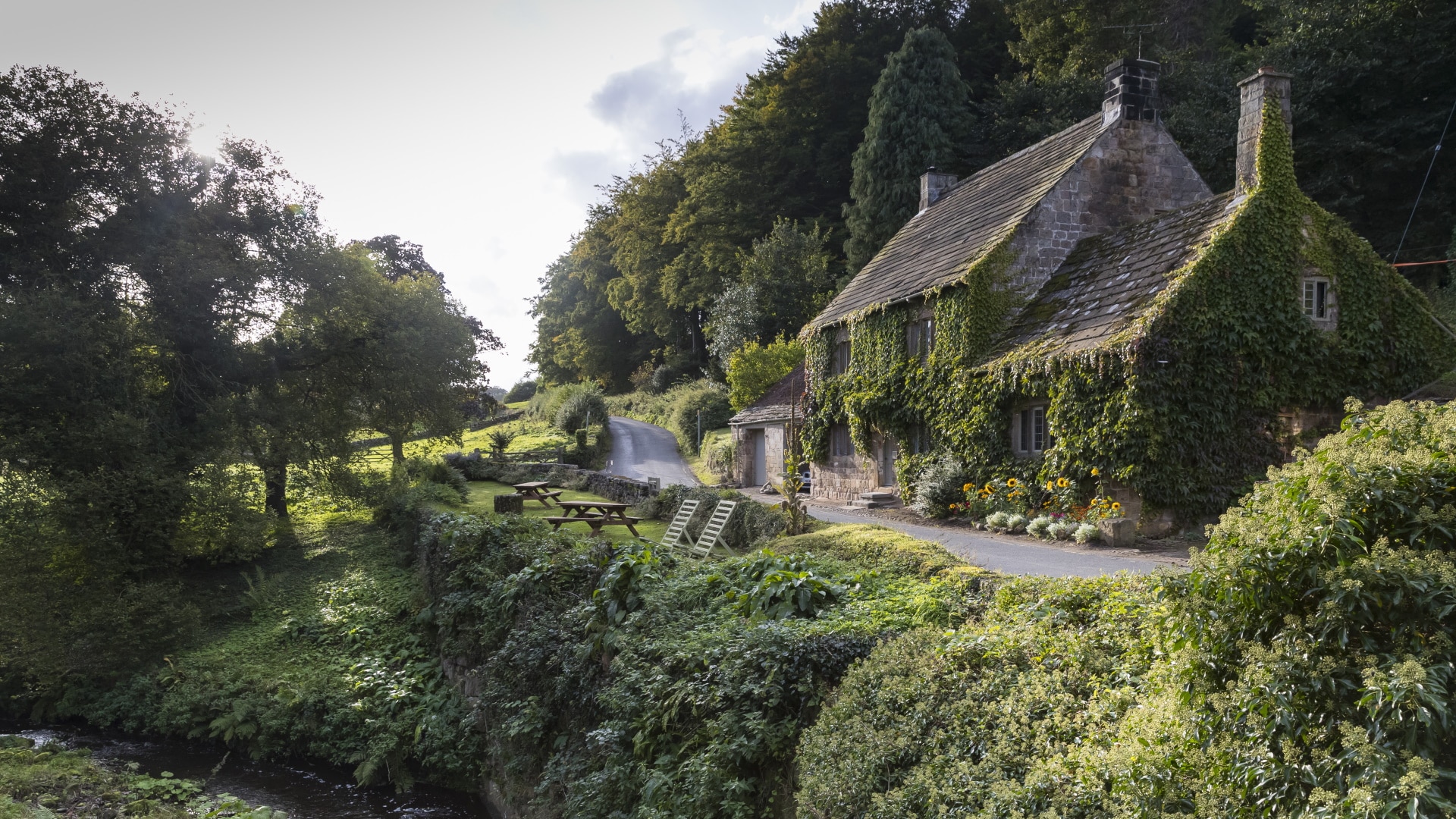 Just outside of Bath is a small quiet village called Lacock, one of the oldest villages in England. With its quaint cottages and historic streets, the Wiltshire village played a starring role in Downton Abbey's big-screen debut. Set in 1927, Church Street was transformed into a livestock market, with sheep, pigs and even a bull joining the cast. Stay in an attractive 15th-century cottage in the centre of Lacock village with National Trust Holidays. Click Here to learn more.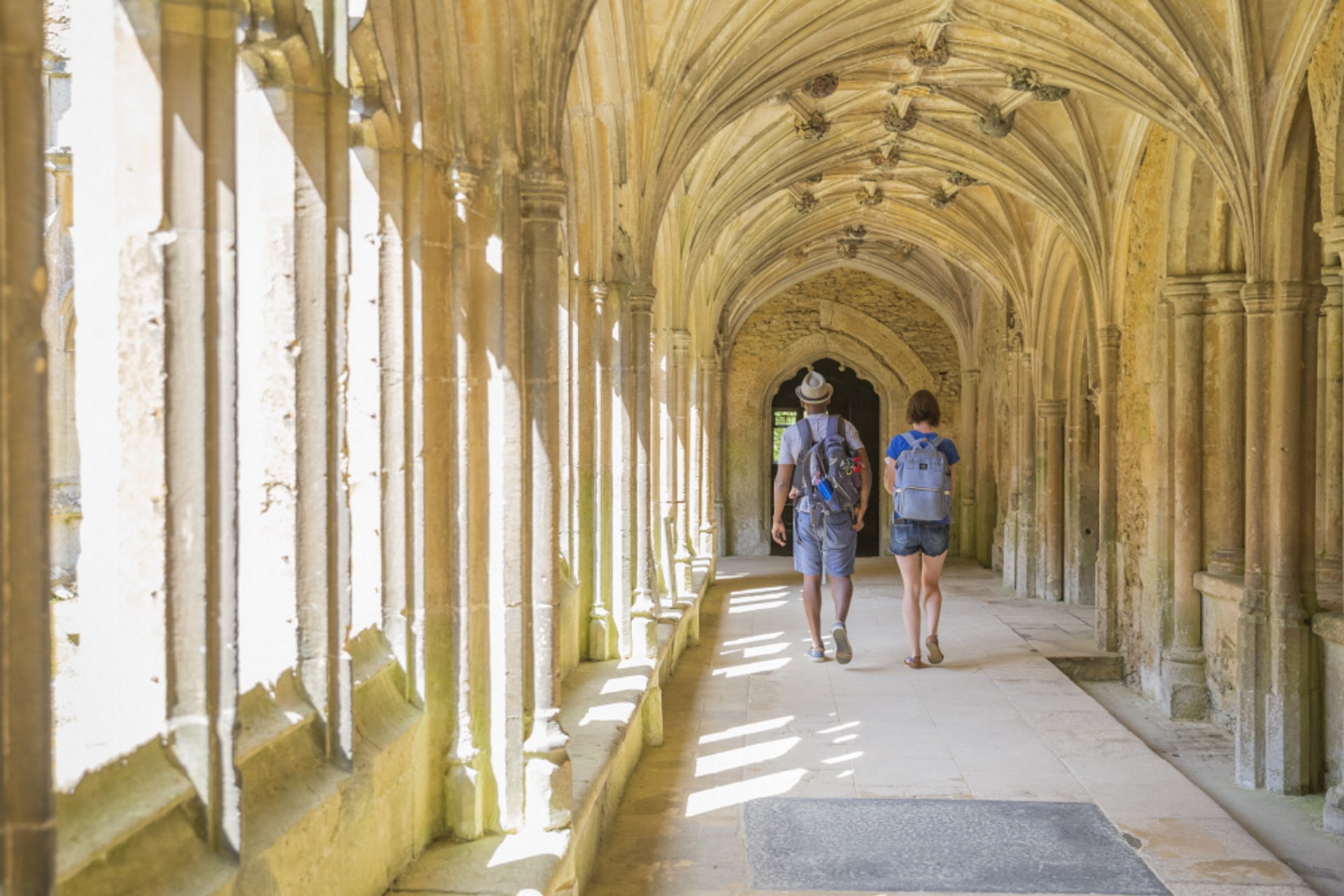 Cragside is a Victorian country house near the town of Rothbury in Northumberland, it was used as Lockwood Manor in the latest instalment of the Jurassic World films. Recognisable features include the house, iron bridge, and surrounding coniferous landscape. 2017 film The Current War was also filmed at the estate.
Cragside holds the title of being the first house in the world to be lit using hydroelectric power.
National Trust Holidays have a number of self-catering cottages within the grounds of Cragside, choose from Park Cottage and Garden Cottage, both of which sleep 6. Larger groups can stay at Rothley Lakehouse which sleeps 13.
Click Here to view our post on the top 10 UK Movie Locations.
---
5 – Hobbit-themed hideaway
The fact that there are a number of Hobbit-themed hideaways in the UK attests to their appeal.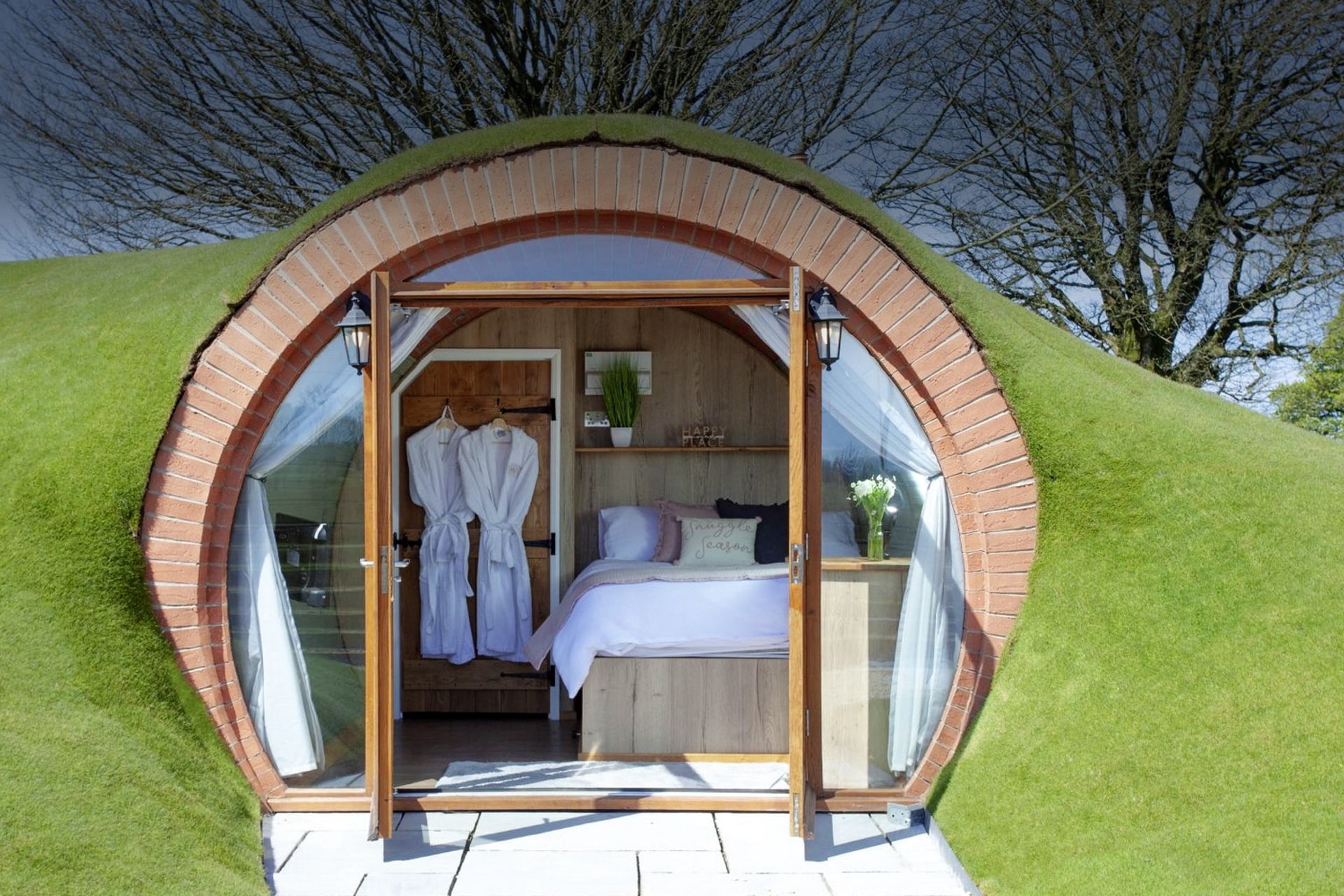 The amazing Wabbit Hobbit House in Somerset features curvy walls, a round door and grassy roof.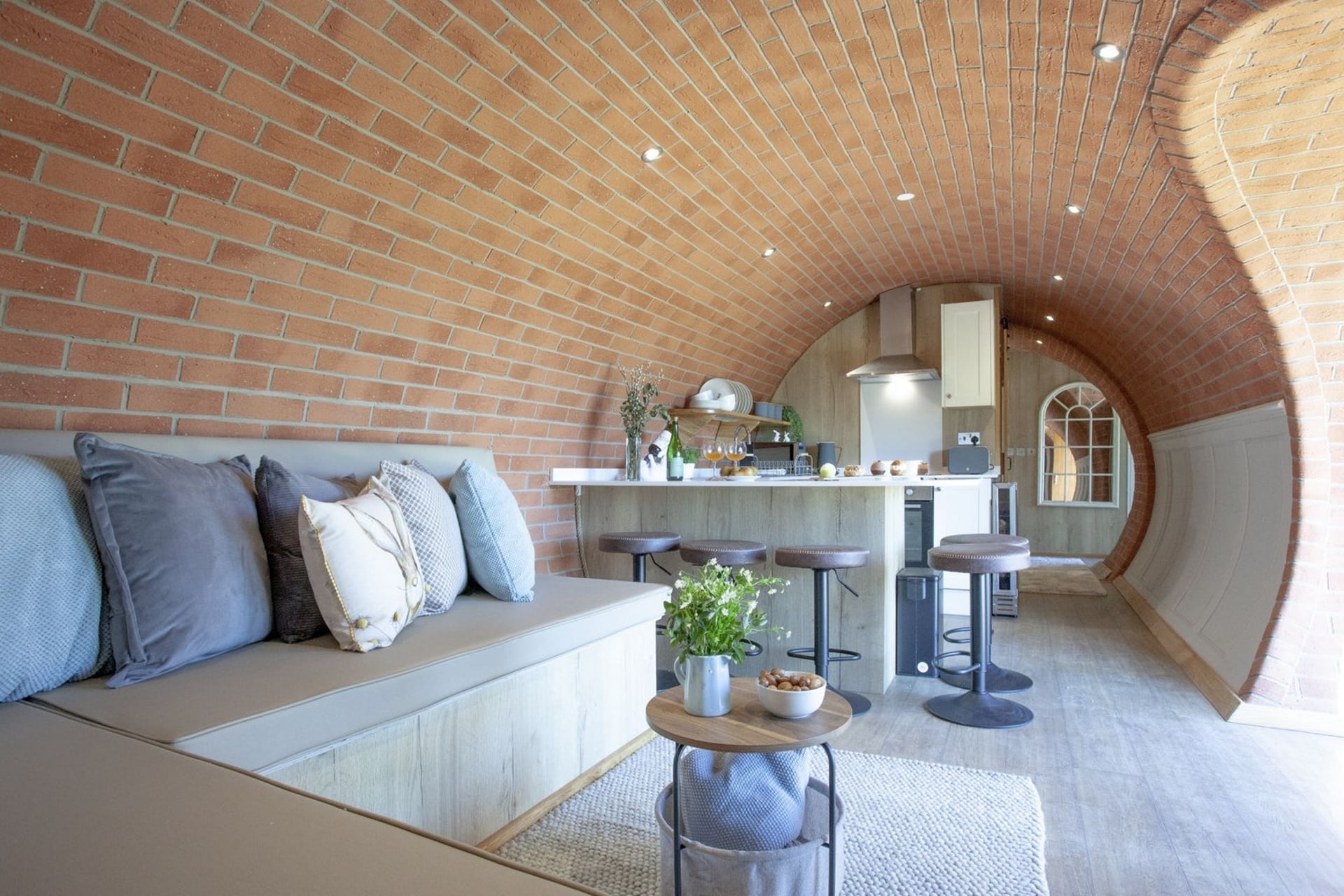 This quirky hobbit hole style accommodation sleeps up to 6 guests and also features its own private hot tub.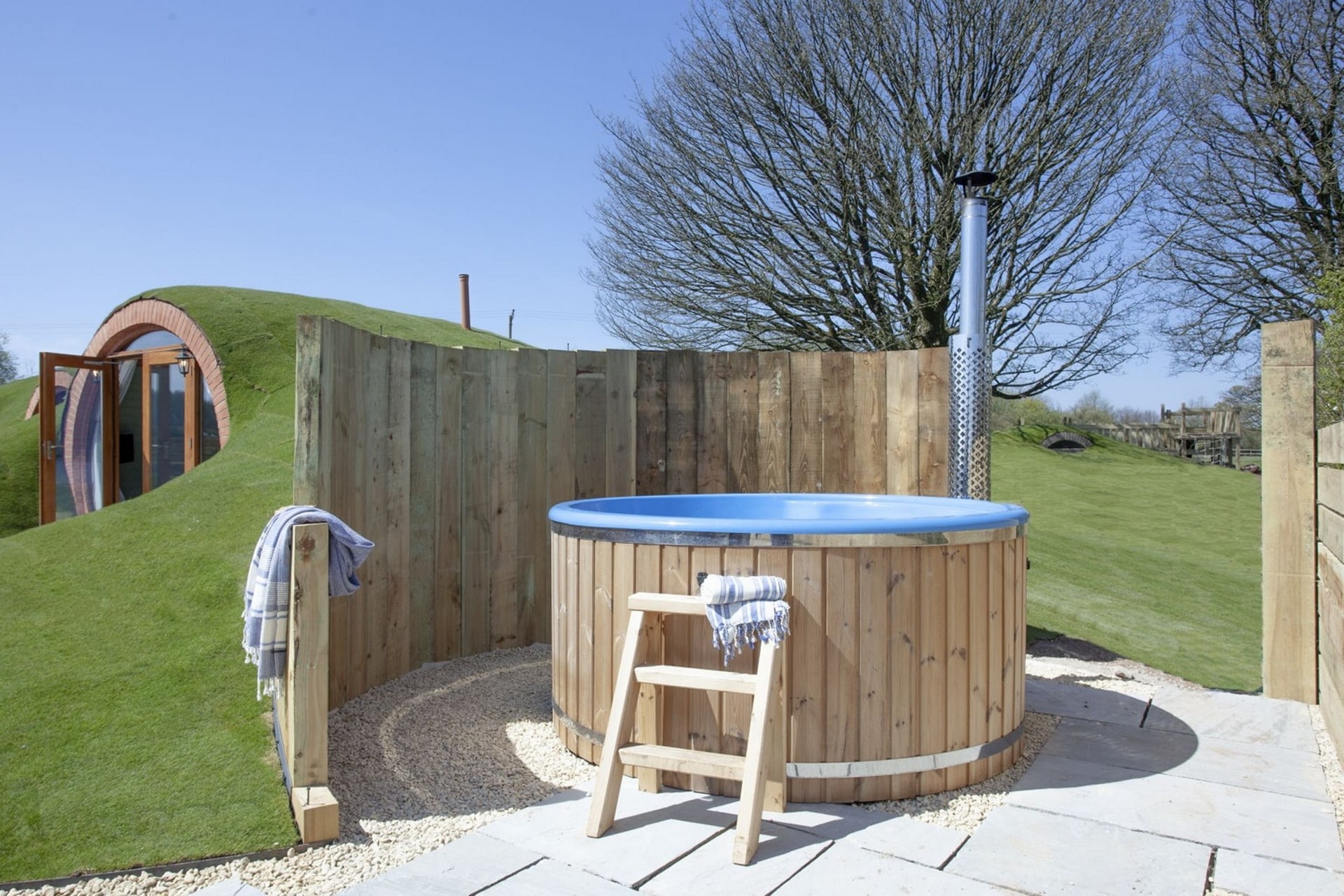 If you are looking for an adults-only getaway, then escape into Tolkien's fantasy world at Hobbit Howfs in Scotland.
If its a break for your family and your dog then the Hobbit Hideaway may be the ideal choice.
---
6 – Stay in a Castle
You feel like royalty when you stay at a splendid historic building, Coolstays and National Trust Holidays both offer a number of spectacular castles, towers and turrets from around the UK, perfect for unforgettable special occasions, luxurious hotel trips, or just a cosy night for two in front of a roaring fire.
Stay with a group of friends at Orchardleigh Castle at Frome, Somerset or enjoy character and luxury at an atmospheric folly in the heart of a Welsh national park when you stay at The Tower.
Dating back to 1380 is Shute Barton Manor House which features one of the largest fireplaces in England as well as many other original features. Whether you're banqueting in style, surveying the grounds from the 15ft-high window or lounging in its wood-panelled bedrooms, your stay at Shute Barton is sure to be a memorable one.
Blickling Tower is a special and luxurious escape with a roof terrace and lots of original features on the Blickling estate in Norfolk .
Augill Castle in the Lake District is a wonderful folly castle. It's grand and romantic on the outside, informal and romantic on the inside, and welcoming to all, with great emphasis on keeping children amused. There are 20 acres of grounds, a relaxed atmosphere, eclectic bedrooms and a treehouse.
Warwick Castle Knights Village
The next best thing to staying in a castle is a stay at the Knights Village located within the grounds of Warwick Castle. Sheltered within a secluded woodland grove, the Knight's Village is home to twenty-four Woodland lodges and four larger Knight's lodges. Packages include Warwick Castle entry and themed entertainment.
---
7 – Stay in a Prison or Courthouse
Located in Oxford City Centre, experience the extraordinary when you stay in a former prison at Malmaison Oxford, this boutique hotel is one of the most imaginative conversions in Britain.
Used as Liverpool's main lock-up for more than 130 years, the former cells at The Bridewell have been transformed into slick self-catering accommodation. The former prison combines the modern micro-hotel concept with a Grade II listed building steeped in history, whilst at the same time mixing the new and the old in a very unique format.
The Courthouse Hotel in Shoreditch, London is steeped in history and has a connection to many famous names. Mick Jagger was once accused of being in possession of cannabis and Keith Richards received a £205 fine for possession of illegal substances.
Having received a £40 million renovation, this luxury London boutique hotel features a spa, bowling alley, cinema, swimming pool and a sky terrace overlooking the city. Enjoy a tipple in the cell where the notorious Kray twins appeared at their first criminal hearing in 1965.
Clink78 near London's Kings Cross is not a boutique hotel but a vibrant and energetic hostel. Just 10 minutes walk from Kings Cross Tube Station, this former Victorian Courthouse is English Heritage-listed with original prison and police custody features.
An interest in the paranormal?
If you have an interest in the paranormal then why not spend the night at either Shrewsbury Prison? or Shepton Mallet Prison. Both prisons, famous for executions and other disturbing events are said to be among the most haunted places in the world.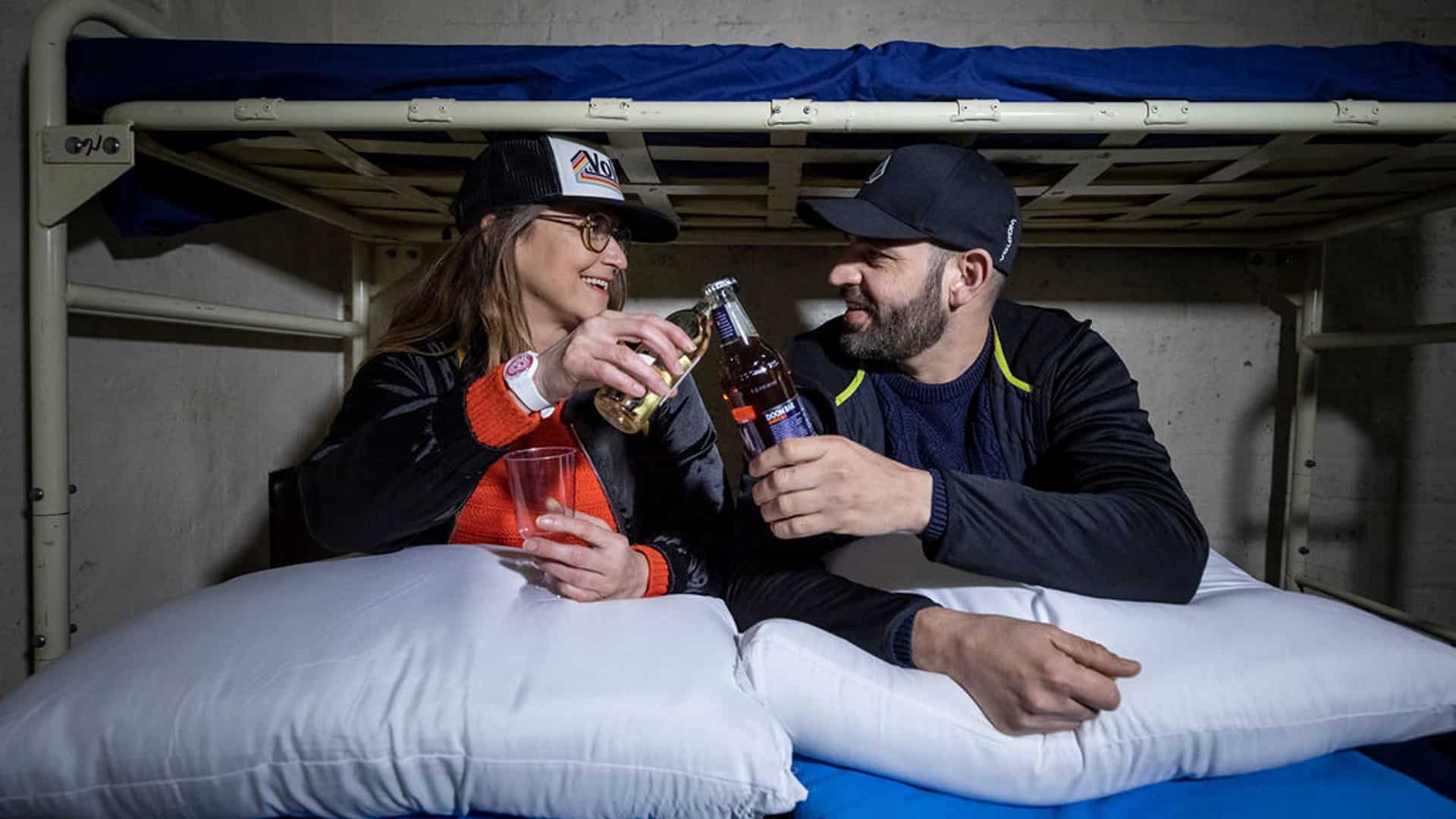 ---
8 – Amazing Hotel Rooftops
Hidden amongst the rooftops of the UK's major cities you will find some cool bars perfect for a cool drink whilst taking in the views and even the odd swimming pool.
If you're on the lookout for hotels with rooftop bars in the UK, then pay a visit to Malmaison York and Sip sassy cocktails whilst you take in the stunning views of Yorks majestic minster and the historic city that surrounds it.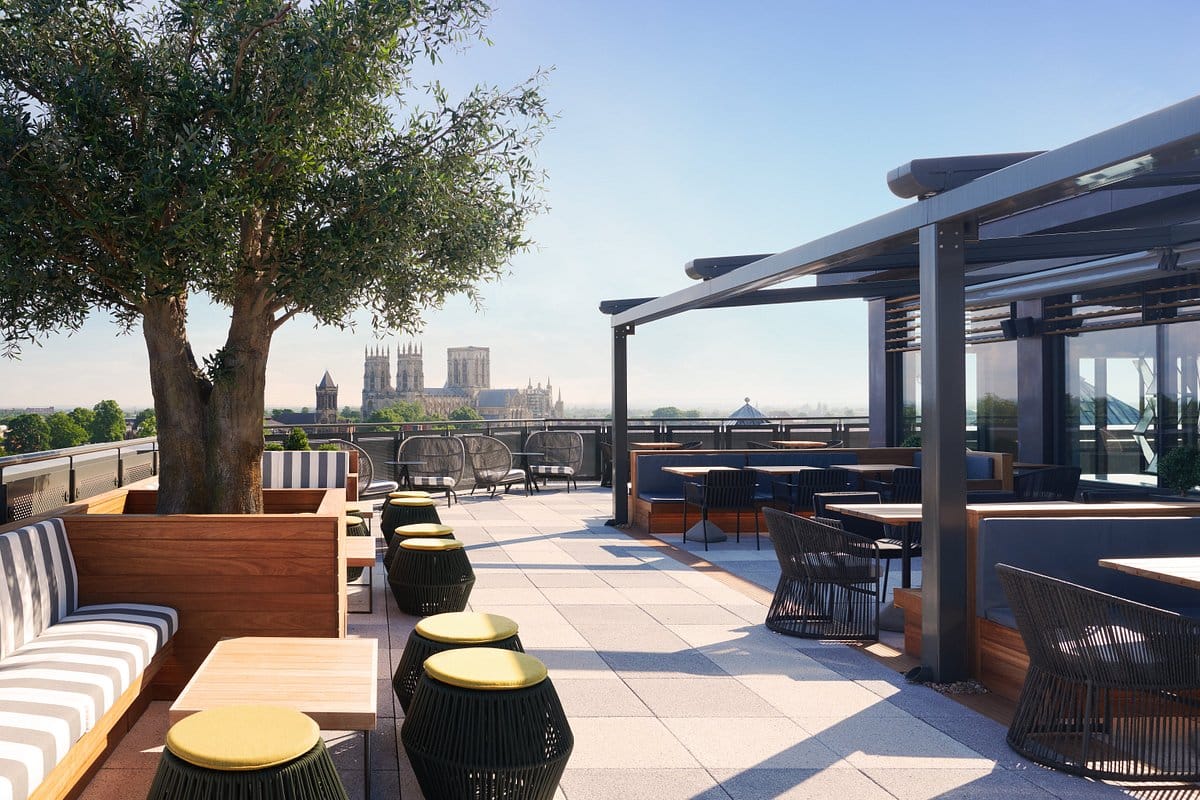 Another great location for relaxing and enjoying a drink is the Hotel du Vin Avon Gorge Hotel which boasts fantastic panoramic views of the Clifton Suspension Bridge and the Avon Gorge itself.
The Aviary bar sits atop the swish building that is the Montcalm Royal London House Hotel, offering panoramic views of the City's skyline along with a swish menu of cocktails and light bites.
Whilst in the city of London, pay a visit to the highest pool in Europe and take in views of St Pauls Cathedral and The Gherkin at the Shangri-La Hotel, At The Shard, London.
Ragdale Hall, near Melton Mowbray, features six pools with the highlight being one on the roof with views across the hotel's grounds and the rolling Leicestershire countryside beyond.
The rooftop infinity pool, at the King Street Townhouse in Manchester, looks out across the Mancunian skyline topping off the luxury offering of the hotel beneath.
Look out across the historic city of Edingburgh whilst relaxing in the rooftop pool at the Sheraton Grand Hotel in the heart of the city.
The St Brides Spa Hotel rooftop pool looks out across Saundersfoot, on the Welsh Pembrokeshire coast. The hotel's commanding clifftop position is ideal for relaxation, or after a long day's hiking along a coast so beautiful they've made it a national park.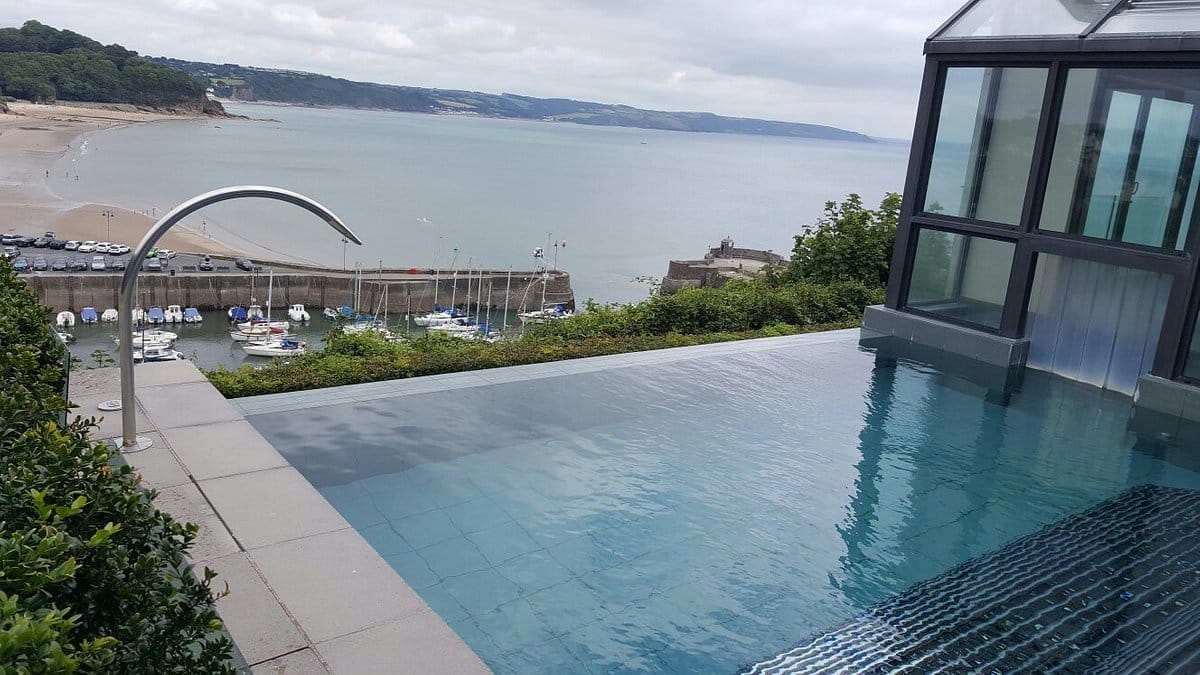 ---
9 – Great for Family Entertainment
Step into a universe of joy and discover exciting adventures that little ones will adore at the UK's only CBeebies Land Hotel, specially designed for young families. The fun and giggles never stop at the CBeebies Land Hotel where you can enjoy live shows and special CBeebies games, plus exciting meet and greets with some of CBeebies' best-loved characters.
Fowey Hall is a luxury family retreat overlooking the Fowey estuary in Cornwall. The luxury hotel offers free childcare and family facilities. Children can have adventures in the hotel grounds, raid the treasure-trove library, and play vintage arcade games. Grown-ups can relax in the hot tub, sip a cool drink with a view, and eat by candlelight.
Stay in a room overlooking Alton Towers fantastic indoor waterpark at the Splash Landings Hotel. One of the UK's highest-rated waterparks in our top 10 listing. Step inside and experience all the sunny joys of the Caribbean. A short break at Splash Landings Hotel means awesomely themed rooms, delicious food in exotic family-friendly restaurants and fabulous entertainment. Whatever your age, you'll find endless delights for all the family to enjoy!
Set within 280 acres of lakes and parkland, and featuring Thomas themed rooms, the Drayton Manor Hotel is only 250 yards from Drayton Manor Theme Park, the home of Thomas Land.
Located on the edge of Blackpool Pleasure Beach are the Big Blue Hotel and Boulevard Hotel. Choose from either a sea view or a park view where you can sit and watch as the famous roller coasters at Blackpool Pleasure Beach pass by your window.
Overlooking the beautiful Bassenthwaite Lake, Armathwaite Hall Hotel and Spa prides itself on being unforgettable. They have an award-winning spa and dining experience and offer guests the chance to sip champagne as they luxuriate in an outdoor hot tub. Situated only a short walk from the hotel is the Lake District Wildlife Park, a conservation-driven wildlife attraction that hotel guests can visit as part of their stay. Residents at the hotel enjoy two for one adult entry, with children going free. See the majestic birds of prey, mammals and reptiles all as part of your Lake District holiday.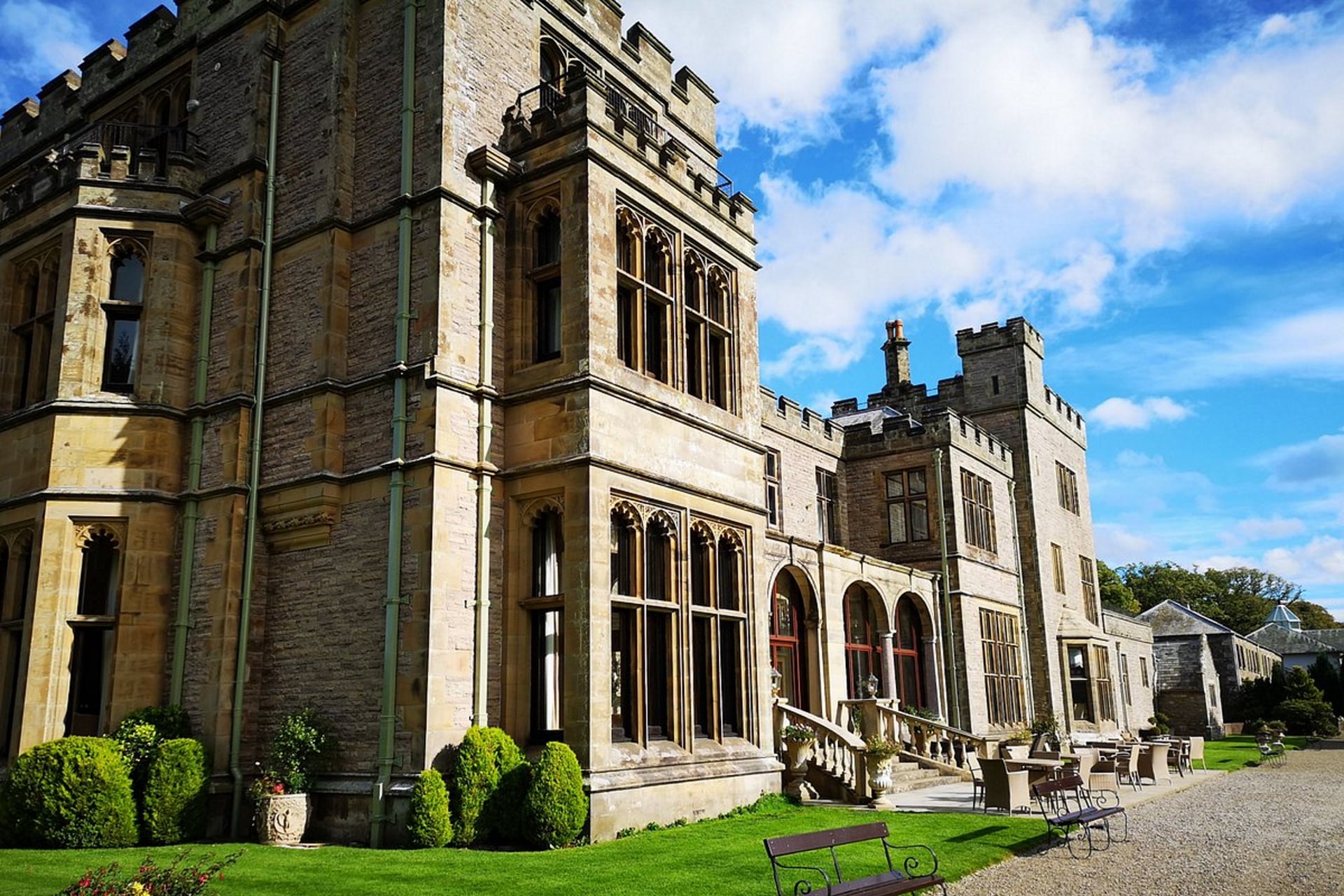 ---
10 – Somewhere a Little Different
There are times when an ordinary hotel just isn't interesting enough. Resorts and rental providers are coming up with increasingly out-there options to satisfy our appetite for quirky places to stay.
The Rockhouse Retreat was named as one of Grand Designs most thought-provoking properties. This secluded hand-sculpted retreat proudly holds the title of Britain's first 21st-century cave house retreat.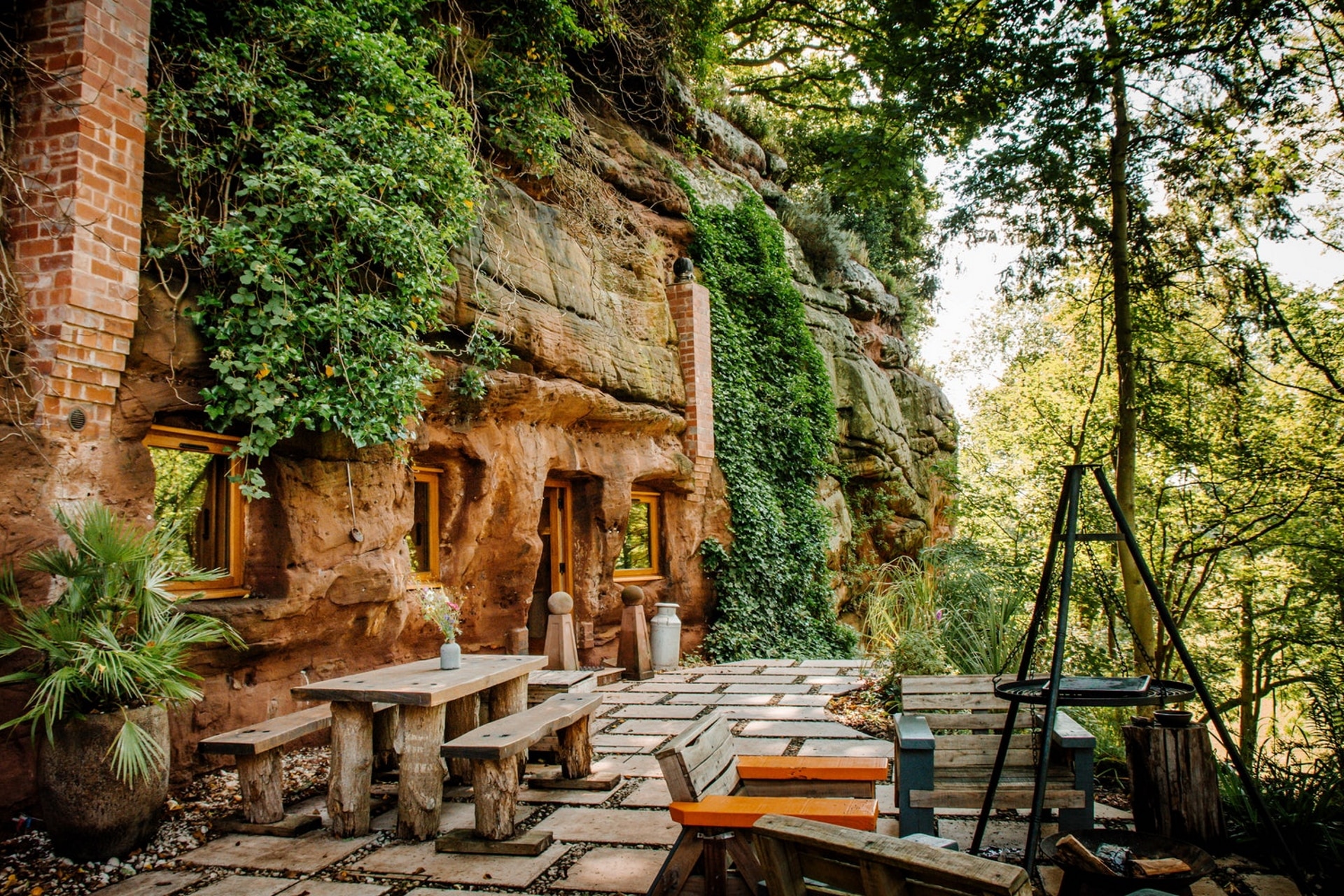 Experience life on the water, with a stay on The Raft at Chigborough. There's room for four in this floating lake cabin on the Essex coast featuring a hot tub, a boat and an inviting covered deck.
The Grotto @Marsden Bay
Enjoy a relaxing stay at The Grotto, a large cave built into the side of the coastal cliff at Marsden Bay in South Shields overlooking the beach. In 1782 Jack Bates (aka Jack the Blaster) and his wife Jessie used dynamite from a local quarry to blast a large cave into the side of this coastal cliff at Marsden Bay in South Shields creating themselves a rent-free home on the beach. Before long Jack became involved with smuggling activities, allowing smugglers to hide contraband cargo from abroad in the coastal caves. The Grotto exchanged hands many times and was gradually developed into an Inn with several rooms through the 19th Century. Its notorious and often criminal history forms the basis of several popular legends and ghost stories including that of Jack the Jibber, a smuggler who was reputedly murdered by his fellow criminals after selling information to HM Customs. It is said that he was hung in a barrel in a cave close to the present lift shaft and left to starve.
Click Here to book The Grotto
Take in the stunning views of the sea and river mouth from the private balcony at The Little Lookout.
Step back in time at The Temple Folly, an 18th Century Grade II listed building with fantastic views across the Yorkshire Dales National Park.
For the ultimate in romance, spend a night at The Beach Hut, a delightful off-grid South Devon beach hut in the most jaw-dropping location with a hot tub, barbecue and its own private beach.
And to finish off our listings, what could be any more unusual than a stay at the Bus Stop.
---
Top 10 Listings
If you enjoyed reading our Top 10 Amazing Places to Stay then you may also be interested in the following web pages.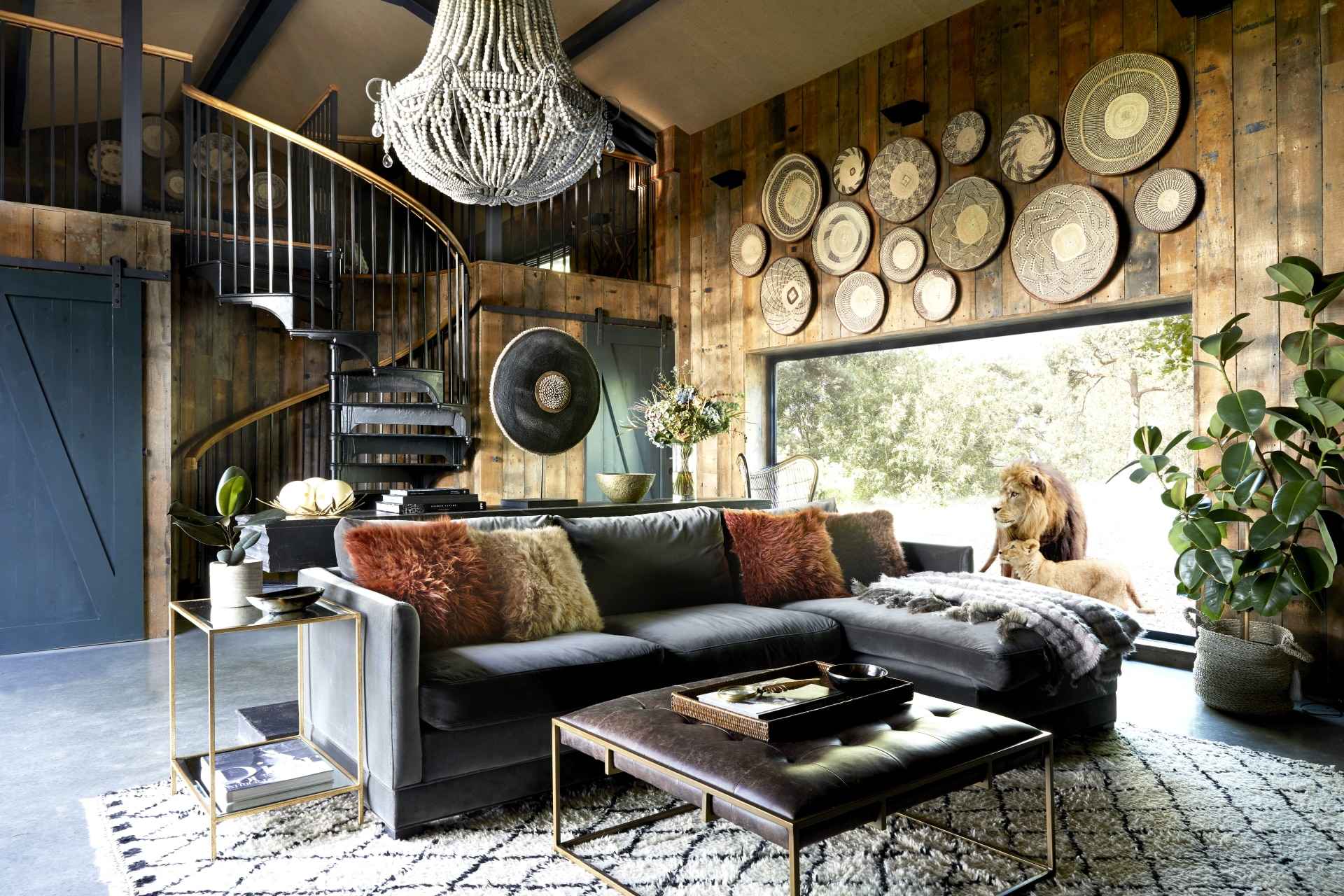 View All Top 10 Listings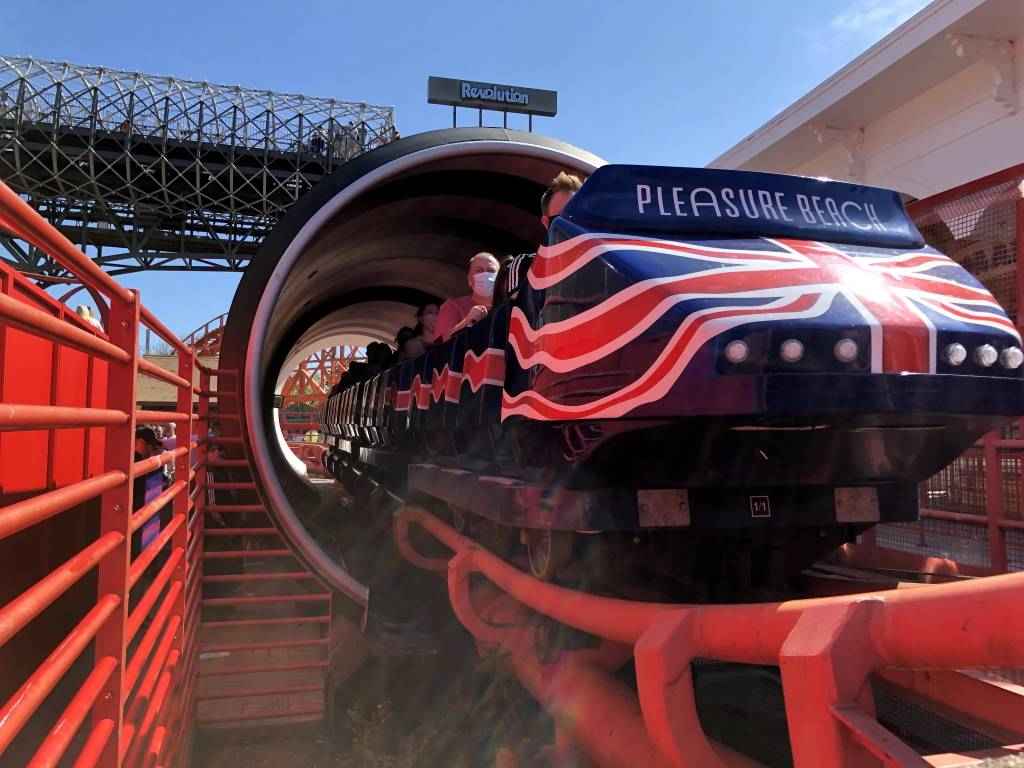 Longest Roller Coasters in the UK
Longest Roller Coasters in the UK
Holiday Resorts with Waterslides
Holiday Resorts with Waterslides
Christmas Gift Ideas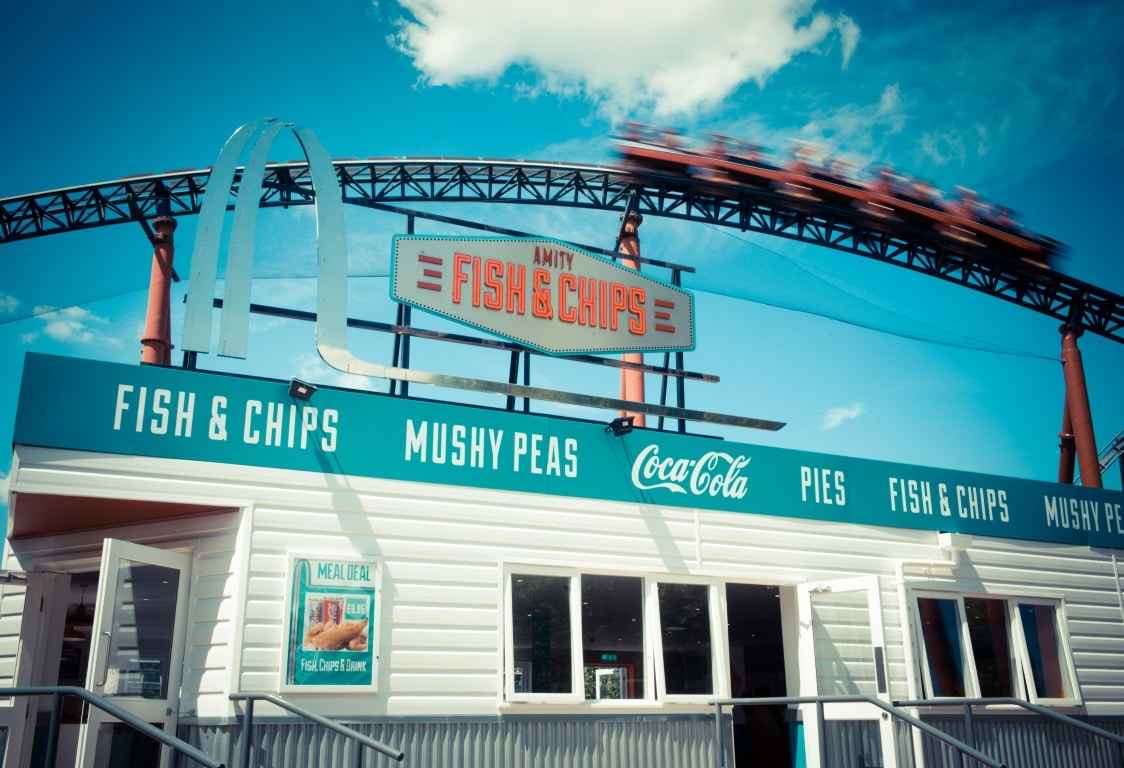 Fastest Roller Coasters in the UK
Fastest Roller Coasters in the UK
UK Theme Parks for Thrill Seekers
UK Theme Parks for Thrill Seekers
Attractions Near Me Offers
View More Discount Days Out at Attractions Near Me
Also like our Facebook page for notification of any new offers Facebook.com/AttractionsNearMe
Amazing Places to Stay
was last modified:
November 17th, 2023
by