Looking for family activities on a budget. You are spoilt for choice here in the UK with so many great things on offer to keep all the family entertained.
Top 10 Family Days Out on a Budget
Experiences on a budget can sometimes be the best of all, here is our top 10.
---
1 – Visit the beach
Whether you are looking for a family-friendly beach with all the facilities, a world-class surf spot or a beach to yourself, you can find it all right here in the UK.
Grab your buckets and spades, pack a picnic and have a great family day out on one of the many fantastic beaches that surround our island.
In addition to building sandcastles and playing in the water, you can also go rock pooling and take a toffee hammer to hunt for fossils. In order to search for the best beaches near you, we recommend that you visit The UK Beach Guide website.
---
2 – Explore the Woods
There are so many places where you can visit the woodland in the UK. Kids have a great time den building, climbing trees, playing Poohsticks and swinging on Tarzan swing.
Discover beautiful waterfalls and hideaway picnic spots and cafes. Wherever you visit there is always so many things to discover and activities to enjoy.
Search free woodlands to visit on the Woodland Trust website.
For forests with additional activities including Gruffalo trails visit the Forestry Commission website.
---
3 – Go Geocaching
The objective of Geocaching is to discover hidden treasure whilst enjoying the outdoors.
Geocaching is so simple to get started, doesn't have to cost you a penny and adds fun and adventure to any walk out. Our children loved it, especially as you near the treasure and have to solve the clues in order to pinpoint it.
People walk past these hidden objects every day completely oblivious that they are right there beside them.
Click Here for details on how to get started with Geocaching.
---
4 – Visit a Museum
There are a wealth of fantastic museums located throughout the UK covering many different subjects.
Lots of the museums here in the UK offer free entry with the option to make a small donation. Enjoy a fun and educational day out with your family.
Click Here to Search for Museums Near You.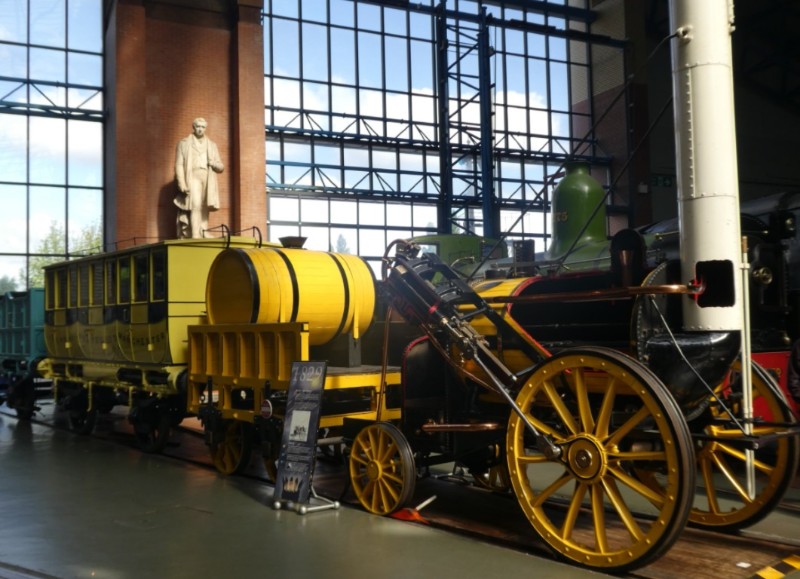 ---
5 – Go Stargazing
Looking up at the great canopy of space is a powerful experience, which everyone can enjoy.
The UK has some of the largest areas of dark sky in Europe, visit the Go Stargazing website and search for the best dark sky sites in the UK.
Grab your coats and find a cosy spot to lie down. Stargazing is a magical way to bring science alive and to experience the beauty of our natural world. The longer you look up, the more stars you'll discover.
Download a star spotter guide or app and discover famous constellations like 'Orion's Belt' or find your own shapes. Try drawing them in your very own star diary and if you're lucky, you may even get to see a shooting star.
For the best results, find somewhere open to the public, away from the glare of direct lights without tall buildings or trees to block your view. Local parks, playing fields or forest car parks can all be good places to visit.
Enjoy a magical short break in a Stargazing pod at Alton Towers resort. Click Here for more details.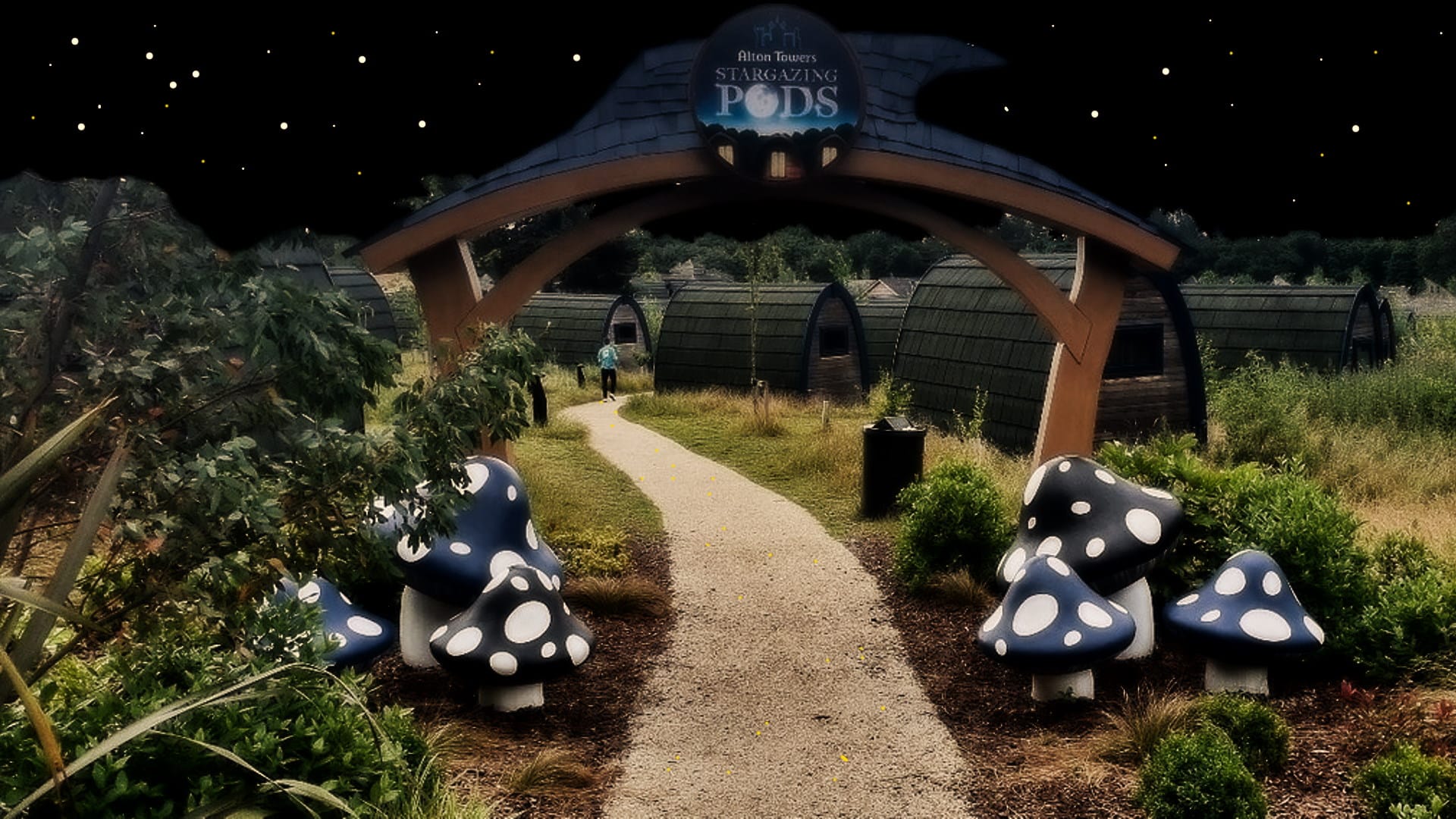 The optimum time for star-spotting is approximately an hour and a half after sunset when the sky becomes completely dark. Despite being beautiful in its own right, the light from the moon can impact the number of stars that are visible from Earth.
---
6 – Skimming Stones
A calm sea, lake, pond or canal are the ideal location for skimming stones. It makes for great competitive fun with your family and friends, all you need is a nice flat stone that fits nicely in your hand, just be careful not to hit any people around you.
How to Skim a Stone:
1 – Find a flat stone that fits nicely in your hand and is not too heavy to throw.
2 – Hold the stone in the hand you usually use to throw things with and grip it using your first finger.
3 – Crouch down so you are 2 or 3 feet above the water level
4 – Pull your hand and wrist back and then flick them forwards releasing the stone away from you.
You're aiming to get the stone spinning away from you in a straight flat line towards the water (rather than throwing it upwards into the air so it plops back down). That way, when it hits the water, it should bounce off with those distinctive skips and hops.
Watch the video below to see the best technique for effectively skimming stones. Once you've mastered it, count how many times your stone bounces on the water and whose stone travels the furthest.
---
7 – See the World from Above
Climb a hill or a mountain and see the world from a whole different perspective. If your children don't have the energy to climb all the way to the top, then many locations offer parking partway up the hill and some offer alternate methods of transport such as funicular railways, which can also add to the excitement of the adventure.
Some hills offer a great reward for those who make the effort to climb to the top. Prime examples include 'The White Horse' at Kilburn near Thirsk, where you can get up close to the horse itself and The 'Coldstones Cut' in the Yorkshire Dales which has an art formation offering great views into a working quarry below.
If you live in a city then climb or take the lift to the top of one of the tall buildings, for example when visiting London you can visit the Sky Garden at the top of 20 Fenchurch Street (often referred to as the Walkie Talkie) for free, all you need to do is book your free tickets in advance. Click Here for further details.
---
8 – Play in a Stream
Kids just love water, so find a family-friendly spot where the kids can play safely and you can enjoy a picnic for lunch. On a warm day, it's great fun getting into a stream and trying to block it, just collect twigs, branches, stones and rocks to stop the flow of water. Pick up some fishing nets and see what you can catch, just don't forget to take a towel.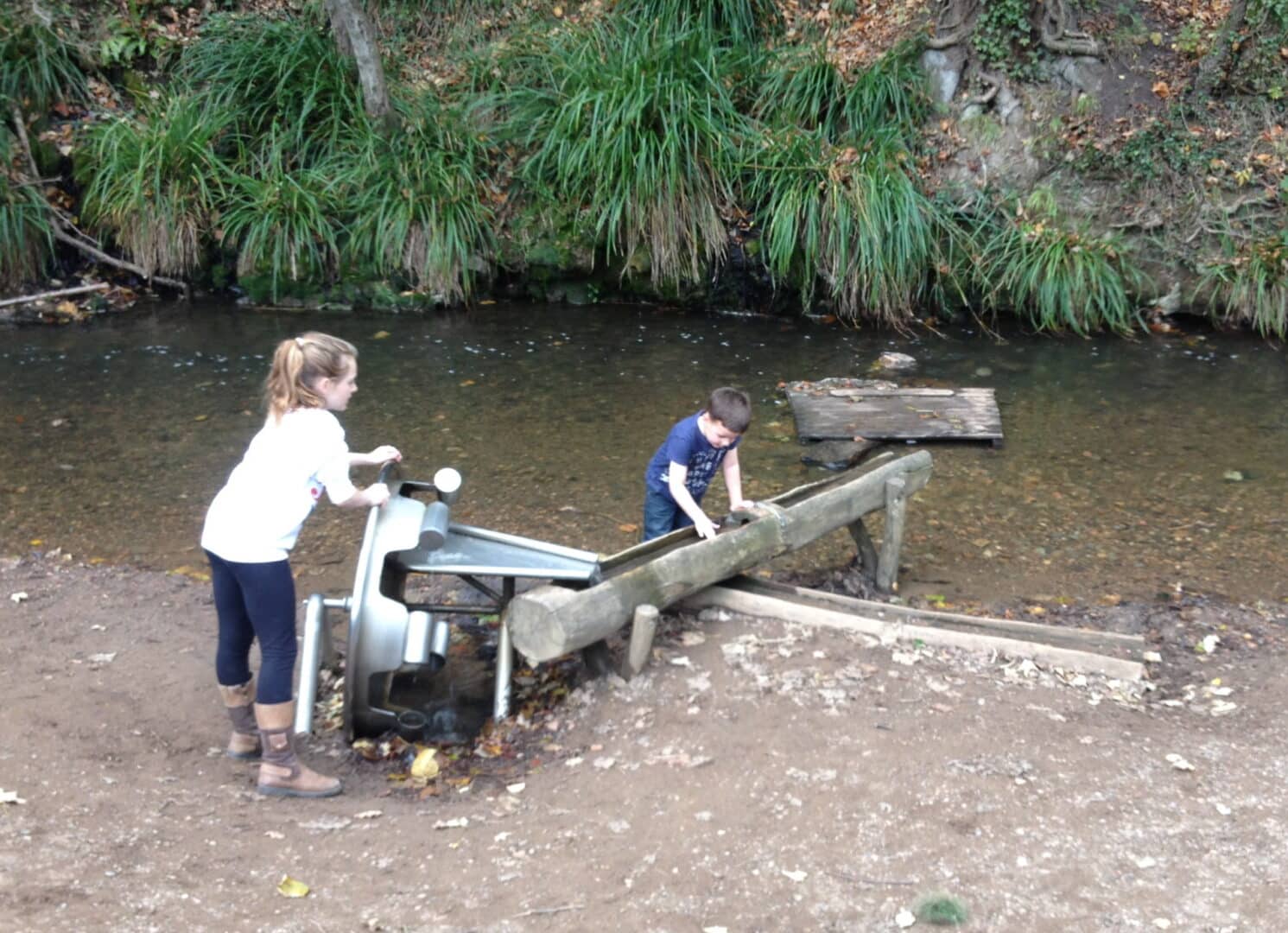 ---
9 – Visit an Outdoor Pool or Lido
Outdoor pools and Lido's are dotted all over the country. Some are free to visit and others that offer extra facilities may charge an entry fee.
For further details, see our listing of the UK's Best Outdoor pools and lido's.
---
10 – Go Crabbing
One of the best family activities we have done was taking the kids crabbing.
With the right bait and a decent crab net, it was fairly straightforward to catch the crabs and the kids found it so rewarding. We found the best bait to be a pack of ham, breaking it up into small pieces and dropping it into the crab nets.
---
Top 10 Listings
If you enjoyed reading our Top 10 Family Days Out on a Budget, then you may also be interested in the following web pages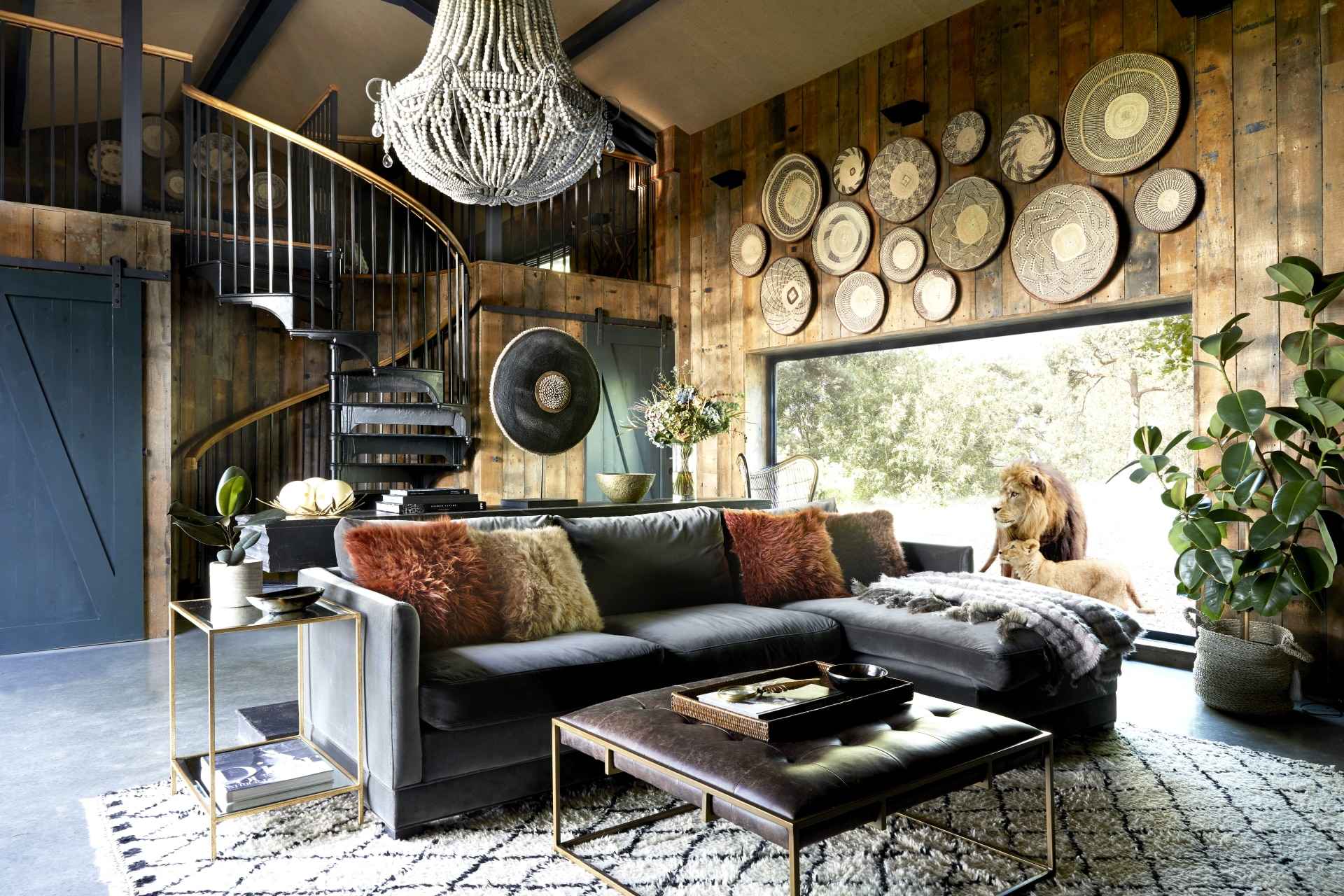 View All Top 10 Listings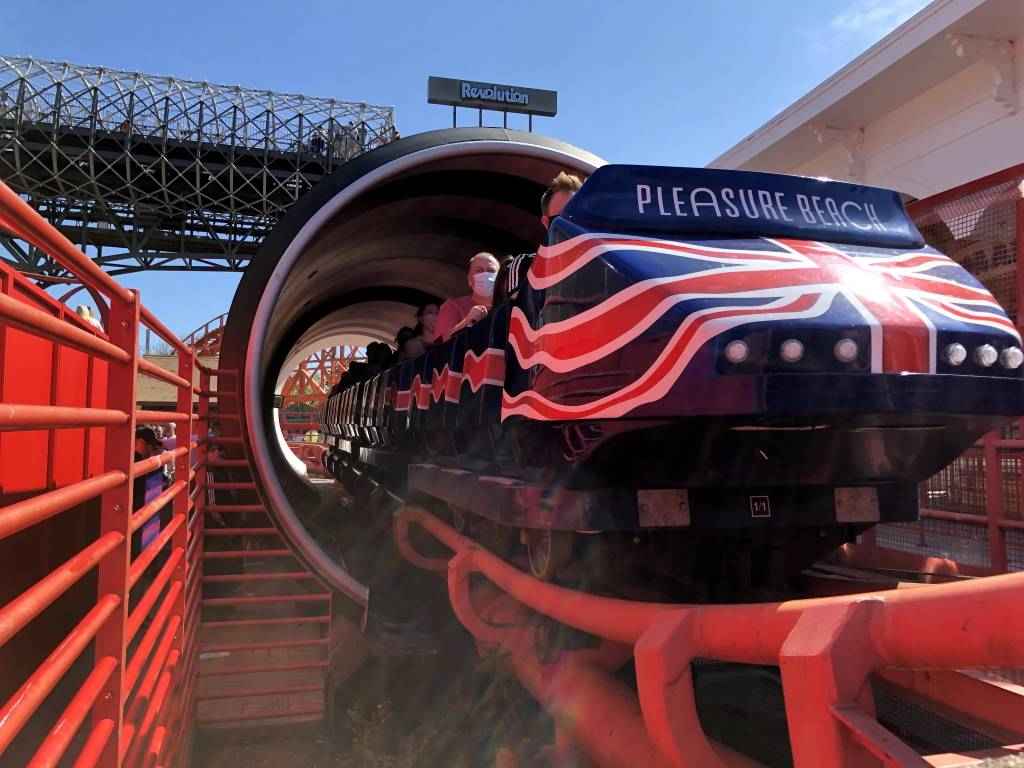 Longest Roller Coasters in the UK
Longest Roller Coasters in the UK
Holiday Resorts with Waterslides
Holiday Resorts with Waterslides
Christmas Gift Ideas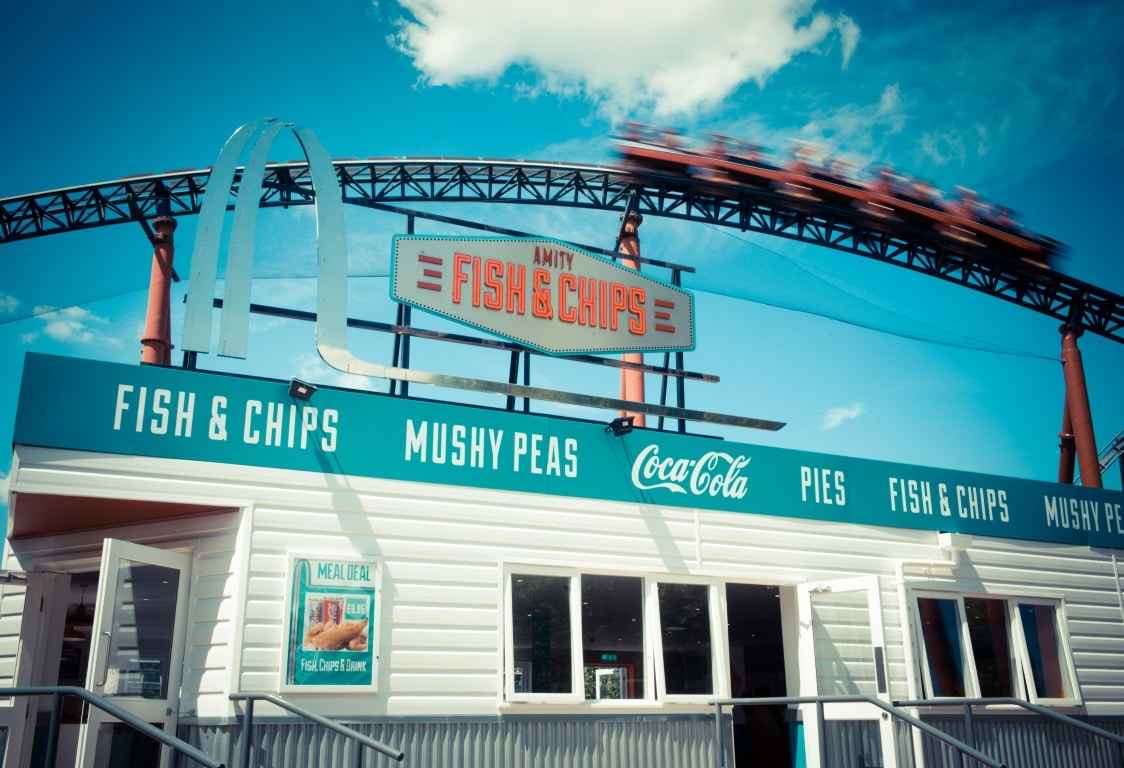 Fastest Roller Coasters in the UK
Fastest Roller Coasters in the UK
UK Theme Parks for Thrill Seekers
UK Theme Parks for Thrill Seekers
Attractions Near Me Offers
View More Discount Days Out at Attractions Near Me
Also, like our Facebook page for notification of any new offers Facebook.com/AttractionsNearMe
Family Days Out on a Budget
was last modified:
November 15th, 2023
by