The Attraction Near Me's guide to the Top 10 Free Days Out in the UK.
UK Top 10 Free Days Out
The UK is home to some fantastic attractions but nothing is better than when you can visit for free. We have placed an emphasis on trying to list things in our Top 10 that are a little different.
Read our top 10 listing to find the best free days out near you. We understand that everyone has their personal favourites. We have based this Top 10 listing on our personal experiences and extensive knowledge of UK Attractions.
Click Here to jump to the bottom of this page where you will find lots more Free entry Attractions that did not make it into our Top 10 listing.
---
1 – Visit a Museum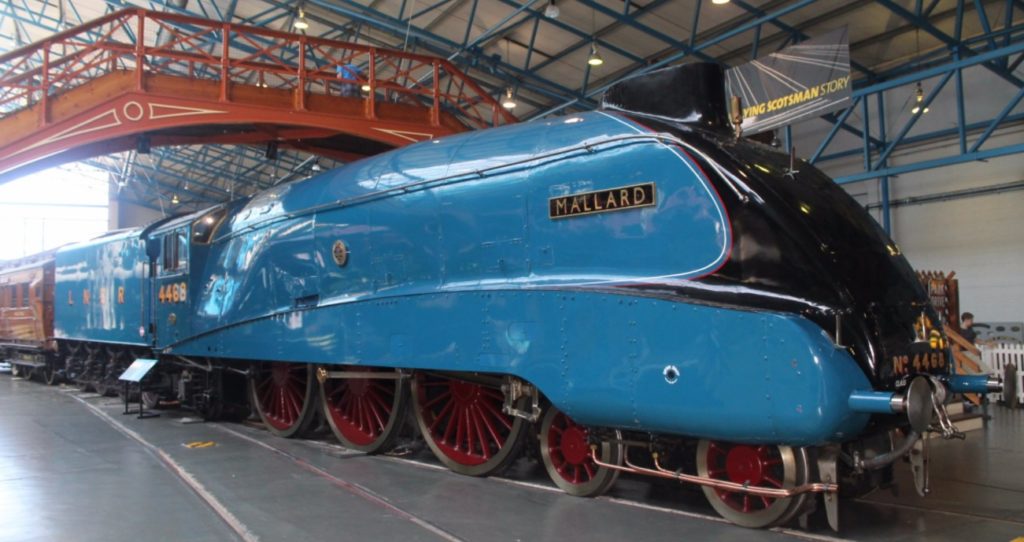 Undoubtedly one of the best free days out in the UK, The National Railway Museum in York is home to over 300 years of history and over a million wonderful objects. Discover how Railways changed the World. Marvel at railway legends including Mallard which holds the world steam record speed of 126 mph.
A little further North is the lesser known Locomotion, The National Railway Museums sister museum in Shildon near Durham.
There are a wealth of fantastic museums that are free to enter in most towns and cities across the UK.
Attractions Near Me – National Railway Museum
National Railway Museum Official Website
Locomotion Official Website
---
2 – Visit a Farm
Roskilly's Farm is a wholesome, organic dairy farm based in the tranquil Cornish countryside. The small pastures have been farmed in a traditional and sustainable way for generations. All of the delicious ice creams and hand-crafted fudges are made using rich organic Jersey milk and cream from their own herd of Jersey cows. You can visit and feed all the farm animals: calves, pigs, goats, chickens, turkeys, geese & ducks. You can also go for a stroll around the ponds and withy woods.
Similar dairy farms that are free to visit can be found across the UK. If you live in or near a city, then a good alternative are community farms, some of which also feature petting zoos.
Roskilly's Farm Official Website
View More Free Entry Farms
---
3 – A Memorable Experience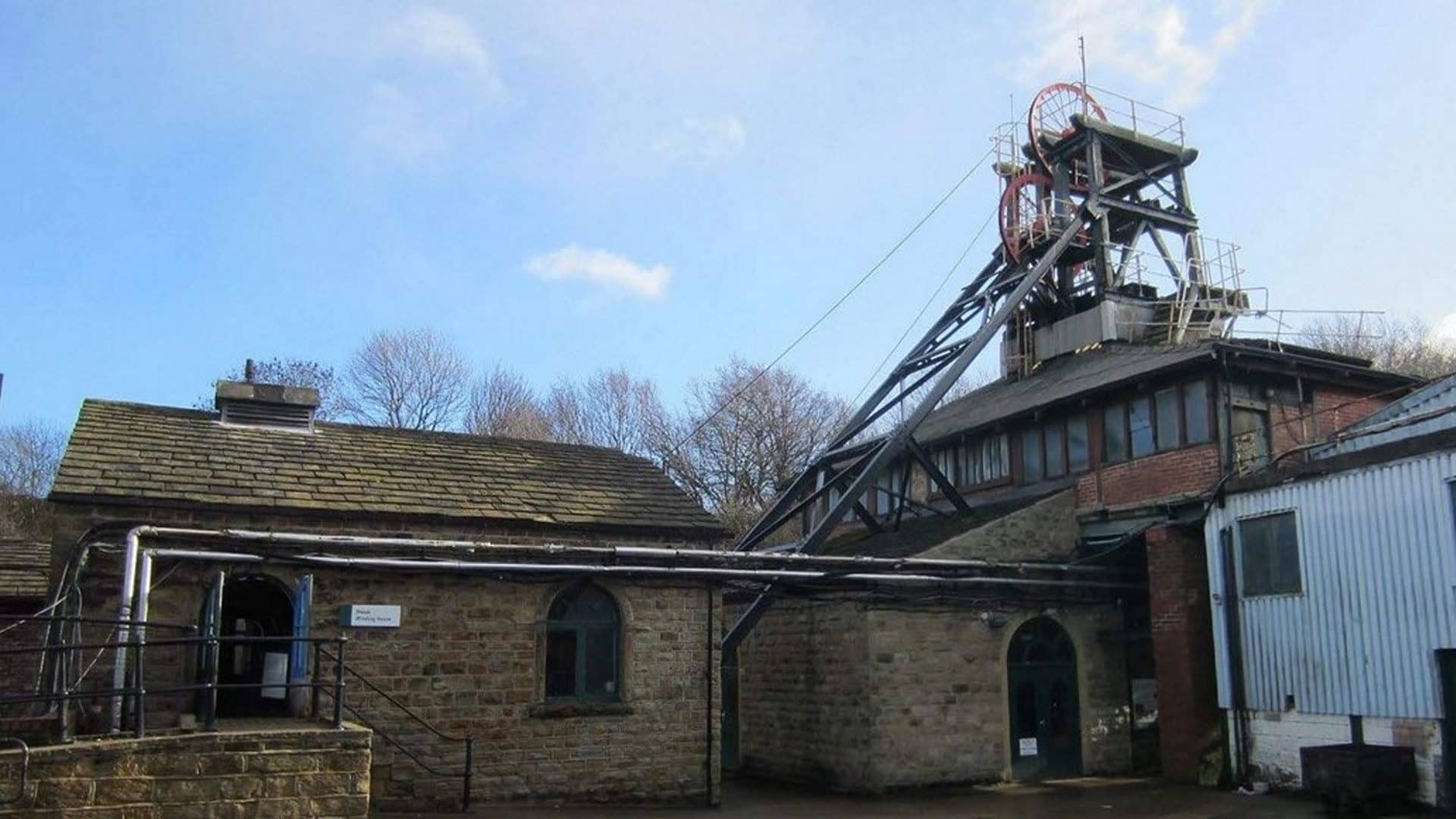 Journey 140m underground and discover 180 years of mining history at Caphouse, a modern colliery near Wakefield. Understand the roles men, women, children, animals and machinery played in the operation of the mine. Hear stories directly from former miners about their careers and experience the fascinating world of coal mining.
A great alternative to the National Coal Mining Museum in Wakefield is the Big Pit National Coal Museum, Torfaen, Wales which is also free to enter and offers underground tours.
National Coal Mining Museum Official Website
Big Pit National Coal Museum Official Website
---
4 – Animal Sanctuary's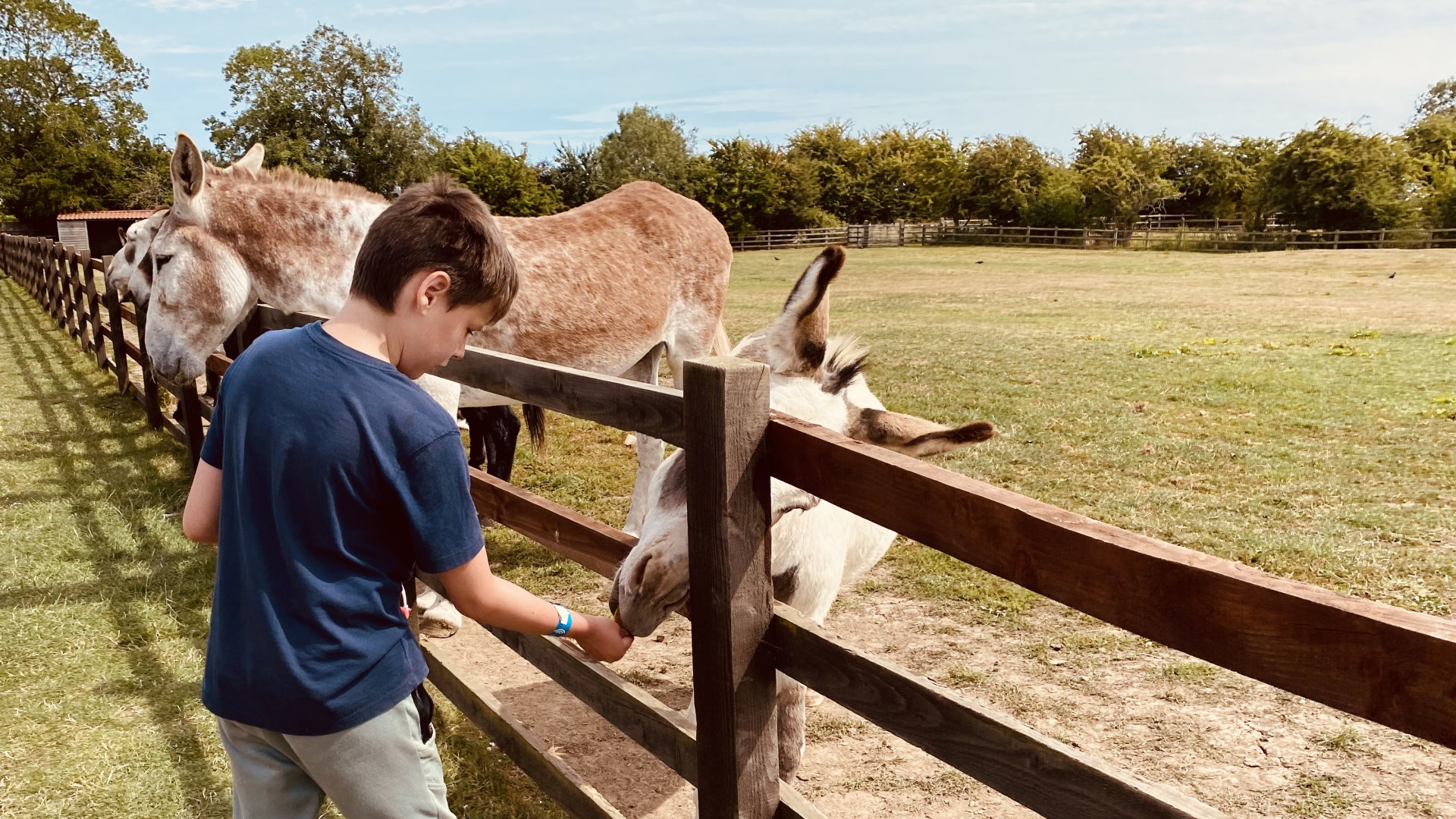 Hand feed the donkeys at Radcliffe Donkey Sanctuary, a lovely little free to visit attraction run by volunteers on the Lincolnshire coast between Mablethorpe and Skegness.
There are lots of free to enter animal sanctuary's across the UK playing host to a wealth of different animals.
Radcliffe Donkey Sanctuary
Radcliffe Donkey Sanctuary Official Website
---
5 – Miniature and Model Railways
Ryedale Miniature Railway is without a doubt one of the best places to take any young train enthusiast. 'Steaming' takes place on a Sunday afternoon throughout the summer months, with only a couple of exceptions, visit the Official Website for full details. As an added bonus, at the end of the street is 'The Fairfax Arms', a lovely pub adjacent to a beck that the children can have a paddle in.
There are miniature and model railways run by enthusiasts to be discovered across the UK.
Attractions Near Me – Ryedale Miniature Railway
Ryedale Miniature Railway Official Website
---
6 – An Historical Day Out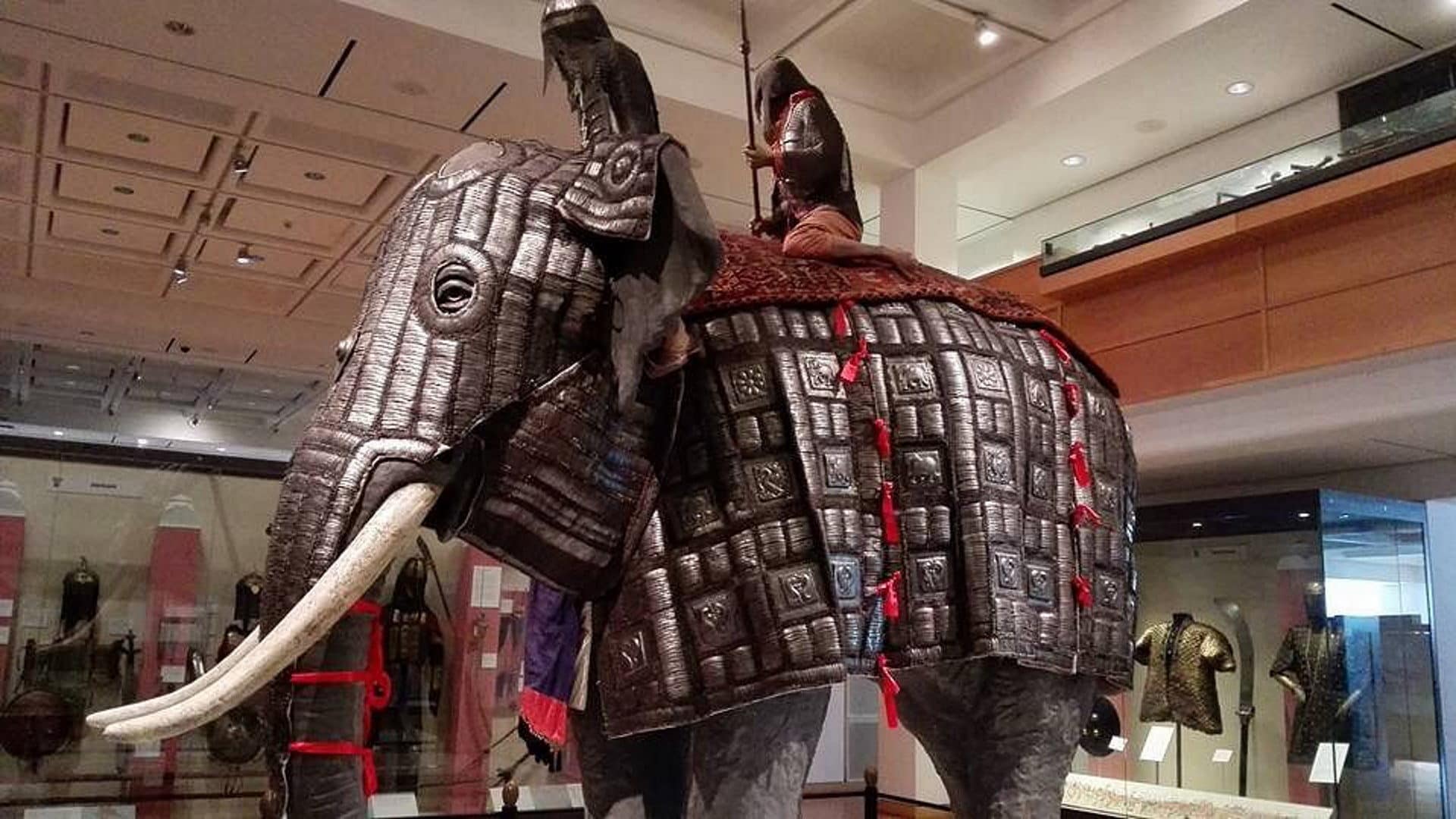 The Royal Armouries in Leeds is brimming with around 70,000 weapons and is home to the UK's national collection of arms and armour. The museum hosts some fantastic exhibitions and events including an annual International Jousting Tournament.
Similar attractions include The Imperial War Museums in London and Manchester which both also offer free entry.
Royal Armouries Official Website
Imperial War Museum Manchester
Imperial War Museum London
---
7 – Outdoor Pools and Lidos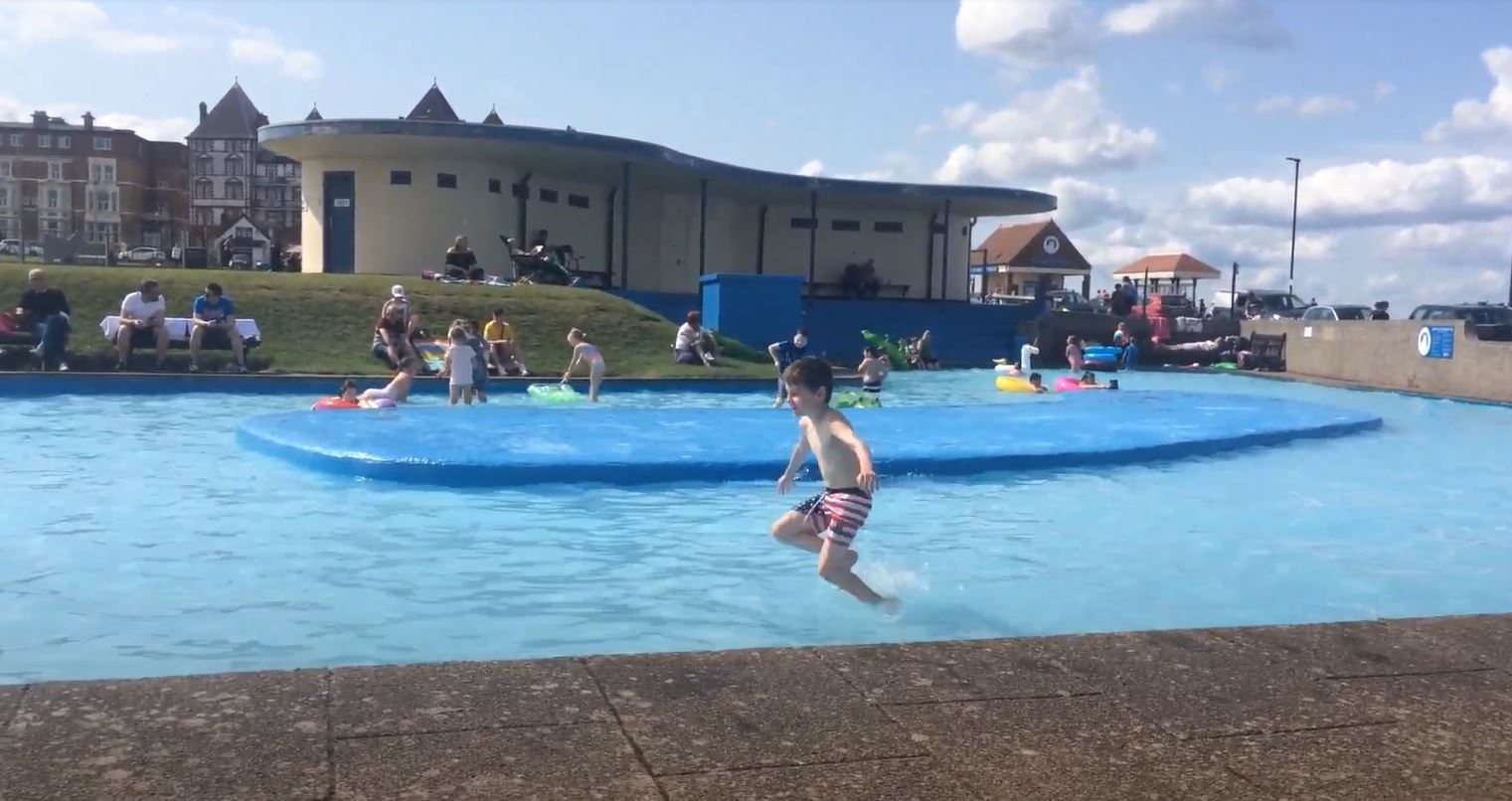 In the warmer summer months, why not pay a visit to one of the UK's many Outdoor pools and Lido's. Some are free to visit and others that offer extra facilities may charge a small entry fee.
For further details, see our listing of the UK's Best Outdoor pools and lido's.
---
8 – Visit a National Trust Site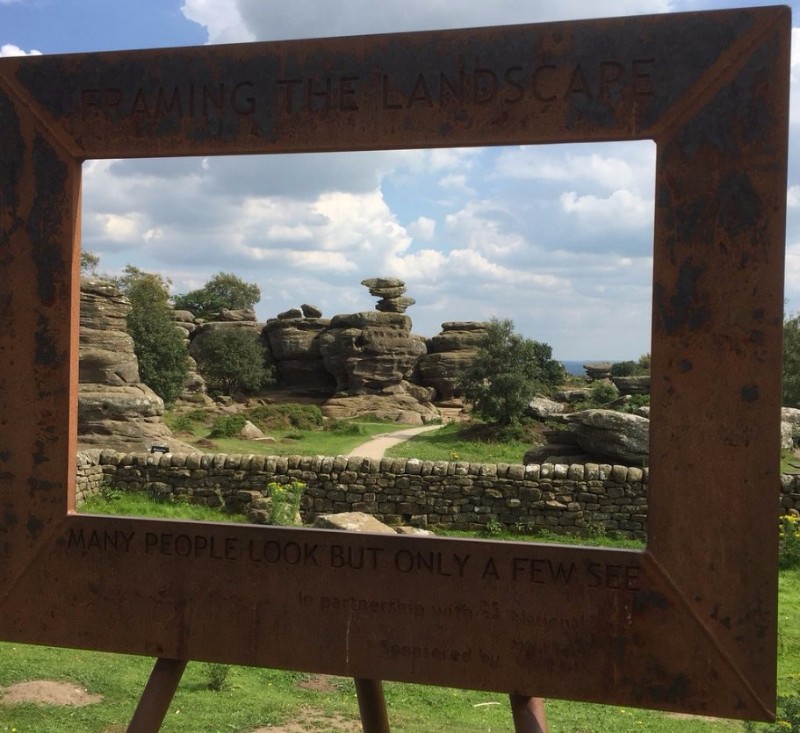 The National Trust work to protect and care for special places so people and nature can thrive for generations to come. Their large portfolio includes a number of fantastic attractions that you can visit for free.
Highlights of National Trust properties that are free to enter include Brimham Rocks near Harrogate, an amazing collection of weird and wonderful rock formations. Another fantastic National Trust attraction offering free entry is Aira Force in The Lake District. All National Trust properties are a great day out for families and those who love the outdoors.
Brimham Rocks Official Website
Aira Force Official Website
---
9 – See the World from Above
Climb a hill or a mountain and see the world from a whole different perspective. If your children don't have the energy to climb all the way to the top, then many locations offer parking partway up the hill and some offer alternate methods of transport such as funicular railways, which can also add to the excitement of the adventure.
Some hills offer a great reward for those who make the effort to climb to the top. Prime examples include 'The White Horse' at Kilburn near Thirsk, where you can get up close to the horse itself and The 'Coldstones Cut' in the Yorkshire Dales which has an art formation offering great views into a working quarry below.
If you live in a city then climb the stairs or take the lift to the top of one of the tall buildings, for example when visiting London you can visit the Sky Garden at the top of 20 Fenchurch Street (often referred to as the Walkie Talkie) for free, all you need to do is book your free tickets in advance.
---
10 – Connect With Nature
England and Wales offer some of the very best walks in the world. Whether you are looking for a challenging adventure or to spend a few hours or days exploring the beautiful countryside, tea shops and cosy pubs you are sure to find your perfect experience on the National Trails.
If you prefer cycling to walking then The National Cycle Network is a UK-wide network of signed paths and routes for walking, cycling and exploring the outdoors.
National Trails Official Website
The National Cycle Network
---
More Great Money Saving Tips
If you are looking for more great ideas, then check out our Top 10 Family Days Out on a Budget.
If you have children under the age of 16, then another great way to save money on your Days Out is for them to Apply for a Blue Peter Badge. It's a very straightforward process and once they have their badge, they can enjoy free entry to hundreds of attractions across the UK when accompanied by an adult paying the regular admission price.
---
---
Additional Free Entry Attractions
Free Entry Farms
Bill Quay Community Farm, Gateshead
Billy Bobs, Skipton
St Werburghs City Farm, Bristol
Stonebridge City Farm, Nottingham
Swansea Community Farm, Swansea
Tam O'Shanter Urban Farm, The Wirral
Mudchute Park & Farm, London
LOVE Gorgie Farm
Kentish Town City Farm, London
Ouseburn Farm, Newcastle-Upon-Tyne
---
London Attractions
See London from Above for Free
Visit the Sky Garden at the top of 20 Fenchurch Street (often referred to as the Walkie Talkie) for free, all you need to do is book your free tickets in advance. Click Here for further details.

One New Change shopping centre has a rooftop terrace which is free to enter and offers great views of St Paul's Cathedral. The rooftop terrace is located on the 6th floor, in order to access it take one of the two panoramic glass elevators to the top floor. As soon as you leave the elevator you will look directly at the restaurant and bar area and turn left onto the rooftop terrace.
---
The Best free entry Museums in London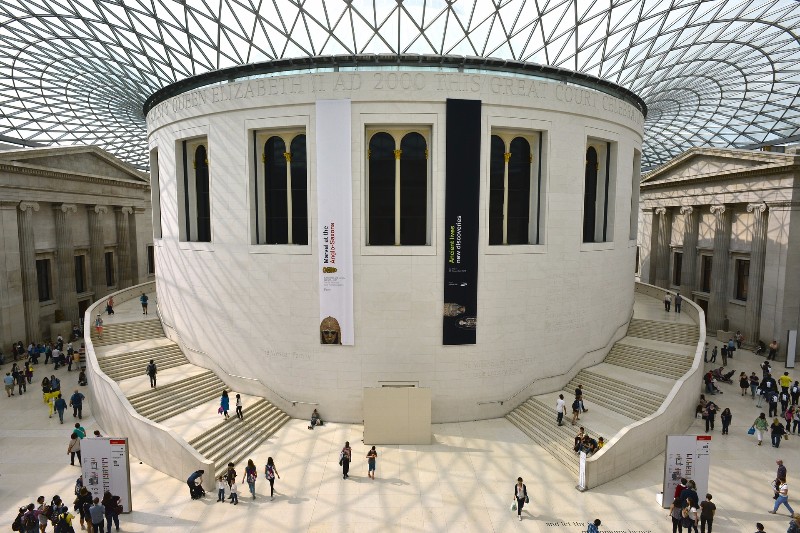 ---
The Best free entry art galleries in London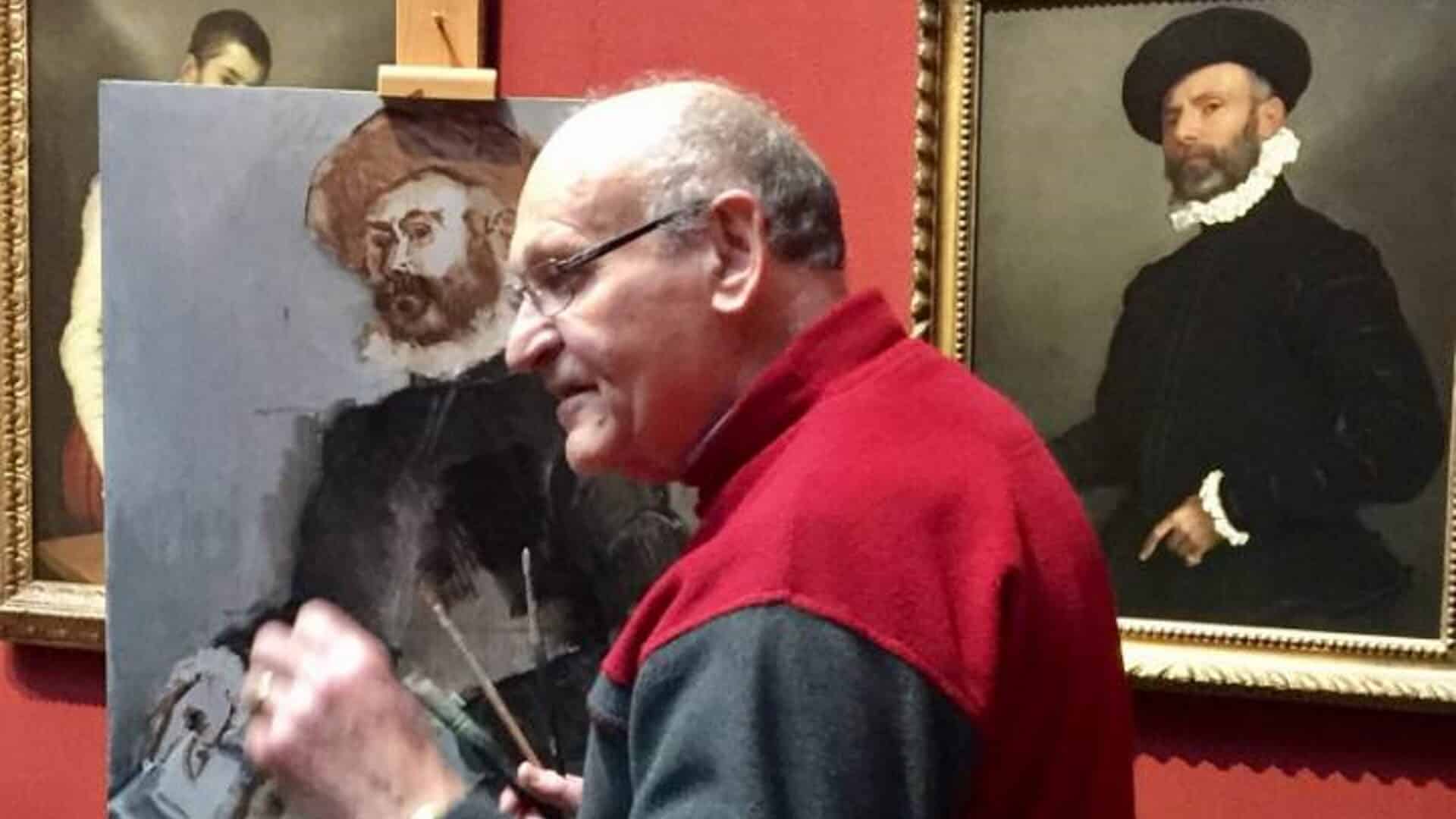 ---
---
Top 10 Listings
If you enjoyed reading our Top 10 UK Water Parks listing, you may also be interested in the following pages.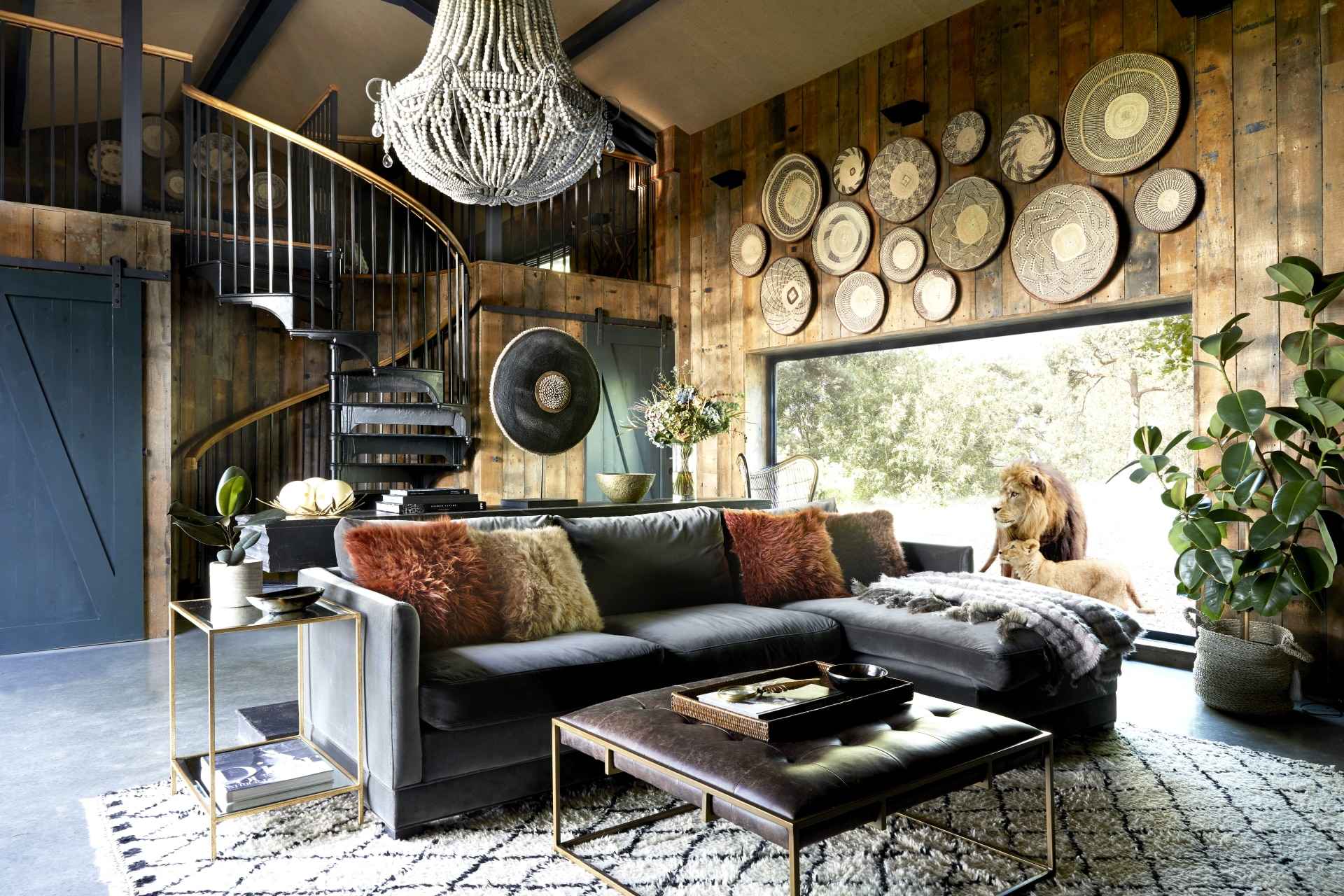 View All Top 10 Listings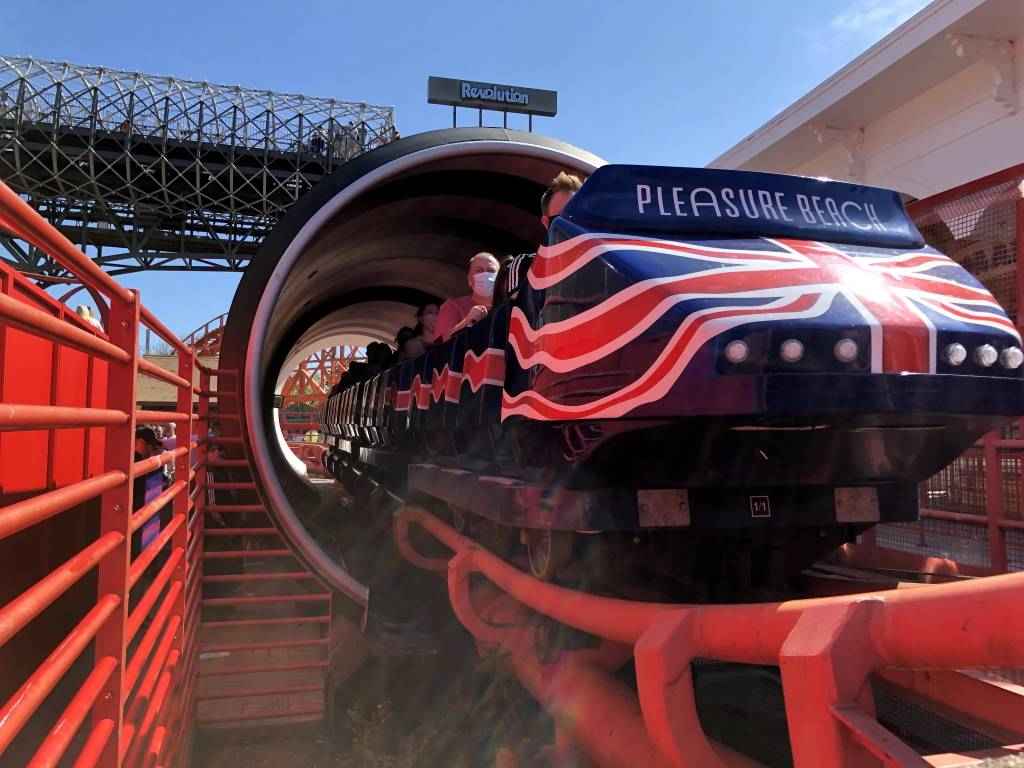 Longest Roller Coasters in the UK
Longest Roller Coasters in the UK
Holiday Resorts with Waterslides
Holiday Resorts with Waterslides
Christmas Gift Ideas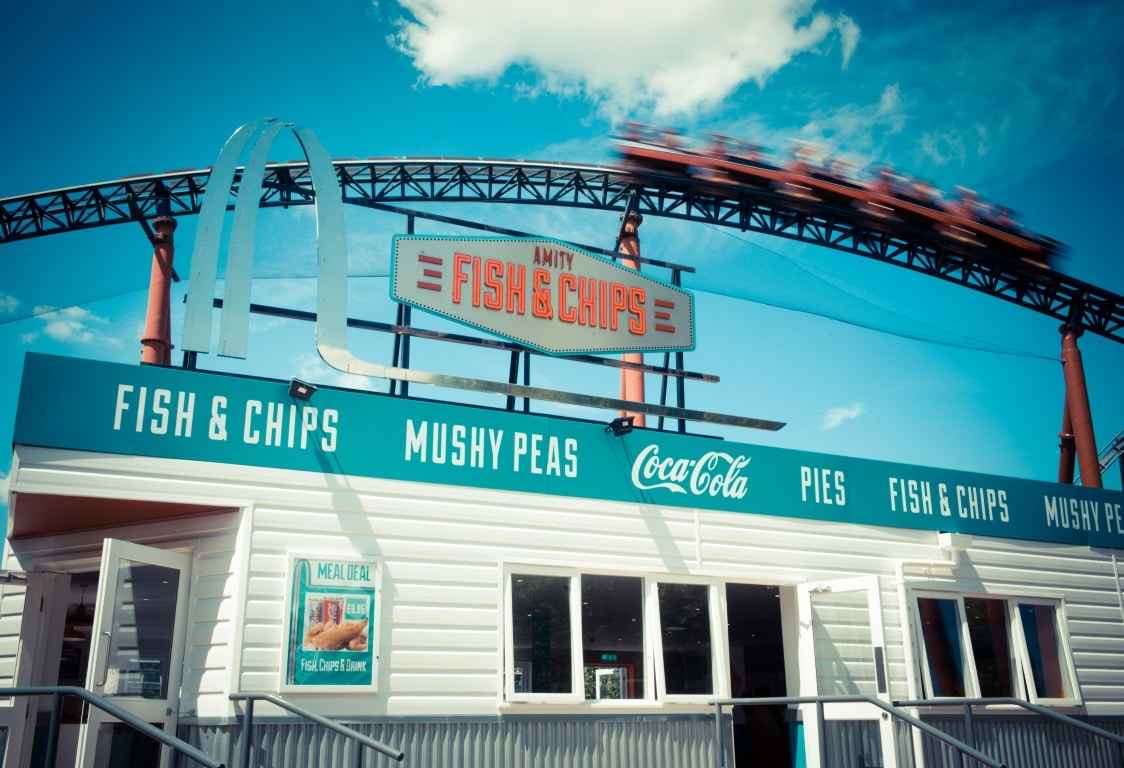 Fastest Roller Coasters in the UK
Fastest Roller Coasters in the UK
UK Theme Parks for Thrill Seekers
UK Theme Parks for Thrill Seekers
---
Attractions Near Me Offers
View More Discount Days Out at Attractions Near Me
Also, like our Facebook page for notification of any new offers Facebook.com/AttractionsNearMe
Free Days Out
was last modified:
November 11th, 2023
by