The Attraction Near Me's guide to getting the most out of your visit to Alton Towers Scarefest.
---
1 – Arrive Early
The rides and attractions may not open until 10.00am but the park gates open at 9.00am giving you more time to experience everything that Scarefest has to offer.
Scarefest is one of the busiest events of the season so arriving early not only gives you more time to experience what's on offer but also means you can park nearer to the monorail station and be one of the first into the theme park.
If you don't fancy an early start then there is always the option to stay on-site with an entrance directly into the back of the park that is exclusive to hotel guests. Using this entrance means you don't have to worry about catching the monorail to the main entrance and you can experience the rides and attractions at the back of the Theme Park before the general public.

---
2 – Plan Ahead
Scarefest is a great time to visit Alton Towers Theme Park with the rides and attractions staying open until 9.00pm giving you plenty of time to experience everything that is on offer including the fantastic rides in the dark!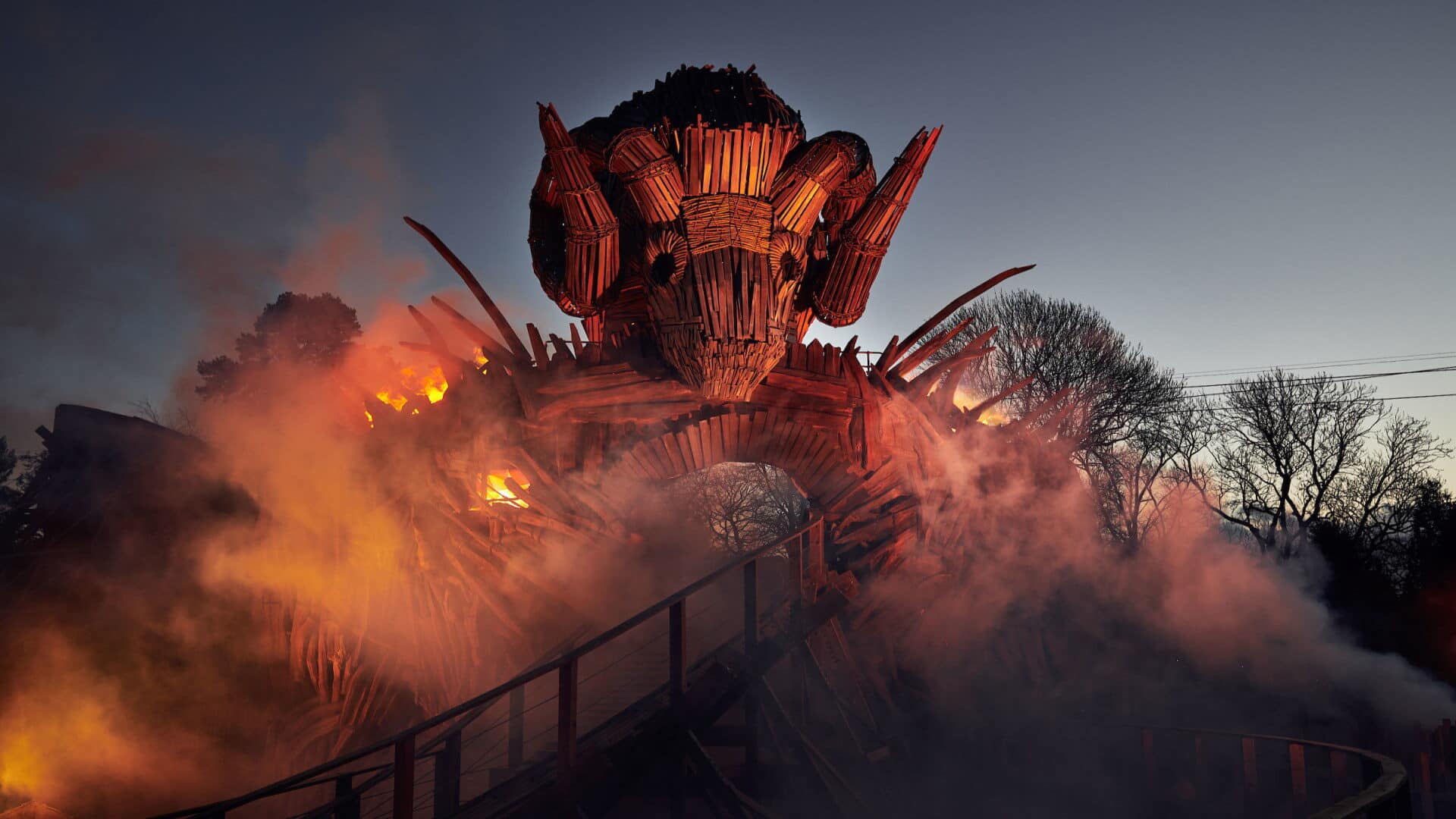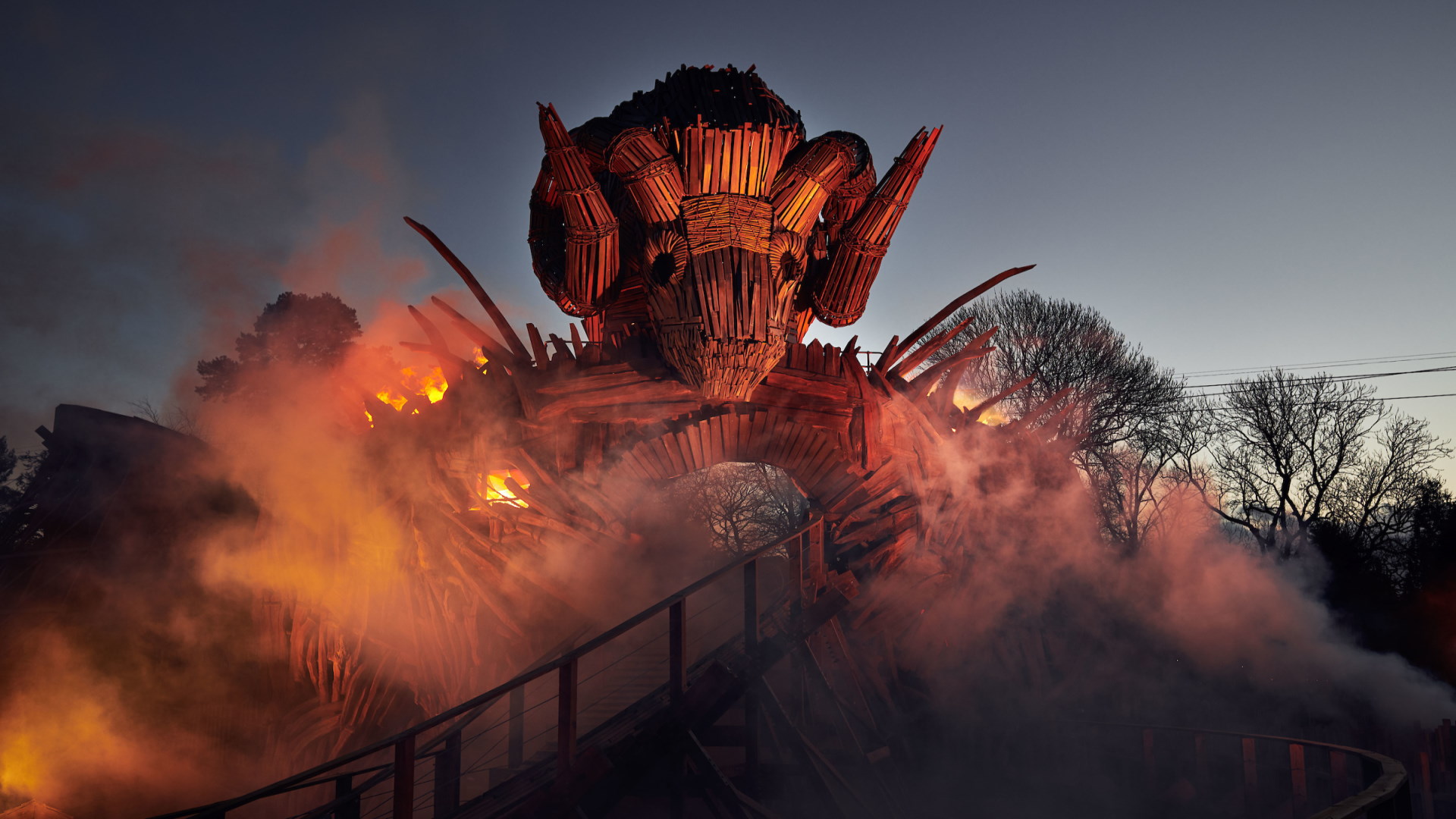 The park can be confusing for first-time attendees, especially if you attend on a busy day. Checking out the Theme Park Map on the Alton Towers Official Website can help you prepare for your visit. We would recommend that you also download the Alton Towers Resort Official App which includes an electronic version of the park map, tips on your visit and ride queue times.
Check Ride Heights
Prior to your visit be sure to check the ride height restrictions and establish which rides you and your family are eligible to ride. If a member of your party is only just over the minimum height, once they have been measured you can ask for a wristband which they can wear for the rest of your day eliminating the need to get measured for future rides.
Click Here for an insight into each of the thrilling roller coasters on offer at Alton Towers Resort.
---
3 – Order Tickets Online
Book your tickets online in advance as this will save you money and means that you can head straight to the turnstiles and don't have to worry about buying your tickets when you arrive at the park.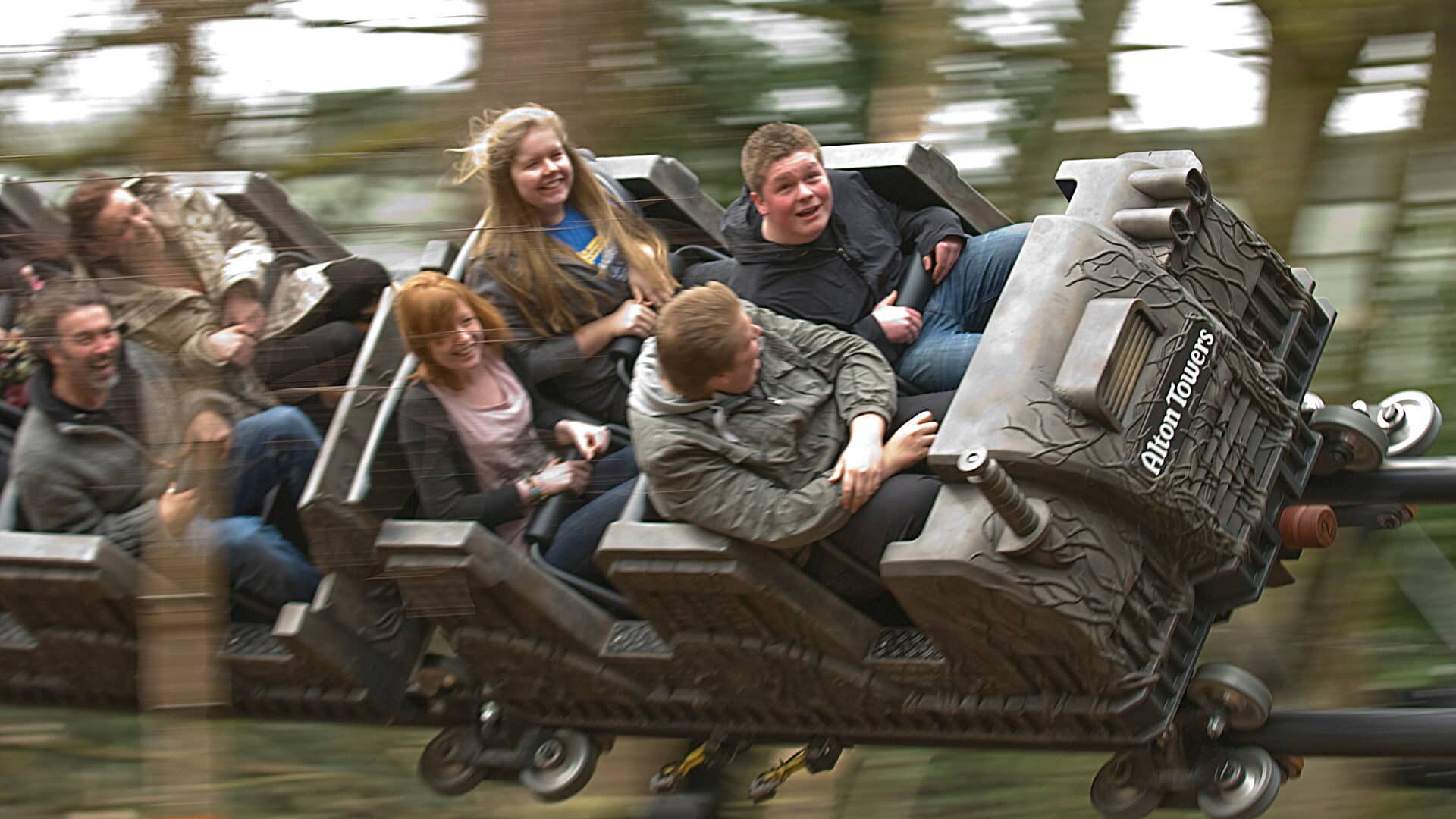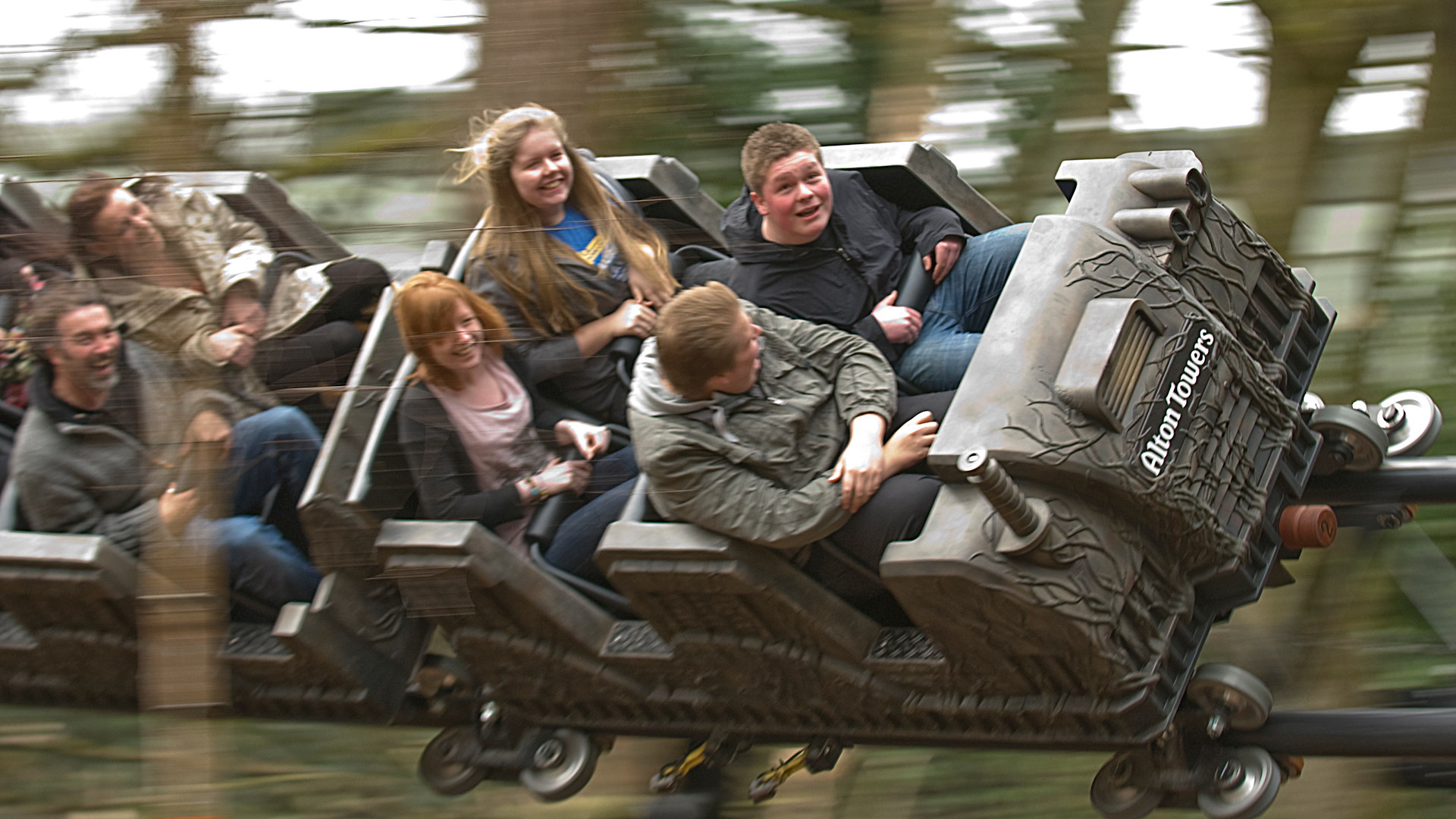 Buy your tickets from the Alton Towers Official Website or check our dedicated Alton Towers Special Offers page.
---
4 – Food and Drink
Alton Towers offers a wide range of food and drink options with our favourite being the Explorers Pizza Pasta Buffet. If you want to experience something a little different then pay a visit to the Rollercoaster Restaurant (Click Here to pre-book). If you want to save some money, you can pack a lunch or picnic, and bring plenty of refreshments.
There are benches at various locations around the Theme Park that are suitable for picnics and during Scarefest there is plenty of seating available on the main lawn with a food village and entertainment throughout the day.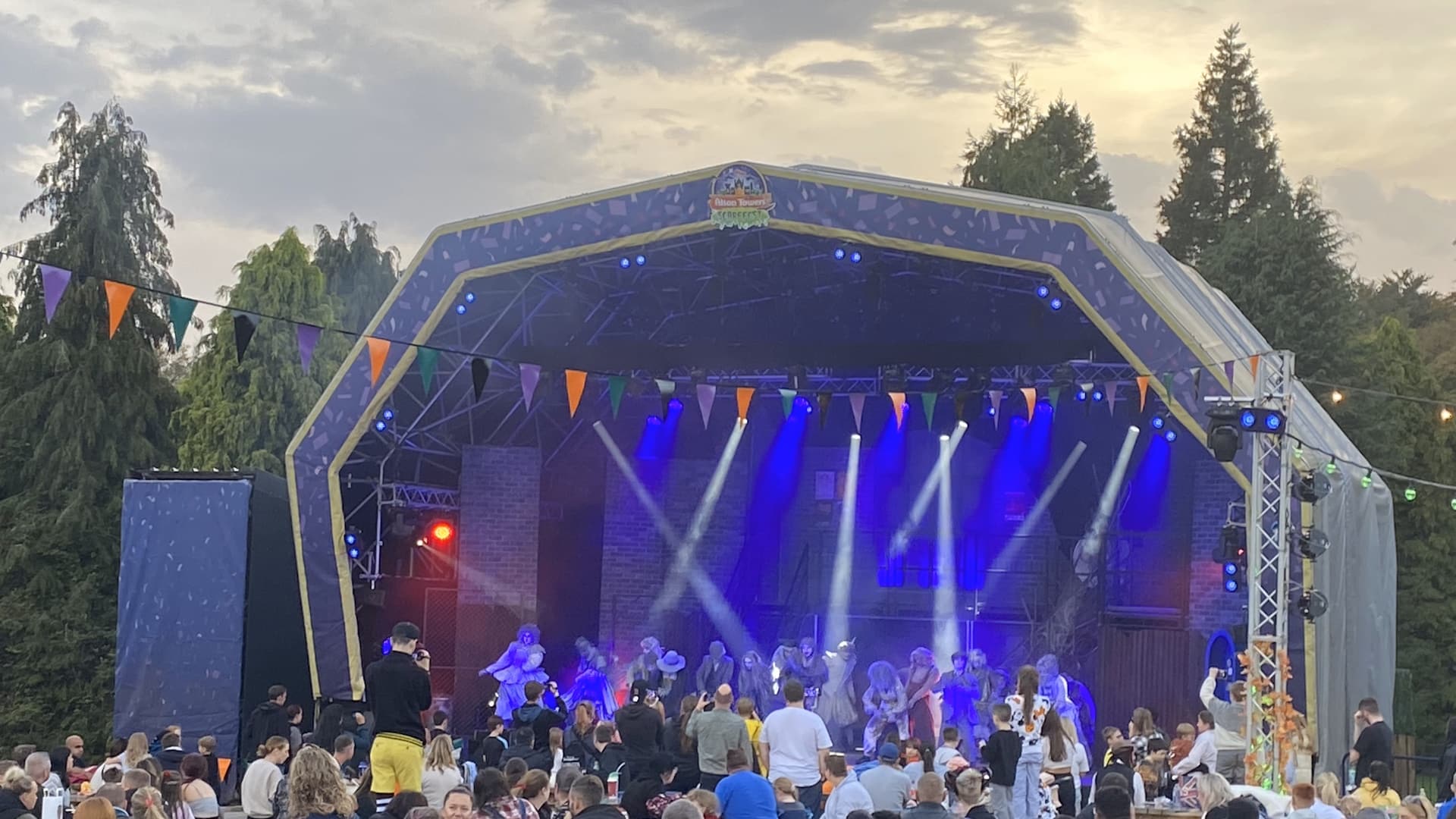 If you bring your own water bottle, you are welcome to refill it for free at any of the Hydration Stations around the park or any of the Restaurants. You can add ice too and if you want to add some flavour then we recommend the Robinsons Mini fruit shots which can carry in your pocket. Alternatively, you can buy a smart refillable drinks vessel to keep and re-use during future visits.
On busy days you can often enjoy a slight reduction in ride queue times whilst guests stop for lunch.
---
5 – Scare Mazes
Scare Mazes are optional, some are free but if you want to experience some of the bigger ones then additional charges may apply. It is a good idea to pre-book your scare maze tickets as they are very popular and you don't want to miss out.
You don't need to wait until it is dark to experience the scare mazes as the majority of them are indoors. The queues also tend to get longer later in the day as people's bravery levels increase.
As the scare mazes get busier your time may be better utilised riding the roller coasters and experiencing some of the rides at Alton Towers Resort in the dark. The atmospheric sounds, lighting and party atmosphere really make for a very memorable experience.
---
6 – Fastrack Tickets
At a price, you can get Fastrack passes which will reduce your waiting time allowing you to enjoy the most popular attractions.
Click Here for more details.
Rainy Day Guarantee
If it rains continuously for more than an hour during your visit to Alton Towers Theme Park, you can return for Free on a like for like visit. Pre-booking a reservation ticket is essential.
Click Here for more details.
---
7 – Extra Ride Time
During Scarefest, the park's advertised closed time is 9.00pm but it is the queues that close at 9.00pm and not the rides, therefore as long as you are in a queue before 9.00pm then you are guaranteed a go on the ride.
---
8 – Experience Thrilling Roller Coasters
There are seven thrilling roller coasters on offer at Alton Towers. They are all amazing during the daytime but look even more fantastic at night.
Wicker Man is the UK's first new wooden coaster built in over 20 years, a globally unique experience that will reconnect riders with the primal essence of rollercoasters. Wicker Man was also the first to incorporate fire.
Galactica is a flying roller coaster located in the Forbidden Valley area of the Theme Park. The £12m thrill ride was the first-ever flying coaster manufactured by Bolliger & Mabillard (B&M) and features a dual-platform loading station, permitting three trains to operate simultaneously.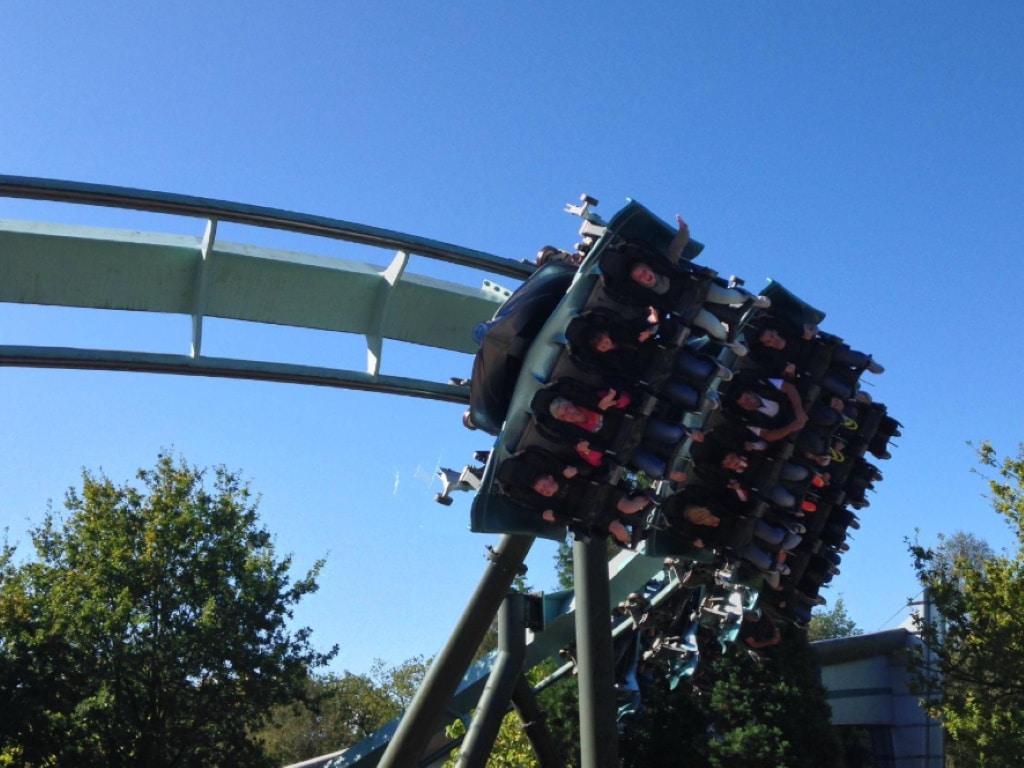 One of the best roller coasters here in the UK, Nemesis is an angry alien creature trying to rip its way out of the ground. It was Europe's first inverted roller coaster and features a truly thrilling storyline.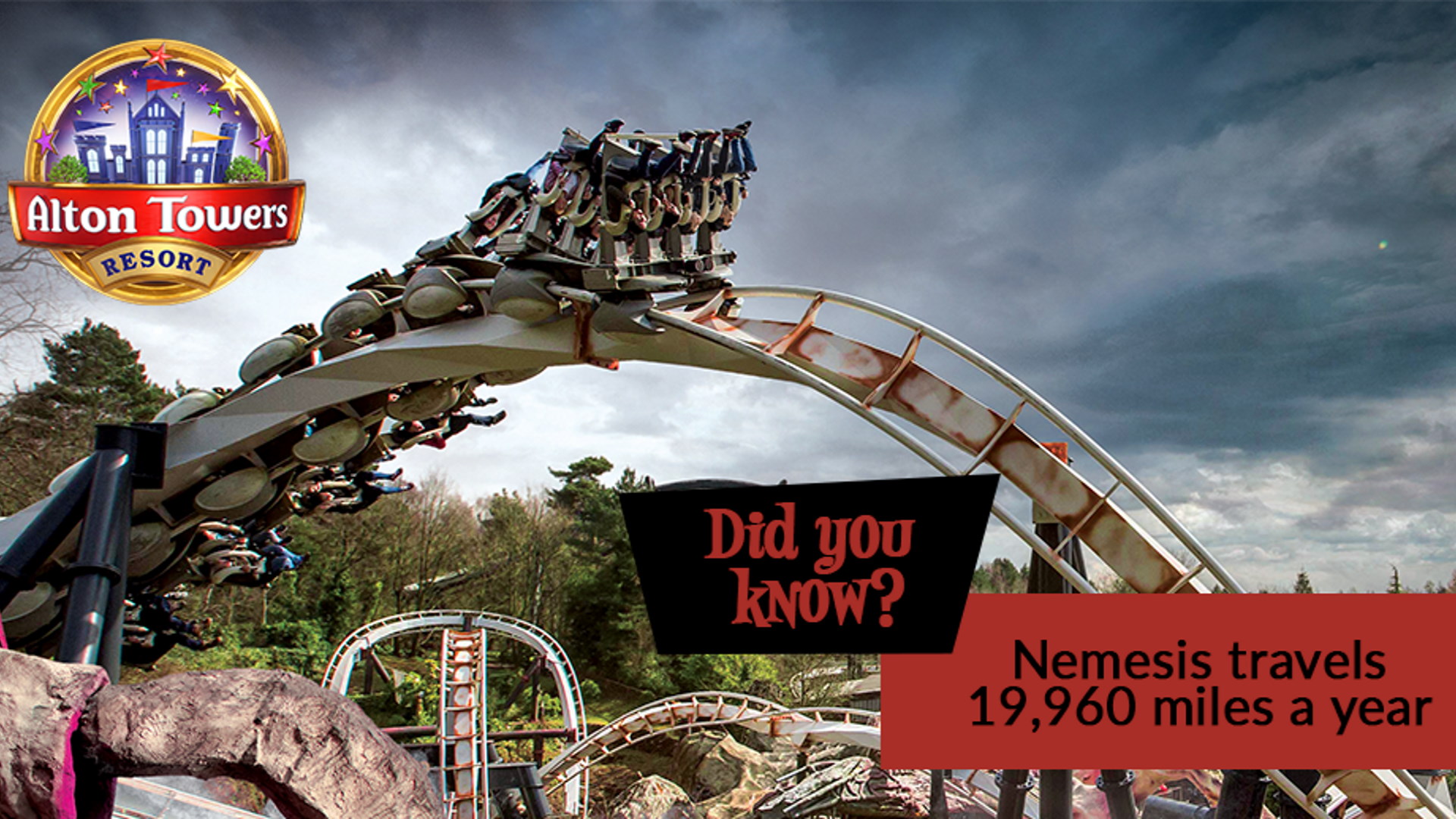 PLEASE NOTE: Nemesis is currently closed for refurbishment.
Oblivion was the world's first vertical drop roller coaster featuring a 180ft drop at 87-degrees. As each car reaches the drop it is held by a holding chain for a maximum of five seconds, giving the rider a clear view of the long drop, before a brake is released allowing the car to drop into the tunnel. Each car features two rows, with the back row being slightly raised in order to give passengers a clear view of what lies ahead.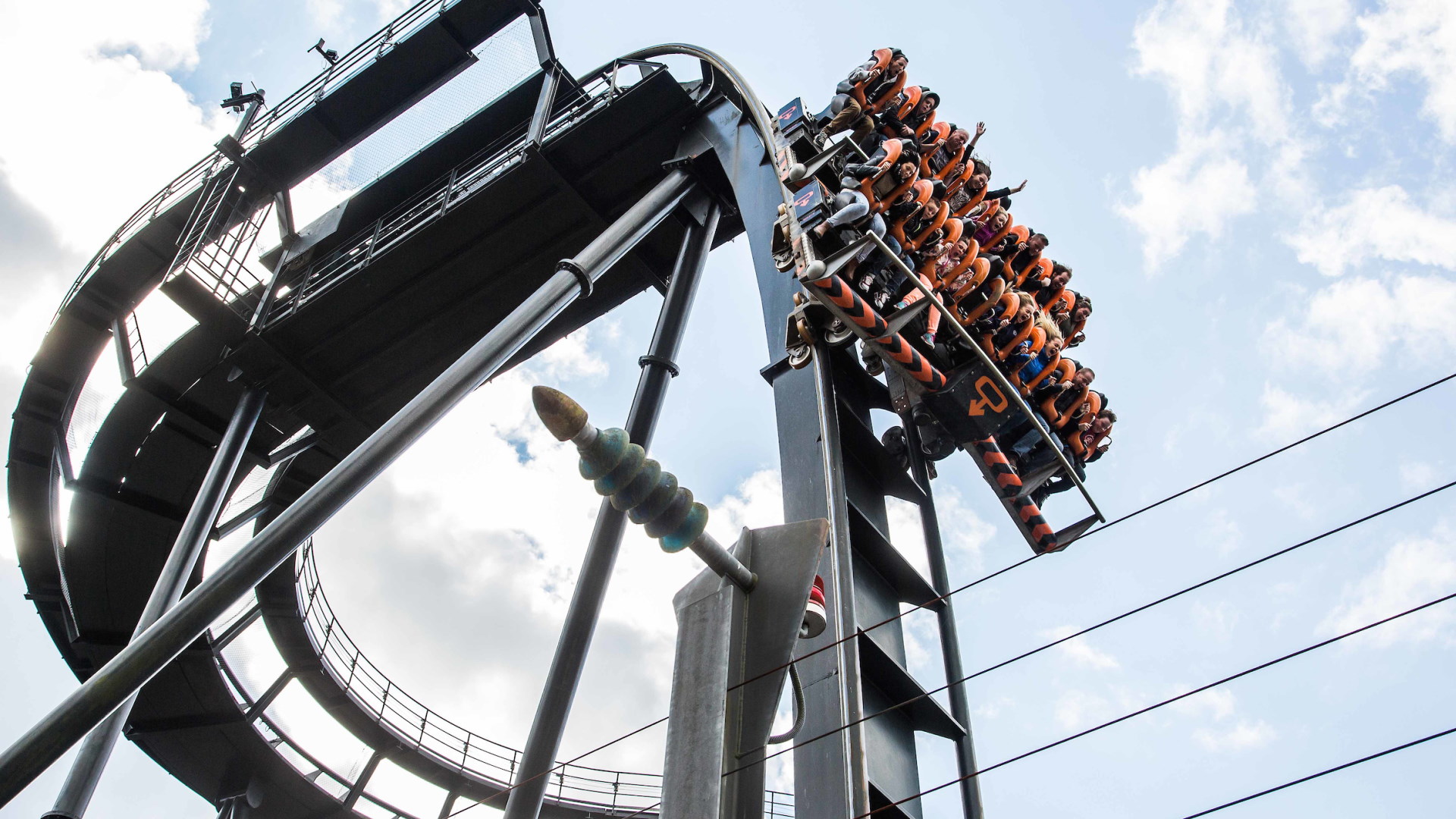 Rita starts with the train racing forward from the station area, accelerating from 0 to 98.3 km/h (61.1 mph) in 2.5 seconds. The ride negotiates high-speed corners and air-time hills. It was the first hydraulic Launch roller coaster of its kind in the whole of Europe.
The Smiler is the world's first and only 14 loop roller coaster. When viewed from off the ride, The Smilers batwing element resembles the Smiler logo. The roller coaster's twisting track combines the world-beating 14 loops with a speed of 85kph.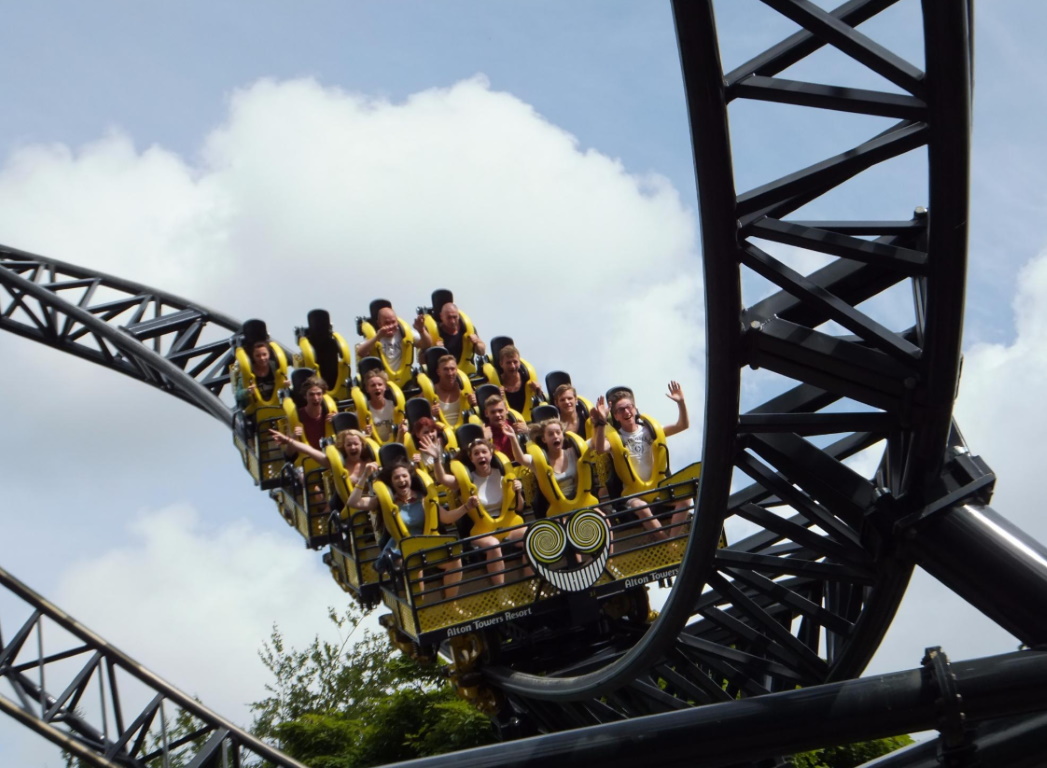 The £15m Th13teen ride was the world's first vertical freefall drop roller coaster, on which the track and train freefall in darkness.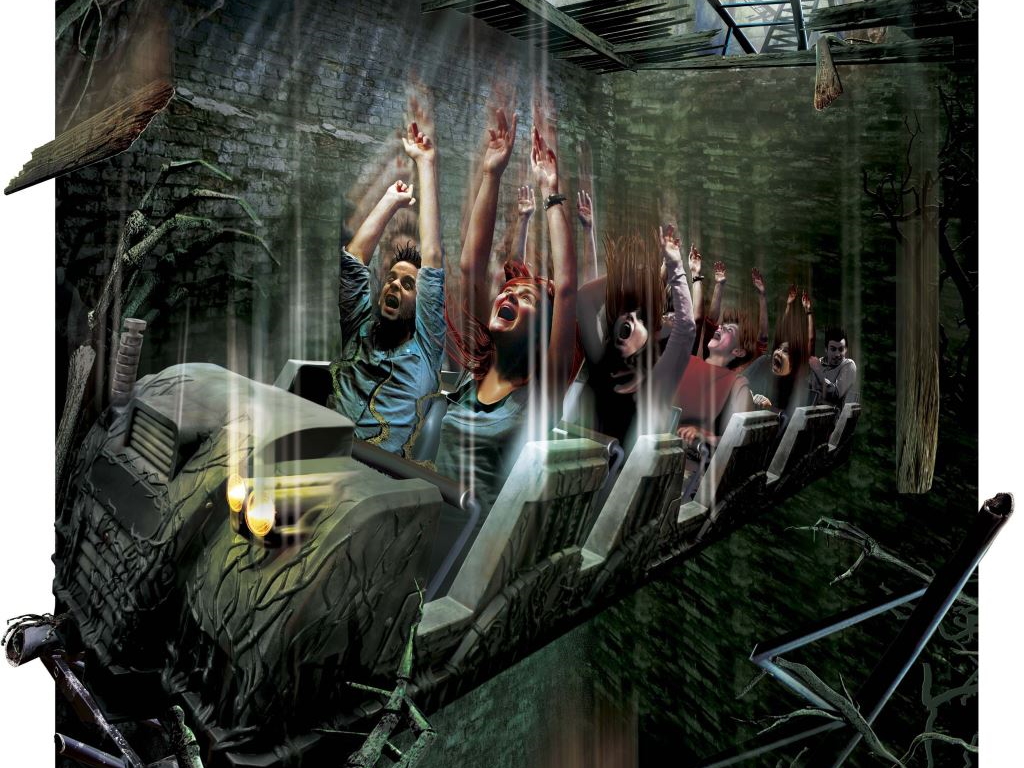 ---
9 – Ghostly Goings On
As you make your way around the park, don't miss the Haunted Hollow footpath which leads from Mutiny Bay to Gloomy Wood, where you will find The Curse at Alton Manor, one of the park's newest attractions.
Alton Towers Ancestors
Keep an eye out for the Alton Towers Ancestors as they wander around the park throughout the day. They are a friendly bunch and it's great to get a photo with them.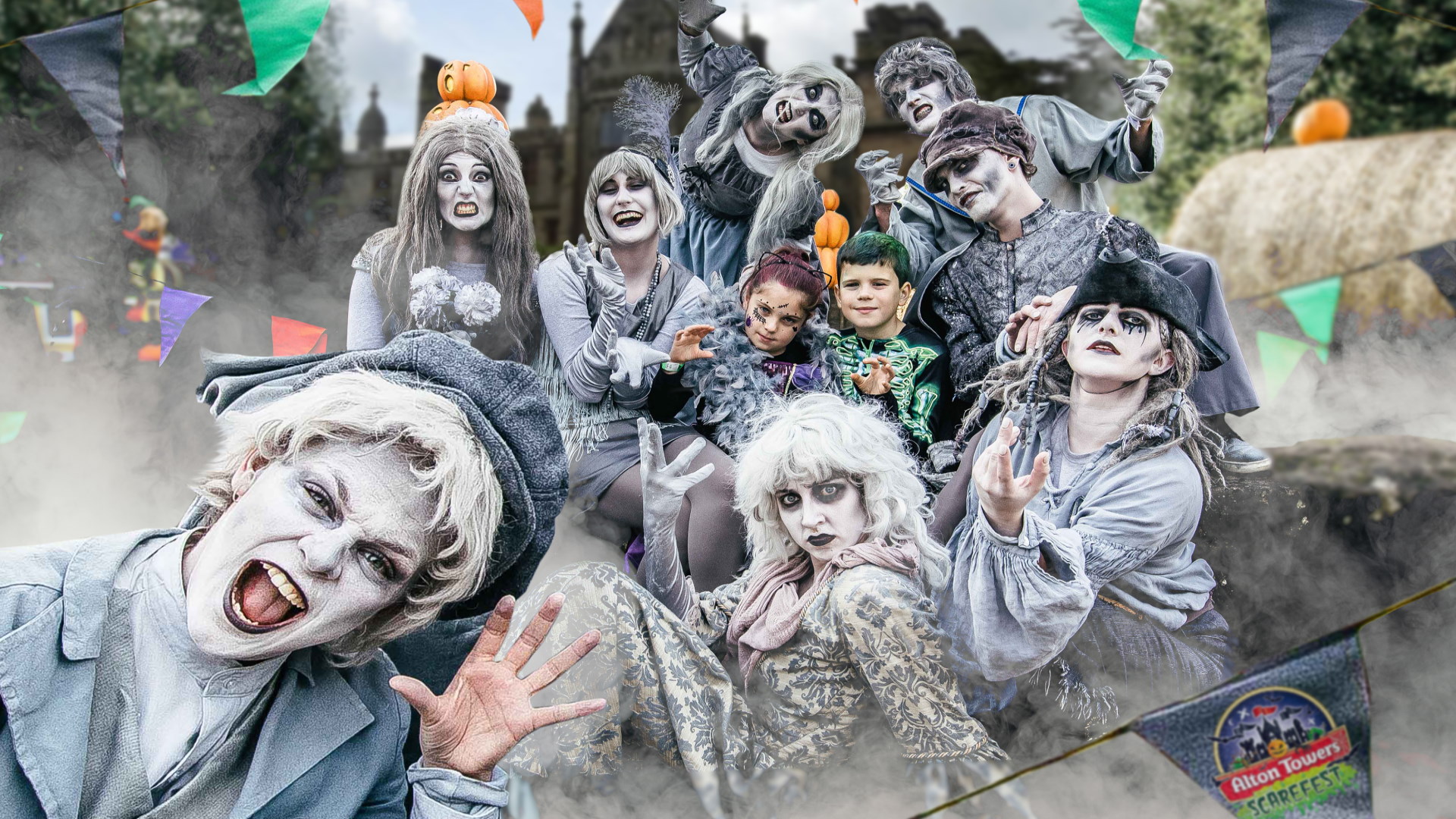 The Curse at Alton Manor is an amazing ride perfect for Halloween, but please be aware that this ride may not be a good idea for young children or those of a nervous disposition.
The Curse at Alton Manor. A haunting dark ride, taking you on a hair-raising journey through the spectacular twists and turns within the cursed Manor.
If you are a fan of horror films then, The Curse of Alton Manor is like a Horror Movie brought to life!
---
10 – Exit at the back of the Park
End your day at the back of the park and you can avoid the queue for the monorail and it's only a short walk back to your car.
See the part marked Exit Here, next to Galactica on the map below.
---
Travelling to Alton Towers Resort
Alton Towers is located in the beautiful Staffordshire countryside. There are a number of ways to get to Alton Towers. If you are travelling by car, Alton Towers Resort is between the M1 and the M6. When driving to any of Alton Towers Resorts Attractions use the postcode ST10 4DB. Please follow the signs for the final part of your journey, as your Sat Nav may attempt to take you down a local farm track, especially if you're coming down the B5417.
Please drive with care when you're in the area. There are many walkers, cyclists and horse riders, and the roads can be very narrow in places.
Travelling by Train
The nearest train station to Alton Towers is Uttoxeter, which is accessible from a large number of UK train stations including London, Birmingham and Newcastle upon Tyne, where trains depart every hour. Search for your train tickets using Raileasy. From Uttoxeter, the remainder of the journey can be made by taxi or bus (there is one daily bus service which takes approximately 40 minutes). Visitors also catch trains to Alton Towers via Stoke-on-Trent (four bus departures daily) and Nottingham and Derby (both one bus service daily).
Nearby Accommodation
There are lots of places to stay in the Peak District. Alton Towers is surrounded by beautiful countryside. The theme park offers on-site accommodation. If you only planning on visiting the park for one day and would like to explore some of the other attractions in the area then take a look at some of the wonderful self-catering cottages available from Snaptrip.

Attractions Near Me Offers
For the best deals and Discount Days Out visit our Offers page Attractions Near Me
Also, like our Facebook page for notifications of any new offers Facebook.com/AttractionsNearMe
Top 10 Listings
If you enjoyed reading our Top 10 UK Theme Parks listing, you may also be interested in the following pages.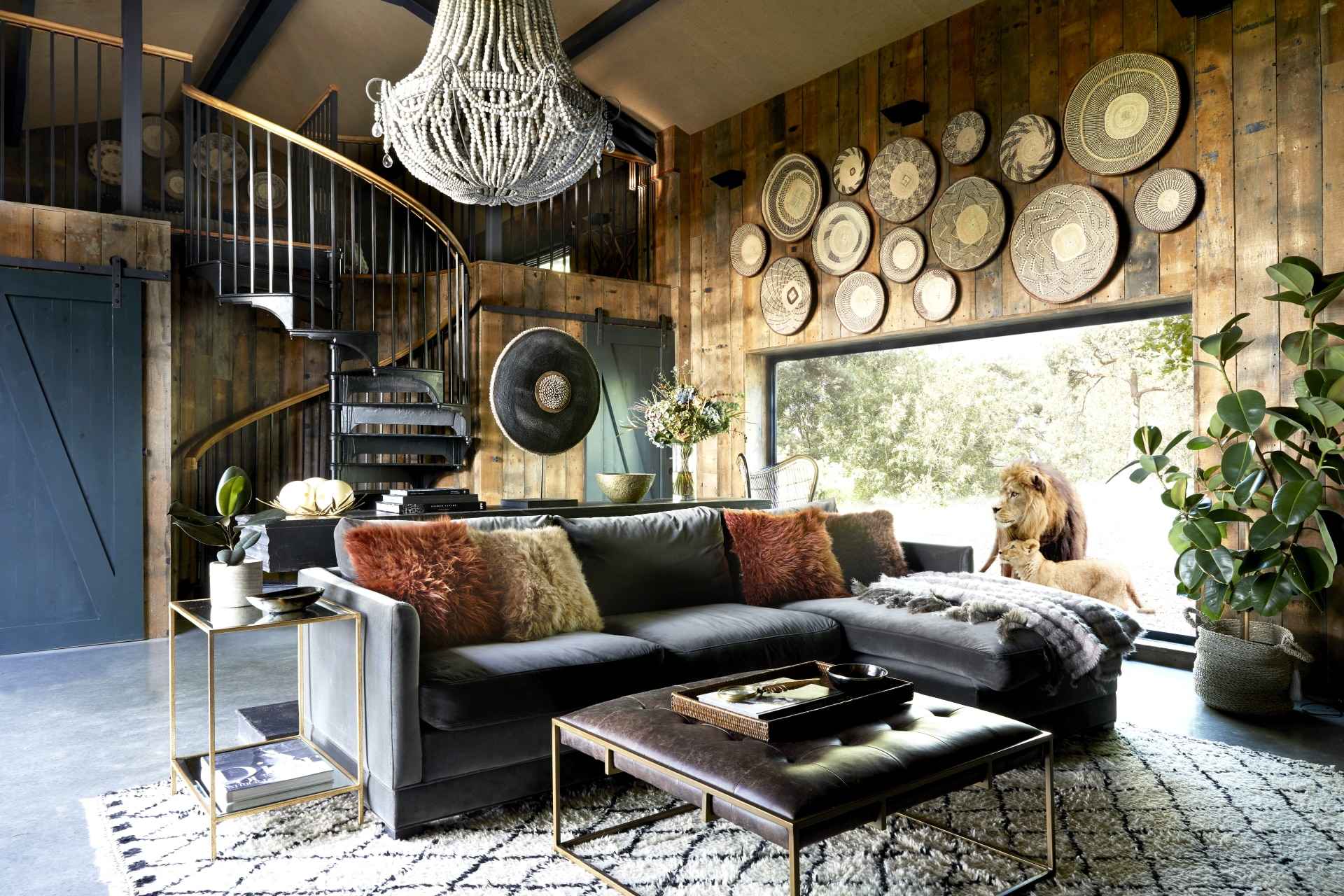 View All Top 10 Listings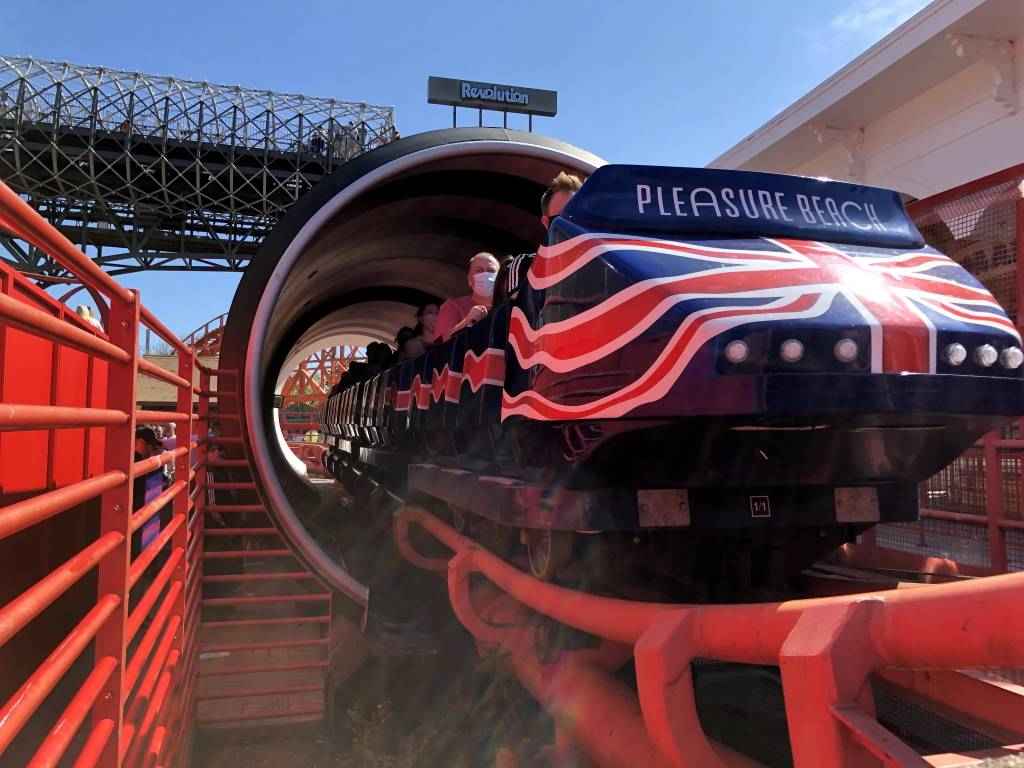 Longest Roller Coasters in the UK
Longest Roller Coasters in the UK
Holiday Resorts with Waterslides
Holiday Resorts with Waterslides
Christmas Gift Ideas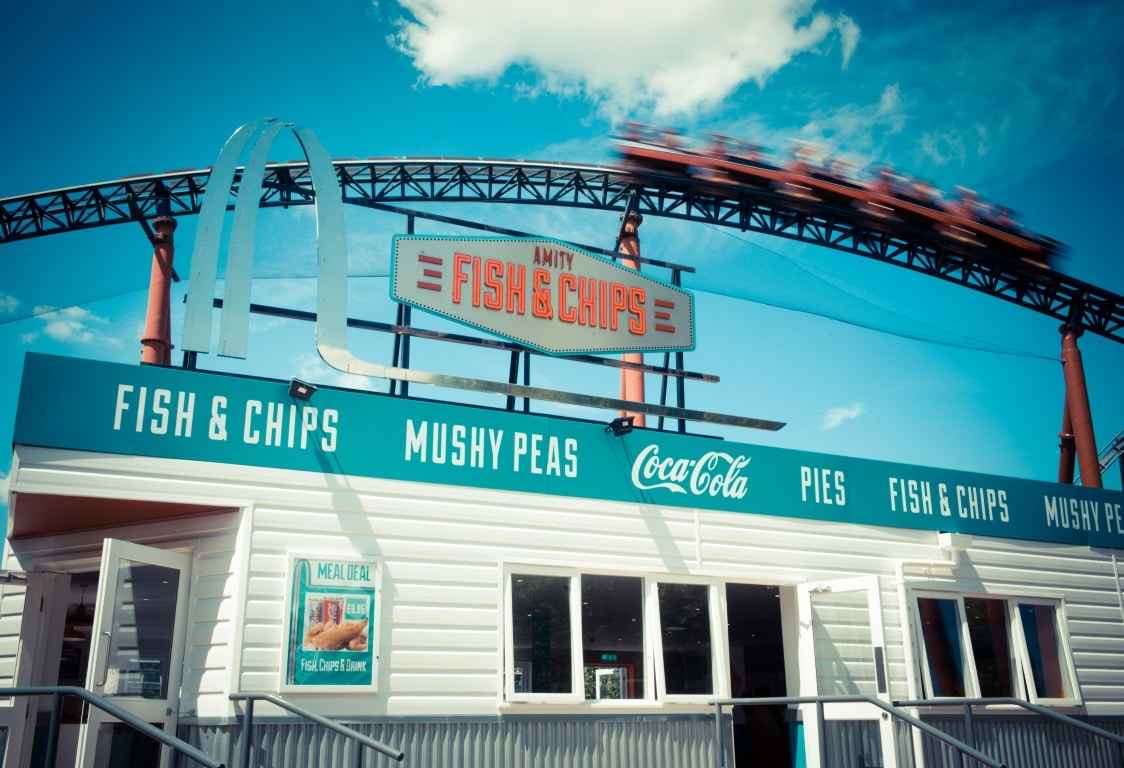 Fastest Roller Coasters in the UK
Fastest Roller Coasters in the UK
UK Theme Parks for Thrill Seekers
UK Theme Parks for Thrill Seekers
Attractions Near Me Offers
View More Discount Days Out at Attractions Near Me
Also, like our Facebook page for notification of any new offers Facebook.com/AttractionsNearMe
Tips for Visiting Alton Towers Scarefest
was last modified:
November 25th, 2023
by