West Midland Safari Park is an award-winning visitor attraction, located in Worcestershire in the heart of England. It is home to a variety of all-weather attractions, including four miles of drive-through safari, the largest animatronic dinosaur exhibit in the UK and a theme park.
Animal Exhibits at West Midland Safari Park
Visitors to West Midland Safari Park can view a whole host of exotic species, such as bears, baboons and big cats. Presently, around 140 different species call the Park home, including cheetahs, lions, elephants, giraffes and rhinos. The attraction also offers a wide selection of daily activities for a fun-filled and action-packed family day out!
Safari Drive-Through
One of the highlights of your visit to West Midland Safari Park is the four-mile self-drive safari. Split into African and Asian areas, almost all of the animals are free-roaming and can literally walk straight past your car. The Safari Drive-Through is home to some of the world's most beautiful and critically endangered
animals.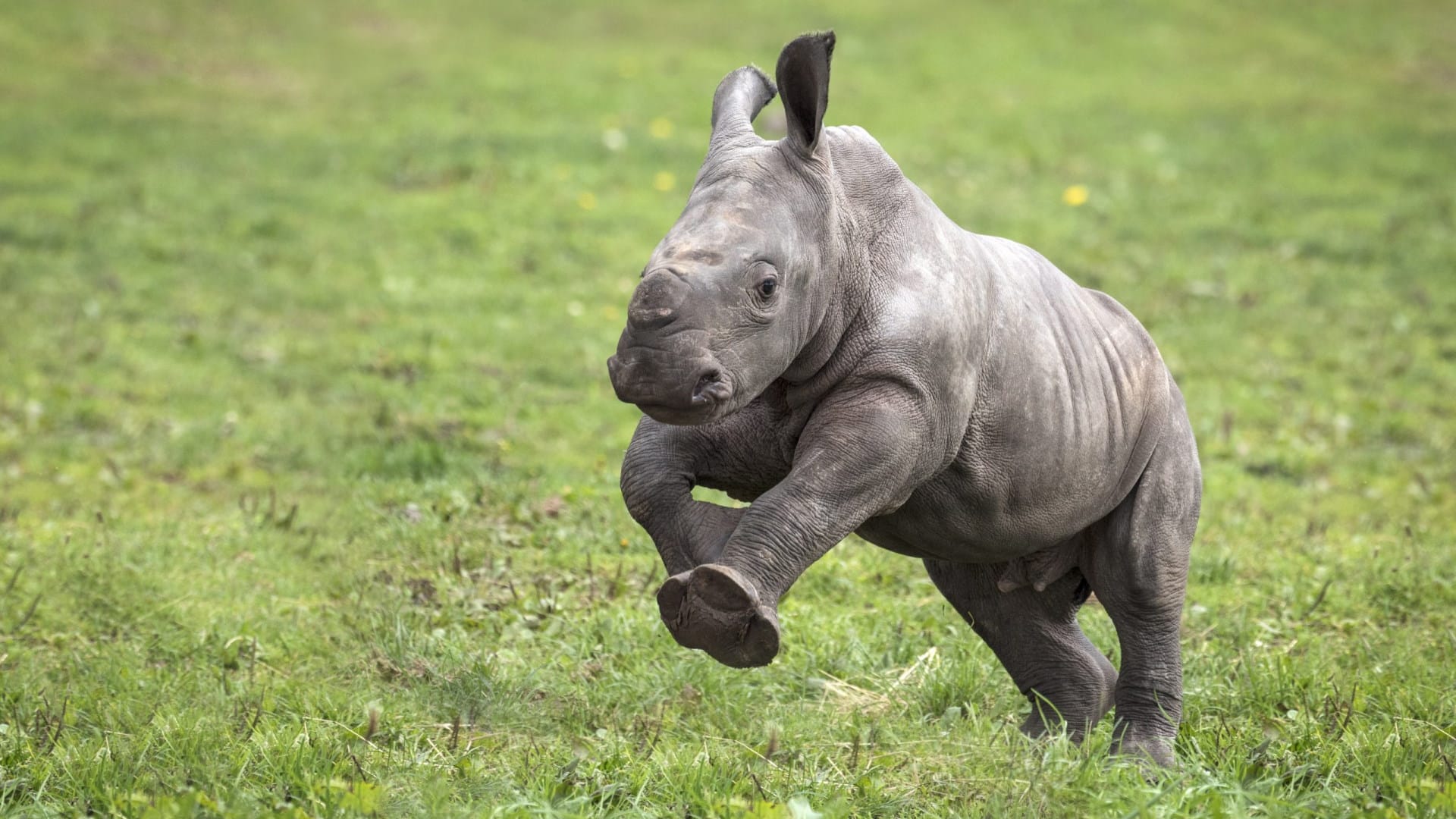 African Plains
In the African Plains, you will experience some of Africa's largest animals. Keep a lookout for the gentle giraffes, huge horned Ankole cattle and the Congo buffalo and zebra.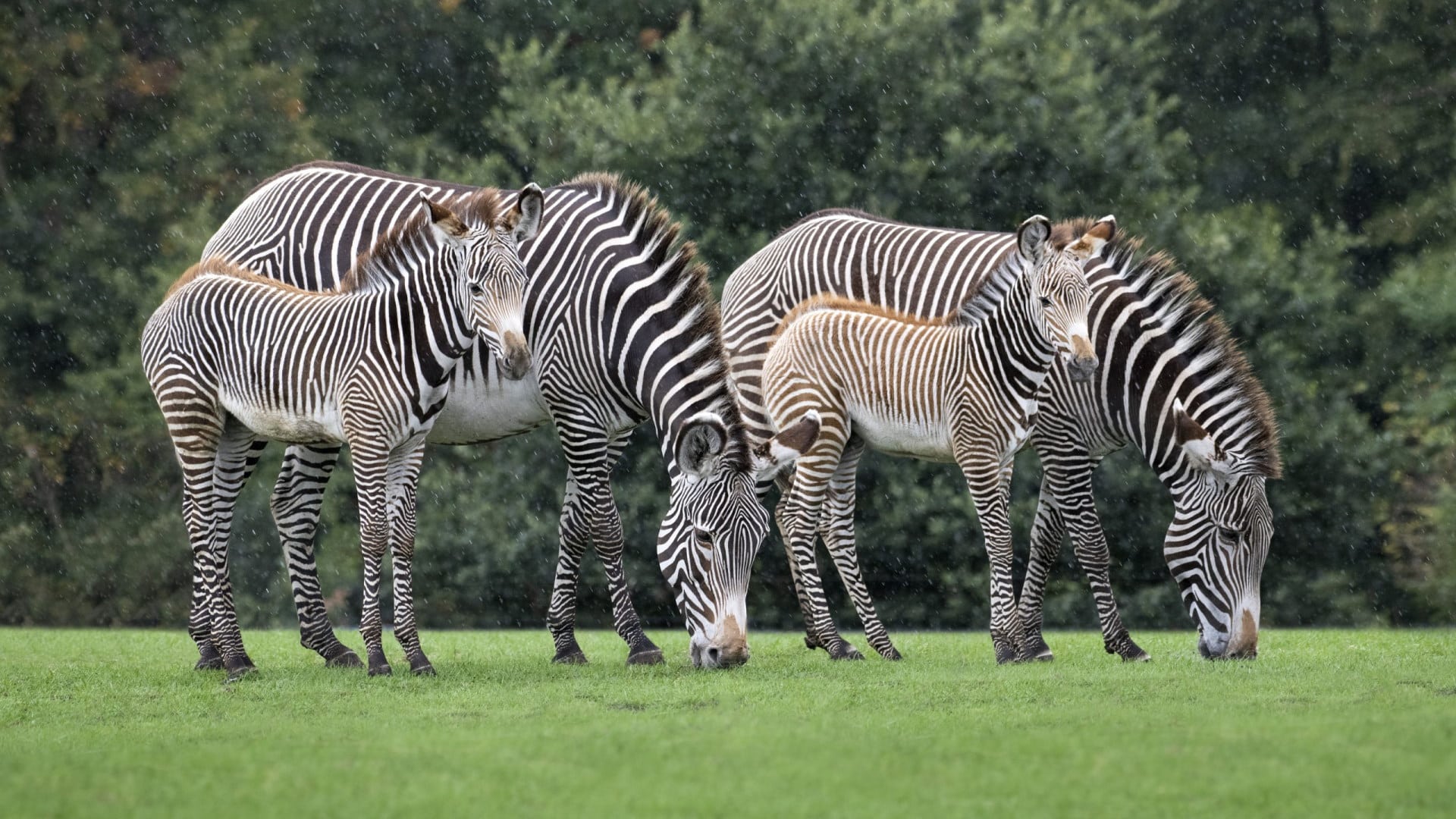 Asia
Come face-to-face with an array of endangered deer and antelope, as well as Bactrian camels in Wild Asia and Asian Lowlands. You may also get a glimpse of the Philippine spotted deer which is the world's rarest deer.
Elephant Valley
In Elephant Valley, you will find two African elephants named Five and Sutton. African Elephants are the largest living land animal, with an average height of 3.2 metres and mean weight of 4.5 tonnes.
The female elephant named Five, came to West Midland Safari Park from an elephant orphanage in Kruger National Park. Born in 2014, Sutton was the first elephant calf to be born at the Safari Park. He was one of the first elephants in the world to be born from a procedure using artificial insemination with semen from a wild bull in South Africa.
Big Cats
The Carnivores section is home to some of the world's greatest hunters. See the fastest land mammal as you drive through Cheetah Plains and marvel at the magnificent tigers and rare painted dogs. Watch the beautiful dhole playing in Wild Woods and go off-road to get closer to the king of beasts in Realm of the Lions.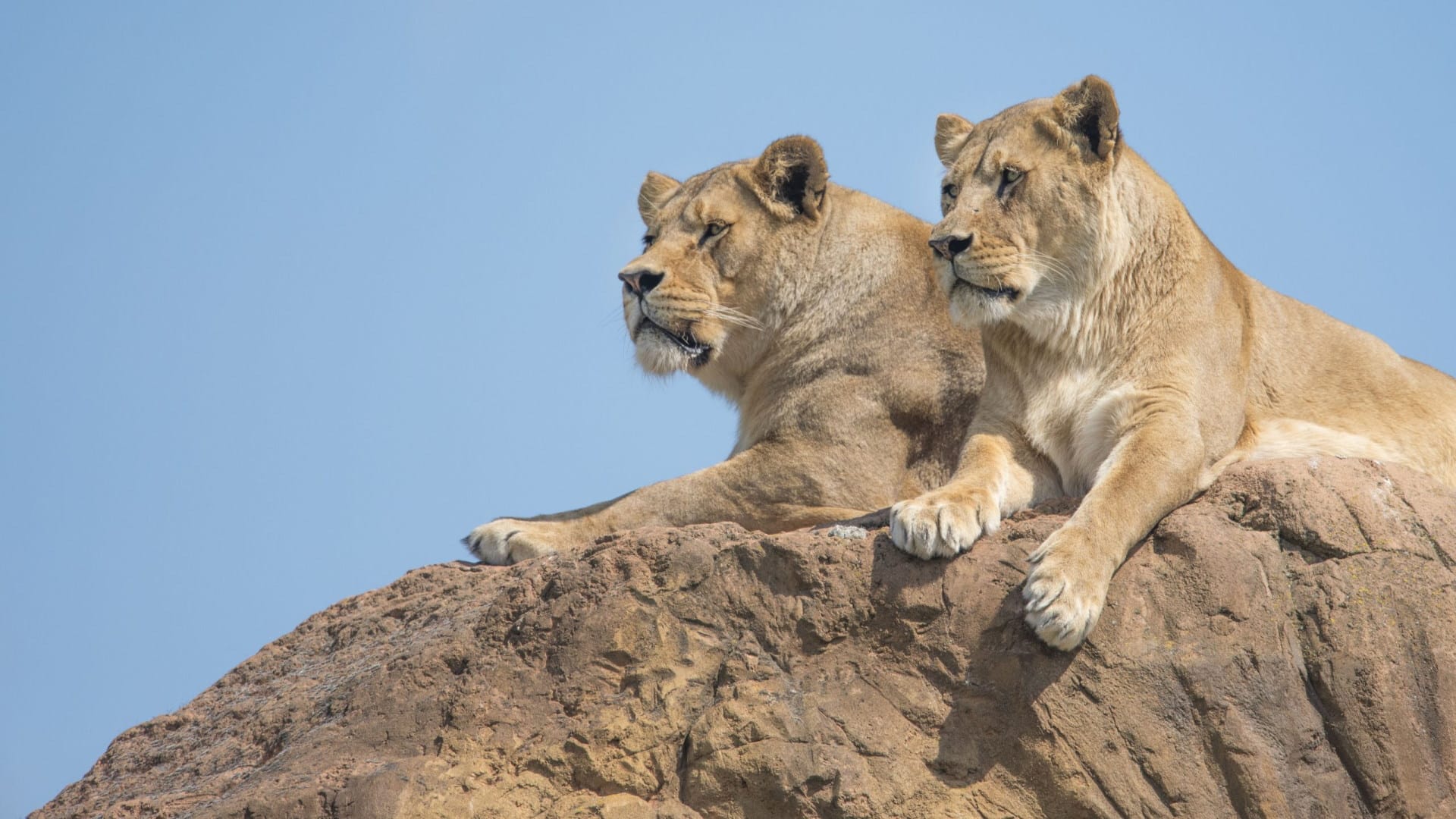 Discovery Trail
The walk-through Discovery Trail is a fantastic all-weather attraction, hosting a number of animal exhibits, a variety of encounters, talks and shows and a virtual reality river ride.
Penguin Cove
Observe the Humboldt penguins in Penguin Cove, as they 'fly' effortlessly through the water.
Twilight Cave
The family attraction's Twilight Cave is an indoor exhibit featuring free-flying fruit bats and douroucouli (night monkeys). Face your phobias in Creepy Crawlies or find the colourful fish in the Aquarium.
Red Panda Retreat
See if you can spot Mei Lin, the red panda as she explores her habitat or has a snooze. Reptile World is home to some of the largest and most deadly reptiles on the planet. See the giant green anacondas, shy pancake tortoises and brightly coloured dart frogs.
Lorikeet Landing
Visit Lorikeet Landing where you can get up close to our amazing flock of rainbow lorikeets in their specially designed, heated enclosure. For a small charge, you can purchase a pot of nectar and marvel at these beautiful birds up close, as they perch and eat from your hand!
Sea Lion Show
The park offers daily feeds, talks and encounters, in addition to the many exhibits. Take a seat and enjoy the fantastic Sea Lion Show, where the fabulous California sea lions show off their amazing behaviours, both in and out of the water. There is also the chance to meet one of the Park's small, friendly animals, or learn more about life in cold blood at the reptile talks.
Land of the Living Dinosaurs
Step back in time as you come face to face with some of the largest, most unusual and fearsome animals to ever roam the planet.
See friendly stegosaurus, ginormous Argentinosaurus and the terrifying t-rex as you journey through the four different time periods, starting with the Permian and ending with the Cretaceous. There is even a chance to dig for fossils in the Dino Dig.
Land of the Living Dinosaurs features over 40 life-size, animatronic dinosaurs, making it the largest animatronic dinosaur attraction in the UK. All dinosaurs have moving arms, tails and heads and you can even see them 'breathing'. Life-like grunts, squawks and mighty roars emit from the prehistoric beasts and along with themed planting, geyser and swamps, the immersive experience makes you feel as if the story of the dinosaurs is unfolding in front of you.
Ice Age
Ice Age is an immersive, multi-sensory experience, allowing guests to step back in time and walk amongst the magnificent creatures that roamed the Earth millions of years ago.
The captivating exhibit begins at the start of the Cenozoic Era, nearly 65 million years ago and features over 20 life-sized species of mammals, the majority of which are animatronic. These moving, breathing and roaring creatures include a giant ground sloth, menacing hell pig and a herd of ginormous mammoths.
It is the UK's largest Ice Age exhibit featuring an enormous volcano and huge atmospheric ice cave, both of which can be walked through by explorers.
African Village
Located just beyond the Adventure Theme Park, is a traditional themed East African village. Be sure to look out for the pod of wallowing hippos as you make your way to the village which is home to lemurs and meerkats, plus a walk-through area where you can feed the friendly sheep and goats.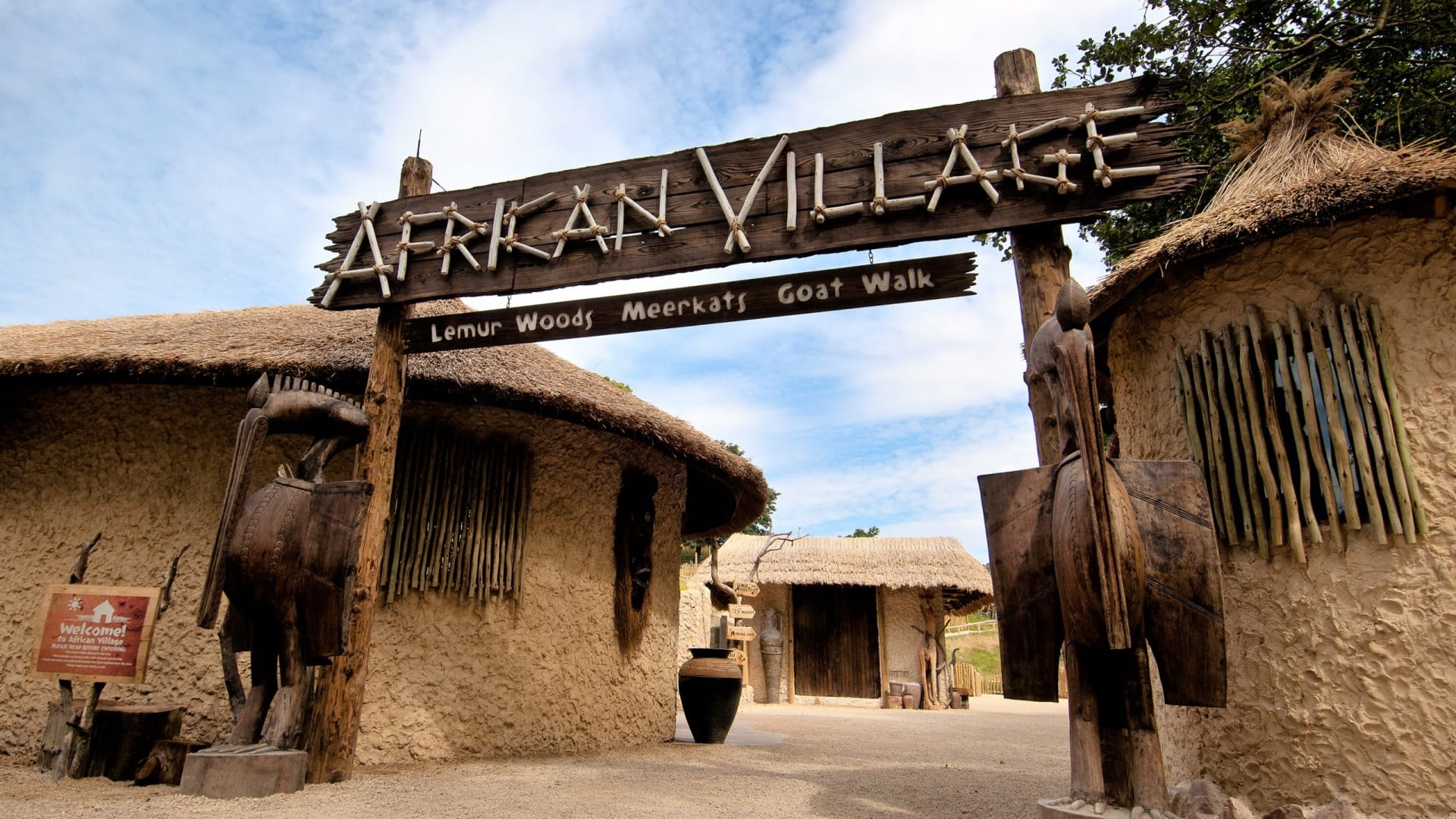 Hippopotamus
West Midland Safari Park is home to the largest pod of hippos in the UK with guests having the opportunity to feed them and learn all about their different personalities at the daily Hippo Encounters.
Meerkat Mayhem
You will encounter three mobs of inquisitive, cheeky meerkats at Meerkat Mayhem. Be immersed in the middle of a true meerkat manor as you watch them socialise, play and forage. You can even feed them during the daily talk.
Lemur Woods
The largest walk-through lemur wood in the UK is at West Midland Safari Park. This is where three different species of lemurs jump, swing and play around you, as you stroll through the woodland. Keep an eye out for the playful ring-tailed lemurs, fluffy red-bellied lemurs and shy white-fronted brown lemurs. There are also
daily lemur talks, where you can find out more about these amazing primates.
Goat Walk
The Goat Walk allows you to meet and feed the mischievous Somali sheep, pygmy goats and Cameroon sheep. There is even the chance to learn more about African Village life inside the African Hut, complete with traditional utensils and living space.
Adventure Theme Park
In addition to the fantastic animal attractions, West Midland Safari and Leisure Park also offers a theme park to make your day even more exciting. The Adventure Theme Park is open daily throughout the summer season and has a variety of rides, suitable for all ages. Please note, Wristband and ride ticket prices are charged in addition to Park admission. Everyone, including under 3s, will need a wristband or ride tickets to go on the rides if they meet the minimum height requirements.
Click Here for more details on the available attractions and current prices.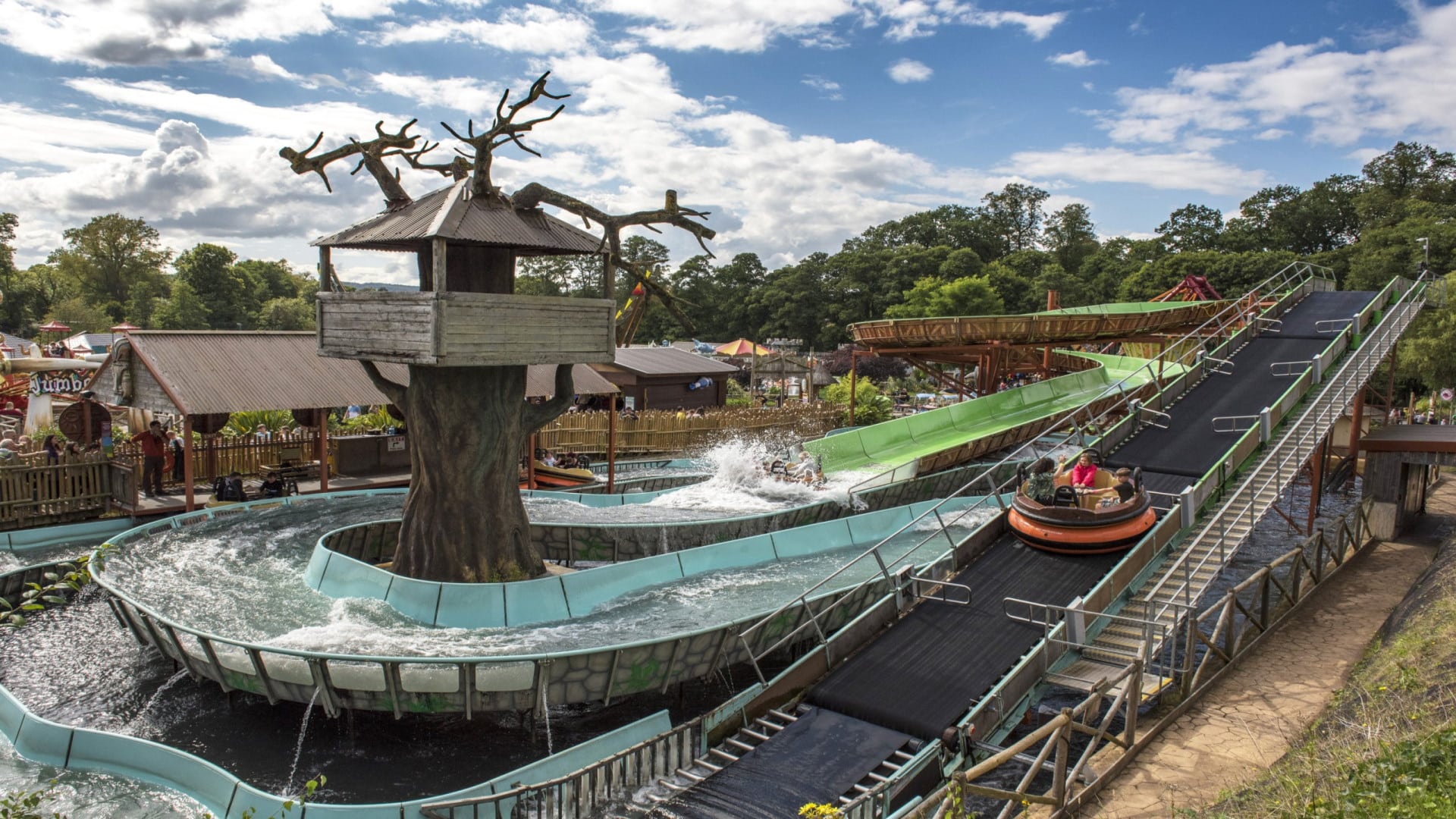 All the Fun of the Fair
Attractions on offer range from From traditional rides showcasing 'all the fun of the fair', to water rides and rollercoasters. There are rides to cater for both thrill-seekers and the younger members of the family. Test your driving skills on the dodgems, whizz down the slides, plummet 30m towards the earth on the Venom Tower Drop or soar high above the ground on Kong. The Adventure Theme Park is great fun for all the family.
Boj's Giggly Park Play Area
Located next to the Park's African Village, Boj's Giggly Park is an immersive, multi-sensory and themed children's play area. Here, children will be able to find CBeebies and S4C favourite 'Boj' and his friends whilst they explore and play in the five interactive zones, designed specifically for younger visitors.
Safari Academy
The Safari Academy is an outstanding, sustainably built facility, designed specifically for visiting schools. The modern, state-of-the-art building features five classrooms to provide interactive education for groups of all ages, from pre-schools and nurseries to university groups and adult learners.
Safari Lodges
West Midland Safari Park features a number of exclusive, luxury lodges and premium cottages, designed to give guests an up-close and immersive overnight wildlife experience, like no other. The lodges are integrated into the safari, with spectacular views overlooking the animal habitats. The cottages are nestled into the walk-through Discovery Trail and have been expertly refurbished with Nepalese design influences.
Safari Lodge short breaks include breakfast and dinner, spectacular views of the animals, admission to the Park during the day and Theme Park wristbands, during the summer season.
The Safari Lodges at West Midland Safari Park are featured in our Top 10 Amazing Places to Stay. Click Here for details.
Severn Valley Railway
The Severn Valley Railway runs parallel to West Midland Safari Park, as it travels between stations at Kidderminster and Bewdley.
West Midland Safari Park Offers
West Midland Safari & Leisure Park occasionally offer discounted short breaks and some great deals on Tickets. View our webpage listing of all Zoos and Wildlife Park Offers.
Food and Drink
Whatever your tastes, there is something to suit every palette at West Midland Safari Park. The Attraction offers a variety of cuisines for you to experience.
Dino Diner is an immersive and enchanting eating experience for dinosaur lovers and families alike. Try something tasty in the African-themed Burger restaurant, located in the Adventure Theme Park. Enjoy 'Chicken & Pizza' at the Lost City Food Court or pick up a meal deal at the Adventure Food Court.
With a wealth of food and drink locations throughout the park, you're never too far away from somewhere to sit down and refuel.
Travelling to West Midland Safari Park
West Midland Safari Park is located on the A456 between Kidderminster and Bewdley. There are a number of ways to get to the Attraction. If you are travelling by car use the postcode DY12 1LF or follow the brown tourist signs.
Nearby Accommodation
There are lots of places to stay near the attraction. West Midland Safari Park also offers fantastic on-site accommodation. If you only planning on visiting the park for one day and would like to explore some of the other attractions in the area then take a look at some of the wonderful self-catering cottages available from Snaptrip.
The Safari Lodges at West Midland Safari Park are featured in our Top 10 Amazing Places to Stay. Click Here for details.
Attractions Near Me Offers
For the best deals and Discount Days Out visit our Offers page Attractions Near Me
Also like our Facebook page for notification of any new offers Facebook.com/AttractionsNearMe
West Midland Safari & Leisure Park
was last modified:
November 25th, 2023
by
Dan
Related Listings
Enjoy a great day out at Dudley Zoo and Castle, home to more than 1300 animals, and nigh on 200 species, including some of the rarest creatures on Planet Earth. Hundreds of exotic and endangered animals inhabit an ancient wooded hillside, with a rich geological history, around the ruins of the 11th-century Dudley Castle​. Dudley Zoo and Castle Dudley
Read more…