It's time to get jazzy as Mardi Gras is set to return to Alton Towers Resort with a fantabulous line-up of food, drink and live entertainment.
Mardi Gras at Alton Towers Resort
Take a trip to Alton Towers carnival-inspired Mardi Gras for quality entertainment, world food and awesome rides.
The Carnival-inspired takeover is set to dazzle as the Mardi Gras Krewes return with brand-new, high-energy entertainment, Food Street will be jam-packed with themed food from around the world, all with the backdrop of the theme park's world-class rollercoasters and fantabulous family faves.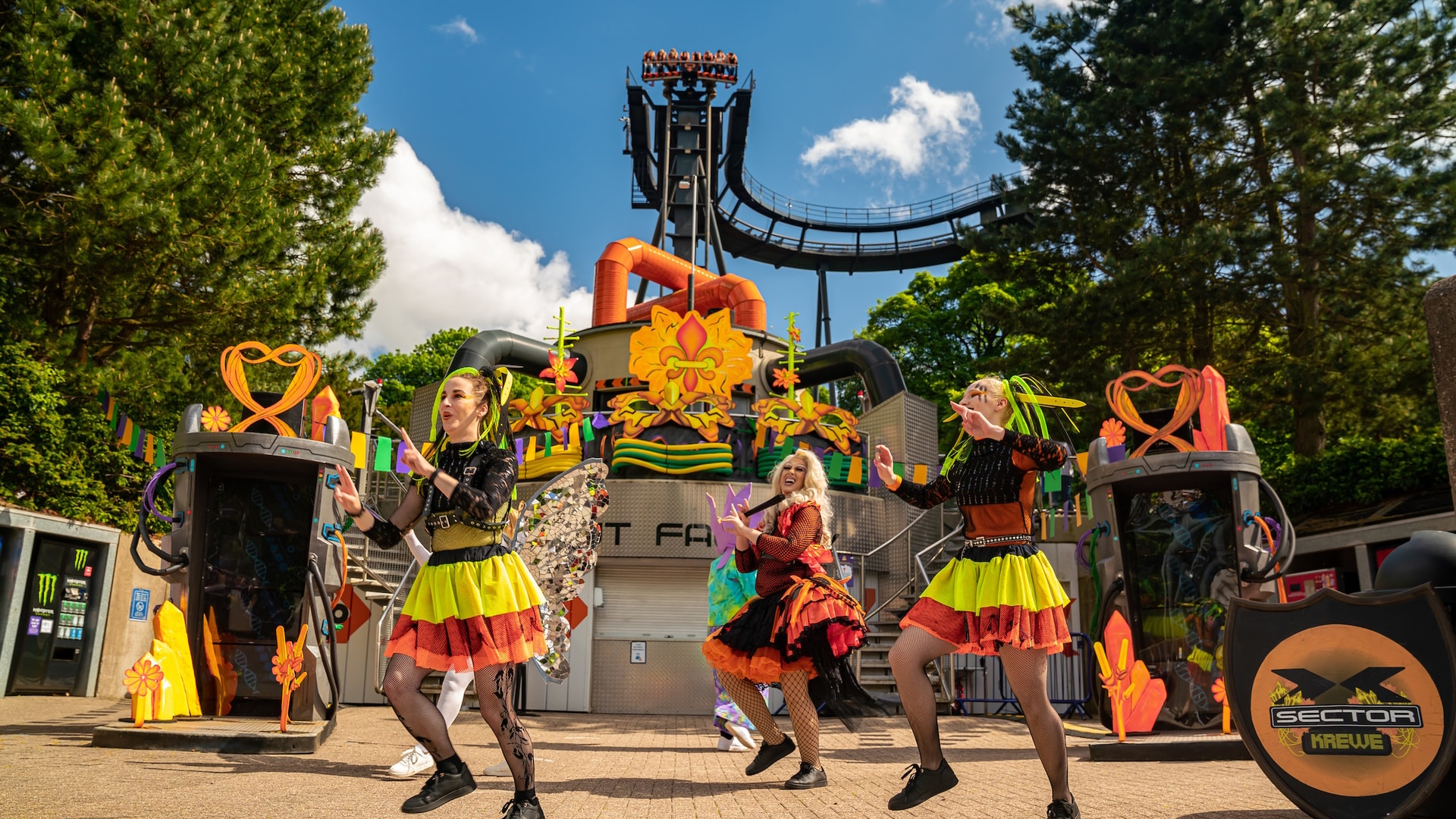 Alton Towers Theme Park
Enjoy great times, mega thrills and extreme fun with your family at Alton Towers Resort!
Alton Towers theme park in Staffordshire is the UK's most popular theme park, offering a great variety of rides and attractions including a number of world record-breaking rollercoasters. Alton Towers also caters for younger guests with the world's first CBeebies Land.
Alton Towers Mardi Gras
Alton Towers Mardi Gras is a dazzling event, featuring an explosion of colours, sounds, and high-energy entertainment including sensational performers!
The carnival-inspired event features plenty of delicious themed food from the Deep South of the USA and around the world, all set within the backdrop of the UK's favourite theme park complete with world-class rides and attractions.
Each themed area of the Park is represented by its very own flamboyantly dressed 'Krewe' with its own static parade float! Throughout the day, each Krewe can be spotted 'takin it to the streets' for some high-energy live entertainment filling the streets with all the colours and energy that Mardi Gras has to offer!
Events at Alton Towers
Alton Towers Resort is planning to host a series of events for never-ending fun and thrills throughout the year. Guests can expect to be immersed into a whole world of thrilliant events this season with sensational live entertainment and world-class rollercoasters. This year the Resort will see the return of Mardi Gras, Oktoberfest, the award-winning Scarefest and Fireworks Spectacular, plus the Festival of Thrills.
Endless Fun at the Alton Towers Resort Hotels
Have endless fun at the Alton Towers Resort Hotels, which are home to unrivalled family entertainment featuring live shows, storytime and fun and games.
View this page to find out more about Alton Towers:
Attractions Near Me – Alton Towers
Click Here to view the Alton Towers Resort Maps:
Alton Towers Resort Maps
Attractions Near Me Events
View More Events at Attractions Near Me
Also like our Facebook page for notification of any new events and special offers Facebook.com/AttractionsNearMe
Alton Towers Mardi Gras
was last modified:
September 14th, 2023
by
Dan