Blackgang Chine on the Isle of Wight is the oldest theme park in the UK. Having opened in the 1840s, it celebrated its 175th anniversary in 2018. The park is home to the biggest animatronic T-Rex in the country. Lose yourself in the Land of Imagination at Blackgang Chine where you step out of the everyday and into a magical world where the only constraint is your own creativity.
Blackgang Chine – The Land of Imagination
Located on the beautiful Isle of Wight coast, Blackgang Chine – the Land of Imagination offers a family day out like no other. Attractions at the theme park include Dinosaurs, dodos, cowboys and many more. Explore a world like no other where you truly can be whoever you want to be, experience classic adventure alongside timeless excitement.
On top of all that, you can watch the Land of Imagination come to life as Blackgang Chine celebrates a season filled with epic family-friendly events.
Why is it called Blackgang Chine?
Set on the cliff tops, with stunning sea views, Blackgang Chine is named after a now-destroyed chine in the soft Cretaceous cliffs. A chine is a steep-sided coastal gorge where a river flows to the sea through, typically, soft eroding cliffs of sandstone or clays. Chine is a local word, still in use in central Southern England—notably in East Devon, Dorset, Hampshire and the Isle of Wight—to describe such topographical features.
Attractions at Blackgang Chine
Filled with an eclectic mix of attractions, magical theme worlds and exciting rides, you'll find something for all the family at Blackgang Chine. The park is split into different themed lands with a nice selection of family rides and attractions on offer including the Cliffhanger roller coaster and the Waterforce waterslides. Children will enjoy rounding up the giant beasts as a courageous dinosaur keeper in Restricted Area 5 and they can use their imagination to cast spells from their own castle as a magical fairy in Fairyland or choose to be either an outlaw or sheriff in Cowboy Town.
Nurseryland
All your favourite nursery rhymes come to life at Nurseryland. Explore the house that Jack built, visit the old woman who lived in a shoe, climb inside magical toadstools and don't forget to peek inside the musical tree to see the magical band.
Cowboy Town
Play the role of the Sheriff or outlaw of your own town in this stunning replica of a Western town. You can walk through the double doors of the saloon, be a dastardly bank robber, visit the county jail, see the stables, climb onto a stagecoach and so much more.
Visit General Stores to find all you need to bring out the Cowboy or Indian in us all. Cowboy Town also offers an opportunity for refreshments while you play at La Cantina, including hand-made burritos, a selection of burgers & hot dogs and a selection of Mexican favourites. For the smaller ones, there is Tootin' Tots play area and winding mines to crawl through.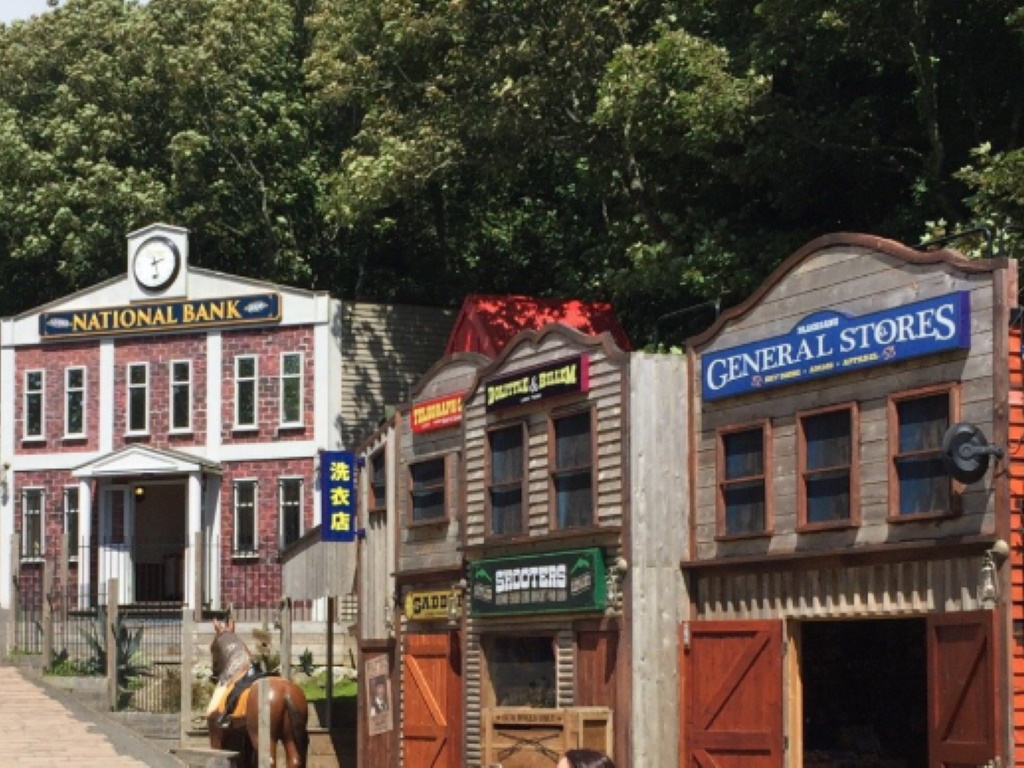 Fairyland
Fairyland is a magical place for would-be fairies. Take a stroll through the enchanted land of fairies and find as many as you can. Hide inside one of the delightful Fairy houses and make a wish, kiss a frog, or plonk yourself down in Old Puck's Toadstool ring. Children will love the fairy castle, with turrets, walkways and balconies to peek out of.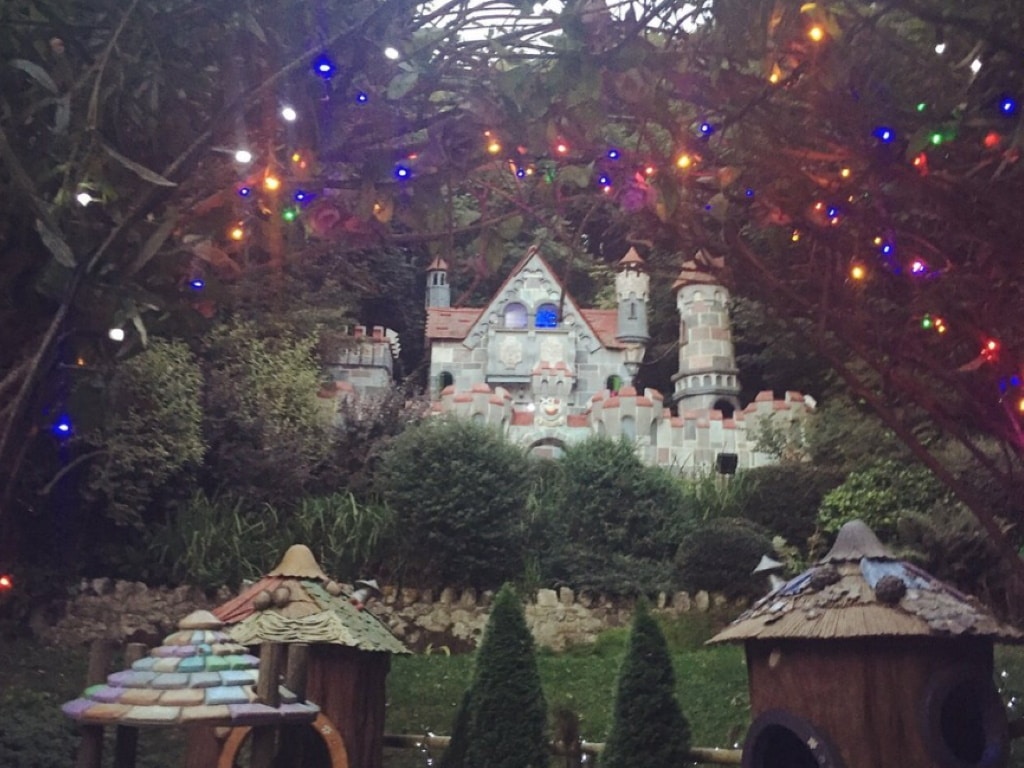 Underwater Kingdom
Hold your breath and dive into the land of imagination. In the Underwater Kingdom, you'll discover a magical underwater cave, vibrant luminescent coral reef, and an abandoned sunken shipwreck. Come face to face with a 60ft whale and colourful larger than life animatronic sea creatures as you venture into the deep. Experience the unique way the Underwater Kingdom is brought to life by a specially commissioned musical walkthrough which immerses you in the experience and takes you into another world.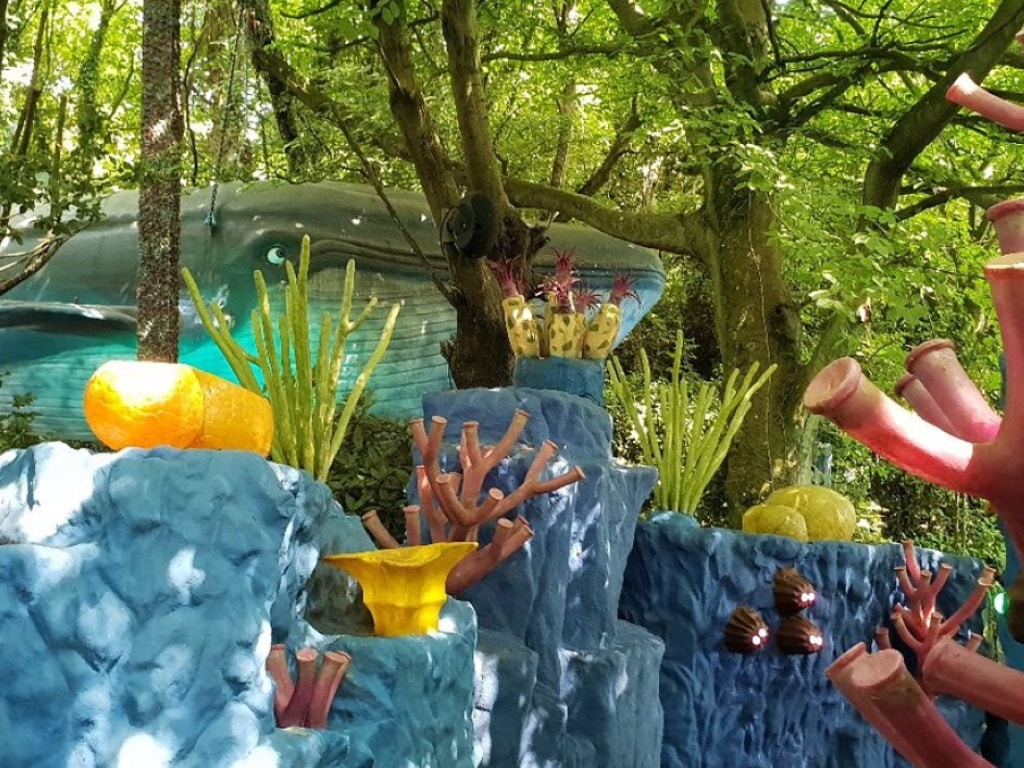 Restricted Area 5
Marvel at the gargantuan scale of the life-size moving dinosaurs and encounter the most realistic experience since time began. The journey through the 'Restricted Area 5' enclosure will bring you up close and personal with dinosaurs of all types including an Argentinosaurus, bigger than a double-decker bus and the biggest animatronic T-Rex in the country.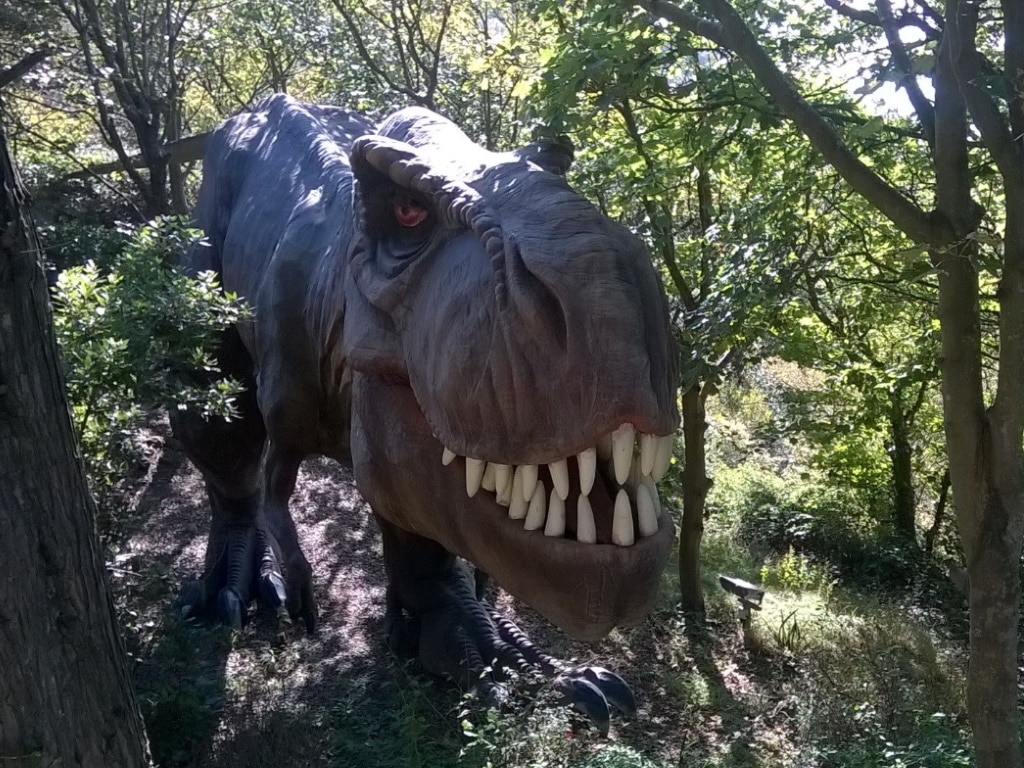 Pirate Cove
Challenge your friends to a duel aboard a battleship as a swashbuckling pirate in Pirate Cove. It's the perfect place for an exciting sea battle between a pirate ship and a French frigate, complete with water cannons for classic pirate shenanigans. Pirate Cove also contains the Crossbones Adventure play area, a whole network of ships, crow's nests, ladders and rope netting to explore, as well as a pirate shooting gallery.
Food and Drink
Whatever your tastes, there is something to suit every palette at Blackgang Chine. The Theme Park offers a variety of cuisines for you to experience. Sit down for a relaxed meal at Chine Cafe or enjoy Mexican favourites at La Cantina. With a wealth of food and drink locations throughout the park, you're never too far away from somewhere to sit down and refuel.
Travelling to Blackgang Chine
Blackgang Chine is situated on the A3055 about 6 miles from Ventnor and just over a mile from the village of Niton. The park is approximately 13 miles from Freshwater. If travelling by car from Fishbourne ferry port, take the A3054 to Newport and then take the A3020 to Blackwater Hollow and on to Rookley. Take the turning right onto the Niton road and follow the signs through to Chale and Blackgang.
There are several bus routes which go via Blackgang Chine. Visit Vectis Island Buses to plan your route.
Nearby Accommodation
There are lots of places to stay on the Isle of Wight. Blackgang Chine is surrounded by beautiful countryside.  Take a look at some of the wonderful self-catering cottages available from Snaptrip.
Attractions Near Me Offers
For the best deals and Discount Days Out visit our Offers page Attractions Near Me
Also like our Facebook page for notification of any new offers Facebook.com/AttractionsNearMe
Blackgang Chine
was last modified:
August 30th, 2023
by
Dan
Related Pages
Related Listings
Located next to Southsea Hoverport, Clarence Pier is one of the largest amusement parks on the south coast. The park boasts a wide range of amusements, rides and activities for all the family. Rides and Attractions at Clarence Pier The amusement arcades and the Pirates and Princesses indoor adventure Playground are open all year round. Unlike most seaside piers
Read more…