The UK is now home to some fantastic Water Parks. Read our top 10 listing to find the best-rated Indoor Water Parks near you. We understand that everyone has their personal favourites. We have based this Top 10 listing on our personal experiences and extensive knowledge of UK Waterparks.
Top 10 Indoor UK Waterparks
Enjoy the thrill of the water park all year round at these fantastic indoor waterparks located across the UK.
---
---
Located within the Splash Landings Hotel at Alton Towers Resort is the Alton Towers Waterpark. The majority of the Waterpark is indoor but in the summer months, guests can also access an outdoor section of the attraction. Alton Towers Waterpark offers a wide range of attractions perfect for entertaining the entire family.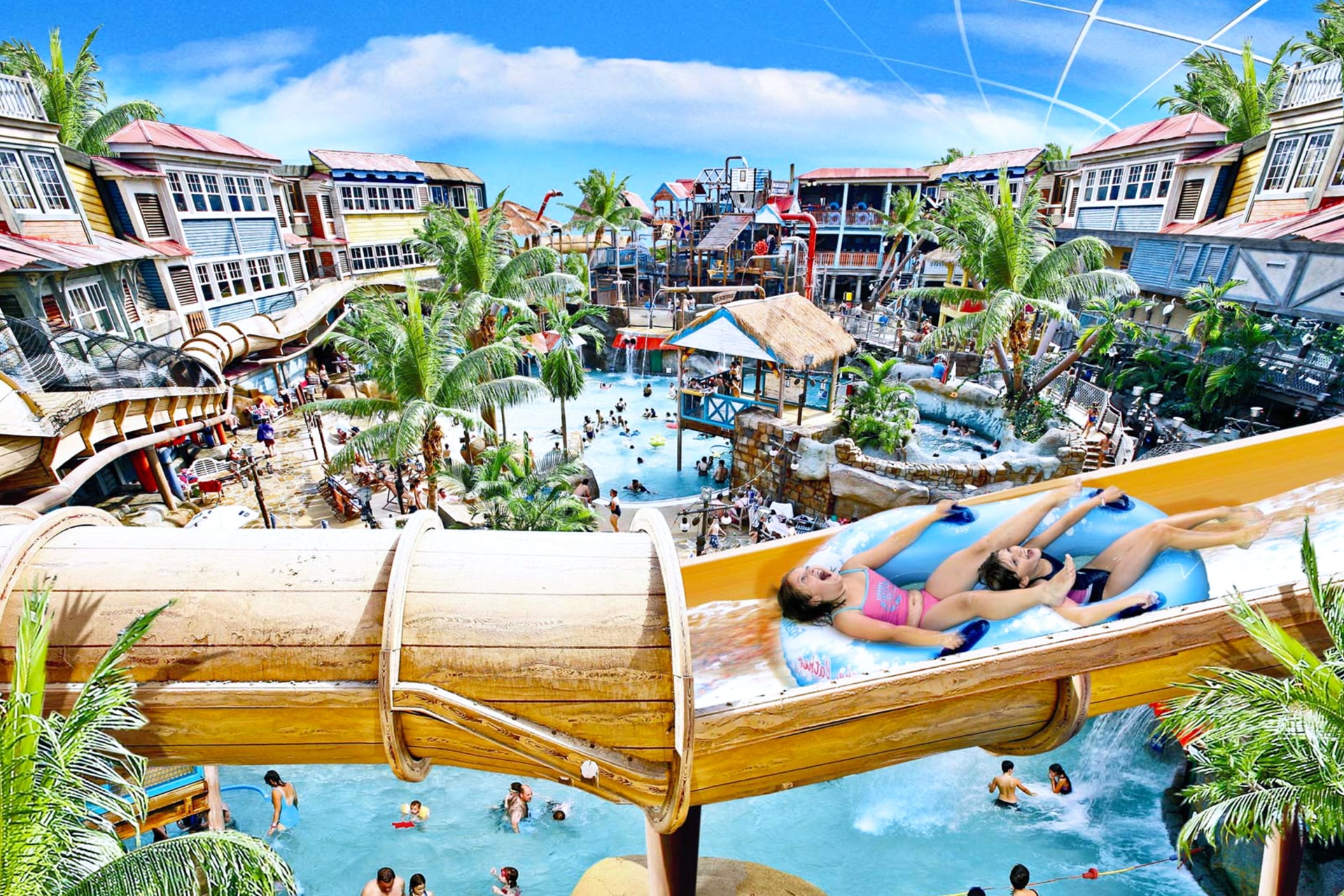 Attractions Near Me – Alton Towers Waterpark
Alton Towers Resort Offers
Alton Towers Waterpark Official Website

Fantastic Value Short Breaks at Alton Towers Resort are on sale now. Click Here for more details.
---
Sandcastle Waterpark is the UK's largest indoor waterpark, set in an 84-degree tropical climate located at South Beach in Blackpool. The waterpark opened in 1986 on the site of the former South Shore Open Air Baths. Blackpool's Sandcastle Waterpark plays host to 18 slides and attractions suitable for everyone.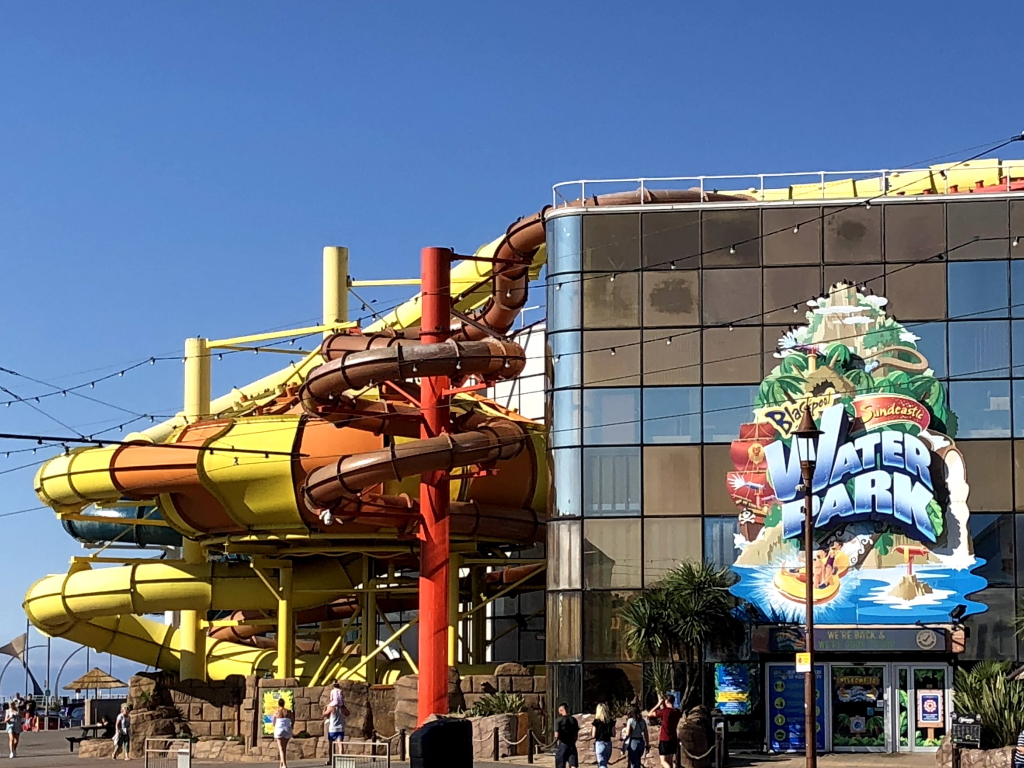 Sandcastle Waterpark
Sandcastle Waterpark Official Website
---
Alpamare Scarborough is a £14 million waterpark in North Yorkshire. It boasts some of the best and fastest slides you are likely to find anywhere in the UK.
The alpine-themed waterpark boasts both indoor and outdoor sections. Inside you will discover adrenaline-inducing waterslides and a giant indoor wave pool whilst outside there is a heated outdoor infinity pool with views out to sea, alongside sunbeds, pool bar and a restaurant. This waterpark is like nothing ever seen before in the UK.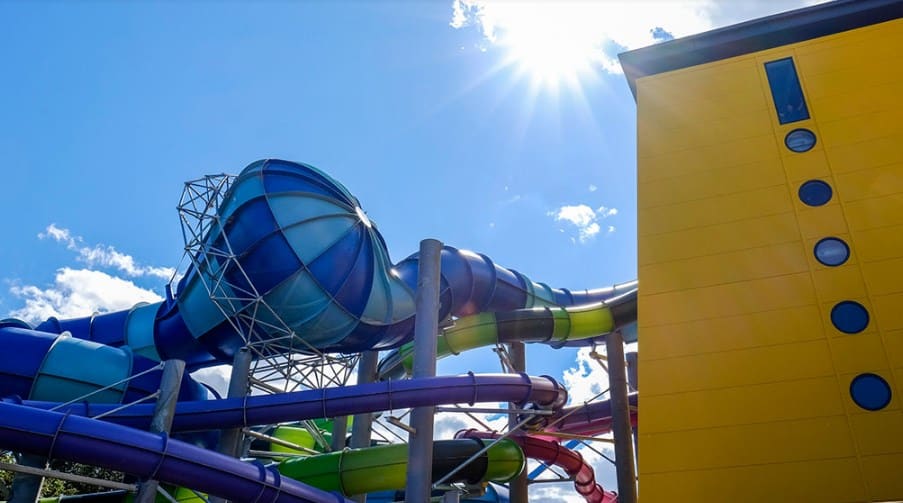 Attractions Near Me – Alpamare Scarborough
Alpamare Scarborough Official Website
Alpamare Scarborough Review
---
Water World is a Tropical Indoor Aqua Park. Located in Stoke-On-Trent, Staffordshire, the indoor water park is built around a wave pool with a number of slides, rides and flumes. There is plenty to entertain all ages. Water World caters for both weak and strong swimmers.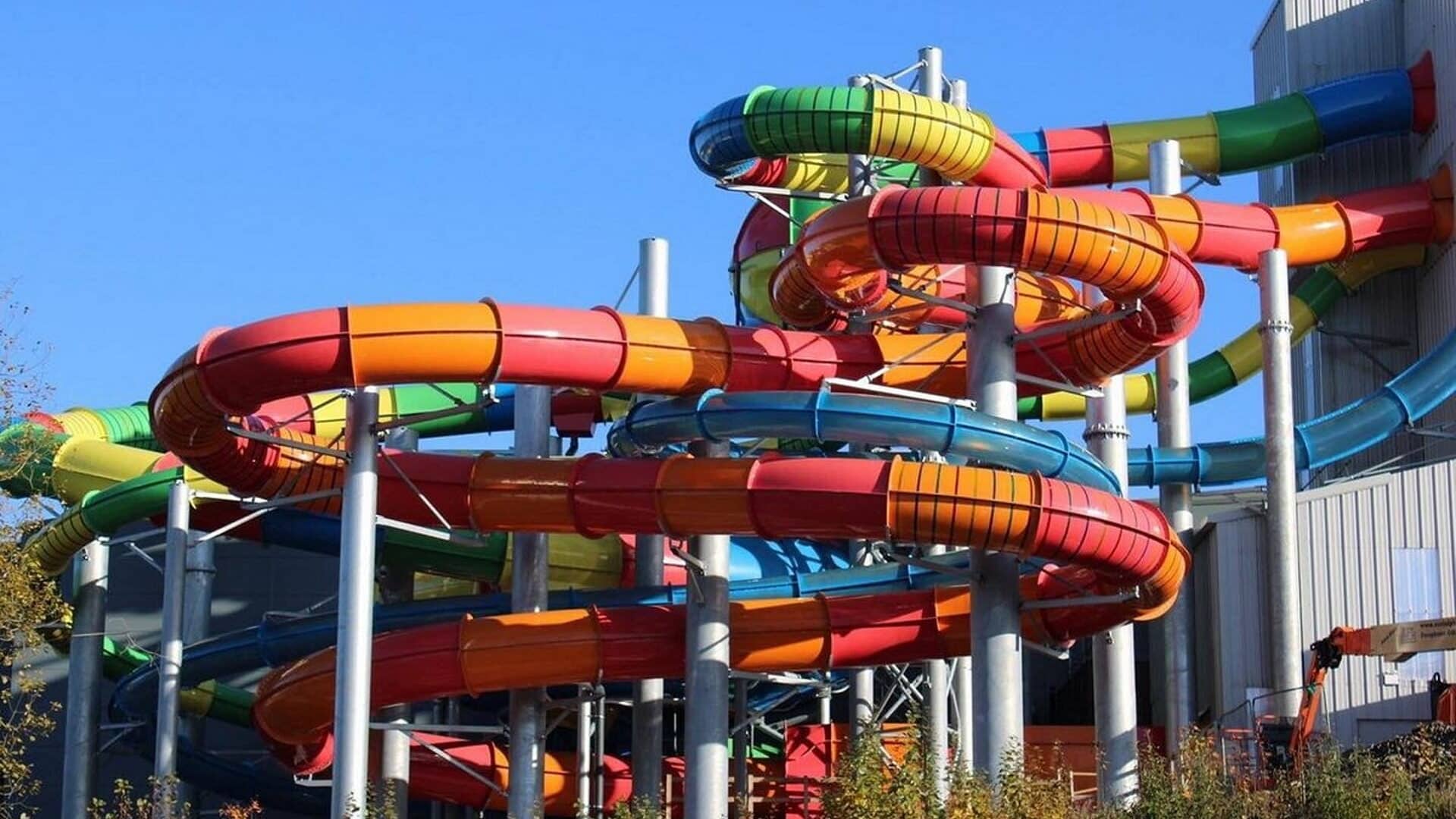 Attractions Near Me – Water World
Water World Official Website
---
Splashdown Poole is the South's favourite all-action waterpark. Easy to find on Tower Park, the South's premier leisure complex, Splashdown is home to 13 thrilling indoor and outdoor flume rides and 3 under 5's splash zones. During the main summer season, the Mississippi Drifter diverts its course outside and the Screamer Tower featuring 4 additional slides opens to guests.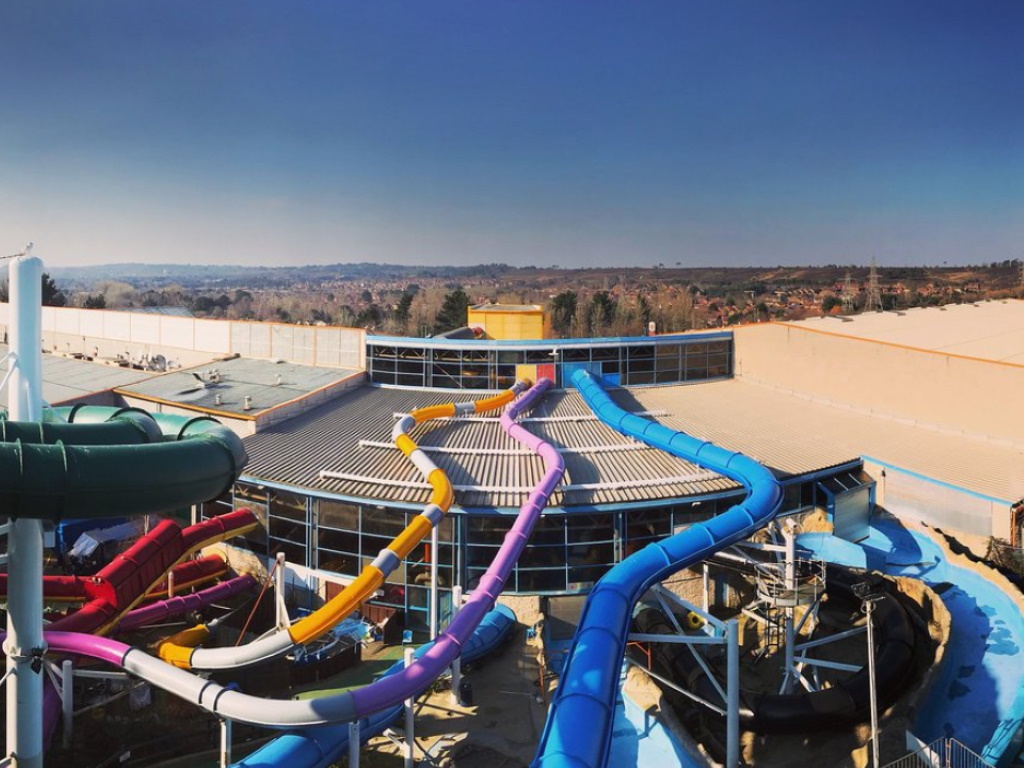 Attractions Near Me – Splashdown Poole
Splashdown Poole Official Website
---
Calypso Cove Waterpark is home to fantastic flumes, sensational slides and wonderful waves. It's a great day out for the whole family. Discover Barnsley's hidden treasure Located just 5 minutes from Barnsley Interchange. Splash your way down the slides, enjoy the flumes and pools before retreating to the poolside café to refuel and relax.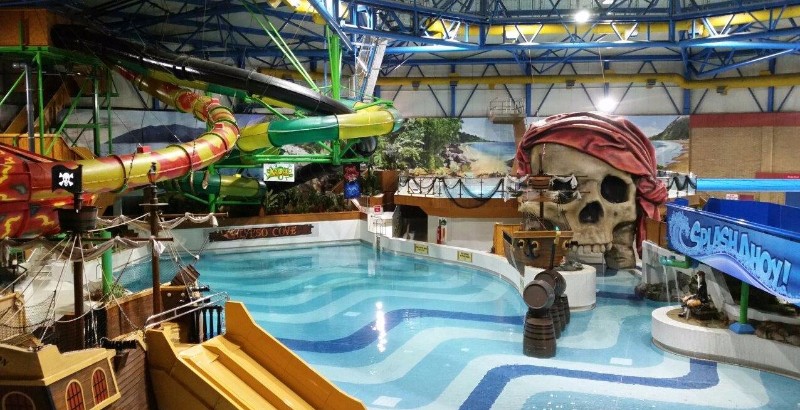 Attractions Near Me – Calypso Cove
Calypso Cove Official Website
---
Built at a cost of £36.7m The Wave in Coventry is one of the UK's newest indoor waterparks. Located in the city centre, the water park boasts a number of white-knuckle slides, as well as a wave pool, lazy river, spa and gym.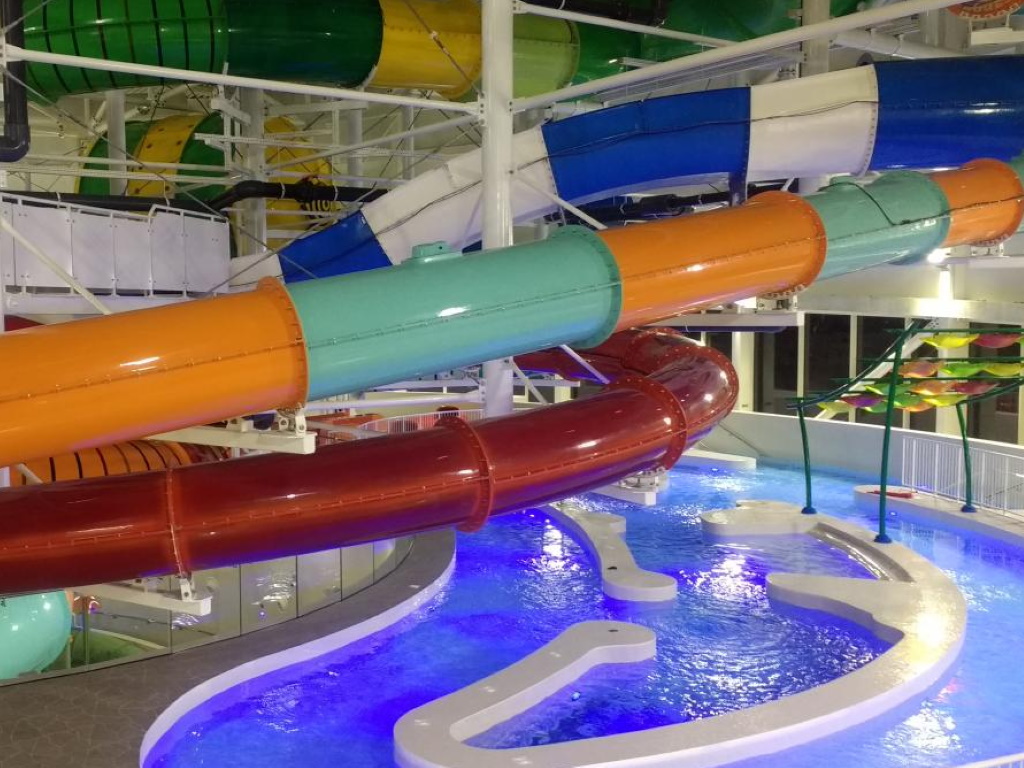 Attractions Near Me – The Wave
The Wave Official Website
---
Coral Reef Waterworld is one of the largest interactive waterparks in England. The attraction offers a range of different ways to enjoy the water, as well as a host of other activities.
With five thrilling waterslides, an erupting volcano, a pirate ship and a variety of other features, there's something for everyone in the pool area. Meanwhile, the adults-only Coral Spa area is the ideal place to relax and get away from it all.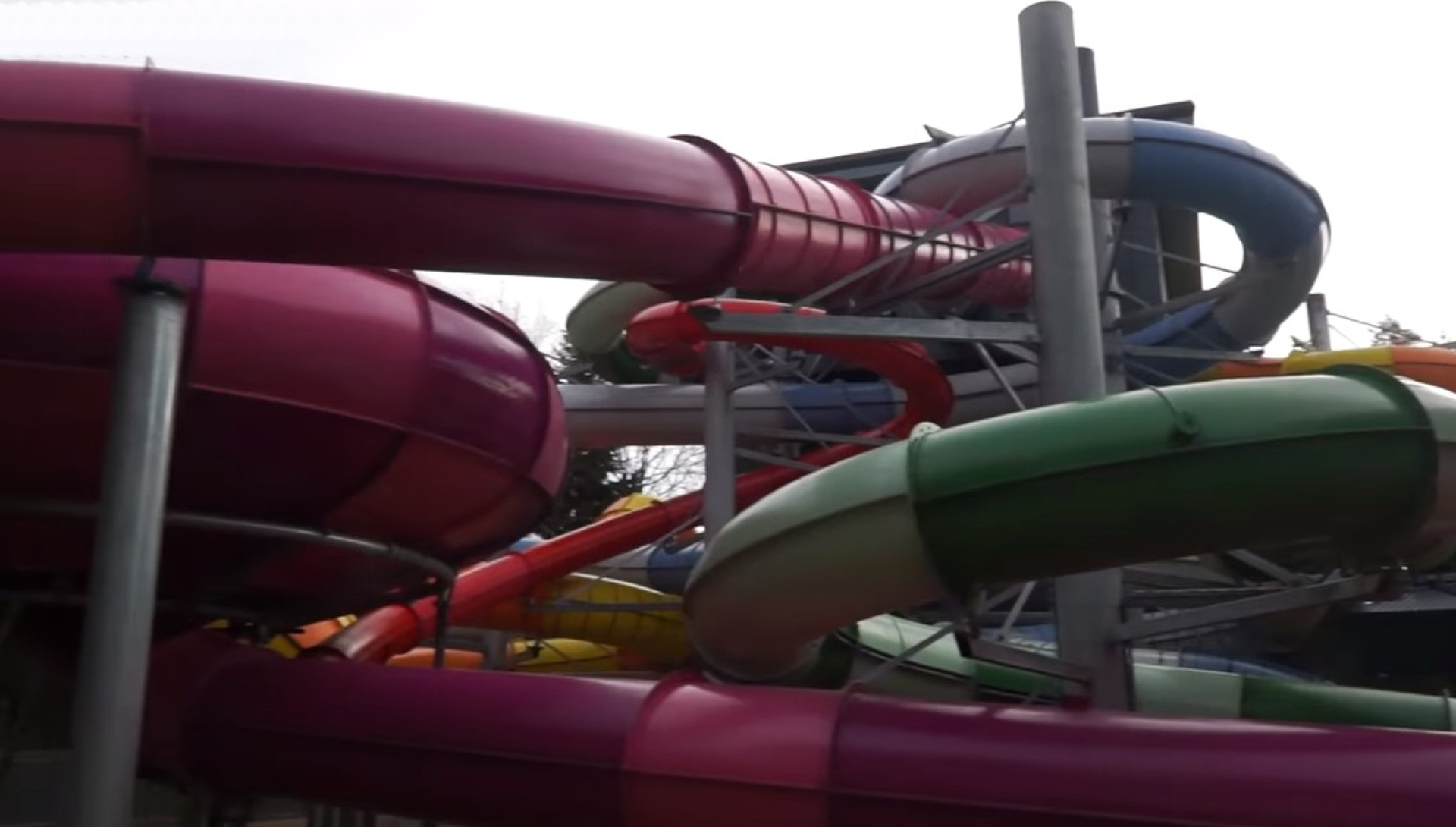 Attractions Near Me – Coral Reef Waterworld
Coral Reef Waterworld Official Website
---
SC2 Rhyl offers something for every visitor, whether you're a thrill-seeker, a paddler or just want to put your feet up and relax. The main waterpark area is suitable for all ages and abilities.
There are a wide range of slides and attractions on offer at SC2 Rhyl appealing to all members of the family.
Attractions Near Me – SC2 Rhyl
SC2 Rhyl Official Website
---
The LC is home to Wales' biggest indoor waterpark with slides, waves and an indoor surf machine the Boardrider. Ride the Masterblaster white-knuckle rollercoaster waterslide or the aqua slide and aqua tube for some adrenaline-filled adventure. There's no end to the fun you can have at LC Swansea.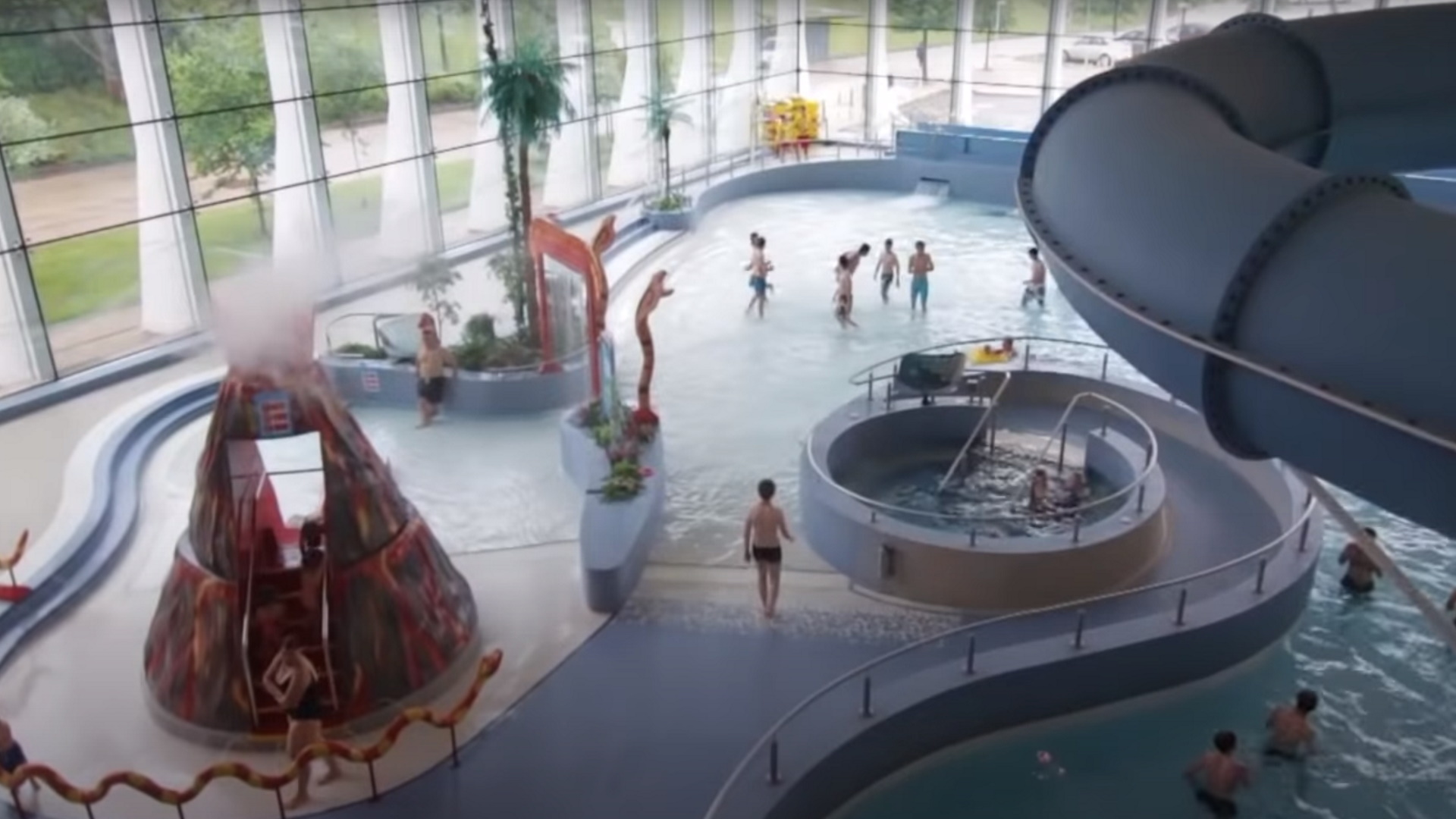 Attractions Near Me – LC Swansea
LC Swansea Official Website
---
Additional UK Waterparks
The Time Capsule Waterpark Coatbridge
Dunes Splash World Southport
Funtasia Drogheda Ireland
AquaZone Dublin
Finlake Falls, Newton Abbot
Lagan Valley, Lisburn, Northern Ireland
Elysium, Bournemouth – Opening Soon
Therme Manchester – Opening Soon
Wet 'n' Wild North Shields – Closed
---
Theme Parks with Splash Zones and Waterslides
Amity Beach at Thorpe Park Resort
AQUA-TEK Splash Park at Magna Science Adventure Centre*
Au Guang Dragon Zone Waterpark at Twinlakes Melton Mowbray
Duplo Valley at Legoland Windsor Resort
Get Wet! at Drusillas Park *
Splash Zone at Gullivers Milton Keynes
Splash Zone at Gullivers Warrington
Splash Zone at Gullivers Rotherham – Opening Soon
Soak Zone at Crealy in Devon*
Splish Splosh – Flamingo Land Resort*
Robin Hood's Water Park and Splash Land at Wheelgate Mansfield
Water Kingdom Splash Park at Paultons Park Romsey*
Attractions marked with a * only feature splashzone, click the above links to visit the official websites for more details.
---
Leisure Centres with Waterslides
England
Breckland Leisure Centre and Waterworld, Thetford
Cocks Moors Woods Leisure Centre, Birmingham
Colchester Leisure World, Essex
The Dome, Doncaster
Dolphin Centre, Darlington
Easton Leisure Centre, Bristol
Huddersfield Leisure Centre
Hyde Leisure Pool
Knaresborough Pool
Leisure World Colchester
Leyton Leisure Lagoon East London
Marina Centre, Great Yarmouth
Newquay Leisure World
Northallerton Leisure Centre
The Pavilions In The Park, Horsham
Oasis Beach Pool, Bedford
Oasis Fun Pools, Newquay
Prudhoe Waterworld
Romsey Rapids Sports Complex
Rushcliffe Leisure Centre, West Bridgford, Nottinghamshire
Spennymoor pool
Splash, Stockton-On-Tees
Splash Zone Bridlington
Victoria Park Leisure Centre, Ilkeston
Water Meadows Mansfield
Waves Tynemouth
Wet n Wild at Waterfront Leisure Centre Woolwich
Waves Leisure Pool, Torquay
Washington Leisure Centre
Windsor Leisure Centre, Berkshire
Ireland
Cookstown Leisure Centre, County Tyrone
Grove Wellbeing Centre, Belfast
Scotland
Beach Leisure Centre, Aberdeenshire
Hamilton Water Palace, South Lanarkshire
Inverness Aquadome
Wales
Bridgend Life Centre, Wales
Cardiff International Pool
---
Top 10 Listings
If you enjoyed reading our Top 10 UK Waterparks, then you may also be interested in the following web pages.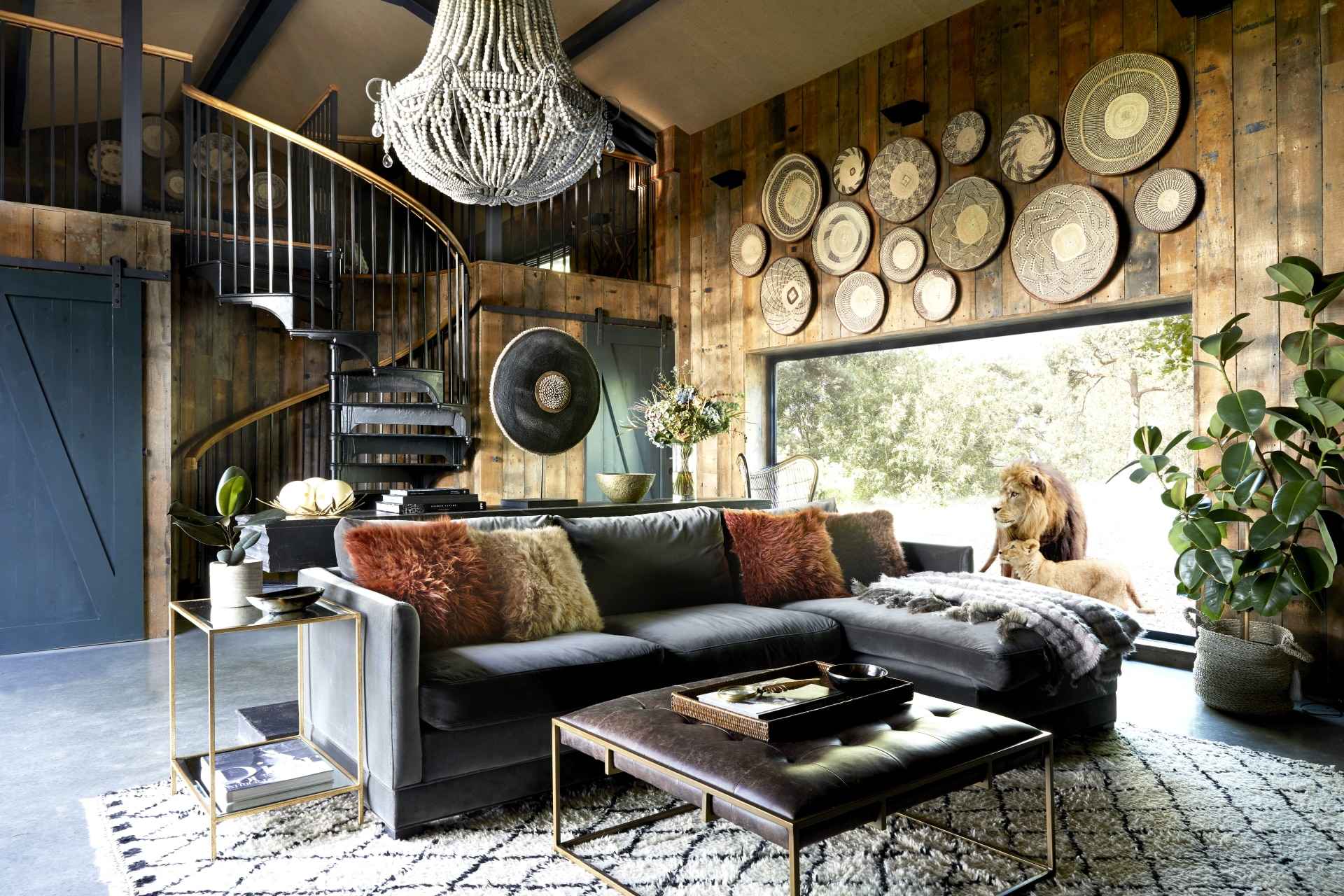 View All Top 10 Listings
Christmas Gift Ideas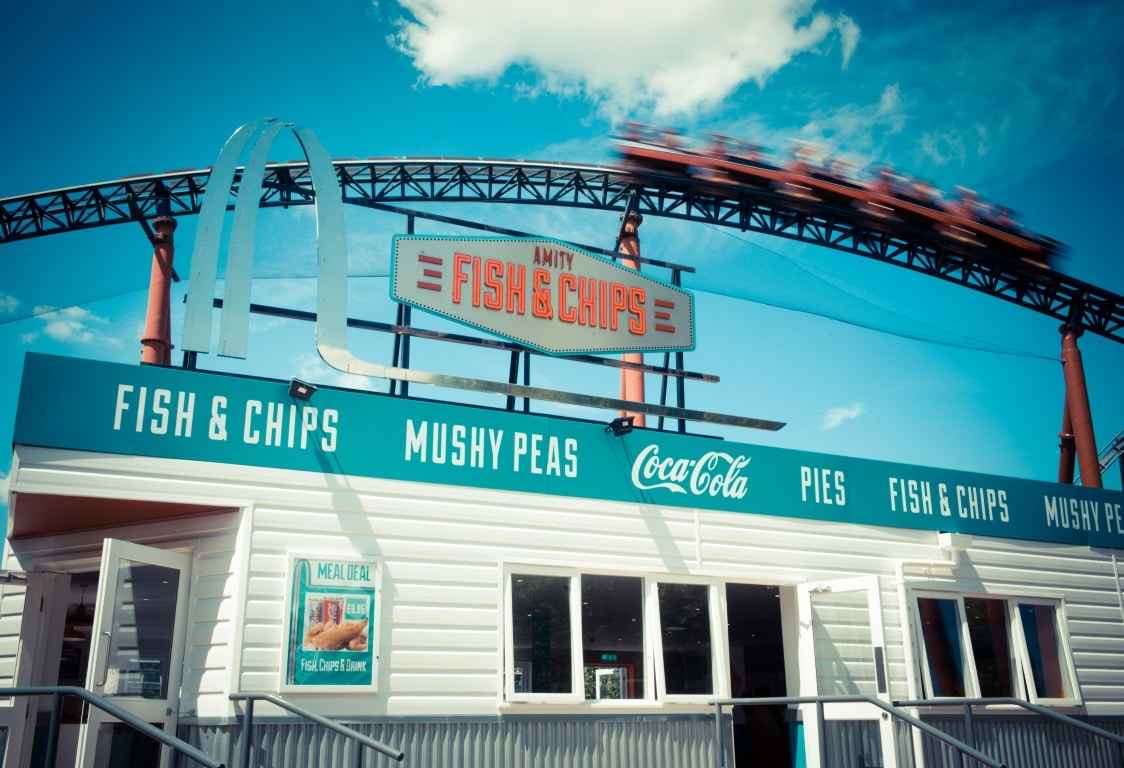 Fastest Roller Coasters in the UK
Fastest Roller Coasters in the UK
UK Theme Parks for Thrill Seekers
UK Theme Parks for Thrill Seekers
UK Rollercoasters with the most Inversions
UK Rollercoasters with the most Inversions
Tallest Roller Coasters in the UK
Tallest Roller Coasters in the UK
Attractions Near Me Offers
View More Discount Days Out at Attractions Near Me
Also, like our Facebook page for notification of any new offers Facebook.com/AttractionsNearMe
Indoor UK Waterparks
was last modified:
November 20th, 2023
by