The Attraction Near Me's guide to the Top 10 Days out on a rainy day.
UK Top 10 Wet Weather Attractions
The UK is home to some fantastic attractions but outdoor attractions are not an ideal choice on a cold wet and windy day. Luckily there are hundreds of indoor attractions that you can visit when the weather is poor.
View all Attractions suitable for wet weather.
---
1 – Visit an Indoor Waterpark
Families are guaranteed a great time on the slides and flumes at a waterpark. Enjoy the thrill of the water park all year round at one of the fantastic indoor waterparks located across the UK.
View our Top 10 Indoor Waterparks listing, where we also list local leisure centres with waterslides too.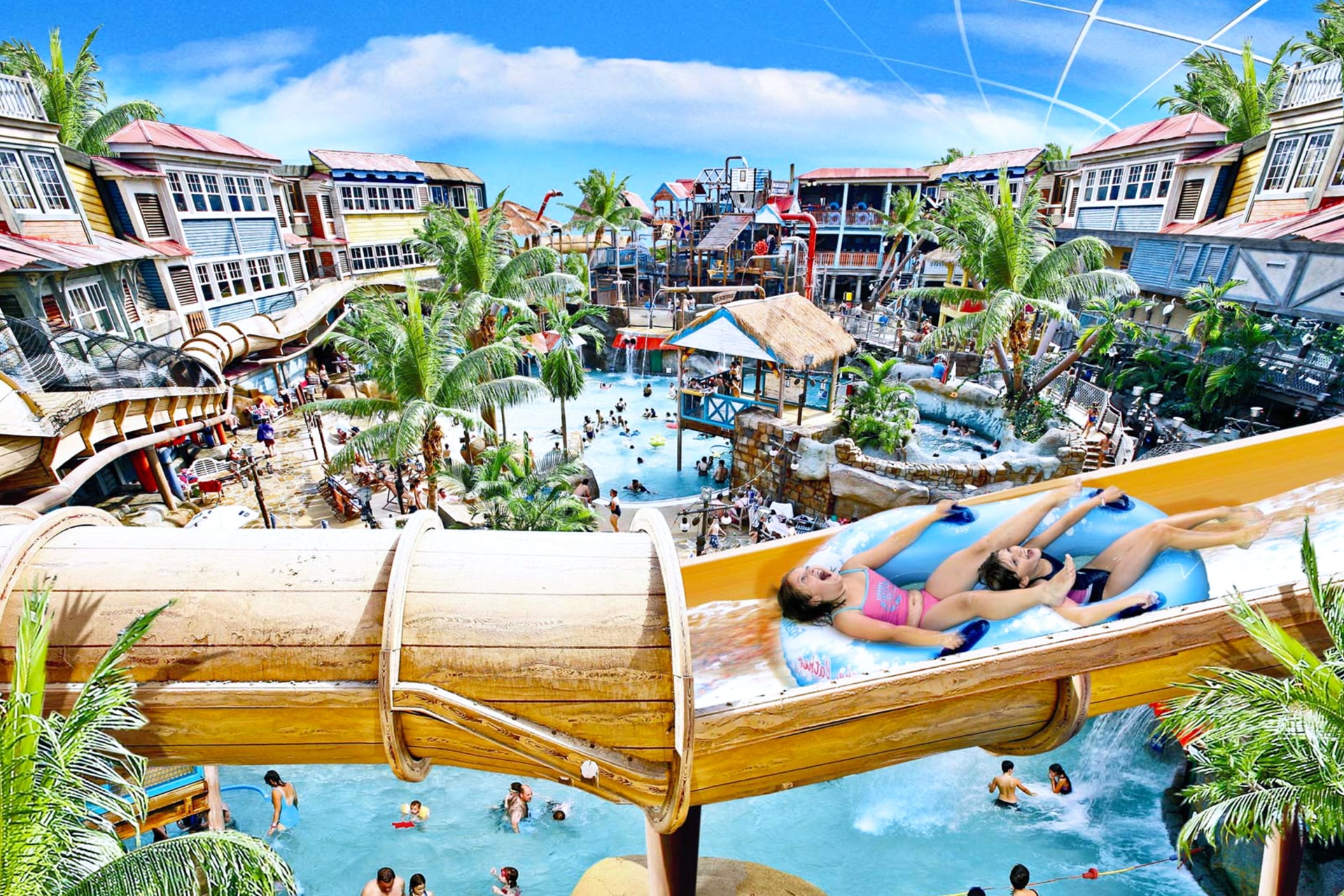 Alton Towers Waterpark offers a wide range of indoor attractions perfect for entertaining the entire family.
If your children love a good waterpark then have a read through our Top 10 Holiday Resorts with Waterslides.
---
2 – Visit a Museum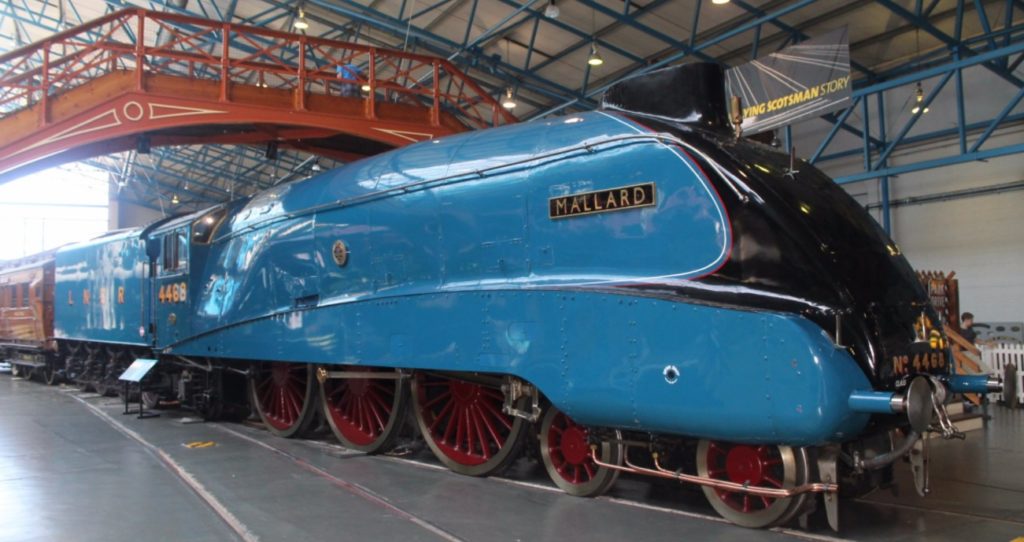 Museums are a great place to spend time with the family when the weather is poor. There are some fantastic museums across the UK, with many offering free entry.
Undoubtedly one of the best free days out in the UK, The National Railway Museum in York is home to over 300 years of history and over a million wonderful objects. Discover how Railways changed the World. Marvel at railway legends including Mallard which holds the world steam record speed of 126 mph.
Museums can be found in most UK towns and cities and they are working hard to make them more appealing to children, prime examples include The Imperial War Museums in London and Manchester which both also offer free entry.
---
3 – Visit an Aquarium
Aquariums are fantastic family attractions with stunning marine habitats and displays. Marine life is a truly fascinating thing, especially for a child. Whether it's their first time seeing a vibrant coral reef, getting nose to fin with majestic sharks, or marvelling at jawless fish.
A visit to an Aquarium is an ideal choice for a day out on a rainy day, with plenty to choose from across the UK.
---
4 – See the World from a Different Perspective
If it is only a wet day and not too cloudy then climb the stairs or take the lift to the top of one of the UK's many tall buildings that allow public entry, for example when visiting London you can visit the Sky Garden at the top of 20 Fenchurch Street (often referred to as the Walkie Talkie), all you need to do is book your free tickets in advance.
The Blackpool Tower is the home of five great attractions where you can go from the depths of The Blackpool Tower Dungeon right up to the heights of The Blackpool Tower Eye.
Blackpool Pick and Mix Pass
Choose your own combination from 8 of Blackpool's best attractions and enjoy the sweet, sweet taste of flexibility.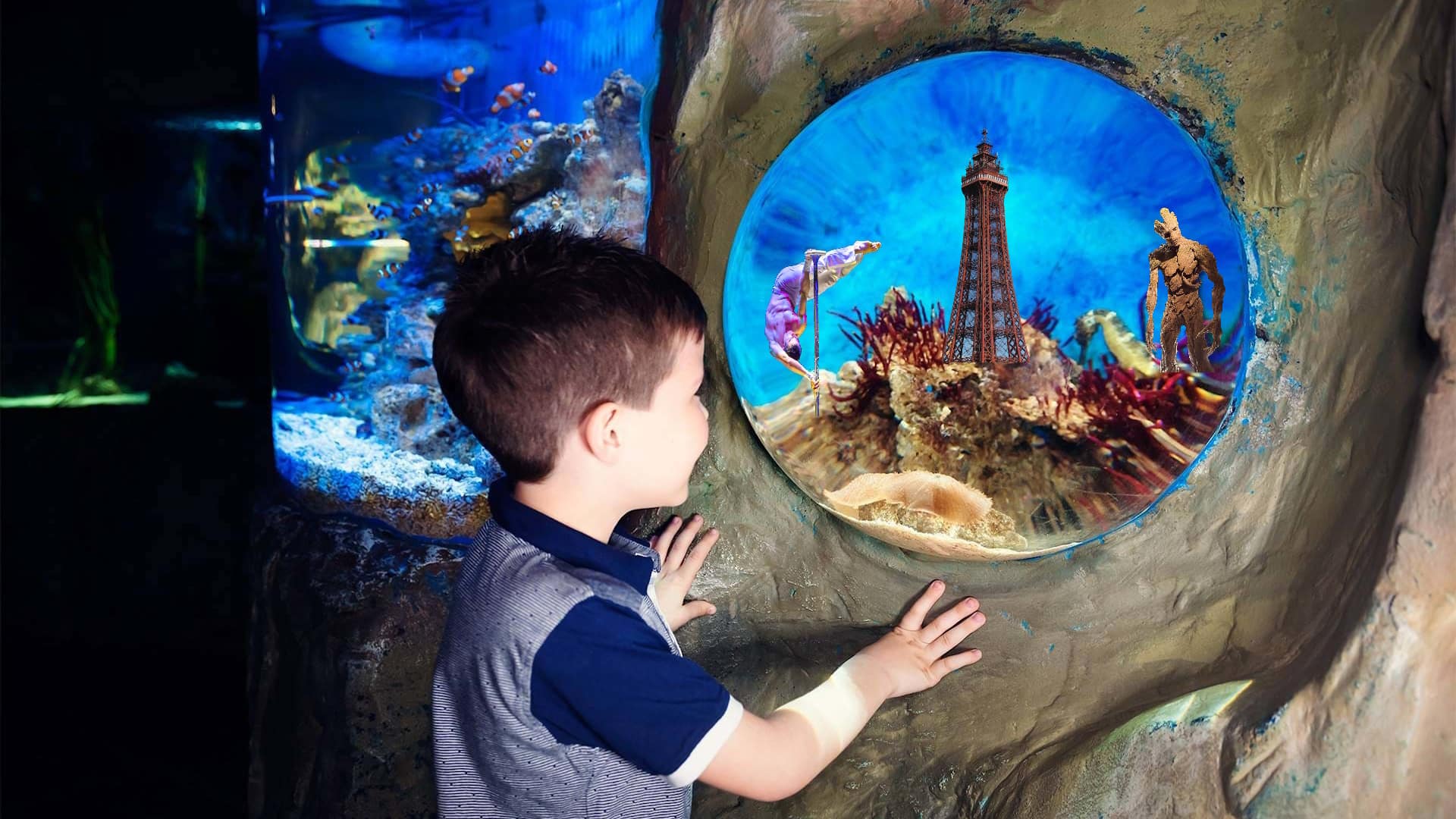 Whether you want to climb 'n' slide 'n' hop 'n' dive or fly 'n' pose 'n' spin 'n' glide, Blackpool's new Pick and Mix pass is fizzing with endless possibilities!
---
5 – Merlin Entertainments Indoor Attractions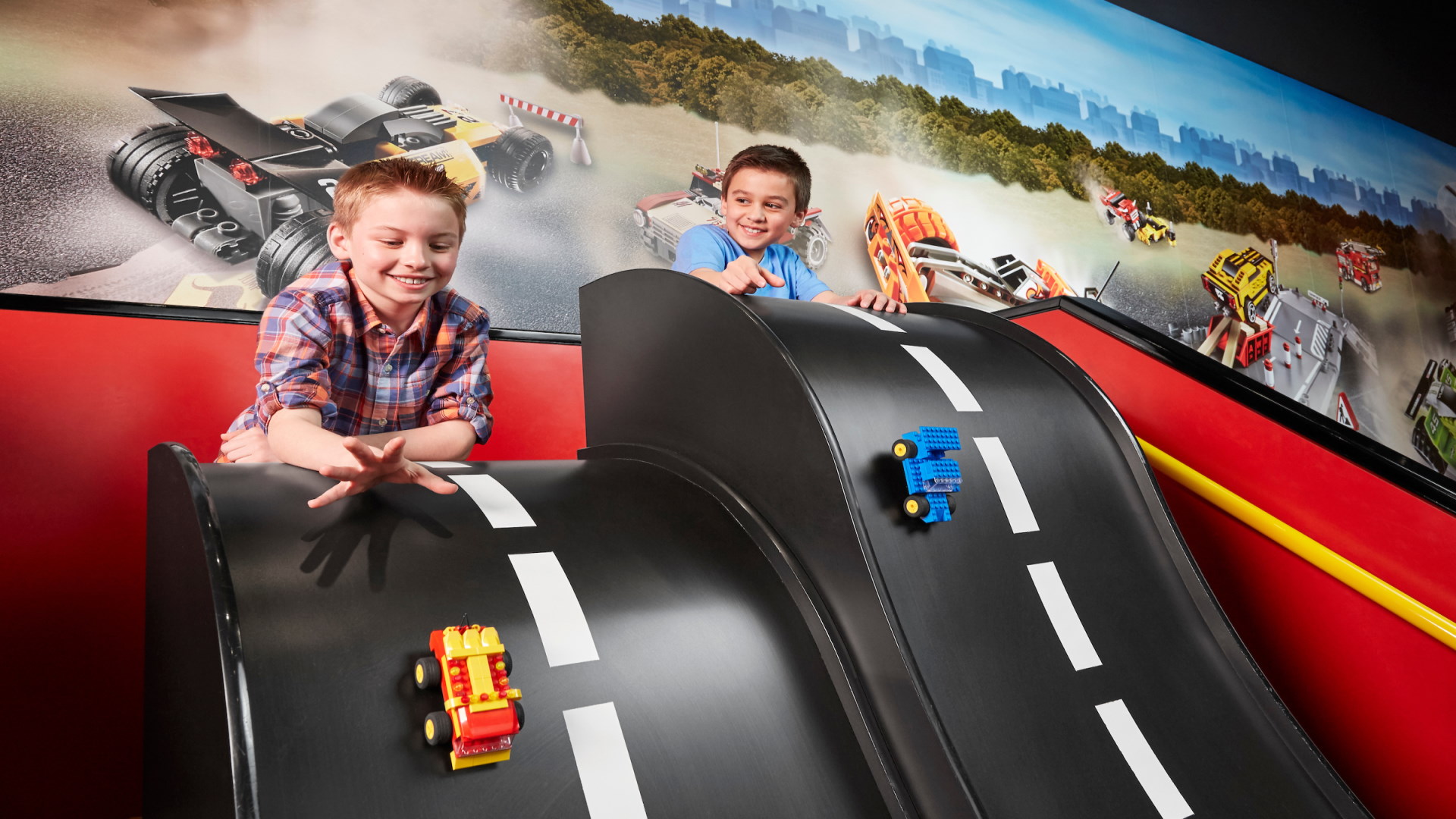 Merlin Entertainments not only operate some of the UK's most popular theme parks, their portfolio also includes a selection of 'Midway' attractions. These family-friendly offerings are high-quality, branded, indoor attractions which are perfect for family days out when the weather is poor.
Younger children will love the Legoland Discovery Centres in Manchester and Birmingham. For families with older children, we recommend The Dungeons, a set of uniquely thrilling attractions that will whisk you way back to the UK's most perilous past.
In Blackpool and London, you can experience Madame Tussaud's waxworks or for a completely different experience visit Cadbury World near Birmingham.
Younger children will enjoy The Gruffalo & Friends Clubhouse and Peter Rabbit Explore and Play on Blackpool Seafront.
---
6 – Underground Attractions
Underground attractions such as show caves like Stump Cross Caverns are a great way of avoiding any inclement weather, once you are inside you are completely oblivious to the outside elements.
Alternatively, take a journey 140m underground and discover 180 years of mining history at the National Coal Mining Museum in Wakefield or the Big Pit National Coal Museum, Torfaen, Wales. As an added bonus, both of these attractions offer free entry.
Zip World Llechwedd offers underground trampolining, mini-golf and mine tours.
Check with the attraction to confirm they are open before visiting as some caves and underground attractions may need to close if they are impacted by heavy rain.
---
7 – Escape Rooms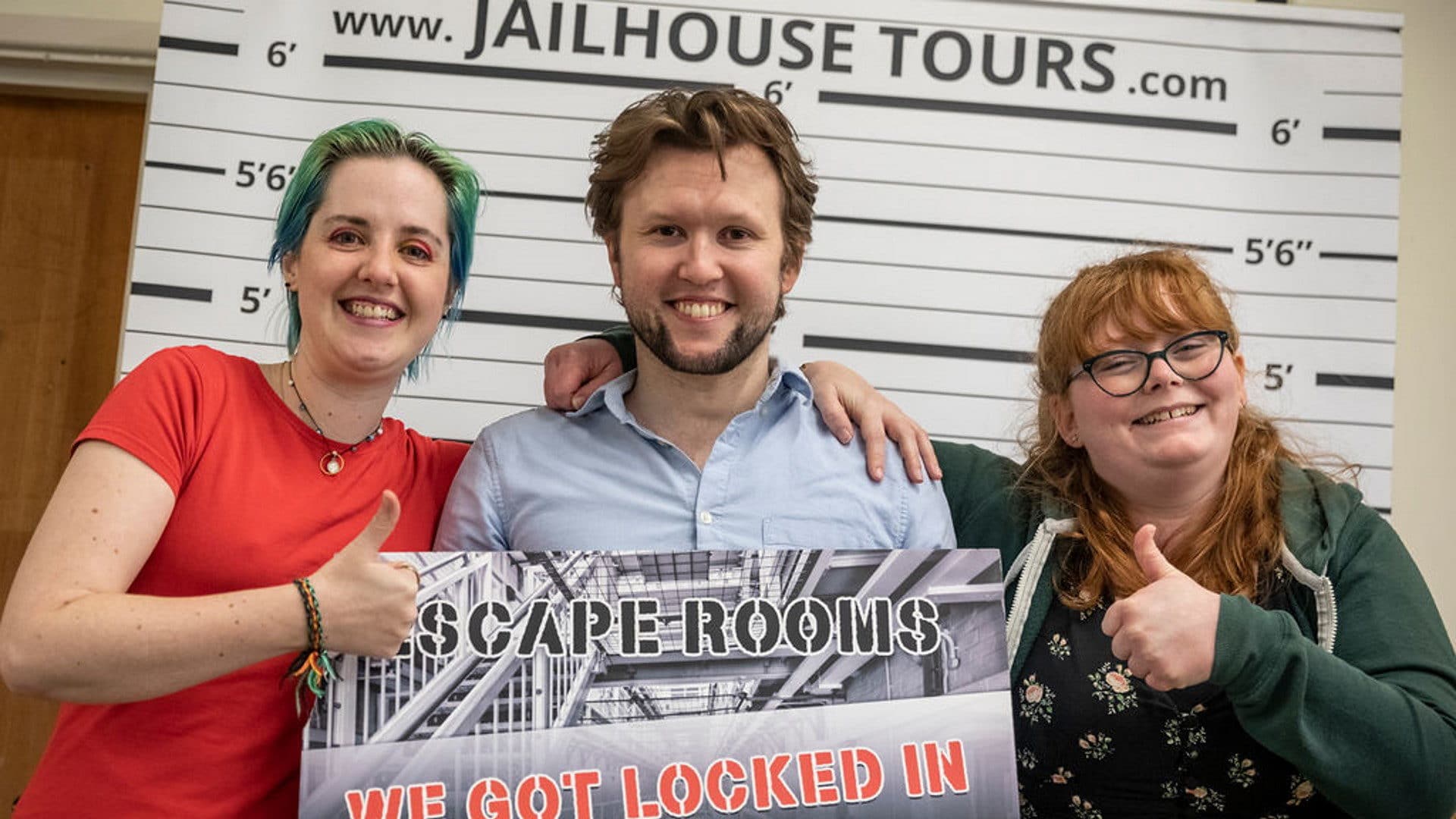 Escape rooms have popped up in towns and cities across the UK with some unique venues including castles (Lumley Castle), prisons (Shepton Mallet and Shrewsbury Prison) and even on an island in the middle of Alderford Lake.
---
8 – Interactive Experiences
Interactive experiences provide a great opportunity for families to bond and spend some quality time together with lots of unusual options on offer here in the UK. These experiences are often based on popular TV shows, movies and historical events, we list a few examples below.
Tomb Raider: The LIVE Experience
This fully immersive experience will be your toughest adventure yet. Do you have what it takes to help Lara save the world? Grab your discount passes and find out!
Crystal Maze Live Experience
Face a variety of tasks in the four adventure zones: Medieval, Industrial, Aztec and Futuristic. Work your way through the zones and get as many crystals as you can. The more crystals you get, the more time you'll have to catch tokens in the famous Crystal Dome!
Bear Grylls Adventure
The Bear Grylls Adventure brings together eleven epic experiences, all of which offer their own challenges and encourage guests to push their limits and achieve something remarkable.
The Dungeons
The Dungeons are uniquely thrilling attractions that will whisk you way back to the UK's most perilous past. With attractions in Edinburgh, York, Blackpool and London pay a visit to one near you.
---
7 – Adventure Golf
There are some great adventure golf courses popping up at venues all over the UK. Some like Volcano Falls at Xscape and Hole in Wand are aimed at families whereas others such as Golf Fang combine mini golf with street food and cocktails and are strictly for over 18s only.
---
8 – Indoor Amusement Parks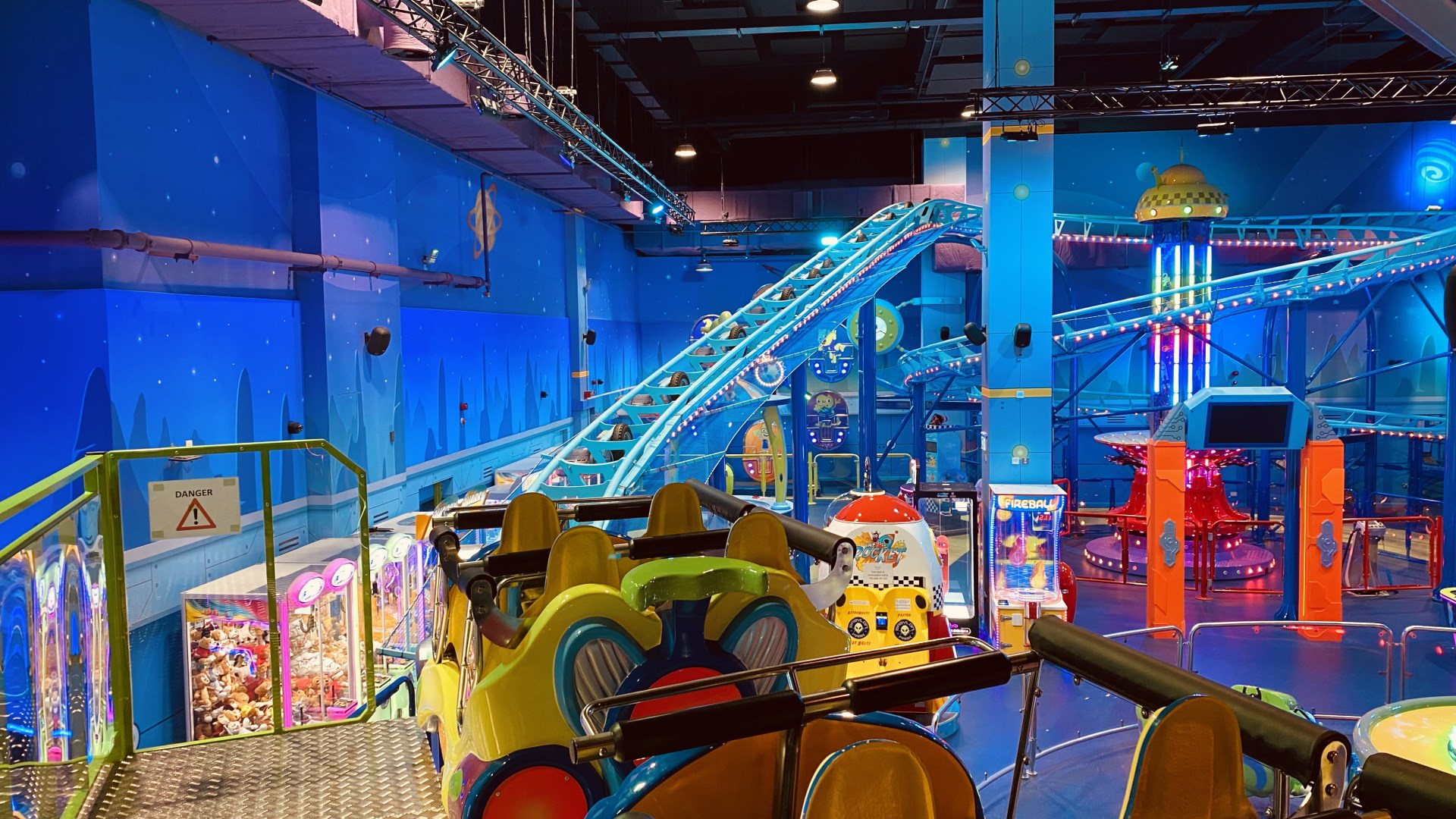 Located in London's Camden Town is Babylon Park. This alien-themed indoor park offers a good selection of rides and attractions to keep the family entertained on a rainy day.
Hidden away at The Flower of May caravan park in Scarborough, North Yorkshire is The Scarborough Fair Collection, a magnificent working collection of Vintage Cars, Steam Engines, Vintage Fairground Rides and Mechanical Organs.
---
10 – Unique Activities
For a truly exhilarating experience then why not give indoor skydiving a try at iFLY.
If you want to escape the rain but not the cold then pay a visit to an indoor ski slope where in addition to skiing and snowboarding sessions they often also offer sledging and tubing sessions too. Popular indoor venues include Chill Factore, SnowDome and Snowzone at XScape.
---
Indoor Attractions
There's a wide range of indoor attractions on offer in the UK, view all indoor attraction listings.
---
---
Top 10 Listings
If you enjoyed reading our Top 10 Indoor Attractions listing, you might also be interested in the following pages.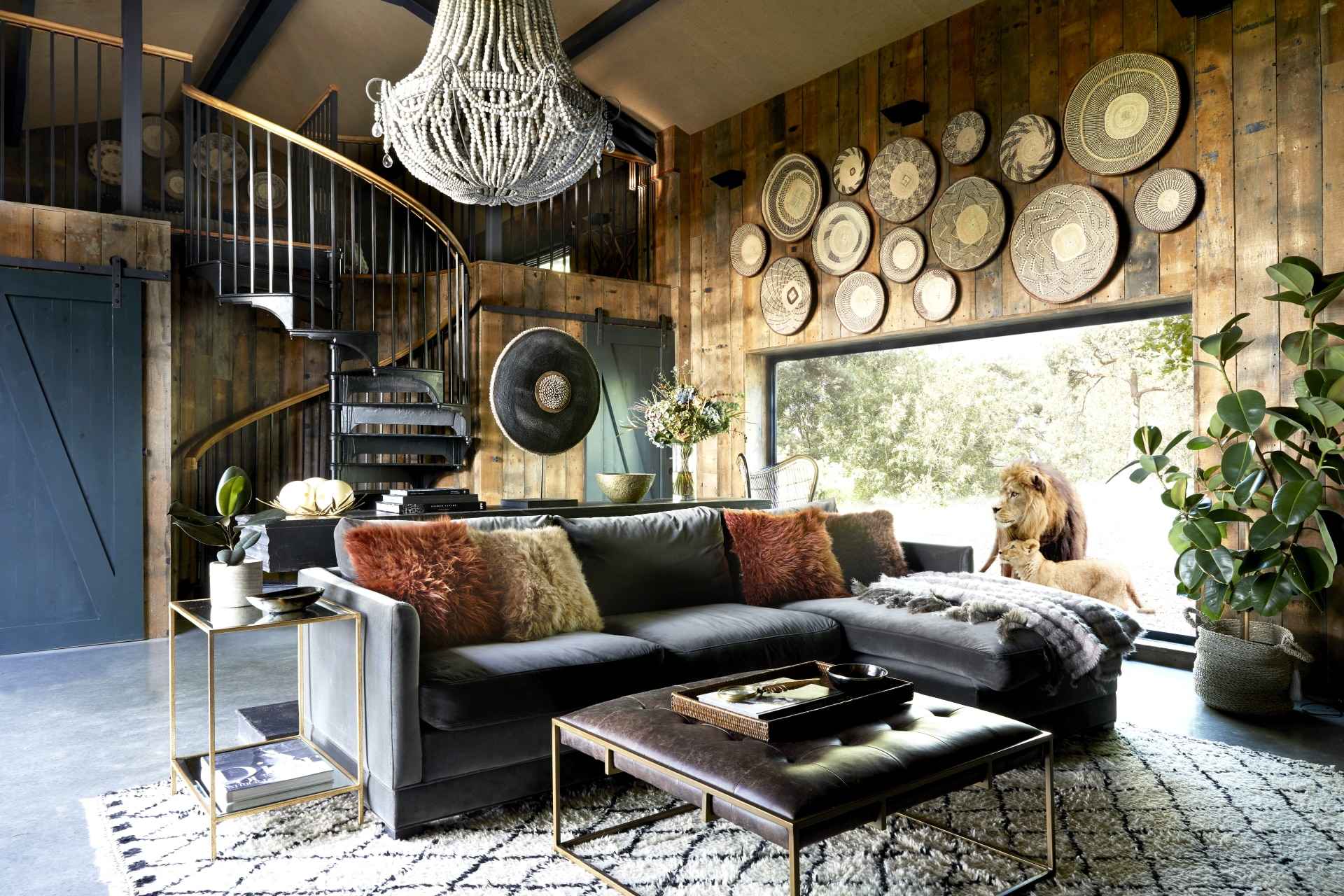 View All Top 10 Listings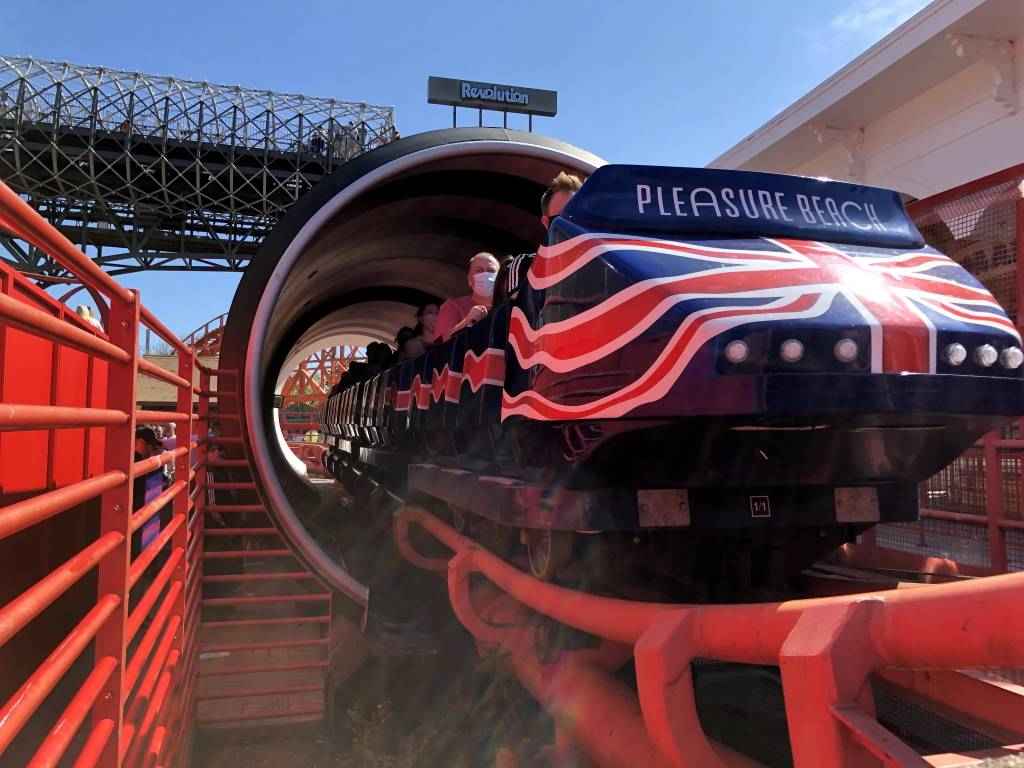 Longest Roller Coasters in the UK
Longest Roller Coasters in the UK
Holiday Resorts with Waterslides
Holiday Resorts with Waterslides
Christmas Gift Ideas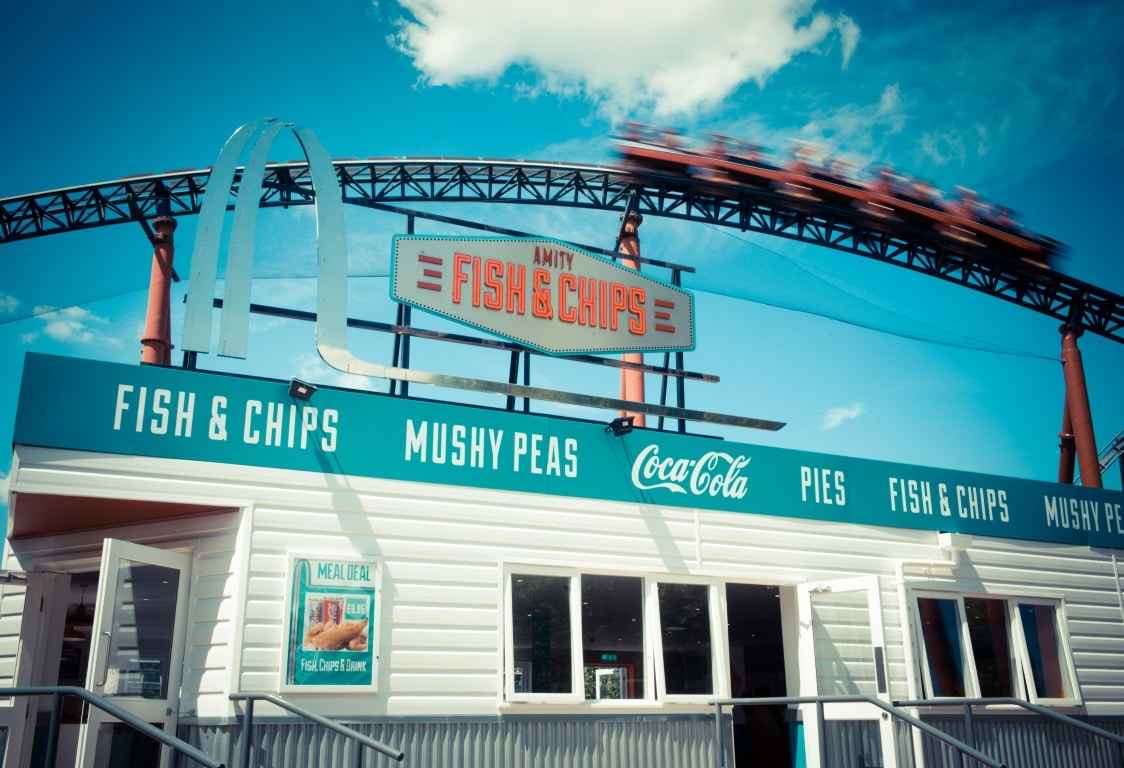 Fastest Roller Coasters in the UK
Fastest Roller Coasters in the UK
UK Theme Parks for Thrill Seekers
UK Theme Parks for Thrill Seekers
---
Attractions Near Me Offers
View More Discount Days Out at Attractions Near Me
Also, like our Facebook page for notification of any new offers Facebook.com/AttractionsNearMe
Attractions for a Rainy Day
was last modified:
November 1st, 2023
by