Merlin Entertainments main aim is to deliver memorable experiences to more than 65 million visitors worldwide, through its iconic global and local brands. They are a global leader in location-based, family entertainment.
Merlin Entertainments – A Global Organisation
Merlin Entertainments are Europe's Number 1 and the World's second-largest visitor attraction operator, after Disney based on annual attendance. They operate over 120 attractions, 18 hotels and 6 holiday villages in 25 countries, across 4 continents.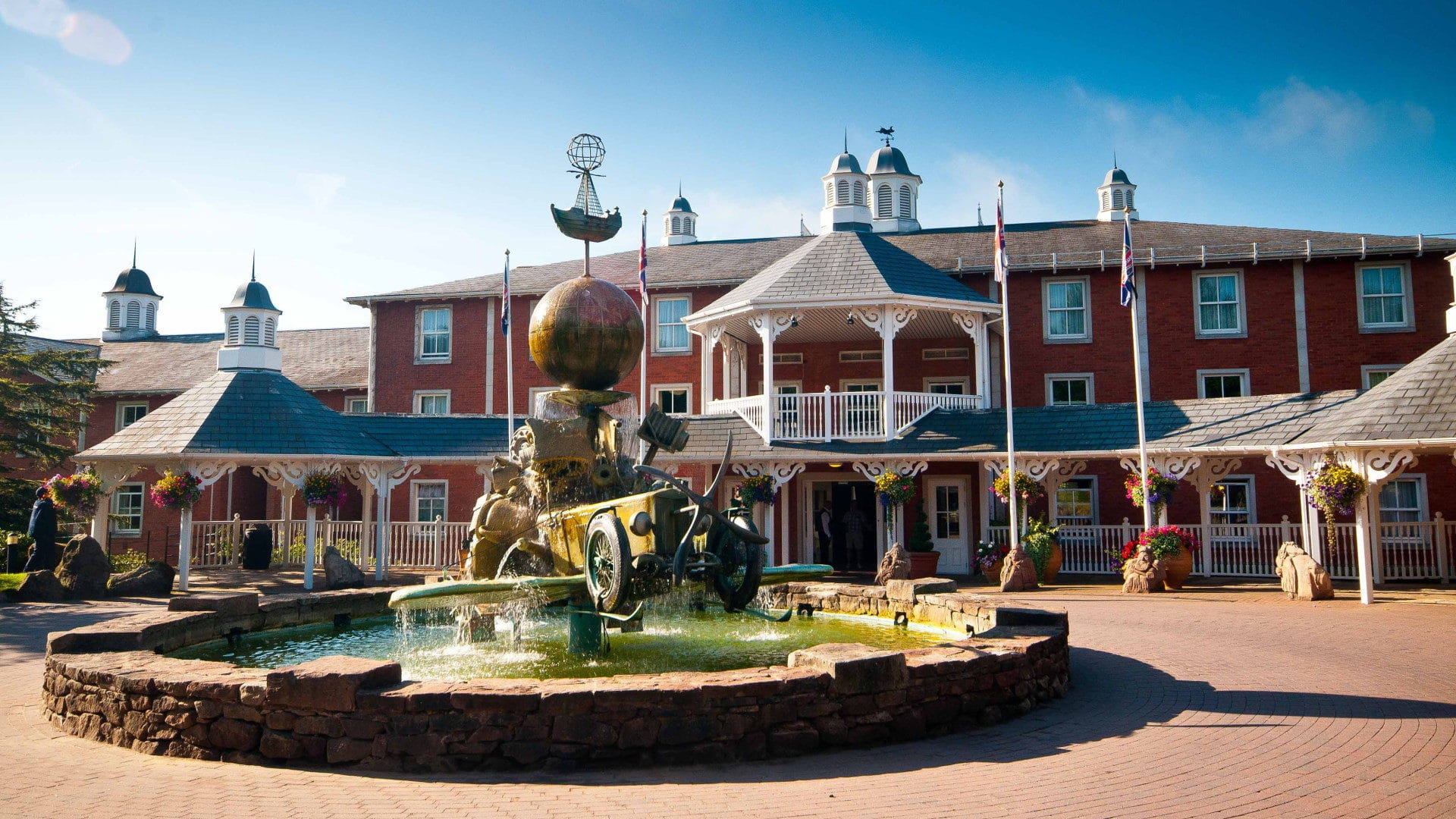 Merlin Entertainments headquarters are based in Poole, Dorset, UK. Since its formation in 1999, Merlin's strategy has been to create a high growth, high return family entertainment company via two distinct products, Midway Attractions and Theme Parks.
Midway Attractions
'Midway' attractions are high quality, branded, indoor attractions. These have a typical 1-2 hour dwell time, located in city centres, shopping malls or resorts. There are over 100 Midway attractions across 22 countries, with a number of established chainable brands including the likes of SEA LIFE, Madame Tussauds, The Eye (observation attractions), The Dungeons and LEGOLAND Discovery Centres.
Theme Parks
Merlin's Theme Parks are large multi-day outdoor destination venues, often incorporating on-site themed accommodation. The Theme Parks are organised into two specific Operating Groups, based on the brands.
• LEGOLAND Parks – LEGO themed interactive theme parks appealing to younger families with children aged 2-12. The LEGOLAND Parks estate currently spans numerous countries with Windsor being the location of the UK park.
• Resort Theme Parks – Nationally recognised destination Theme Parks arranged around a central theme. UK Resort Theme Parks include Alton Towers, Thorpe Park, Chessington World of Adventures and Warwick Castle. Merlin Entertainments also operate Gardaland in Italy and Heide Park in Germany.
On-Site Accommodation
The trend towards shorter, more frequent breaks has supported the growth of Merlin's themed on-site accommodation within its theme parks. Merlin has over 4,100 rooms across a variety of accommodation formats including four-star hotels, lodges and glamping.
New Developments
Merlin Entertainments are constantly forging new relationships and developing new attractions in partnership with market-leading brands. Merlin are in the process of extending their experiences in a number of different markets with exclusive agreements to develop a range of attraction formats based on various intellectual properties.
Merlin Magic Making
Merlin Entertainments are supported by its unique internal department, Merlin Magic Making, providing development, creative, production and project management expertise. Merlin also operates a function dedicated to opening new attractions which incorporates site finding, construction, resourcing and initial operation.
Being a Force for Good is at the heart of Merlin's ethos and the company aims to make a difference to the communities linked to its business. Merlin's Magic Wand is a charity helping disadvantaged and sick children experience the magic of Merlin's attractions, and SEA LIFE Trust promotes and contributes to marine conservation around the world.
For an insight into how Merlin delivers memorable experiences to its many millions of visitors to its attractions visit Merlin Backstage.
Visit Merlin Entertainments Official Website for more information.
UK Attractions owned and operated by Merlin Entertainments include:
Theme Parks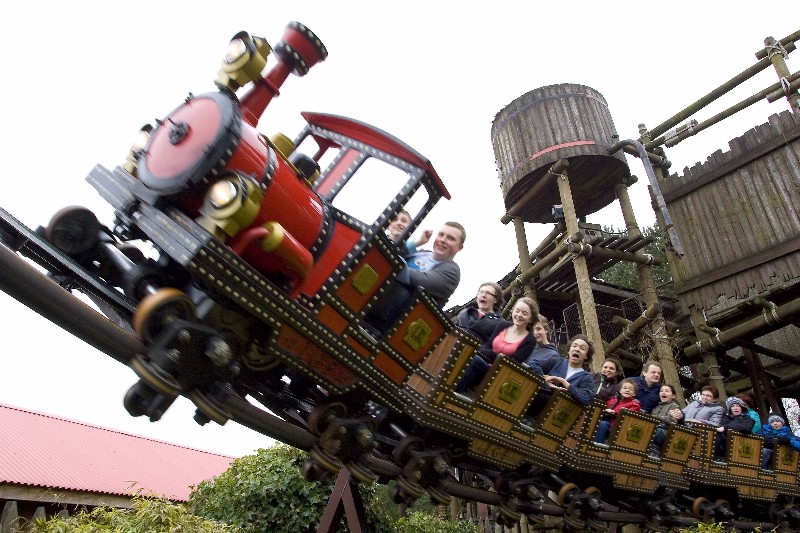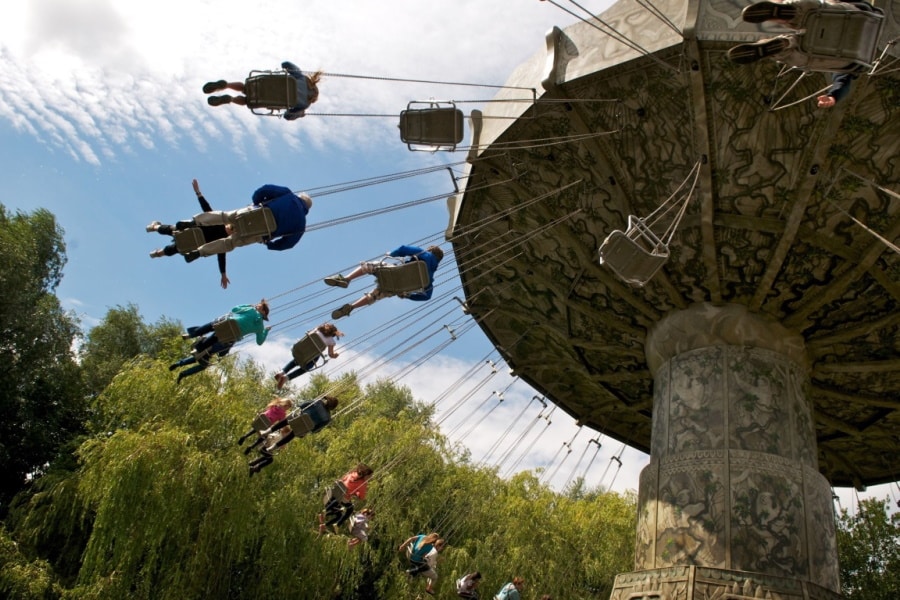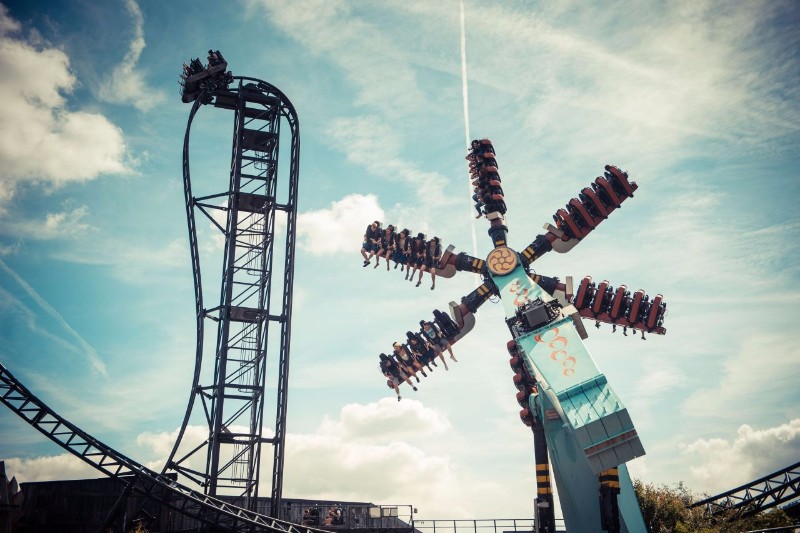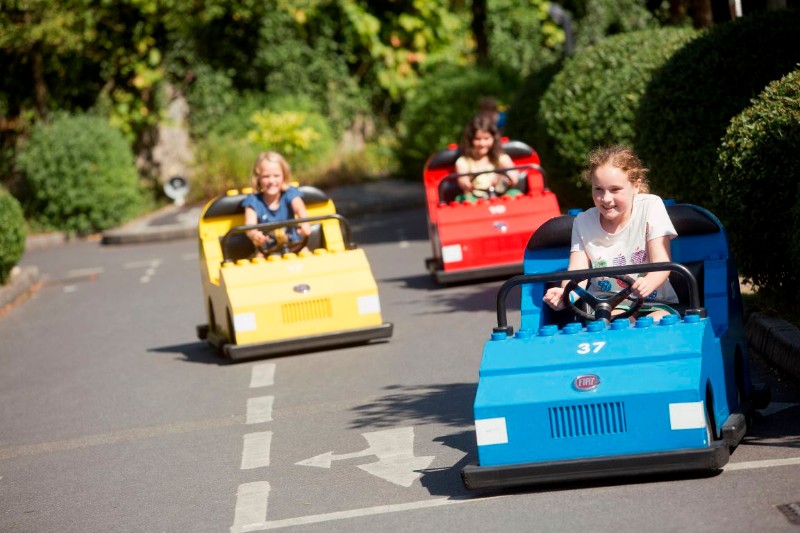 Midway Attractions
* London Eye
* The Blackpool Tower
* Jurassic Skyline
* Shreks Adventure
* Legoland Discovery Centres
* Warwick Castle
The Dungeons
The Dungeons are uniquely thrilling attractions that will whisk you way back to the UK's most perilous past. See, hear, feel and (ahem) smell the chillingly amusing characters of the 'bad old days' as they come to life before you.
* London Dungeon
* York Dungeon
* Edinburgh Dungeon
* Blackpool Tower Dungeon
* Warwick Castle Dungeon
Get Closer to the stars at Madame Tussauds.
* Madame Tussauds London
* Madame Tussauds Blackpool
SEA LIFE aquariums are fantastic family attractions with stunning marine habitats and displays.
SEA LIFE Aquariums can be found in the following towns and cities.
* BIRMINGHAM
* BLACKPOOL
* BRIGHTON
* GREAT YARMOUTH
* GWEEK
* HUNSTANTON
* LOCH LOMOND (GLASGOW)
* LONDON
* MANCHESTER
* SCARBOROUGH
* WEYMOUTH
London Attractions
Merlin Entertainments midway attractions are often grouped together in major cities, for example in Central London you will find:

* The London Eye
* Madame Tussauds
* The London Dungeon
* Shreks Adventure
* SEA LIFE London Aquarium
Blackpool Attractions
In Blackpool Merlin Entertainments operate a group of attractions within close proximity to each other:

* Madame Tussauds
* Blackpool Sea Life Centre
* The Blackpool Tower

Enjoy discounted entry to 6 fantastic Blackpool attractions, all conveniently located in close proximity to one another on Blackpool's famous promenade.
Manchester Attractions
In Manchester's Trafford Centre (a large indoor shopping centre and leisure complex), you will find two of Merlin Entertainments Midway attractions located alongside each other.

* Legoland Discovery Centre
* Manchester Sea Life Centre
Birmingham Attractions
* Legoland Discovery Centre
* National Sea Life Centre Birmingham
* The Bear Grylls Adventure
Attractions Near Me Offers
View More Discount Days Out at Attractions Near Me
Also, like our Facebook page for notifications of any new offers Facebook.com/AttractionsNearMe
Merlin Entertainments
was last modified:
April 19th, 2023
by