Megafobia is located at Oakwood Theme Park in Pembrokeshire, South West Wales. Constructed in 1996, Megafobia was the first white-knuckle attraction to be installed at the Oakwood Theme Park (then Oakwood Leisure Park) and transformed the park's fortunes from a small family leisure park to a major UK theme park.
Megafobia at Oakwood
Megafobia was the most recent wooden roller coaster to be built in the UK until the construction of Wicker Man commenced at Alton Towers in 2017. The roller coaster was constructed in 1996 by Custom Coasters International, who wanted a ride to showcase their company in Europe.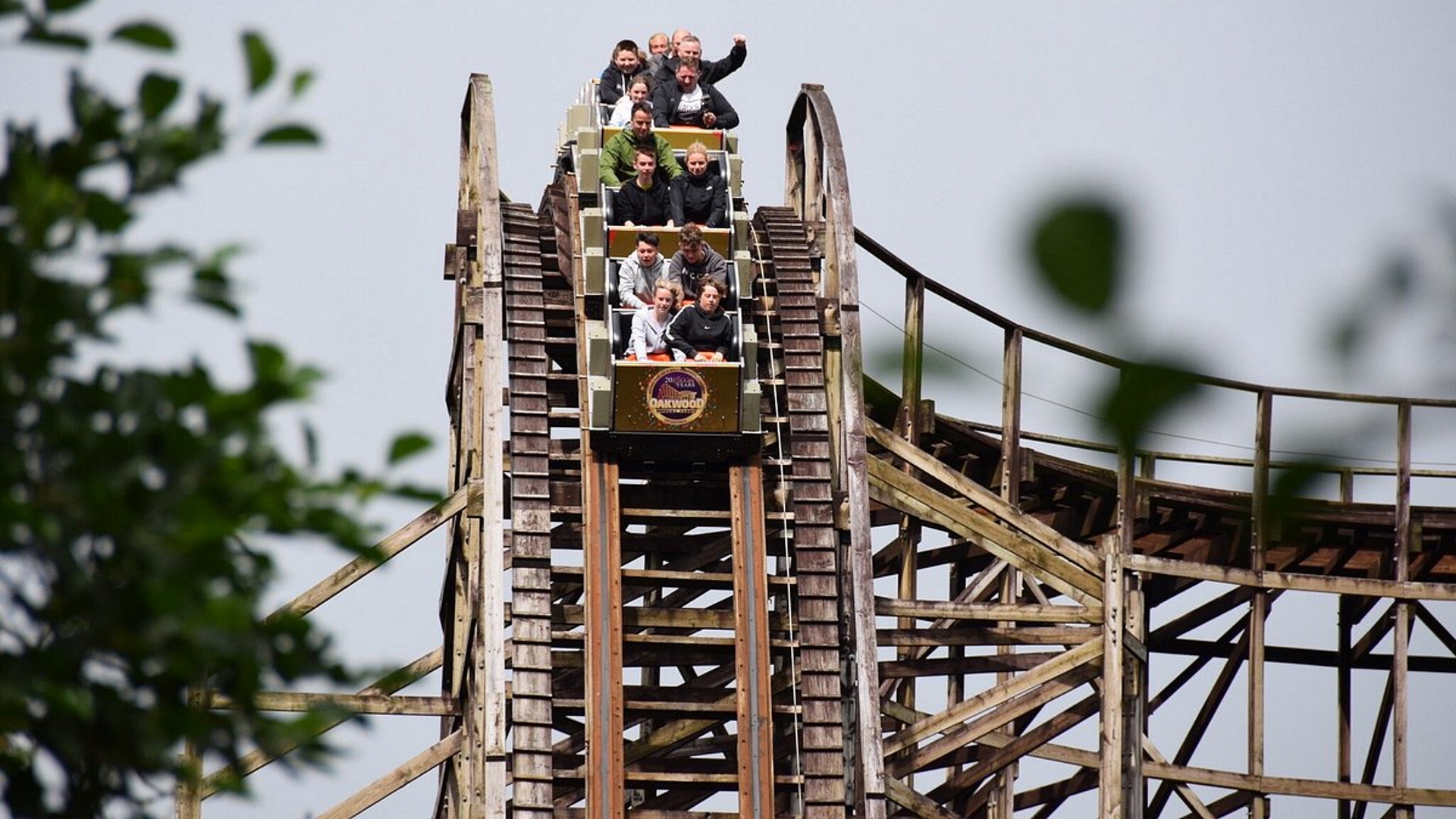 Megafobia Statistics
Click the Compare Button below to compare the statistics of up to 5 roller coasters. Click Here to see a listing of all UK Roller Coasters available for comparison.

Top Speed – 77km/h 48mph
Cost – £1.7m
Length – 2956ft 901m
Height – 85ft 26m
Manufacturer – Custom Coasters International
Type – Wooden
Lift/Launch – Chain Lift
Inversions – 0
G-Force – 2.75g
Trains – 2
Passengers per Train – 24
Ride Duration – 1m 40s
Theme Park – Oakwood Theme Park
Year Opened – 1996
Attractions Near Me – Oakwood Theme Park
Oakwood Official Website
Megafobia Jigsaw Puzzle
Try our fun Megafobia Jigsaw challenge. Visit the Attractions Near Me Puzzle Page for more fun activities and jigsaws.
If you enjoyed this jigsaw puzzle, then either visit the Attractions Near Me Puzzle Page for more fun activities and jigsaws or attempt the jigsaw for Attractions Near Me – Speed at Oakwood Theme Park.
Wildest wooden coaster on the planet
Megafobia features a twister style layout. With a maximum vertical angle of 55 degrees and a 25-metre drop towards a lake combined with unique crossovers Megafobia has attained legendary status among coaster fans worldwide and is famed as one of the wildest wooden coasters on the planet.
UK Roller Coaster Rides
If you enjoyed reading about Megafobia at Oakwood Theme Park, you may also be interested in these other Roller Coasters located at Theme Parks across the UK.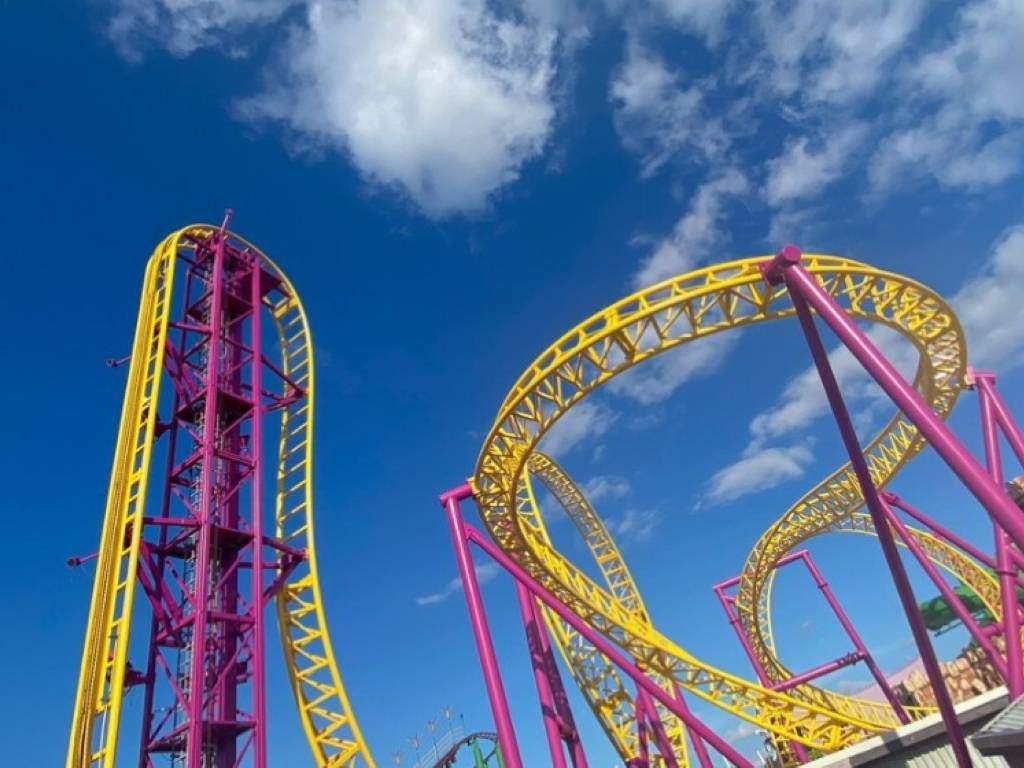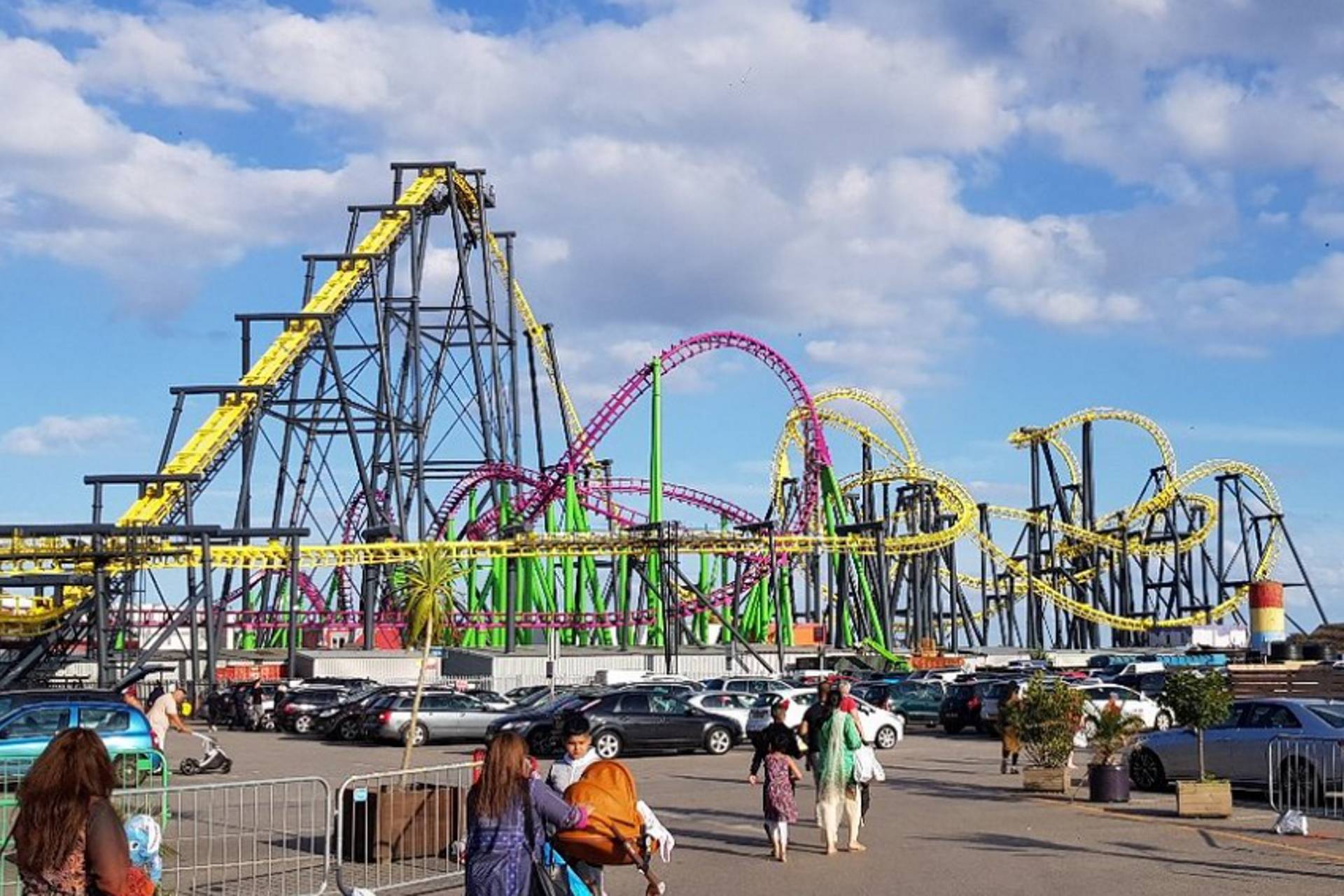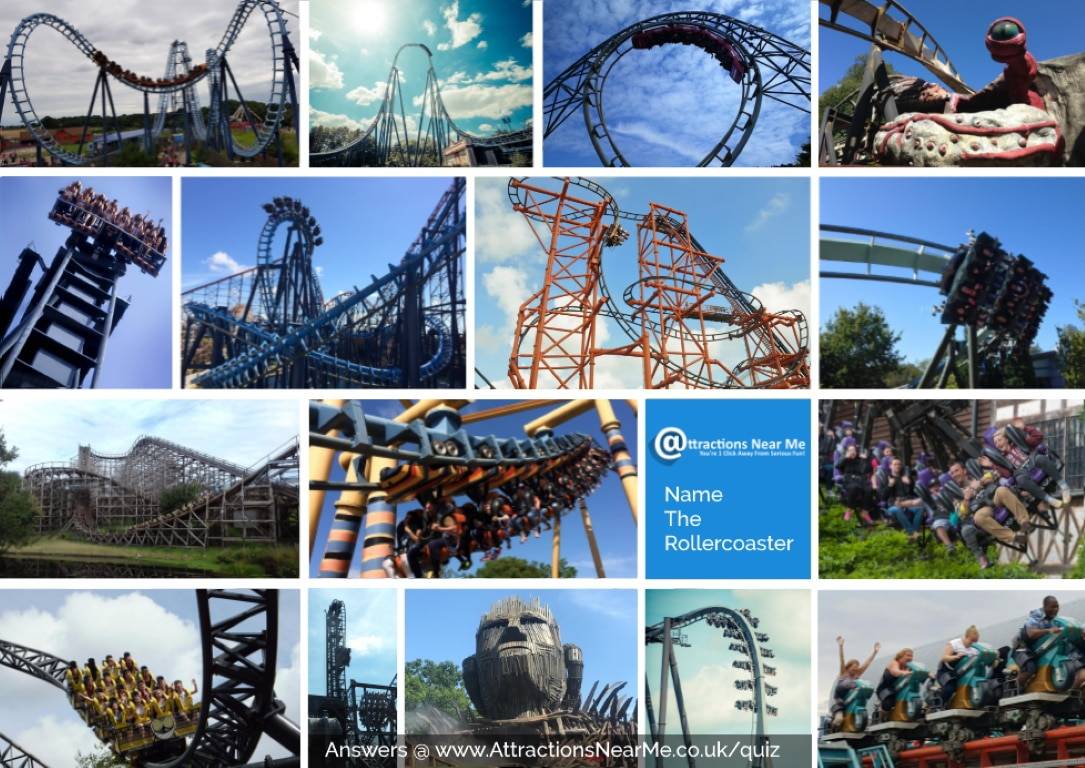 Attractions Near Me Offers
View More Discount Days Out at Attractions Near Me
Also, like our Facebook page for notification of any new offers Facebook.com/AttractionsNearMe
Megafobia
was last modified:
July 21st, 2023
by
Dan
Theme Park
Based in Pembrokeshire South Wales, Oakwood Theme Park is home to Megafobia one of the top-rated wooden roller coasters in the world. The park features a wide range of attractions suitable for all the family. Thrill Rides at Oakwood Theme Park The high-adrenaline rides at Oakwood Theme Park offer great thrills for those brave enough to ride them. Travelling
Read more…
Roller Coasters Nearby
Year Opened:
2006 (as Speed:No Limits) 2019 (as Speed)
Speed is located at Oakwood Theme Park in Pembrokeshire, South West Wales. It is the tallest, fastest and steepest roller coaster in Wales, with its vertical lift hill and first drop visible from some distance away. Speed at Oakwood Speed is the tallest, fastest and steepest roller coaster in Wales. The ride is the UK's original beyond-vertical-drop rollercoaster, and it's
Read more…