SEA LIFE Bray is a family attraction boasting over 1000 Freshwater and Marine animals from Ireland and around the world. Guests can also view creatures from farther-flung shores, including the Pacific and Atlantic Oceans. SEA LIFE Bray is, without doubt, a superb family day out.
SEA LIFE Bray Exhibits and Attractions
Journey through SEA LIFE Bray and discover a magical underwater world. As you pass through the interactive themed zones, you will encounter some of the world's most incredible animals, including huge sharks, sassy seals, mysterious stingrays, playful penguins, seahorses, thousands of tropical fish, and much more.
There are a wide range of exhibits and attractions on offer at SEA LIFE Bray.
Bay of Rays
There are over 40 different Ray species found in the waters around the UK, Ireland and the Mediterranean. Be enchanted by the assortment of amazing rays, where you will find some of the most interesting species including the Thornback rays, Painted Rays and Blonde Rays.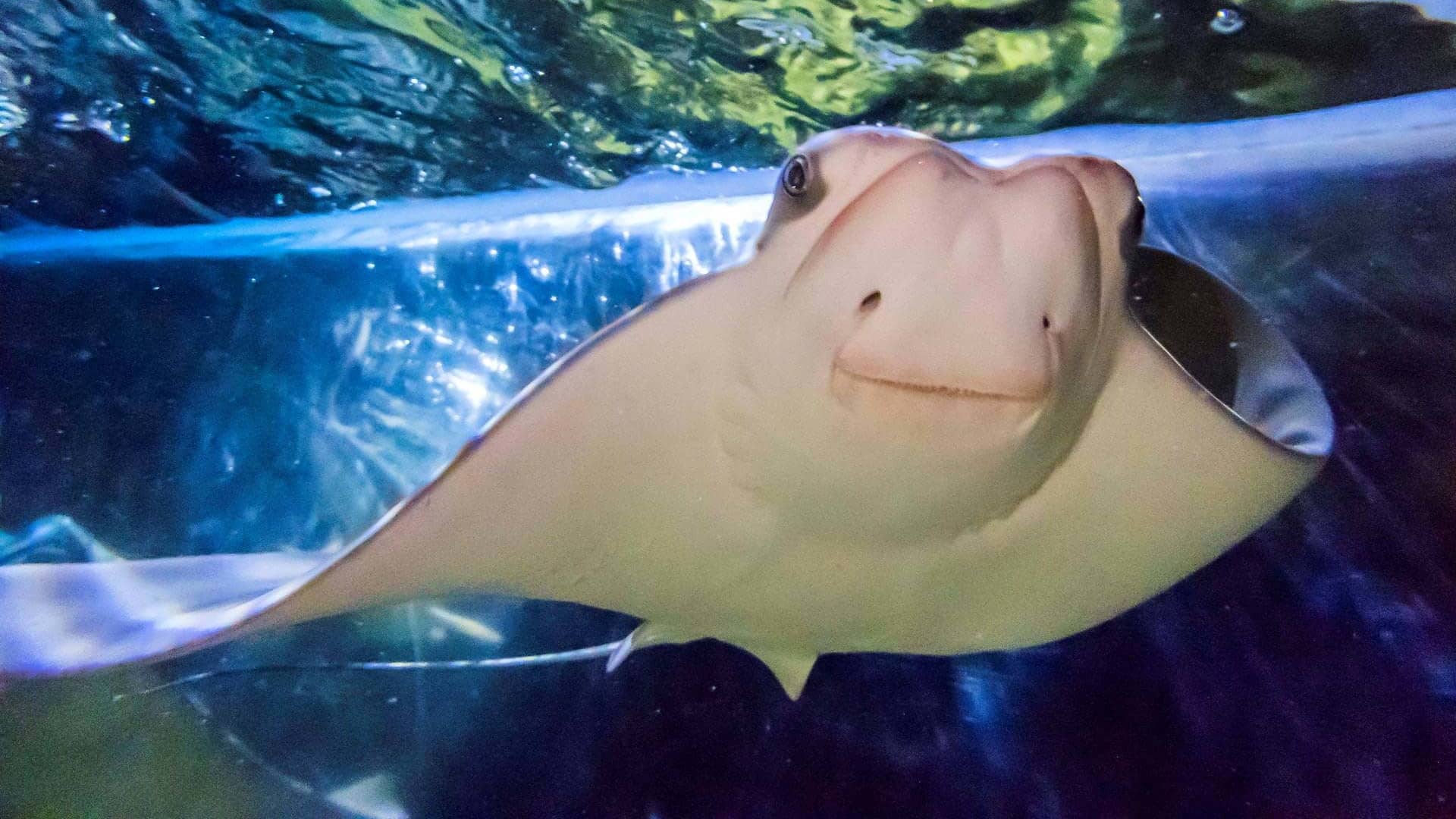 Rivers of the World
Take a journey through the rivers of the world to meet the creatures from the Amazon, Southern Africa and South-East Asia. Meet the invasive yellow-bellied slider terrapins, red-bellied piranhas and upside-down catfish!
Caribbean Cove
The Caribbean Cove exhibit is home to Merlin, the first Cow nosed ray born in Ireland, a breeding pair of dwarf tail nurse sharks and a variety of other rays and sharks that enjoy the world's warmer climates.
Toxic Terrors
Here you will find some of the world's most venomous and poisonous creatures. Ranging from the Long-Spined Pufferfish to the Red Lionfish to the Honey Comb Moray Eels to the Golden Pufferfish! It's like a who's who of the world's deadliest sea creatures. Are you brave enough to enter the toxic terror zone?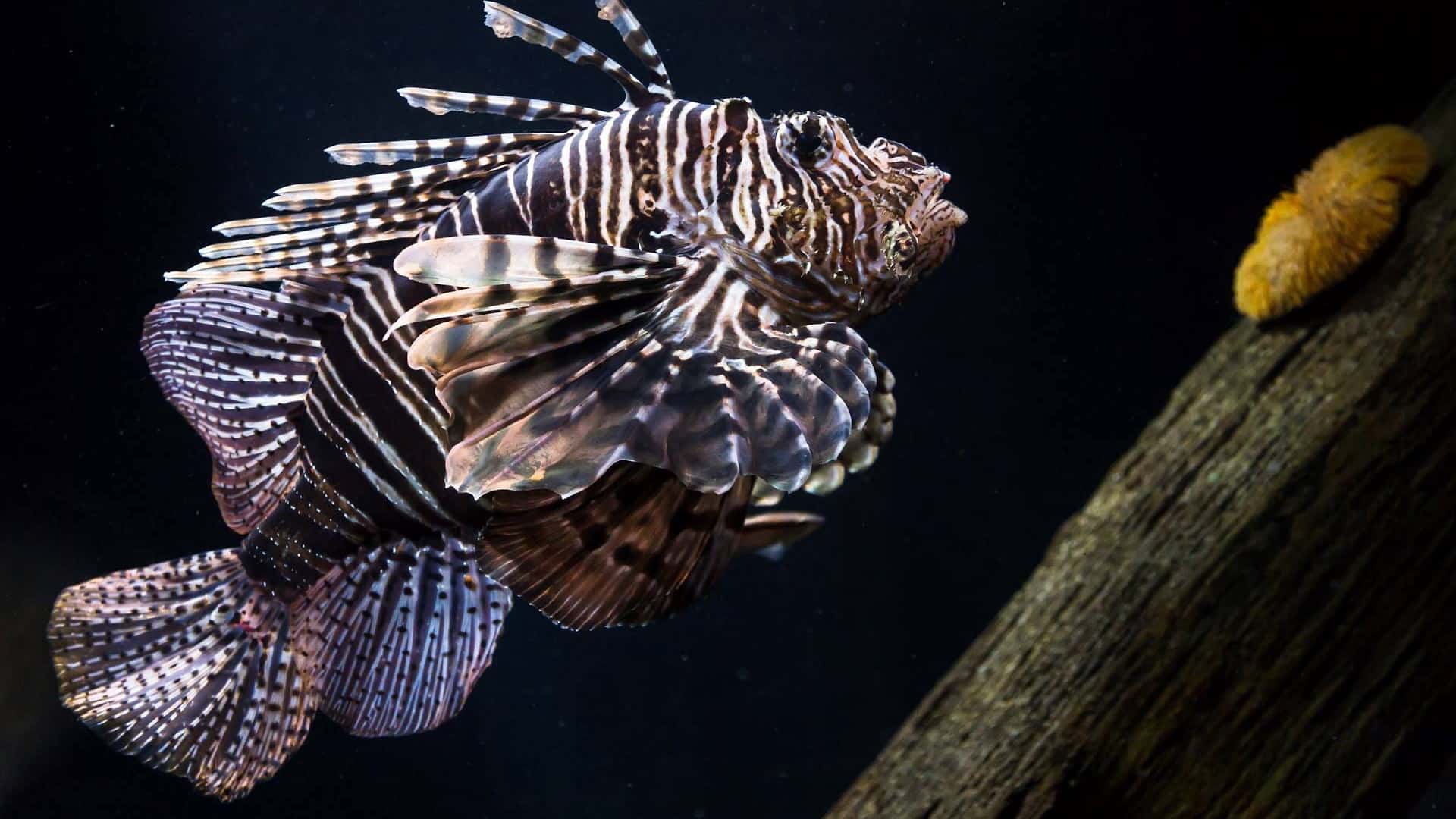 Tropical Shark Lagoon
Come Face to Fin with some of the world's most iconic sharks in the Tropical Shark Lagoon. They are not all as fearsome as they look, if you watch carefully you might see some of the small fish getting right up close to them to take off a parasite or to have a little scratch on their rough skin.
Touchpool
Get closer to the creatures than ever before. Rockpools are amazing micro-habitats full of incredible creatures, here you can stroke a Giant Spiny Starfish. Find out more about the Albino Lobster whose chances of being caught were less than one in a hundred million! With its bright colouring marking it is very visible as prey. These creatures are extremely rare, experts are on hand to guide you through this unique opportunity to learn more about these fascinating micro-habitats and the incredible creatures that thrive in them.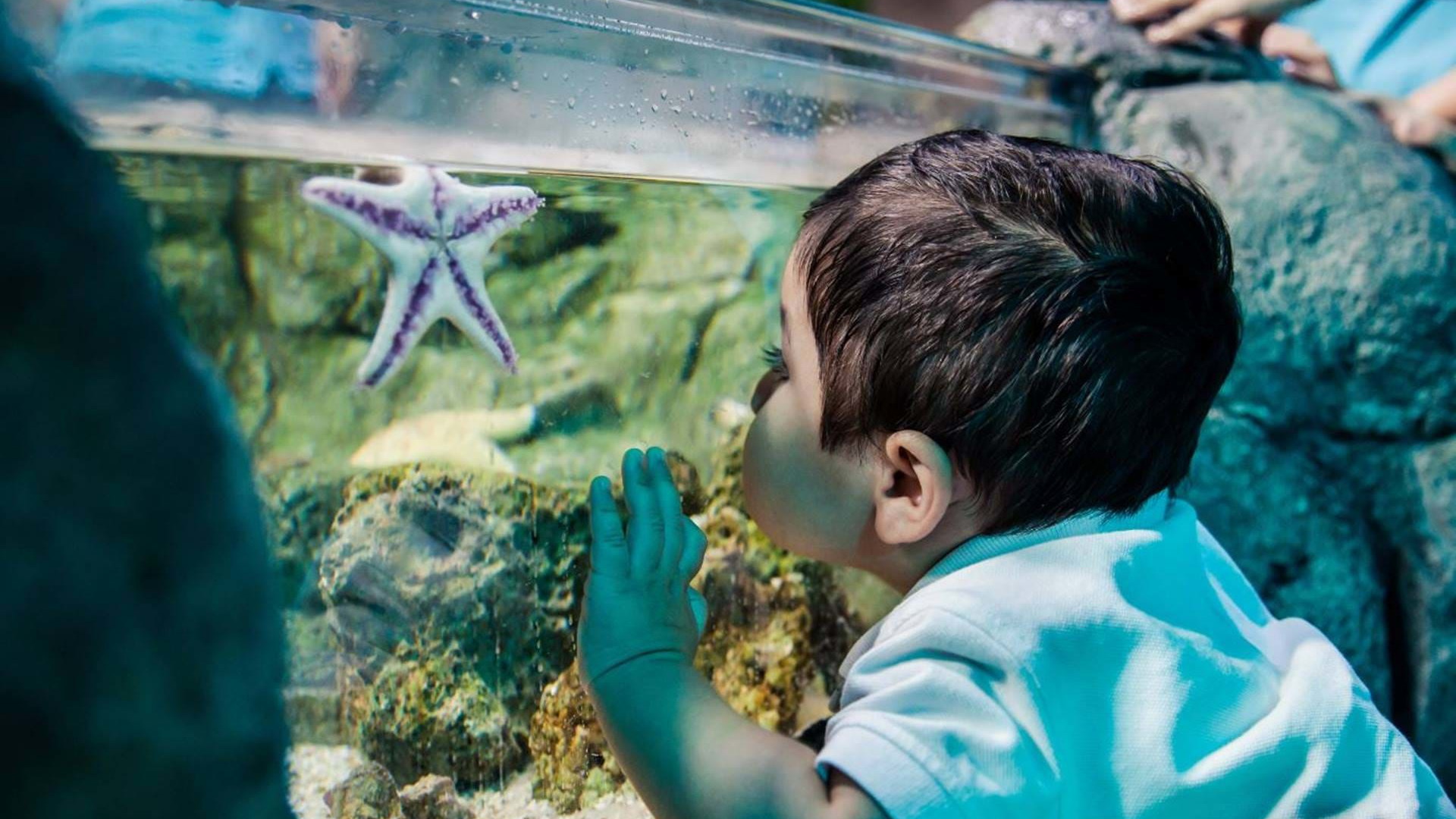 Breed, Rescue, Protect
Conservation is at the heart of what they do at SEA LIFE Bray. There are plenty of opportunities to learn about the threats facing marine life and what you can do to help as you explore with them.
Admission Prices and Offers
SEA LIFE Bray is part of the Merlin Entertainments group of attractions, meaning that vouchers are regularly available offering 2 for 1 entry. Purchase your tickets from The Official Sealife Website or view our SEA LIFE offers page for the latest Discounts and Special offers. You can also pre-purchase your entry tickets using Tesco Clubcard points. Merlin Annual pass holders get free entry to all the Sea Life centres across the UK in addition to a number of other Merlin attractions.
Click Here to visit the SEA LIFE Bray Official Website.
Travelling to SEA LIFE Bray
The attraction is located on Bray Seafront, there are a variety of ways to get there.
Travelling by Train
SEA LIFE Bray is only a 3-minute walk a short walk from Bray DART Station and a relaxing and scenic 30-minute train ride from Dublin City Centre.
Search for your train tickets using Raileasy.
Nearby Accommodation
There are loads of places to stay near Bray, if you are looking for accommodation then try Hotels.com or Travelodge and Britannia Hotels are always a good option for budget hotel accommodation.
Click Here to view our Accommodation Offers Pages for some great deals on short breaks.
Attractions Near Me Offers
For the best deals and Discount Days Out visit our Offers page Attractions Near Me
Also like our Facebook page for notification of any new offers Facebook.com/AttractionsNearMe
SEA LIFE Bray
was last modified:
September 19th, 2023
by
Dan
Related Listings
Journey beneath the sea at SEA LIFE Blackpool. There are over 2000 Amazing Creatures at Blackpool SEA LIFE centre ranging from starfish to sharks and stingrays. You'll be able to get closer to them than ever before. Many of the creatures at SEA LIFE Blackpool are on the endangered list, have been rescued and cannot be released into the wild
Read more…