Rage is located at Adventure Island a free-admission amusement park in Southend-on-Sea. The Parks headline attraction features a vertical lift hill with a steeper-than-vertical first drop.
Rage at Adventure Island
With its pink and yellow paintwork, Rage can be seen from miles around, acting as a beacon pointing the way to Adventure Island. The entrance to the ride slices between the 90-degree lift hill and the beyond vertical drop. The ride was a major addition for Adventure Island when it was installed in 2007, at the time punching way above its weight. Rage is a very similar ride to Speed:No Limits at Oakwood and Saw The Ride at Thorpe Park.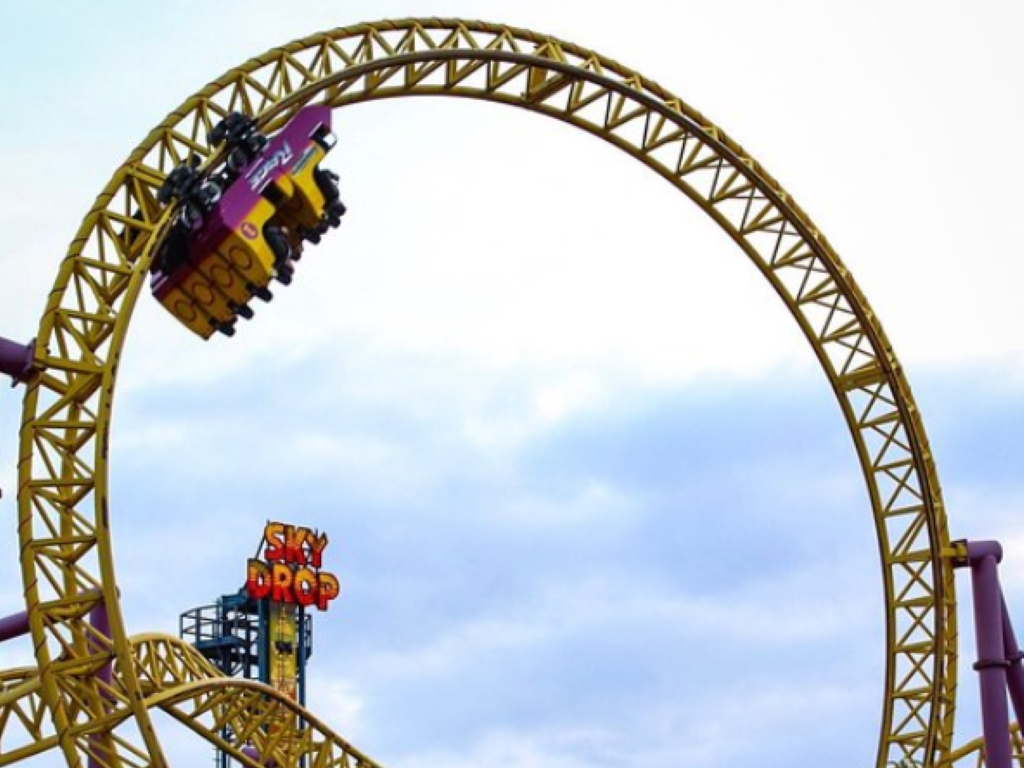 Rage Statistics
Click the Compare Button below to compare the statistics of up to 5 roller coasters. Click Here to see a listing of all UK Roller Coasters available for comparison.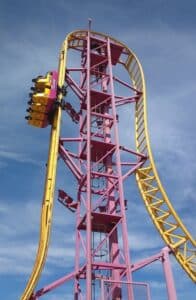 Top Speed – 70km/h 43mph
Original Cost – £3m
Est Cost Today – £4.5m
Length – 1184ft 361m
Height – 72ft 22m
Manufacturer – Gerstlauer
Type – Steel Euro Fighter
Lift/Launch – Vertical Chain Lift Hill
Inversions – 3
G-Force – 4.5
Trains – 3
Passengers per Train – 8
Ride Duration – 50s
Theme Park – Adventure Island
Year Opened – 2007
Attractions Near Me – Adventure Island
Adventure Island Official Website
Rage Jigsaw Puzzle
Try our fun Rage Jigsaw challenge. Visit the Attractions Near Me Puzzle Page for more fun activities and jigsaws.
A Room with a View
Rage hit the headlines in 2011 when a family of thrill-seeking crows bagged themselves a bird's eye view after building their nest at the top of the highest loop. The nest, crammed with twigs and scraps of junk, was just inches away from the track. Despite Rage running daily, it didn't appear to worry the crows at all who sat happily in their nest within the steel frame of the rollercoaster.
Engineers at the amusement park checked the nest and confirmed that they could see no reason to evict the feathered family. Mr Roberts, the park manager said 'We're leaving the nest where it is as it's perfectly safe for both humans and the birds.' Read the full story here.
Rage features a 23-metre vertical lift hill. Other elements include a vertical drop, vertical loop, overhead turns and a 360-degree barrel roll.
UK Roller Coaster Rides
Click Here to view and compare stats on all roller coasters here in the UK.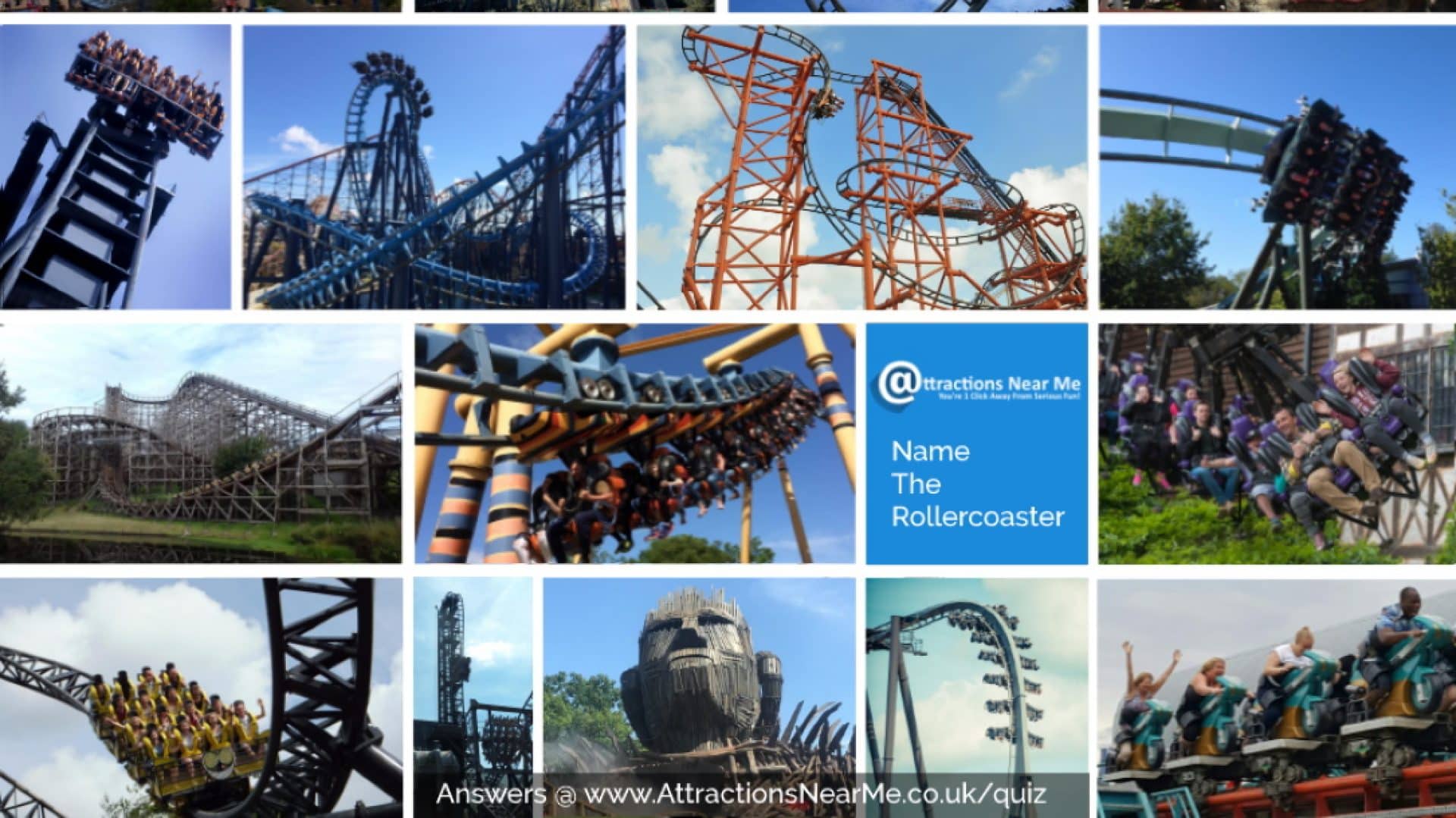 UK Roller Coasters
Roller Coaster Quiz
Attractions Near Me Offers
View More Discount Days Out at Attractions Near Me
Also, like our Facebook page for notification of any new offers Facebook.com/AttractionsNearMe
Rage
was last modified:
September 7th, 2023
by
Dan
Theme Park
Adventure Island, formerly known as Peter Pan's Playground, is a free-admission amusement park in Southend-on-Sea. The Theme Parks headline attraction is the Rage roller coaster which features a vertical lift hill with a steeper-than-vertical first drop. Adventure Island Adventure Island offers a wide selection of rides and attractions catering for all ages, their free admission policy lets you enjoy
Read more…
Roller Coasters Nearby
Manufacturer:
John Henry Iles
The Scenic Railway is a wooden roller coaster located at Dreamland Margate. This classic ride first opened in 1920 and is the oldest roller coaster in the UK. The ride is distinctive compared to modern-day roller coasters, as a brakeman is still required to ride on the roller coaster train to control its speed, manually applying brakes when needed.
Read more…