Family entertainment does not need to cost a fortune. No matter what the time of the year there's always lots you can do. Have a read through our 101 Activities for Families where you will find some fantastic ideas for family fun.
---
SPRING
Spring is a season of renewal and growth, as the weather warms up, people often take advantage of the opportunity to spend more time outdoors, enjoying activities such as hiking, biking, and picnicking. Below we list some of the activities that families can partake in during spring:
1 – Visit a Landmark Attraction
The UK is home to many stunning landmarks, and the National Trust plays a significant role in protecting and preserving them. The organisation owns and manages a number of impressive stately homes, such as the stunning Chatsworth House in Derbyshire, which is home to an extensive art collection and magnificent gardens. Every spring you can enjoy free entry, special offers, free gifts and more at hundreds of attractions across the UK including a selection of National Trust properties as part of the National Lottery Open Week Promotion.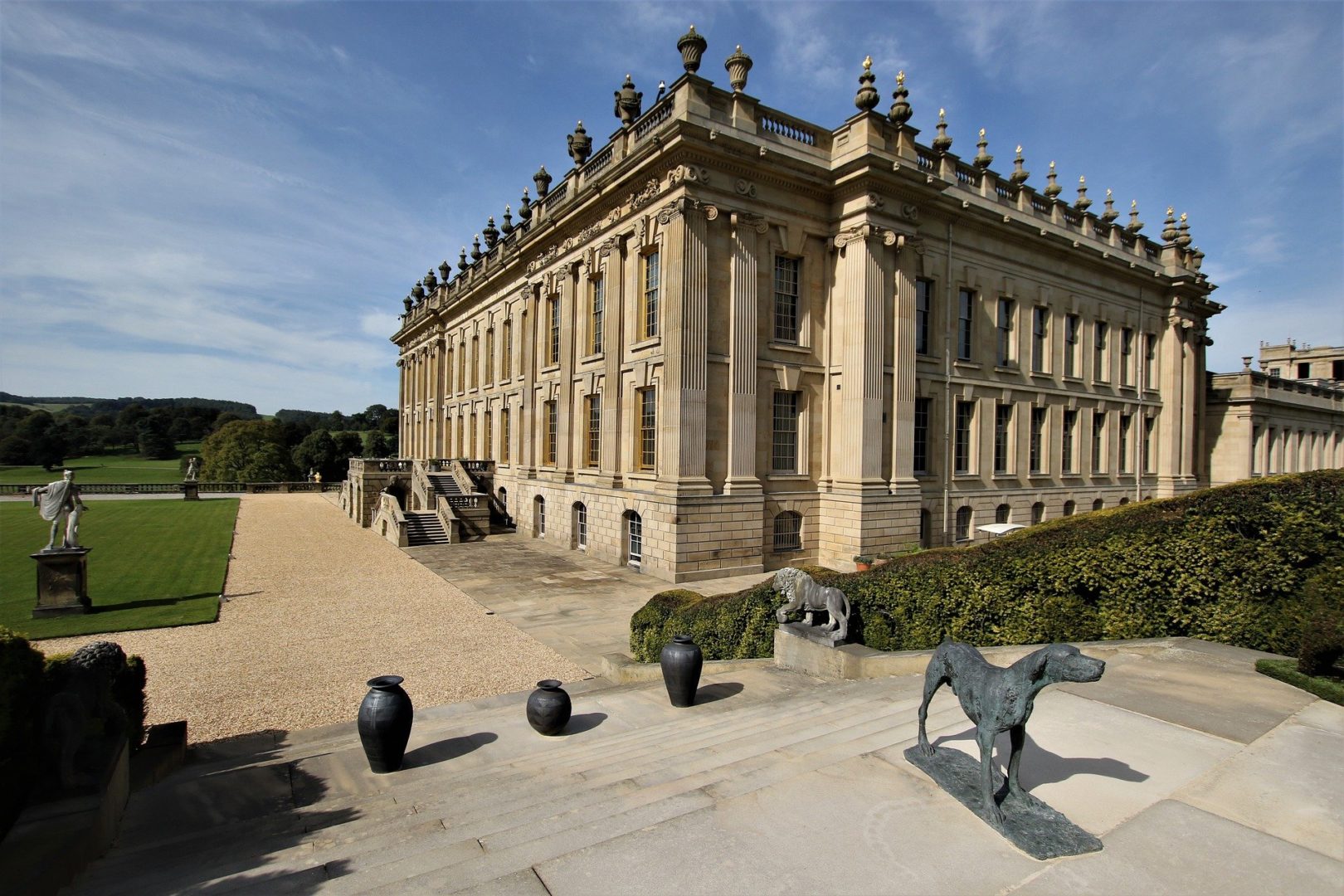 2 – Create Chalk Art, Play Hopscotch
Chalk art is a form of temporary street art that involves creating images or designs on a flat surface, such as a driveway or a wall, using coloured chalks. Chalk art is often associated with festivals and events, where artists gather to create stunning works of art that can range from simple drawings to elaborate 3D illusions. One of the unique aspects of chalk art is that it is impermanent, as it can be easily washed away or smudged by rain or foot traffic. Thanks to its temporary nature, chalk art is ideal for children to be creative on a large scale.
3 – Go on a Bike Ride
The National Cycle Network is a UK-wide network of signed paths and routes for walking, wheeling, cycling and exploring the great outdoors. Hiring an Ebike, pedal bike or tandem is an excellent way to get around and explore the UK.
4 – Launch a Rocket
Water-powered rockets can be great fun.
Having experimented with homemade versions, we treated the kids to an official kit and we were astounded by the results. By your ROKiT Bottle Rocket Water Pressure Kit from Amazon.
5 – Do an Easter Egg hunt
Easter Egg Hunts can be great fun. Kids love hunting for hidden eggs and then have the enjoyment of eating them. Every Spring the National Trust run Easter egg trails at many of the places they care for across England, Wales and Northern Ireland.
6 – Plant some Seeds
There are so many flowers, grasses and plants that are loved by bees, butterflies and other wildlife. With their rich colours and soft foliage, these wildlife-attracting flowers are a joy.
Fast-growing annual plants like poppies, corn marigolds and cornflowers grow from seed to a mass of flowers in a few months, providing a buffet for bees and butterflies, food for birds, and cover for other creatures.
7 – Plan a Short Break
Short breaks in the UK are a popular way for people to recharge and escape from the hustle and bustle of everyday life. With so many picturesque destinations to choose from, including bustling cities, idyllic countryside, and quaint coastal towns, there is something for everyone. Popular activities on short breaks in the UK include swimming, cycling, exploring historic landmarks, sampling local cuisine, hiking scenic trails, and visiting museums and galleries. Whether you're looking for a romantic getaway or a family adventure, the UK has plenty to offer for a relaxing and enjoyable short break.
The UK is now home to some fantastic Holiday Resorts. We compiled a Top 10 listing of the UK's best holiday Resorts with Waterslides.
8 – Make a Daisy Chain
Daisy chain crowns made from real flowers are so easy to make. Small wild daisies that grow in fields are best but just about any flower with a flexible stem will work to make a braided daisy chain crown or bracelet with!

The daisy chains we made as kids were so simple, we would just push our thumbnail through the end of the stem and then slide the next daisy through the hole similar to those seen in the picture below.
9 – Games to Play on a Road Trip
Going on a road trip, compile a list of games and activities to keep the family entertained. If you are going on a long journey then use our handy tool to Search for Attractions Near UK Motorways.
It is the perfect opportunity to stretch your legs and experience something new whilst also creating family memories.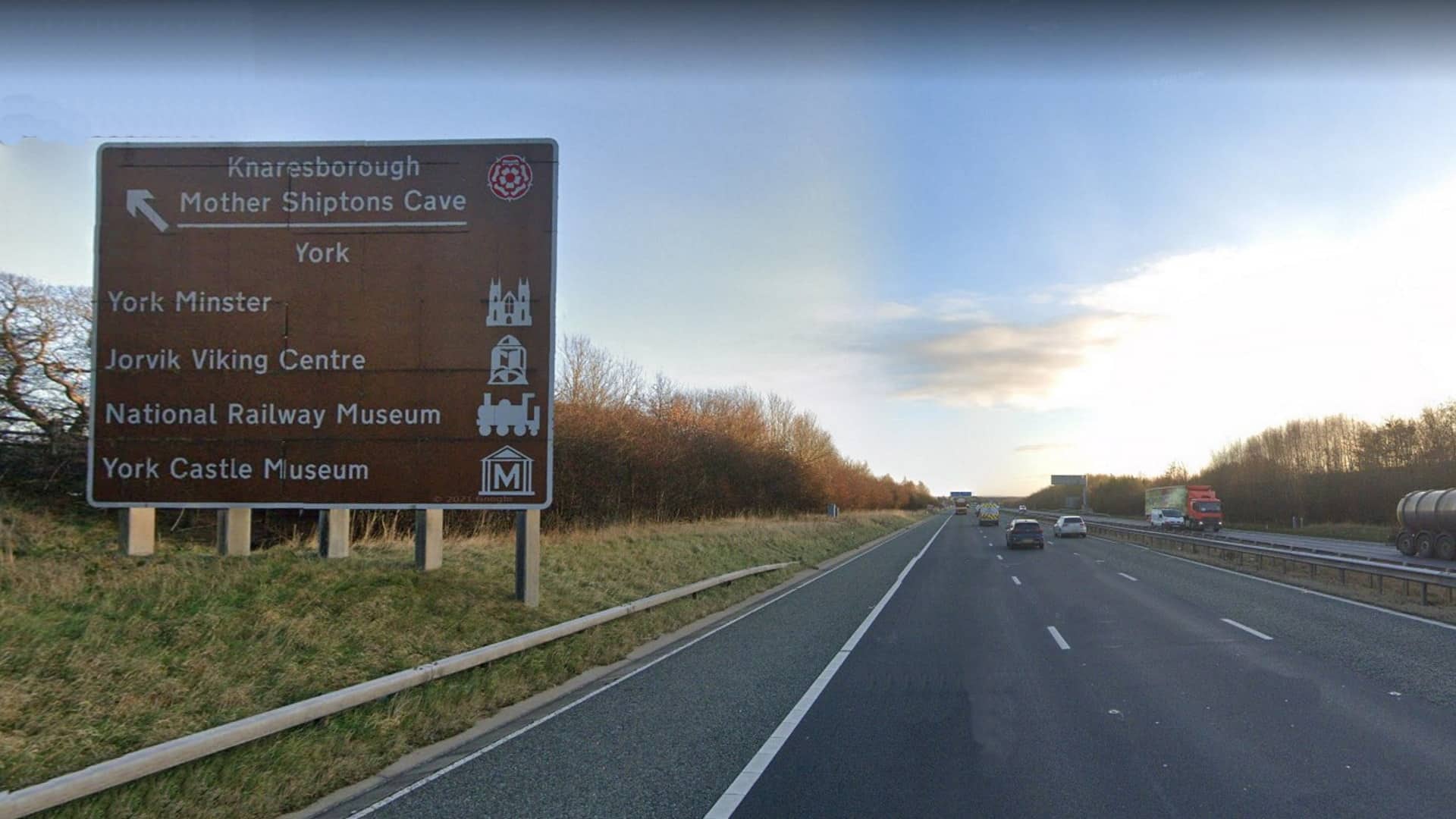 10 – Bake Easter Nest Cakes
Cornflakes, Rice Crispies or Shredded Wheat are all perfect for making Chocolate Nest Cakes. Ready in just three simple steps, these cakes are so easy to make with the kids and Chocolate mini-eggs are a great finishing touch.
11 – Start a Vegetable Patch
Starting a vegetable patch can be a fun and rewarding project. Have a read of our post where we give some pointers on how to get started with your own vegetable patch.
If you get it right then you could be eating your own homegrown produce later in the year.
12 – Visit a Castle or Garden
Castles and gardens are the ideal places to get out into the fresh air and meet with friends and family. Every year the May Edition of Gardeners World Magazine includes a reusable card which offers 2-for-1 entry to over 390 castles and gardens across the UK.
13 – Explore a Cave
There are some fantastic show caves across the UK and what better way to enjoy a day out on a cold and windy day than to visit one?

Located in Nidderdale on the border of the Yorkshire Dales National Park, Stump Cross Caverns is one of Britain's premier show caves.
14 – Play Catch
The classic game of catch is great for hand and eye coordination but you can make it even more fun with this great value game from Amazon.
15 – Visit a Movie Location
Fancy staying somewhere you've seen on screen?
From The Secret Garden to Harry Potter, there are some fantastic movie locations that you can visit and stay in the UK.
Have a read through our Top 10 UK Movie Locations and be inspired by breathtaking locations, retrace the footsteps of your favourite characters and discover the true stars of the screen.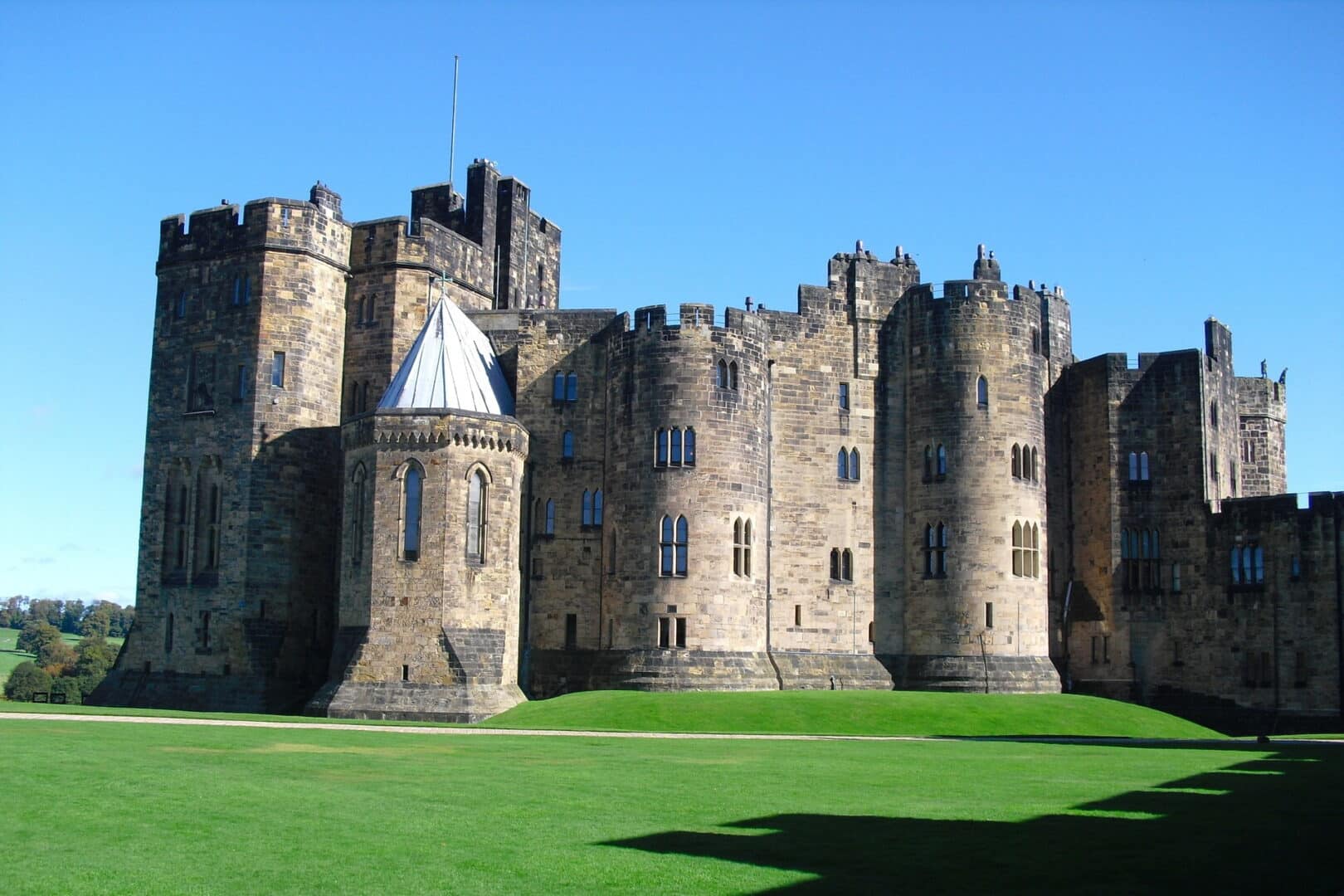 16 – See the Spring Lambs
Lambs are one of the first and most eagerly awaited signs of spring. There are lot's of places where you can see Spring Lambs including farms, National Trust properties and nature reserves. Check our offers pages to find great savings on days out near you.
17 – Swing Through the Treetops
High Rope courses are an exhilarating outdoor activity that will live with you and your family for a lifetime. Go Ape offer high ropes courses across the UK.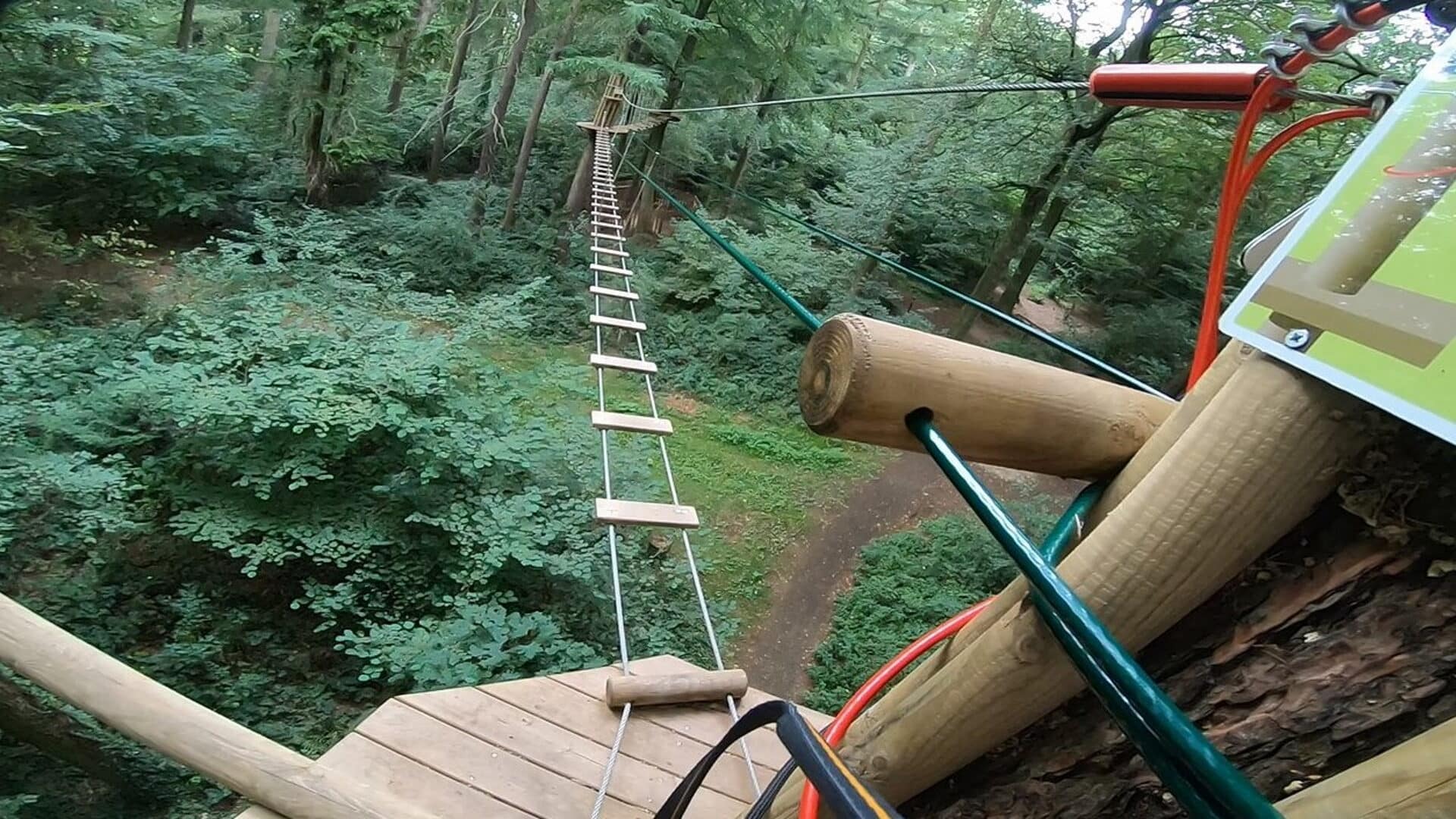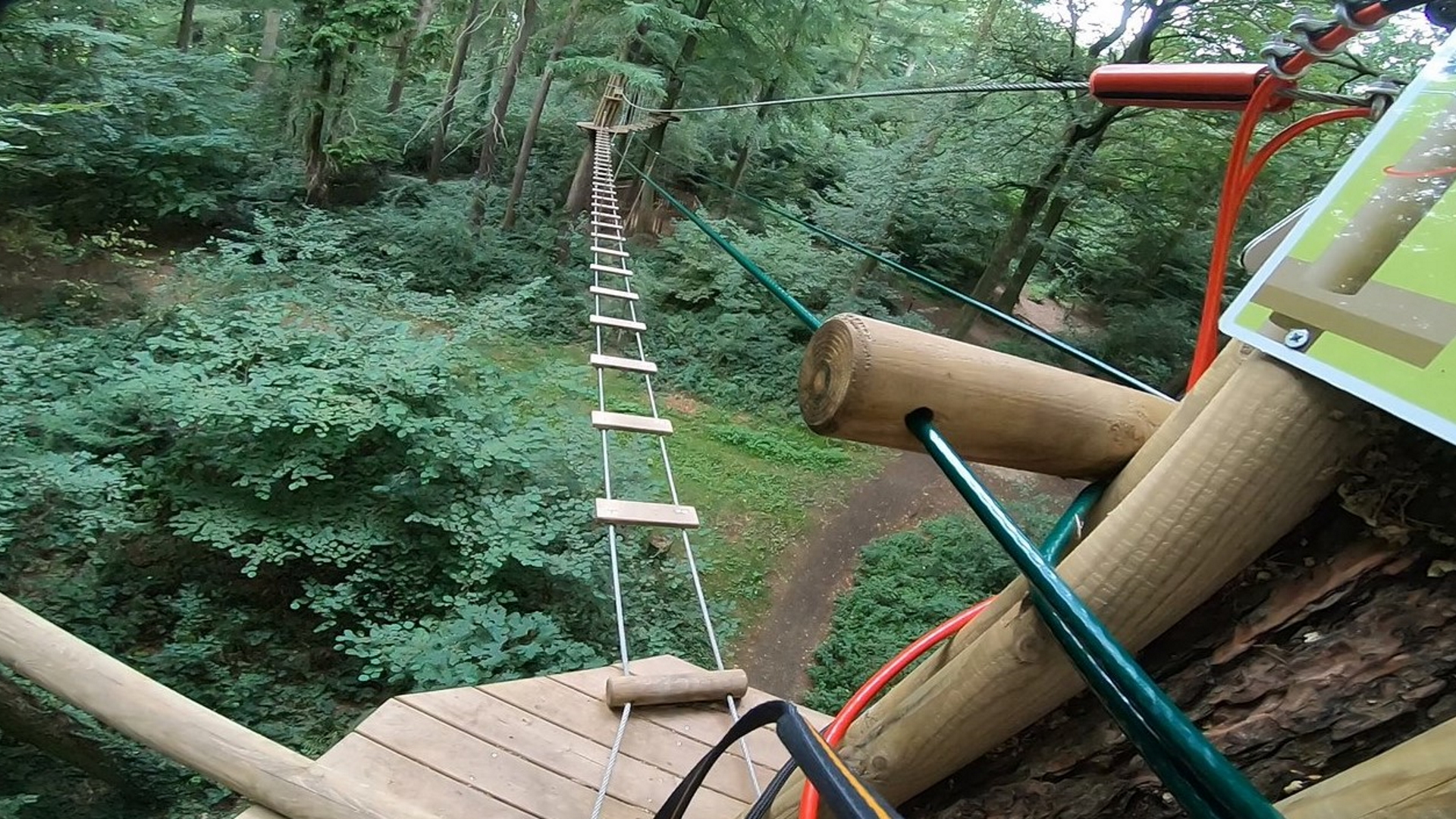 18 – Visit a Farmer's Market
Farmer's Markets provide an opportunity for local farmers to connect with their community while providing fresh, seasonal, and sustainable products. Farmer's markets often offer a wide variety of fruits and vegetables, dairy products, meat, baked goods, honey, flowers, and more. They promote healthy eating habits and support the local economy while also offering a unique shopping experience.
19 – Go on a Train Ride
Discover the history of trains and take a ride at one of the UK's many heritage railways or visit a miniature railway for family fun on a smaller scale.
20 – Go Geocaching
The objective of Geocaching is to discover hidden treasures whilst enjoying the outdoors. Geocaching is so simple to get started, doesn't have to cost you a penny and adds fun and adventure to any walk out.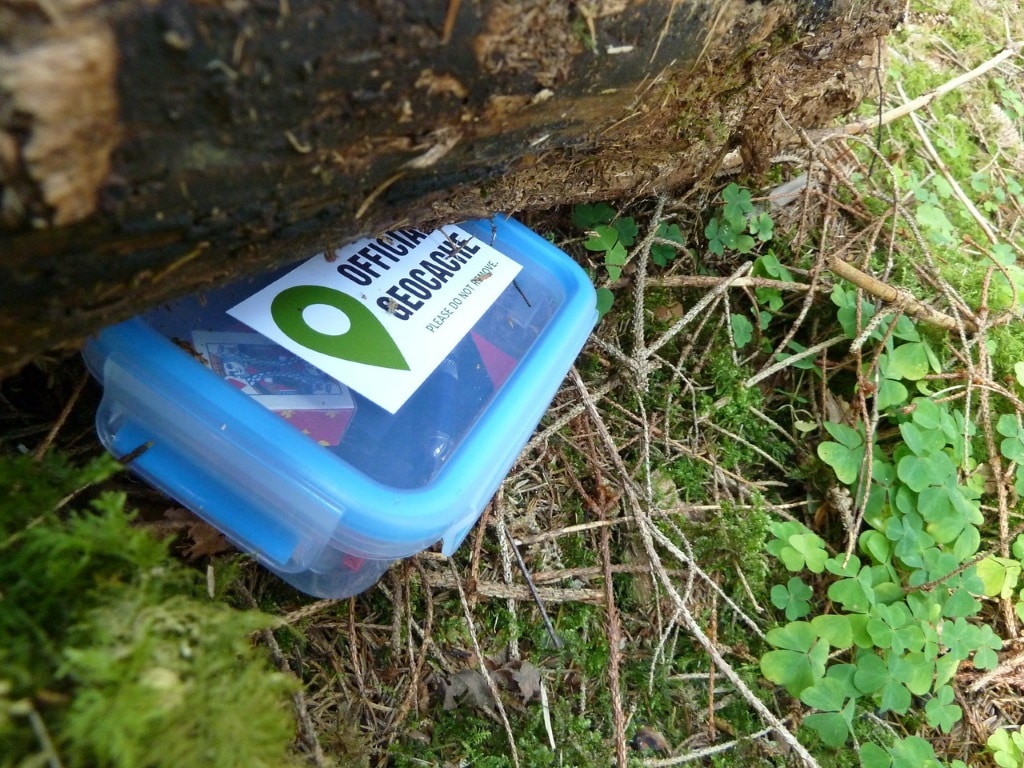 21 – Skim Stones
A calm sea, lake, pond or canal are the ideal location for skimming stones. It makes for great competitive fun with your family and friends, all you need is a nice flat stone that fits nicely in your hand, just be careful not to hit any people around you.
22 – Collect and Paint Rocks
Build rock formations or take some smooth rocks home and paint them. There are hundreds of different things you can paint on rocks, for example, ladybirds, hearts, words of inspiration or rainbows. Painting rocks is great fun for all the family.
23 – Visit an Animal Sanctuary
There are lots of free-to-enter animal sanctuary's across the UK playing host to a wealth of different animals. A great example is the Radcliffe Donkey Sanctuary located on the Lincolnshire coast between Mablethorpe and Skegness. It is a lovely little free-to-visit attraction run by volunteers where visitors can hand-feed the donkeys.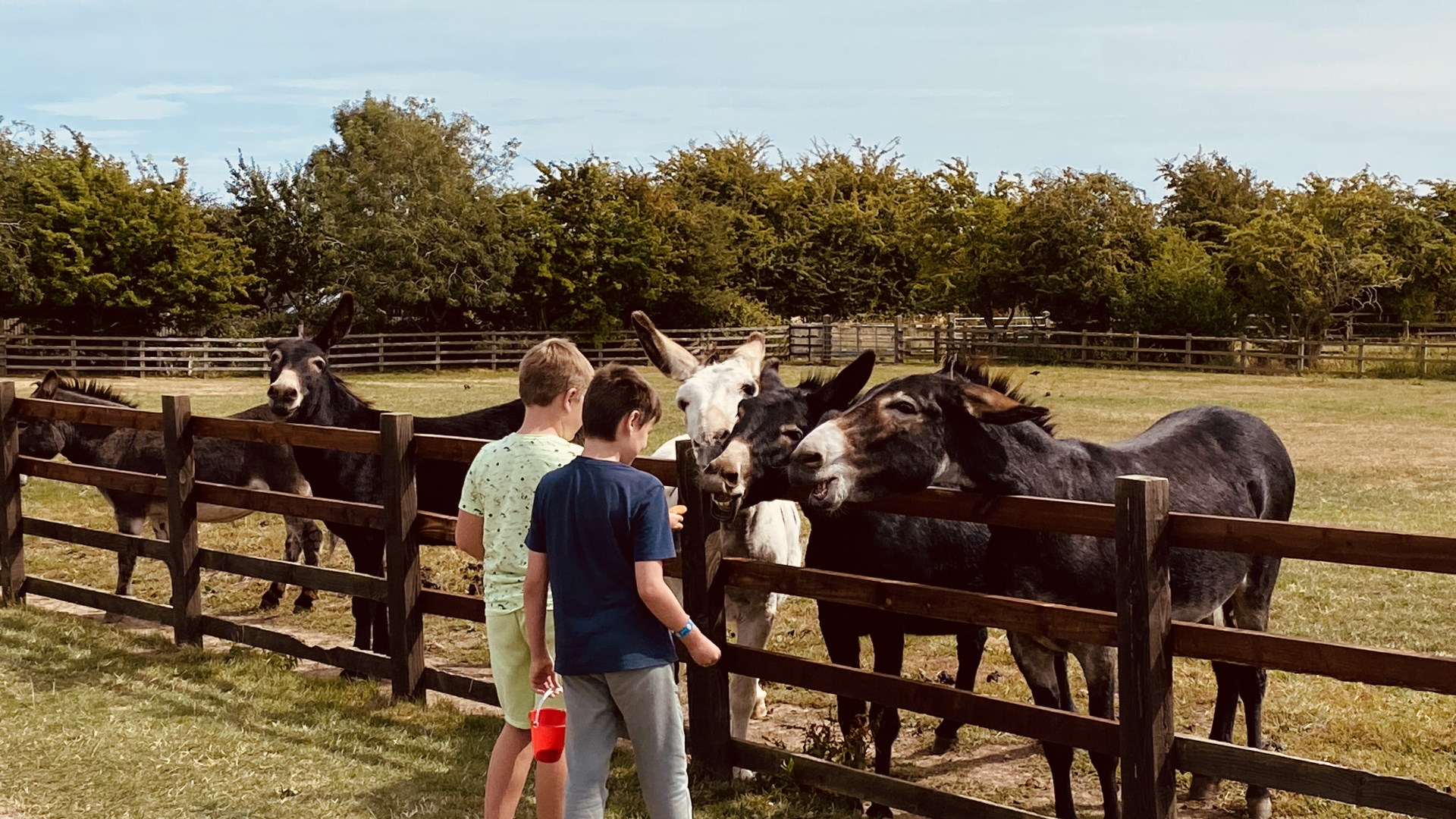 24 – Build a Bug Hotel
Create a bug hotel to provide hidey-holes for creatures galore. Building a bug hotel in your garden can provide a safe hideaway for wildlife and help make use of your garden waste. A well-built hotel can shelter anything from hedgehogs to toads, solitary bees to bumblebees, and ladybirds to woodlice.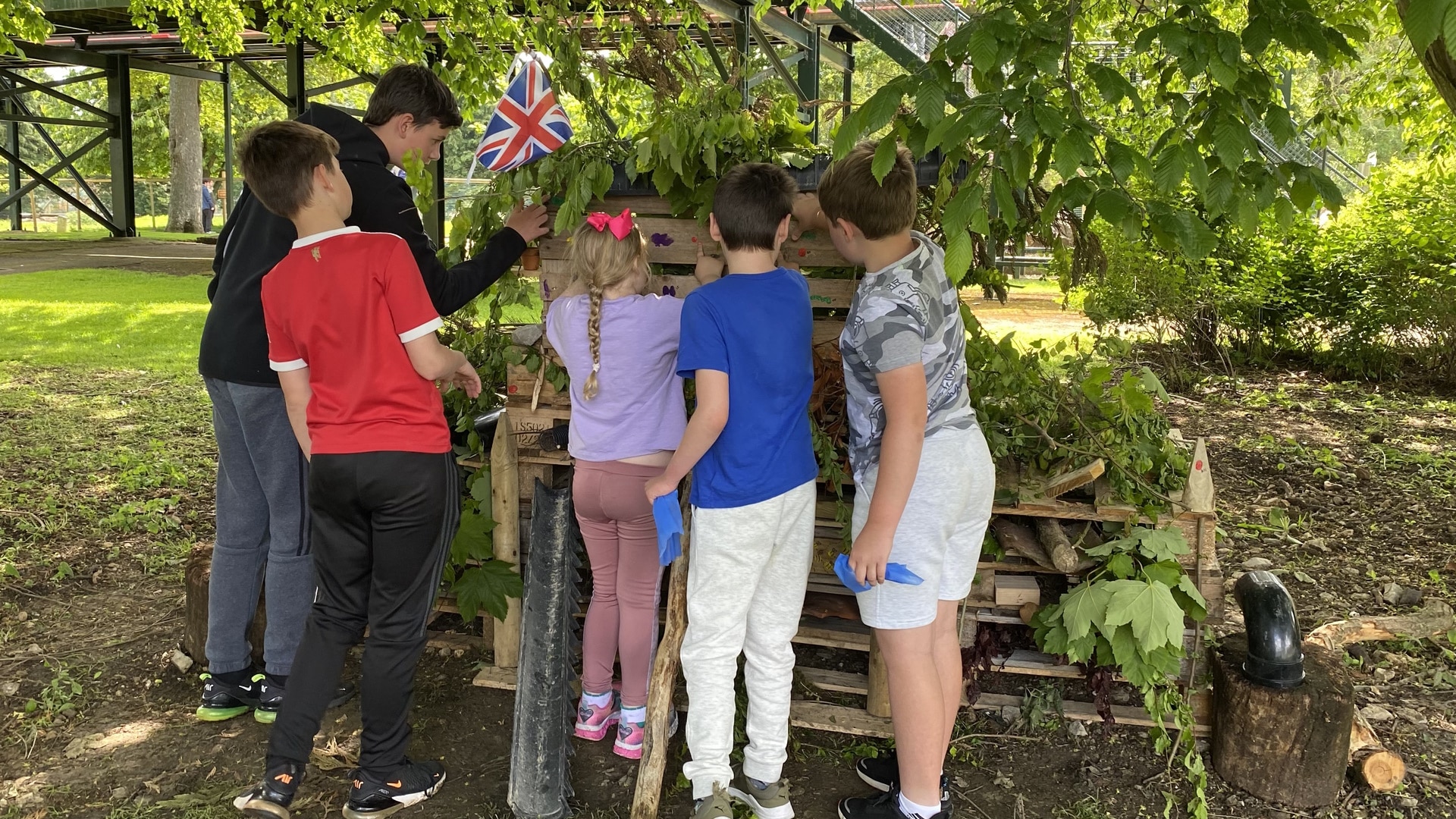 25 – Do a Car Boot Sale
Car Boot sales are the ideal opportunity to have a Spring clear out and also make some extra pocket money, just don't get too carried away and bring home more than you took with you.
---
SUMMER
Summer is a great time for families to spend time together and enjoy the warm weather. Here are a list of fun activities for families to do during the summer months:
26 – Build a Den
Kids can build a den in the garden at home or at some of the UK's many attractions such as Stockeld Park and William's Den.
27 – Go Camping
Go on a family camping holiday and disconnect from technology and reconnect with nature. Both Haven and Parkdean offer some lovely parks across the UK.
28 – Play at the park
There are some great parks here in the UK. In addition to the play equipment, there is often other activities on offer too such as mini-golf, miniature railways, boating lakes and lots more.
Clifton Park in Rotherham is a great example, in addition to the excellent children's playgrounds it also has a large splash pad and a permanent amusement park.
29 – Make Mud Pies in a Mud Kitchen Café
Mud play is fun. Use your imagination and paper cups and plates to play Mud Kitchen Café.
Collect petals and herbs that are growing in the meadow and infuse them with water to make pretend nature tea. (Not for drinking though!)
30 – Experience local history, Architecture and Culture
Every September thousands of volunteers across the country organise events to celebrate our fantastic history and culture. It's your chance to see hidden places and try out new experiences – all of which are free to explore. Heritage Open Days offer free entry to historic houses, castles, gardens and much more…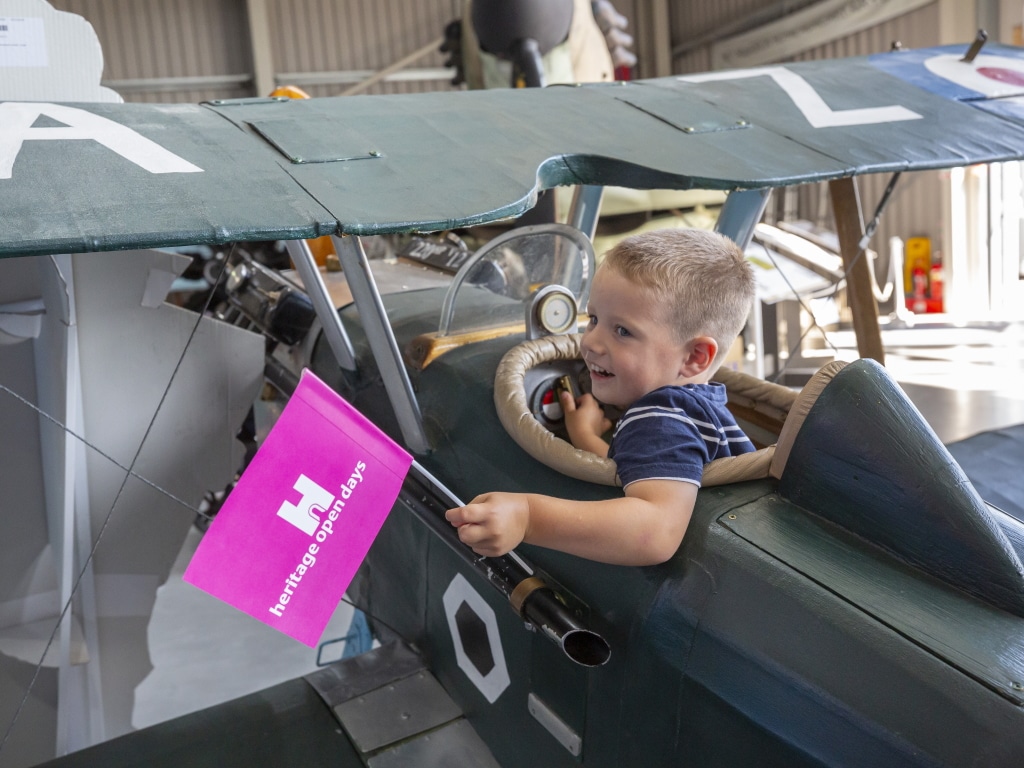 31 – Discover a Waterfall
Discovering a waterfall can be a breathtaking experience that leaves a lasting impression. As you approach the waterfall, you may hear the sound of rushing water and feel a cool mist in the air. The sight of the waterfall itself can be awe-inspiring, with water cascading down a rocky cliff or boulder-strewn slope.
Depending on the size of the waterfall, the water may create a serene pool at its base or a turbulent stream that rushes downstream. There may be an opportunity to paddle across the river or cross via a fallen log or using stepping stones. Regardless of its size or location, discovering a waterfall can be an unforgettable moment that connects you with the beauty and power of nature.
32 – Visit a Zoo or Wildlife Park
The UK is home to some fantastic Zoos and Wildlife Parks. Have a read through The Attractions Near Me's guide to the Top 10 UK Zoos and Wildlife Parks to help you to decide where to visit.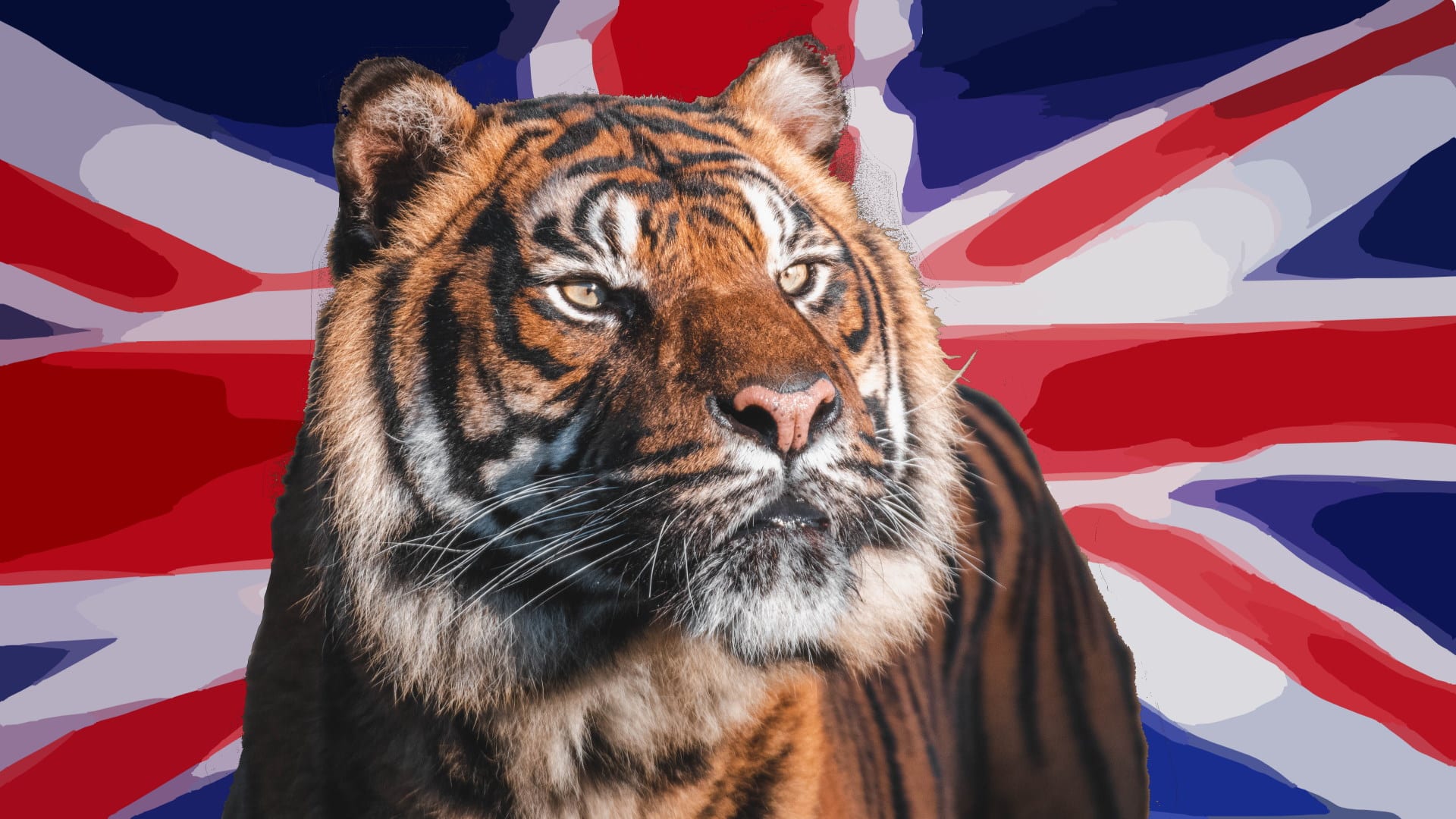 33 – Visit the Seaside
Breathing the sea air and spending some time on the beach delivers many health benefits and it also makes a great choice for spending family time together. Bury your feet in the sand, collect shells on the beach, Find creatures in a rock pool, Jump Waves and Build Sandcastles. There is so much to do on a day out at the seaside. Have a read of our Top 10 Days out on a Budget for more great ideas.
34 – Visit a Theme Park
You will be surprised just how many great Theme Parks there are dotted throughout the UK, discover what's on offer with our Top 10 listing of UK Theme Parks for Families.
We understand just how expensive trips to Theme Parks can be so don't miss the opportunity to claim 2 Free Tickets to some of the best Theme Parks in the UK. Enjoy a free day out at Alton Towers Resort, Legoland Windsor Resort and many more.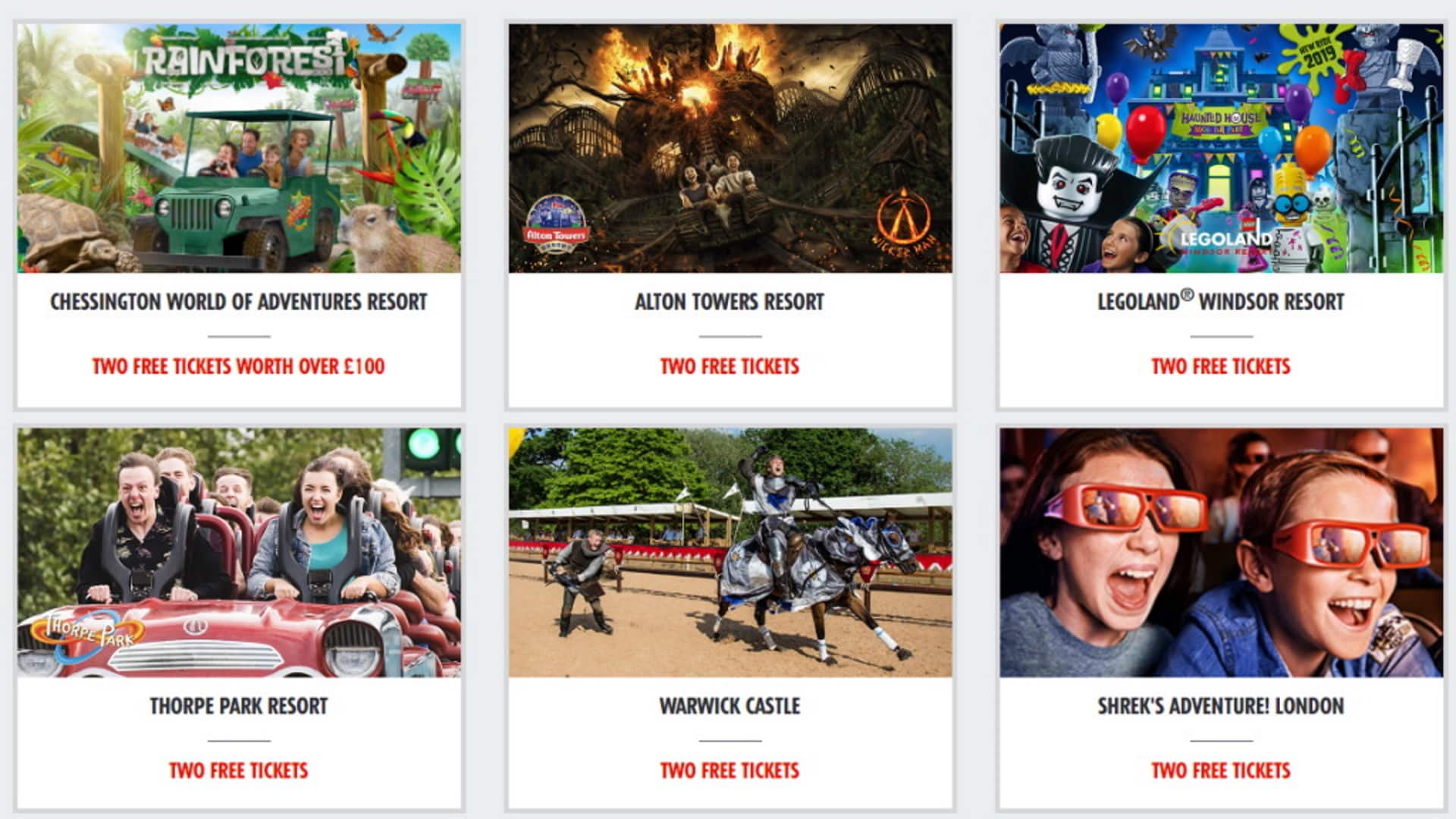 35 – Visit an Outdoor Pool
The UK is home to some fantastic Outdoor Pools and Lidos. Have a read through our Top 10 Outdoor Pools and Lidos listing to discover one near you.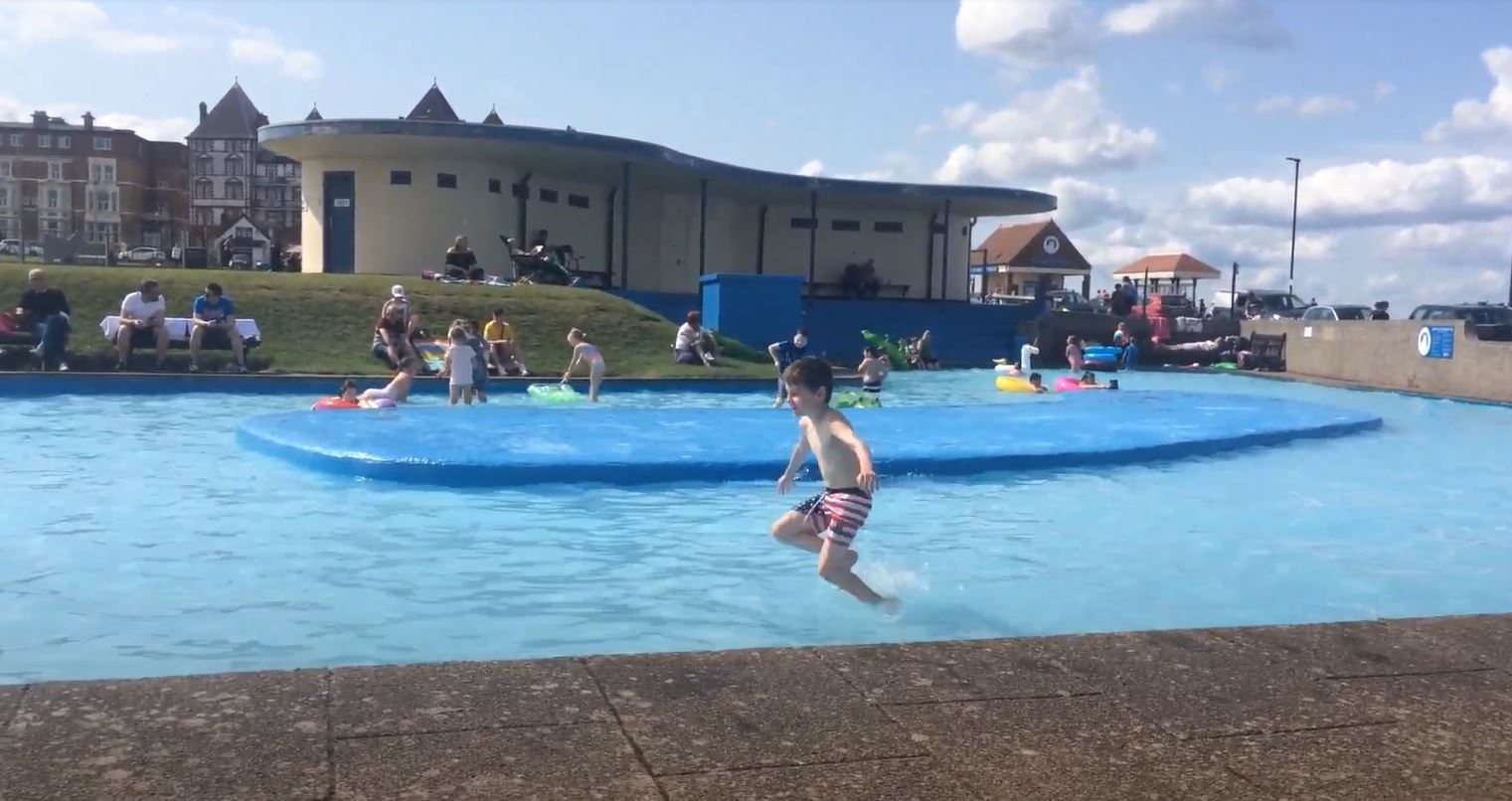 36 – Explore the Woods
There are so many places where you can visit woodland in the UK. Kids can have a great time den building, climbing trees, playing Poohsticks and swinging on Tarzan swings.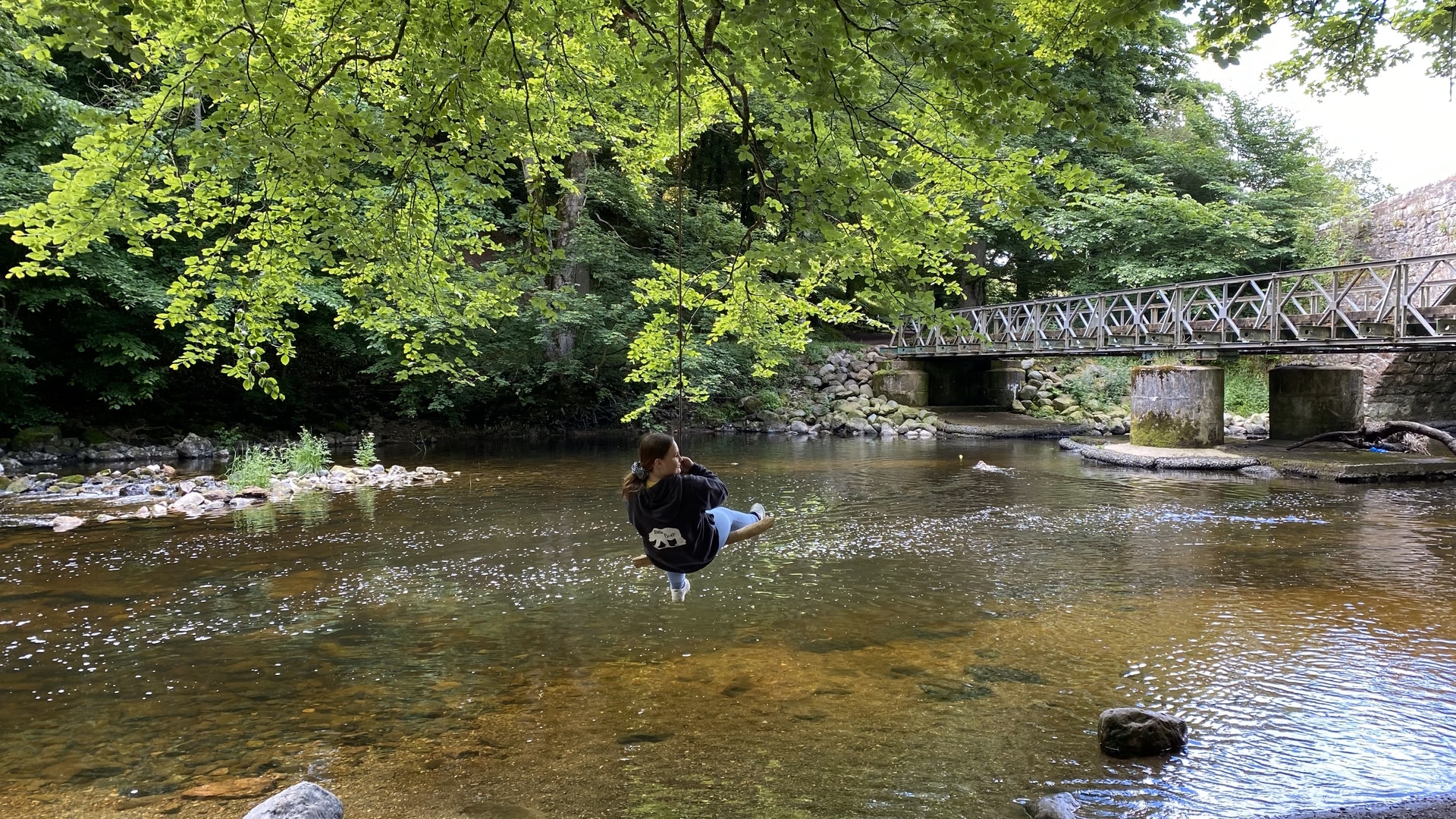 Discover beautiful waterfalls and hideaway picnic spots and cafes. Wherever you visit there are always so many things to discover and activities to enjoy.
Search for free woodlands to visit using the Woodland Trust website.
For forests with additional activities including Gruffalo trails visit the Forestry Commission website.
37 – Visit a Farm
Every year in June, families can enjoy a free day out at a local farm thanks to LEAF Open Farm Sunday. There are lots of activities on offer at farms across the UK and the day gives vis­i­tors the oppor­tu­ni­ty to learn more about farm­ing.
38 – Visit the Theatre
Kids Week, (which is actually now kids month!), runs every August and offers free theatre tickets for children aged 17 years and under to top West End shows.
39 – Go Crabbing
One of the best activities we have done was taking the kids crabbing.
With the right bait and a decent crab net, it was fairly straightforward to catch the crabs and the kids found it so rewarding. We found the best bait to be a pack of ham, breaking it up into small pieces and dropping it into the crab nets.
40 – Go on a Treasure Hunt
Discover Britain's best bits with Marvellous Maps…
Folded, flat and framed maps made to inspire great adventures, liven up walls and put enormous grins on faces.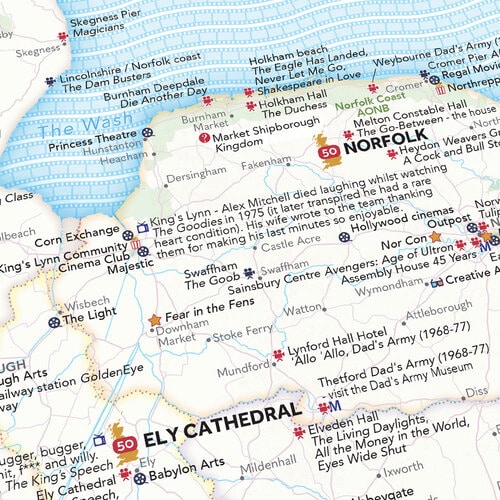 41 – Build a Waterpark at Home
Warm summer days are perfect for the kids to splash and play in Water. Get out your paddling pools, slip 'n' slides, water sprinklers and any other water-related equipment you own and let the kids construct their own waterpark in your back garden.
42 – Spot Shapes in the Clouds
Spotting shapes in clouds is a fun and creative activity that can be enjoyed by people of all ages. Clouds come in a variety of shapes and sizes, and with a little imagination, one can see all kinds of things in them, from animals to objects to even people's faces.
This activity can be a great way to exercise the mind and stimulate creativity, as well as provide a moment of relaxation and contemplation. Moreover, it can also be a great opportunity to spend some quality time with friends and family, as everyone can share their own interpretations and see who can spot the most shapes in the sky.
43 – Do a Sightseeing Cruise
Enjoy a family ride on a sightseeing cruise or an open-top bus where you can learn some interesting facts and the amazing history of the cities here in the UK.
Pick up a great value York Pass which includes both an entertaining and informative cruise on the River Ouse with City Cruises and a sightseeing tour on an open-top bus.
44 – Go to a Festival
Family-friendly festivals are events that are designed to cater to people of all ages and provide a wholesome and enjoyable experience for families to enjoy together. These festivals typically feature a variety of activities and entertainment that appeal to both kids and adults, such as live music, arts and crafts, food vendors, and interactive exhibits.
45 – Have a Picnic or BBQ
Picnics and BBQs make for perfect family gatherings. If you are visiting a theme park then why not take a picnic with you and save some money on your day out. Many attractions provide picnic benches and grassy areas where families can relax and enjoy a picnic together. You can include a variety of foods, including sandwiches, crisps, fruit, and lemonade.
On a summer's day, enjoy a picnic in the park or on the beach where the children can play games like frisbee and tag while the adults chat and enjoy the scenery. After lunch, take a walk and get some family photos. Picnics and BBQs make everyone feel happy and content, grateful for the opportunity to spend time together outdoors.
46 – Water Balloon Fight
What could be better than a water fight on a warm, sunny day?
They're a great way for the kids to use up their energy and have fun, and perfect for birthday parties.
There are loads of fun games you can play including Balloon Dodgeball, and Balloon Toss or use towels that act as a catapult and play Balloon Bounce.
47 – Play Rounders
A family game of rounders is always lots of fun on a summer's day, it provides an opportunity to engage in physical activity while enjoying the company of loved ones. If the kids find it too challenging to use a baseball bat then switch to a tennis bat and ball or play football rounders.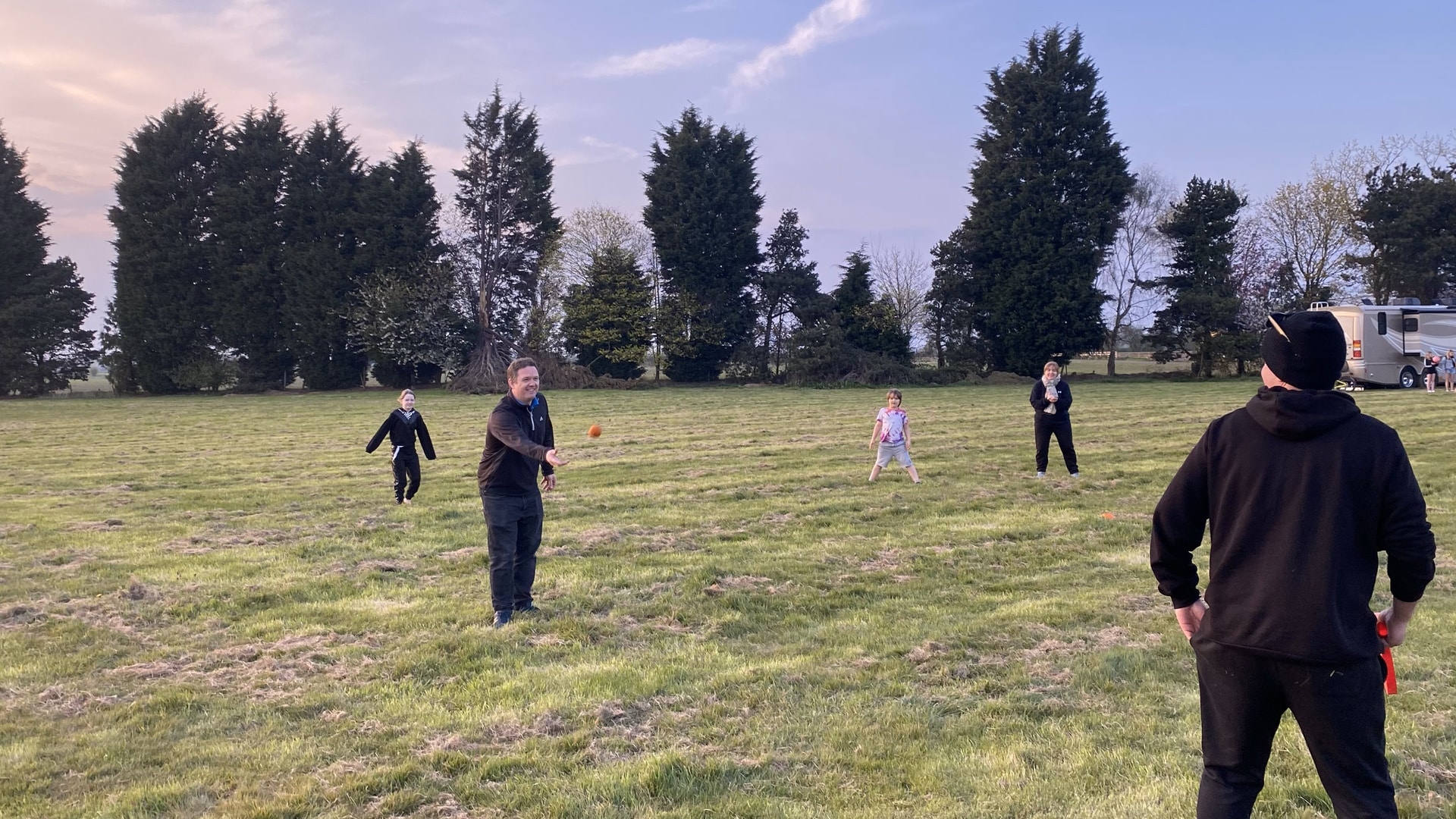 The rules of the game are simple and it can be played by people of all ages and skill levels, making it inclusive and accessible. Additionally, playing rounders allows participants to develop their hand-eye coordination, reflexes, and overall fitness levels.
48 – Make Giant Bubbles
Making giant bubbles is a fun outdoor activity that involves creating large, translucent bubbles using a solution of soap and water.
The bubbles can be made in a variety of shapes and sizes and can be caught or chased by children and adults alike. Making giant bubbles is a great outdoor activity that encourages creativity, imagination, and play, and can be enjoyed by people of all ages and skill levels.
49 – Spend a Day at the Races
Family fun days at the races often include lots of activities and entertainment for the kids. Families can join in the activities, enjoy delicious food and drinks, and spend quality time together whilst enjoying the entertainment.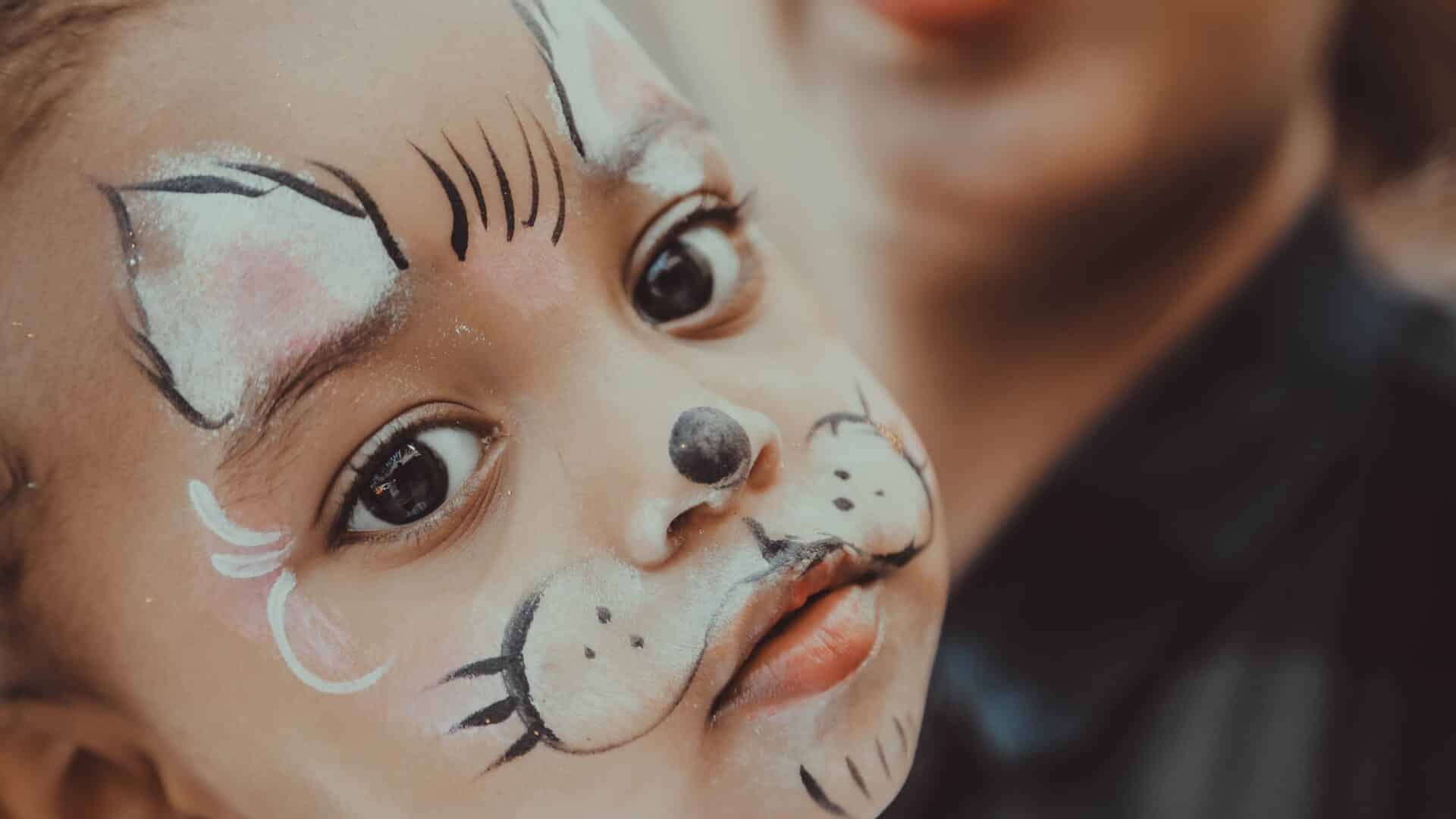 Family-friendly activities on offer include carnival games, fairground rides, bouncy castles, and face painting. With the energy and excitement of the crowd, a day at the races is an unforgettable experience that will create memories that last a lifetime.
50 – Visit an Agricultural Show
Agricultural Shows are a perfect family day out. Often very reasonably priced with lots on offer to keep everyone entertained. See the animals, vintage machinery, trade stalls, fairground rides and a whole lot more.
In conclusion, summer is a great time for families to bond and have fun together. Whether it's exploring the outdoors or attending local events, there are plenty of activities to enjoy during the summer season so make the most of the warm weather and create lasting family memories.
---
AUTUMN
Autumn is a beautiful time of year, with colourful leaves, crisp air, and plenty of fun activities for families to enjoy together. Here is a list of activities for families to try during the autumn season:
51 – Pick Brambles
July to October are the best months for picking brambles. Look out for ripe blackberries growing in the hedgerows, if you're with younger ones, arm them with bags, bowls or baskets and it won't be long until everyone's fingers and lips are dyed purple. The rich, deep, purple-black tones of the blackberry are delicious in pies, crumbles, ice cream, fools, jams and summer puddings and are a natural partner for cooking apples.
It is important to remember not to completely clear an area of food, leave some for the animals and give a chance for the plants to re-seed.
52 – Play in the Autumn leaves
Playing in the autumn leaves can be a wonderfully joyful experience. There is something magical about the way the leaves crunch and rustle underfoot as if they are inviting you to jump, kick, or dance in them.
The brilliant colours of orange, yellow, and red provide a beautiful backdrop for outdoor activities, making the scenery around you simply breathtaking. The cool, crisp air adds a refreshing touch to the whole experience, and the sound of the leaves rustling in the wind is both calming and exhilarating at the same time. Overall, playing in the autumn leaves is a simple pleasure that can bring happiness and a sense of childlike wonder to anyone who takes part in it.
53 – Fossil Hunting
Fossil hunting, also known as palaeontology, is an exciting and rewarding activity that involves searching for and collecting fossils from various geological formations. Fossils are the remains of ancient organisms that have been preserved in rocks, minerals, or other materials over millions of years.
Fossil hunters typically visit areas with a high concentration of fossils, such as riverbanks, or beaches, and use tools like hammers, chisels, and brushes to carefully extract the fossils from the surrounding rock. Fossil hunting can provide important insights into the history of life on Earth and the evolution of various species, making it a fun, exciting and valuable scientific pursuit.
54 – Leaf Rubbing
Leaf rubbing is a fun and easy art activity where you place a leaf under a piece of paper and rub a crayon or pencil over it to create a beautiful impression of the leaf.
55 – Fly a kite
Kite flying is an inexpensive and fun activity that children and adults alike can enjoy. It is a great core exercise that can work the muscles in many areas. Being in the great outdoors and getting some sunshine and fresh air can instantly make you feel good. What better way to spend time with the family and children than to take them out to fly a kite!
Over the years with the increasing popularity of kite flying new concepts have been designed like stunt kites and para-foil kites. They've even started a new extreme sport using kites called kite-surfing.
There are also numerous kite festivals that take place throughout the year across the UK. Visit Kite calendar for more details.
56 – Visit a Halloween Event
UK Theme Parks and attractions really like to put on a show at Halloween. Each theme park has something different to offer with some targeting thrill-seekers whilst others offer family-friendly fun. Read our guide to the UK's Best Halloween Events to help give you an insight into what's on offer.
57 – Catch a Falling Leaf
Catching falling leaves is a perfect activity on a windy Autumn day. Get the kids to look up into the sky and watch the trees, waiting for a gust of wind. When leaves fall, it's a race to catch them. The winner is the person who catches the most leaves.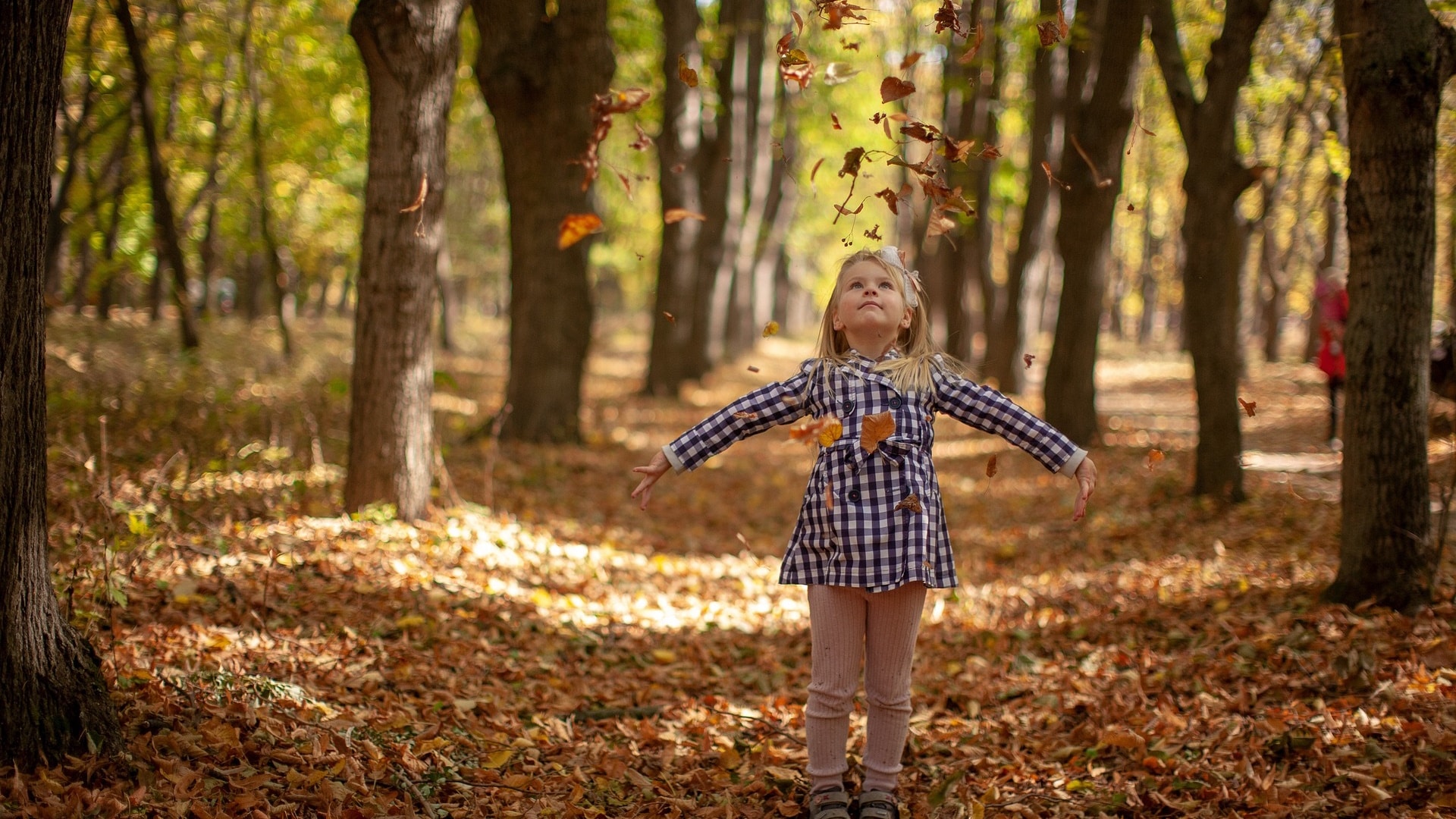 58 – Go Stargazing
Grab your coats and find a cosy spot to lie down. Stargazing is a magical way to bring science alive and to experience the beauty of our natural world. The longer you look up, the more stars you'll discover.
The UK has some of the largest areas of dark sky in Europe, visit the Go Stargazing website and search for the best dark sky sites in the UK.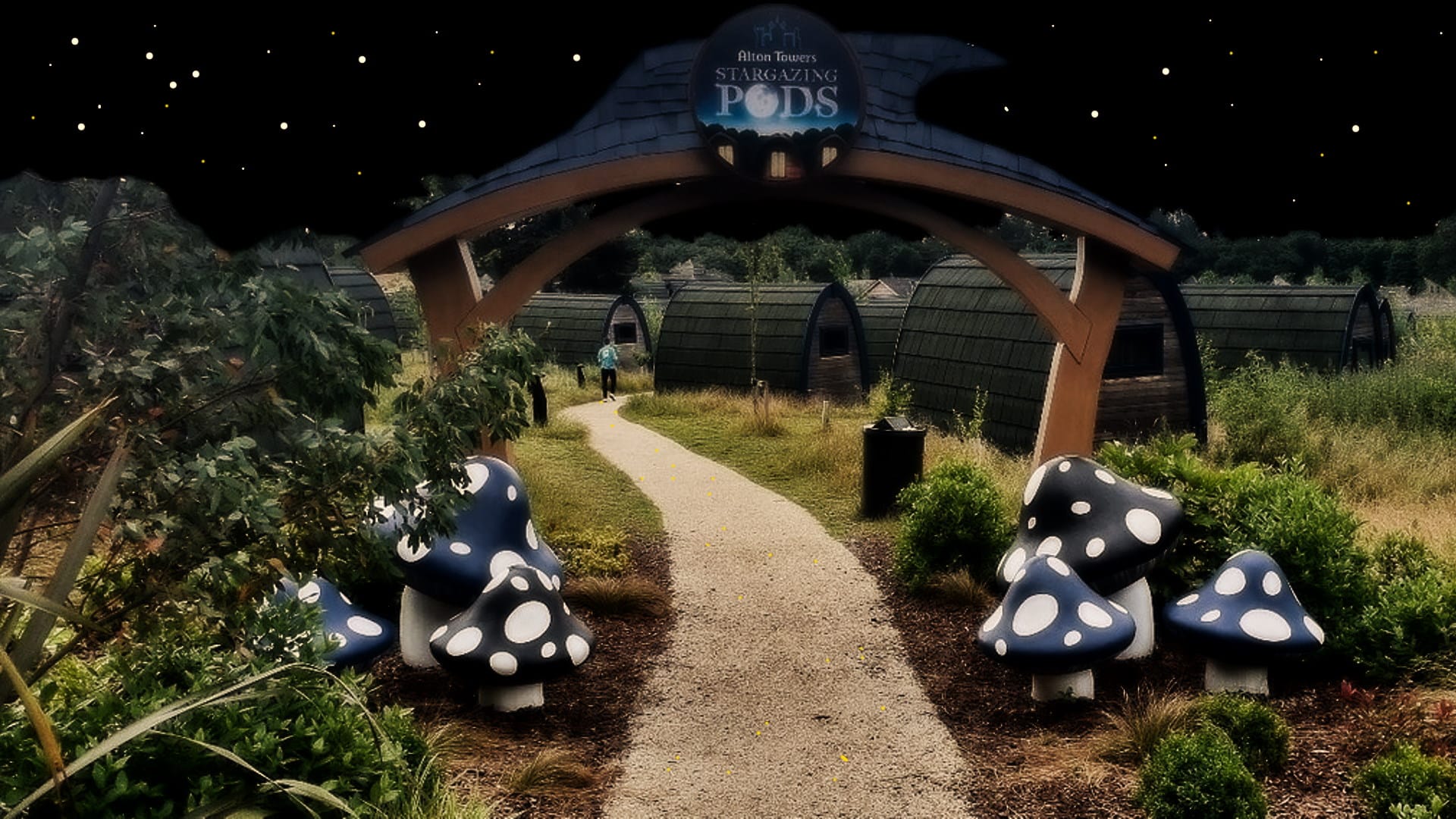 Enjoy a magical short break in a Stargazing pod at Alton Towers Resort.
59 – Make Homemade Pizza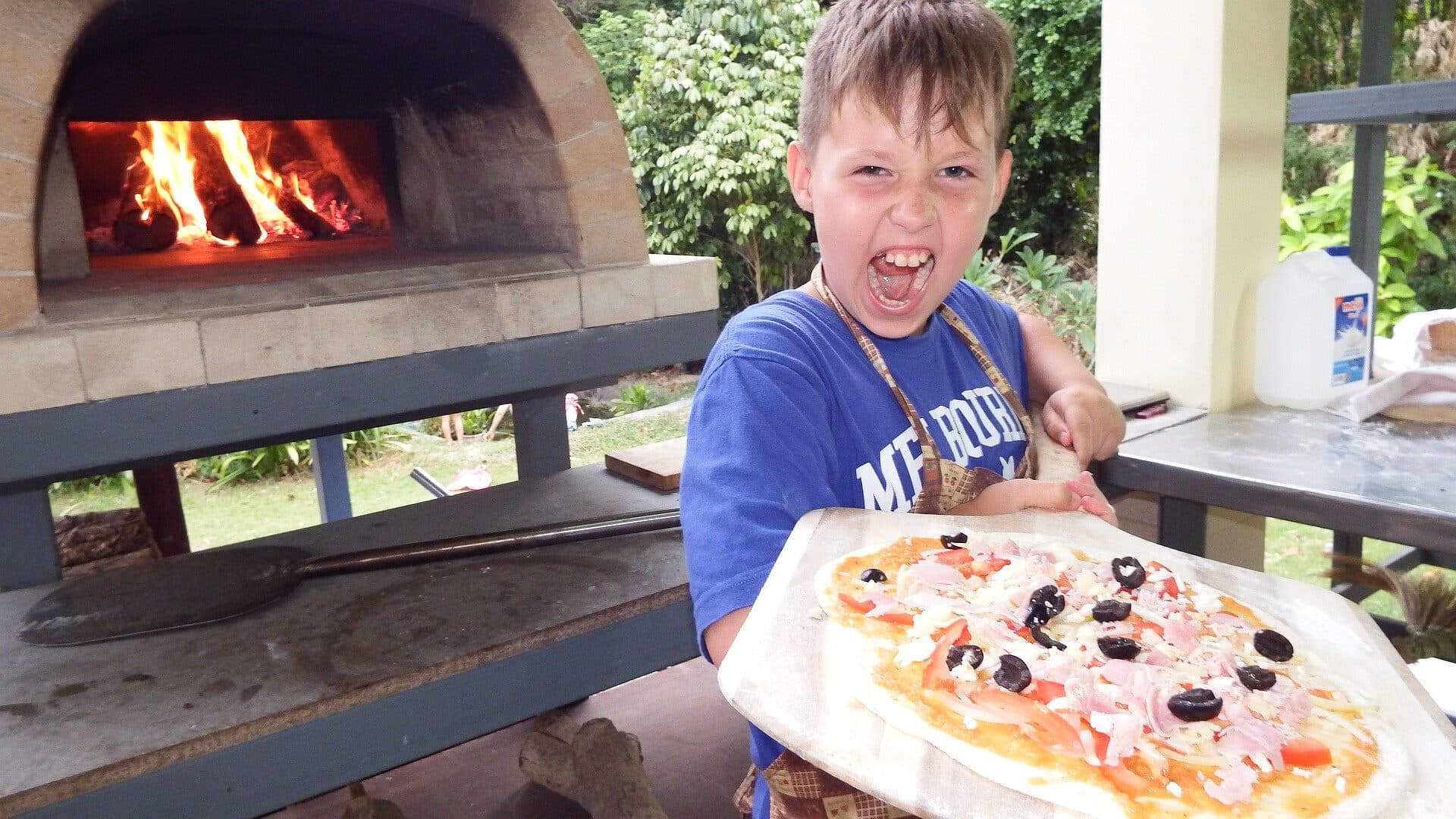 Making homemade pizza is a fun and rewarding activity. It allows for creative freedom in choosing toppings and experimenting with different flavour combinations. Making homemade pizzas is a great bonding activity with friends and family, and provides a sense of accomplishment when the end result turns out well.
60 – Visit the City
There are lots of family-friendly activities and attractions in our cities. Have a read of our City and Resort Guides for an insight into what's on offer.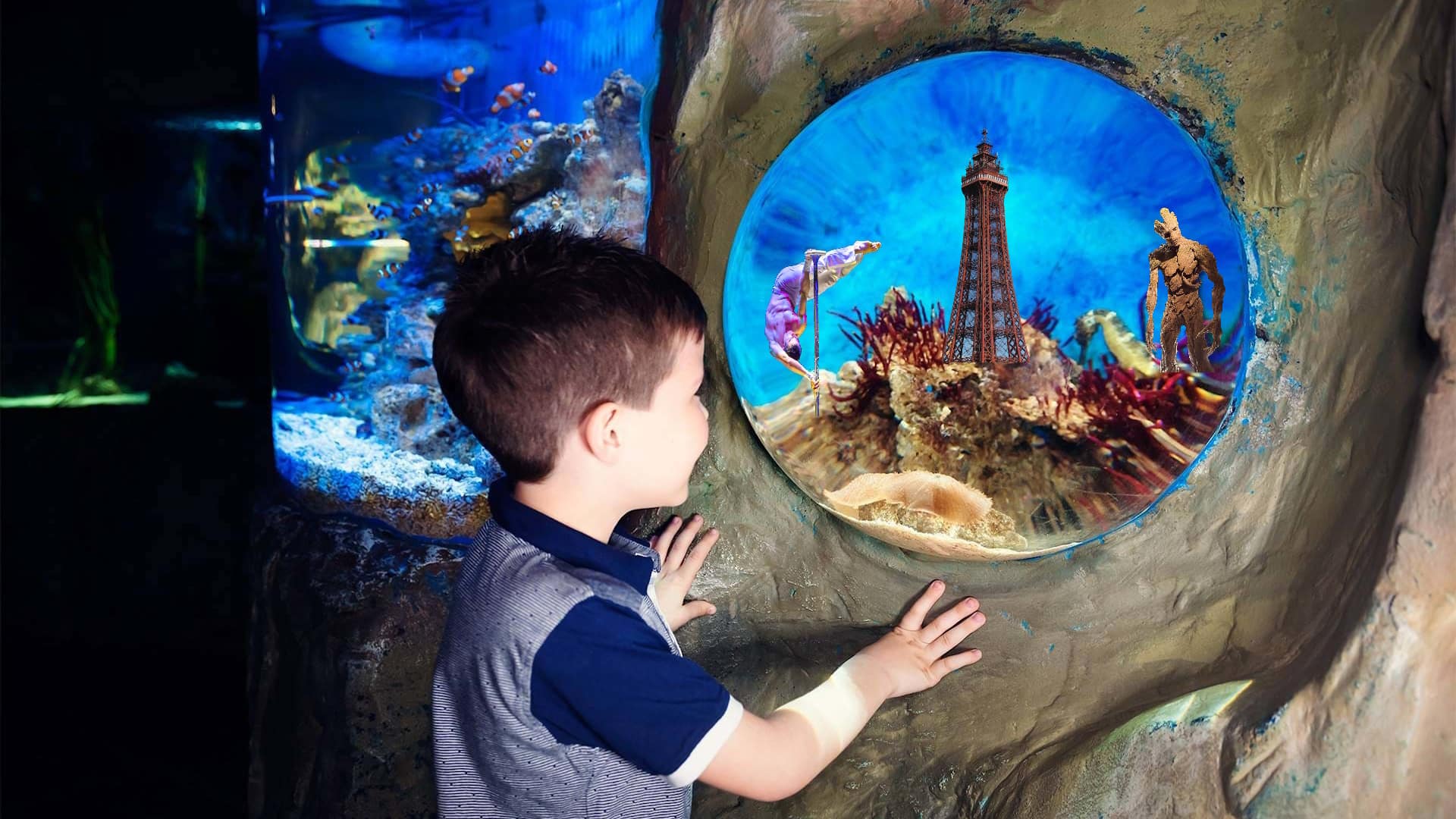 We offer a number of city passes which offer great value for money, check out some of them below.
The Blackpool Big Ticket
Blackpool Pick and Mix Pass
York Pass
Warwickshire Pass
61 – Jump in Muddy Puddles
Kids love jumping in Muddy puddles, take part in puddle jumping championships at WWT Martin Mere or visit the home of Muddy Puddles at Peppa Pig World.
62 – Visit the Circus
A trip to the circus can be entertaining for all the family. The Circus at Blackpool Tower is operated by Merlin Entertainments who also operate major attractions such as Alton Towers and Legoland Windsor Resort. We watched the show and were very impressed, have a read of our review.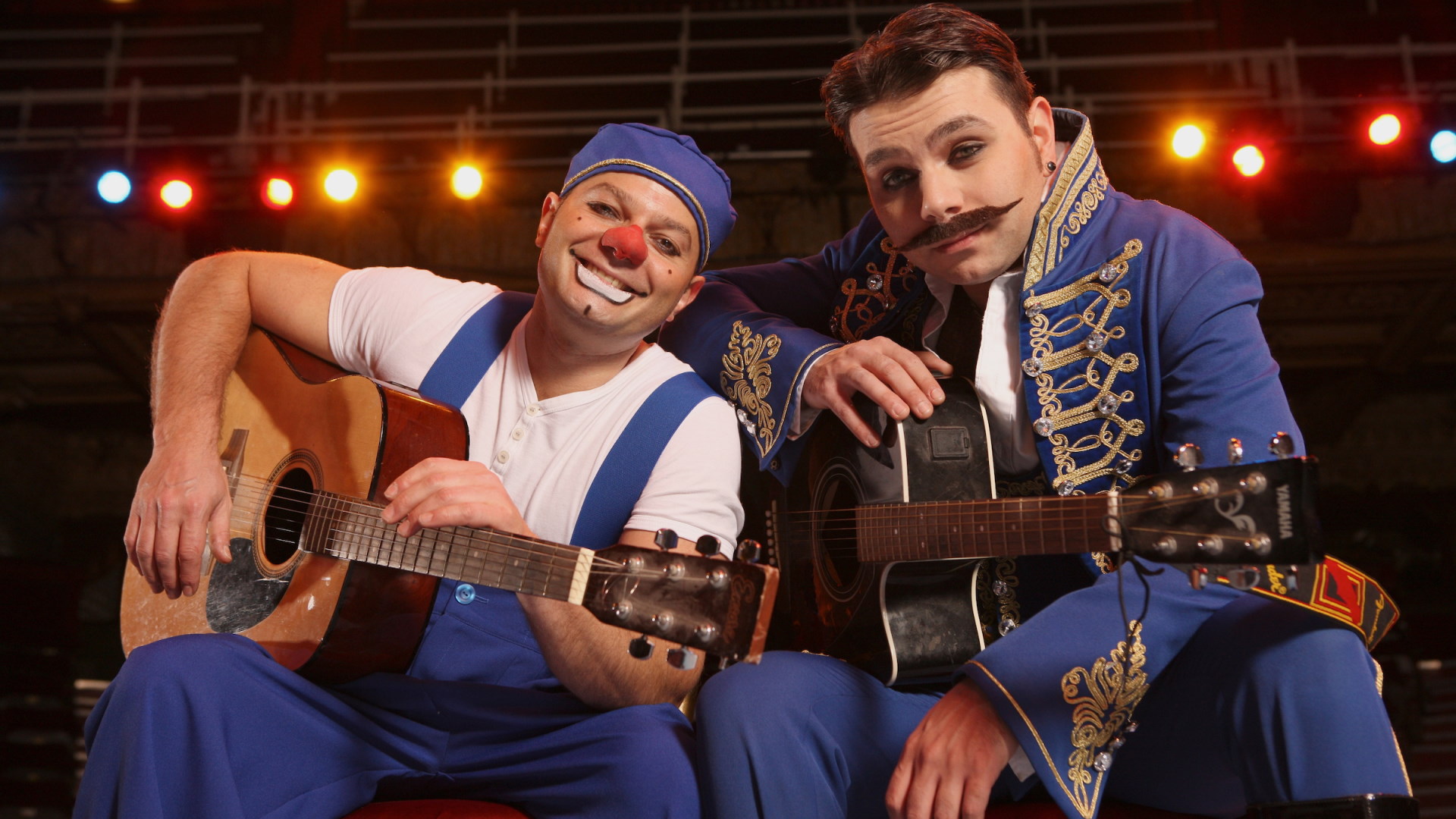 63 – Create a Time Capsule
Creating a time capsule can be a fun and exciting activity because it allows you to preserve memories of a specific moment in time, create a legacy for future generations, collaborate with others, and create a sense of anticipation for the future. It can be a creative and meaningful way to reflect on the past and share your experiences, values, and beliefs with others.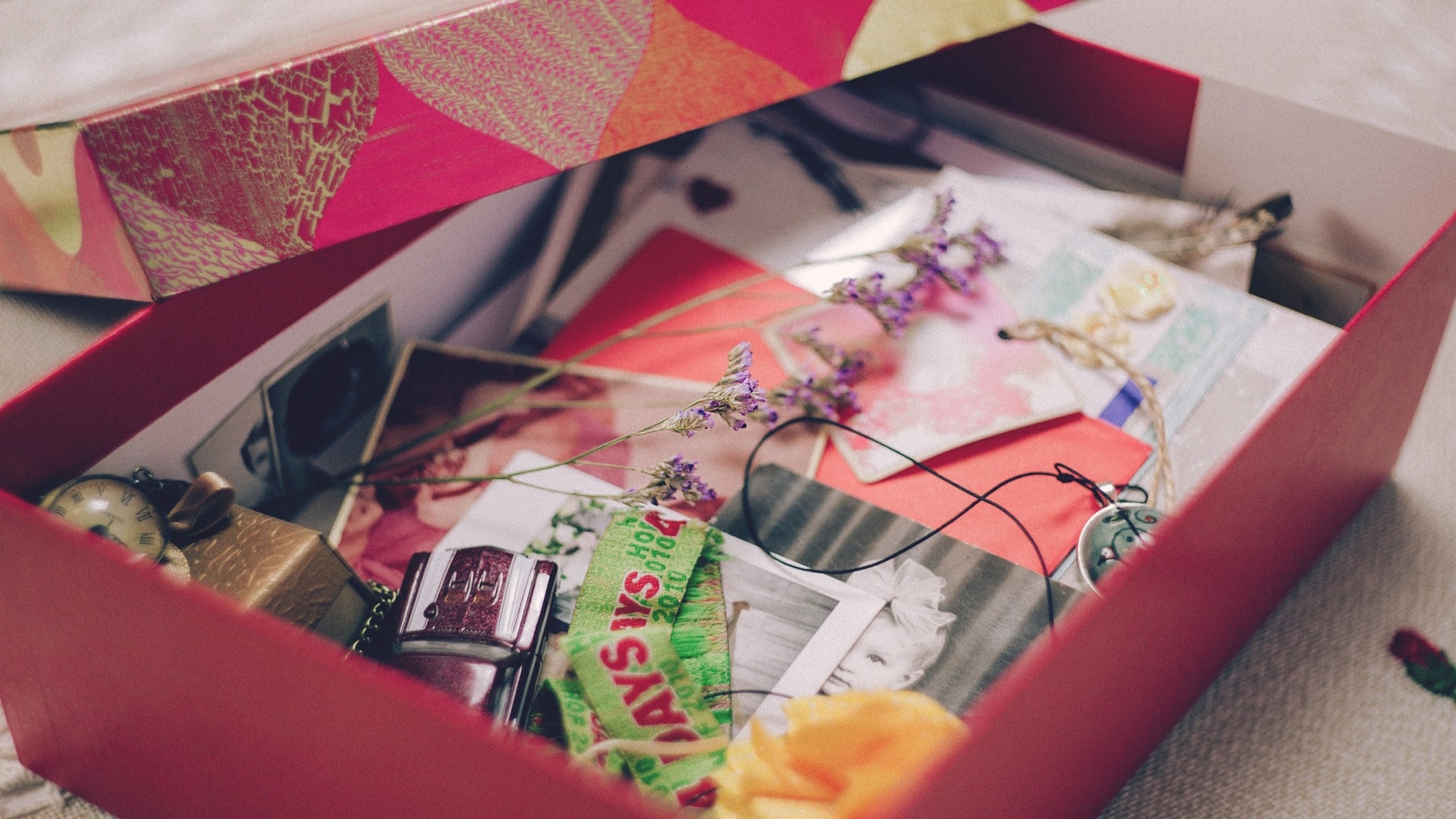 64 – Flower and Leaf Pressing
A flower pressing kit can be used to make greeting cards, scrapbooks, bookmarks, party invitations, and much more. It is not only a handicraft tool but also an educational tool. Use the link below to purchase a kit from Amazon.
65 – Play Hide and Seek
Playing hide and seek is a popular pastime enjoyed by people of all ages. The game involves one or more players hiding while another player seeks them out. The thrill of trying to find a good hiding spot, and the excitement of not being found, make these games so much fun.
In addition to hide and seek, other popular games include tag, capture the flag, and scavenger hunts. These games not only provide entertainment but also promote physical activity and social interaction. They encourage players to think creatively and strategically and develop problem-solving skills. Overall, playing hide and seek and similar games is a great way to have fun and stay active while also promoting social and cognitive development.
66 – Hit the Target
In a similar manner to lawn darts, get the kids to find three pinecones each. Now find an area of bare ground and mark out a square with branches or twigs, then another larger square around it, then another. Players stand a distance away from the target and try to throw their pinecones into the target square. The closer to the centre, the higher your score.
67 – Visit a Museum
The majority of people in the UK will have visited their local museum. There are some fantastic museums here in the UK, see our Top 10 Free Days Out listing for so great ideas on where to visit.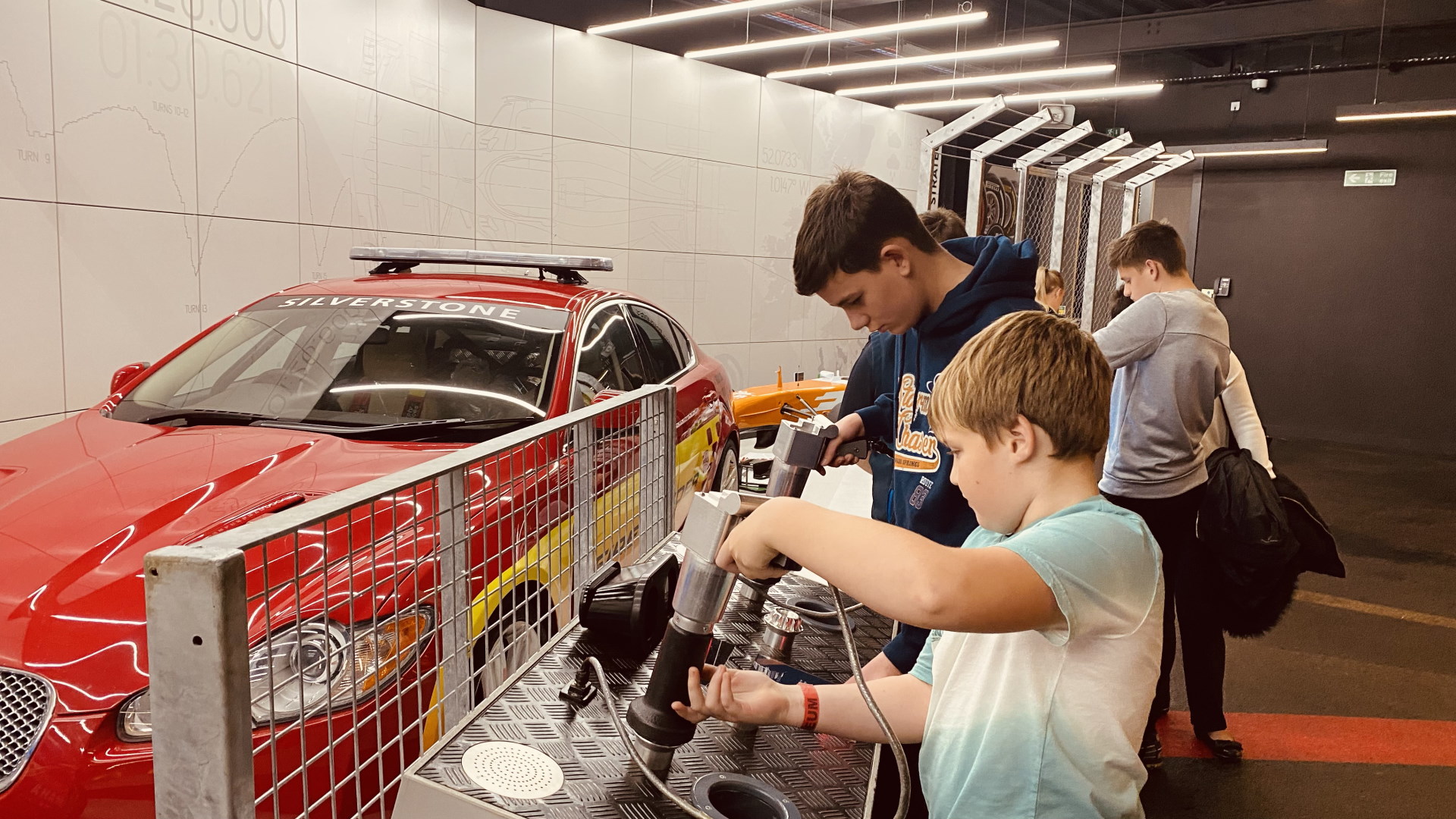 68 – Watch the Sunset
Watching the sunset can be an incredibly enjoyable experience for many reasons. Firstly, the colours that emerge during the sunset are often breathtaking, with hues of orange, pink, and red painting the sky in a beautiful display.
The gradual change in the sky's colours and the way they reflect on the surrounding environment can be mesmerizing to watch. Watching the sunset over water can be especially beautiful as it reflects off the surface.
There is also a certain tranquillity that comes with watching the sunset, as the world seems to slow down and become more peaceful. Overall, watching the sunset is a wonderful way to appreciate the beauty of nature and find a moment of peace and relaxation in a busy world.
69 – Painting Activities
Painting pictures can be a fun and engaging activity for families to enjoy together. Not only does it allow for creativity and self-expression, but it also provides a shared experience that can bring family members closer together.
Pottery painting is also great fun and you can take your creation home for a lasting memory.
70 – Visit the Cinema
National Cinema Day is an annual celebration of the movies, letting everyone enjoy the thrill of the big screen, regardless of their budget. Taking place on a weekend in September, it's a deal-packed day when reduced-price cinema tickets are available for hundreds of films and screenings.
71 – Make a Model
Kids love building models, you can use cardboard and recycling to make a rocket. Buy some clay or use LEGO and Knex. You can get some fantastic marble run models on Amazon too.
72 – Climb a Hill
Climb a hill or a mountain and see the world from a whole different perspective. If your children don't have the energy to climb all the way to the top, then many locations offer parking partway up the hill and some offer alternate methods of transport such as funicular railways, which can also add to the excitement of the adventure.
Some hills offer a great reward for those who make the effort to climb to the top. Prime examples include 'The White Horse' at Kilburn near Thirsk, where you can get up close to the horse itself and The 'Coldstones Cut' in the Yorkshire Dales which has an art formation offering great views into a working quarry below.
73 – Pick and Carve Pumpkins
Picking and carving pumpkins is a fun activity that is often associated with the autumn season and Halloween festivities. When selecting a pumpkin to carve, it is important to look for one that is ripe and free from any visible damage or soft spots. Once you have chosen your pumpkin, the next step is to carve it. First, cut off the top of the pumpkin and scoop out the seeds and flesh with a spoon or pumpkin carving tool. Then, using a stencil or your own design, carefully carve out the desired shapes or patterns. Finally, light a candle or place a light source inside the pumpkin to illuminate your creation. Picking and carving pumpkins can be a great way to bond with friends and family and create lasting memories.
74 – Unusual Experiences
Enjoy an unusual, unique and unforgettable experience from Imagine Experiences. Together you can experience the extraordinary or choose something more family-orientated from BuyaGift, Red Letter Days or Wonderdays.
75 – See the World from Above
If you live in a city then climb the stairs or take the lift to the top of one of the tall buildings, for example when visiting London you can visit the Sky Garden at the top of 20 Fenchurch Street (often referred to as the Walkie Talkie) for free, all you need to do is book your free tickets in advance.
At Blackpool Pleasure Beach they offer a High Adventure Experience where you can climb the lift hills on some of their legendary roller coaster rides.
Discover more about these High Adventure Experiences that would make a fantastic Christmas Gift.
In conclusion, autumn is a wonderful time to spend with family and enjoy all that the season has to offer. From pumpkin patches to hayrides and homemade treats, there are plenty of activities to keep everyone entertained. So go out and make the most of this beautiful season with these fun family activities.
---
WINTER
Winter can be a magical time of year, with snow, twinkling lights, and festive cheer. But when the weather is cold and the days are short, it can be challenging to keep the whole family entertained. Here are a number of activities that families can do in the winter:
76 – Create a Bird Feeder
Bird feeders are so simple to make and not only great fun for the kids but also a great way to help out your feathered friends in the winter months when their food sources are scarce. There are a variety of bird feeders that are so easy to make, we made one using cardboard from a toilet roll and some peanut butter.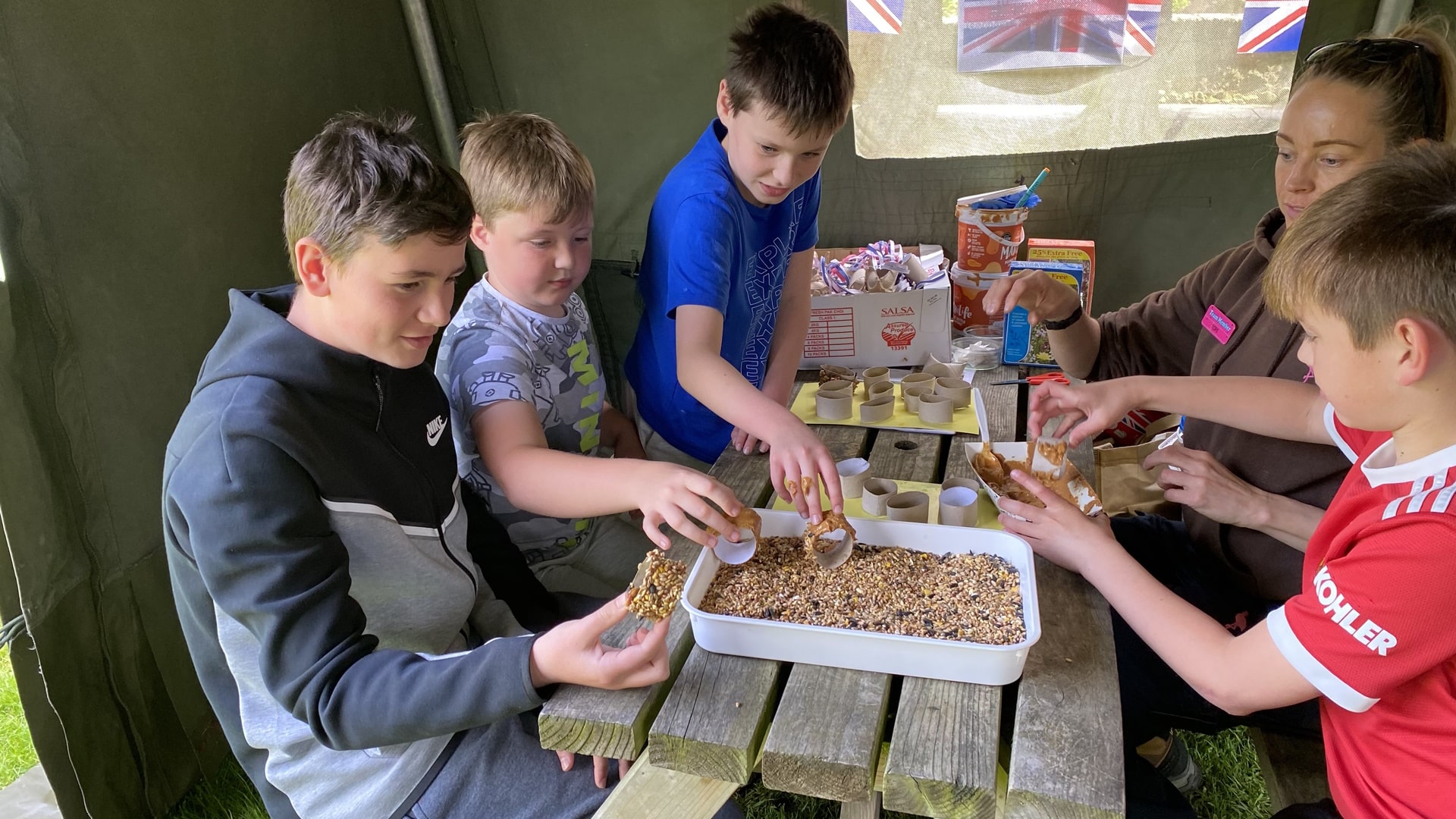 To make your own bird feeders all you need to do is put some peanut butter onto a plate, then roll the cardboard from inside a toilet roll in the peanut butter which acts as the adhesive for the bird seed. Once your cardboard is covered in peanut butter, spread some birdseed onto another plate and roll the cardboard tube in the birdseed. Once your cardboard tube is covered in birdseed hang it outside in a tree and watch as the birds feed from it.
77 – Feed the Ducks
Feeding ducks, is a great way to enjoy getting close to them and can be a fun and rewarding experience. It's a really good way to introduce children to wild animals for the first time, and for everyone to connect with nature and appreciate the beauty of wildlife in our surroundings. Ducks are generally friendly and approachable animals that are known to interact with humans in a playful and curious manner. They often gather in groups near bodies of water, making feeding them a social activity that can be enjoyed with friends and family.
Watching them quack and waddle around as they eat can be an entertaining and amusing sight, adding to the overall fun of the experience.
78 – Make Paper Snowflakes
Making paper snowflakes is great fun for all ages, all you need is paper, scissors and some festive spirit.
79 – Visit a Drive Thru Safari Park
If it's cold and wet outside and you are looking for a family day out then pay a visit to a Drive Thru Safari Park. You can pick up some great value tickets for both Knowsley Safari and Longleat at this time of the year and you don't need to leave the comfort of your car.
80 – Put on a Show
Entertain the family with a show, it doesn't matter whether it is a magic show, puppet show, singing or dancing everyone will have a great time. Putting on a show is a fun and exciting activity for children. It allows them to use their imagination and creativity to come up with a story or performance that they can share with others. Children love the attention and recognition they receive when they put on a show, whether it's for their parents, friends, or even just themselves. They enjoy the feeling of being in control and taking charge of the performance, from deciding on the costumes and props to directing their fellow actors.
Putting on a show also helps children build important social and communication skills, as they work together to create something that everyone can enjoy. Overall, putting on a show is a great way for children to express themselves and have fun in a safe and supportive environment.
81 – Bird Watching
Learn more about the bird species that visit your garden each season by kicking off the year by taking part in the Big Garden Birdwatch. Birdwatching is a relaxing and fascinating activity for all ages to enjoy from the comfort of home and is a great way to get children interested in wildlife.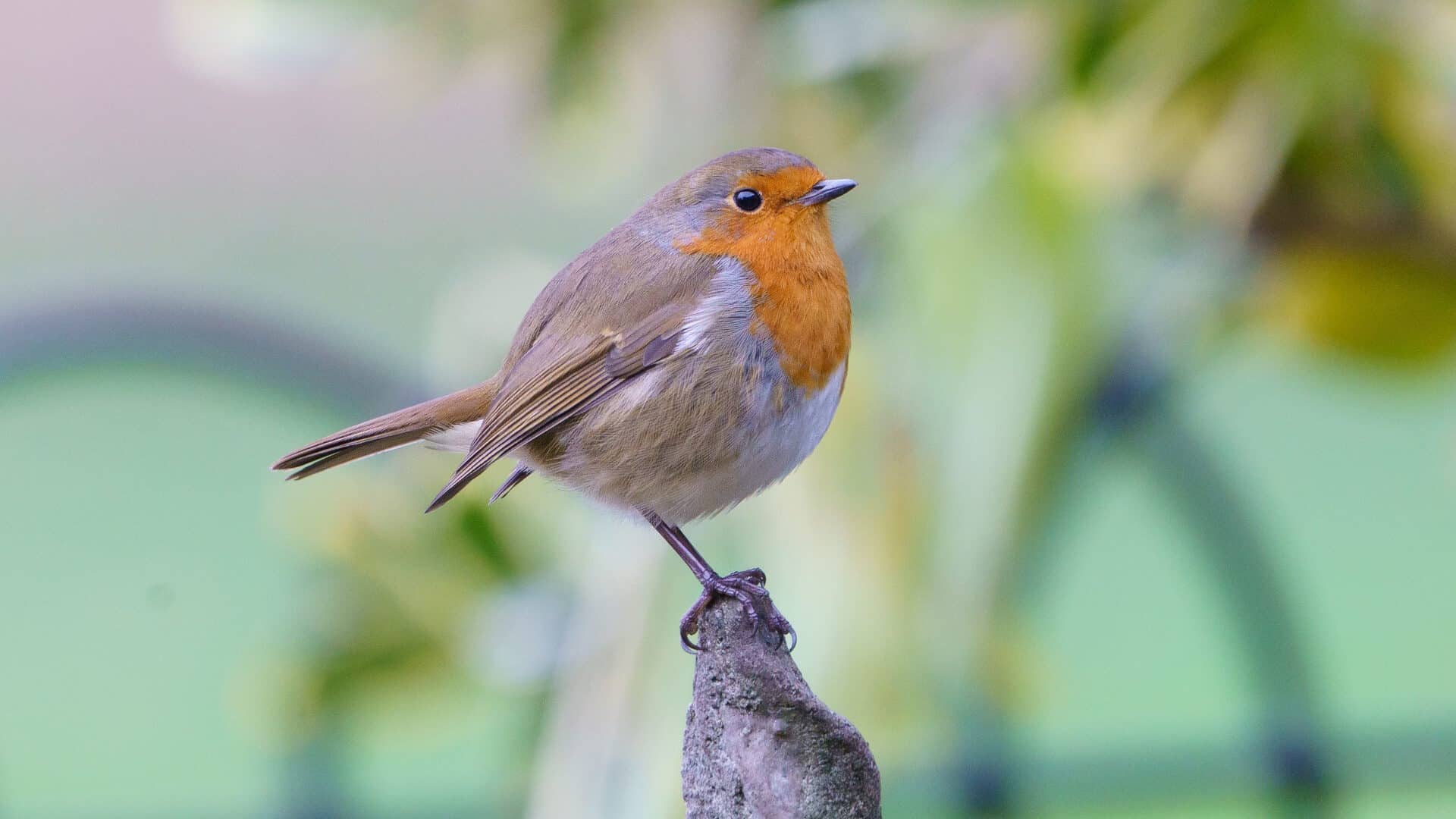 By taking the time to monitor and record your garden birds, you'll be playing an important role in helping conservationists build a valuable picture of how each species is faring and form a plan of action to help native bird species.
Have fun identifying the birds in your garden and help provide the RSPB with a vital snapshot of which species are thriving, and which are struggling when you join the Big Garden Birdwatch.
82 – Make Hot Chocolate and Watch a Family Movie
Winter is the perfect time to snuggle up with your family and enjoy a good movie. Here are some of the best family movies to watch during the winter months:
Home Alone – This classic comedy follows a young boy who is accidentally left behind when his family goes on vacation for Christmas.
The Polar Express – This animated adventure film tells the story of a young boy who takes a magical train ride to the North Pole on Christmas Eve.
Frozen – This beloved Disney movie is set in a winter wonderland and features two sisters, one with the power to control ice and snow.
The Grinch – This live-action adaptation of the classic Dr. Seuss book tells the story of the Grinch, a green creature who hates Christmas, but learns the true meaning of the holiday.
83 – Visit an Indoor Waterpark
The UK is home to some fantastic water parks and there is no better time to visit them than in the Winter months when they are not so crowded, the prices are lower and yet they still offer a great family day out. Take a look at our Top 10 Indoor UK Waterparks listing.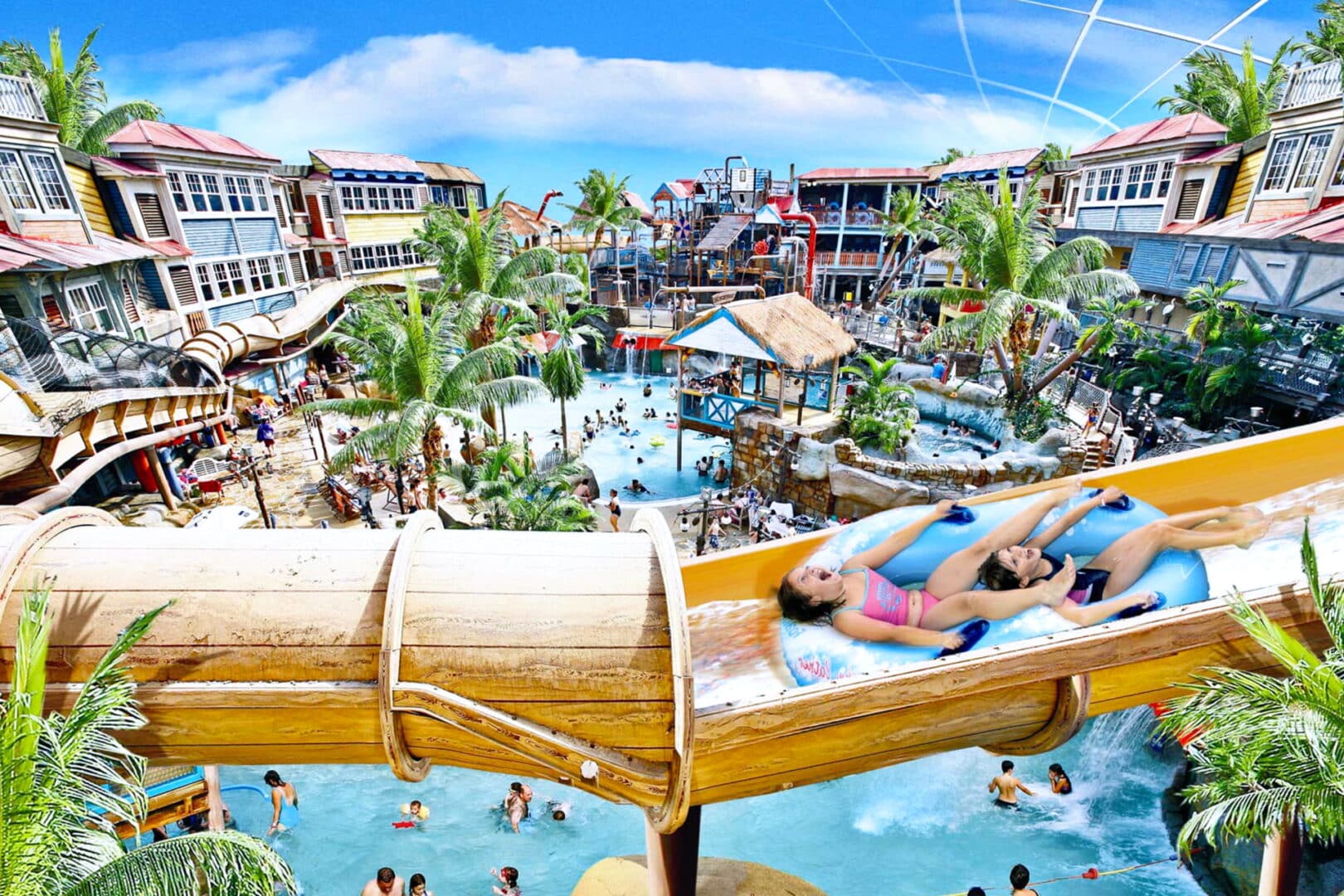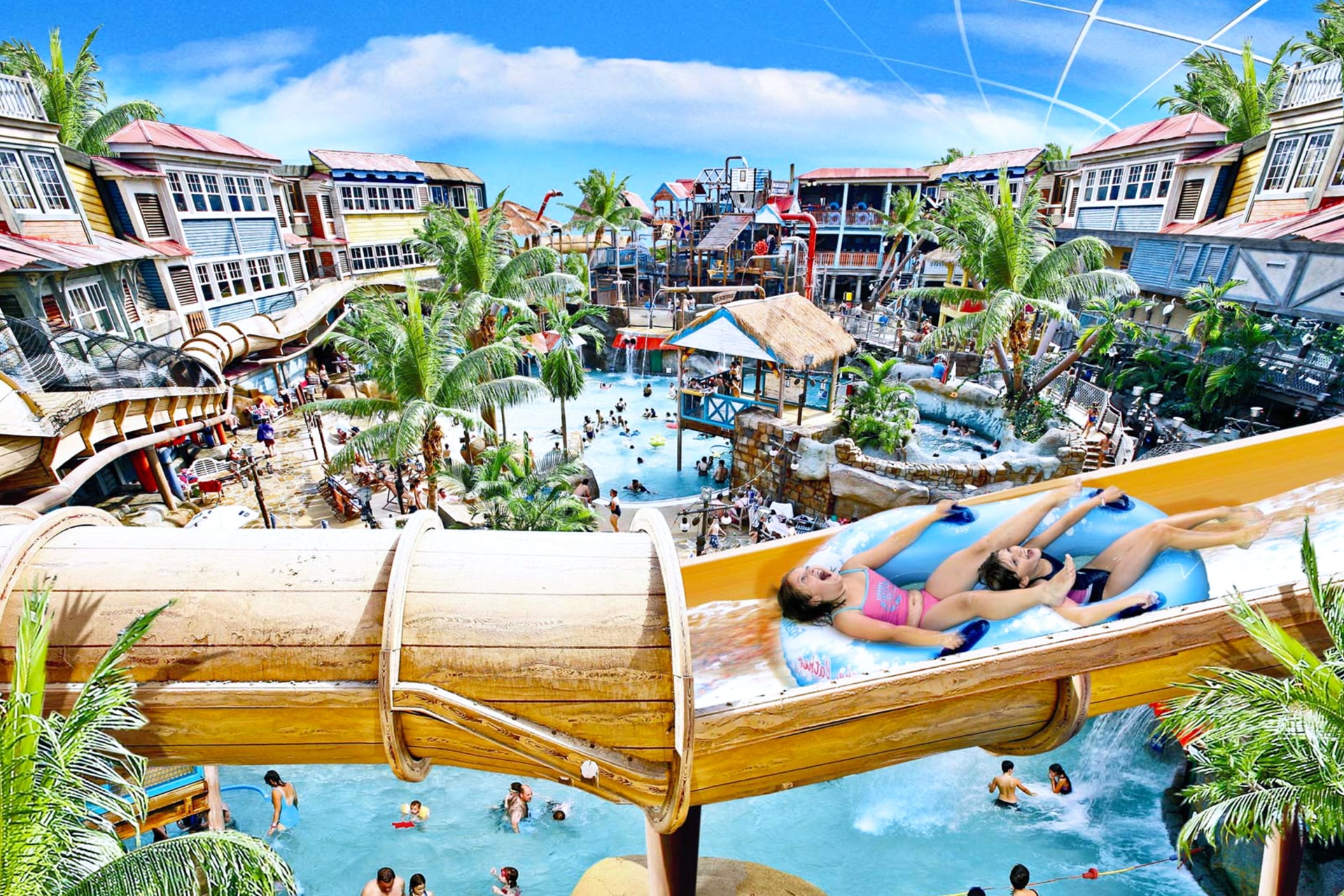 84 – Plan a Holiday with a Difference
Be inspired by breathtaking locations, and plan a magical Short Break. Discover somewhere extraordinary with our Top 10 amazing places to stay here in the UK.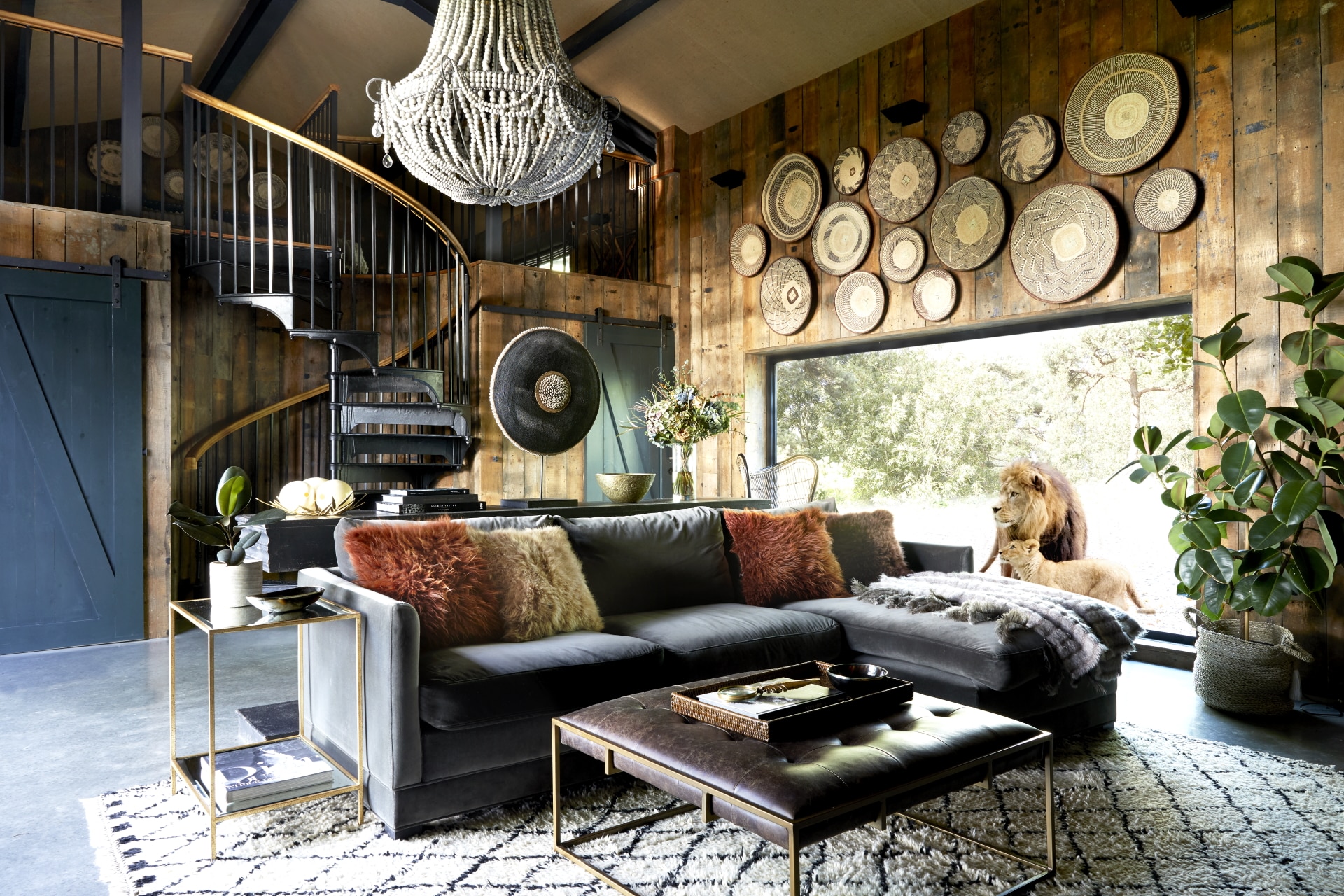 85 – Apply for a Blue Peter Badge
Any child between the age of 6 and 15 can get a Blue Peter Badge and once they have one, they can enjoy free entry to over 200 UK theme parks and attractions across the UK. Take a look at our Top 10 Blue Peter Badge Attractions.
Putting together your Blue Peter Badge application can also be a fun and rewarding activity and it's fantastic seeing the joy on your child's face when their badge arrives. Your children will love showing their Blue Peter Badge off to their friends and family,
There are 8 different badges to choose from and applying for one is a very straightforward process, just follow the instructions on our Blue Peter Badge Page.
86 – Do a Jigsaw
Jigsaw puzzles are a popular pastime enjoyed by people of all ages and backgrounds, they provide a sense of satisfaction and achievement as pieces are gradually pieced together to form a complete image. This process of problem-solving and critical thinking can also be an excellent mental exercise for individuals.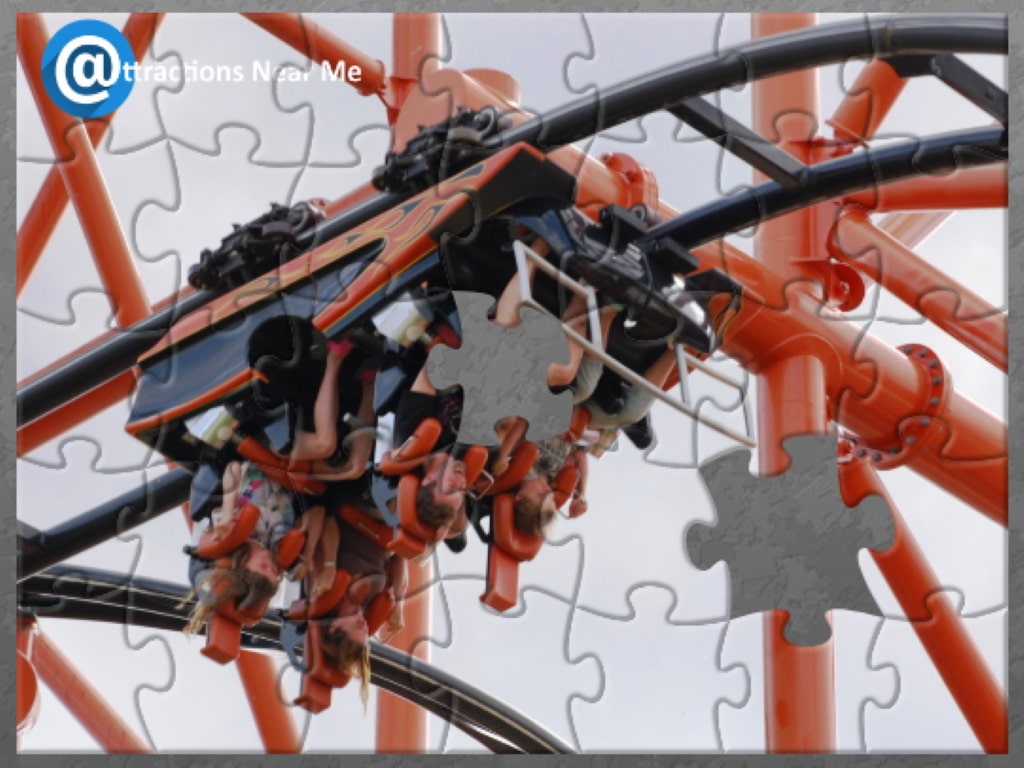 Jigsaw puzzles can be done alone or with others, making them a social activity that can bring people together. They offer a break from digital devices and screens, allowing individuals to disconnect and unwind.
Have a go at some of our Theme Park Puzzles.
87 – Go Bowling
Bowling can be enjoyed by people of all ages and skill levels. The popular indoor sport can be played competitively or as a recreational activity and requires skill, strategy, and precision.
A number of centres now also offer bowling in the dark under ultraviolet lights which makes for an atmospheric and exciting experience as all fluorescent surfaces illuminate, just remember to wear bright colours so you also glow.
88 – Create a Family Tree
Creating a family tree can be a fascinating and rewarding experience. It involves tracing your ancestry and documenting the relationships between your ancestors and their descendants.
To begin, you may start with what you know about your immediate family and work backwards. It can be helpful to gather as much information as possible from relatives, such as birth and death dates, marriage dates, and other pertinent details. As you uncover more information, you can begin to piece together a more complete picture of your family's history. You may also find it helpful to use online resources or genealogy software to organize your findings.
Ultimately, creating a family tree can provide a deeper understanding of your family's heritage, traditions, and cultural background, and can serve as a meaningful way to pass down this information to future generations.
89 – Visit a Christmas Event
Join the festivities at your favourite UK theme parks during the winter season and experience a magical Christmas escape.
Make magical memories when you visit one of your favourite theme parks this Christmas where some fantastic Christmas events are taking place.
Enjoy a festive break and experience specially selected rides ideal for families. Don't miss the Christmas Markets, live entertainment and shows. There are family activities and the opportunity to meet the big man himself, Santa Claus in some of the fantabulous and wonderous Christmas Grottos!
90 – Do a Quiz
Quizzes provide a sense of challenge and competition that can be enjoyable and motivating. People love to test their knowledge and see how much they've learned, and a quiz is a perfect way to do that. Additionally, quizzes can be a great way to learn new things, as they often cover a broad range of topics and provide interesting facts and trivia.
Quizzes are an opportunity to connect with others, as people often enjoy taking quizzes with friends or family and discussing their answers. Why not have a go at some of our fun online quizzes:
Children's Sealion Quiz
Name the Roller Coaster Quiz
Roller Coaster Quiz Extreme
91 – Visit a Christmas Market
Visiting a Christmas market can be a fun experience for families, as it offers a festive atmosphere filled with holiday cheer. The sights, sounds, and smells of a Christmas market can create a sense of wonder and excitement for children and adults alike. From the twinkling lights and decorated trees to the traditional holiday music and the delicious smells of hot cocoa and roasted chestnuts, there is something for everyone to enjoy. Additionally, Christmas markets often have a wide variety of vendors selling unique gifts and decorations, which can make for a fun and memorable shopping experience.
Families can also enjoy seasonal activities like ice skating, holiday-themed crafts, and meeting Santa Claus. Overall, visiting a Christmas market can be a great way for families to bond and create special memories during the holiday season.
92 – Go Ice Skating
Ice skating can be a great activity for families to enjoy together. It's a fun way to get some exercise, improve balance and coordination, and create lasting memories. For younger children, skating can be an exciting new experience that they will enjoy exploring with their parents or siblings.
During the festive season, there are some fantastic Ice skating rinks featuring real ice on offer at towns, cities and attractions across the UK. Stockeld Parks Christmas Adventure is a perfect example of this.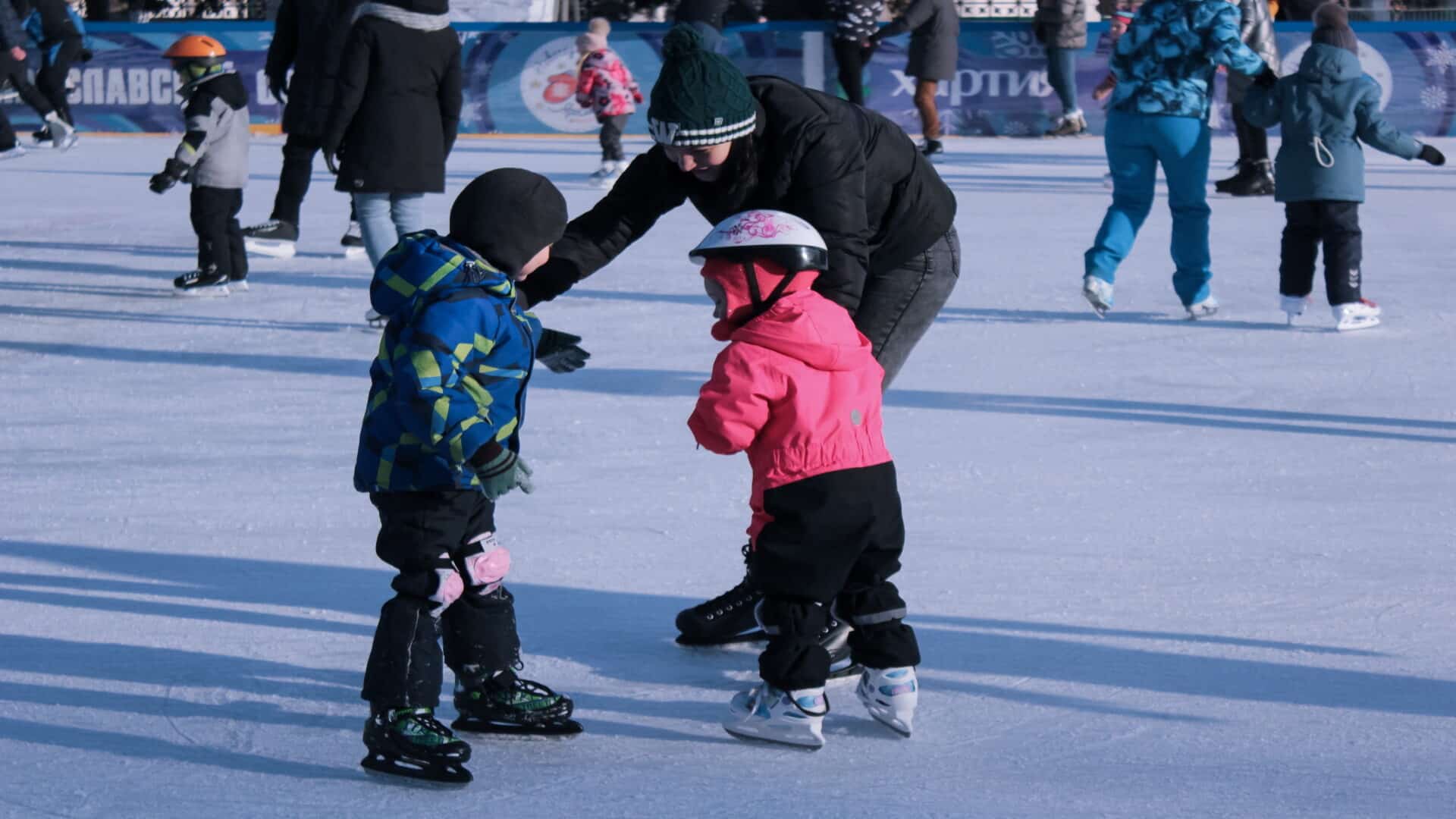 These seasonal ice skating rinks often provide a real festive atmosphere, with music, colourful lighting, and decorations, adding to the overall enjoyment of the experience. Skating with family members can also provide opportunities for bonding and socializing, making it a great way to spend quality time together. Whether you're a seasoned skater or a beginner, ice skating can be a fun and accessible activity for all ages and skill levels, making it a perfect option for family outings.
93 – Family Games Night
Family games night is a wonderful tradition that brings families closer together through fun and laughter. It's a time when everyone can gather around and enjoy each other's company while playing games. Whether it's classic board games like Monopoly and Scrabble, card games like Uno or more modern options like video games, there's something for everyone to enjoy.
There are also games that you can partake in online for example The Stonewood Mystery from Cold Case Inc. Save 15% when you use the discount code COLDCASE15
94 – Learn a New Language
Learning a new language can be a rewarding and enriching experience. Not only does it open up opportunities for communication and connection with people from different cultures, but it also enhances cognitive abilities and can even boost career prospects. A fun and easy way to achieve this is by simply labelling all the things in your house with the new language that you want to learn.
95 – Christmas Light Shows
There are many reasons why people love Christmas lights. For one, they are a symbol of the holiday season and bring a sense of joy and excitement to people of all ages. The vibrant colours and twinkling lights add a touch of magic to the cold, dark winter nights, creating a festive and cosy atmosphere. A lot of UK attractions put on spectacular light shows in the lead-up to Christmas.
96 – Play in the Snow
There are so many fun things you can do when it snows. Go sledging, build a snowman or an igloo, roll down a hill, catch snowflakes on your tongue, make a snow angel and so much more.
If there's a lack of snow then why not take the kids for a day out sledging or snow tubing at one of the many indoor snow centres here in the UK?
We visited Xscape at Castleford and had a great time.
97 – Visit an Indoor Attraction
The UK is full of great indoor attractions that offer something for everyone, whether you're interested in art, science, history, or sports. These attractions are perfect for a rainy day or when you need a break from the great outdoors. So next time you're looking for something to do indoors, consider visiting an aquarium, Legoland Discover Centre or even an indoor theme park such as Babylon Park in London. There are also trampoline parks and soft play centres for younger children.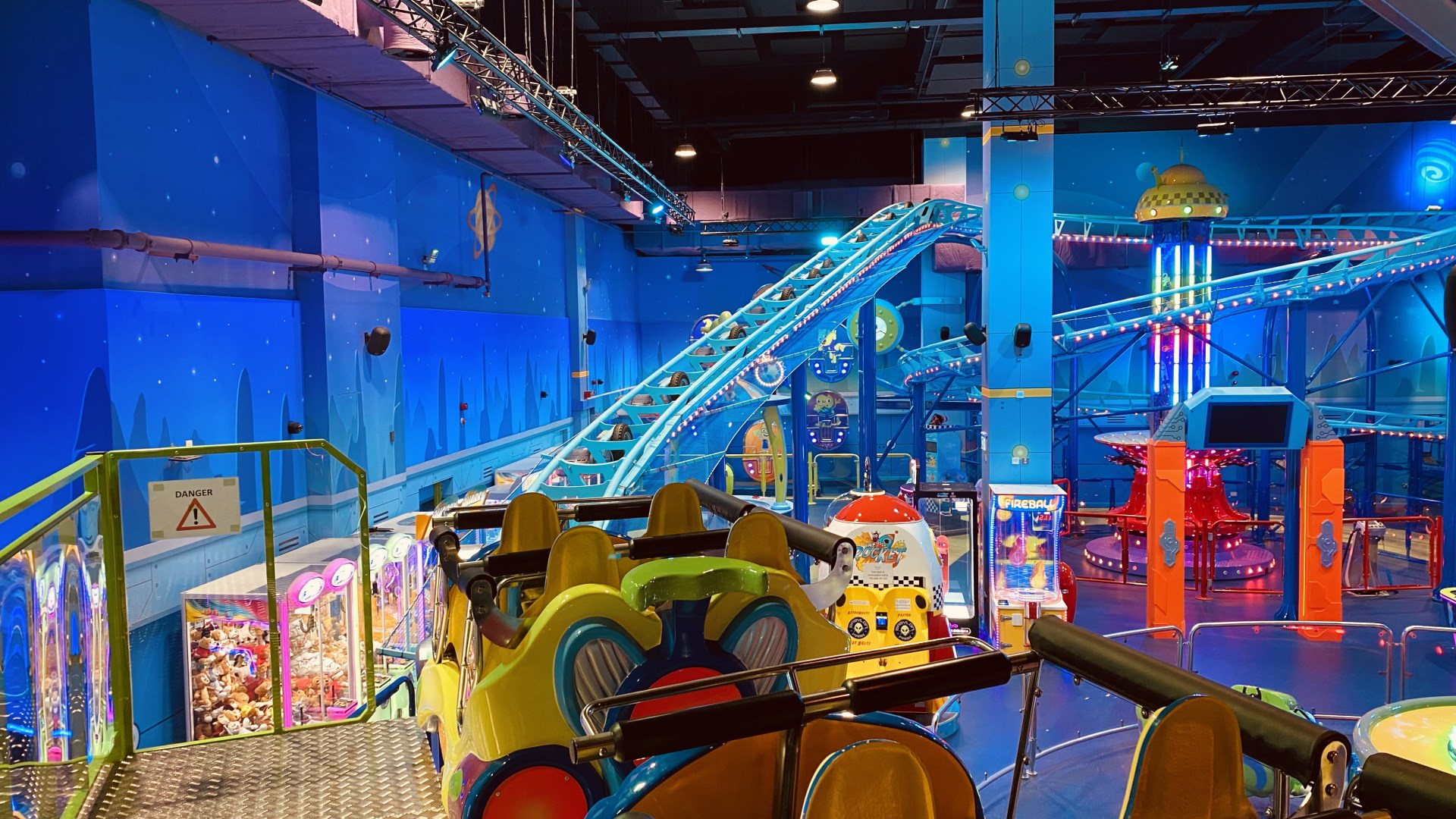 98 – Make a Calendar using Your Favourite Photos
Select some of your favourite photos and spend some time together making a calendar. They make lovely Christmas gifts for your friends and family and it's great fun looking through your photos and making your own unique designs.
Visit Snapfish where there are lots of great things you can create including mugs, cushions, photo blankets and much more.
99 – Enjoy a Historical Day Out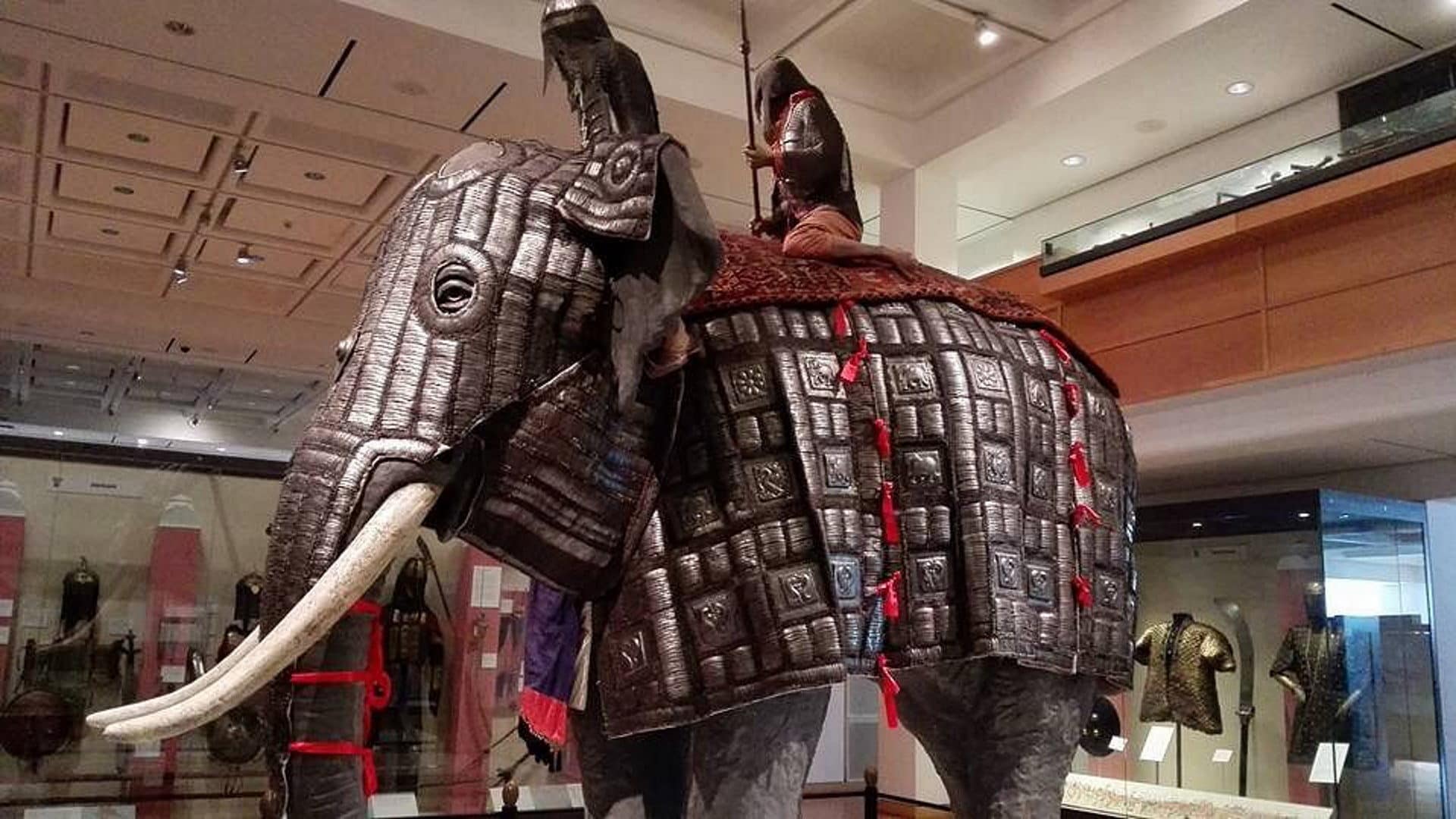 The Royal Armouries in Leeds is brimming with around 70,000 weapons and is home to the UK's national collection of arms and armour. The museum hosts some fantastic exhibitions and events including an annual International Jousting Tournament.
Similar attractions include The Imperial War Museums in London and Manchester which both also offer free entry.
Royal Armouries Official Website
Imperial War Museum Manchester
Imperial War Museum London
100 – Watch Our Live Shows
Watch and Subscribe to the Attractions Near Me YouTube channel where you can get some great ideas for your days out. You can also view the Live Shows that we have previously done in conjunction with the fantastic team from The Bird and Sealion Show at Flamingo Land Resort in North Yorkshire.
101 – Create Your Own Bucket List
Compile your own list of Activities for you and your family to do. For more great ideas and to track your progress, check out this scratch-off family bucket list available from Amazon.
In conclusion, winter can be a wonderful time of the year for families to bond and create memories. From outdoor activities like sledging and building snowmen to indoor activities like baking and playing board games, there are plenty of things families can do together to stay entertained during the winter months. So embrace the cold and have some fun with your loved ones this winter!
Attractions Near Me Offers
Check out our Featured Offers below: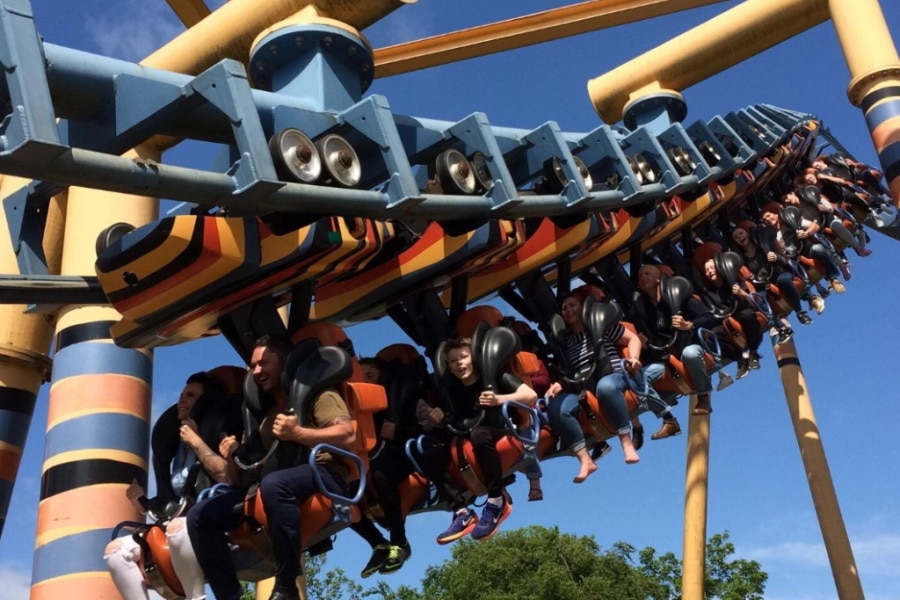 View All News and Active Offers
View All News and Active Offers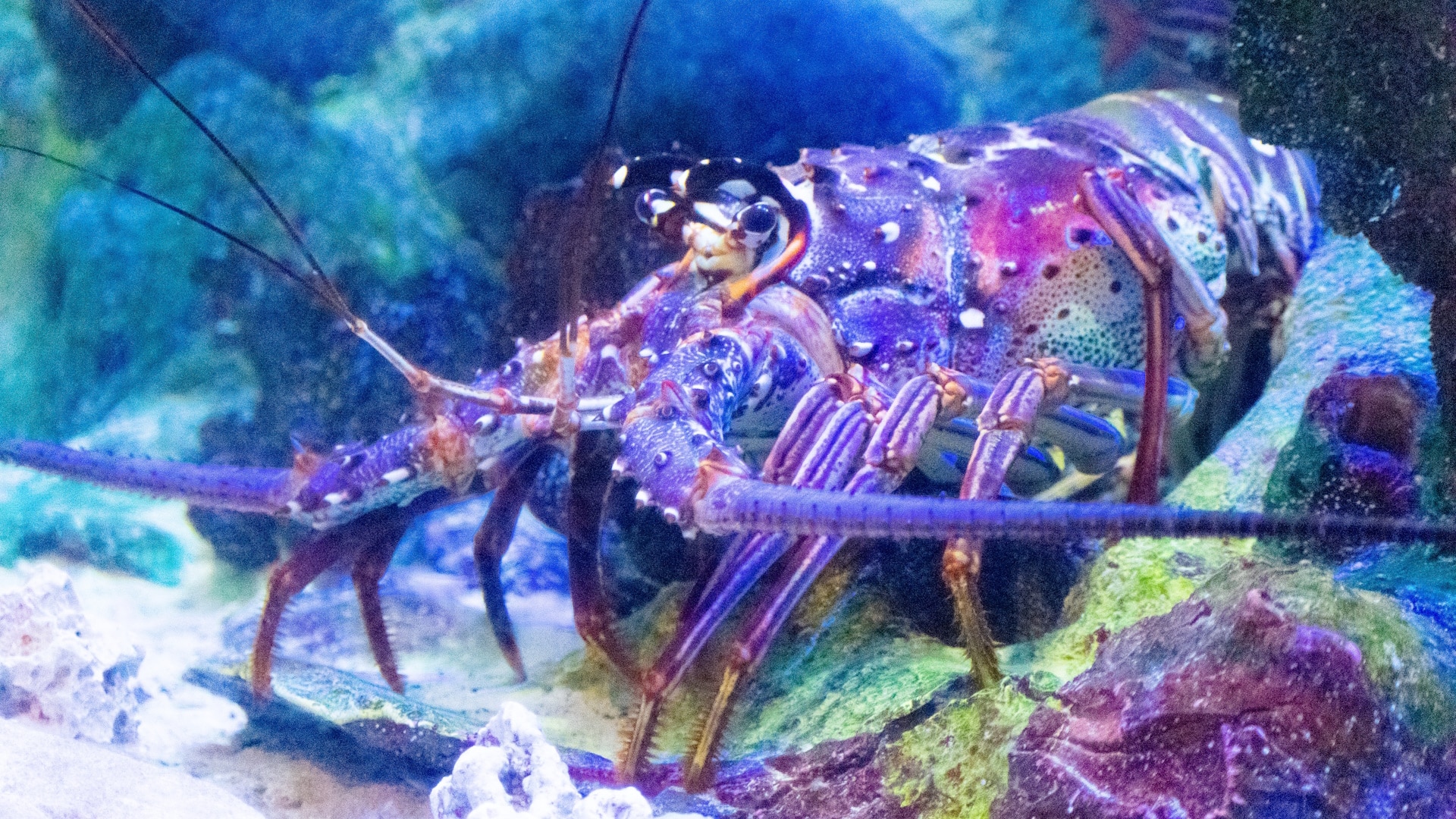 Half-Price Family Pass for Whitby's New Marine Discovery Centre 5/5 (1) 5/5 (1)
Half-Price Family Pass for Whitby's New Marine Discovery Centre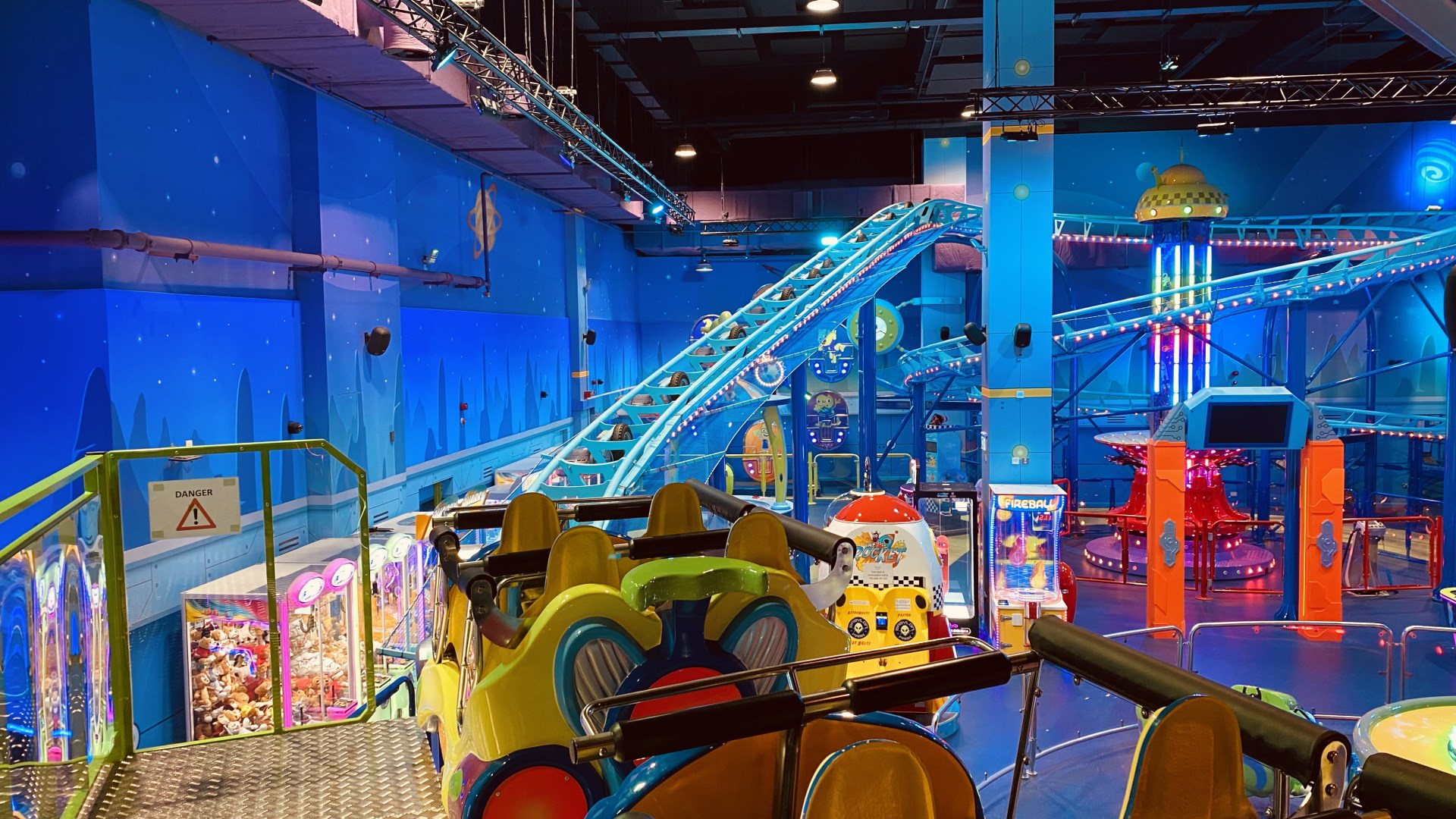 Babylon Park Discount Unlimited Rides and Games Passes 5/5 (4) 5/5 (4)
Babylon Park Discount Unlimited Rides and Games Passes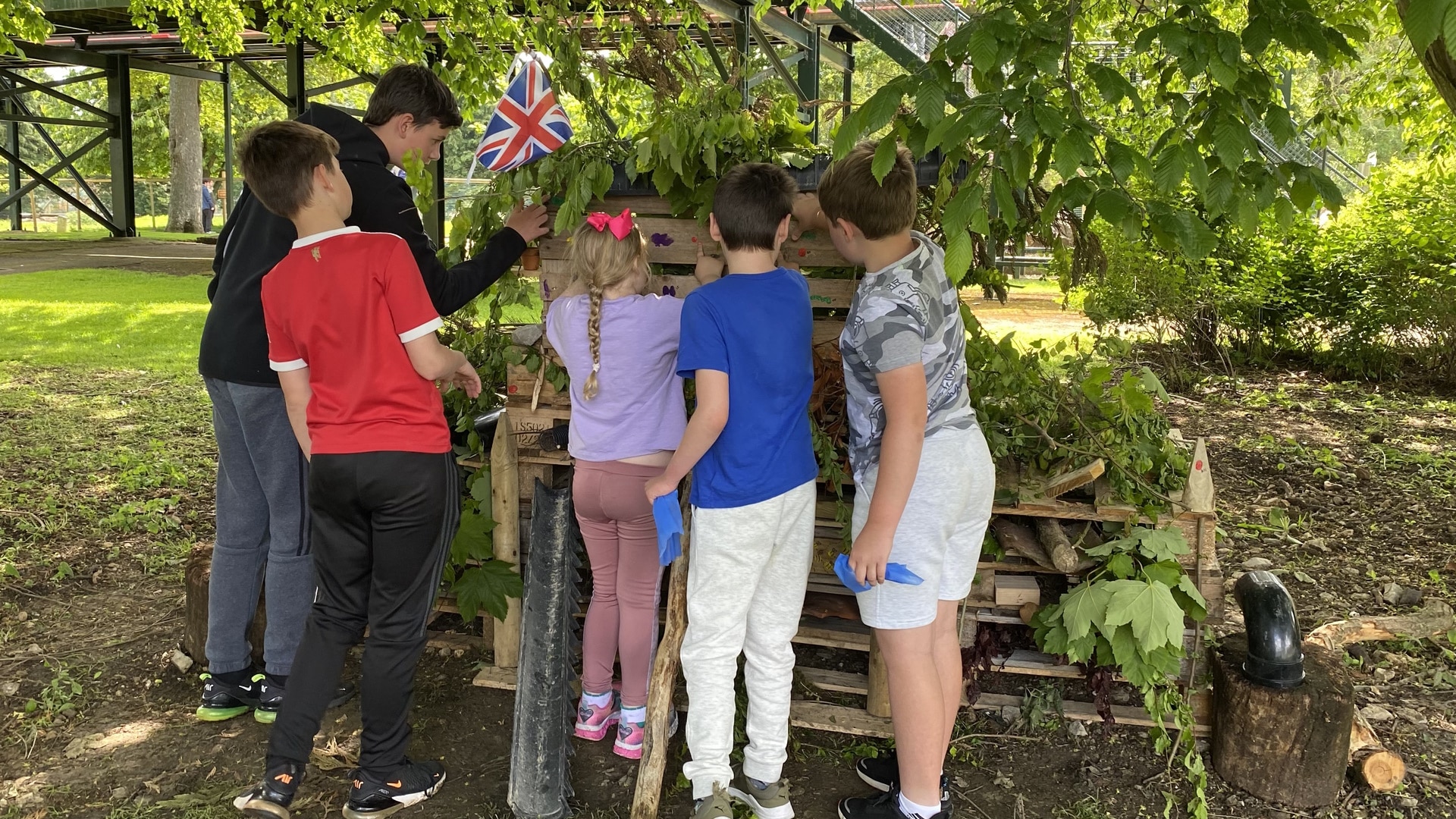 101 Activities for Families 5/5 (5) 5/5 (5)
101 Activities for Families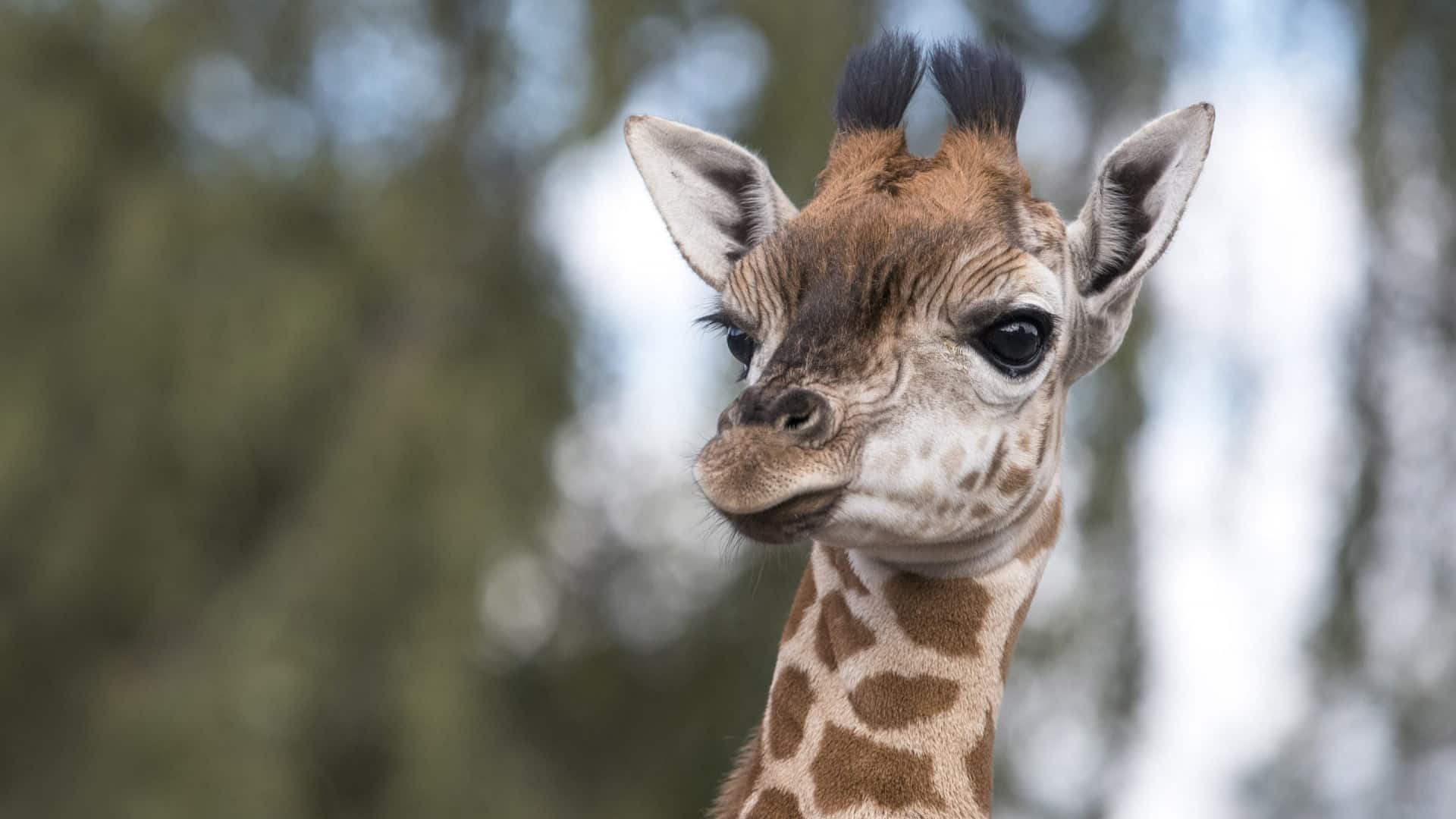 Free Return Visits to West Midland Safari Park 5/5 (6) 5/5 (6)
Free Return Visits to West Midland Safari Park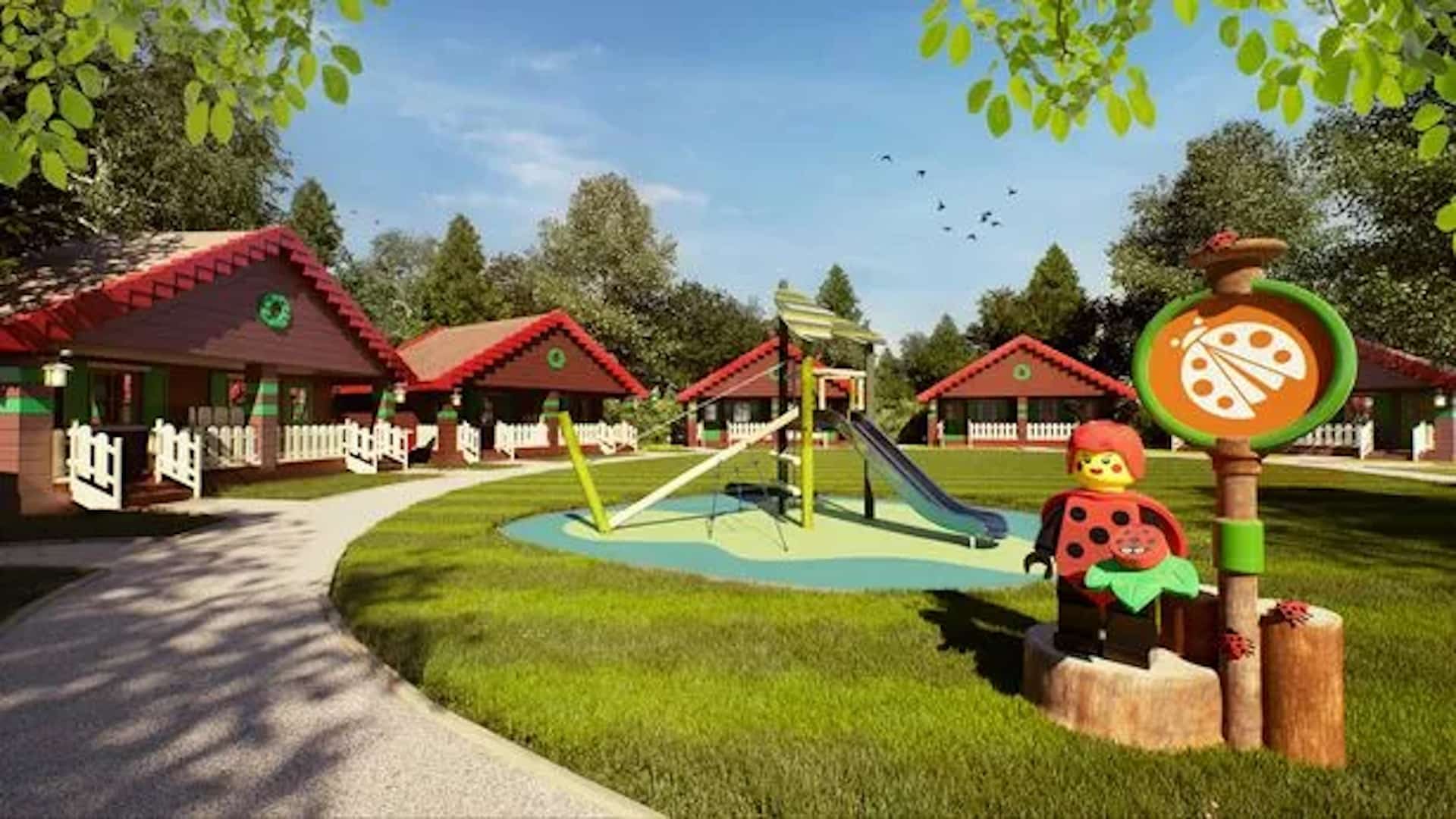 Be Amongst the First to Experience the new LEGOLAND Woodland Village 5/5 (5) 5/5 (5)
Be Amongst the First to Experience the new LEGOLAND Woodland Village
View More Discount Days Out at Attractions Near Me
Also, like our Facebook page for notification of any new offers Facebook.com/AttractionsNearMe
101 Activities for Families
was last modified:
November 29th, 2023
by