Hand-feed the donkeys at Radcliffe Donkey Sanctuary, a lovely little attraction run by volunteers on the Lincolnshire coast between Mablethorpe and Skegness.
A Lovely Little Donkey Sanctuary
This is a lovely little donkey sanctuary where the animals are well looked after with plenty of space to run around and enjoy themselves. Radcliffe Donkey Sanctuary is a non-profit making organisation that is based entirely on donations, so please do feel free to make a donation when you visit.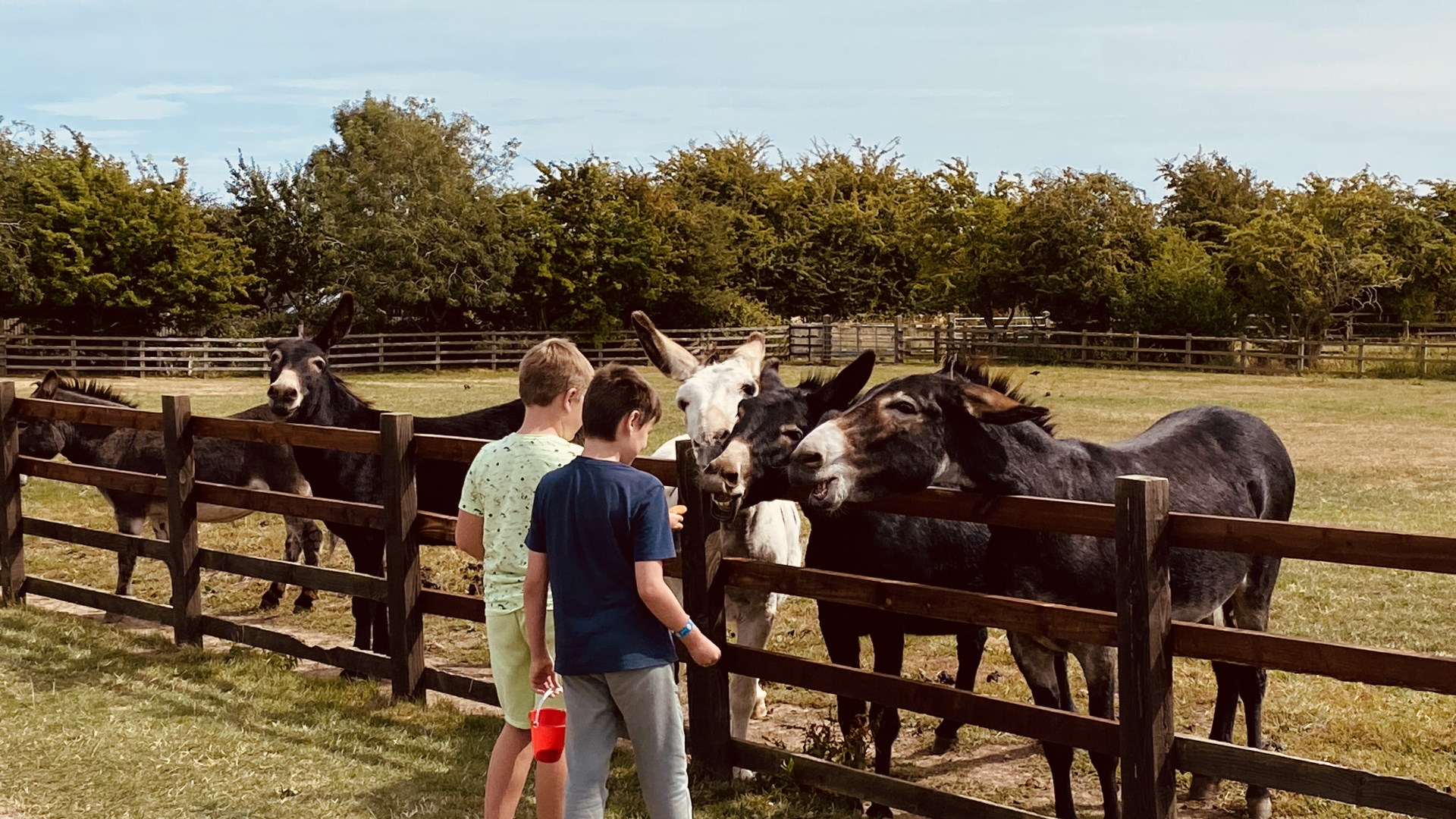 Many of the donkeys have been rescued and now have the chance to live comfortably and enjoy their lives. Buy a bucket of carrots and have a great time hand-feeding the many donkeys. You can even bring the family pooch with you, provided you keep it on the lead.
Please Note that the donkey sanctuary is only open on selected days so please check the official website before making your journey.
Meet the Donkeys
There are lots of donkeys to meet, all different colours, shapes and sizes with one even having a smile very similar to Donkey from the Shrek movies.
Some of the donkeys to keep an eye out for include:
???? Zambi – A Zonkey who was sired from a male Grevy's Zebra and a female American Mammoth Jackstock Donkey.
???? Tigger and Humbug – A pair of Zeedonks whose father is a donkey and mother is a zebra.
???? Bamboo – A big hairy donkey who is a French Voiture donkey.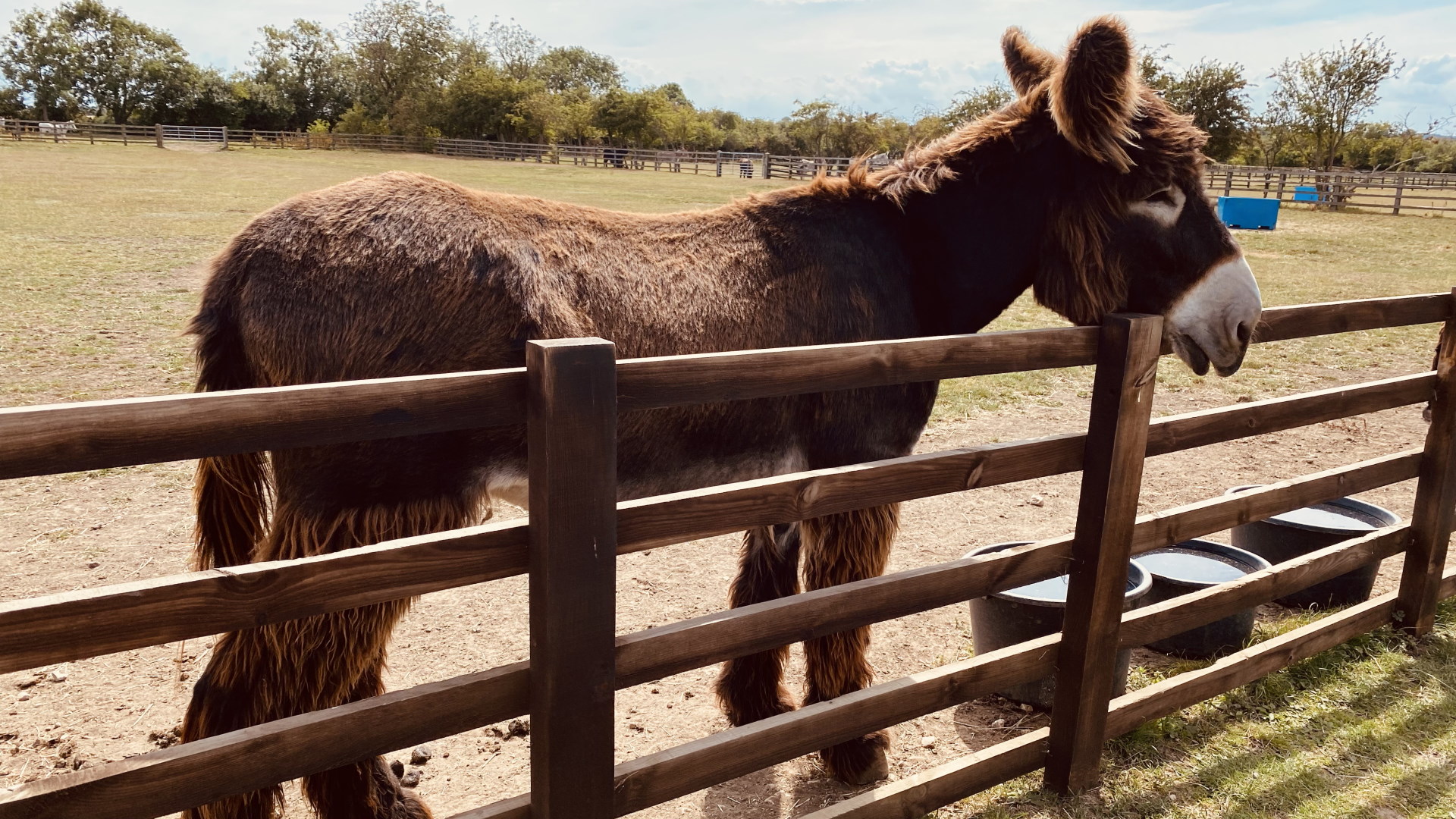 The Worlds Tallest Donkey
Don't miss The 'gentle giant' called Derrick, standing at a height of 16.3 hands (1.65 metres), Derrick the American Mammoth Jackstock Donkey is one of the tallest donkeys in the World. Britain's biggest donkey is only a quarter of an inch off the world record and is edging ever closer to becoming the world's tallest as he is still growing. Despite being only one inch short of the world record, Derrick along with the rest of the residents he is still a massive attraction at the sanctuary.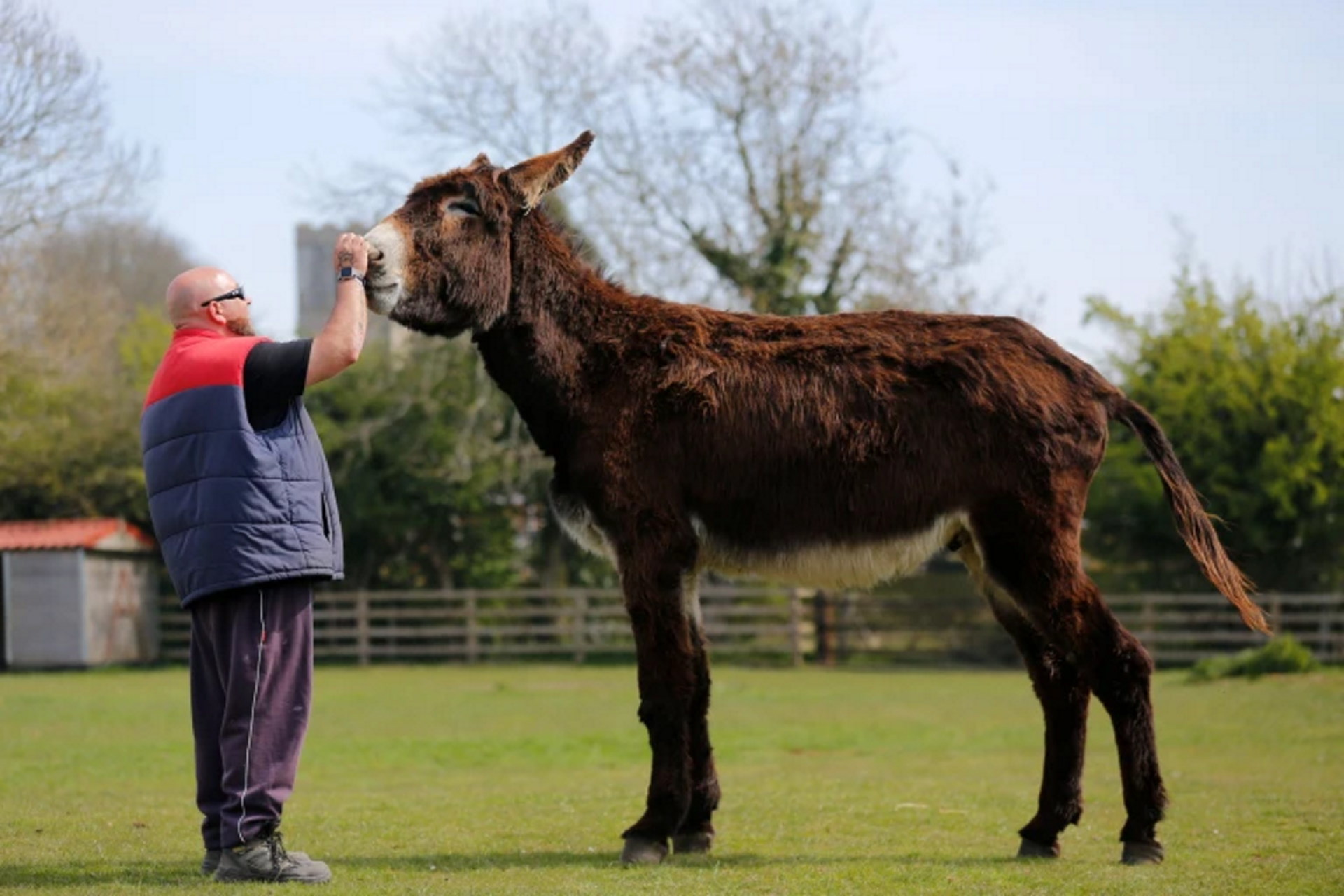 His mum, Miss Ellie, had also caused a stir when Radcliffe Donkey Sanctuary rescued her in 2012 because no one had seen a donkey as tall as a Shire Horse before. She quickly took a liking to a donkey called Louis and, as a result, Derrick was born.
The current world record is held by Romulus in Texas, who measures 5ft 8ins.
Non-profit Making Organisation
The Radcliffe Donkey Sanctuary was opened in 1999 by Tracy and Steve Garton and is a non-profit making organisation, existing purely on donations by members of the public and fund-raising efforts by the helpers.
Support the Sanctuary
Times are tough for any animal sanctuary dependent on income from donations. Supplies alone including haylage cost £350 a week – and there is the added pressure when faced with vet bills. Each year hundreds of visitors head to the sanctuary to also give their support. Many of the donkeys at the sanctuary have been rescued from cruelty and the sanctuary enables them to enjoy their remaining years comfortably.
Make a Donation
As well as supporting the sanctuary by visiting the donkeys, there are other ways to help.
Donations for supplies can be made directly to Buckets of Louth on 01507 607787.
People can also consider Adopting a Donkey, which also makes a unique gift.
For more details visit the website at www.radcliffedonkeysanctuary.co.uk.
Food and Drink
There is an onsite cafe serving drinks and snacks and there is also a little gift shop.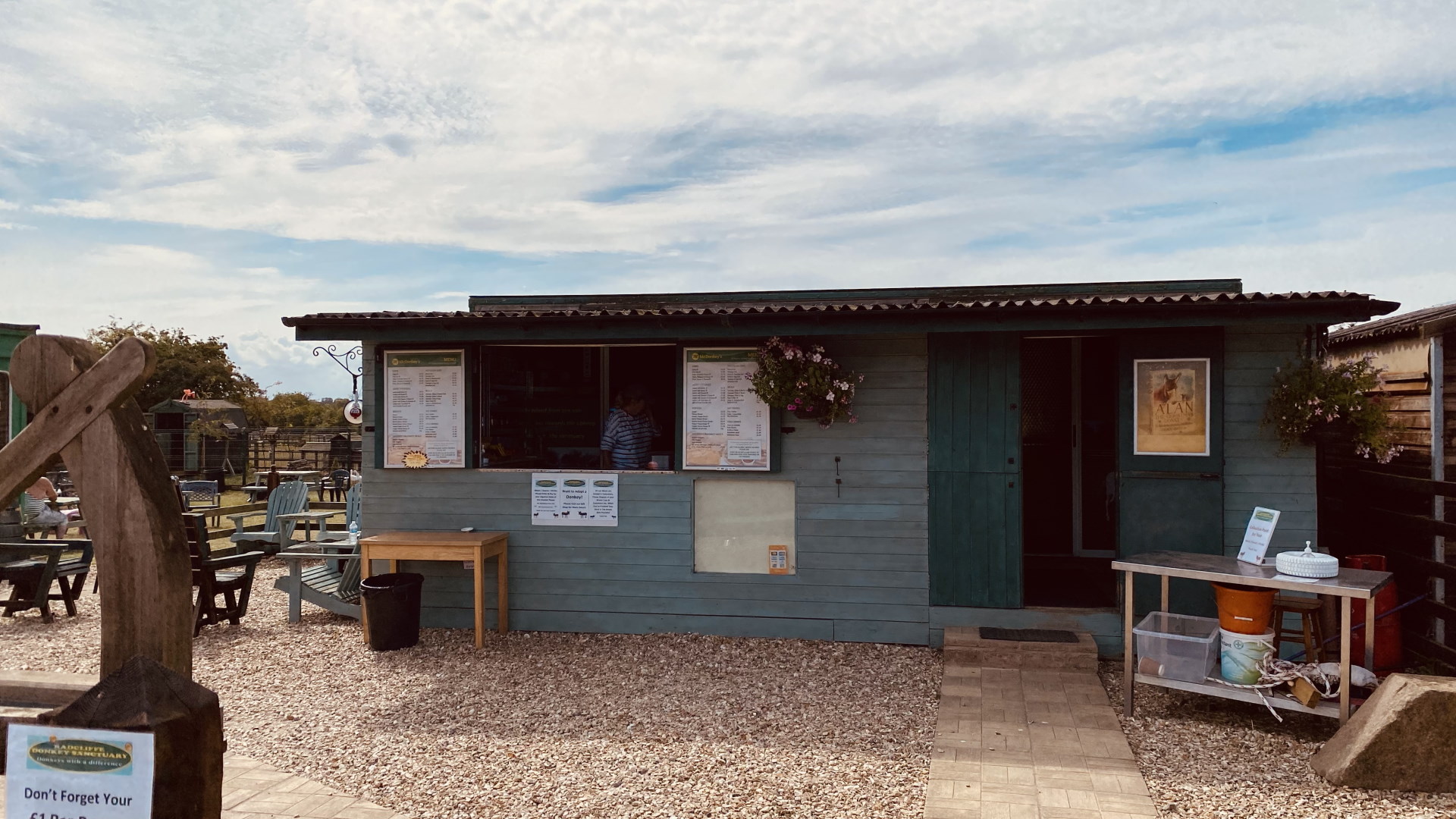 Travelling to Radcliffe Donkey Sanctuary
Radcliffe Donkey Sanctuary is located in the Lincolnshire village of Huttoft. If you are travelling by car, head for the village and you will find the attraction at the top of Church Lane.
Please Note that the donkey sanctuary is only open on selected days so please check the official website before making your journey.
Nearby Accommodation
There are lots of places to stay in the surrounding area. If you would like to explore some of the other attractions in the area then take a look at some of the wonderful self-catering cottages available from Snaptrip.
Attractions Near Me Offers
View More Discount Days Out at Attractions Near Me
Also like our Facebook page for notification of any new offers Facebook.com/AttractionsNearMe
Radcliffe Donkey Sanctuary
was last modified:
June 17th, 2023
by
Dan
Related Listings
Enjoy a great family day out at Natureland Seal Sanctuary in Skegness. The attraction is known worldwide for rescuing and rehabilitating orphaned and injured seal pups along the Lincolnshire coast. Natureland Seal Sanctuary Visitors to Natureland Seal Sanctuary are able to see every step in the seal's rehabilitation process. You also get to hear about the fantastic rescue work
Read more…